Mooresville, North Carolina, is one of the fastest-growing areas in Iredell County. It surrounds the gorgeous Lake Norman, which has acted as a drawing card for locals and vacationers alike! Tourism in Mooresville is a never-ending treat with endless unique adventures available. Even your tastebuds are treated to adventures thanks to amazing restaurants in Mooresville!
It is from diverse history and culture that a unique and interesting culinary industry developed. You'll find everything from classy upmarket bistros to dives with one thing in common, excellent food. So strap in and prepare yourselves.
Best Restaurants In Mooresville, NC
158 on Main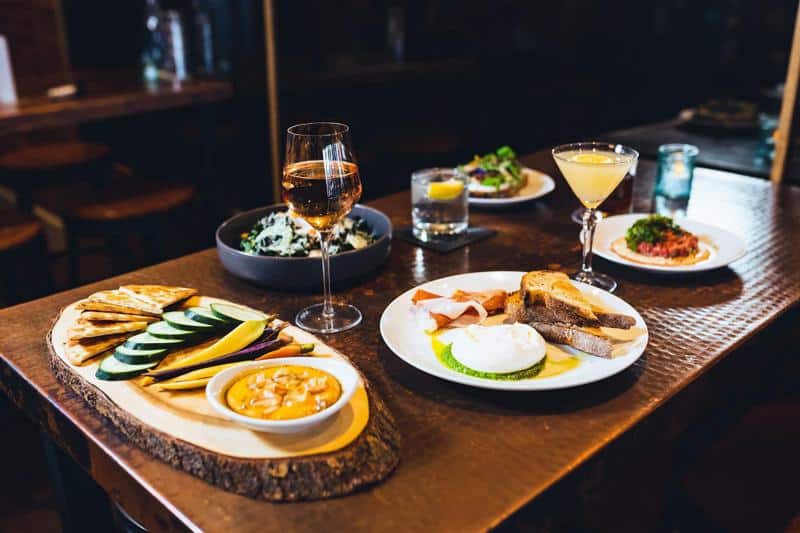 Location: 158 N Main St, Mooresville, NC 28115
Known For: Live entertainment, decadent cocktails, and incredible food
Price: $$$
If you're itching for a night out on the town, 158 on Main is the place to be. The venue is historic and exclusive! For $15 a year, you can enjoy free unlimited access to their weekly live entertainment. 158 on Main is quaint and features a beautiful brick face interior with limited seating and a well-endowed bar to emphasize their cocktail specialty!
The restaurant hosts a seasonal menu that changes according to the local ingredients that can be sourced. It is niche and covers a small selection of meals, but don't feel disheartened! The portions are sufficient, and the waiters are incredibly clued in on a rotational menu that features additional daily specials! Overall, this is a downtown hit that always has a great atmosphere!
Joe Fish Casual Seafood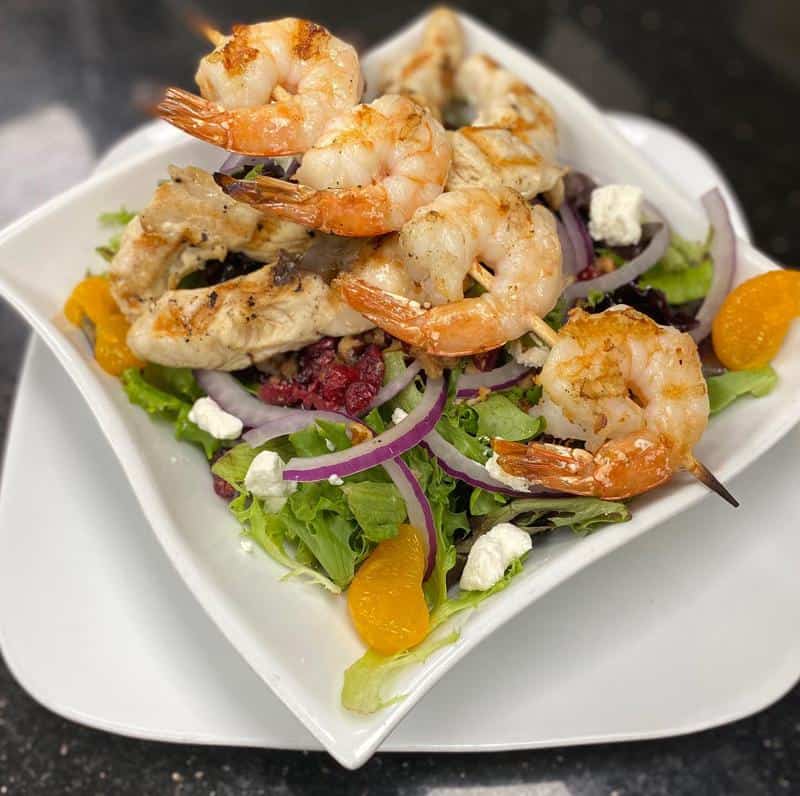 Location: 510 River Hwy, Mooresville, NC 28117
Known For: Seafood menu, outdoor seating
Price: $$
Joe Fish Casual seafood provides a charming and characteristic restaurant. Their classic, no-frills approach has made them a fantastic spot to relax and enjoy a casual dinner with loved ones. They offer a rather plain but tastefully decorated indoor dining area and open-air dining if the weather permits.
They are renowned for their seafood, which is some of the best to be found this far inland. Joe Fish Casual Seafood's menu is truly dedicated to American cooking, served in a traditional New-England style!
There's a plentiful array of dishes to choose from, though we hope you bring your sea legs. The hearty amount of delicious fish and shellfish dishes range from a good old Lobster bisque to a blackened salmon risotto. Each plate contains genuine flavor, creating a highly enticing dining experience.
Big Tiny's BBQ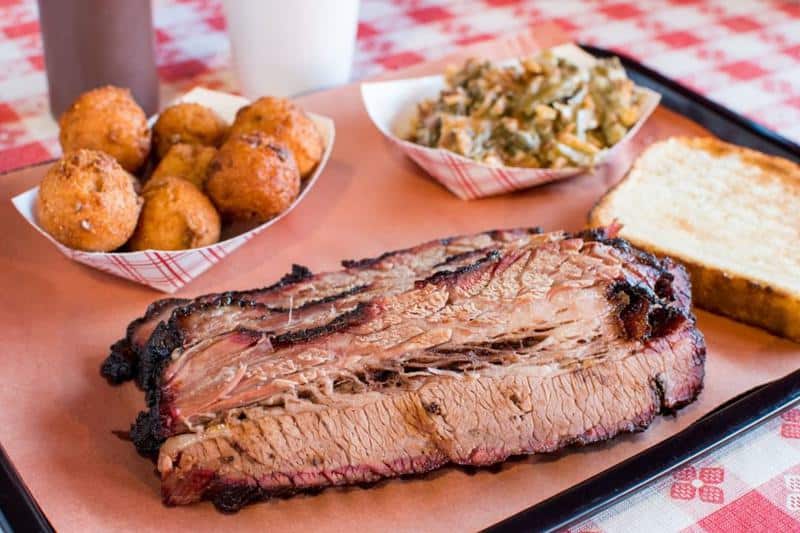 Location: 179 N Main St, Mooresville, NC 28115
Known For: Classic barbeque, casual atmosphere
Price: $$
Picture a summer without a classic, laid-back barbeque. We can't either. That's what makes Big Tiny's BBQ a superb choice for vacationers in Moorseville. They're a casual downtown spot with a down-to-earth approach to the culinary experience. Owned and operated by a single family with deeply embedded roots in the community, they're a popular choice for some quick, impeccable barbeque!
The menu is a smear of different favorites, with rumors being that the brisket is out of this world! The combinations and options seem endless, and the pricing seems too good to be true. Dive into some juicy, perfectly smoked delicacies that melt in your mouth. It's a menu that's deadset on giving you the best case of meat sweats in North Carolina.
Jeffrey's Restaurant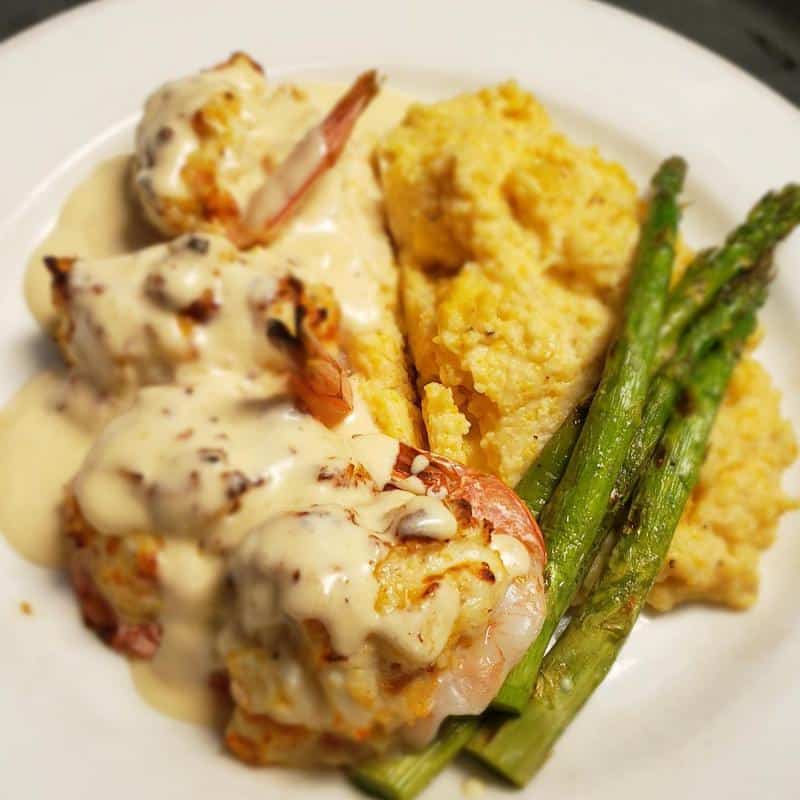 Location: 117 Trade Court, Mooresville, NC 28117
Known For: Upmarket atmosphere, picturesque scenery
Price: $$$
Jeffrey's Restaurant brings a new era to American-style dining. It embodies elegance and class with the venue's stylish and delicate finishes. The restaurant has been around in the community for over a decade, growing in popularity by the day! It boasts indoor and outdoor dining encapsulated by beautiful scenery and a lake view.
The menu serves numerous new American-style dishes. They use fresh local ingredients in order to create collaborative tastes that keep hungry patrons coming back for more. The versatile menu is a collaboration of classics with special attention paid to trending and unique flavors. They also host a bevy of daily specials for a change of pace. Their casual approach to fine dining makes them an ideal restaurant for some lavish family fun!
Pisces Sushi Bar and Lounge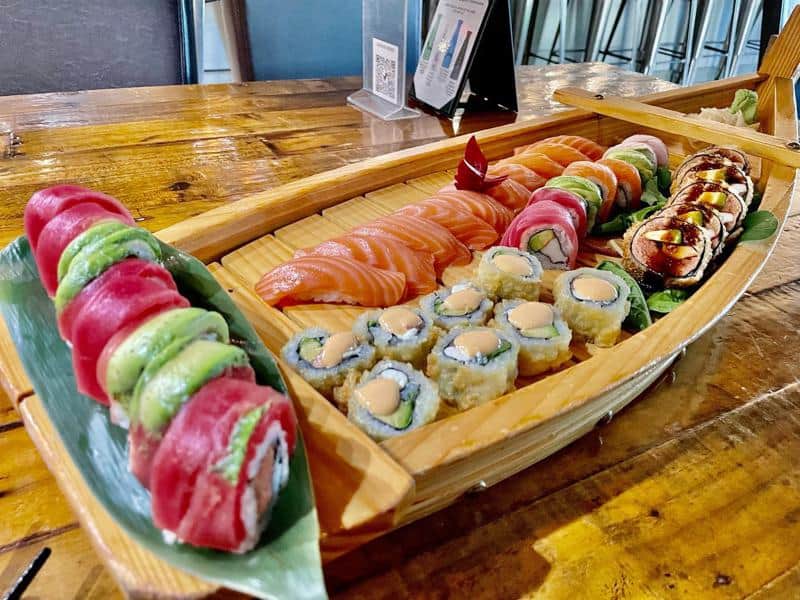 Location: 591 River Hwy A, Mooresville, NC 28117
Known For: Specialty rolls, trendy venue, and casual atmosphere
Price: $$$
Far from your usual sushi spot, Pisces Sushi Bar and Lounge provides a trendy upmarket feel while serving some of the best sushi in town. While it might not look like much from the outside, the inside is cozy and forgiving. The restaurant is spacious and offers plenty of seating for big gatherings.
Of course, what would a sushi bar be without excellent quality seafood? They serve a ton of fan favorites, including nigiri and sashimi, alongside delectable and flavorsome sushi rolls. All imported straight from Tokyo!
If you don't feel like sushi, you can tuck into some delicious Asian cuisine and hibachi too! Their imported sake is bound to blow your taste buds away. Albeit on the pricier side, they are definitely worth the extra dollar.
Read More: Best Sushi Restaurants in Charlotte, NC
On the Nines Bistro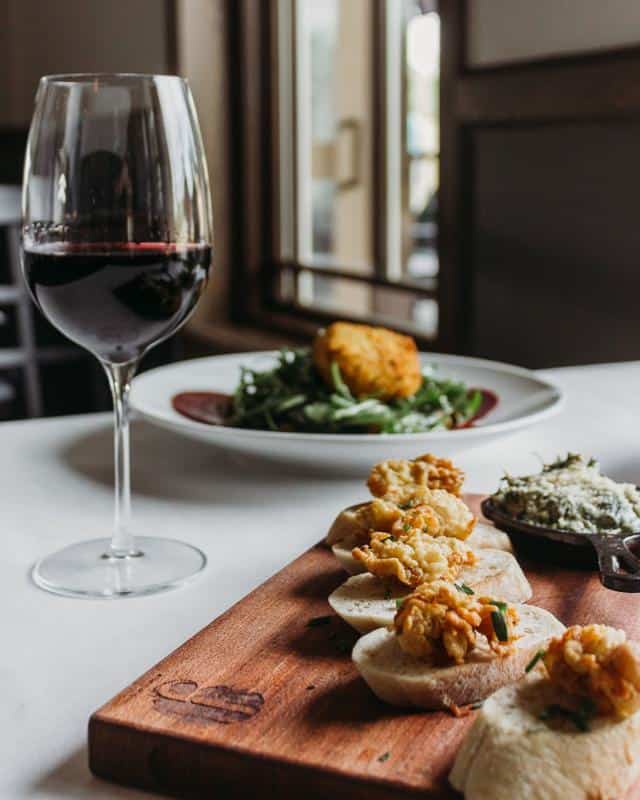 Location: 205 Golf Course Dr, Mooresville, NC 28115
Known For: Location, scenery, vibrant atmosphere
Price: $$$
On the Nines Bistro provides an interesting dining experience! They are uniquely placed residing on Mooreville's local golf course with impeccable Lakeside views. It is the perfect place to sit back and relax after a game and welcomes anybody, not just club members!
If you love global cuisine, you'll adore the international inspiration put into their dishes. They serve French cuisine with an American Twist. Their scratch-kitchen approach serves up seasonal dishes according to what ingredients are available. This makes for some innovative thinking from the extremely talented chefs who have yet to disappoint.
Everything from their mains to their desserts are mouth-wateringly tasty and makes you feel right at home.
Alino Pizzeria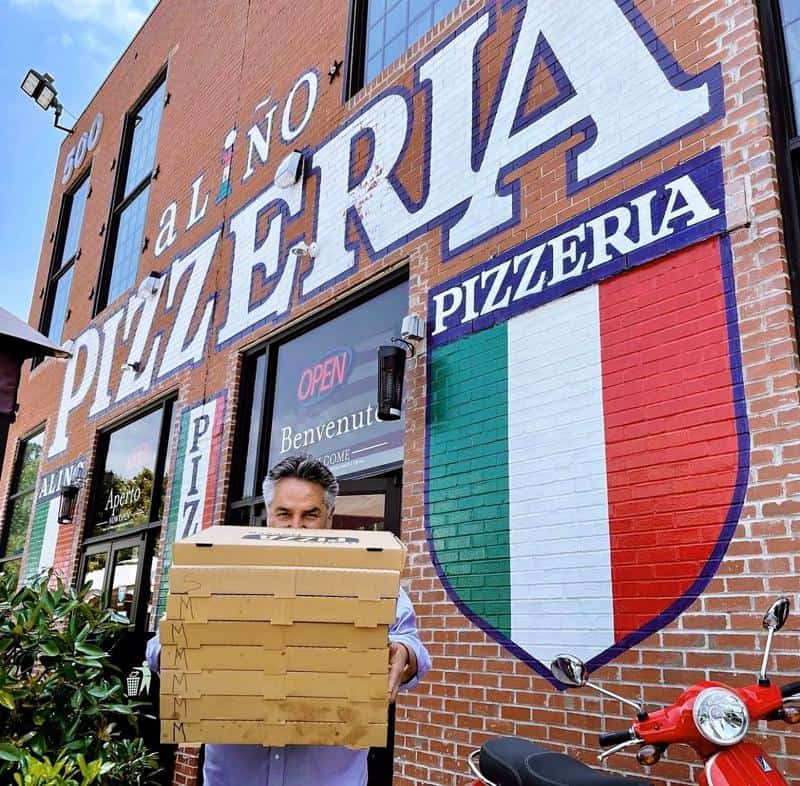 Location: 500 S Main St #401, Mooresville, NC 28115
Known For: Pizzas, expansive outdoor area
Price: $$
When it comes to wood-fired pizza, Alino Pizzeria can do no wrong. The spectacular downtown restaurant is a cut above the rest; we're not just talking about food. They're rated at the top of their game in North Carolina! Their venue is huge, catering for indoor and outdoor seating, and is a surprisingly beautiful spot too.
They go above and beyond pepperoni pizza, with loaded pizzas that require no passport to transport your tastebuds. It's a little slice of Italy in the most traditional ways but still delivers those cheesy and much beloved thick-crust pizzas! It's a fair change of pace from the usual pizzerias you can find, and perhaps it's why it is so darn popular. They even offer gluten-free and kid-friendly options too!
Epic Chophouse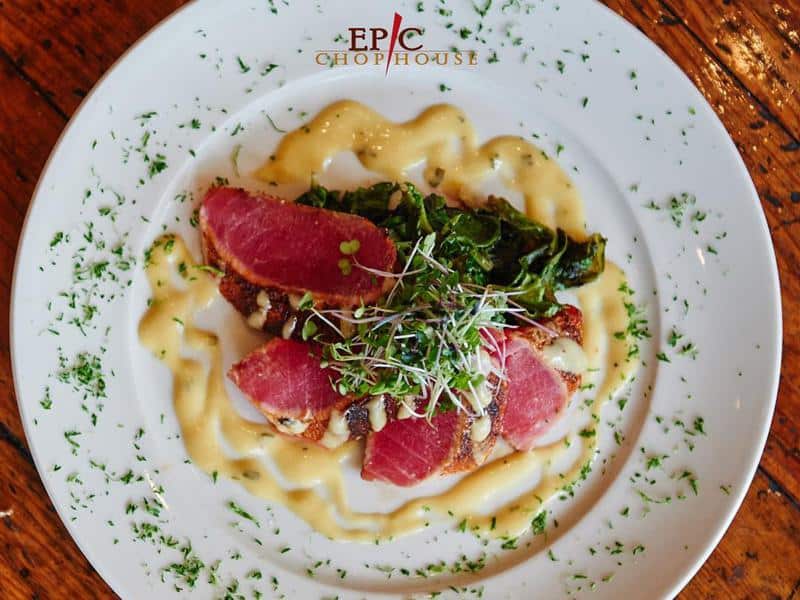 Location: 138 Village View Dr Suite 107, Mooresville, NC 28115
Known For: Steak and seafood, upscale dining
Price: $$$$
Downtown Mooreville is home to many restaurants, but Epic Chophouse is a name that locals will forever mention. This local spot is a fanciful dive into luxury and is the epitome of upscale dining! They are a dinner-only establishment with a well-stocked bar to keep guests hydrated with local brews.
Their specialty lies in the incredibly succulent and juicy cuts of meat they produce and their flavor. Alongside a very satisfying taste of fresh and well-seasoned seafood! The bold and new approach to typical steakhouse meals has delivered impressionable dishes over the years, with Prime Rib being a raging success! They're the perfect venue to embrace your luxury dreams, so dress up and allow their staff to take care of you.
Toucan's Lakefront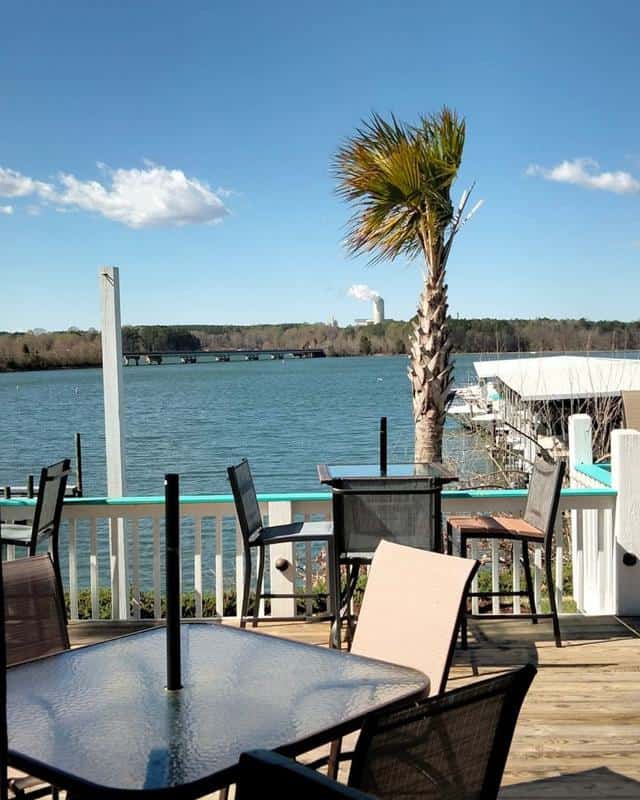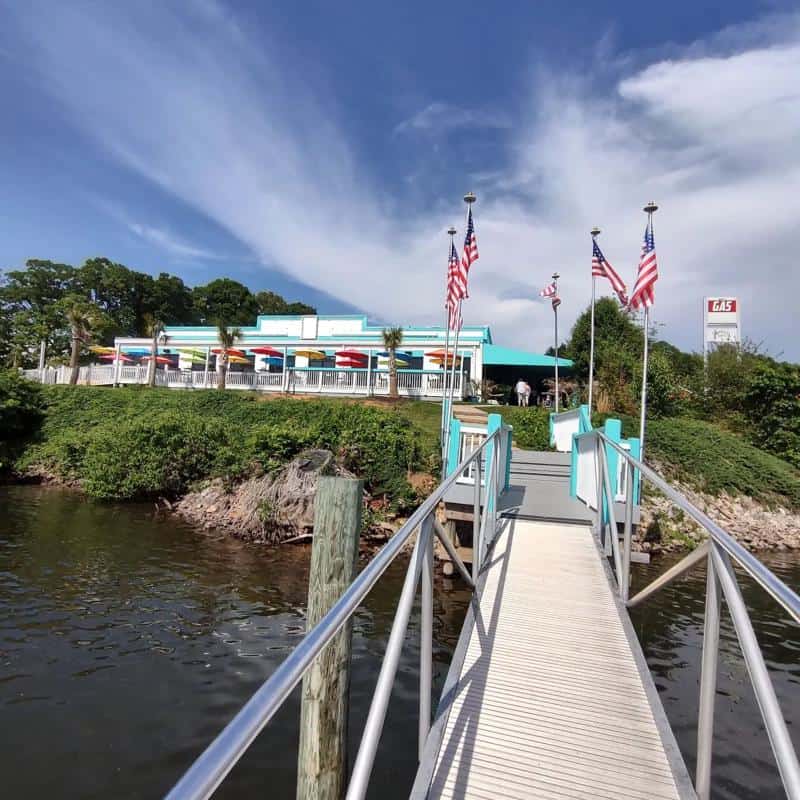 Location: 167 Pinnacle Ln, Mooresville, NC 28117
Known For: Scenic lake views, unusual theme, cocktails
Price: $$
Toucan's Lakefront is a slice of tropical paradise in North Carolina. While they may not have a beach, they have a panoramic view of Lake Norman. It attracts waves of visitors daily for the laid-back atmosphere, killer scenery, and casual approach to hearty and delicious food. And don't forget the cocktails!
The menu is niche and not nearly as expansive as competitors, but with dishes this great, you don't need all the frills! Dishes include some classic, gut-busting burgers and hunger-wrangling wraps. The small selection is ample enough to keep everybody happy, and the flavors are explosive and enjoyable! It's a beautifully casual restaurant, perfect for families after a big day out exploring Mooresville's wilderness.
Havanna 33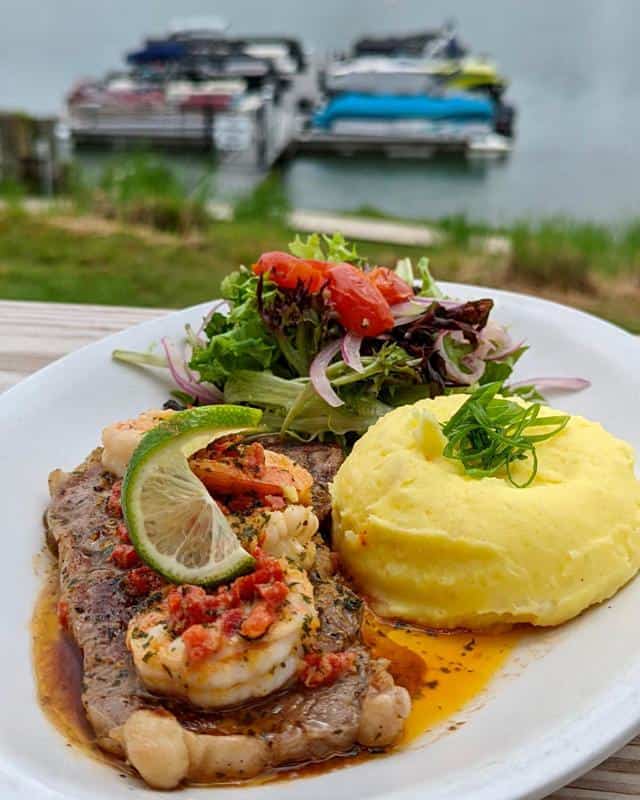 Location: 637 Williamson Rd Suite 100, Mooresville, NC 28117
Known For: Scenic views, Cuban-style cuisine
Price: $$
Havanna 33 has a sprawling view of Lake Norman that adds to the restaurant's unique atmosphere! After all, they're one of the few spots in Mooresville you can enjoy genuine Cuban cuisine. They're a refreshing change of pace, with plenty going on aside from good food, including live entertainment and theme nights.
However, the drawing card might just be what's on the menu. The taste combinations are explosive and bring new life to classic dishes. The chefs are passionate about plating honest-to-goodness Cuban-style food and elevating the dining experience.
Not everything is entirely traditional, and you can also find some American fusion plates. We highly recommend pairing it with their famous cocktails, which are so good you won't want to stop!
Ghostface Brewing's Scratch Kitchen
Location: 138 Village View Dr. Suite 107, Mooresville, NC 28115
Known For: Pub grub, craft brews, and vibrant atmosphere.
Price: $$$
Nothing beats dinner and a show! And Scratch Kitchen sure knows how to bring entertainment to the table. With a specialized staff, you can watch as intricate cocktails are poured at your very table, giving a truly intense experience. Much like their food, their beverage selection is entirely local and made from scratch!
They take a seasonal approach to a few of their dishes, depending on the variety of ingredients they can source. The food is no joke, with generous portion sizes and flavor combinations that are out of this world!
The servers can perfectly pair these incredible meals with a delicious homemade brew, giving you the full experience. They're casual, trendy, and new to the scene but have tremendous potential. They're a stone's throw away from Lake Norman too, and with pristine location comes a pristine reputation.
Big Daddy's of Lake Norman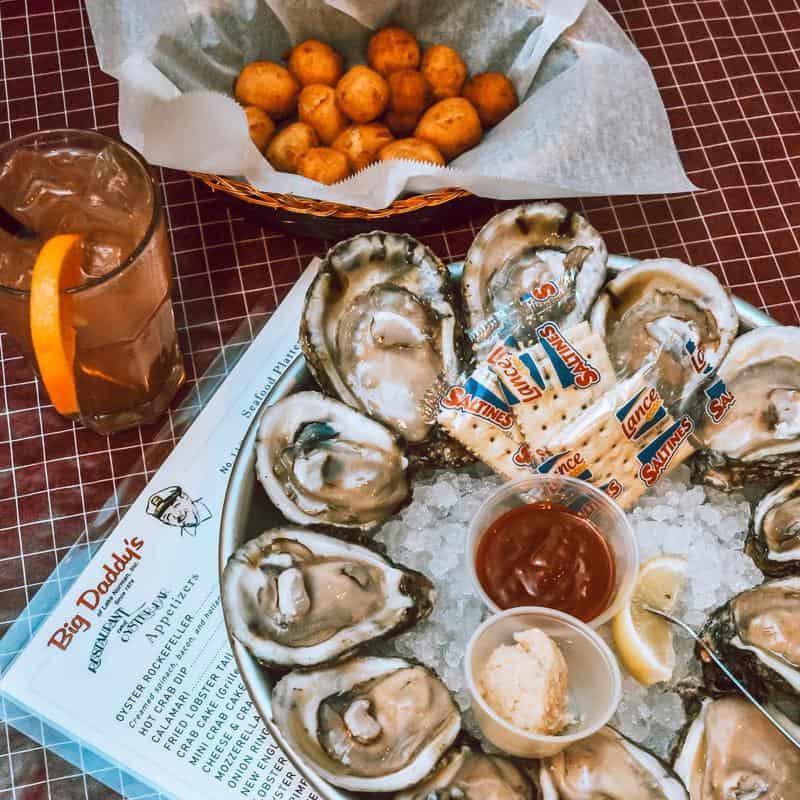 Location: 1162 River Hwy, Mooresville, NC 28117
Known For: Seafood, Oyster bar, and classic venue
Price: $$
Big Daddy's of Lake Norman is coming up on its Golden Anniversary, established in 1974. They've been an integral part of the Mooresville community, providing a fun-filled and special dining experience that truly pays homage to their origin.
It is family-owned and operated and came from humble beginnings. Still, they've grown exponentially and aren't planning on stopping any time soon. The venue is reminiscent of older times and specializes in family-friendly service!
It's no wonder they have visitors traveling into town just to have a taste of their food! They serve up some incredibly delicious seafood for a bargain and never falter on quality. The oyster bar alone is a drawing card, with the flavor-packed shellfish being one of their most popular menu items. You can find a variety of seafood and steak, with fresh and locally sourced ingredients to really enhance taste!
Blu Star Grill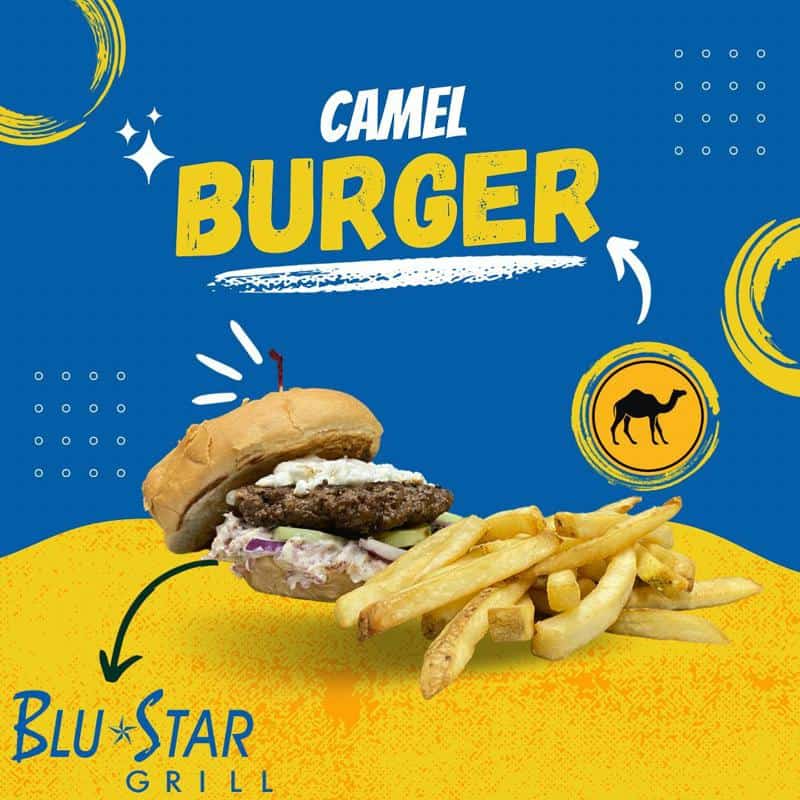 Location: 120-A Marketplace Ave, Mooresville, NC 28117
Known For: American cuisine, laid-back atmosphere, seafood
Price: $$$
Downtown Mooresville is a tribute to the community. Nobody pays better homage to classic American cuisine than Blu Star Grill. They are a quaint hole-in-the-wall that offers a slightly upmarket feel but don't go so far as to call themselves fine-dining.
What they do provide, though, are hearty meals made with locally sourced ingredients. The chefs behind the menu are undeniably talented and make masterpieces out of simplistic flavors.
The menu has plenty of options to suit the insatiable. They serve up a variety of burgers (including a build-your-own option) and sandwiches. But the stars of the show are the seafood and steak sections, where wild-caught and quality cuts are the flavors of the day!
Blue Parrot Grill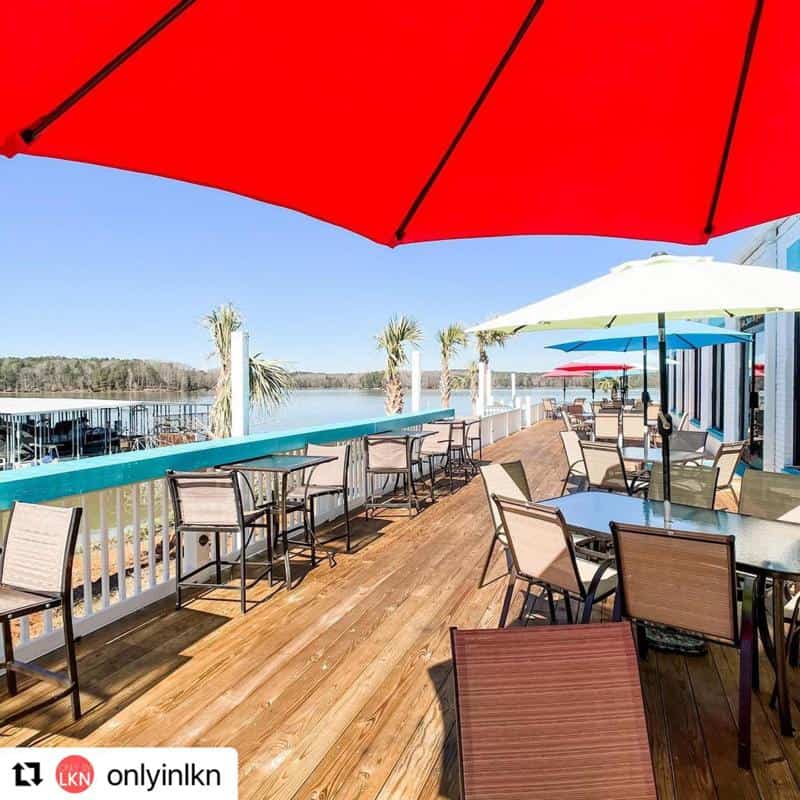 Location: 169 Pinnacle Ln, Mooresville, NC 28117
Known For: Pub Grub, seafood, and lakefront dining
Price: $$
If you're looking for picturesque Lake Norman views, we cannot recommend Blue Parrot Grill enough. Whether you're coming from land or off the water, you can dock up close, refuel and sit on the deck to enjoy the perfect sunset view! They're family-friendly and even allow pets too!
They've been serving their community since 2010! Their menu covers a range of meals. Why not try one of their wraps or sandwiches for those feeling mildly peckish? However, if you're down for a more filling meal, the huge portions of shellfish, pasta, and steaks are calling our name! Packed with flavor and cooked to perfection, there's no better way to end a summer day!
Kabab N Grill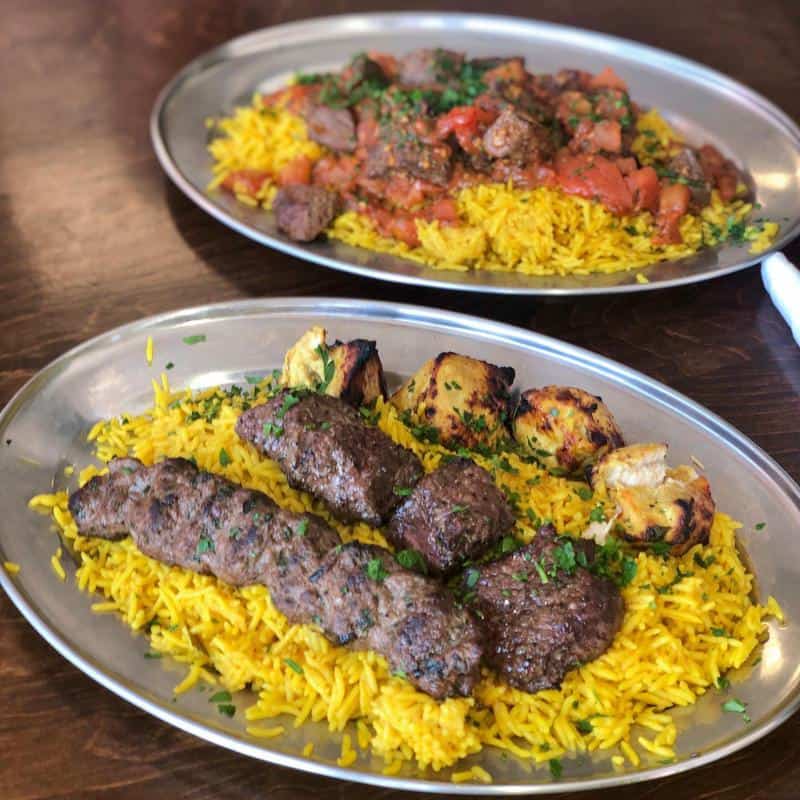 Location: 123 Trade Ct, Mooresville, NC 28117
Known For: Mediterranean cuisine, casual dining
Price: $$
For a taste experience beyond the ordinary, Kabab N Grill serves up some of the best global cuisines in town! They're a small venue, found just off the highway with a small few tables outdoors and plenty of seating indoors. They're family-friendly and offer a new dining experience for those looking to venture!
The menu is where the Mediterranean and the Middle East combine, serving up unusual dishes like grape leaves and manakeesh. While options can be hand-picked, sharing is the true way to experience them. This option with their entrees can feed up to 6 people. It gives you a true mezze-style experience!
Read More:
Conclusion
Mooresville is a perfect spot to enjoy the unique scenery and a wonderful lakeside summer! We live for those lazy days, and what's better after a day on the water than settling down for a good meal that you don't have to cook!
The restaurant scene is vibrant and offers all sorts of delicacies if you know where to look. And now that you do, happy dining!