Daniel Island is a new development community that sits on the outskirts of South Carolina's Charleston. It was once a happy provider of building materials for colonials back in the 1800s and has since become the place to be for great food and a good time.
With a sterling reputation to uphold, eager restauranteurs have grabbed the bull by the horns and opened their businesses in the heart of Daniel Island. While there may not be a laundry list to choose from, the available options are stellar! We've removed any shadow of doubt and searched every corner to ensure you're clued up on the best dining experiences Daniel Island has to offer!
So get ready for a culinary adventure!
Best D
aniel Island Restaurants
The DIME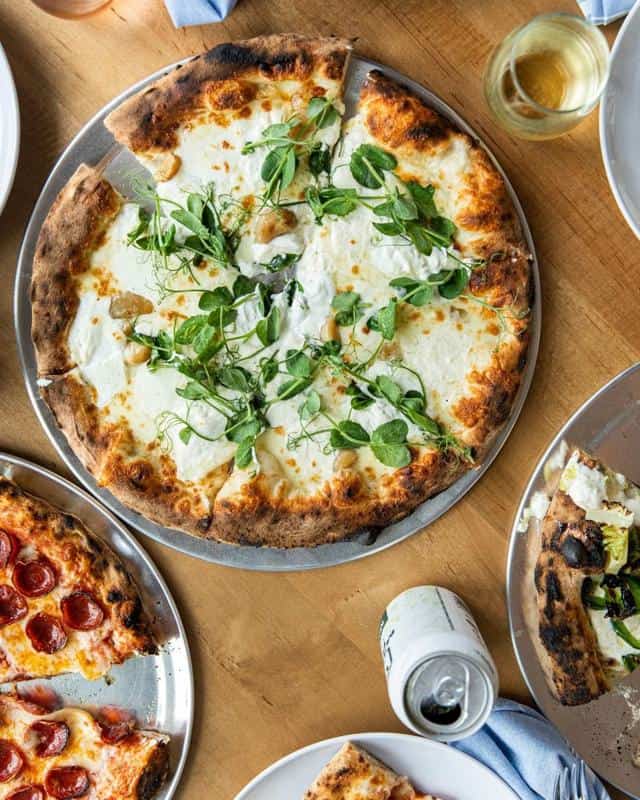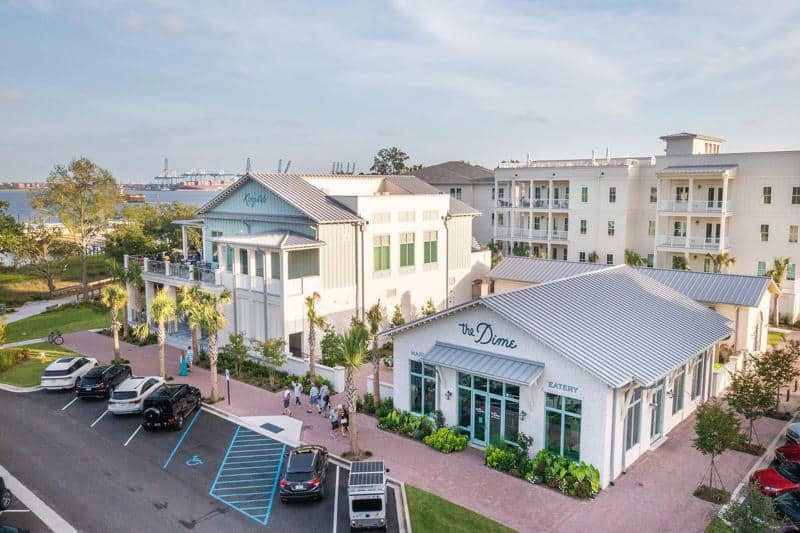 Location: 30 River Landing Dr, Daniel Island, SC 29492
Known For: Marketplace dining; River views; Casual atmosphere
Price: $$
Early risers, eat your heart out. With sprawling views of Waterfront Park, The DIME is becoming a staple of this growing community. Whether you're there to take a look at the fresh and artisanal food market or to sit and dine at the little cafe. The DIME has all the makings of being your favorite hole-in-the-wall restaurant!
They cater to a niche market with a small selection ranging from breakfast options to pizzas. The DIME presents its various foods with quality and fresh ingredients. Depending on when you arrive, you can dive into creamy ricotta toast or a charming prosciutto pizza.
They also have trained baristas to serve your favorite blends and smoothies for those of you on a vicious health kick! Grab it to go or sit down and dine inside or on their small patio!
Sermet's Courtyard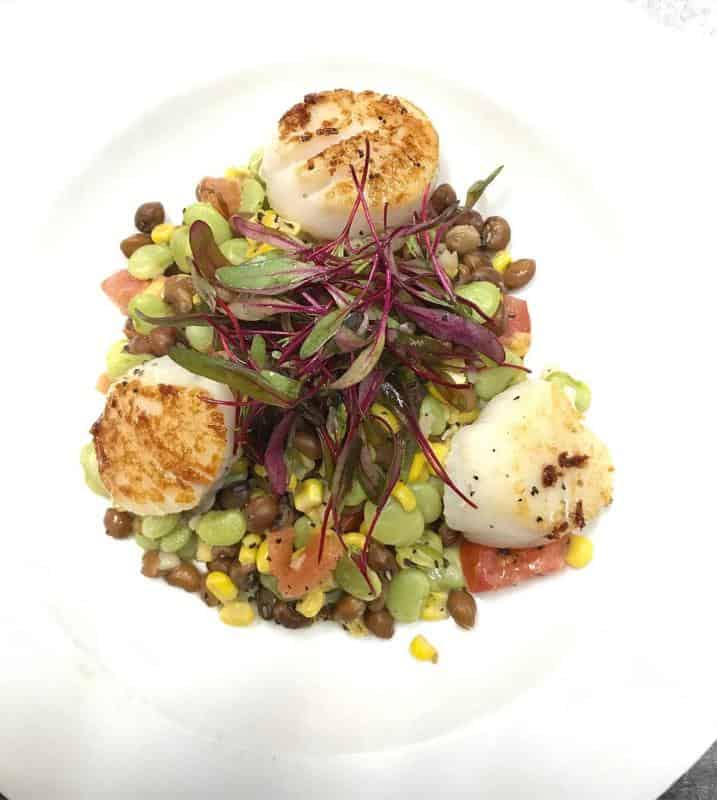 Location: 115 River Landing Dr #101, Daniel Island, SC 29492
Known For: Outdoor courtyard, generous wine options
Price: $$$
They always say stop and smell the roses. So, weather permitting, you would not want to miss an opportunity to dine in Sermet's Courtyard. They're renowned for their outdoor dining area, which sits in a beautiful courtyard surrounded by seasonal flowers. You'll feel transported to a page out of Alice in Wonderland, listening to the gentle trickle of the centerpiece fountain.
Being a fresh face to the scene, they are slowly growing with their community. It provides a beautiful and tranquil spot to enjoy fine dining in a new and adventurous way.
Their menu, although small, features impossibly delicious delicacies from the appetizers to the entrees. With a caring hand around to help you pair some wine with your skirt steak, you've got great and enthusiastic service awaiting you.
Orlando's Brick Oven Pizza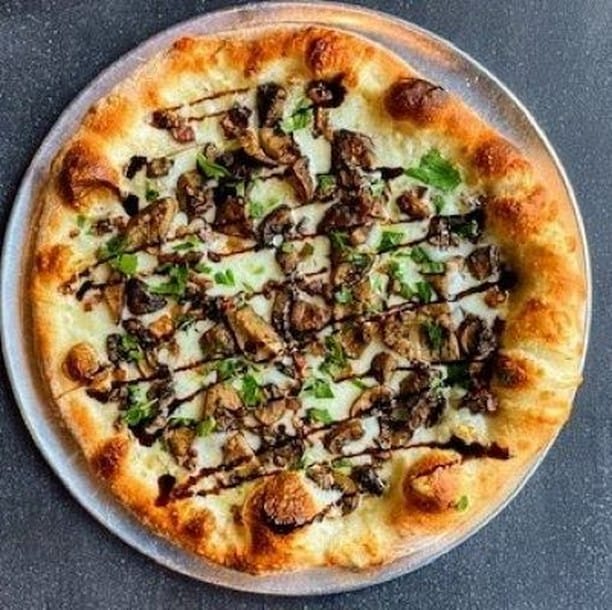 Location: 295 Seven Farms Drive, Daniel Island, SC 29492
Known For: Brick oven pizza, casual dining experience, seasonal specials
Price: $
Orlando's Brick Oven Pizza swept up the opportunity to take a running start on Daniel Island. Besides, pizza is a staple dietary item, at least in our opinion, and Orlando sure knows how to serve a good deep dish!
They specialize in pizza and go beyond your classic pepperoni to bring new and bold flavors. Calzones can be found, with cheese that spills with the first cut and a wave of brick oven heat fully boldening the delightful smells! To start, we recommend you try a round of breadsticks to give you a tantalizing taste of what's to come. The pizza is served by the slice during lunch or can be ordered in 10 and 18-inch sizes if you're ravenous!
Kingstide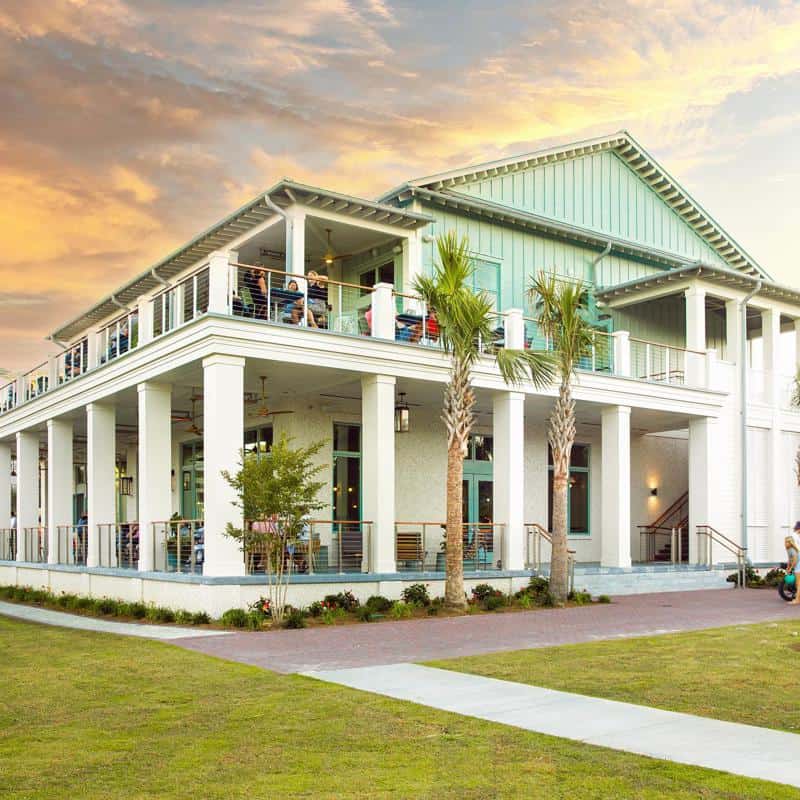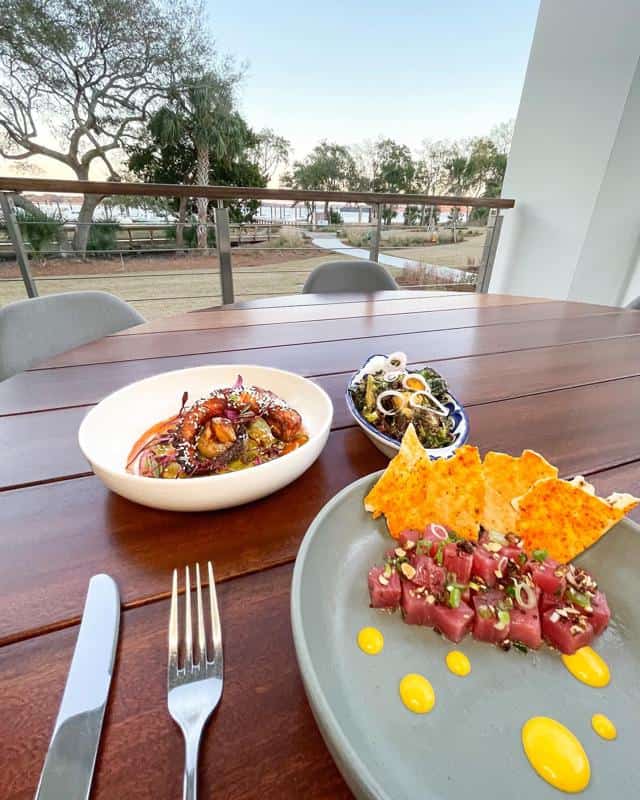 Location: 32 River Landing Dr, Daniel Island, SC 29492
Known For: Seafood, waterfront views, terraced dining
Price: $$
Kingstide holds the proud title of being Daniel Island's only waterfront restaurant. Multiple terraces face the lapping waves of the Wando River, and a serene atmosphere creates a pleasant and encapsulating experience! They've embraced their reputation and have even allowed renowned designers to bring a nautical touch to their venue.
So what's an ocean-themed restaurant to do other than serve up some scrumptious seafood? Well, that's a house specialty, and variations of seafood can be found dotted across a contemporary American menu.
With a raw bar serving up freshly shucked oysters, raw or rockefeller'd to your desire, and chunky shellfish galore, there's so much to choose from. Did we mention the rooftop bar? It serves the best in imported wine and local craft brews alongside its own menu!
Ali Baba Deli and Catering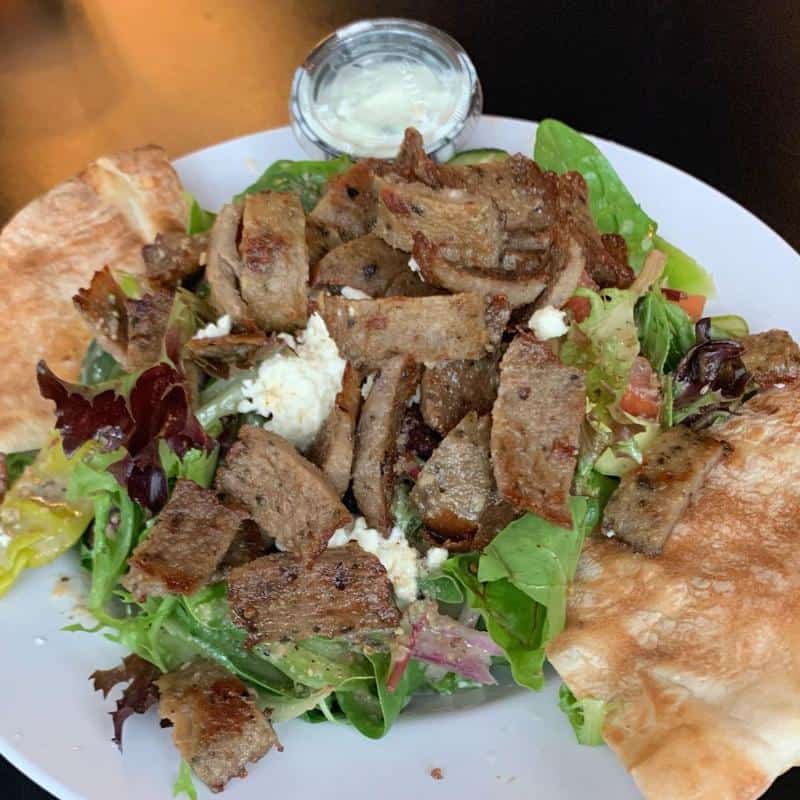 Location: 186 Seven Farms Drive #500, Charleston, SC 29492
Known For: Mediterranean cuisine, deli
Price: $$
Established in 2009, Ali Baba Deli and Catering is one-of-a-kind to Daniel Island. The venue is a lovely space, with arched accents and vibrant colors surrounding their limited seating. The owner was born in Jordan and pours cultural passion into every Mediterranean classic they serve!
They cater mainly to-go options for at-home festivities. However, the menu is nothing short of extraordinary should you choose to take a seat and dine with them. The options may seem overwhelming at first, but the idea behind Mediterranean cuisine is to try a bit of everything!
With all these options, it makes sense why the platters fly out of the kitchen at a frightening pace. It's forgivable with flavors as bold and vibrant as these! We implore you to save some space for dessert, with perfectly flaky baklava being the best choice!
Blondie's Bagels and Cafe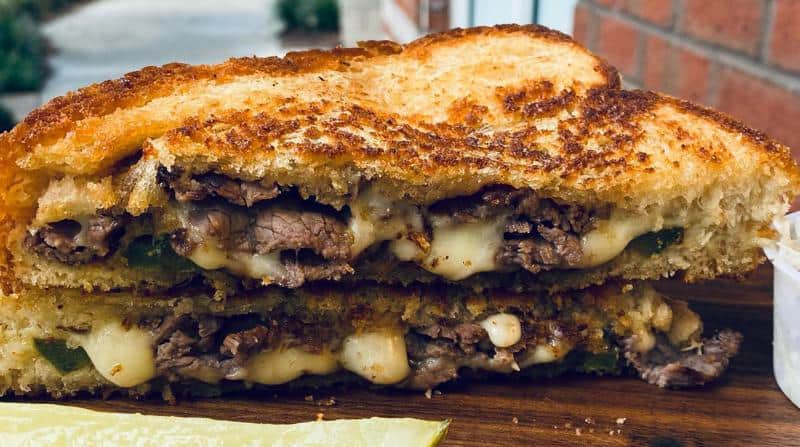 Location: 245 Seven Farms Drive #130, Daniel Island, SC 29492
Known For: Bagels, breakfasts and ice cream
Price: $
We can think of nothing better for breakfast than a fresh bagel and a delicately brewed cuppa. You can find both in abundance at Blondie's Bagels and Cafe! They're highly sought after, and we'd like to think they're what keeps Daniel Islander's going throughout the day.
The bagels are to die for, and everything is homemade, even the cream cheese! Keep an eye out for their monthly specials board to see what delectable flavors they cook up next. You can order to go or take a seat at the small array of tables inside and outside the venue.
For lunch, they serve up some generous sandwiches and wraps, with a little something for the kids too. Ice cream (homemade, of course) is served Thursdays through Sundays and in heaped portions in a crispy waffle cone! We highly recommend pre-ordering if you're a busy body in the mornings. Otherwise, you're in for a wait.
Wasabi of Daniel Island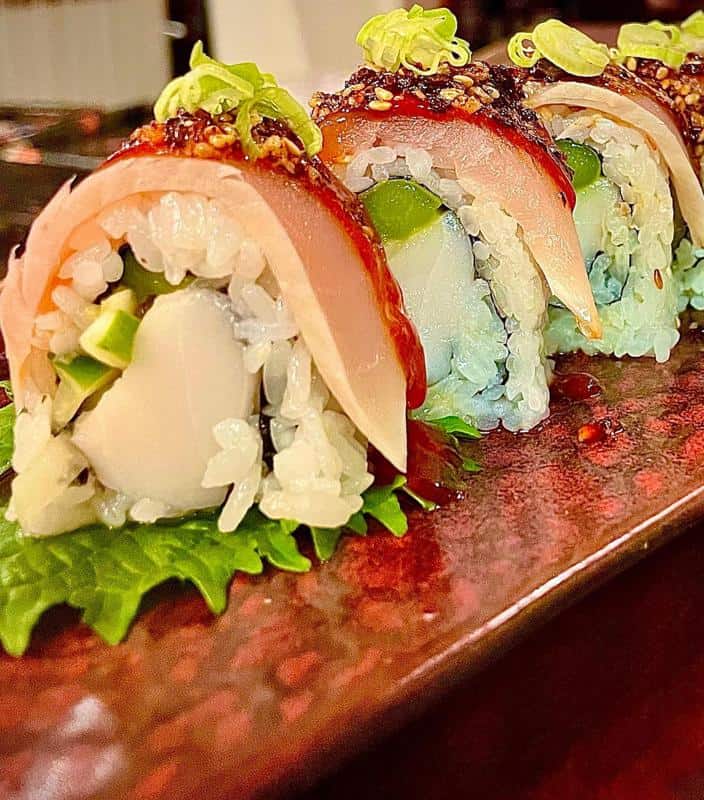 Location: 194 Seven Farms Drive, Daniel Island, SC 29492
Known For: Japanese cuisine, trendy venue, sushi
Price: $$
What would an up-in-coming luxury community be without sushi? In our opinion, Wasabi has taken on the responsibility of bringing delicately wrapped sushi and scrumptious Japanese plates to the Daniel Island community!
The opportunity is endless, with maki, nigiri, and sashimi abound on the one hand and a hefty list of Japanese hot plates on the other! You may feel overwhelmed, and nobody can blame you! Take a sip of imported sake and take another look. You'll definitely find something you can't wait to try.
The flavor profiles are vibrant and interesting, with specialty maki infusing a neo-traditional approach. Each carefully parcelled dish is a portal to Tokyo and is unbelievably delicious!
Beech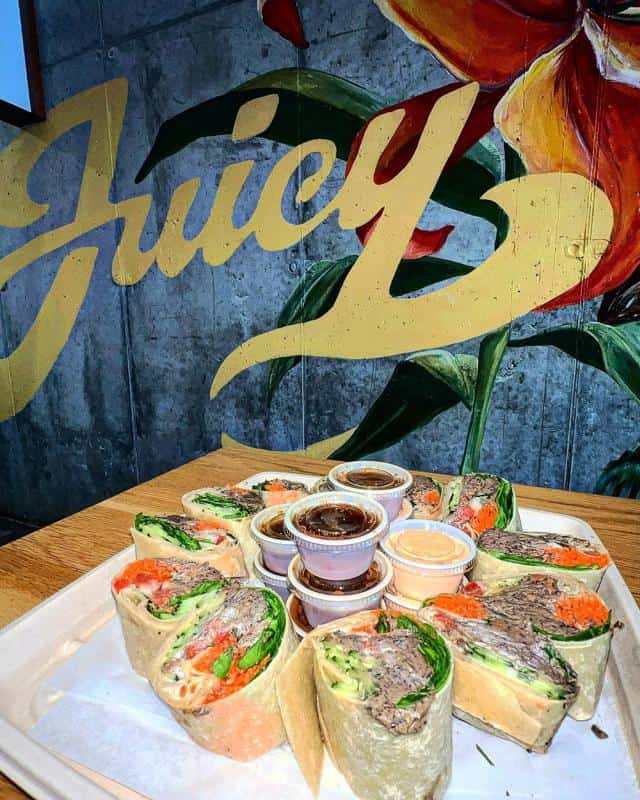 Location: 864 Island Park Dr Suite 102, Daniel Island, SC
Known For: Poke bowls, healthy cuisine, fresh juice
Price: $
Beech is certainly a trending venue! Perfect for busy bodies, they provide healthy, honest-to-goodness meals on the go. The vibrant color and atmosphere are paired with an enthusiastic and young team of staff who are bound to brighten your day!
They serve a niche menu that caters to upcoming trend foods like poke bowls and acai bowls. We're not complaining. They're hearty and delicious, helping us keep our calories low and bellies full!
If you're not into what the new kids want, they also serve a selection of bagels and wraps to perk your morning up. Pair it with one of their fresh pressed juices or a refreshingly cool and fruit-packed smoothie. You'll be queuing early morning to get your fix! Yes, it's that addictive!
Mpishi Restaurant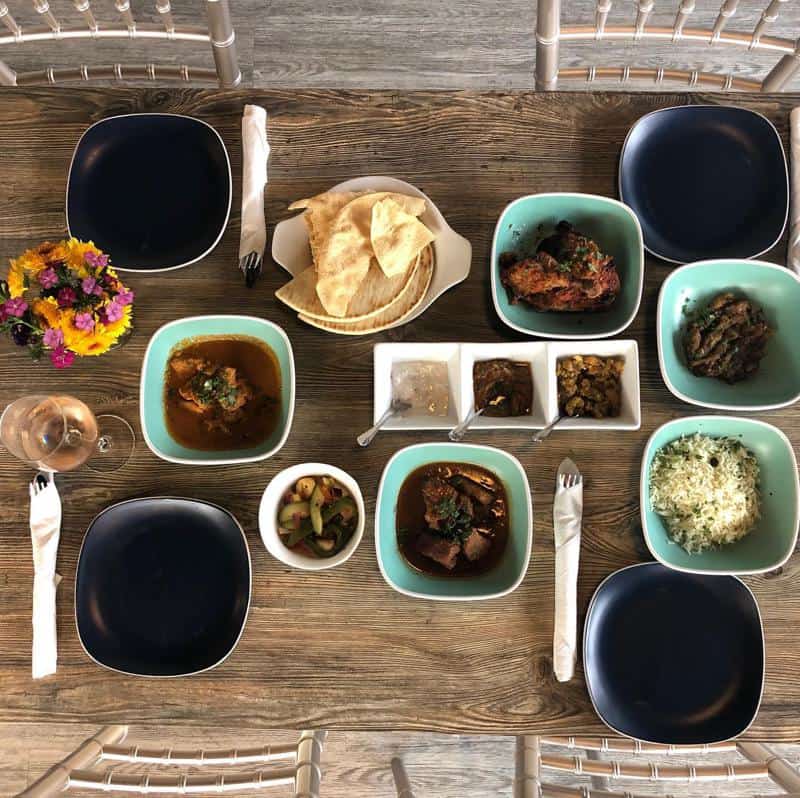 Location: 162 Seven Farms Drive #340, Daniel Island, SC 29492
Known For: Ethnic cuisine, healthy dining, beautiful venue
Price: $$$
Owners Allie and Andy Clay are bringing global cuisine to Daniel Islander's doorsteps. Mpishi Restaurant embodies over two decades' worth of International culinary experience. It diverts it into specialized menus that change in theme and flavor profile unapologetically.
The daily specials are something to keep an eye on. If you've ever been curious about trying new and exotic cuisine, Mpishi has it covered! Aside from some divine specials, they boast a set breakfast and lunch menu that serves neo-American classics with a little bit of a kick!
The global influence is rife throughout everything the restaurant serves. Enjoy a generous meal outdoors in the fresh air or floor-to-ceiling windowed dining area! If the owners are around, invite them to tell you stories of their worldly adventures and enjoy a dining experience unique to Daniel Island.
Laura Albert's Tasteful Options
Location: 891 Island Park Dr, Daniel Island, SC 29492
Known For: Fine-dining, global influence, wine cellar
Price: $$$
Laura Albert's Tasteful Options began in 2002 and has grown into one of Daniel Island's most popular establishments. Featuring two spacious dining rooms, a wine cellar, bar, and gift shop, it's an oasis of wonderment. Date nights are easy with this fine-dining setting. Or perhaps even treat the family to a lavish experience!
The only misfortune with visiting Laura Albert's is that dinner only takes place on a Wednesday, but boy is it worth the wait! Unfortunately, with braised short rib and a Jordan dinner selection, the place is booked out early!
Luckily for us, we can still visit and enjoy a deliciously prepared brunch filled with incredibly tasty dishes suited for the late risers. Pair that with a champagne mimosa from the jaw-dropping cellar, and you'll be perfectly and incandescently happy!
Vespa Pizzeria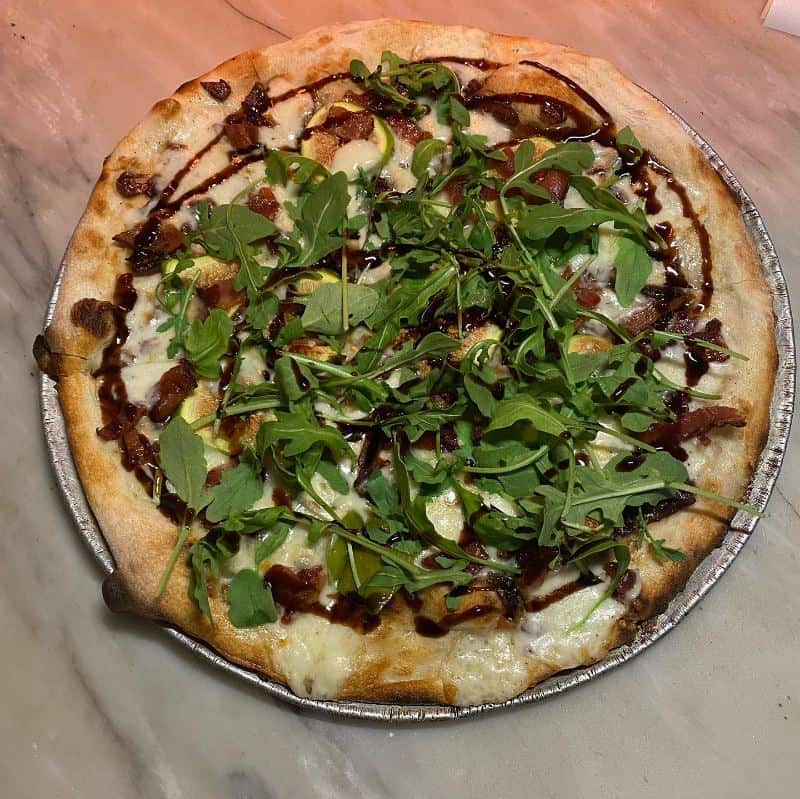 Location: 224 Seven Farms Drive #101, Daniel Island, SC 29492
Known For: Neapolitan style pizza, classic Italian cuisine
Price: $$
Tradition is the basis for all good cuisine, and while we adore thick crust pizza, a true Neopolitan is unbeatable! Vespa Pizzeria owners have invested in ensuring an old-stye of cooking their food is maintained and have built a well-beloved dinner venue because of it!
The pizzas are woodfired and thin-crusted, made from the best local and imported ingredients to get a perfect consistency. If you've never had pizza like this, the slight char might make you recoil! But that's how it's traditionally made, a little taste of flames and bubbles set in Italian flour dough.
The menu is littered with other options. From a selection of appetizers to kick-start your meals and pasta as an alternative to the woodfired pizza. The flavors are impeccable and true-to-origin.
New Realm Brewing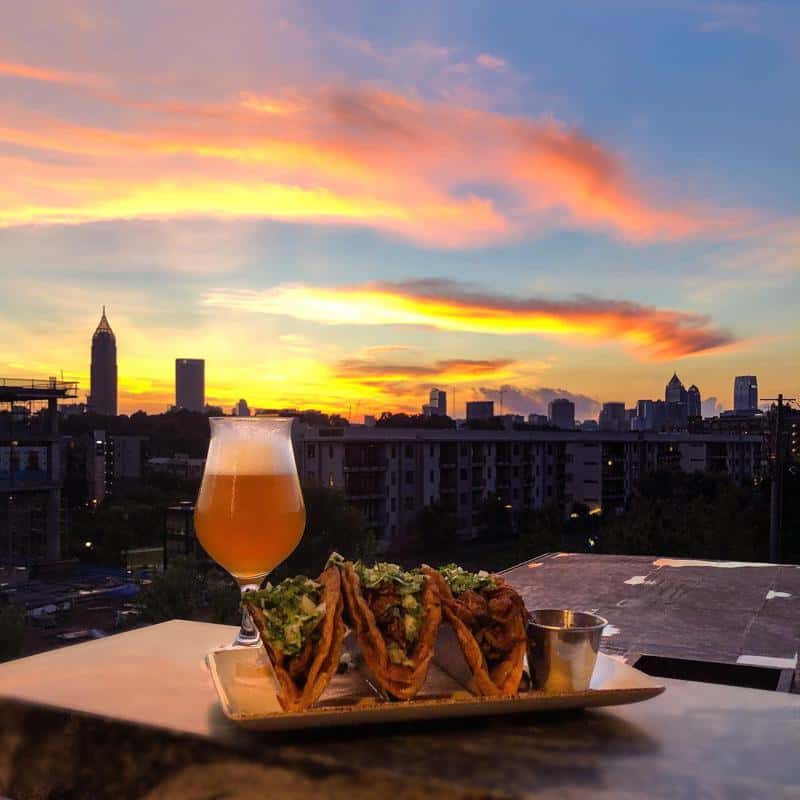 Location: 880 Island Park Dr, Daniel Island, SC 29492
Known For: Craft brew, artisanal cocktails, wood-fire kitchen
Price: $$
If you're looking for something new and exciting in Daniel Island, New Realm Brewing has everything you desire. The venue consists of two levels and features an abundance of everyone's favorite local brews. The atmosphere is always kicking with over 27 different options on tap and hand-crafted seltzers.
They serve up new American cuisine, with their burgers taking the helm and running the show! There's a selection of pub grub so succulent and delightful that you won't want to leave! The flavor is intense and brings a new era to comfort food, pairing so perfectly with the right ale! They host a bevy of entertainment, from trivia nights to live music as well, making it the ideal spot for dinner and a show.
Ristorante LIDI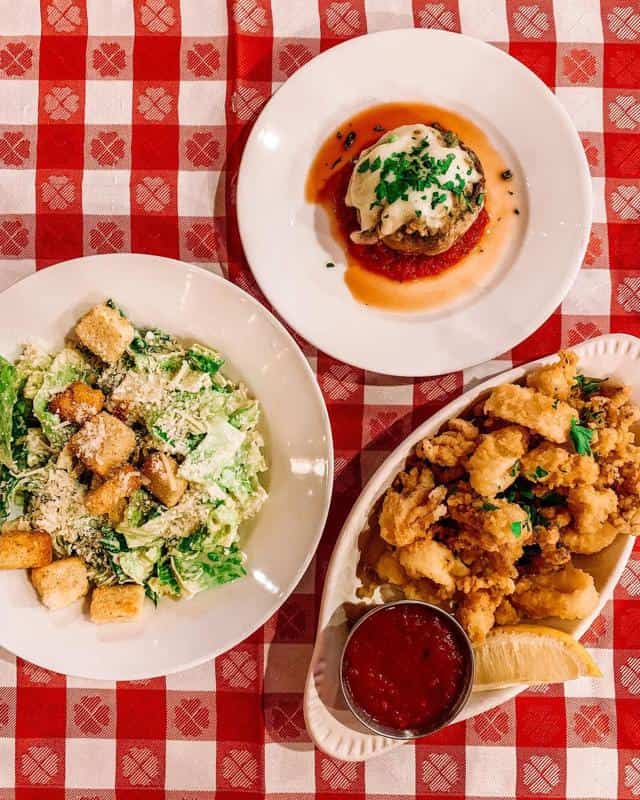 Location: 901 Island Park Dr, Daniel Island, SC 29492
Known For: Italian cuisine, laid-back and casual dining.
Price: $$$
Ristorante LIDI is an ode to Italian cuisine. This casual and laid-back environment is a perfect spot for families to enjoy wholesome and flavorful meals. The venue boasts both indoor and outdoor seating, enhanced by those iconic red and white checkerboard table cloths.
Ristorante LIDI boasts an extensive menu covering everything from basic soup antipasti to complex and aromatic pizza pies. The smells wafting from the kitchen are mouth-watering, and your stomach will be grumbling eagerly before you even open the menu. We know it's cliche, but try the veal! It's a specialty and so darn delicious. It drips with Tuscan decadence and is unapologetically comfortable, just like Nona's house.
Daniel Island Grill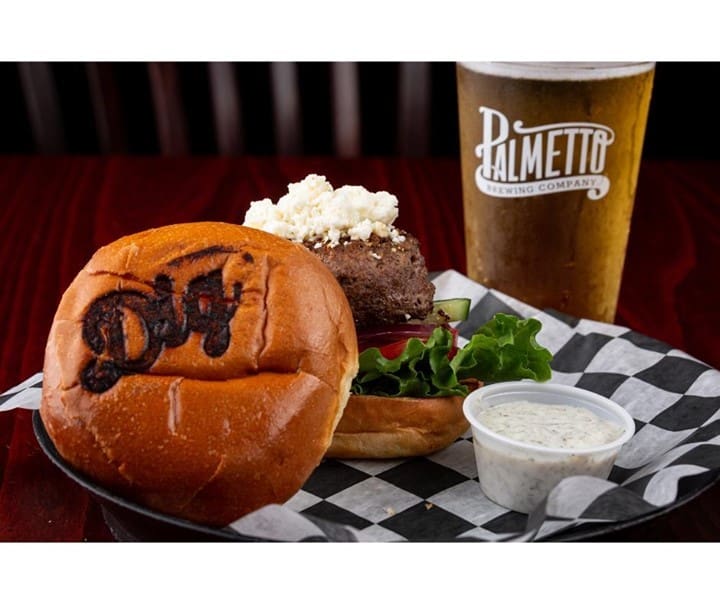 Location: 259 Seven Farms Drive, Daniel Island, SC 29492
Known For: Outdoor dining, comfort food
Price: $$
Daniel Island Grill is the perfect place for family and friends to gather. A large open-air dining area and indoor seating make for an ideal option for large parties and good times. Add in the events evenings that include trivia and live music, and you're in for the time of your life!
They serve brunch and dinner in healthy portions. They offer America's favorite comfort foods like chicken, waffles, and jaw-dropping burgers with all the trimmings. It's a no-frills experience that wants nothing from diners except a good vibe and filled bellies. They also keep a generous stock of local brews and wines!
Agaves Cantina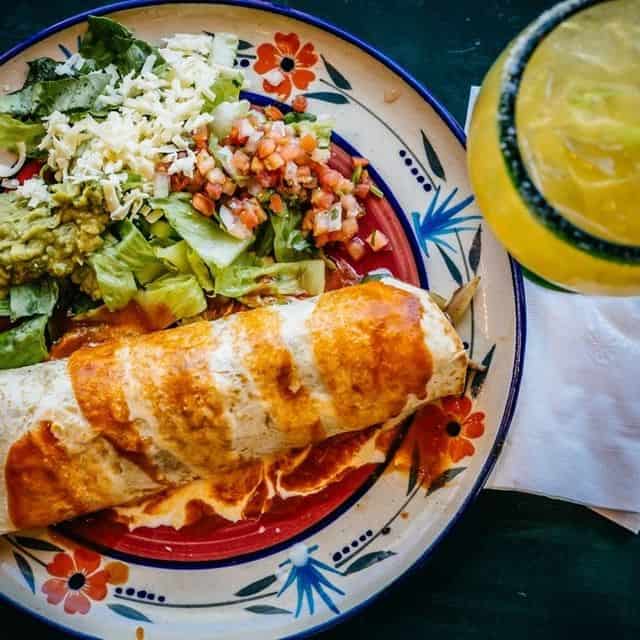 Location: 885 Island Park Dr, Charleston, SC 29492
Known For: Mexican cuisine, casual dining, margaritas!
Price: $$$
One of three branches, Agaves Cantina, is a colorful addition to the Daniel Island scene! With a beautiful venue whose dark interior is accentuated by bursts of vibrant color and decor. They bring the fiesta home, and every occasion is a celebration, filled with great Mexican cuisine and margaritas for the adults!
This is a nacho regular Mexican joint. They specialize in a fusion of flavors that allows them to pay tribute to local suppliers and create gorgeously fresh and fragrant dishes. The tastes are bold and can add a little spice to any experience.
With a friendly staff eager to serve and bring joy to their patrons, it's a wonder the place is so loved! The menu will have you spoiled for choice, with classic appetizers and a bevy of traditional Mexican dishes, including full-bodied grill options!
Map of Best Daniel Island Restaurants
Conclusion
Daniel Island, while new to the scene, has an expanding community and plenty to offer. They've wasted no time in ensuring their residents and visitors are able to get a little taste of heaven with each trip.
They provide the community with a variety of cuisine and plenty of great, wholesome entertainment for the entire family. We're incredibly pleased with what we've found. Surely, great things are coming as this upcoming district blossoms to its full potential! So watch this space. Big things are happening!