Salem is infamous for its history, which includes days of hardship and witchcraft but boasts so much more than that. Whilst the Salem Witch Trials are the first thing to pop to mind upon mentioning this coastal town, don't let that spook you!
They've embraced their weird past, and you'll find all kinds of new and unique twists to their tourism. They are proud of what they've grown from. They are now a bustling coastal city with loads of attractions reveling in their historical background.
The restaurants found here have taken on their community's strangeness and turned it into a thriving abundance of unique culinary strongholds. What's better is there is no set regime to which cuisine you'll find.
Instead, each restaurant is a unique take on global and local trends that make them wholly individual. This type of variance and diversity sets Salem apart from other towns. Moreover, it makes them an incredible place to visit and dine in!
So let's make some magic and present you with the best restaurants in Salem, Massachusetts!
Best Restaurants in Salem
Ledger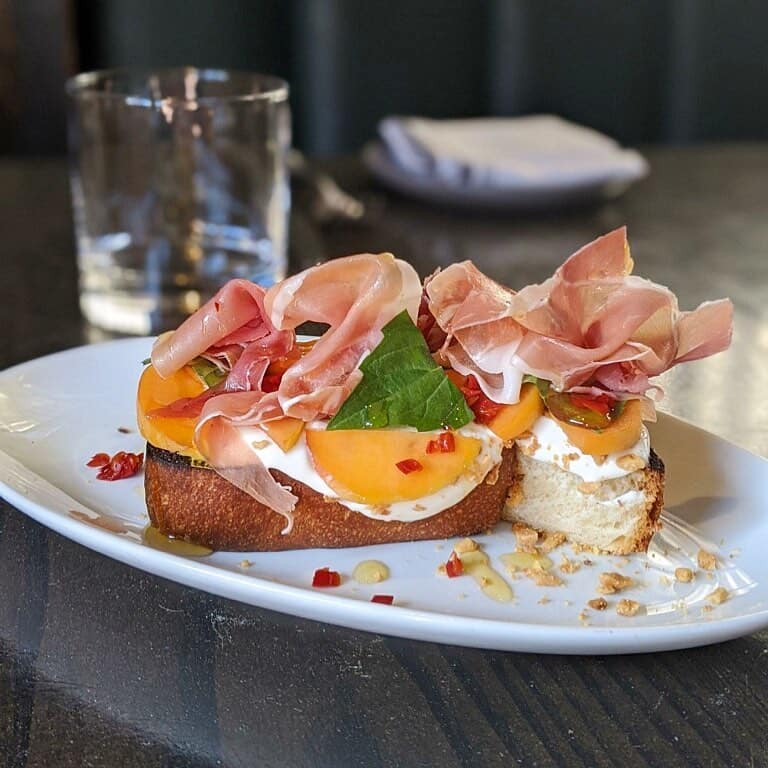 Location: 125 Washington St, Salem, MA 01970
Price: $$$
Ledger is located in downtown Salem, in what used to be a 19th-century bank.
Their chef, Daniel Gursha, is highly appraised for his work and was nominated by the James Foundation as the "Best Chef Northeast," which certainly speaks volumes for the food. The menu is a collaborative attempt to infuse old-style New England cuisine with a modern twist.
The mouth-watering plates are not just incredible to taste but are plated magnificently. The restaurant provides ample indoor and outdoor seating and gives a new and modernistic take to old concepts.
Settler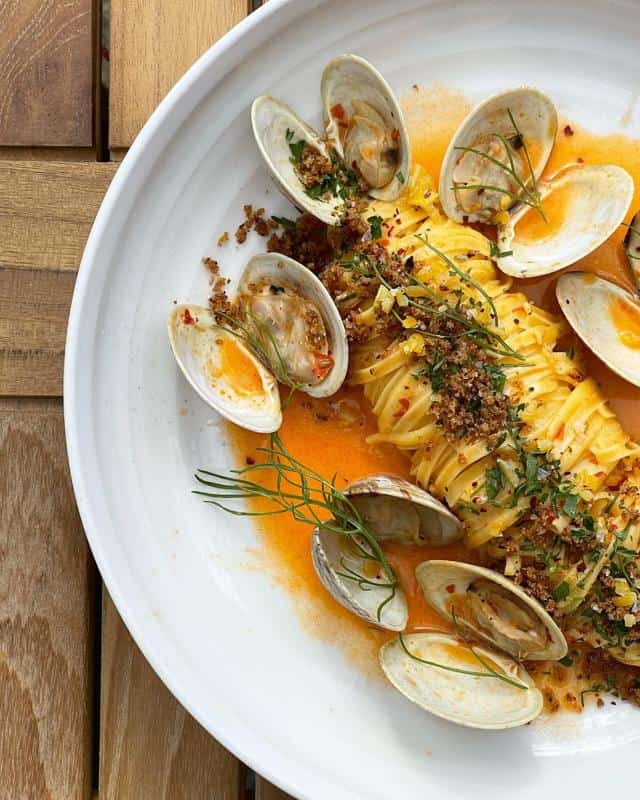 Location: 2 Lynde St, Salem, MA 01970
Price: $$$$
Settler is an eclectic approach to rustic dining, inspired by french cuisine and New England flavors. They easily combine fine-dining and family values, making Settler an extension of the owners' traits and traditions. They use high-quality ingredients sourced locally and as fresh as they can get.
The menu is targeted with a small variety. Still, each dish embodies the very heart of what Settler's aims to do, bring people together. The staff are highly attentive to details and strive to create a pleasant atmosphere while whisking their patrons away to French shores.
All Souls Lounge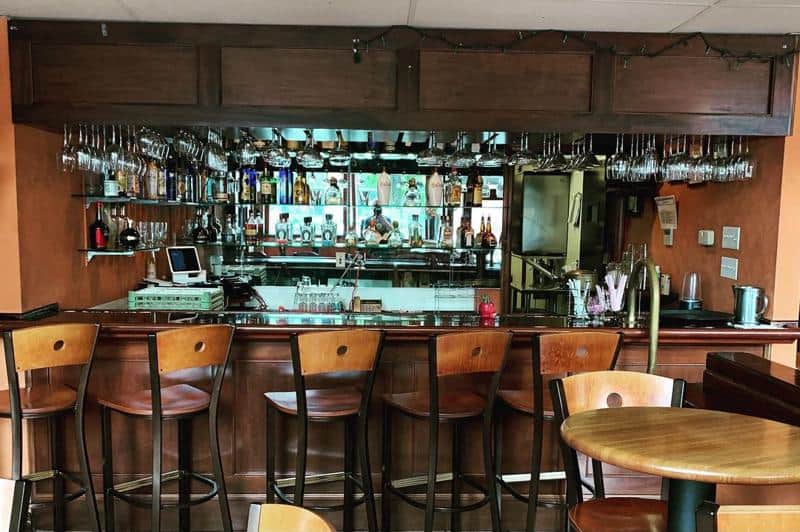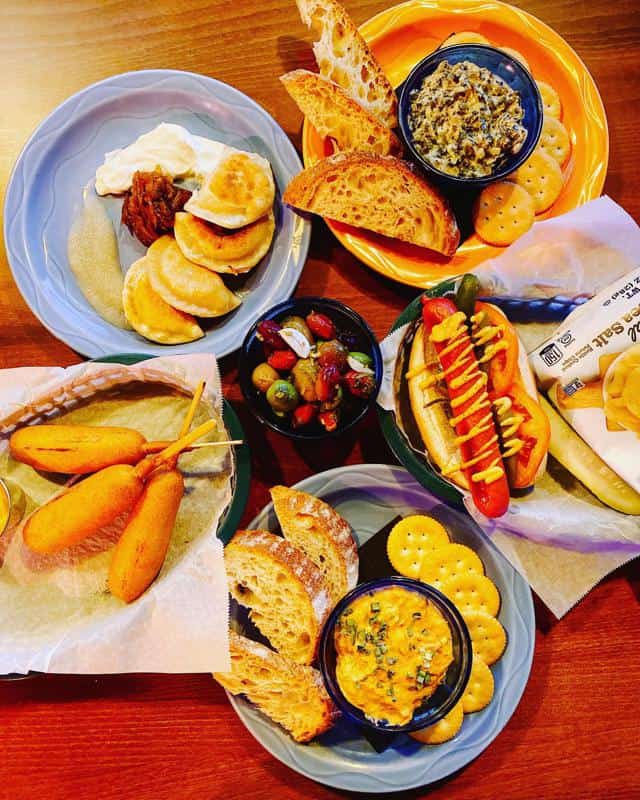 Location: 282 Derby St, Salem, MA 01970
Price: $$
All Souls Lounge was a concept created as a celebration of humanity and community. They've been open for a while. Spreading their arms to welcome patrons through the door to dine and jazz out to the range of vinyl on the Jukebox.
They're a reasonably new-school restaurant; some might even call them hipster. But one thing is certain: they sure know how to make some incredibly delicious comfort foods.
Any restaurant serving grilled cheese in varieties is a winner in our books! You will be happy to note the selection is broad but covers the best honest-to-goodness American cuisine in Salem. It can all be paired with fruity and refreshing cocktails.
Ugly Mug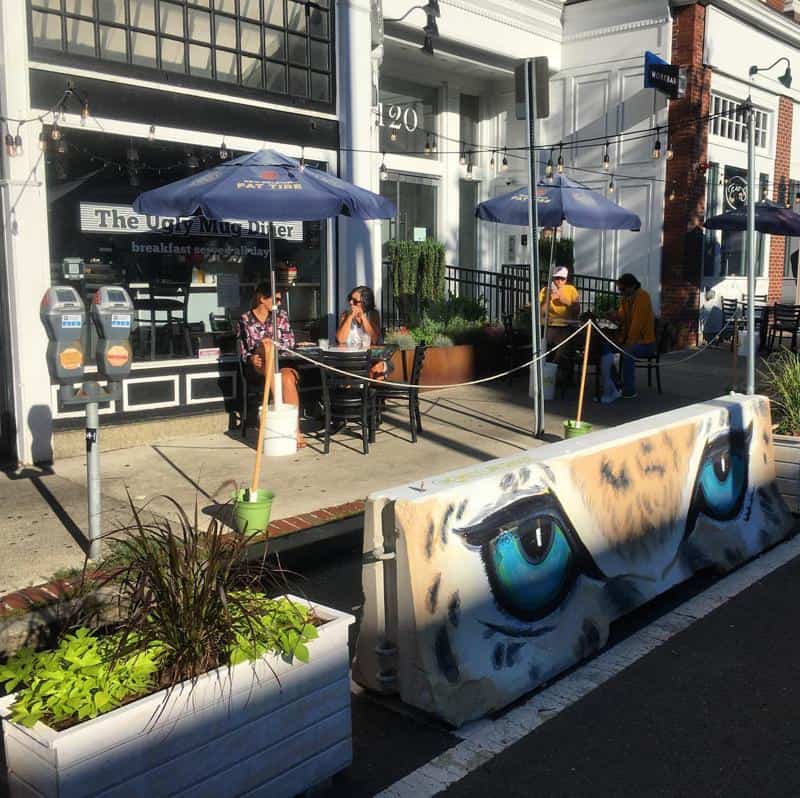 Location: 122 Washington Street, Salem MA 01970
Price: $$
The Ugly Mug diner is a perfect example of the transverse dynamic of Salem. They've embraced the weird and opened up a breakfast and brunch spot that caters to those with a passion for unique and out-of-the-box thinking. Their cute and laughingly ugly mascots greet you as you walk in.
Once seated at the bar, browse through a menu featuring some of Salem's most famed Benedict dishes, omelets, and sandwiches.
Pair your breakfast with a rich and full-bodied coffee; for brunch, they've got mimosas and homemade sodas! So make it boozy, and enjoy the characteristically intriguing personality of the place!
Howling Wolf Taqueria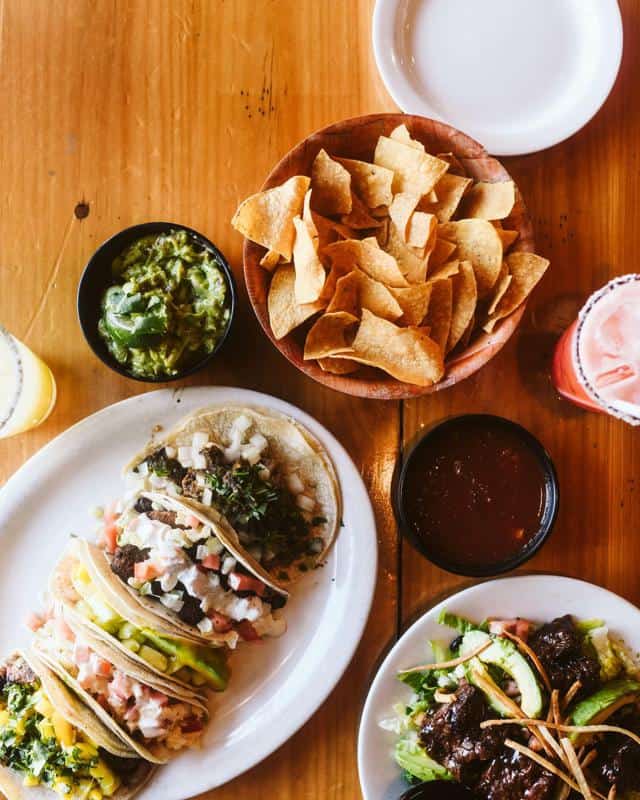 Location: 76 Lafayette St, Salem, MA 01970
Price: $$
Howling Wolf Taqueria is a Salem favorite for two reasons, Mexican cuisine and a vibing bar! First, they constantly have something new and interesting happening and bring in droves with their events nights.
They serve up some delectable scratch kitchen meals, made fresh daily, and it reflects in the quality, which is the real reason they have the Salem community wrapped around their fingers.
The combinations on their extensive menu are incredibly delicious, and there are plenty of options. They serve an abundance of Mexican comfort food, from tacos to quesadillas with a bit of Salem flair. They also offer indoor and outdoor dining alongside a bar that serves Craft Draft ciders and beers!
Bambolina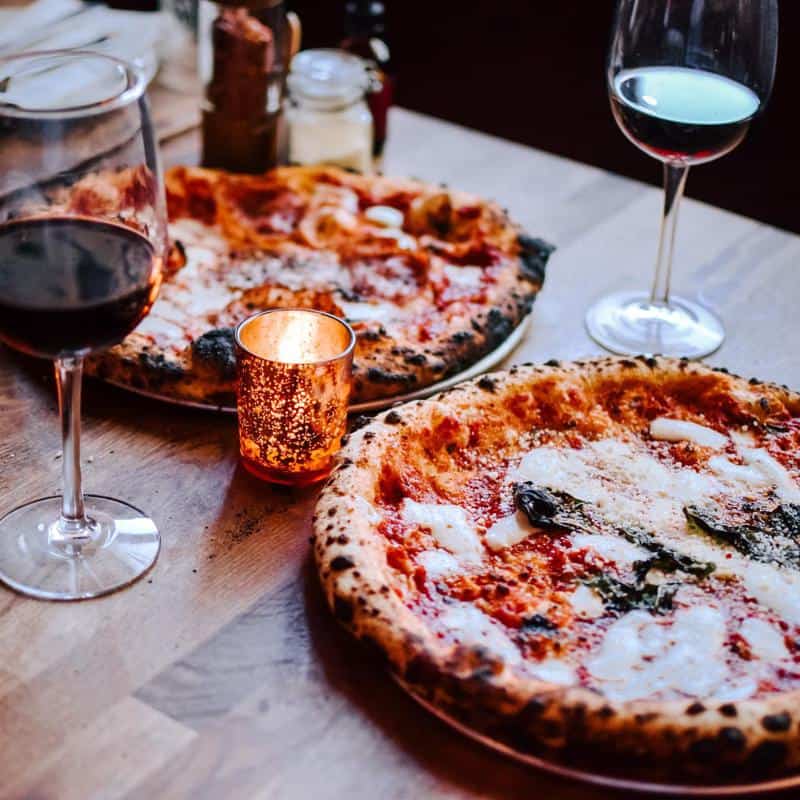 Location: 288 Derby St, Salem, MA 01970
Price: $$
We all crave a taste for genuine Italian cuisine; Bambolina's certainly delivers. They strive to great lengths to maintain the integrity of their dishes' origins. Everything is homemade, from the pasta to the pizza bases, using imported flour to ensure a true and beautiful flavor and texture.
In addition, the menu hosts a range of Neo-Italian cuisines, which the expert chefs meticulously craft to ensure they are perfect upon arrival at your table.
All this is paired with a sister menu from their neighbors, Kokeshi, which serves Pan-Asian cuisine, allowing diners the choice of two restaurants in one setting. However, we're here for the pizza, made from the finest flours, mozzarella, and crushed tomatoes.
The pasta is also extraordinary, using the best of local and global ingredients to bring a true taste of Italy to your day.
Gulu-Gulu Cafe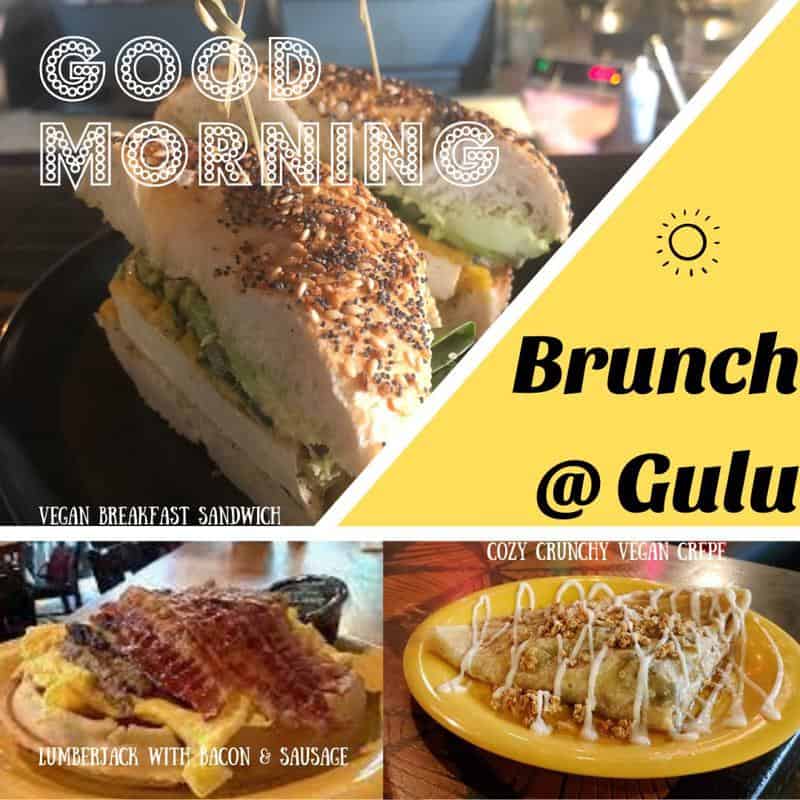 Location: 247 Essex St, Salem, MA 01970
Price: $$
Gulu-Gulu is known for the adorable little Boston Terrier mascot that plasters the walls and brings a new essence to the dining experience. He acts as a friendly invite for patrons to bring their furry friends along too!
Sister restaurant to Flying Saucer Pizza Company, you will find no lack of quality in their food. This is why they proudly stead themselves upon multiple awards, including being voted as Salem's #1 Choice for lunch in 2014.
Gulu-Gulu Cafe's menu comprises a variety of finger foods, generously portioned sandwiches, and breakfast plates. The ingredients are combined to form new and enthralling taste sensations that are simply addictive!
They're also known for their wide range of beers, which are heavily appraised in Reader's Choice awards across media.
Adriatic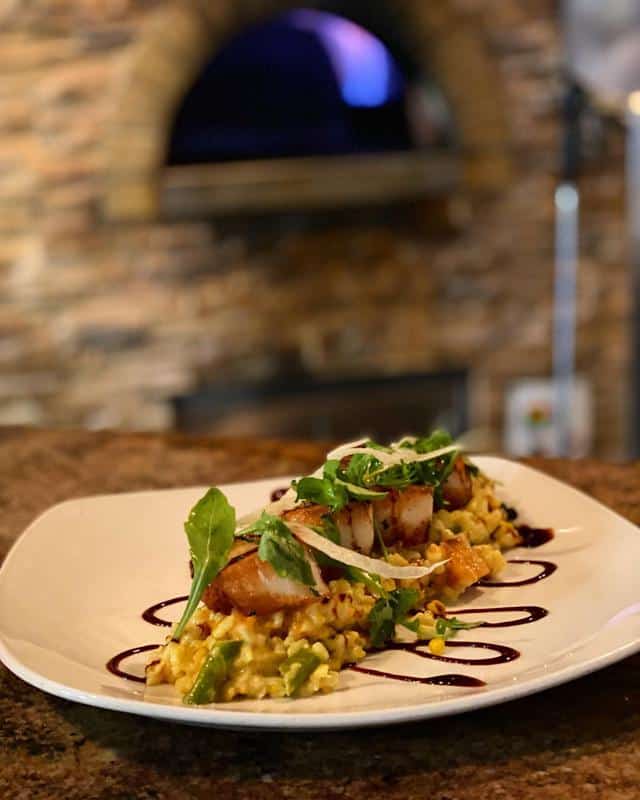 Location: 155 Washington St #1, Salem, MA 01970
Price: $$$
A beautifully situated, pan-European restaurant specializing in full Mediterranean flavors, Adriatic holds a steadfast place in the hearts of Salem locals. Offering high-quality dining at an affordable price, they have become a people's choice for their romantic atmosphere and intense attention to detail.
The indoor pizza oven keeps the interior toasty in cold winters when outdoor dining seems less appealing.
The menu is consistent with the most incredible Italian and Mediterranean dishes, using fresh, local ingredients to create flavor combinations that warm the very soul of the lucky patrons.
For example, they have perfected their Shrimp Risotto and made it so delectable it has quickly become a house favorite!
Turner's Seafood at Lyceum Hall
Location: 43 Church St, Salem, MA 01970
Price: $$
Turner's Seafood is well known around Massachusettes and carries the freshest local, New England-style cuisine. They have multiple branches across the coast, and their popularity exudes everywhere they go.
They thrive on a niche industry that locals simply adore and, while it seems impossible, have built a brand that features an extensive array of menu items, varying per season and region.
Salem boasts an authentic New England menu that features the best of freshly caught seafood and bundles it into various meals, unlike your usual fish and chips. The flavors are impactful and accentuate the proteins beautifully, adding a unique rendition to the sides that accompany them.
The delicious menu is about as American as it can get and truly takes your breath away. The venue is stunning and accommodates large parties easily in their indoor and outdoor areas.
Longboards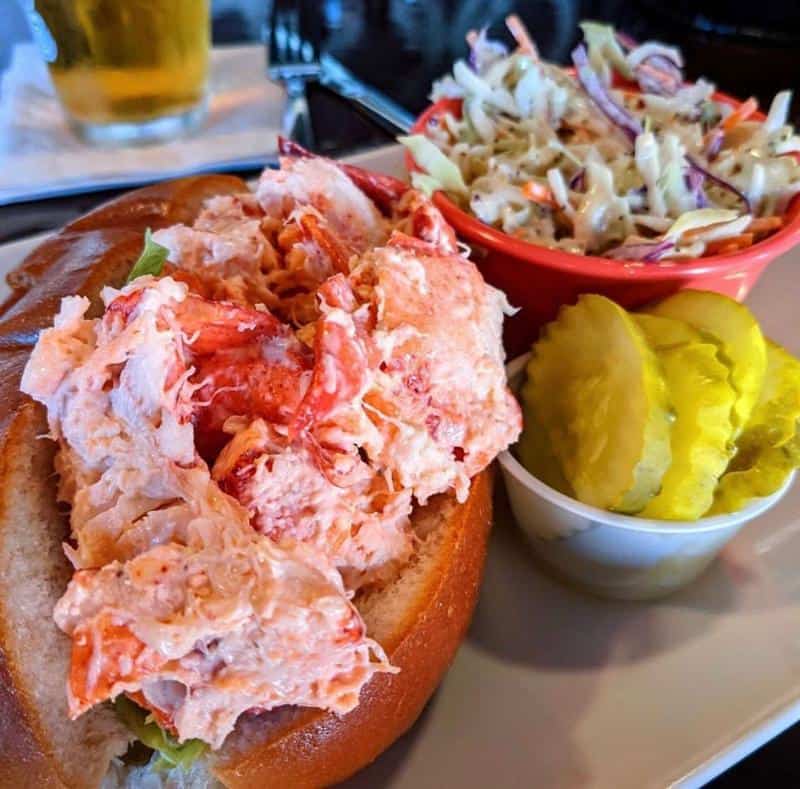 Location: 72 Wharf St, Salem, MA 01970
Price: $$
Longboards is where the West Coast meets the North Coast in a concept that only grew to fruition through the hard work and determination of two brothers. The ideally situated venue has a sprawling view of the wharf.
It offers patrons a unique casual dining experience with tons of fun and flavor. They thrive on a lively atmosphere and encourage everything to be a social affair, giving rise to a series of weekly events to get locals and tourists talking.
The name is derived from their famed menu items. Their artisanal pizza sits upon long wooden boards and is perfect for sharing. Alongside this, you can find a Lobster roll that they've perfected beyond imagination and other comfort foods in small and large portions. They've even dedicated a section of their menu to loaded tater tots! Who could ask for more?
Read More:
Restaurants in Salem MA:

FAQs

Salem presents a unique and interesting history and culture. They provide a new and exciting take on their history and have chosen to embrace it rather than change it. We're sure there are bound to be some questions with a myriad of local attractions, including their restaurants!
What food is Salem known for?
Like other coastal towns, Salem is renowned for its seafood, with the fresh-caught delicacies coming straight from the source to the table daily at most of the well-known dining establishments in town.
The shellfish is of the highest caliber and is why Lobster Rolls are found on the menu nearly everywhere! And Salem serves up some of the best that can be found on the North Coast.
Are restaurants in Salem seasonal?
Winters in Salem can be brutally cold and quiet. Still, Salem is by no means a sleepy shoreside city, and the thriving metropolis never stops, even when Jack Frost is nipping at its heels.
So while a lot of coastal restaurants tend to close for winter, Salem restaurants fight the cold and stay open year-round. The only thing that varies in the changing seasons is the menu. As most of their restaurants source their ingredients locally, they prefer to change with what's available.
What other attractions are there in Salem?
Aside from the restaurants and stores that dapple the busy streets, Salem's rich culture and history offer a plethora of interesting attractions. While a majority fall into the category of "Dark Tourism," meaning they focus more on the macabre history than anything else.
Witch Trials and the paranormal sit at the forefront of well-traveled tourism. Some restaurants offer unique takes on history, adding to the appeal of the culinary attractions too.
Conclusion
Salem, Massachusetts, has come a long way since its infamous Witch Trials, and what was once a city looked upon with scrutiny has grown into a thriving tourist destination as well as a welcoming and embracing community.
They have chosen to overcome and celebrate their origins, creating a culturally diverse and integrated society that builds upon their truly unique past to introduce some lively and interesting things to their shores.
Tourism is an eye-opening experience, perfect for lovers of the odd and macabre. Their restaurants have taken a different approach and instead have chosen to take inspiration from the community and diverse uniqueness hosted on their shores than the odd history alone.
You'll be pleasantly surprised to find a niche market of restaurants mingling alongside classic dining facilities, and the strange combination works! There's a lot to taste and experience, with the creative chefs adding a flair to their food that can only be found in Salem. The only thing they have in common is their welcoming atmosphere!