Lenox is nestled in Berkshire County, Western Massachusetts, and is an area filled with a charming beauty you can only find in small towns. It is a town that has a little something for everyone. From museums and theaters to parks and trails, there's a wide variety of activities to participate in.
Similarly, Lenox is home to a myriad of spectacular dining choices.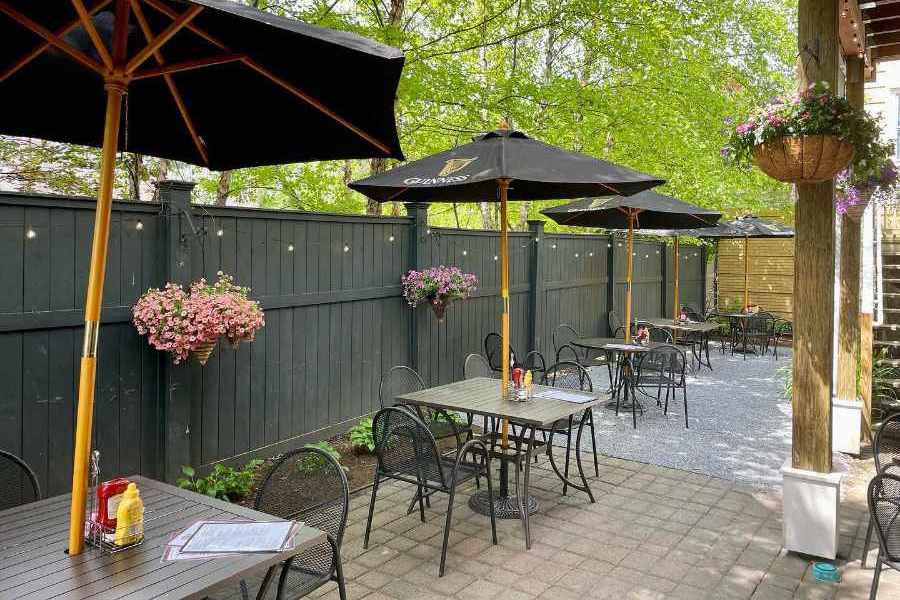 You can easily find an eatery to go on a romantic date with your partner, have a casual lunch with family, or enjoy a couple of drinks with friends.
Here, you will surely find a spot to satisfy your taste palate. You can savor exquisite salads, flavorful seafood plates, freshly baked goods, and more. Or, sample mouth-watering dishes like savory sandwiches, foreign delicacies, and juicy steaks.
Lenox offers you countless outstanding options ideal for every age, diet, and appetite. So, read through this list of the best restaurants in Lenox to prepare for an unforgettable culinary experience.
Best Restaurants in Lenox
The Olde Heritage Tavern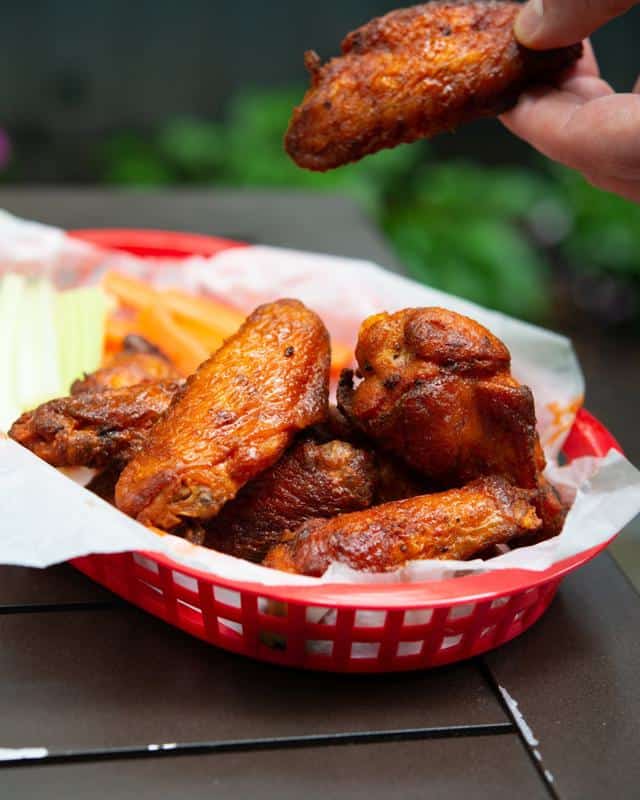 Address: 12 Housatonic St # 201, Lenox, MA 01240
Phone: +1 413 637 0884
Known For: American cuisine and other pub grub
The Olde Heritage Tavern is a well-known American restaurant and pub, serving comfort food since 2000. It is a favorite amongst locals because it offers a lively dining experience.
The pub's ambiance is vibrant and cheery since guests can enjoy their meals while watching their favorite team competing on the large flat-screen TVs. Furthermore, it has indoor and outdoor dining spaces, fast service, and an expansive menu of alcoholic beverages.
For a delicious yet simple meal, savor in the flavor-rich, hand-held favorite, Loaded Chicken Quesadilla with a side of tortilla chips. Otherwise, go for the Heritage Fish and Chips if you want to try a best-selling entree.
Haven Cafe & Bakery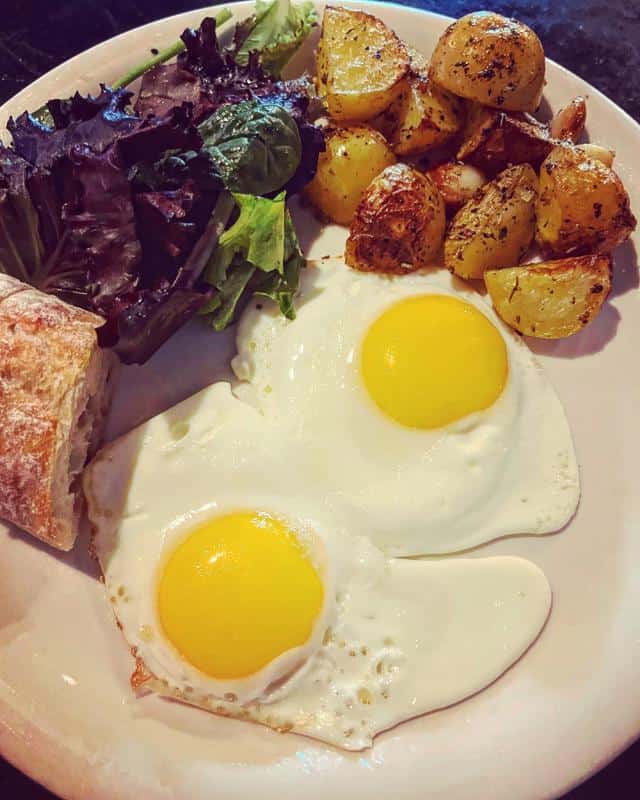 Address: 8 Franklin St, Lenox, MA 01240
Phone: +1 413 637 8948
Known For: exceptional breakfast and brunch options
Haven Cafe is an elevated American restaurant mainly known for its brunch and breakfast items. In other words, this is the best spot to start your day with a tasty meal in Lenox.
It offers indoor and outdoor dining areas, so you can choose where to sit depending on the weather, and then you can indulge in its sweet or savory breakfast options, freshly brewed coffee, and an assortment of baked pastries.
For a filling meal to prepare yourself for an exciting day of touring, go for the Haven Breakfast. It includes an egg, two pancakes or grilled polenta, and sausage links or bacon strips. For lunch, choose the Italian Grilled Cheese sandwich.
Frankie's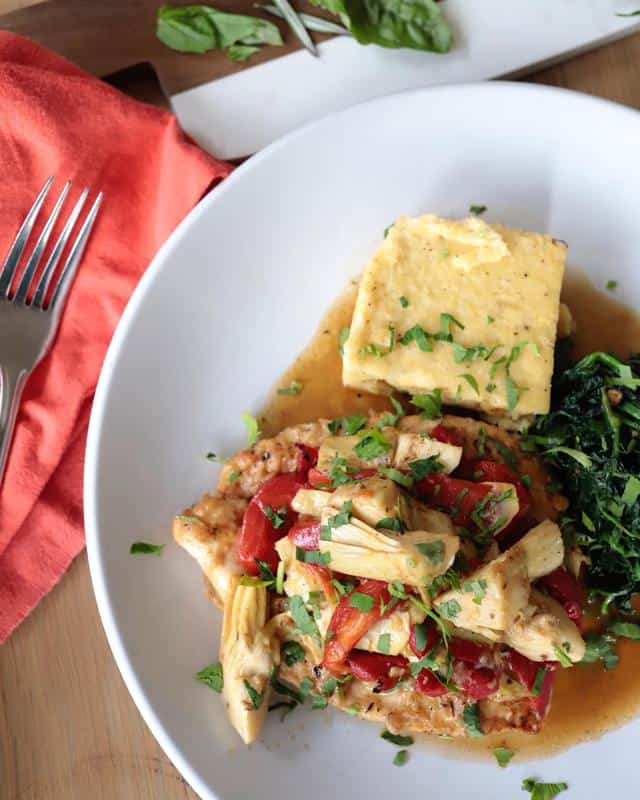 Address: 80 Main St, Lenox, MA 01240
Phone: +1 413 637 4455
Known For: delicious, creative Italian cuisine
Frankie's Ristorante is a popular local Italian restaurant set right in the heart of downtown Lenox. It is a fantastic choice for a romantic date or a dinner party.
Frankie's offers an extensive wine selection, creatively presented dishes, and an expansive menu of Italian-American dishes. But what makes this eatery even more terrific is its eagerness to accommodate everyone.
For instance, if you follow a plant-based diet, there are plenty of dishes you can indulge in, such as Veggie Lasagna. It consists of spinach dough, artichokes, eggplant, red peppers, mushrooms, zucchini, marinara, and a creamy almond-cashew bechamel sauce.
Alta Restaurant & Wine Bar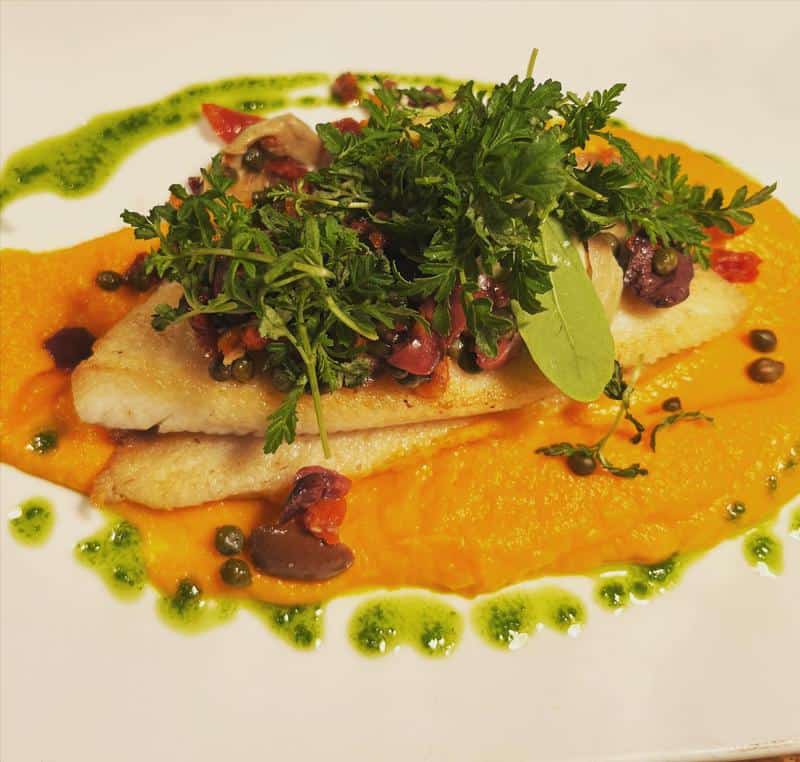 Address: 34 Church St, Lenox, MA 01240
Phone: +1 413 637 0003
Known For: fine dining experience
Alta is a fine dining restaurant serving delectable Mediterranean cuisine. It is the perfect spot for a romantic date with your significant other and to indulge in an unforgettable dinner.
The restaurant features a covered porch for outdoor dining, exceptional service, and an intimate ambiance. As for food, it has so much to offer you. It has an expansive selection of fine wine, fresh salads, entrees of varying meats, and more.
Start your meal with the Alta Salad for a healthy flair. It consists of mixed greens, maple dressing, herbed goat cheese, apples, and walnuts. Then, try a refined dish of Blue Cheese Crusted Beef Tenderloin. It comes with mushrooms, roasted fingerling potatoes, red wine demi, and grilled pears.
On A Roll Cafe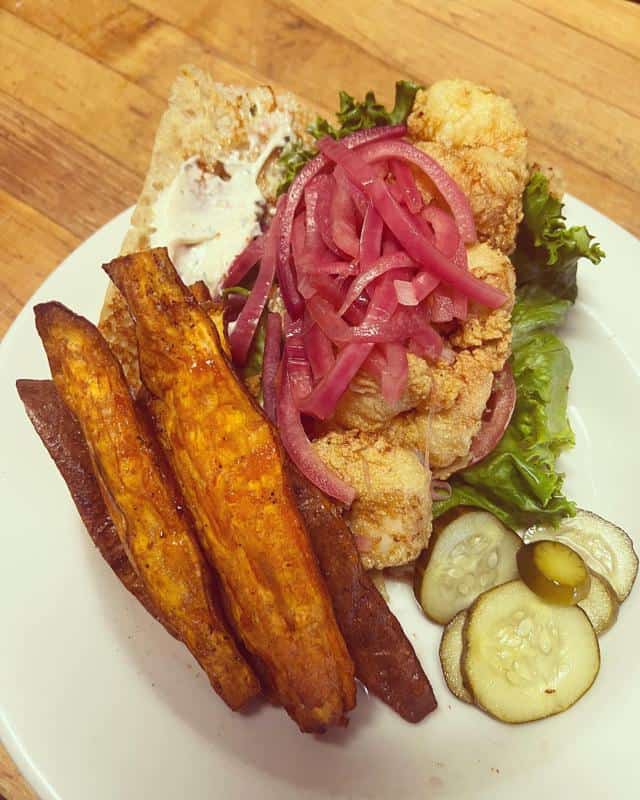 Address: 55 Pittsfield Rd, Lenox, MA 01240
Phone: +1 413 637 9544
Known For: classic American restaurant ambiance
On a Roll Cafe is an amazing local cafe, best known for its incredible breakfast, as well as its affordable prices and excellent service.
The cafe has a classic American diner atmosphere, with a multi-colored theme and retro decor hanging on the walls. It offers ample seating indoors, however, there's also an outdoor patio to dine at on a sunny day.
They have two different menus, one for breakfast and one for lunch. For breakfast, they offer burritos, pancakes, french toast, yogurt, and more. Furthermore, there are also tons of side-order options, like bacon, chicken apple sausage, and fruit.
Luau Hale Restaurant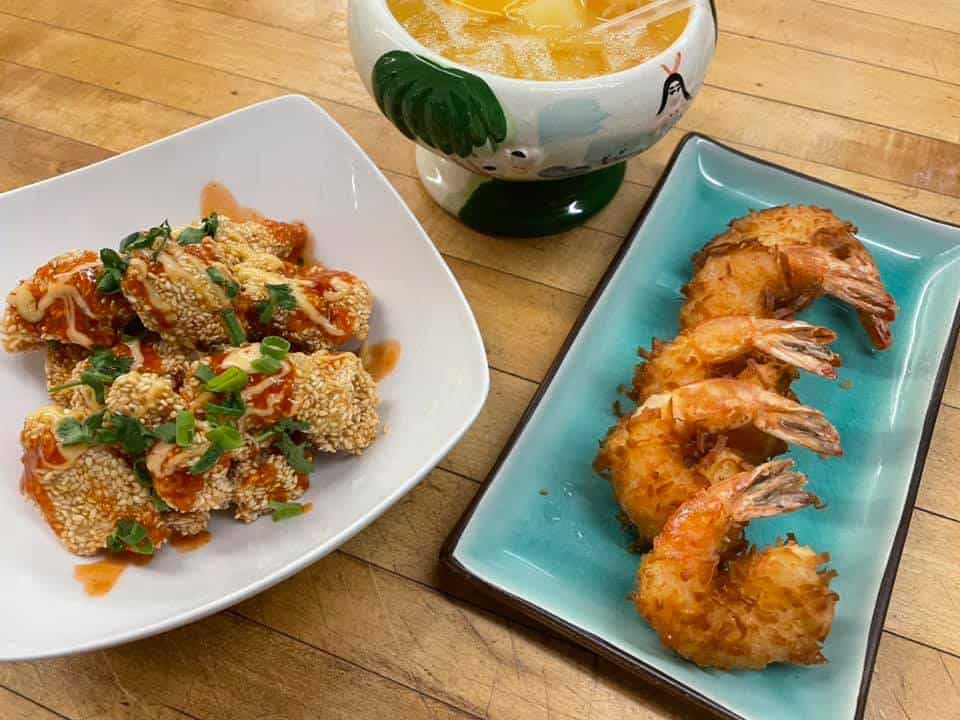 Address: 569 Pittsfield Rd, Lenox, MA 01240
Phone: +1 413 443 4745
Known For: Hawaiian themed interior
Luau Hale Restaurant offers Polynesian cuisine with a Chinese flair. It's located on Pittsfield Road and is mainly known for its delicious entrees, food quality, and generous portion sizes.
The inside of the restaurant is delightful, with fun Hawaiian decor. Plus, there are dark wood tables and bright red chairs, which help to set the scene.
Furthermore, with its interior, ambiance, and menu, you'll forget you're eating at a restaurant in western Massachusetts. The menu includes appetizers like pork egg rolls, sesame chicken, and larger entrees with lo mein, steak, seafood platters, and more.
Bistro Zinic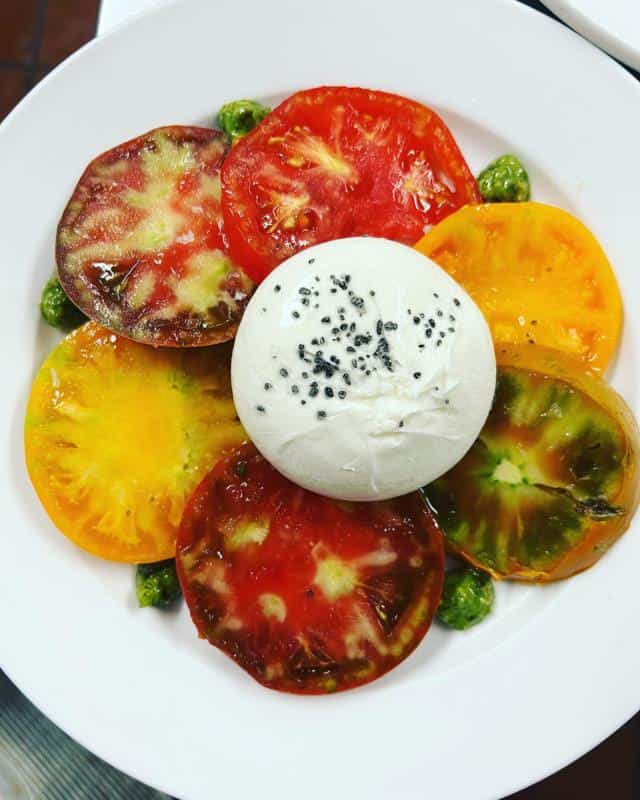 Address: 56 Church St, Lenox, MA 01240
Phone: +1 413 637 8800
Known For: creative French-style cuisine
Bistro Zinc is a downtown restaurant specializing in traditional French-style cuisine. Its modern ambiance and friendly environment make it the perfect spot to spend quality time with your family, friends, or partner.
This magnificent eatery boasts a vibrant bar, a chic dining area with stunning art installations, and exceptional service. Its menu consists of innovative takes on classic French meals.
Be sure to try their Zinc Burger. It consists of sharp cheddar, mushrooms, Pommes Frites, smoked bacon, and onion rings. Another superb option for meat lovers is the Steak Frites. It is a prime New York strip with herb butter and haricots verts.
Cafe Triskele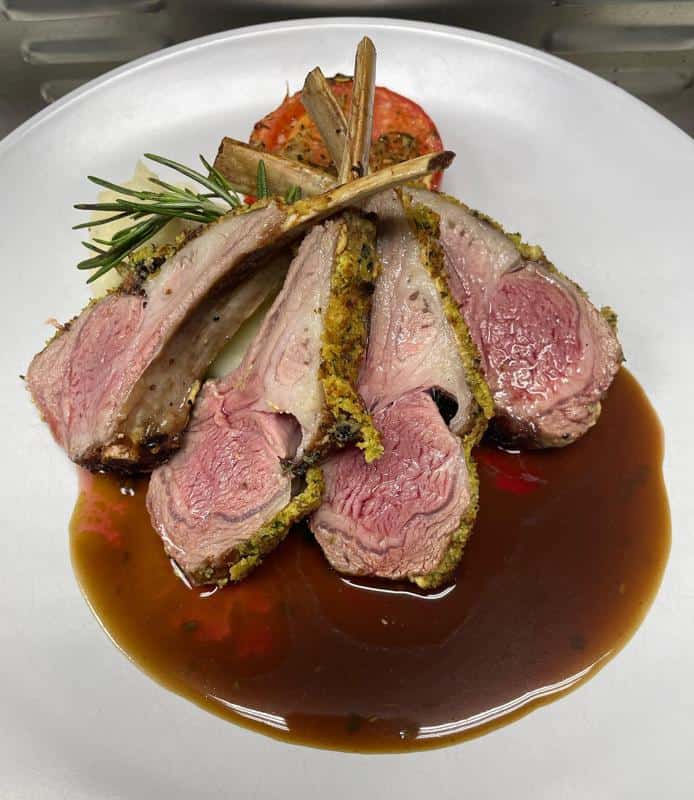 Address: 150 Main St, Lee, MA 01238
Phone: +1 413 243 6397
Known For: upscale French restaurant
Established in 2005, Cafe Triskele offers an upscale experience with traditional French cuisine. Frankly, this restaurant is the ultimate culinary experience. So, if you are looking for a high-end spot, this should be your destination.
This fabulous dining establishment boasts beautifully plated dishes, house cocktails, and fine wine. It also features a romantic and relaxing ambiance. For this reason, it is a popular choice for couples.
Order the Salad Maison to delight your taste buds with a tasty and healthy appetizer. It is a green leaf salad with hard-boiled eggs, balsamic vinaigrette, and bacon lardons. Then, for your entree, choose the Chicken Cordon Bleu. It comes with a brandy sauce, Berkshire ham, potato puree, and raclette cheese.
Firefly Gastropub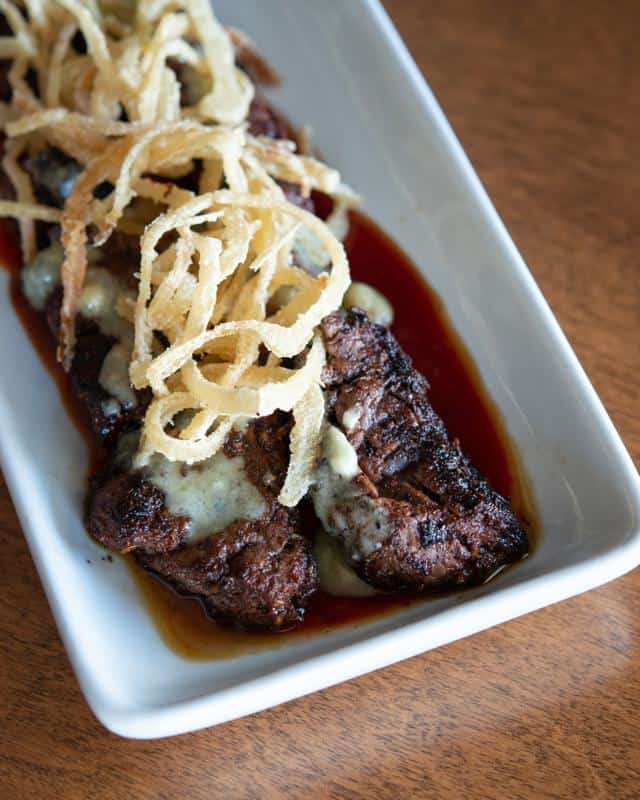 Address: 71 Church St, Lenox, MA 01240
Phone: +1 413 637 2700
Known For: creative American cuisine
Founded in 2003, Firefly Gastropub is an elevated restaurant serving New American fare. It has a relaxing ambiance perfect for catching up with family and friends or for a quiet dinner with colleagues.
Whether you want a relaxing dinner or enjoy a meal in a buzzing space, Firefly has it all. After all, it offers both a porch for an al-fresco dining experience and a bustling bar with stunning decorations and an intimate vibe.
Here, you can try various scrumptious dishes, like gourmet burgers, hand-cut steaks, and salad entrees. A must-try dish is the flavorful Grilled Elk Chop. It comes with an apple cider glaze, pickled red onions, apple hash, sweet potatoes, and more.
Electra's Cafe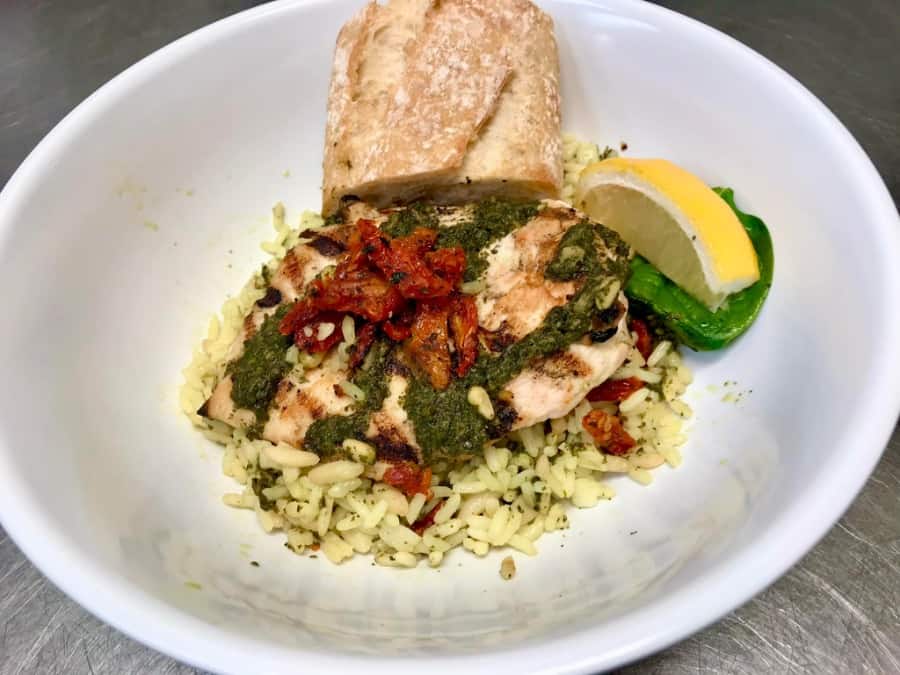 Address: 439 Pittsfield Rd, Lenox, MA 01240
Phone: +1 413 442 1000
Known For: delicious Greek cuisine
Electra's Cafe is a well-known local dining establishment serving Greek-inspired delicacies. If you are looking for something different, this is an ideal spot.
At Electra's, you can try all sorts of Greek specialties. Furthermore, it features a relaxed setting, Sunday brunch specials, minimalistic decor, and friendly service.
You can enjoy a quick and tasty meal by sampling the Panzanella Panini.
Or, you can enjoy a filling meal, like the Chicken Souvlaki Dinner. It is a marinated chicken served with vegetables, a warmed pita, rice pilaf, Tzatziki sauce, and a side salad.
Prime Italian Steakhouse & Bar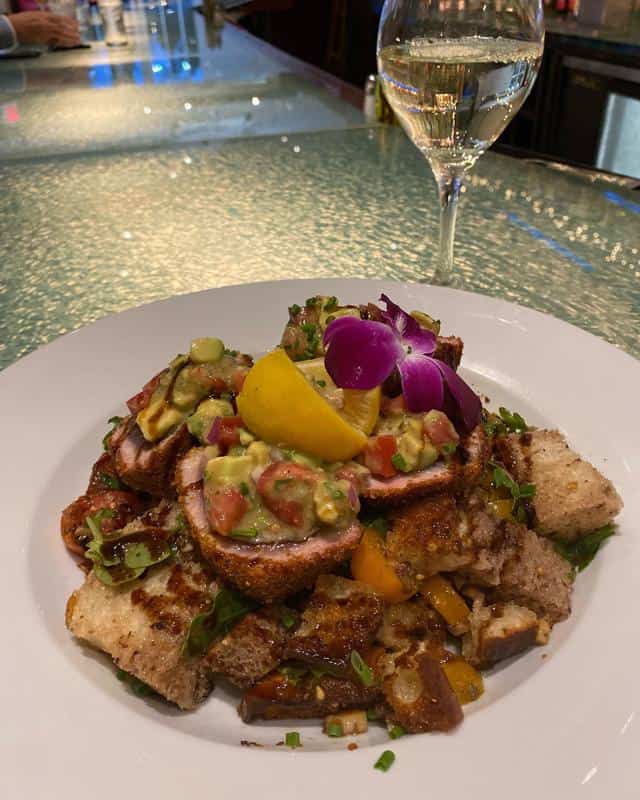 Address: 15 Franklin St, Lenox, MA 01240
Phone: +1 413 637 2998
Known For: flavorful, juicy and tender steaks
Since its opening in 1988, Prime Italian Steakhouse has become a highly acclaimed eatery. It is located near various shops and hotels, making it the perfect upscale dining option while holidaying.
At this outstanding steakhouse, you can enjoy premium-quality steaks partnered with a glass of wine. It boasts stylishly plated dishes, a full-service bar, and a wide menu of homestyle Italian favorites.
Be sure to try an Italian-style entree by ordering the Prime Ravioli. It consists of mushrooms, garlic, roasted red peppers, shaved Parmigiano, peas, basil, and olive oil. Otherwise, go for a mouth-watering steak for dinner by sampling the Rib-eye.
Brava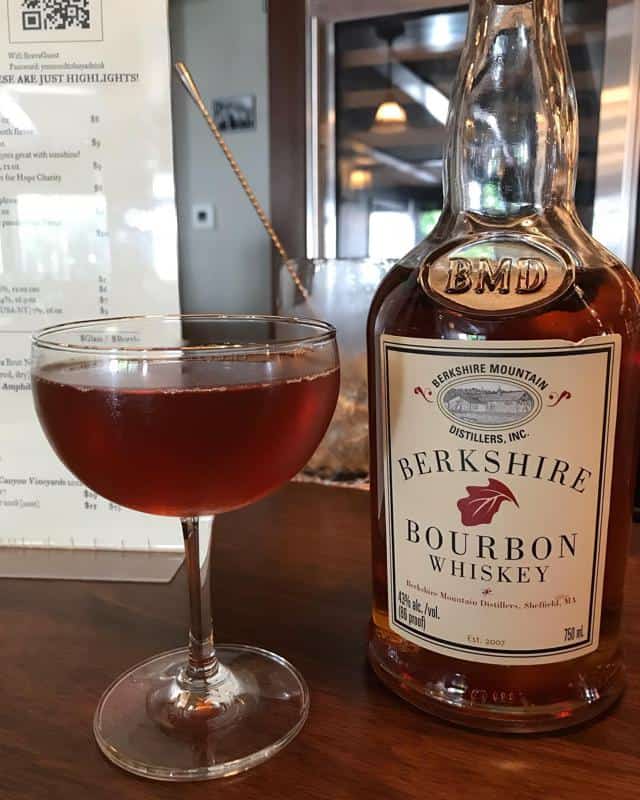 Address: 65 Church St, Lenox, MA 01240
Phone: +1 413 637 9171
Known For: tapas-style menu
Located along Church Street, Brava has been a wine bar and restaurant, serving delicious food since 2012. It is a laid-back eatery offering a relaxing dining experience to locals and visitors.
In fact, it is the perfect place to sit back and relax while sipping fine wine and snacking on delicious treats. Its menu features customizable charcuterie plates, handmade pizzas, and flavorful tapas.
A popular dish is the Arugula Salad. It consists of dried apricots, manchego cheese, almonds, and dijon sherry vinaigrette. Or, for the Handmade Pizza. It has a house-made tomato sauce base topped with Italian sausages, wild mushrooms, mozzarella, and caramelized onions.
Patisserie Lenox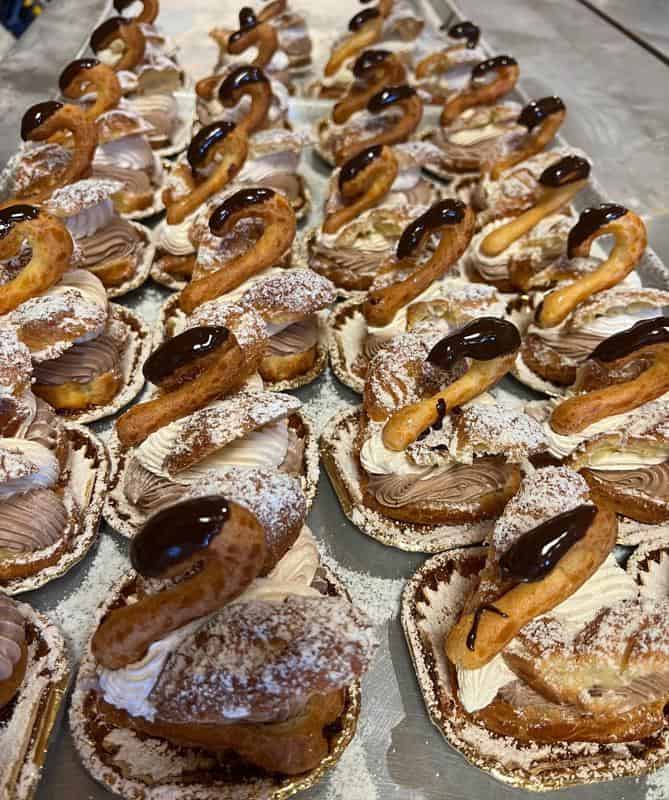 Address: 30 Church St, Lenox, MA 01240
Phone: +1 413 881 4081
Known For: French-style pastries and brunch items
Patisserie Lenox is an authentic French pastry shop offering freshly baked French pastries. It's a great option for a quick breakfast, brunch, or an afternoon snack.
The bakery serves various creations daily, such as fruit tarts, mousse cakes, handmade macarons, different types of bread, and lots more.
It also offers yummy brunch options prepared from organic ingredients and various coffee blends.
The Brioche Sandwich is a must-try if you want to enjoy a savory dish for lunch. It is a toasted brioche roll filled with turkey, lettuce, mustard, cheddar, and mayo. If you are looking for something classic yet delicious, order Macarons.
Read More:
Final Thoughts
At Lenox, you can find various cuisines to satisfy everyone's taste palate and cravings after a day of exploring the city.
Diners range from fine dining restaurants to unique local bistros of traditional American dishes and alternative or international cuisines. Furthermore, you can find some of the best local cafes and bakeries offering tasty snacks and delicious blends of coffee.