Baltimore is the largest city in Maryland and a genuine East Coast gem. It is a vibrant city packed with fun things to do and exciting places to see.
Baltimore also has a rich gastronomic scene and is famous for the best crab pies in the country. In this article, we've covered the 15 best places to eat pizza in Baltimore. Enjoy!
Best Pizza in Baltimore
1. Angeli's Pizzeria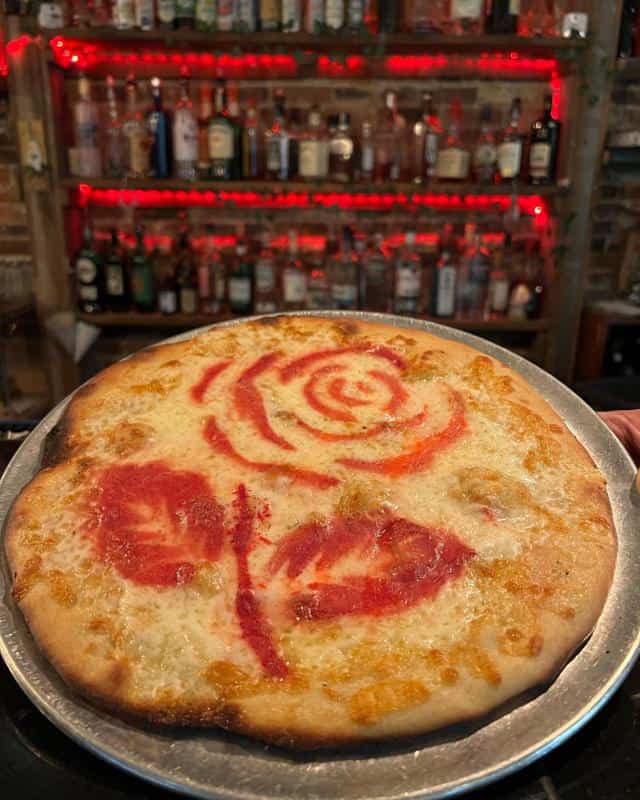 Location: 413 S High St, Baltimore, MD 21202
In the heart of Little Italy, Angeli's Pizza is a favorite place for many Baltimore residents and visitors. It is a family business run by two siblings passionate about delicious food and drinks. Since the opening, Angeli's team has grown, and this small venue now serves many guests and is usually busy.
Angeli's Pizzeria serves exquisite hand-tossed pizza. Hand tossing makes the dough light and tasty. Come and see for yourself! You can order a whole pizza or a slice if you're on the go or not too hungry. They also make excellent house-made sangria. It usually goes for a great price during a happy hour.
2. Barfly's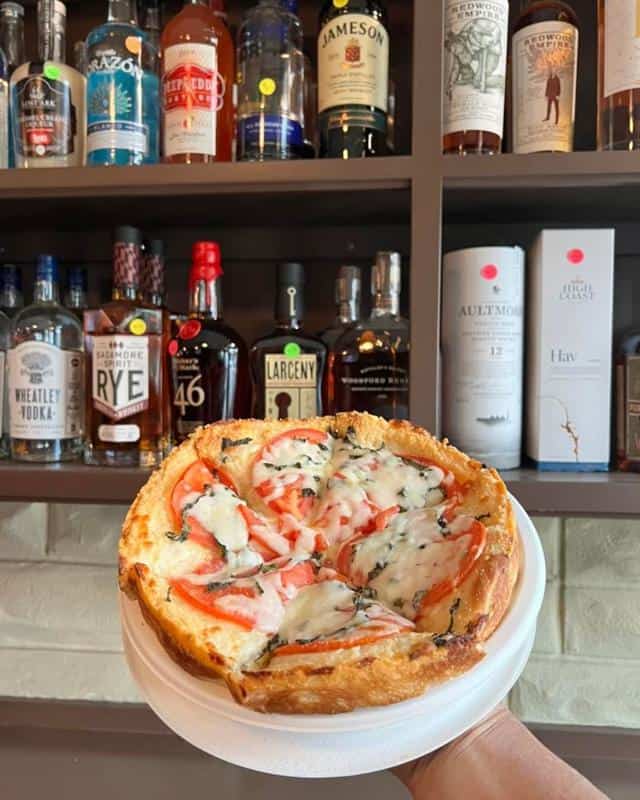 Location: 620 E Fort Ave, Baltimore, MD 21230
Barfly's in Baltimore is an award-winning bar. Here you'll enjoy a laid-back atmosphere, high-quality drinks, and fantastic pizza. It is a bar with an impressive collection of more than 200 whiskeys, as well as bourbons and scotches. They even serve high-end bourbon such as Pappy Van Winkle, a "must try" for many whiskey fans. If you prefer lighter drinks, they have a great selection of beers.
What makes Barfly's even better is that they serve one of the best pizzas in town. Their pizza has a light and crispy crust with a great choice of delicious pizza toppings. At Barfly's, they offer homemade salad dressings and sauces, attracting many foodies.
Whether you choose their deep-dish pizza or anything else on the menu, you'll know it's not your regular bar food. It's so much better. There are also darts, board games, and TVs to make your visit truly relaxing.
3. Arthouse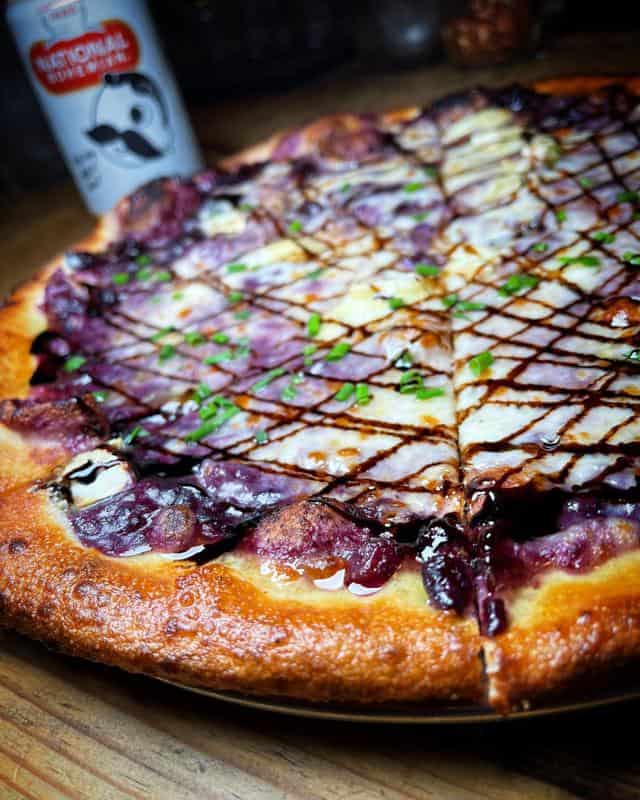 Location: 1115 W 36th St, Baltimore, MD 21211
Located in the Hampden neighborhood, Arthouse is a gem of Baltimore. It is a creative combination of an art gallery, a pizza restaurant, and a bar. While enjoying mouthwatering pizza and drinks, check out the art on the walls. All art pieces are for sale so you can bring a Baltimore souvenir home.
The restaurant's famous for its unique pizza flavors, such as spicy blueberry and brie, pumpkin pizza, or pizza with pickles. Such quirky combinations are amusing to try. To complete your meal, make sure to check out their drinks menu. There are daily happy hours for beers, wines, cocktails, and tasty root beer. This place offers casual seating and fun activities like pool or darts.
4. Johnny Rad's Pizzeria Tavern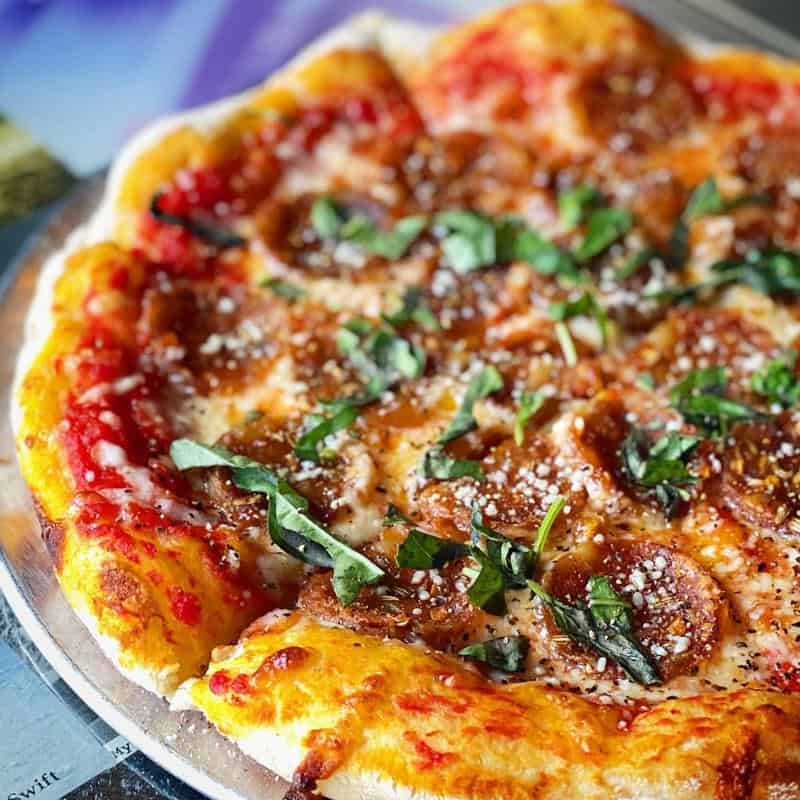 Location: 2108 Eastern Ave, Baltimore, MD 21231
Johnny Rad's Pizzeria Tavern is a paradise for those who love old-fashioned pizza and a classy diner ambiance. Although the place is a bar that serves bar-style food, the pizza is addictive. Here you'll find unusual drinks like jalapeño margaritas and arcade games to add a bit of fun to your night out.
If you are a vegetarian or vegan, Johnny Rad's should be on your Baltimore bucket list. Together with regular pizzas, the venue offers many vegan options like sandwiches, steak, and desserts. It's possible thanks to a unique vegan cheese they're using. Try the Fried Edamame, Templeton Pizza, or Rainbow Bites.
5. Zella's Pizzeria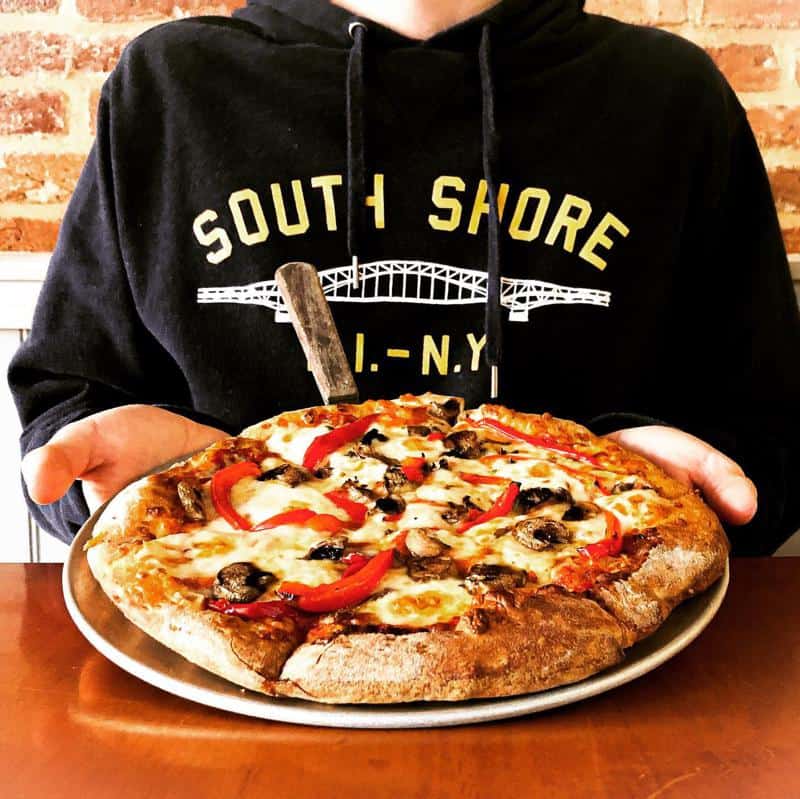 Location: 1145 Hollins St, Baltimore, MD 21223
Zella's Pizzeria, named after the grandmother of one of the owners, is a pizza joint and an art gallery combined. Located in the area of the Hollins Market, it's a cherished spot in the city. Along with gourmet pizzas, the menu includes calzones (half pizzas), salads, and tender hummus.
At Zella's Pizzeria, you'll enjoy pleasant seating and a cozy atmosphere of a local spot. Since the venue is also a gallery and is not far from the Poe Museum, you can come across a special event to honor Edgar Allan Poe. On such nights they serve a special beer. But, it's worth a visit on any day or night.
6. Isabella's Pizza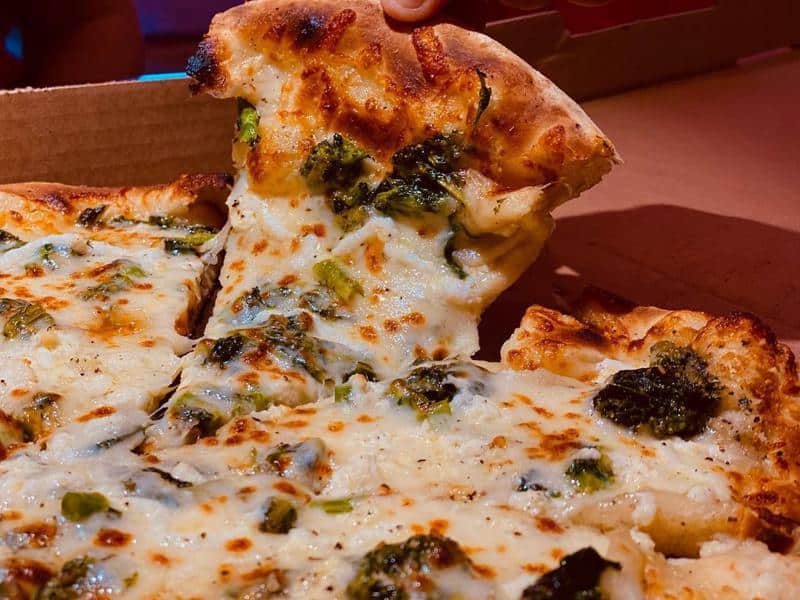 Location: 221 S High St, Baltimore, MD 21202
Isabella's Pizza opened in 2006 and has been a popular family-run pizza place ever since. The site is relatively small, with only a few tables inside. Most local fans choose this restaurant as a favorite takeout for pizza and Italian sub sandwiches.
The chefs make the pizza in brick ovens and use only homemade cheese and bread for the sandwiches. That's why a local magazine has recognized Isabella's as one of the best pizza spots in Baltimore. Make sure to try the Scooch Sub or the King Richard pizza, the one with the meatballs.
7. Matthew's Pizza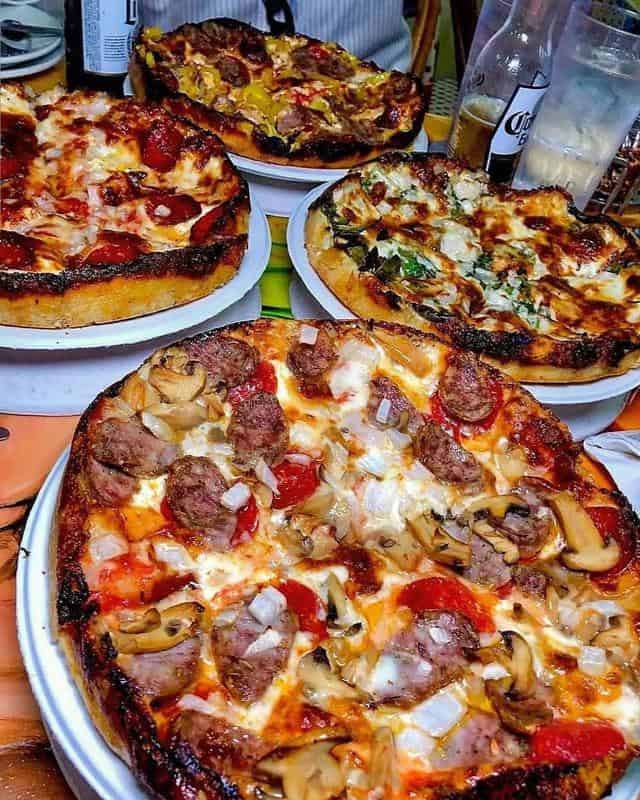 Location: 3131 Eastern Ave, Baltimore, MD 21224
Matthew's Pizza, located in Highlandtown, is an "oldie but goldie" of Baltimore. Opened in 1943, this pizza place has become a beloved venue for many locals and out-of-towners. Matthew's is most known for the crab pizza pie, a restaurant's invention and a signature Baltimore dish. This pizza includes crab meat, mozzarella cheese, caramelized onions and the Old Bay seasoning.
With many awards displayed on the wall, framed newspaper clippings, and a vintage soda machine, the place has an old-school design. You can also feel the old-school vibe if you order the food to go, as they wrap it in a paper instead of a box. There you'll enjoy some Greek-style pizza, recommended by hundreds of satisfied local customers.
8. Pub Dog Pizza & Drafthouse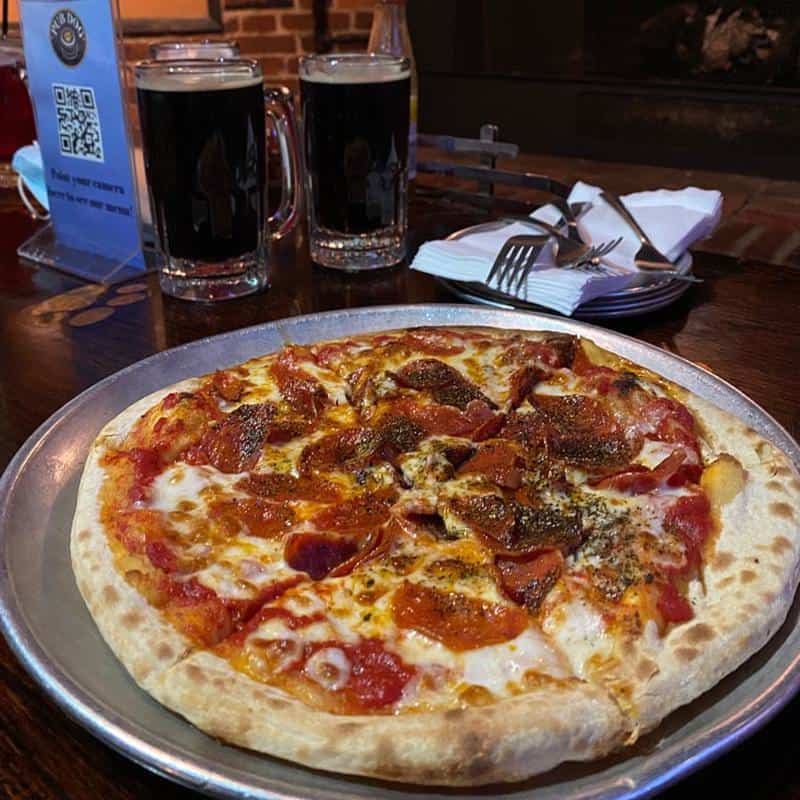 Location: 20 E Cross St, Baltimore, MD 21230
Located in Historic Federal Hill, Pub Dog Pizza & Drafthouse is one of the most popular hangout spots in Baltimore. This restaurant/bar serves gourmet pizza and amazing beers until 2:00 AM. What's not to love here?
Their pizza is beyond your dreams. When visiting, choose one of the signatures like the Cajun Dog, the Cheese Dog, the Atomic Dog, or the Wing Dog. All pizzas are personal-sized. The pub has a brewery in Westminster. So, here you can enjoy a vast beer selection featuring Dog Deal fruit-flavored beers. As you can judge by the name, this pub is dog-friendly so bring your furry friend along.
9. Hersh's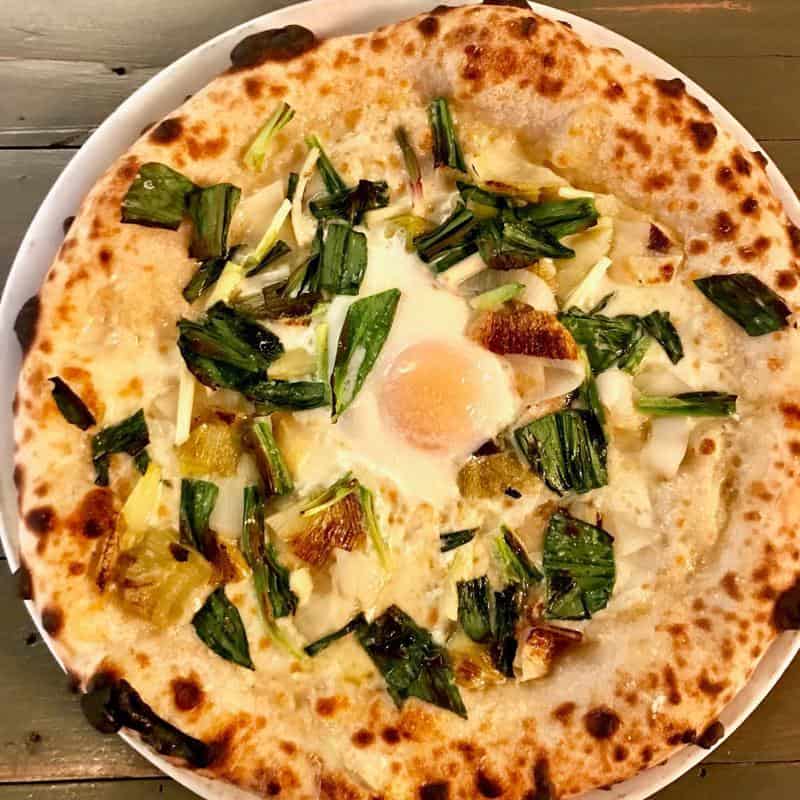 Location: 1843-45 Light St, Baltimore, MD 21230
Hersh's is a creation of a talented Chef Josh Hershovitz. This restaurant is on the list of high-end establishments in Baltimore. With authentic Neapolitan-style pizzas and small Italian plates, the venue will win over your taste buds. The restaurant has a minimalistic interior. The bar serves craft beers and vintage cocktails.
The pizza at Hersh's is a must, but there are many other luscious options. Start your meal with an octopus or a meatball appetizer, and continue with homemade ravioli and healthy asparagus fries. Complete your experience with homemade Italian ice cream.
10. Verde Pizza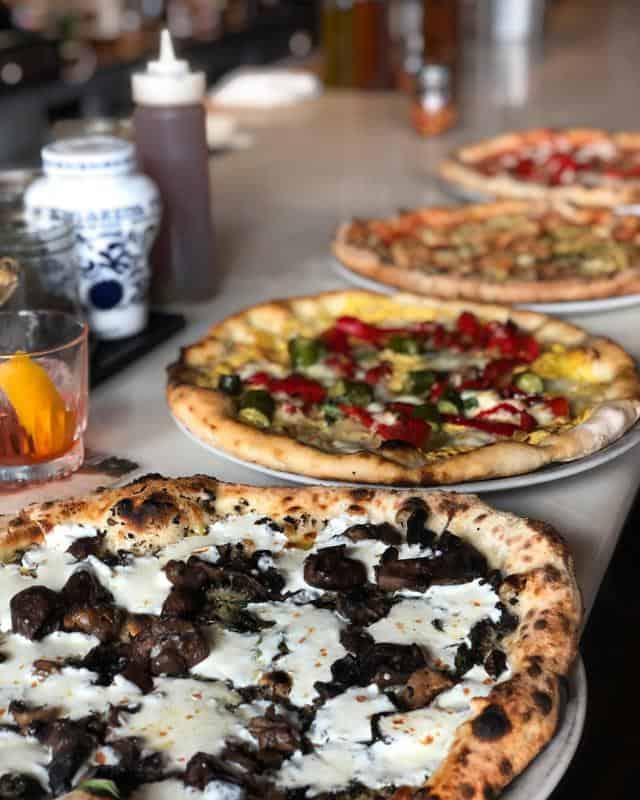 Location: 641 S Montford Ave, Baltimore, MD 21224
Verde Pizza is a place that will make you feel like you're in Italy. Here you'll find exquisite Neapolitan-style pizza made in wood-fired ovens. Their pizza with a delicious crunchy crust and a light smoky flavor will please any pizza lover. They also have a wide selection of Italian wines and beers to pair with your meal.
One thing you can't miss is the signature burrata appetizer, recommended by many guests. You can also try unique pizza flavors such as pistachio pesto pizza. The place is kid-friendly and offers lots of gluten or dairy-free options.
11. Joe Squared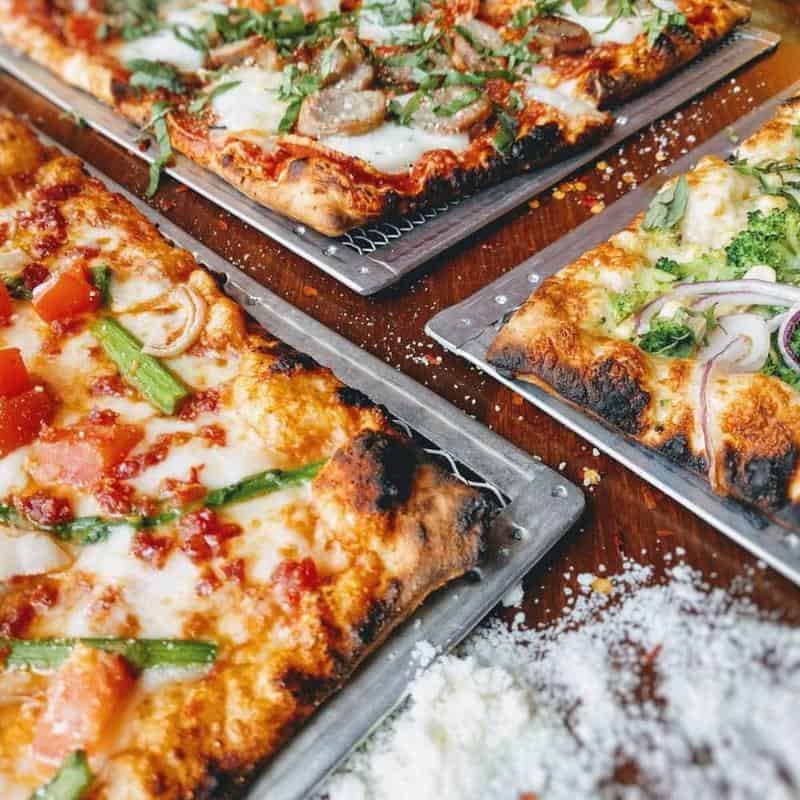 Location: 33 W North Ave, Baltimore, MD 21201
Joe Squared is a restaurant and a bar with recognized pizza and a truly inviting atmosphere. The "Joe" part of the place's name comes from the founder Joseph Edwardsen. The "squared" part comes from the shape of their pizzas, which is also exciting and unique. But the venue is most famous for its thin-crust sourdough, recognized as one of the best in America.
Along with mouthwatering pizza, here you can also find 25 risotto varieties. All are from fresh and delicious ingredients. To make your experience even better, enjoy the draft beer selection and an extensive cocktail list. Thanks to Joe Squared's location, many entertainment options are nearby.
12. Birroteca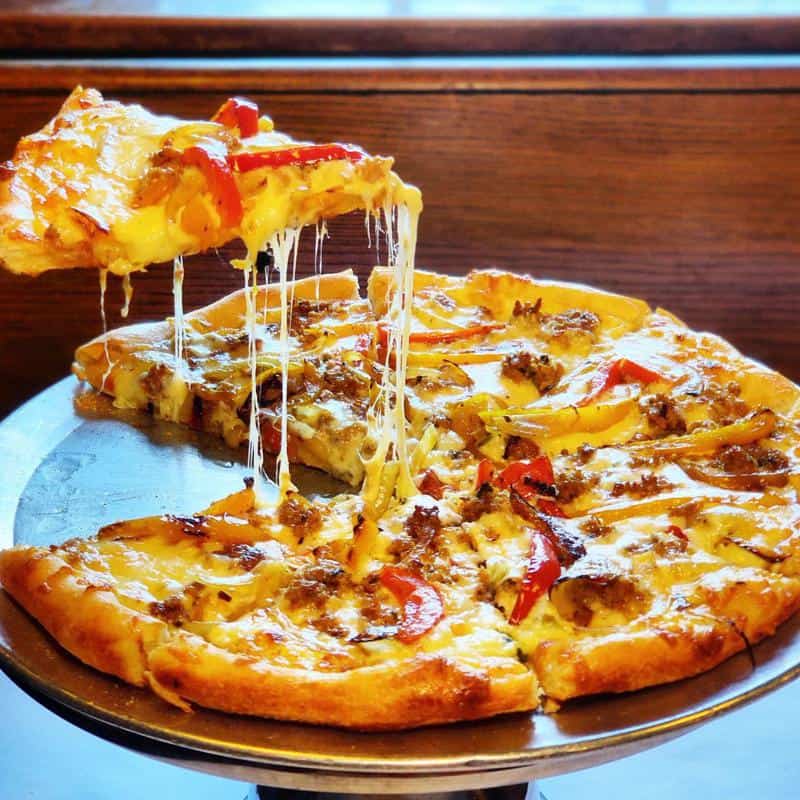 Location: 1520 Clipper Rd, Baltimore, MD 21211
If you are looking for modern rustic Italian cuisine, Birroteca is a perfect choice. Located in a restored millhouse, this restaurant features inside and outside seating and a lively bar with an impressive list of beverages on offer. Birroteca's team cooks from the freshest ingredients from local farmers and seafood vendors.
Pizza enthusiasts will appreciate the delicious thin-crust pizzas and unique pasta sauces like the Wild Boar Bolognese. Here you'll see the finest collection of salumi, cheeses, and crudos that taste authentic Italian. Don't forget to leave space for fantastic desserts like tiramisu, panna cotta, or Italian Kit-Kat. For drinks, there are 24 craft beers on tap, a selection of Italian wines, and cocktails created with house-made mixes.
13. Homeslyce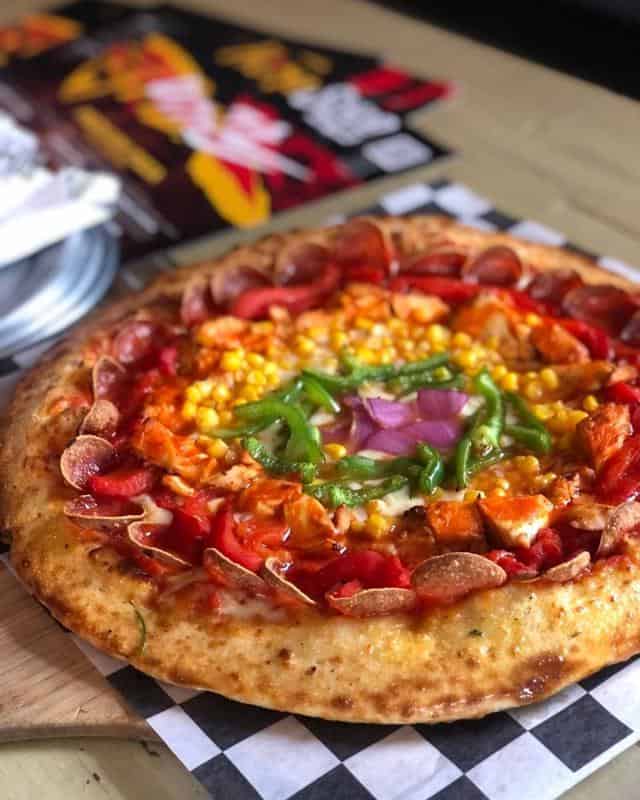 Location: 336 N Charles St, Baltimore, MD 21201
Homeslyce is one of the most recommended and most visited pizza places in Baltimore. What started as a small local business now has three locations throughout the city. Lots of people keep returning because of the generously-sized and high-quality pizza toppings.
In Homeslyce you'll find American classics like Buffalo Chicken Pizza or wings. There are also classic Italian food choices. If you want to try several options or split your pizza, you can get two different flavors on one pizza 10 inches or larger. They also serve incredible local beers with a self-service draft wall with 16 beers on tap.
14. Iggies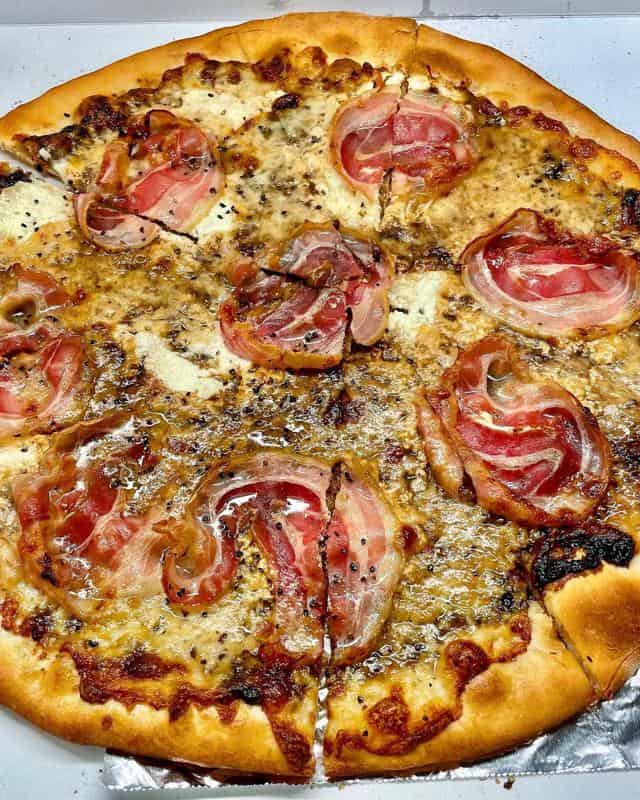 Location: 818 N Calvert St #1, Baltimore, MD 21202
Iggies is a little pizza shop unique in many different ways. They make Napoli-style pizza using the best ingredients. They import San Marzano tomatoes, Italian flour, or fresh yeast. They also make in-house mozzarella and ricotta cheeses, and even gelato! You can watch it all in the open kitchen area of the restaurant.
The pizzas and calzones here might seem a bit pricey, but the taste is worth every penny. The high-quality ingredients make the food exceptional. You can also bring your own drinks, like beer or wine, and the restaurant won't charge you a corkage fee.
15. Joe Benny's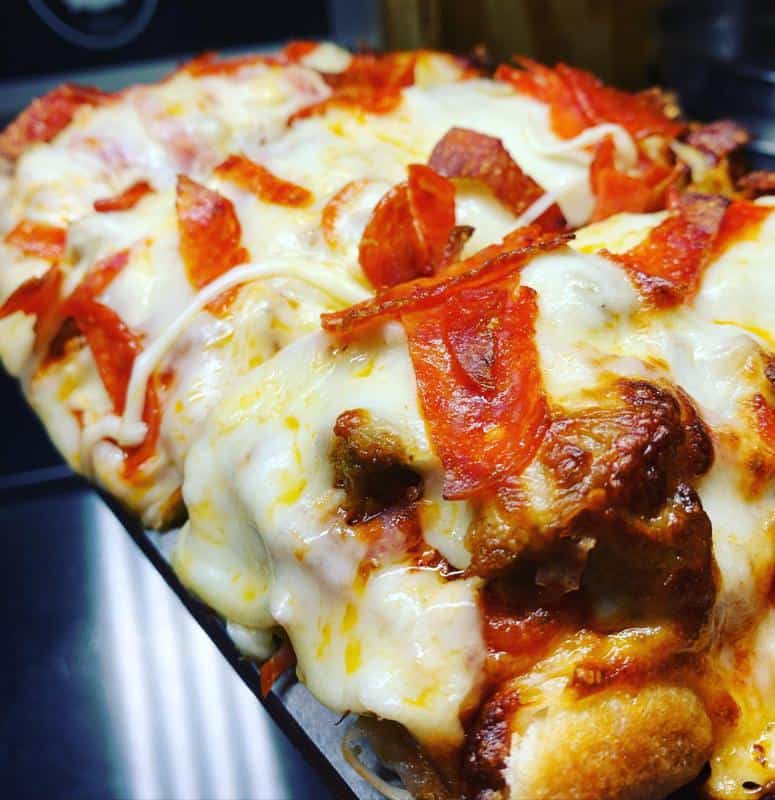 Location: 313 S High St, Baltimore, MD 21202
Joe Benny's is another absolute gem of the Little Italy neighborhood in Baltimore. The place is very popular and since they don't do reservations, you'll have to wait a bit to get in. But, trust us, when you try their food, you won't think of anything else.
They are best known for their Sicilian-style pizza and the meatball appetizer called "Best Balls on the Block". Both options are to die for, and the pizza has a delicious focaccia-bread crust. Joe Benny's was the first authentic Focacceria in Baltimore.
The restaurant's owner is often on the spot and ready to have a friendly chat with the customers. Inside the restaurant there's a small store with homemade pastas and sauces for sale.
Read More:
Conclusion
Now you know that when you are in Baltimore and craving pizza, these are the best places to visit. Indulge in delicious pizzas, small plates, appetizers, and drinks. Leave space for a fantastic dessert, and then head to the city for more adventures.