Rockport is far from your average sleepy coastal town. Instead, this is a town rich in history and character and a place that you can soon grow to love once you have a taste for it.
The ever-growing and bustling Seaport District is at the heart of Rockport and shares historical sites along with an epicenter of activity in the form of restaurants, bars, and stores.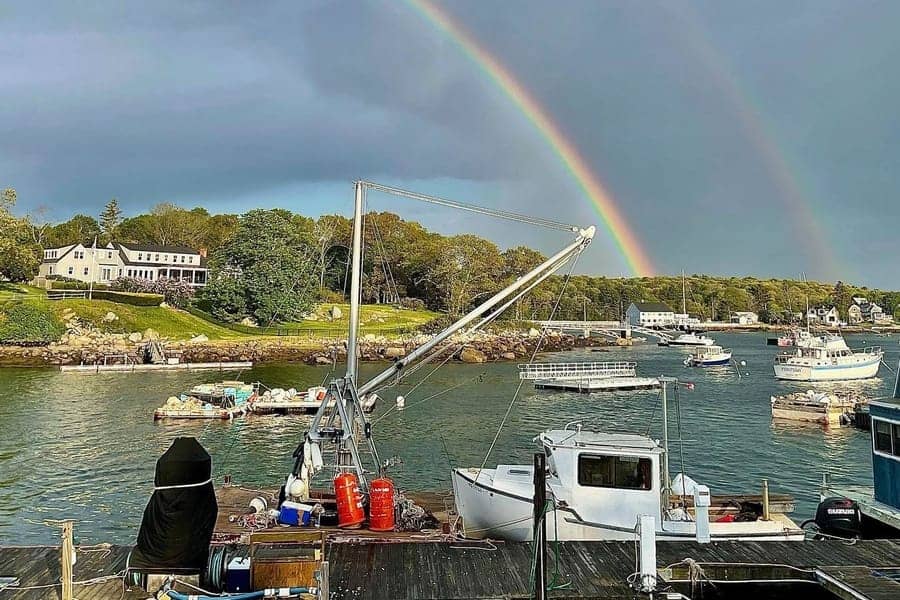 The rich cultural history of Rockport has been a drawing point for tourists. Still, it has embedded its roots into the very fiber of the community. The restaurants around Rockport embody a sense of pride and truly encompass what this coastal town is about. They are a myriad of new and exciting meets old-style cuisine giving patrons something magnificent to dine on and an experience beyond the usual!
So set your anchors and dive into some of the best restaurants Rockport has to offer.
Best Restaurants in Rockport, MA
My Place by the Sea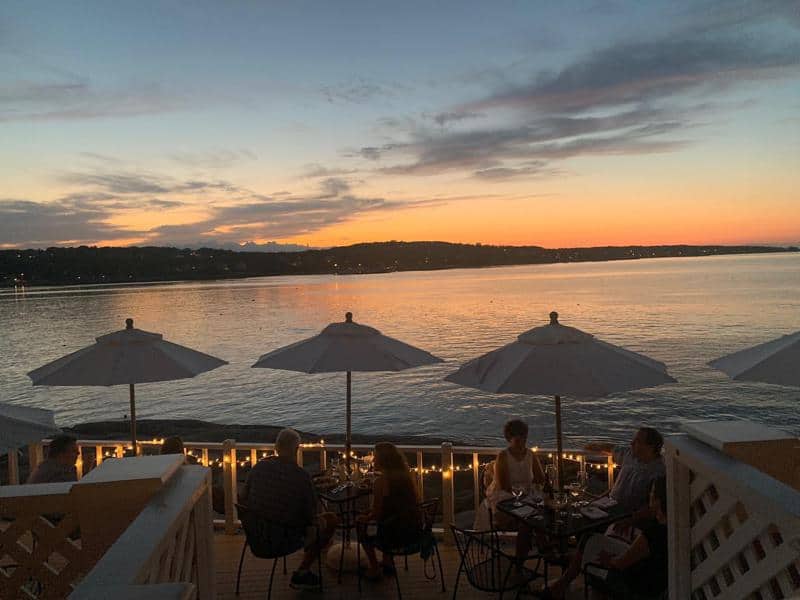 Location: 68 Bearskin Neck, Rockport, MA 01966
Price: $$$$
When My Place by the Sea was built, it was created to fully embrace the picturesque scenery Rockport has to offer. The venue perfectly suits its surroundings and truly becomes one's own escape to a seaside refuge. Rumor has it that a hopeless romantic pop star, Sam Smith, dotes on it as his favorite restaurant. From the piling appraisal in multiple magazines, it's hard to disagree.
Chef Kathy Milbury partnered with the restaurant owner, Barbara Stavropoulos, over two decades ago. The thriving partnership has allowed hungry diners to feast upon divinely decadent dishes. There's a fusion of New England styles, mainly focusing on freshly caught and locally sourced seafood.
Chef Milbury is a wizard in the kitchen and combines flavor profiles from different cuisines to accentuate the taste and have diners begging for seconds. It perfectly embodies New American style dining, with added class and romance.
Feather & Wedge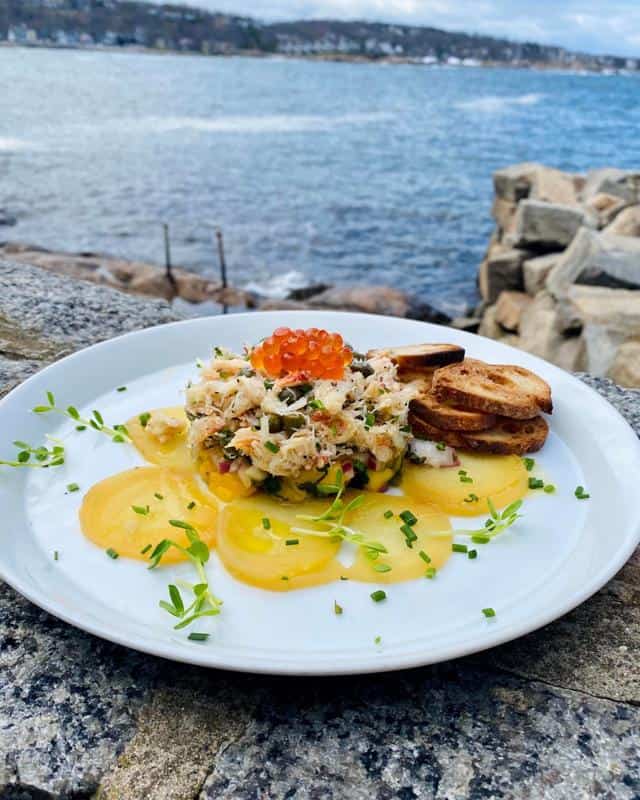 Location: 5 Main St, Rockport, MA 01966
Price: $$
Feather & Wedge takes town pride to a new level. They embody the town's history by celebrating it and acknowledging precisely what it took to create the beautiful Rockport as it is today. Opened in 2016, it is a reasonably fresh face to the Rockport scene but is by no means humbled by the fact.
The chef, Frederico Chun, expertly imagined a dining experience that takes inspiration from across the globe and collaborates exquisitely with the intense natural flavors of locally sourced produce. This amalgamation of flavors incorporates freshly caught seafood from the shores that line Rockport alongside delectable, succulent steaks for entrees.
The expertly crafted meals sound as appetizing as they look, with a picture-perfect plate set in front of diners every time. There is ample seating to accommodate the bustle of a dinner rush, and the eager staff will provide incredible service.
Red Skiff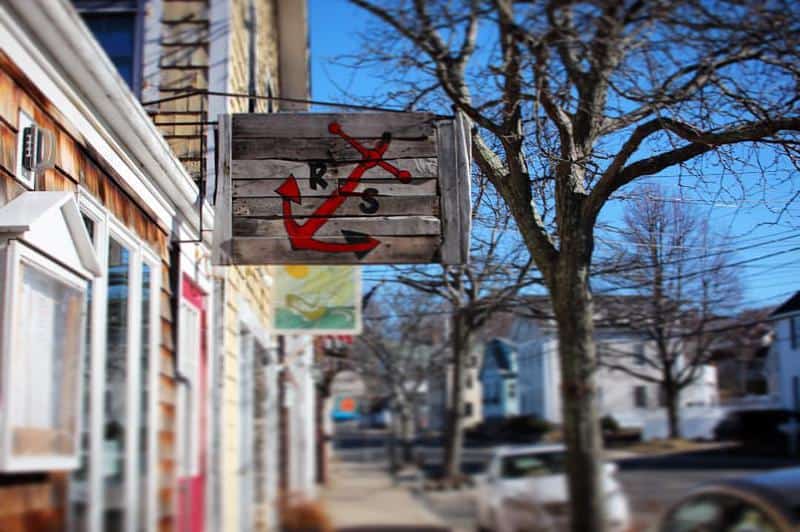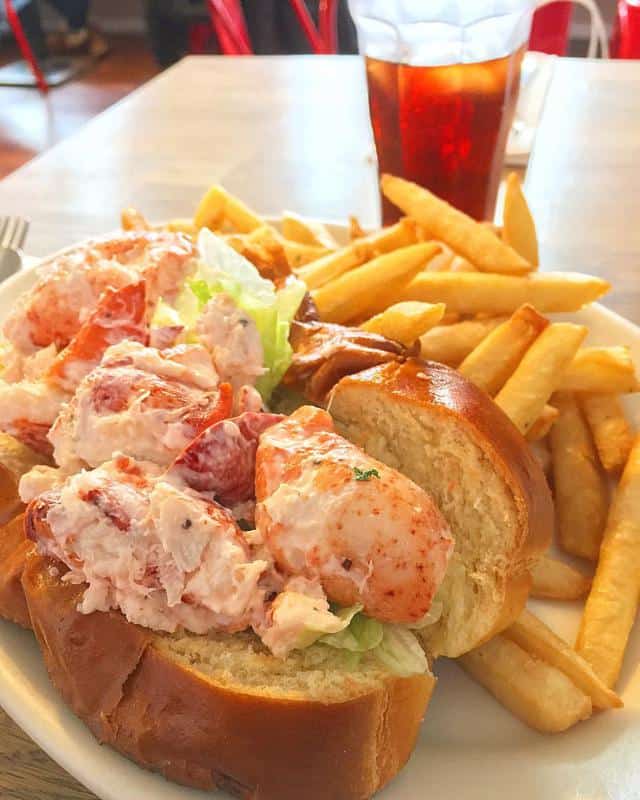 Location: 15 Mt Pleasant St, Rockport, MA 01966
Price: $$
As far as peachy little breakfast nooks go, Red Skiff holds the hearts of its community steadfast and true. They are a family-orientated restaurant that serves breakfast and lunch delicacies in abundance. It's got a bare little history to it, taking inspiration from the historical Motif No. 1 for the name. They have been an integral part of their community for years and continue to serve up some incredible food.
The menu is relatively limited in what they offer and includes meals made from locally sourced ingredients. They know their audience, and what their audience craves is what they get. Good, honest, homemade American comfort food. Their breakfasts are exquisite, flavorful, and beautifully plated, with all the cuts and trimmings that make them so addictive.
Red Skiff uses the freshest seafood they can find to add a little bit of Rockport into their dishes. As a result, you'll find generous portions of sandwiches, rolls, burritos, and more. It can all be enjoyed in the sunshine and soaking up that sea breeze.
Heath's Tea Room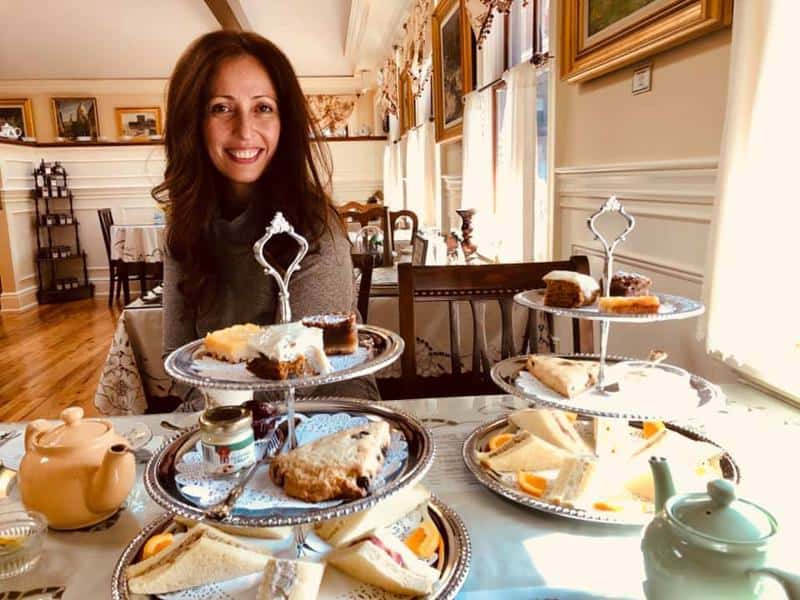 Location: 43 South St, Rockport, MA 01966
Price: $$
If you're looking for a break from the hustle and bustle of the outside world, Heath's Tea Room is a welcome change of pace. They create a simple, calm, and casual environment for people to sit and enjoy delicious finger foods.
The food and venue transport diners to a fresh English setting that feels entirely out of this world when you compare it to other restaurants in its region. They have abandoned the common cuisines and have turned to something oddly fitting for a New England town.
You'll be embraced by a cozy and tight interior, decorated with fine chinas and fitting for royalty. They serve up an assortment of foods, mainly small plates, so if you're hankering for a big meal, we don't recommend it.
But suppose a dive into British cuisine is on the table. In that case, you'll be pleasantly surprised by the array of scones and sandwiches on offer. It's a delicate little venue that isn't well suited for children but gives a nice variety to the array of cuisines found in Rockport.
Passports Eatery and Wine Bar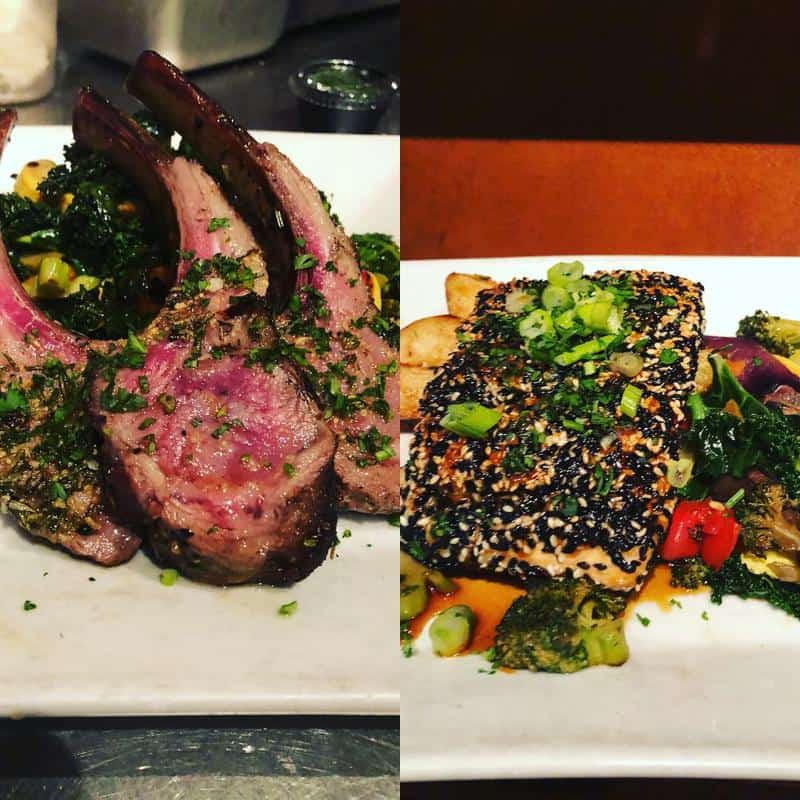 Location: 110 Main St, Gloucester, MA 01930
Price: $$
Passports Eatery and Wine Bar is a quaint restaurant in Glouchester. The name is clever because eating here is a culinary experience of international flavors. Passport specializes in their out-of-the-box approach to food, with fusion foods taking over their menu.
Let's start with Passport's starters. They've got mussels, buffalo chicken shrimp, sashimi, crab cake, and more with interesting twists. However, we really need to focus on this venue's main menu. They offer various meals like Thai Red curry, stir-fry, fish and chips, surf and turf, steaks, paella, and more. As you can easily see, their menu is a little all over the place, and it's an true experience.
Get ready for an international culinary experience with Passports. A great venue with friendly staff and a vibrant atmosphere.
Talise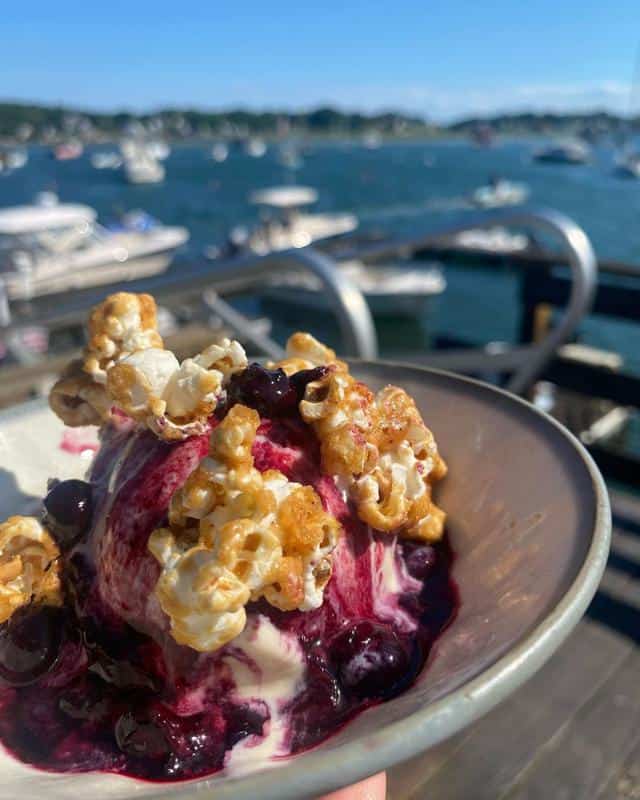 Location: 33 River Rd, Gloucester, MA 01930
Price: $$$$
Talise is a story for the ages that developed when two extremely passionate people met and developed a concept to call their own. It embodies a sense of place and wonderment, becoming a well-known and beloved part of its community over the years. So much so that residents choose to make them a permanent fixture in wedding photos. This beautiful restaurant is situated squarely on the water and offers both indoor and outdoor dining.
Joshua Smith, a culinary genius, compared with his wife's stunning knack for hosting, created a spot that serves delicious food and is a welcoming venue for anybody. Their menu is petite and refined, focusing on improving the wonderful dishes they already have rather than overbearing it with too many choices.
They use freshly netted seafood and divine cuts of meat to create dishes that encapsulate the senses fully. The price reflects an air of quality. Talise proudly ensures that every meal that leaves their kitchen is filled with the same love that embodies the very essence of their restaurant.
Minglewood Harborside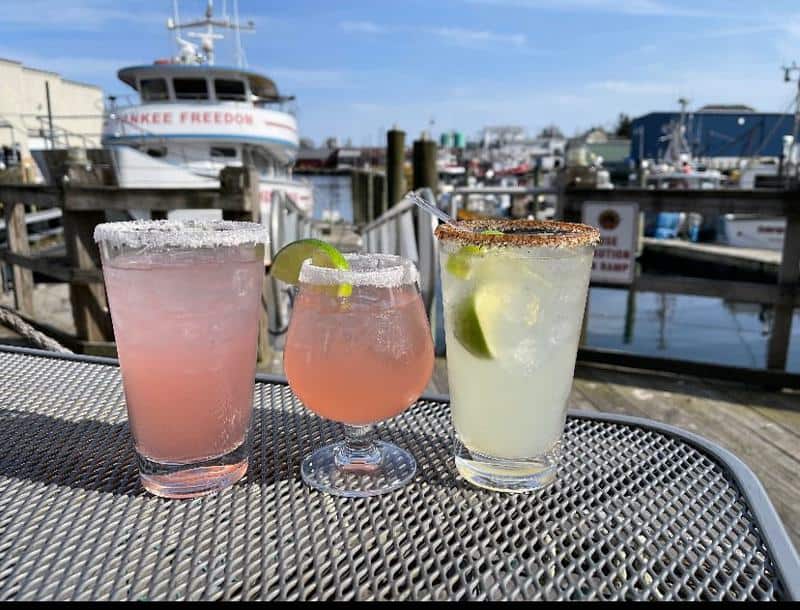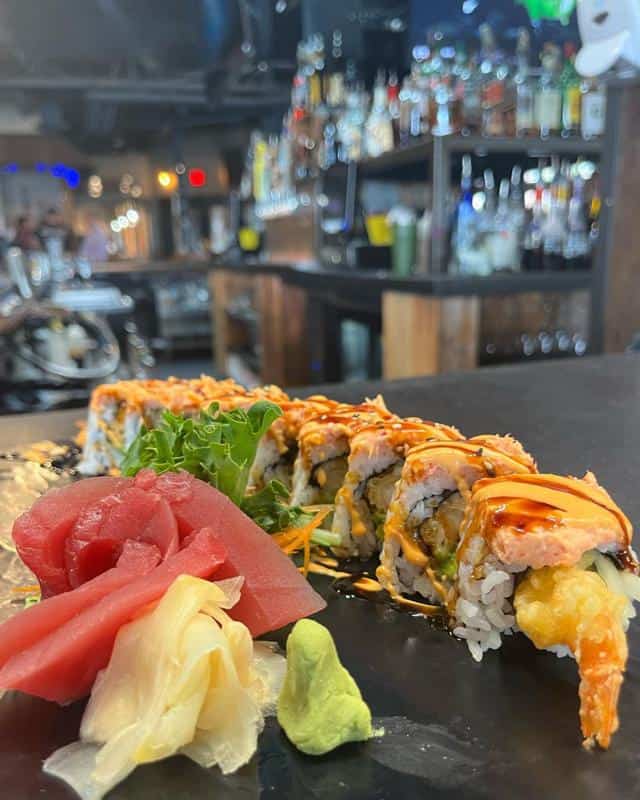 Location: 25 Rogers St, Gloucester, MA 01930
Price: $$
Minglewood Harborside takes a special kind of pride in ensuring their guests are fully and well entertained before leaving. This lively venue not only plays host to a menu serving mind-blowing and tasty delicacies but accompanies live music from the greatest local legends right on their doorstep. They hug the harbor snuggly, ensuring diners are encapsulated not only by the music and food but also by the impeccable view.
Their menu features a variety of cuisine types that all have one important note in common, they are a favorite in comfort food and so tantalizingly good. They prepare each meal to ensure the utmost quality, using sustainable ingredients to bring you something incredibly fresh and flavorful. You can find dishes hailing from Mexico to Europe, all generously portioned and ready to become your new favorite.
Tonno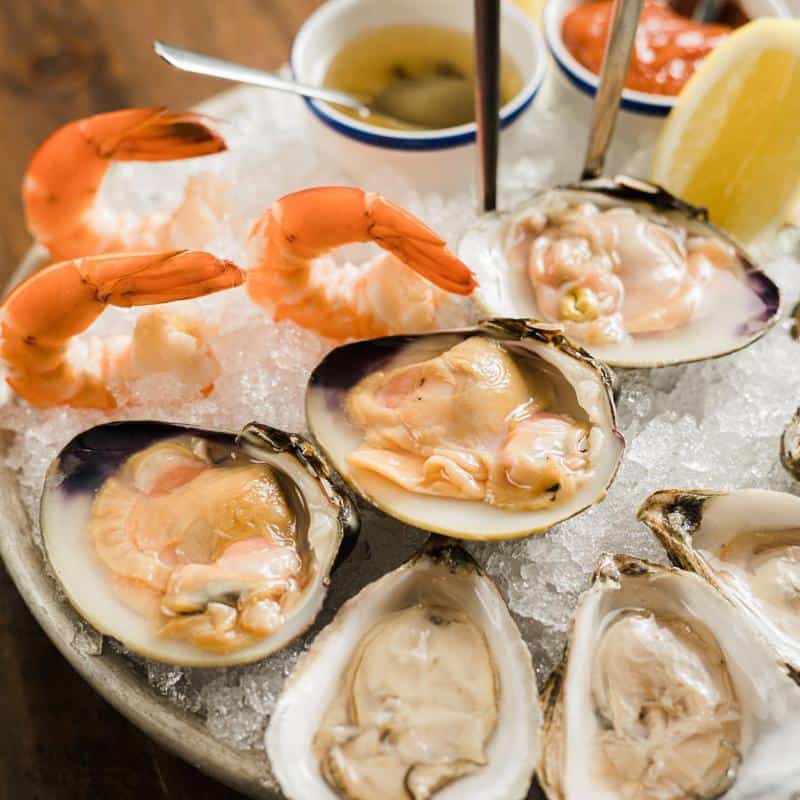 Location: 2 Main St, Gloucester, MA 01930
Price: $$$$
Tonno is an Italian restaurant that has been serving high-quality, fine dining eats for years. They have developed a niche market for impeccable cuisine, served locally using ingredients only sourced from around the Boston area. This beautiful eatery is located centrally and, as such, lacks waterfront views but makes up for its shortfalls in ways unimaginable without experiencing it.
Their pride and joy is the food they plate, with each dish meticulously planned and perfected to ensure the standard of quality is kept high. Of course, they have an array of wines, cocktails, and Boston's finest craft beers to pair with each meal.
Everything is made in-house, from the pasta to the bread, ensuring the perfect taste of Italy. Their menu serves a popular variety of fresh seafood, drizzled with flair and flavor that rivals only that of Tuscany itself.
Read More: Best Restaurants in Salem, MA
Lattof Farmhouse Kitchen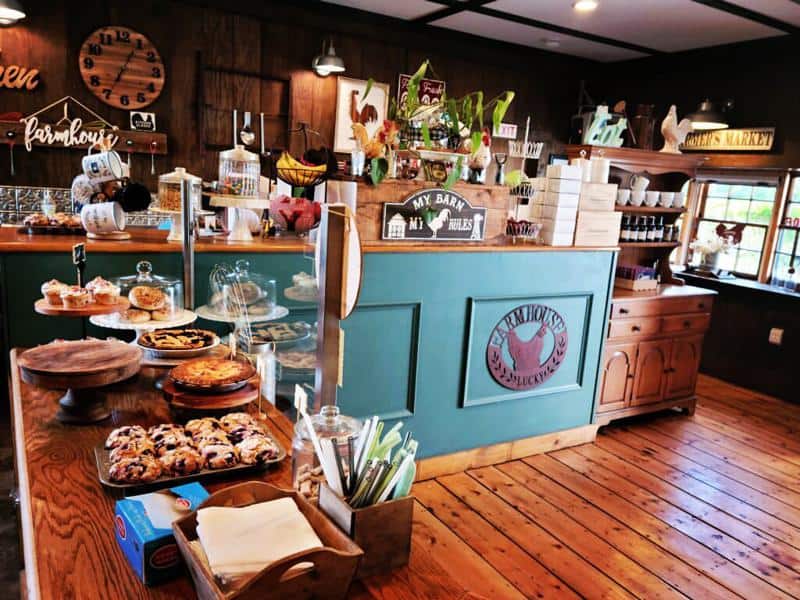 Location: 205 Main St, Rockport, MA 01966
Price: $$
Lattof Farmhouse Kitchen releases a scent of freshly baked pastries and pies each day upon opening. Their ingenious chefs have left no stone unturned. They ensure that each bite of one of the delectable treats has you lamenting Granny's secret recipes. Believe us, their lips are sealed, and you'll never quite understand what it is about the cooking here that is so darn addictive.
They have a small venue comprising an indoor and outdoor eating area. They are open solely for breakfast, lunch, and smoothie dates. The restaurant doubles as a bakery, selling incredibly fluffy pastries and mouth-watering pies as take-home parcels.
The menu is small and targetted, selling delicious breakfast goods and sandwiches for lunch, and smoothies (drinks or bowls). They provide a healthy pitstop for busybodies who simply miss what wholesome home-cooking tastes like.
Roy Moore's Lobster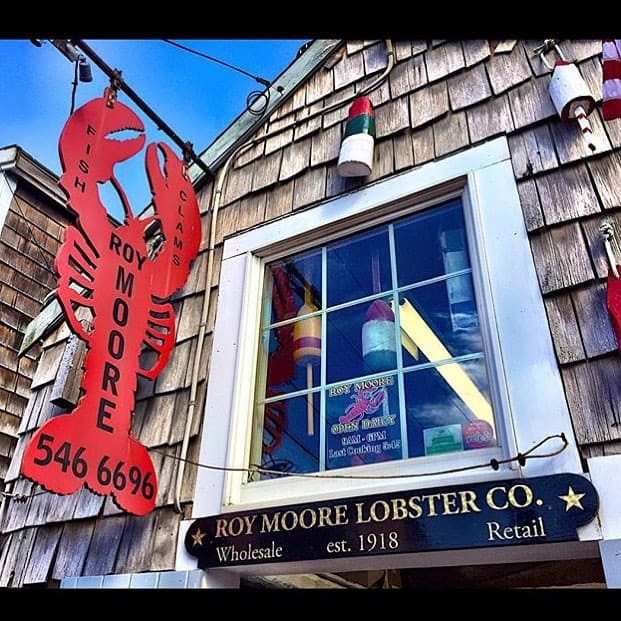 Location: 39 Bearskin Neck, Rockport, MA 01966
Price: $
It'd be a horrible lie to deny any further that one of the pièce de résistance of this particular region of the states is their lobster. Roy Moore's Lobster has embodied this one saltless fact and has presented it in a way that begs argument. The no-frills restaurant is situated with picturesque views of the water. It allows diners to enjoy the salty air while chowing down on some of Massachusetts's most quality and refreshing lobster rolls.
Though the name implies it, Lobster is the dish of the day and will forever be the core ingredient in their dishes. Though lobster is the king, if you prefer something more to the tune of fresh fish, they have you covered with fresh salmon and mackerel, also being an option on their menu.
Perhaps the lack of traditional dining means makes it such a hit. Still, the reality is any establishment of Roy Moore's boasts an undeniable character that will keep you coming back for more.
Brackett's Oceanview Restuarant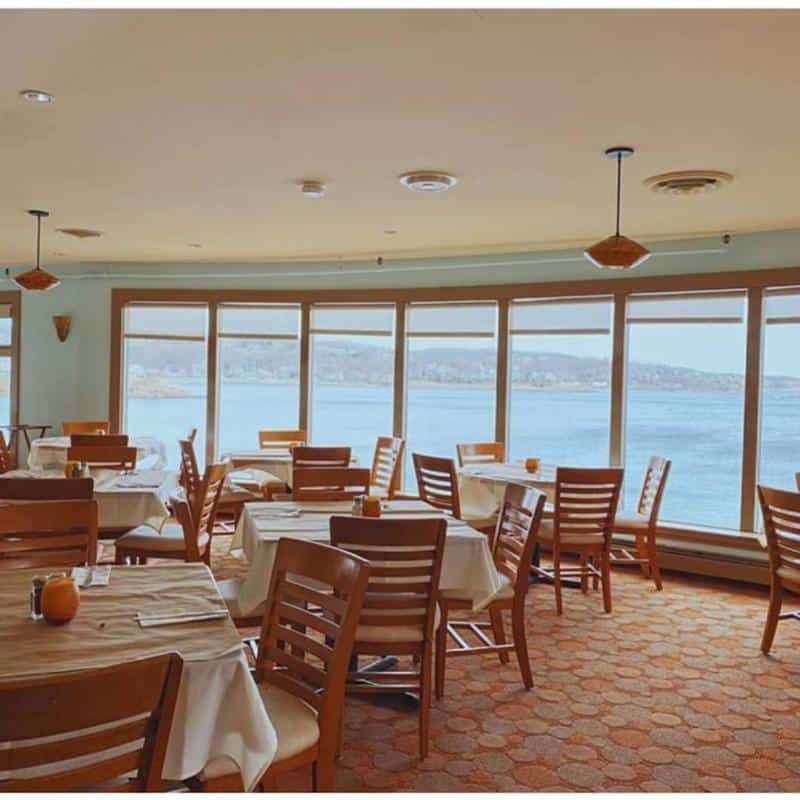 Location: 25 Main St, Rockport, MA 01966
Price: $$
Brackett's Ocean View Restaurant resides squarely in the heart of Rockport and truly deserves the location. The best part is, despite not sitting directly on the waterfront, they've ensured that diners still get that magnificent view from their dining area.
The menu is consistent with excellent, top-quality meals made from local ingredients. They serve a variety of perfectly accentuated seafood to ensure the flavor bursts with each mouthful. The menu has a lot to offer for a small restaurant and can bring you the finest baked dishes, sirloin cuts, and small plates that will definitely have you hungry for more.
Read More:
Conclusion
Rockport has had a sterling reputation as one of the oldest settlements in New England and has established a community that is inherently proud of its diverse history. The entire town embodies this, from the promenade that wraps the harbor to the restaurants that serve Rockport's finest.
You'll become fully immersed and be able to experience some of the most incredibly delicious, true-to-taste cooking along these shores. You just need to know where to find it.