Just 20 miles west of the hustle and bustle of Boston sits a sizeable yet quiet town called Concord, MA. It's not as popular as the Athens of America, but it's a town rich in beautiful, tranquil New England sights and American history—something you see right away in its European-style buildings and historical parks.
Concord is known for sites that commemorate many special moments in American history. There are tons of war monuments that remember Revolutionary War, and even the serene Walden Pond that is said to have inspired Thoreau, Emerson, and many great American authors.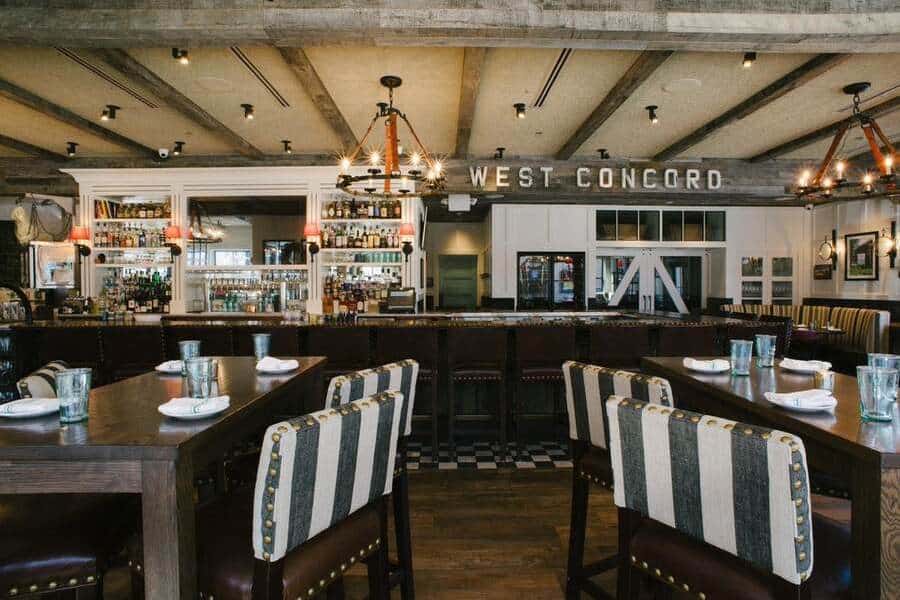 So, it only makes sense to want to drive up and see Concord, especially if you have kids or are simply a history buff yourself. But when you're done sightseeing, it's a must to fill your tummy with the tasty New England and all-American fare Concord has to offer.
Not sure where to eat at Concord? We've got you! Here are the top ten restaurants you need to check out in Concord, MA.
Best Restaurants in Concord, MA
Main Streets Market & Cafe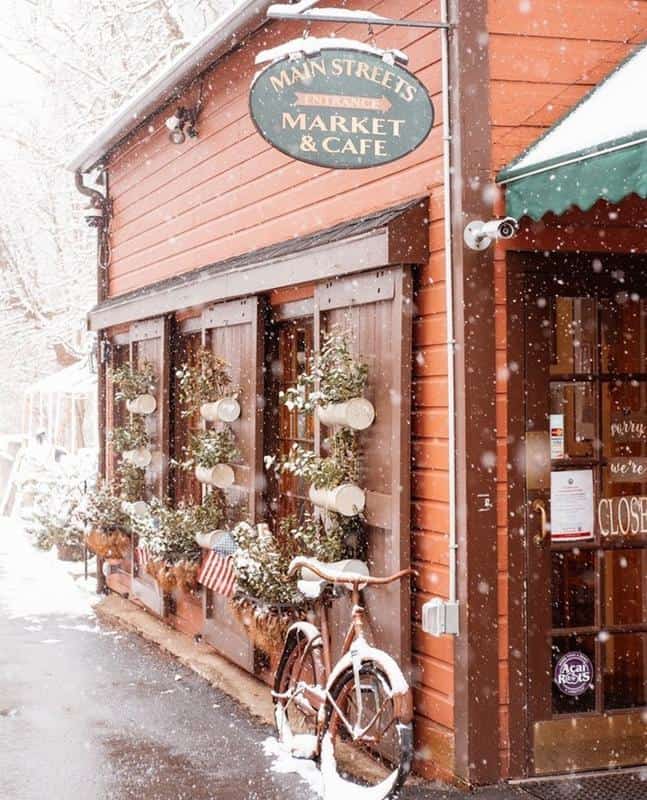 Address: 42 Main St.
Known for: Historical location, sandwiches and burgers
In a narrow, bustling street in the historic downtown of Concord sits family-run Main Streets Market & Café. This charming and quaint café is housed in an old red brick building that was once Andersons Market but has been transformed into a sit-down restaurant.
The homey décor, rustic interiors, and chalkboard menu written by hand instantly make you feel like you've stepped into a small-town movie. The live music they have every evening makes it even warmer and more comfortable while adding an element of fun to the cozy place.
It only makes sense for a casual café like this to serve casual American digs, such as burgers, sandwiches, wraps, and gyros. The meat and vegetables they use for all these items are grown at the owners' family farm.
What's awesome about Main Streets Market & Café is that they're open seven days a week as early as 8:00 AM. It's a terrific first stop for breakfast before you go off exploring the town's historic sites.
Saltbox Kitchen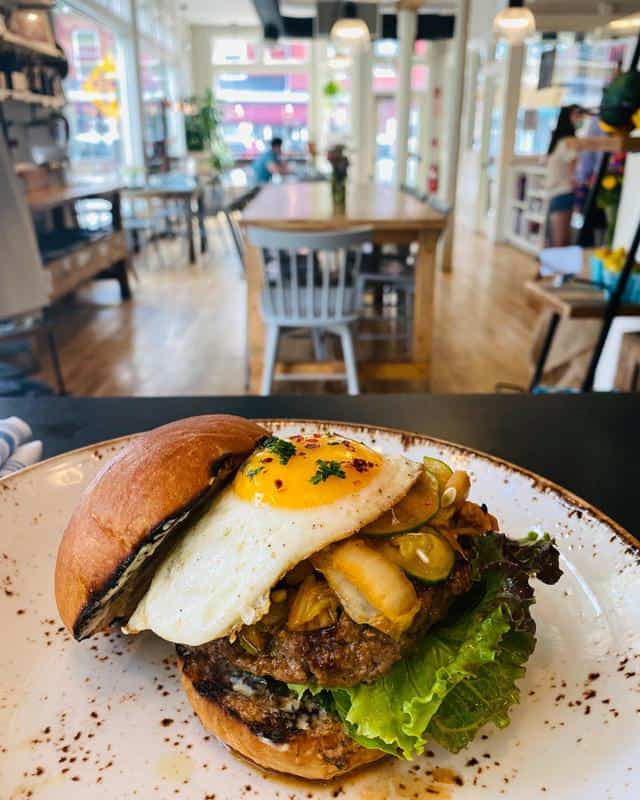 Address: 84 Commonwealth Ave.
Known for: Seasonal menus, farm-to-table approach, beer straight from the brewery
From a heritage café, let's move on to a trendier, more contemporary restaurant—Saltbox Kitchen. This intercontinental resto serves New American dishes, all of which are made from ingredients straight out of Saltbox Farm, the farm run by Chef Ben Elliott's family.
The main priority of the team behind the restaurant is to honor the land and the food that it provides. Thus, they're committed to their farm-to-table approach while practicing sustainable agriculture on their farm.
Saltbox Kitchen changes its menu every few months, tailoring it to showcase produce and meats that are in season. However, you can expect to find a wide range of food. This ranges from American classics like farm egg sandwiches to crazier options, like a global-inspired kimchi burger.
The place is also known for its craft brewery—the only one in all of Concord. If you want to catch up with old friends in the area over beer, this is the place to go.
Adelita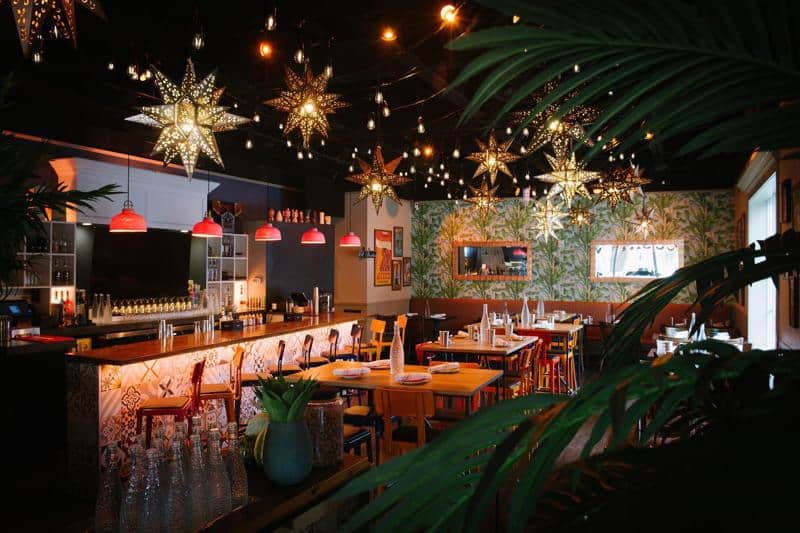 Address: 1200 Main St.
Known for: Award-winning Mexican food, grass-fed meats straight from the farm
If you're looking for tacos and vivacious Mexican fare, Adelita is your go-to. The restaurant and bar has all the Mexican food you could be craving, from al pastor tacos to dulce de leche ice cream and churros for dessert. The food is so tasty that the restaurant was awarded a Best of Boston award in 2019!
As soon as you step inside this restaurant when it opens in the late afternoon, you're greeted by bright lanterns and lively, colorful décor to emulate the vibrant and festive Mexican spirit. This fun, carefree vibe translates to their creative taco, quesadilla, and burrito bowl menu as well.
But this restaurant isn't all fun and games. The team behind Adelita is also passionate about putting local, natural meat on the table for their customers. All the meat they use comes straight from the farm, so they're grass-fed, non-GMO, and have zero additives.
Helen's Restaurant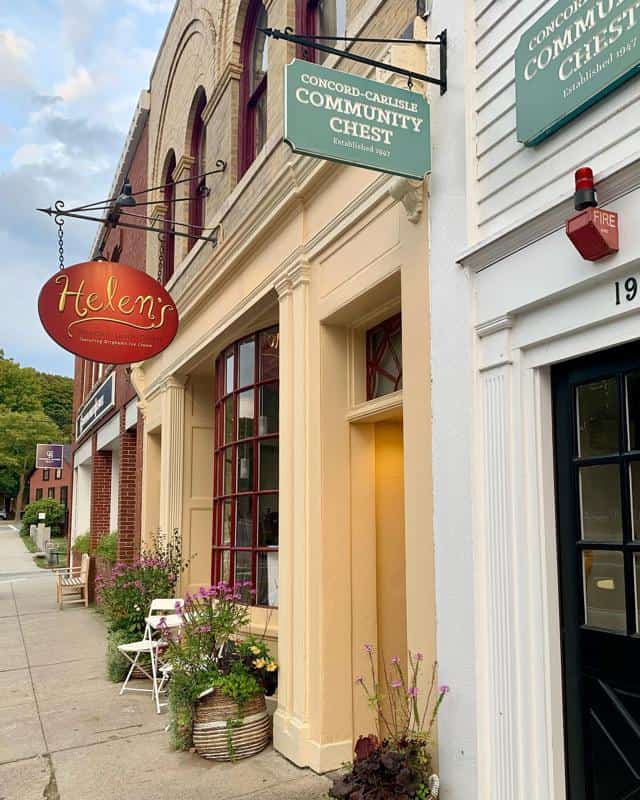 Address: 17 Main St.
Known for: Mom-and-pop vibe and daily breakfast, lunch, and dinner menus
Helen's Restaurant is one of the most iconic restaurants in all of Concord. Like the town it was born in, it has a rich history too. It was a restaurant that was put up by Helen Denisevich (a Russian immigrant) in the 1930s, when she cooked the food and her husband served them—a literal mom-and-pop shop.
Today, it's run by the third generation of Denisevichs, who have managed to keep the quality and taste of the food as excellent as it was almost a hundred years ago. Of course, today, the menu has a bit of a more modern touch, such as globally inspired dishes.
The restaurant is open all day long. They have a breakfast menu that they serve first thing in the morning until around noon. It's got lots of delectable breakfast items, like corned beef hash and omelettes. Then, they switch to the lunch and dinner menu, which is full of burgers, wraps, and specialty entrees.
Woods Hill Table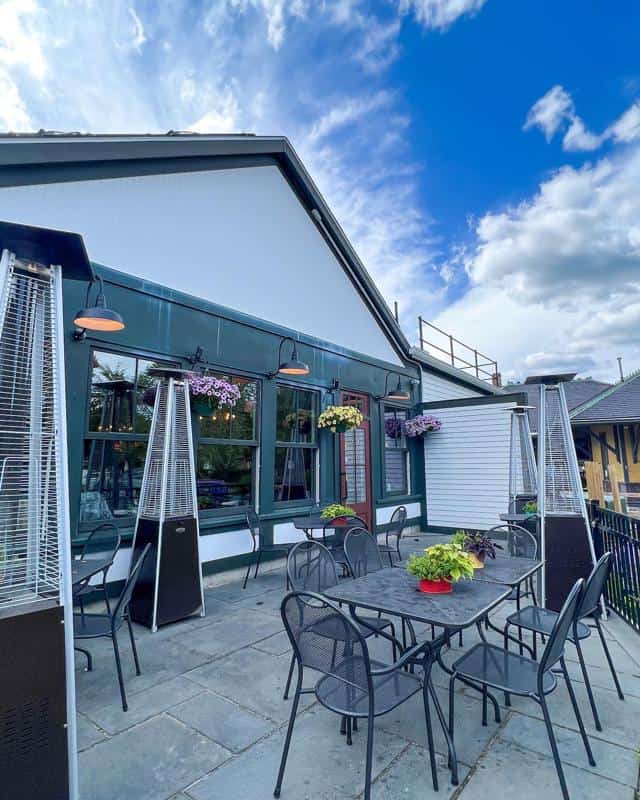 Address: 24 Commonwealth Ave.
Known for: Organic food, sustainable farm-to-table cooking, breezy outdoor patio
If you're a locavore looking for organic food in Concord, you'll love Woods Hill Table. This elegant, sustainable restaurant serves beautifully plated organic dishes made with ingredients from its very own farm in New Hampshire.
The restaurant was born out of the shared passions of owner Kristin Canty and Chef Charlie Foster—sustainably sourced food. The idea sprung when they realized they wanted to help people eat better while doing their part in promoting environmental sustainability.
That's why all of their kitchen's ingredients are sourced from Woods Hill Farm in New Hampshire. They only serve meats that are grass-fed—a point of pride for the Woods Hill Table family.
At their dinner services—which they serve daily except on Mondays—expect to see beautifully presented plates of grass-fed steak tartare, grilled leg of lamb, Woods Hill Farm porchetta, and other scrumptious, juicy meats.
Papa Razzi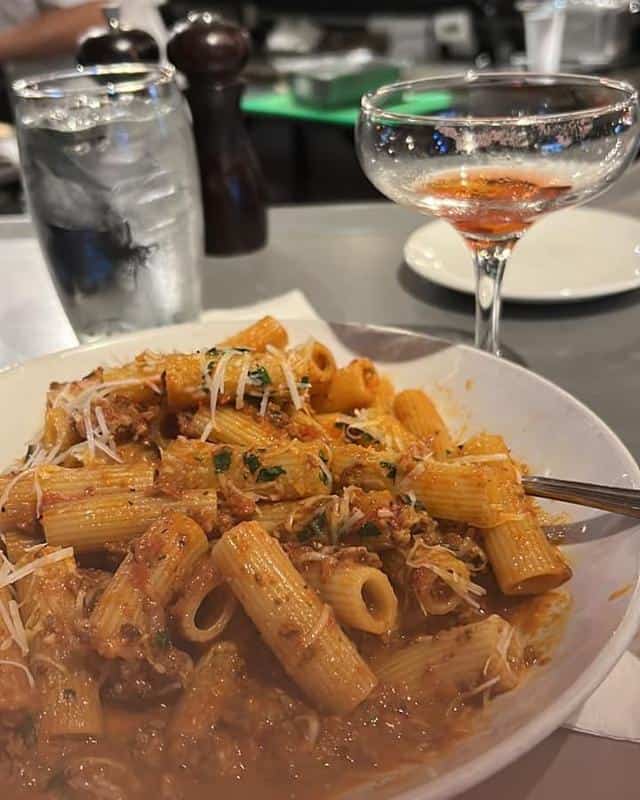 Address: 768 Elm St.
Known for: Italian food, huge wine collection, wood fire pizza
If you're craving the homey, comforting flavors of Italy, come right over to Papa Razzi. They have everything Italian you can imagine, from wood-fire pizza to a huge selection of wines to go with your meal.
Every table gets a complimentary basket of bread to start. While the restaurant's menu is robust, Papa Razzi makes sure to stick to the classics. The no-nonsense selections like margherita or funghi pizzas, perfectly toasted bruschetta, and pastas like rigatoni Bolognese and carbonara will truly give you a taste of authentic Italian food and hospitality.
They're also known for their selection of wines, which they thoughtfully pair with menu items to enhance your dining experience. They have wines from both Italy and America to elevate your meal and give you a taste of luxury.
80 Thoreau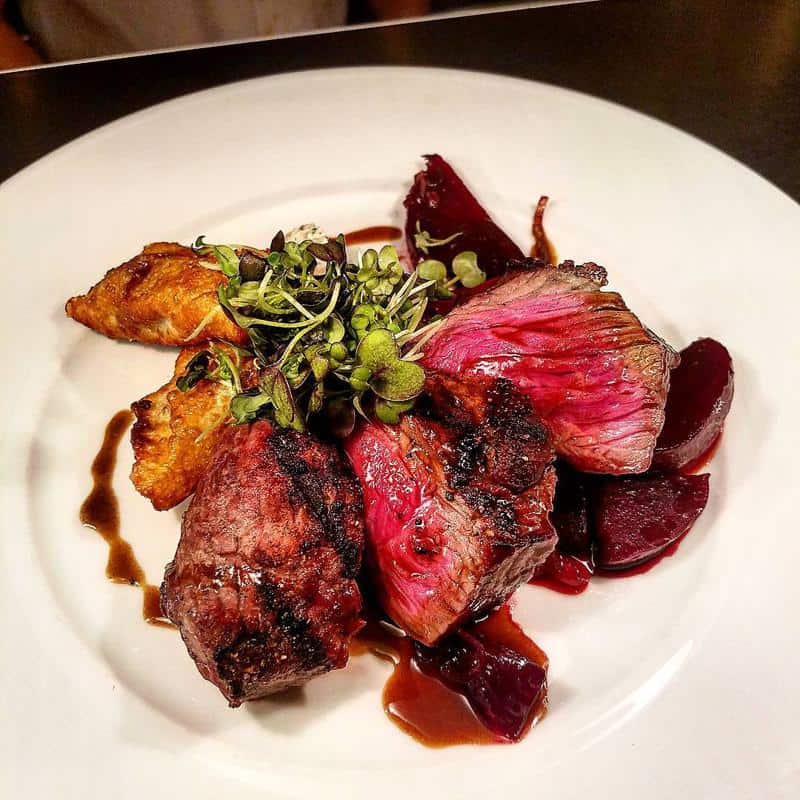 Address: 80 Thoreau St.
Known for: Classy fine dining ambience, cocktails and wines
80 Thoreau is situated quite literally at 80 Thoreau St., in an area named after philosopher and Concord native Henry David Thoreau.
Although this eatery has a rustic, quaint appearance with a dash of small-town charm from the outside, don't be fooled. Inside is an upscale, elegant fine dining restaurant that serves the most gorgeously presented New American dishes plated with finesse.
They also have an extensive wine and cocktail menu to add some zest to your dinner. And when you're all done, try out their indulgent desserts, like the olive oil cake with lemon curd or perhaps the dark chocolate custard.
This is the perfect place to eat if you're celebrating an anniversary or want to treat your spouse out to a lovely dinner. They're open in the evenings, Tuesday to Saturday.
Karma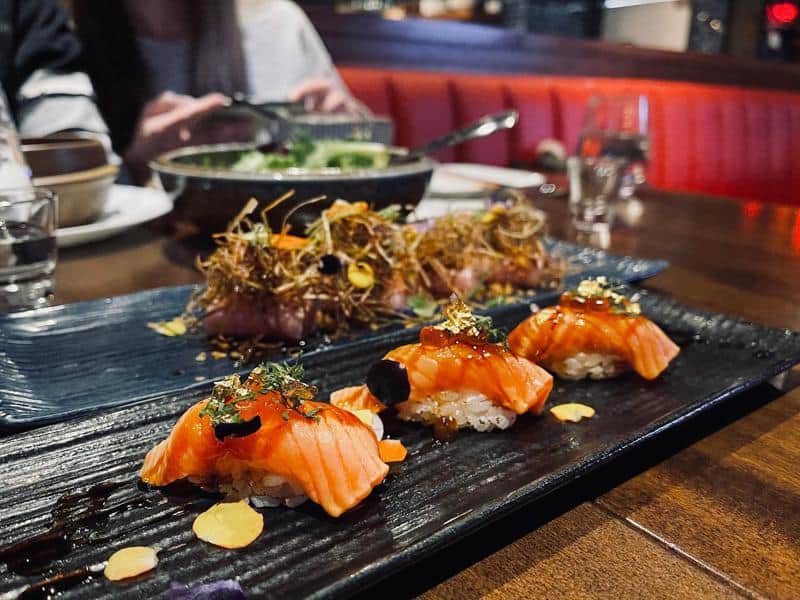 Address: 105 Thoreau St.
Known for: Asian-French fusion, luxurious sushi, trendy and vibrantly-lit bar
Just a stone's throw away from 80 Thoreau is Karma, Concord's most popular Asian restaurant. From its creative dishes to its extravagantly lit bar, this trendy Pan-Asian resto is on the more glamorous side, making it perfect for a glitzy night out with friends.
What's amazing about Karma is that they don't serve just one or two types of Asian food here. While they specialize in sushi and Chinese comfort food, they also bring you bold, flavorful dishes from Malaysian, Indian, and even Thai cuisines.
And that's not all! To top it all off, they incorporate French cooking techniques and sauces to elevate these Asian dishes. That makes this restaurant an intercontinental gem.
Fiorella's Cucina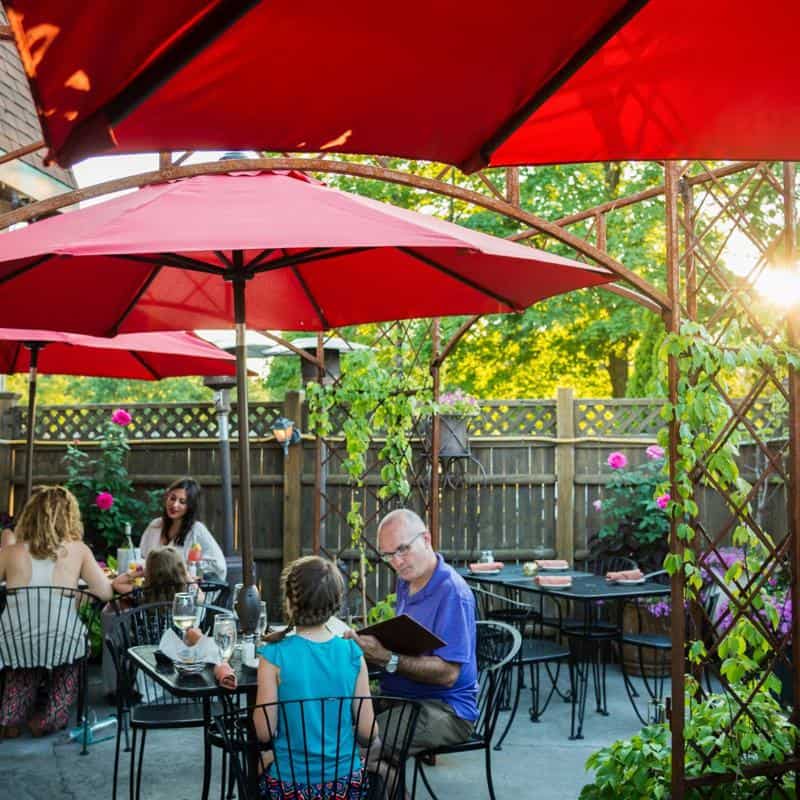 Address: 24 Walden St.
Known for: Neapolitan-style pizza, wood-fire oven in an open kitchen
Fiorella's Cucina marries traditional and contemporary Italian food culture in this upscale eating destination. It has a high-class, elegant ambiance, but the rusticity of the warm, wooden interiors gives it a down-to-earth vibe.
The wood-burning oven churning out Neapolitan-style pizzas also adds to that comforting warmth only Italian food and flavors provide. But this isn't just your run-of-the-mill Italian bistro. The chefs in Fiorella's Cucina work to come up with creative spins on family classics.
Much like in any Italian restaurant, the servings here are extra hearty, so your stomach will be filled quite fast with their pastas, salads, and pizzas. But leaving space for a scrumptious dessert or delicious cocktails is a must!
The Club Car Cafe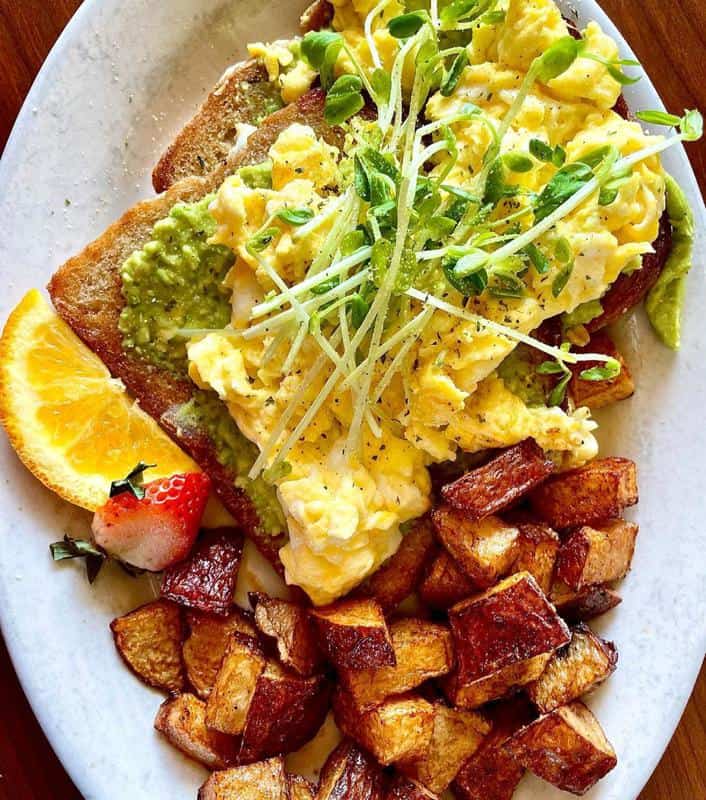 Address: 20 Commonwealth Ave.
Known for: Breakfast and lunch specials, location in a train depot, model train in ceiling
The Club Car Café is more than just your average brunch restaurant. This family-run café is incredibly unique because it's located smack dab in the middle of Concord's historic train depot. It's a charming touch that makes this 30-year-old crowd-favorite even more enticing to check out.
They're open from the morning to just after lunch, making it the perfect place to stop by for breakfast or brunch. They have generous portions of classic breakfasts, like omelettes and pancakes. And on the weekend, they have special breakfast offerings like their Mediterranean skillet, apple French toast, and country sausage eggs benedict.
Bring the kids with you when you eat at The Club Car Café. They'll love the kids' menu full of sweet breakfasts, as well as the model train that circles around the café's ceiling!
Read More:
Conclusion
With its rich historical parks, outdoorsy trails, and peaceful pond views, it's no surprise that Concord might be a place you want to tick off your bucket list. But in this must-see town also comes must-eat restaurants—many of which you'll find in the list above.
When you find yourself hungry in Concord, MA, make sure to pull up this list and take your pick among the finest, coziest restaurants in this beloved New England town.