Located in California, Half Moon Bay is a coastal community 30 miles south of San Francisco. It has a rich history of fishing and agriculture, meaning it has some of the freshest seafood in the country.
Still, this beautiful California region has something for everyone. It has a commercial fishing harbor, beaches, hotels, shops, and water sports. In other words, it is the perfect destination for a staycation, workcation, as well as an adventurous holiday.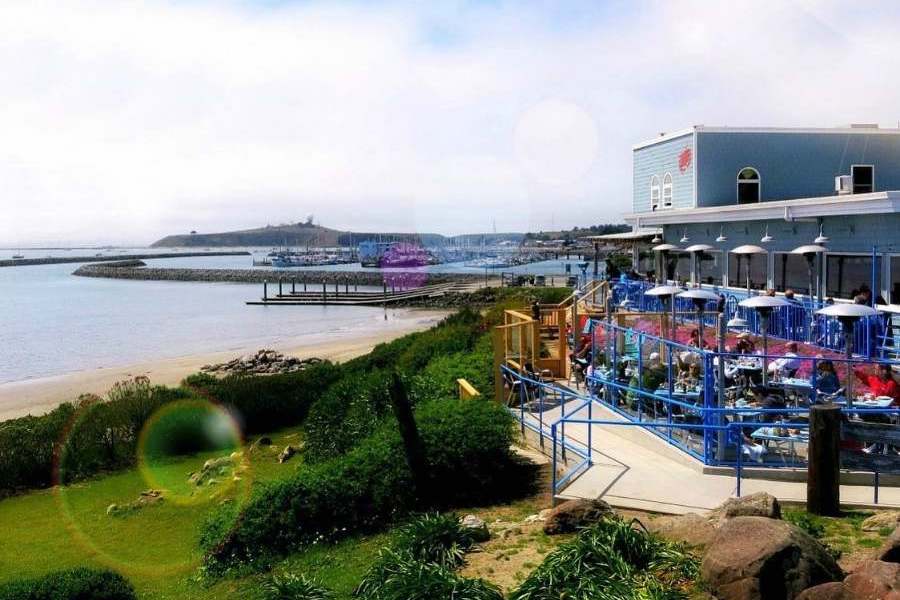 Besides Half Moon Bay's sights and activities, the city boasts an excellent culinary scene. As you might imagine, Half Moon Bay is a seafood lover's heaven.
However, it has a wide variety of eats ranging from classic American food to hearty Nepalese cuisine. Here you will find a blend of upscale restaurants, cafes, and funky joints that will satiate your appetite.
No matter what you choose, you will surely feel satisfied with your meal. But for your convenience, here are the best 13 Half Moon Bay Restaurants you should try.
Best Half Moon Bay Restaurants
Sam's Chowder House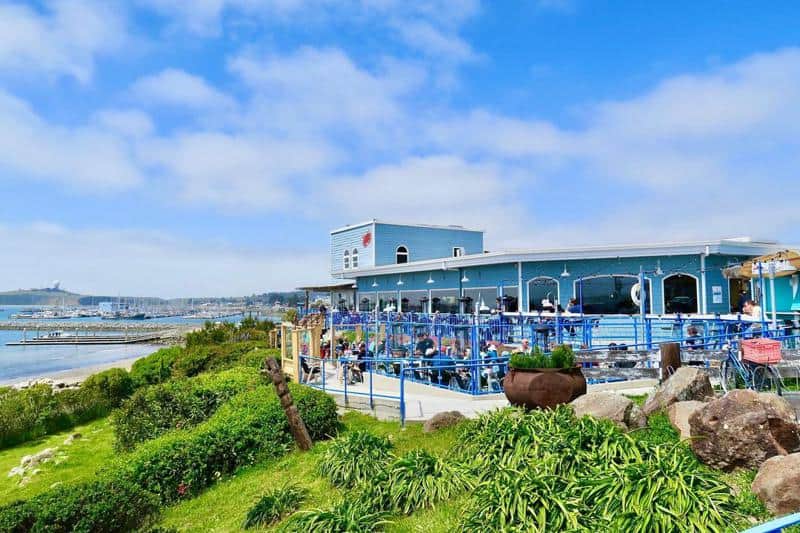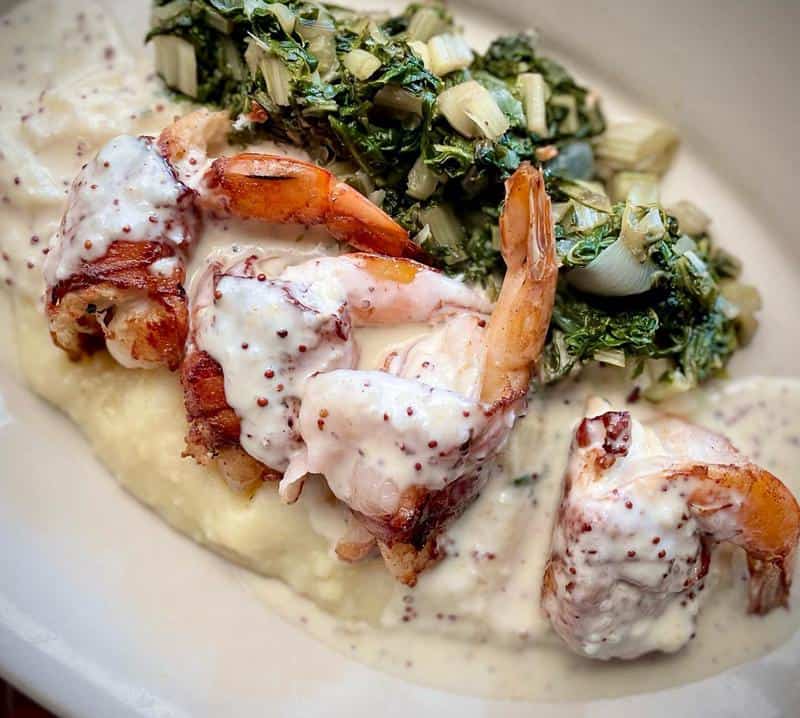 Address: 4210 CA-1, Half Moon Bay, CA 94019
Phone: +1 650 712 0245
Known For: fresh seafood and other California-style dishes
Sam's Chowder House is a popular spot for delicious fresh seafood and a beautiful view that immediately puts you into the California mood. Specifically, the restaurant sits above the beach, giving a vista of the Coastside, the Pacific, and the California Coastal Trail.
Sam's is known for New England-style chowder and lobster rolls. Lobster rolls come naked or dressed. Naked is served warm, tossed in butter. Dressed is served chilled with lemon aioli, celery, and chives.
Generally, seafood is served steamed, fried, sautéed, and in Ceviche. Also, you will find pasta, sandwiches, and meat dishes. For drinks, choose the Moscow Mule, a ginger beer. Otherwise, go for local wine or beer.
Barbara's Fishtrap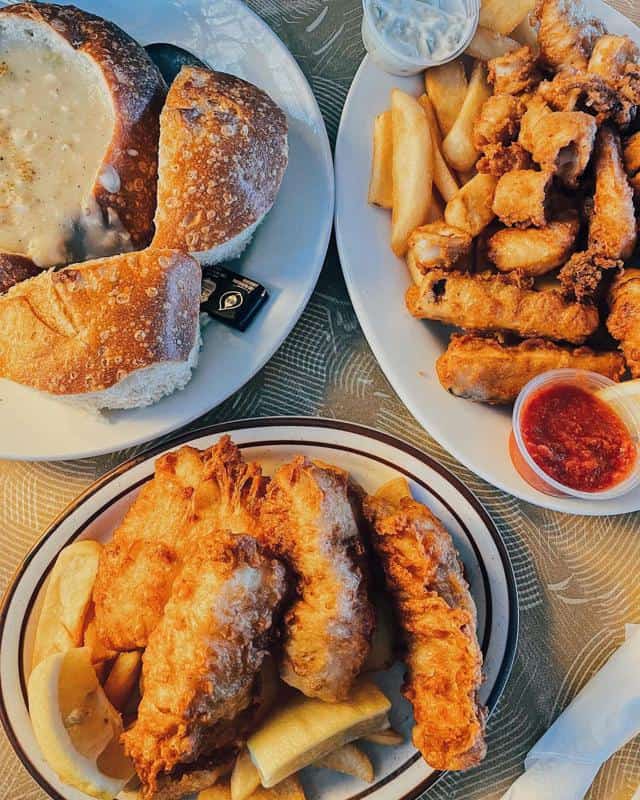 Address: 281 Capistrano Rd, Half Moon Bay, CA 94019
Phone: +1 650 563 4465
Known For: serving fresh seafood for more than 40 years
An iconic restaurant you shouldn't miss on Coastside is Barbara's Fishtrap. It has served locals and visitors fresh Pacific fish and shellfish since 1971.
Today, the Fishtrap is an elevated "fish shack" serving seasonal seafood, pasta, sandwiches, chowder, and salads. However, they also have the best beef burger in town. Furthermore, they do chicken and veggie versions.
For the perfect ending at Barbara's, try the Key Lime Pie for dessert. It's the owner's authentic recipe. Lastly, Barbara also serves beer and wine and every day features a $2.50 canned beer special.
Miramar Beach Restaurant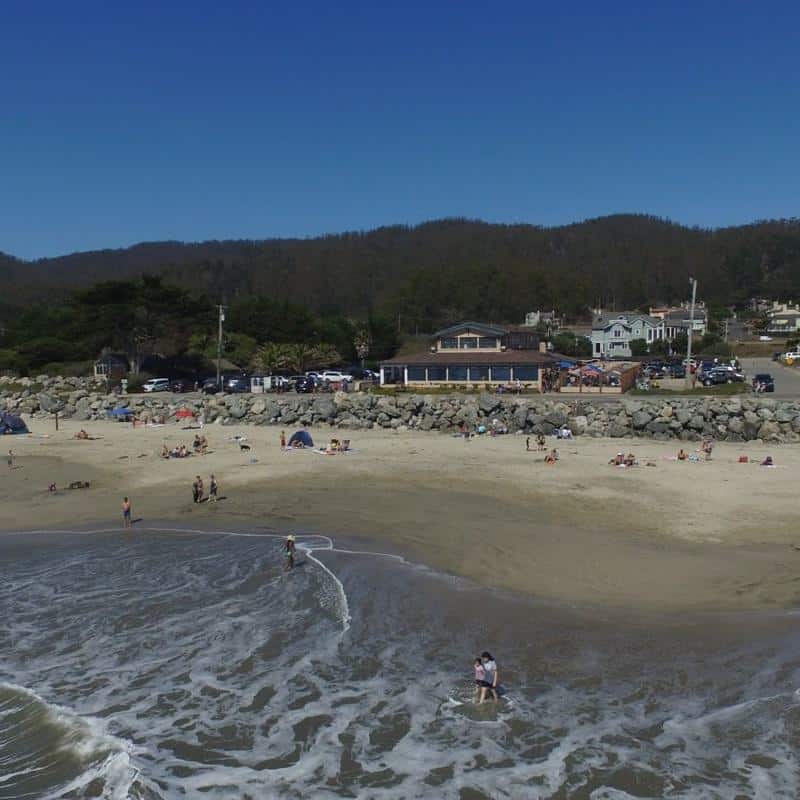 Address: 131 Mirada Rd, Half Moon Bay, CA 94019
Phone: +1 650 726 9053
Known For: global cuisine
In the past, Miramar used to be a notorious roadhouse and dealt with run runners. But today, the Miramar Beach Restaurant is well-known for its delectable food and excellent hospitality.
Miramar has an extensive collection of libations and fantastic ocean views from every seat. It serves delicious lunch and dinner prepared with fresh ingredients. The restaurant's cuisine is influenced by global cuisine.
Some international dishes they serve include Cajun Seafood Boil, Prawn Carbonara, Seafood Paella, Scottish Salmon, and an all-American Roadhouse Burger. Furthermore, they offer an extensive wine list with wines from California, France, Spain, and Argentina.
Half Moon Bay Brewing Company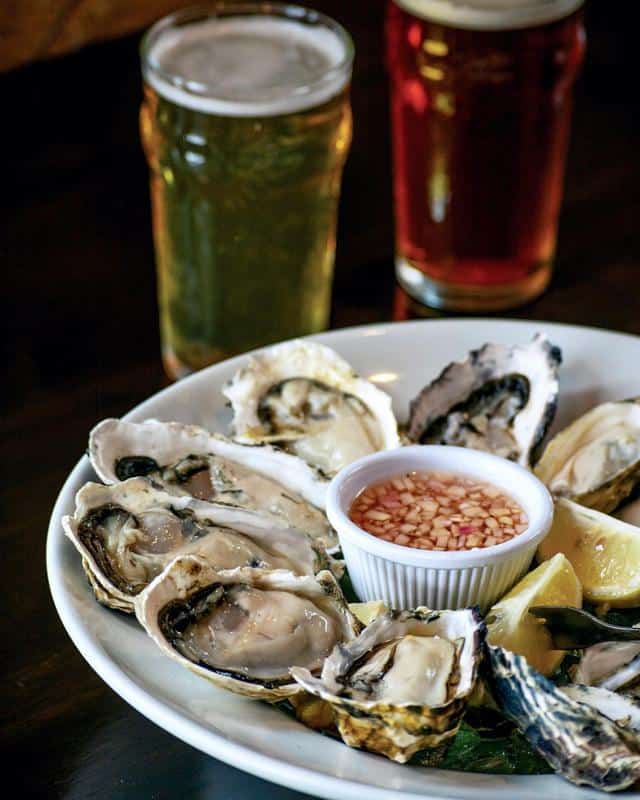 Address: 390 Capistrano Rd, Half Moon Bay, CA 94019
Phone: +1 650 728 2739
Known For: award-winning craft beer
Half Moon Bay Brewing Company is a locally owned and operated brewery founded in 2000. Since then, the award-winning brewmasters have crafted beer in many styles.
Apart from exquisite beers, they offer an excellent menu with appetizers, soups, salads, and sandwiches. Small plates include grilled artichoke hearts, calamari, and beer-steamed clams. Other must-try dishes are Portuguese Fisherman's stew and Flat Iron steak.
Also, Half Moon Bay Brewing Company's patio is the best place for sunset on Coastside. So, be sure to find what time the sun will set and plan to be there an hour before the sun goes down.
Flying Fish Bar & Grill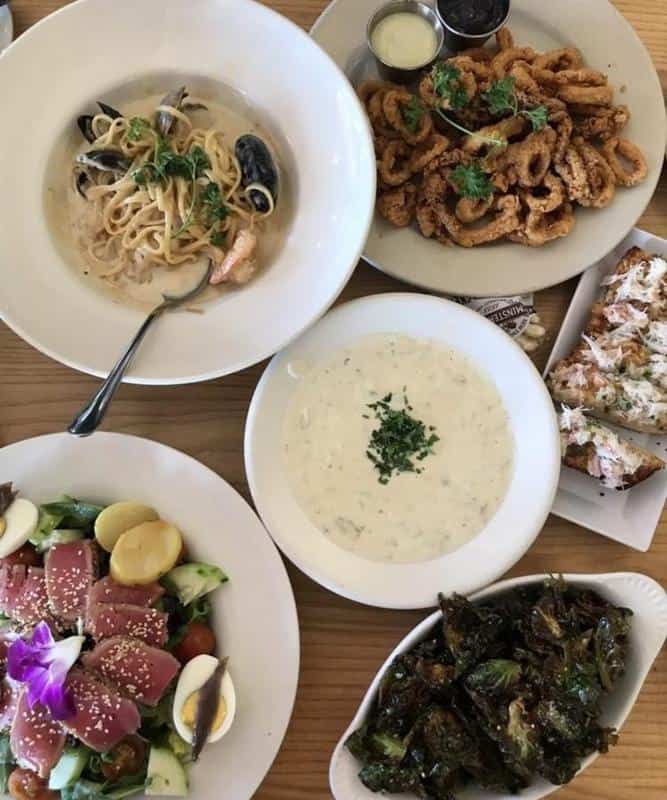 Address: 211 San Mateo Rd, Half Moon Bay, CA 94019
Phone: +1 650 712 1125
Known For: best fish and chips in town
Established in 1992, Flying Fish & Grill serves some of the best seafood in Half Moon Bay. In fact, many people arrive in the city from miles away just to try this restaurant's food.
Flying Fish was ranked the ninth best in the country for fish and chips by the daily meal. They cook with a special tempura batter that makes the fish delightful and not heavy tasting. Also, the restaurant proudly claims to have the best fish tacos.
Additionally, the restaurant has a lovely patio where guests can have a relaxing time while savoring tasty food. Furthermore, the restaurant offers excellent service and a family-friendly ambiance.
Ketch Joanne Restaurant & Harbor Bar
Address: 17 Johnson Pier, Half Moon Bay, CA 94019
Phone: +1 650 728 3747
Known For: sailor and boat house decor
Found by the harbor, Ketch Joanne Restaurant flavorful comfort food will make you feel at home. Furnished with wood and sailor decor, it has the cozy ambiance of a boat house, yet it serves gourmet flavors.
The restaurant's menu features a wide selection of dishes, including burgers, sandwiches, steaks, pasta, and of course, the fresh catch of the day.
As for beverages, Ketch bar serves delicious classic and innovative cocktails, as well as craft beers. Some favorite mixes served are margaritas, daiquiris, and mai tais.
The Barn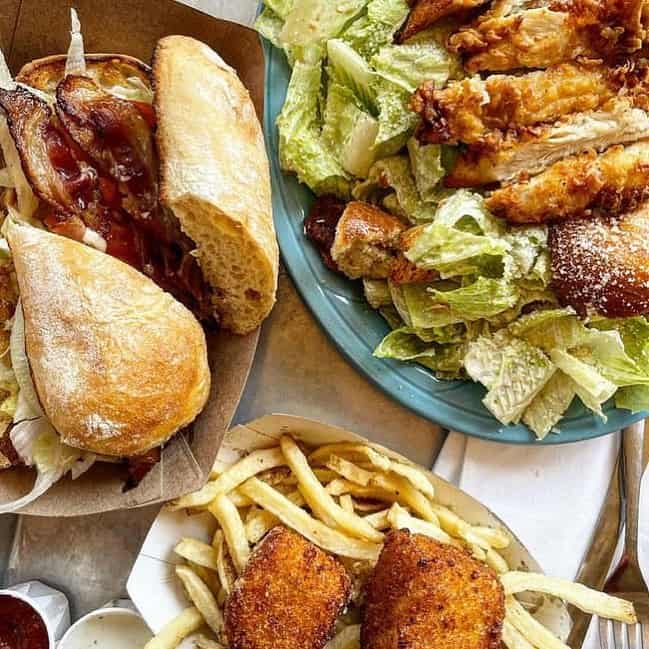 Address: 3068 CA-1, Half Moon Bay, CA 94019
Phone: +1 650 560 8363
Known For: delicious classic American cuisine
Just like its slogan "Love, Peace & Burger Grease," The Barn serves American classic comfort food in a friendly and lively environment. Right off Highway 1, this is a must-visit funky restaurant if you are looking for a quick yet delicious meal.
The Barn always uses fresh ingredients from local farms. But that's what makes their rather simple menu exceptional. Expect to find delicious burgers, dogs, and sandwiches that will leave you happy and full.
Be sure to try the "Mission dog," a bacon-wrapped hot dog with caramelized onions and mayonnaise, and along with one of their craft beers, sit and relax on the patio.
Mezza Luna Restaurant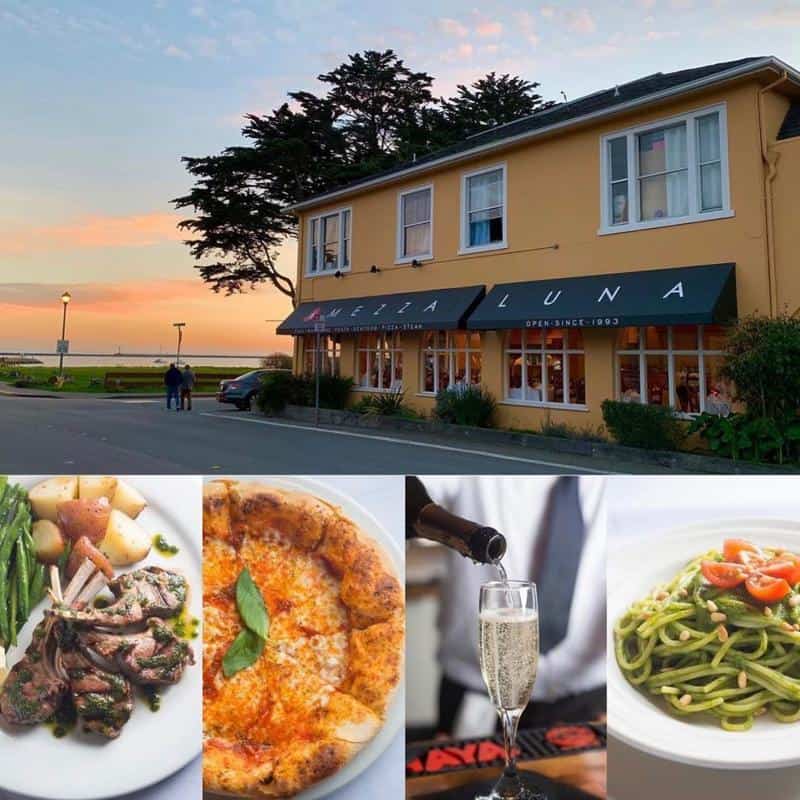 Address: 459 Prospect Way, Half Moon Bay, CA 94019
Phone: +1 650 728 8108
Known For: authentic made-from-scratch Italian dishes
Voted Half Moon Bay's Readers Choice's Favorite Overall Restaurant, Mezza Luna is heaven for foodies. It serves a gourmet fusion of southern Italian and American dishes along with the best California and Italian wines.
Mezza Luna is family-run, with a friendly ambiance and house-made-from-scratch food. It features a diverse Italian menu of creamy and delicious pasta, savory meats, fresh seafood, and specialty pizzas.
After finishing with your main course, be sure to try a house-made gelato. There is a wide assortment of flavors to choose from, but the most favored is the pistachio flavor.
It's Italia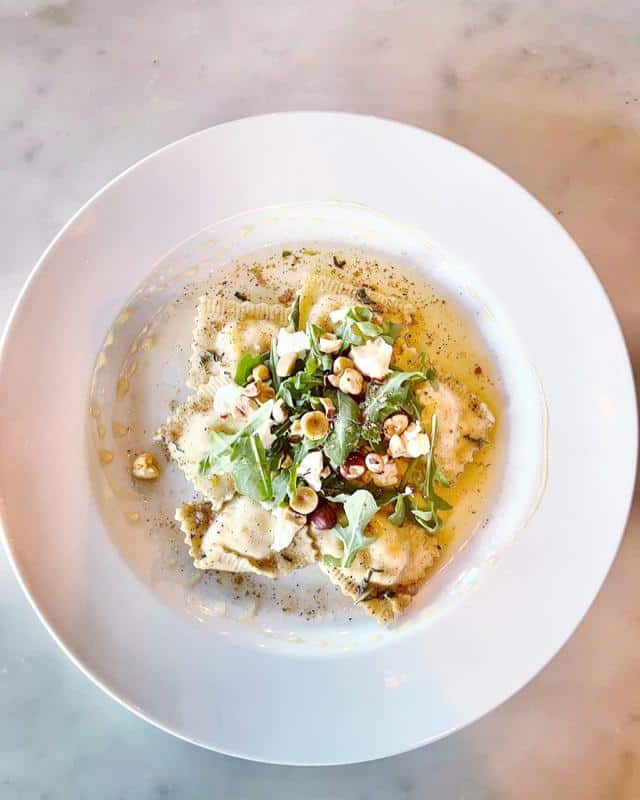 Address: 401 Main St, Half Moon Bay, CA 94019
Phone: +1 650 726 4444
Known For: delectable Italian cuisine
It's Italia restaurant's food transfers you to Italy with each bite. Its succulent food and drinks will put you into an Italian mood that will leave you blissed and satisfied.
The menu consists of exquisite authentic Italian dishes such as braised beef ribs and polenta. The beef is rich in flavor after being cooked for hours in red wine, garlic, onions, and carrots and is served with a sweet and addictive sauce.
Overall, everything on the menu is absolutely delicious. Furthermore, the service is excellent, and the atmosphere is superb. For drinks, try the Red Light Negroni, a combo of gin, vermouth, Galliano red amaro, lime, grapefruit, and soda.
The Fisherman's Taverna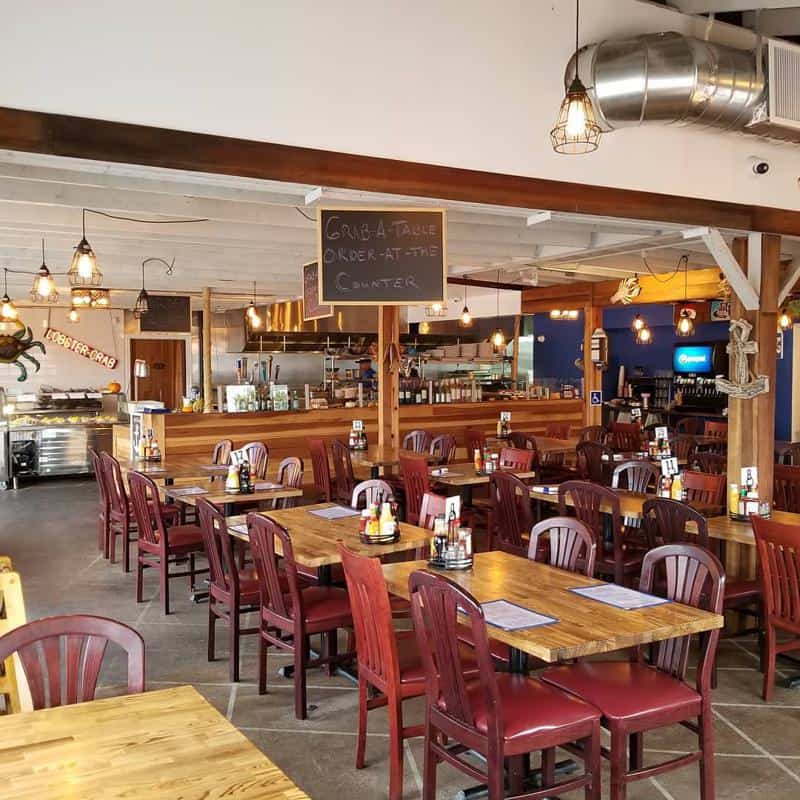 Address: 99 San Mateo Rd, Half Moon Bay, CA 94019
Phone: +1 650 729 3120
Known For: fresh seafood at affordable prices
The Fisherman's Taverna is a casual spot for lunch or dinner. It is right next door to the Half Moon Bay fish market, meaning it undoubtedly serves only fresh and high-quality seafood.
One of the most favored dishes is the Charbroiled Sampler which has Giant Prawns, Scallops, and Salmon and a choice of sides. If you prefer something different than seafood, go for the Miramar chicken sandwich, which also comes with a choice of sides.
Overall, the Taverna has the best quality but at affordable prices that can accommodate everyone's tastes and cravings. Furthermore, it has a homely feel and welcomes the whole family.
Cafe Capistrano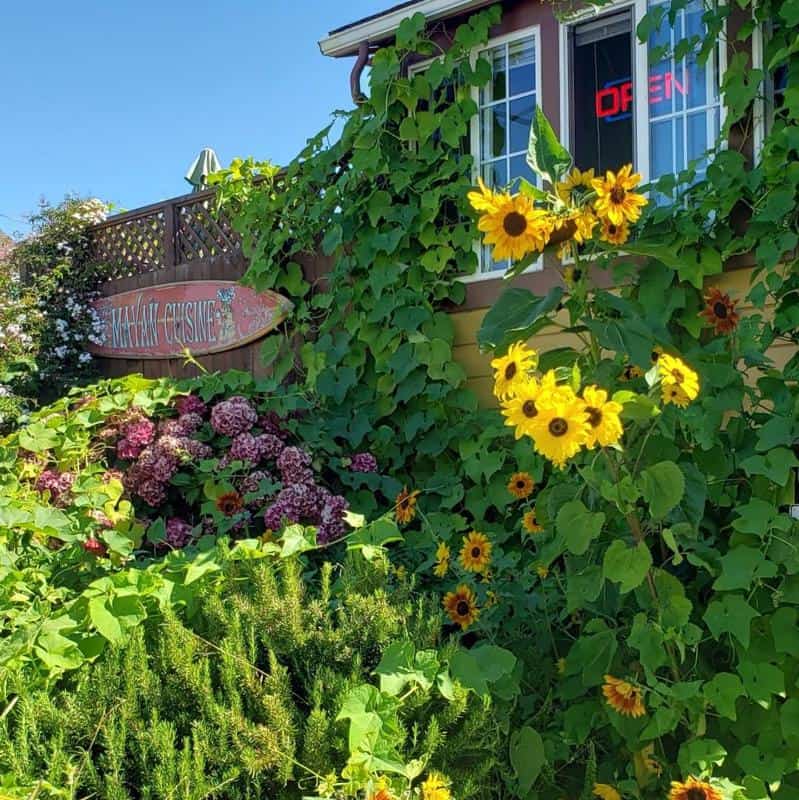 Address: 523 Church St, Half Moon Bay, CA 94019
Phone: +1 650 726 7699
Known For: Yucatan-inspired food
Cafe Capistrano is a quaint restaurant in a converted home providing a homey vibe with traditional Mayan-inspired meals and decor. Owned by Chef Arturo, it offers an elevated dining experience.
Specifically, expect to taste fantastic Mayan dishes from the Yucatan peninsula. They serve from slow-roasted pork and chicken adobo to fish tacos, with bold yet traditional flavors.
Be sure to try the Mayan panuchos, a fried tortilla stuffed with black bean paste and topped with Mayan coleslaw, pulled chicken, tomato, pickled red onion, and avocado.
Monsoon Himalayan Cuisine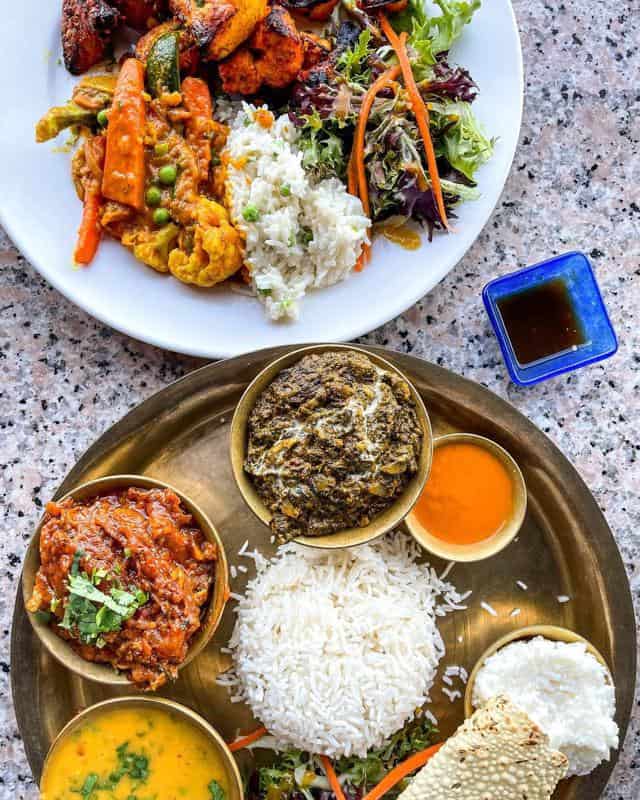 Address: 20 Stone Pine Rd, Half Moon Bay, CA 94019
Phone: +1 650 713 0826
Known For: authentic Nepalese cuisine
Chef and owner Ram Chandra Subedi wished to share his homeland's, Nepal cuisine and culture. Therefore, Monsoon Himalayan Cuisine came to life.
Raised in Pokhara, perched 1,700 meters in the Himalayas, Chef Ram grew up tasting warm, flavorful, and spicy meals. Thus, today he uses only homemade spices and local ingredients to create delicious and elevated dishes.
A favorite meal is the Himalayan Lamb Curry, a tender, flavorful dish that goes perfectly with garlic naan bread and rice. If you prefer a vegetarian dish, go for the Coconut Vegetable Curry.
Seville Tapas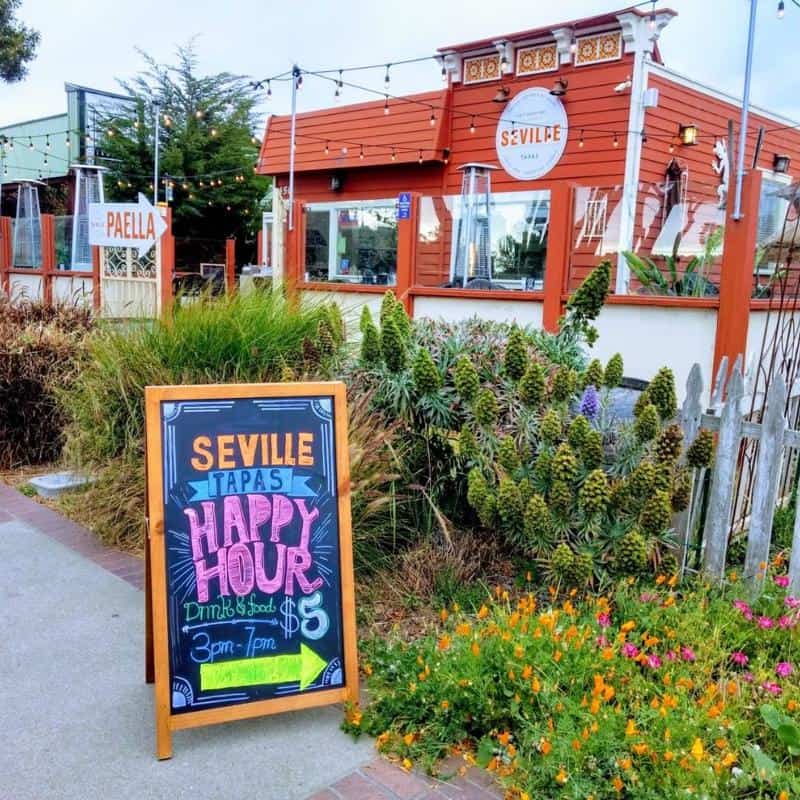 Address: 450 Capistrano Rd, Half Moon Bay, CA 94019
Phone: +1 650 563 4181
Known For: Spanish-inspired tapas and snacks
Seville Tapas brings a flavorful Spanish flair to Half Moon Bay's culinary scene. It offers a mix of Spanish plates and savory snacks to share with friends and family.
It has a sophisticated menu offering a variety of tapas ranging from dry-cured ham to empanadillas with different fillings, to pork tenderloin simmered in garlic wine sauce, or pepitos, which are mini sandwiches.
The restaurant's strong flavored dishes pair well with the extensive list of Spanish wines or their fresh house-made sangria. To fully enjoy Seville Tapas bring a group of friends and relish some tapas by the ocean.
Also Read:
Final Thoughts
Half Moon Bay is a fantastic destination to have a diverse culinary experience. It offers various cuisines satisfying everyone's preferences and cravings.
Here you will find a wide range of restaurants, from elegant to unique local restaurants of traditional American dishes and alternative or international cuisines.
Furthermore, you can find some of the best local wines, craft beers, and tasty cocktails at pubs and tap rooms, along with tasty snacks.