Tampa is not only known for its fantastic Busch Gardens but also for its huge assortment of seafood restaurants. This is the place to visit to get treated to the best food the sea has to offer. The cool sea breeze adds to the ambiance of the dining experience in this region.
The city of Tampa is home to upscale seafood restaurants like Oystercatchers that provide a perfect view of the Florida atmosphere.
Here, you will get to indulge in creative offerings as you enjoy tranquil boat-watching and stunning views of the sunset. Tampa also houses smaller seafood places that bring you a more intimate and casual seafood treat.
This article will take you through the best picks for eating seafood in the tourist town. Learn of the best joints to visit as you tour places like Tampa Zoo, Florida Aquarium, and Tampa Theatre. Save some room for more treats as you won't run out of incredible delicacies.
Best Seafood Restaurants in Tampa
1. Oystercatchers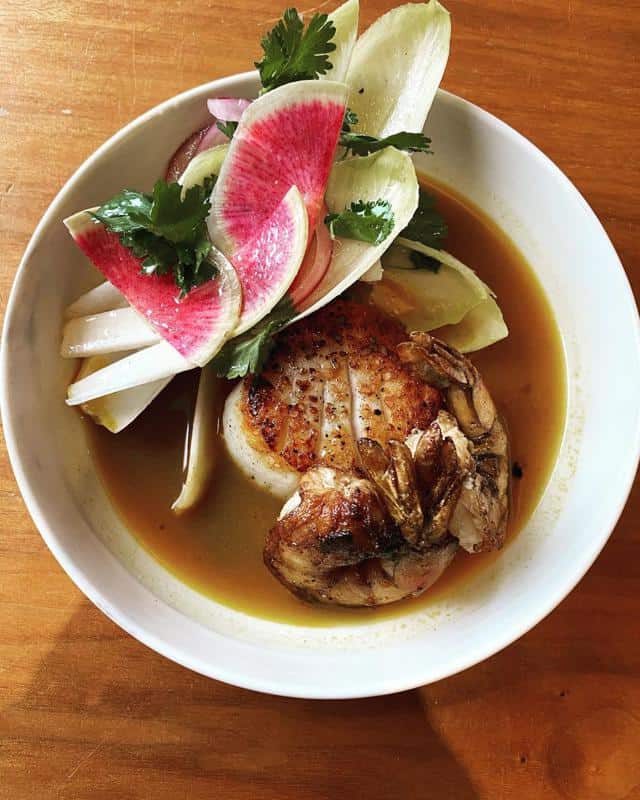 Oystercatchers offer you the best views in town with their proximity to Old Tampa Bay in a secluded location. It is situated in a sea of the natural landscape; the restaurant offers you fresh and local seafood that make up the critically acclaimed menu.
The Bay view bolds well with the fan-favorite lobster mac n' cheese and other menu options like the seafood towers. You can host private events at Oystercatchers under their umbrella shades and bone fires, making for a thrilling party.
The team provides excellent service from their customer help to their kitchen skills when preparing for brunch and other meals. The signature entrees at Oystercatchers include the pecan wood grilled grouper that is enticing with its saffron rice, asparagus and topped off with the key lime caper butter sauce.
2. Taste of Boston (South Tampa)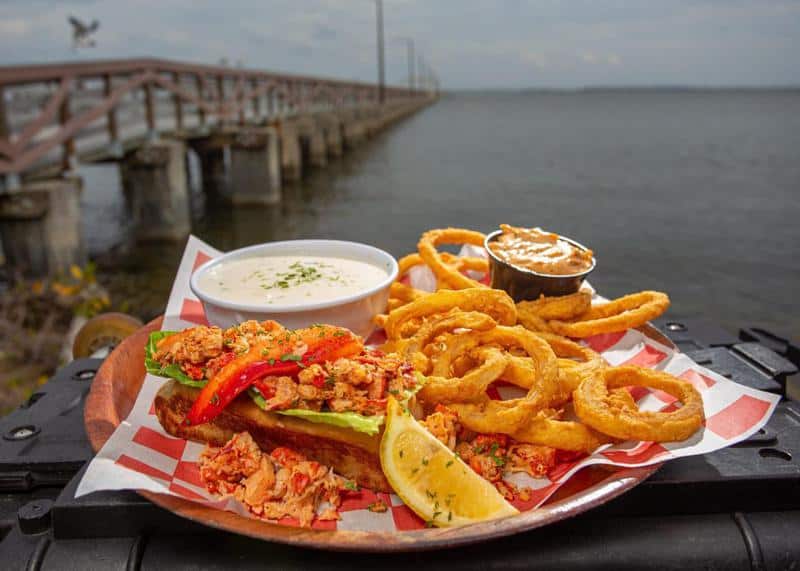 The Taste of Boston brings you inside and outside patio seating that offers complete dining services. The restaurant is family-owned, which gives it a personal touch for those looking to dine at a locally owned restaurant. Taste of Boston is located in the Ballast Point Park, where you can get to visit the fishing pier and the splash pad.
The seafood at this restaurant is a twist on traditional and modern cuisines. You are guaranteed to find something exciting like the shrimp tacos that are seafood tacos from corn tortillas, house-made pico de galo, all served with sour cream on the side.
3. Rusty Pelican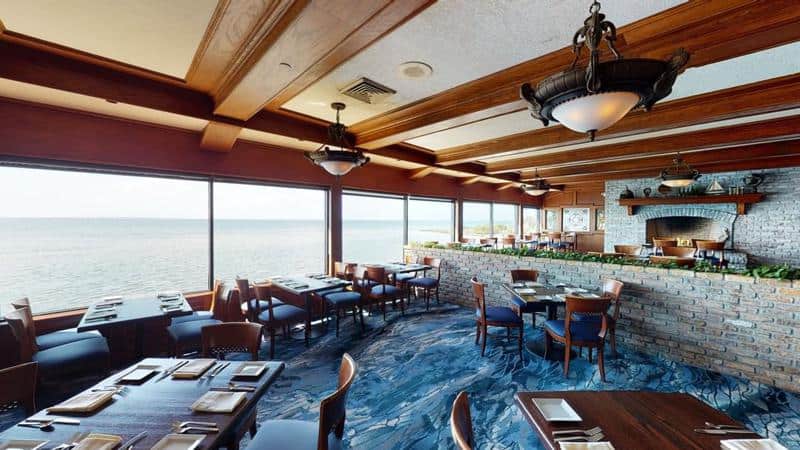 The Rusty Pelican provides its guests with an exotic escape to a tropical hideaway tucked beside Tampa Bay. The views of the water are stunning, especially during sunset. The expert event team can help design any of your events to take advantage of the scenery with themes and uplifting color combos.
Rusty Pelican is popularly known for its great selection of plates of seafood like the crab-stuffed gulf grouper and the crispy whole local snapper. You also won't miss the classic cuts of savory beef and chilled oysters, including East Coast and West Coast offerings. Visit Rusty Pelican to feast on the coconut shrimp with orange-ginger marmalade and pickled Fresno Peppers.
4. Skipper's Smokehouse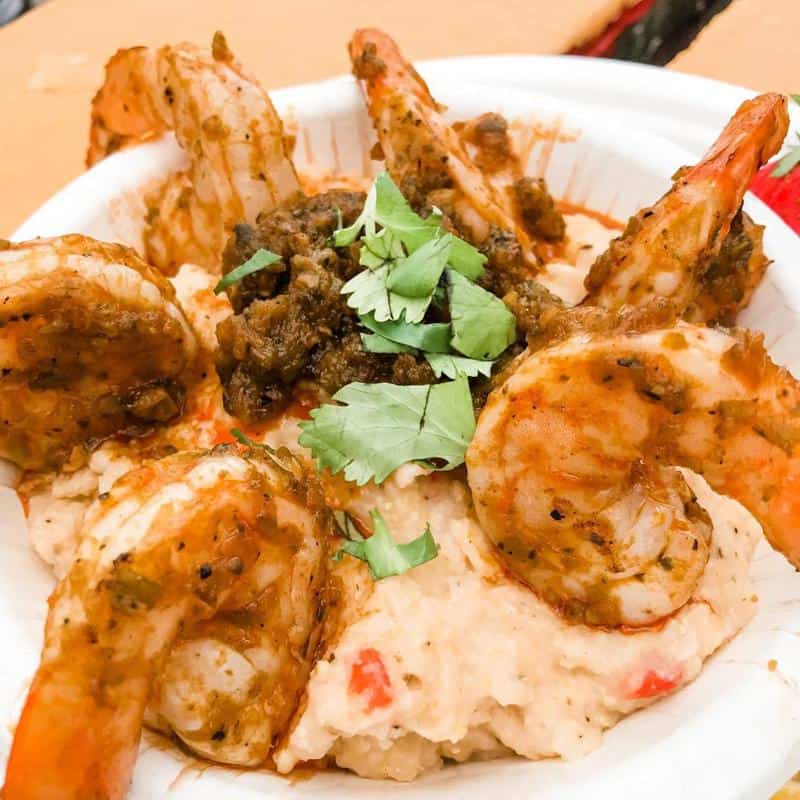 Skipper's is a restaurant and oyster bar with over 39 years of experience in the seafood section. It has been in Tampa Bay for so long that it has become part of the city's landmarks. The restaurant's design borrows from the smorgasbord of cracker and island-Key West styles. There are overturned boats and wooden walkways complement the large murals artfully placed around the premises.
Indulge your taste buds in Floribbeans cuisines that bring you a fusion of Caribbean, Louisiana, and Florida flavors under one roof. Skipper's Smokehouse is home to the award-winning Black Bean Gator Chili and the fried gator tail that you won't find anywhere else. The seafood selection is generous with options like farm-raised catfish, conch, shark, and basa,
5. Big Ray's Fish Camp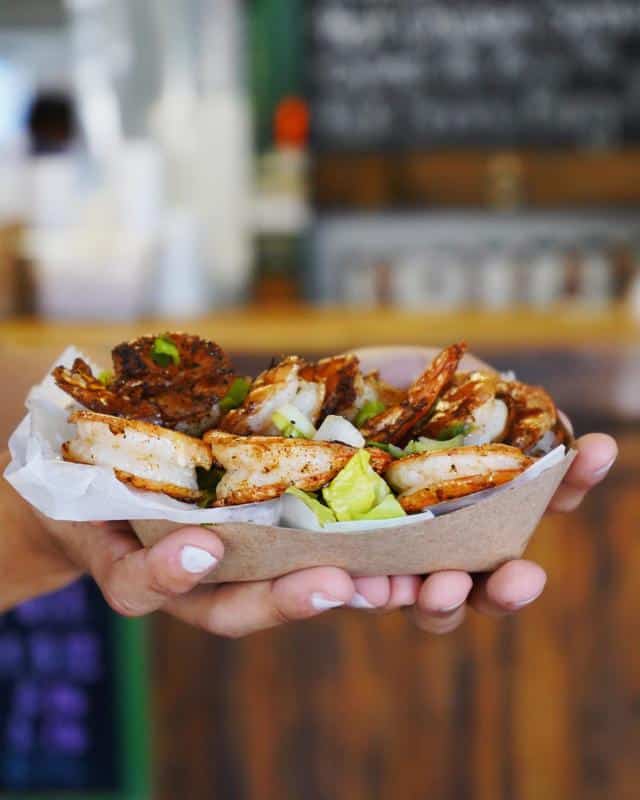 The Big Ray's restaurant is known for bringing the best of seafood from the bay into your belly. It is located in the Ballast Pointy neighborhood, where Chef Raymond Cruz brings you his years of experience in fishing and cooking. He has been able to create his restaurant from scratch through years of experimentation and innovation in the seafood and fast-food space.
Big Ray's offers you its signature wings, including Buffalo, BBQ, Thai Chile, and Old Bay. The slick menu consists of meat options that can be fried, grilled, or blackened, like the shrimp, Grouper Cheeks, and chicken options.
6. Ocean Prime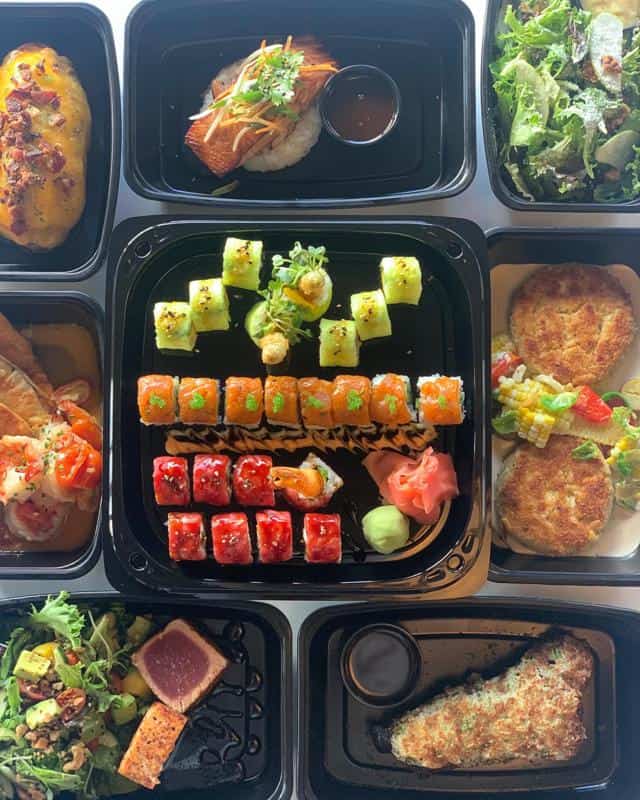 Ocean Prime is located inside the International Plaza. The chefs at the restaurant serve you simple yet pure and locally made flavors that create the menu from scratch. The fish used for their menu items is naturally and wildly harvested to give you the best meals possible.
The ocean roll sushi meals are tantalizing with the Hamachi, tuna, and salmon combo, all served with avocado and chili garlic oil. Order the vegetable roll to feast on soy paper, crispy asparagus, avocado, Daikon, Mango, Vinaigrette, and Sesame lime.
The seafood specials include blackened snapper with corn spoon bread and Jalapeno corn tartar. The chilled sea bass is a crowd favorite with its combination of whipped potatoes and champagne truffle sauce.
7. Jackson's Bistro & Sushi Bar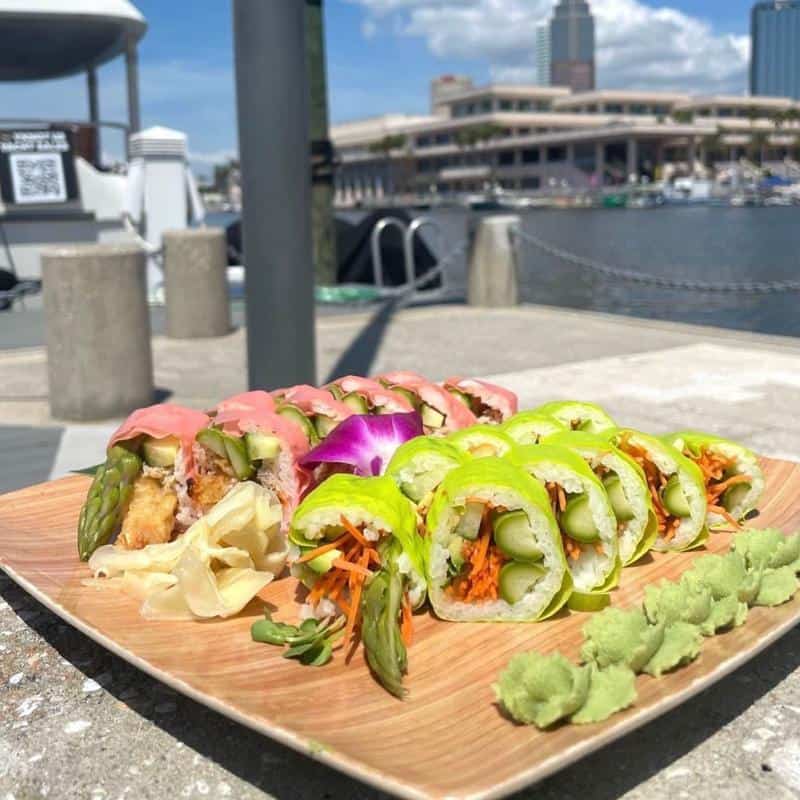 Jackson's Bistro is the 2021 Traveler's Choice award winner from TripAdvisor, and the Best of Tampa Bay Are from TripExpert. Moreover, the restaurant won the Diner's Choice Award in 2020. Jackson's Bistro has been in operation in Tampa since 1997. It has since served its guests with unparalleled views of the city's sparkling waterfront and the dynamic skyline.
The vintage point of the restaurant overlooks the Tampa Riverwalk and the Bayshore Boulevard. Here, you can enjoy many recreational events from afar and be stunned by the native wildlife. Its central location in the city makes Jackson's Bistro the perfect place to dine if you pass through the Amalie Arena, Tampa Convention Center, or the leading hotels in the region.
The popular sushi bar is a massive attraction in the area, especially during the sunset hours when the day is calm, and the views are inviting. The chilled seafood platter is another excellent choice with one dozen oysters, a shrimp cocktail, and a crab cocktail with horseradish.
Read More: Best Sushi Restaurants in Tampa
8. Watervüe Grille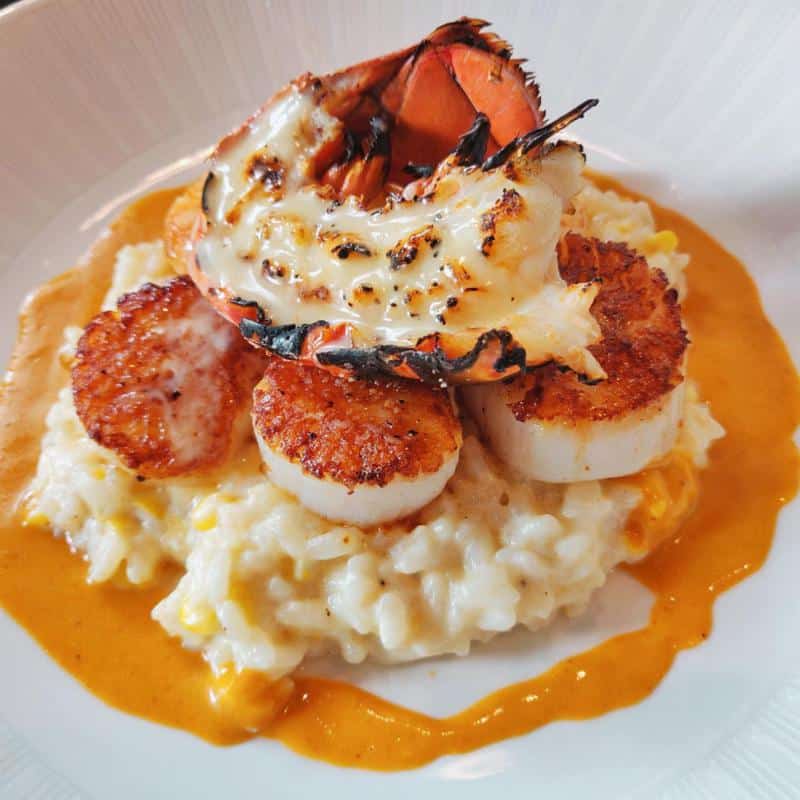 Watervue Grill is located at a walking distance of various attractions in the city, like Tampa Convention Center, The Westin, Public Garage Parking, Marriott Waterside, and JW Marriot. Established in 2018, the restaurant is relatively new but still offers some of the freshest Florida Seafood on the waterfront.
Here, you will get seafood options with various flavors, waterfront patio seating, and private dining space. Indulge yourself in the eclectic happy hour menu from 5 pm to 7 pm every day.
Get introduced to the red chili-rubbed gulf Corvina that features creamy jasmine rice, asparagus, and the lobster brandy cream sauce. The grilled swordfish is another favorite with its roasted tri-color baby carrots.
9. Miguel's Mexican Seafood and Grill
Lunch is served from Monday to Friday from 11 am till 3 pm at Miguel's Mexican Seafood and Grill. The brunch menu is open only on the weekends from 11 am to 3 pm. Here, you will get to try the award-winning margarita as well as more than 20 different tequila shots and handcrafted cocktails.
Miguel's is dedicated to offering authentic Mexican cuisines that are rich and robust in flavors. You can choose to go with the Mexican staples like the fajitas that are served with rice, pico de gallo, guacamole, sour cream, handmade tortillas, and frijoles charros.
The seafood options include specials like the seafood El Mario which has shrimp & Jumbo Scallops sauteed with pico de gallo, mushrooms & authentic species over rice. All of this is served with sour cream, handmade corn tortillas, and guacamole.
10. Blue Sea Seafood Market and Restaurant
Blue Sea is a unique seafood place that you must visit when you get around Tampa. It is a unique location that offers both a seafood restaurant and a seafood market where you get to buy large selections of fresh seafood options. Some great items include salmon, snapper, grouper, mullet, and shrimp. Visit their website to get to know which items are in stock on a particular day.
The restaurant sources some of its ingredients from its own market section to bring you fresh seafood options. The menu consists of fried seafood combinations like the seafood platter with clams, scallops, and shrimp, and all served with fries and hushpuppies.
11. Happy Fish Restaurant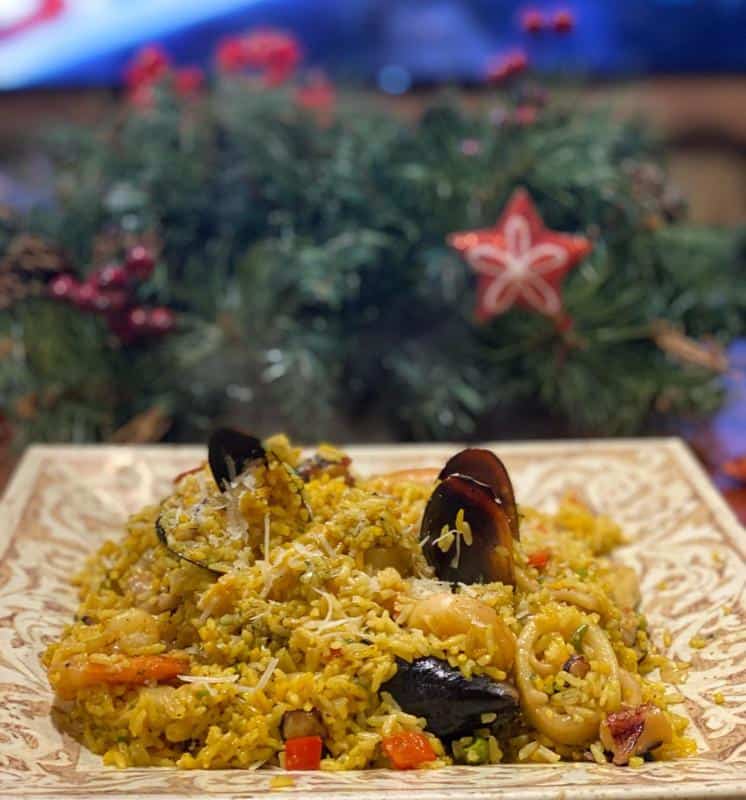 Happy fish offers Peruvian fusion-style foods to the guests, all derived from Peruvian gastronomy and culture. This is the place to take your family and group of friends to enjoy a great event, live music performances, and delicious recipes.
Their seafood and fish section is generous with multiple options of shrimp-like the Jalea con Yuca consisting of a platter of fish, shrimp, calamari, and yuca topped with lemon juice and onion. You also get the Arroz con Mariscos that feeds yellow rice mixed with shrimp, squid, octopus, and mussels.
12. West Fortune Street Fish Market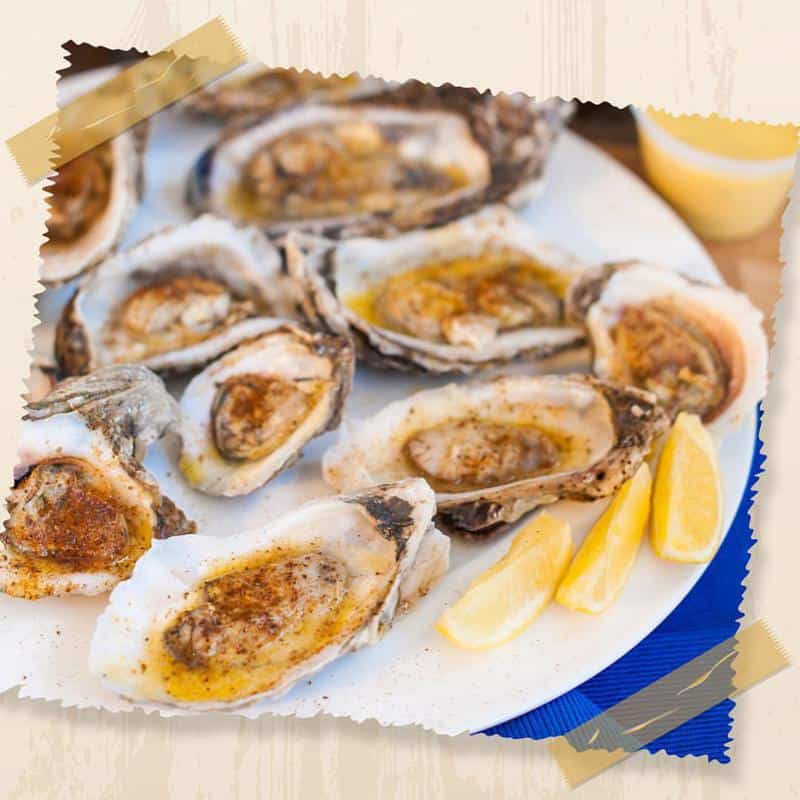 The most popular special at West Fortune Street Fish Market is the snow crabs that include a choice of butter garlic or spicy butter garlic with toppings like mild, hot, or old bay. The captain's trio also comes with fries and includes shrimp, crab, and fish with a choice of Alaskan pollack, mullet, or whiting.
Also Read: Best Seafood Restaurants in Fort Lauderdale
13. Charley's Steakhouse and Market Fresh Fish
Charley's specialty is in the steak and seafood world. There is a huge selection of wagyu selections with a guarantee of the most special dining experience. The family operated, and Charley Woodsby started the locally owned restaurant. His strengths are in the steak business, but he has managed to bring about a great seafood affair.
The best of the best on the list includes the colossal seafood tower that has a U-6 shrimp cocktail, Florida stone crab claws, oysters on the half shell, and the blue crab meat. Moreover, the tasting sampler has fried lobster tail, point Judith fried calamari, tuna sashimi, and bacon-wrapped diver scallops.
14. Anchor and Brine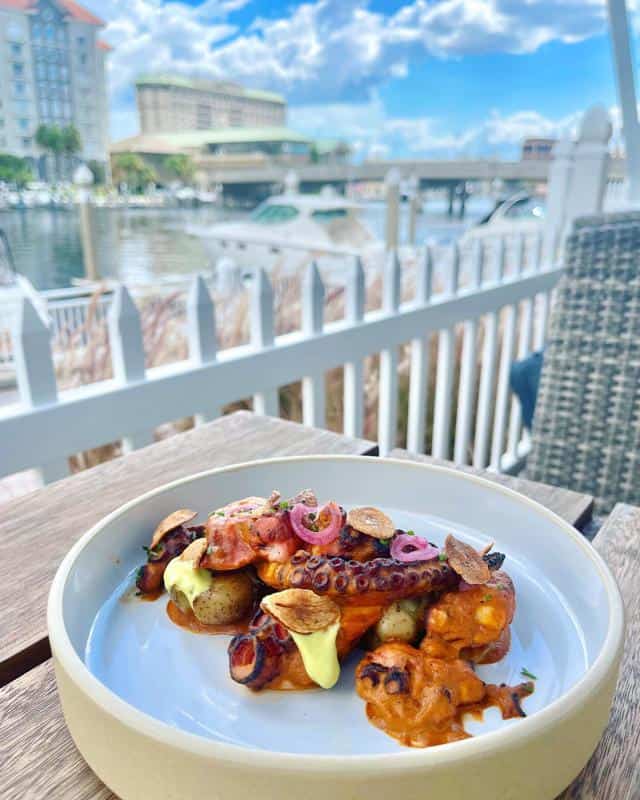 Anchor and Brine are known for its refined seafood menu that takes inspiration from the Tampa surroundings to give you a connection to the waterfront. The locally-influenced fresh seafood options are complimented with the craft cocktail pairings.
Chef Richard Sandoval executively curates the menu. On this menu, you will find items like the large plates that include pan-seared adobo whole snapper with Cahaba's petite mixed with lettuce salad, lime vinaigrette, oven-dried herbed tomato, and spicy aioli.
15. Council Oak Steaks and Seafood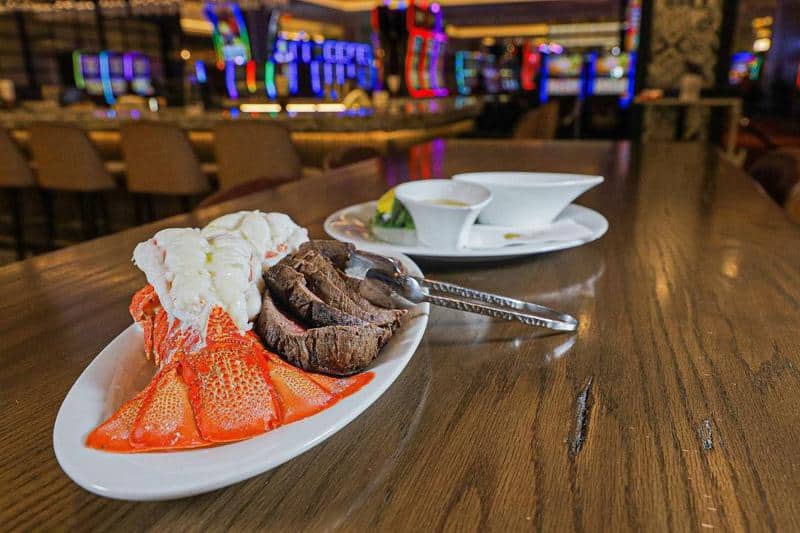 Council Oak is the award winner of the Wine Spectator – Award of Excellence from 2015 to 2020. Another award under its bucket is the 2021 Casino Player Magazine Best of Dining and Nightlife – Best Steakhouse.
The restaurant is part of the Seminole Wild Card, where they offer classic-American steakhouse and fresh seafood options in an open kitchen. You can get to see the meals being prepared in front of you by the Council Oak team of chefs who have perfected the art of culinary excellence.
16. Salt Shack On the Bay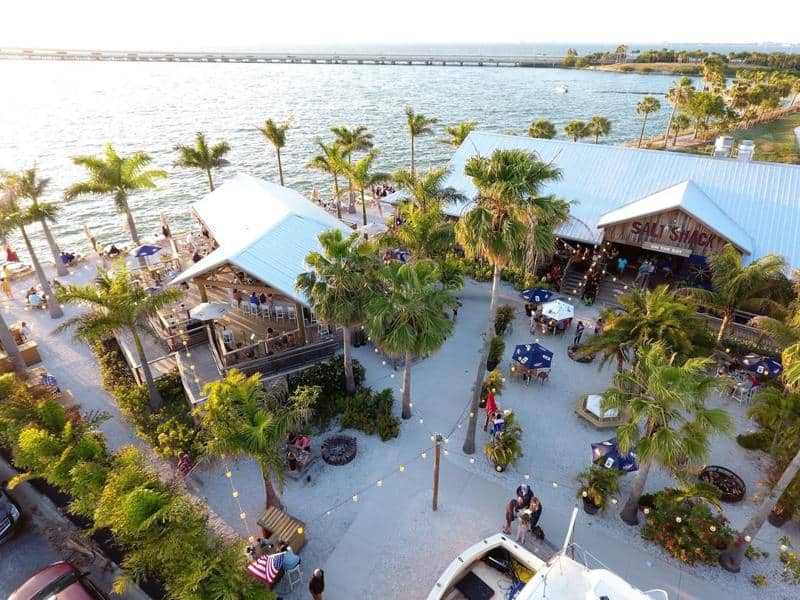 This rustic and refined waterfront restaurant brings you excellent seafood where the sky touches the sea. Located off the old Tampa Bay, Salt Shack is accessible both by land and sea, bringing in visitors and tourists. It is considered a hidden treasure nestled on the Rattlesnake Point off Gandy Bridge.
The fish and seafood are fresh from the sea by skilled fishers bringing you a Caribbean-inspired menu. The land and sea menu brings you grilled gulf shrimps with shack seasoning and banana chutney, all served with rice and peas & jicama slaw.
Final Thoughts
The waterfront is convenient and outstanding for seafood restaurant businesses, be it food purchases or fine dining. Visit the location to feast on the fresh Caribbean-inspired meals and modern twist seafood with a clear view of the Tampa Bay sunset views.
Also Read: