Wytheville is a town in and the county seat of Wythe County, in western Virginia. It is named after George Wythe, a signer of the United States Declaration of Independence and mentor to Thomas Jefferson.
It is also known as "The City of Lights." Interstate Highways 77 and 81 were constructed to intersect the town, making it a long crossroads for travelers.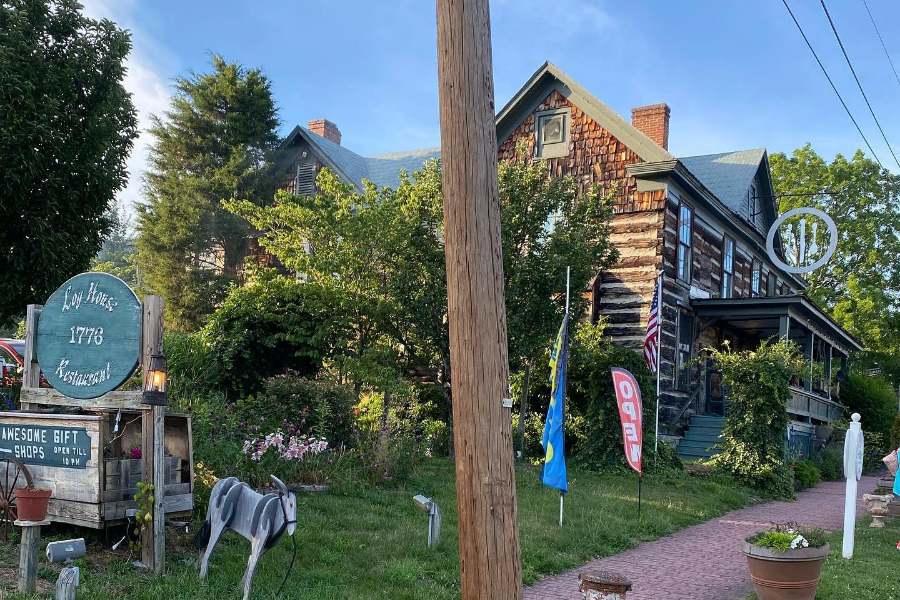 Therefore, it is often a city visited by many travelers. Wytheville may be a small town, but it has a long history. And, of course, you can explore the town's history, culture, and diversity through food.
Check out here the 10 best restaurants to experience a diverse culinary scene in Wytheville.
Best Restaurants in Wytheville
Log House 1776 Restaurant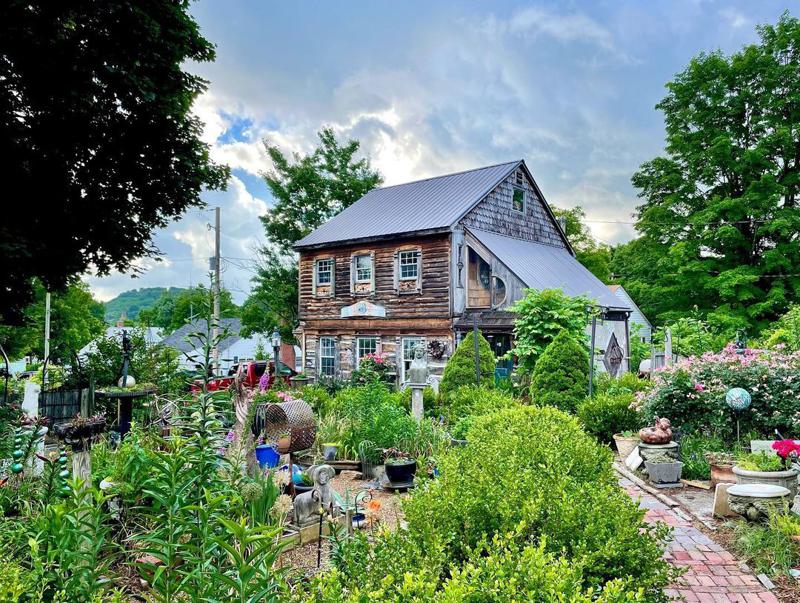 Address: 520 E Main St, Wytheville, VA 24382
Phone: +1 276 228 4139
Located in downtown Wytheville, Log House 1776 Restaurant will take you back in time to 1776. It consists of several buildings connected together either directly or by short passageways. There are also two shops and a garden that have a distinctly Big Sur ambiance.
At the Log House, you can enjoy a variety of dishes like Log House Pork Tenderloin, Chicken Marengo, rainbow trout, salmon, and many more delectable dishes. They are all inspired by a different era of the region, which might seem relatively basic but are very filling, leaving you satisfied and happy.
A unique dish you should try is "Confederate Beef Stew," which has delicious gravy sauce but a lot of flavors. Generally, steaks are very tender and mouthwatering, and most importantly, they are all reasonably priced.
Peking Chinese Restaurant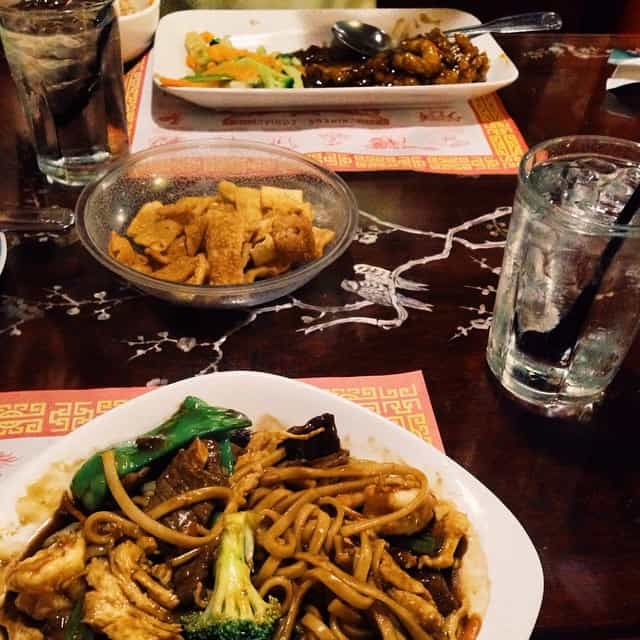 Address: 105 Malin Dr, Wytheville, VA 24382
Phone: +1 276 228 5515
Website: Peking Chinese Restaurant
Peking Chinese Restaurant has served authentic Chinese cuisine to Wyvetheville's locals for over twenty years. It was opened by Jen Wu, who wishes to create an authentic Chinese dining experience for the city.
And indeed, for many, Peking is one of the best Chinese restaurants they've visited in the U.S. simply because of its authenticity. You can see that through the delicious food and the Chinese-themed decorations.
When you enter the beautiful ornately decorated building, you can expect to be greeted by the lovely hostess. At the center of the restaurant is a spacious room with long, elegant tables that can serve up to ten. There is also another seating area with circular tables available for private parties of up to 45.
Moon Dog Brick Oven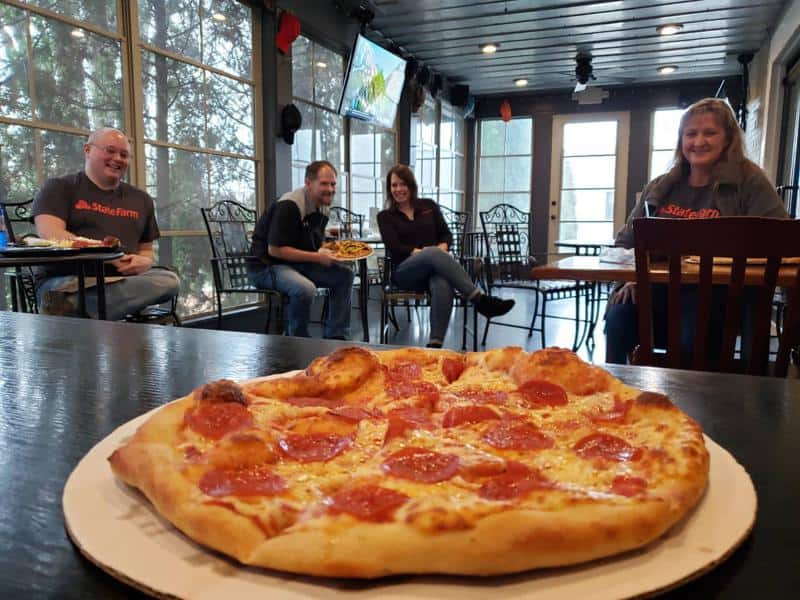 Address: 205 E Main St, Wytheville, VA 24382
Phone: +1 276 227 0401
Moon Dog Brick Oven is located in historic Downtown Wytheville. It is a fantastic spot for a casual lunch or dinner and to enjoy brick oven pizza, wings, pasta, calzones, subs, and even vegetarian, vegan, and gluten-free choices.
The selection of dishes is vast and delicious. But most importantly, the service at Moon Dog is exceptional. All the staff members are always ready to help and give their insight on their menu or even information on the best things to do and see downtown if you are traveling!
The restaurant has a homey and cozy ambiance letting you relax and enjoy delicious food. Also, this is a dog-friendly restaurant, so if you are traveling with your furry friend, this is the perfect spot to enjoy a delicious meal.
El Puerto Mexican Grill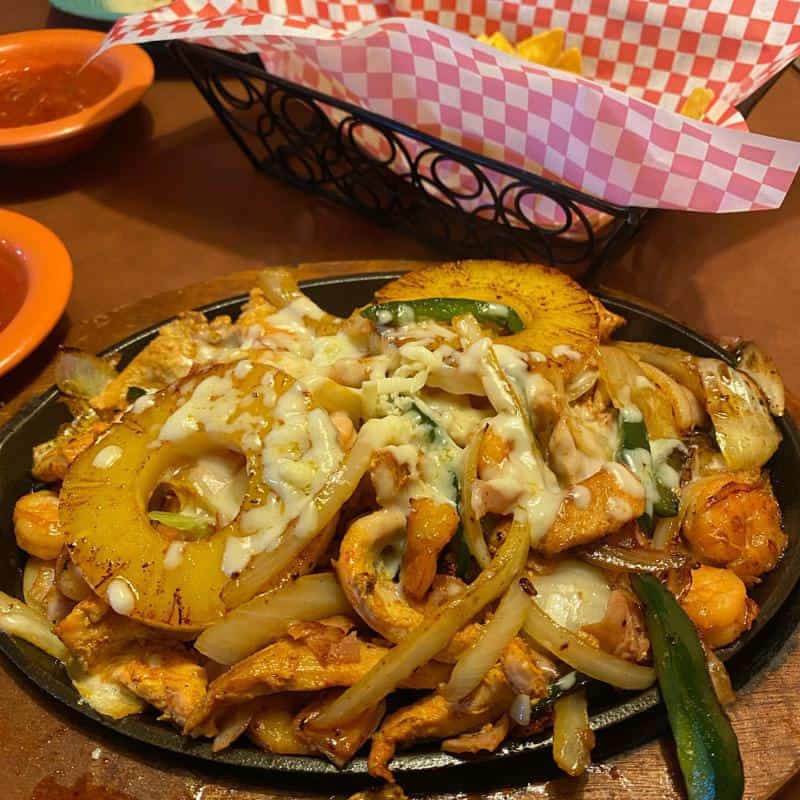 Address: 1910 E Main St, Wytheville, VA 24382
Phone: +1 276 228 3159
At El Puerto Mexican Grill, you'll feel as if you are transported to Mexico from Virginia. Their menu features authentic Mexican dishes and drinks with rich flavors and an appetizing appearance.
Start your meal with tasty nachos with homemade guacamole. Then continue with the delectable cheese enchiladas with chicken and a salad with a side of flavorful rice. Lastly, finish your evening with tasty Margaritas.
The restaurant has a southern vibe with Mexican decor. It has a great outdoor seating area and is perfect for a casual family evening outing. Furthermore, the service is always helpful, and no matter the occasion, you will be greeted with a big smile and feel like a king.
Grayson Restaurant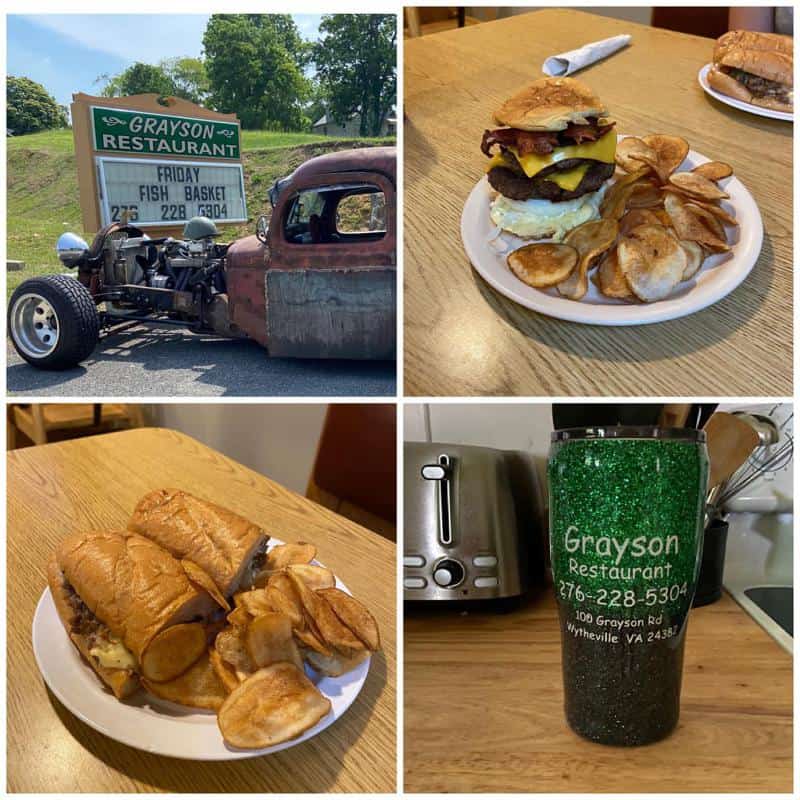 Address: 100 Grayson Rd, Wytheville, VA 24382
Phone: +1 276 228 5304
Grayson restaurant is definitely a favorite among locals and visitors. It is a rather small restaurant, but if you are looking for some traditional, authentic American food, this is the perfect spot.
It is an old-style diner serving breakfast, lunch, and dinner. You can find dishes from sandwiches, salads, and sides to burgers and steaks. Some notable dishes you should try are Grayson Burger, Philly Cheese Steak Omelet, and Pulled Pork BBQ Plate.
The diner is a cozy place with an old-fashioned but homey American vibe that will make you reminisce about childhood memories. The service is always top-notch, welcoming everyone with a big smile and making them feel like part of their big family.
CJ's Pizza and Subs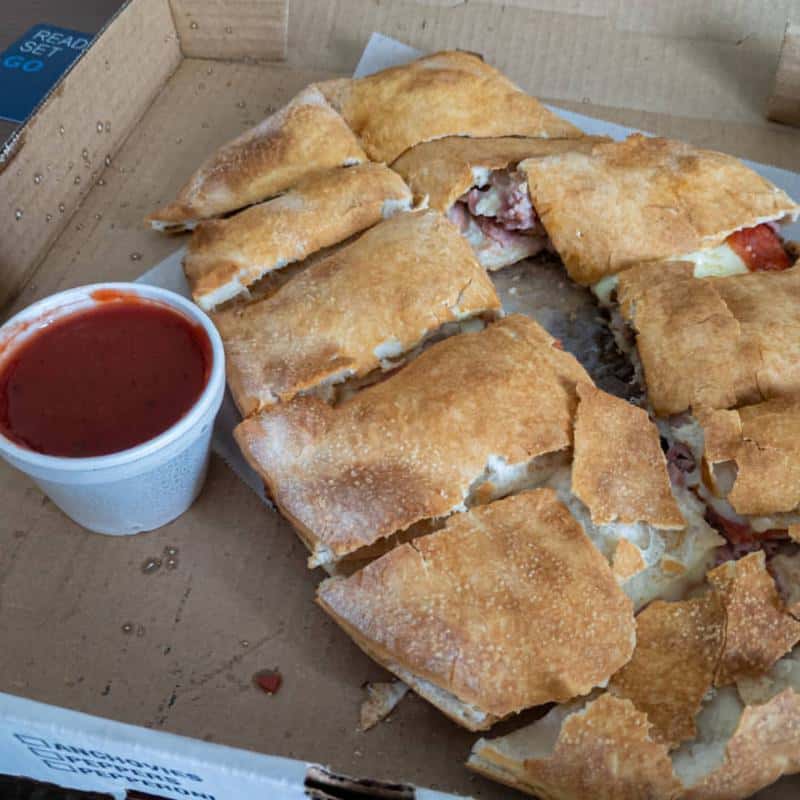 Address: 1025 W Lee Hwy, Wytheville, VA 24382
Phone: +1 276 228 8448
C.J.'s has been serving the freshest and most delicious pizzas in Wytheville since 1982. Their commitment to serving fresh and flavorful food, as well as, serving the best hospitality, made them the favorite pizza shop in the town.
The pizza here starts with handcrafted, homemade dough, and it is then topped with one of their homemade sauces and fresh ingredients. Furthermore, they use 00% real White Cheddar Cheese instead of Mozzarella, giving their pizza a unique taste.
They also use the best quality meats and toppings for their subs. And, of course, their pasta and salads are always prepared meticulously with the highest-quality ingredients. When here, be sure to try their Steak & Cheese Sub and their famous Stromboli pizza.
Papa Tasos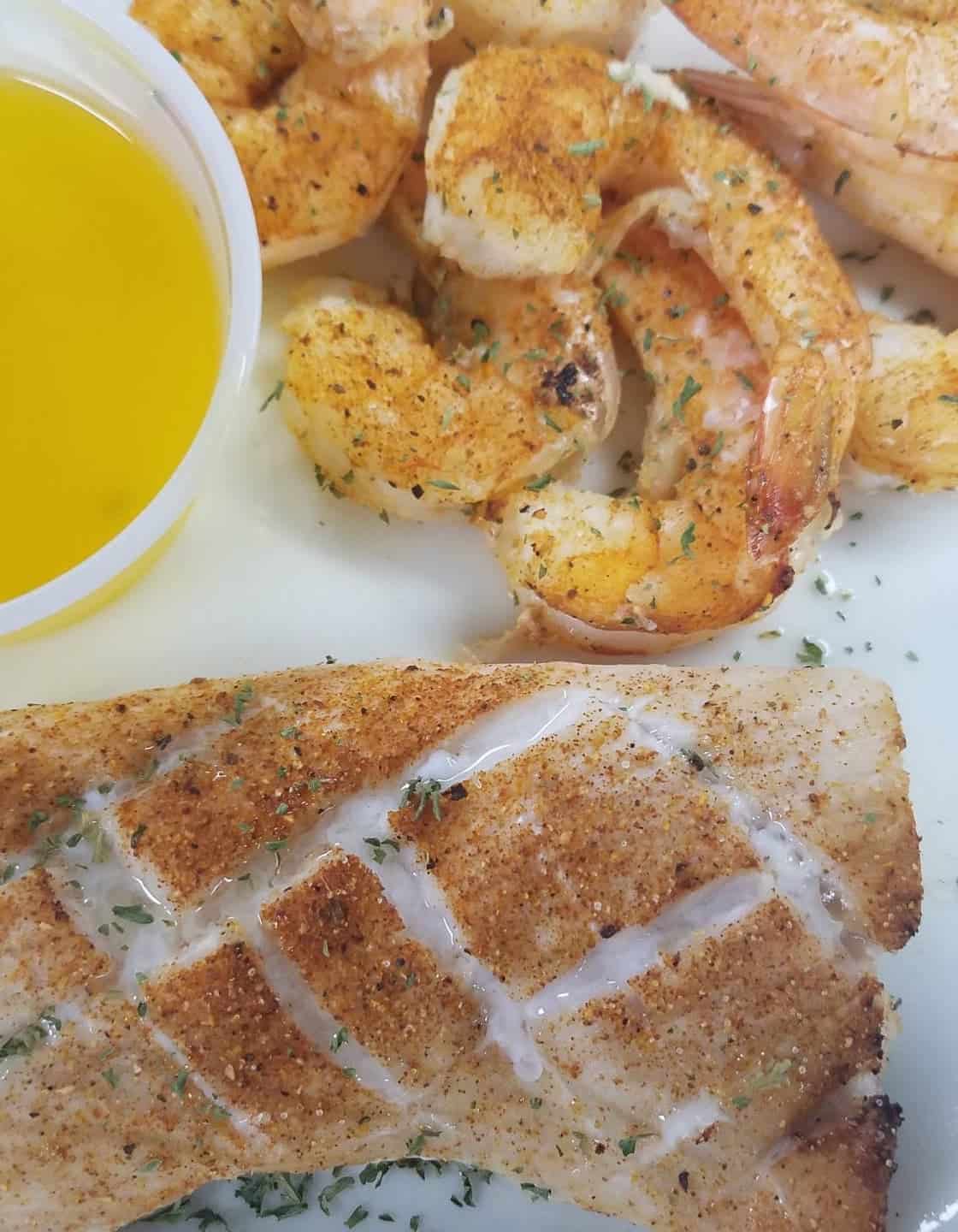 Address: 1965 US-11, Wytheville, VA 24382
Phone: +1 276 228 5300
Inspired by Greek hospitality and authentic cuisine, Papa Tasos has been dedicated to providing a warm, welcoming, and unforgettable dining experience. The menu features a variety of Greek seafood specialties, including pasta, burgers, and chicken.
From indulgent appetizers to entrees, desserts, wines, and specialty drinks, there's always something everyone will enjoy. Greek philosophy, since ancient times, was all about hospitality, and at Papa Tasos, you will surely feel satisfied with their excellent service and food.
The service is always quick and helpful in suggesting the best food according to your likes and dislikes. The restaurant has an excellent salad bar, and its menu consists of delicious Greek meals such as souvlaki and gyros. It is a place you can find anything to feel full and satisfied.
Skeeter's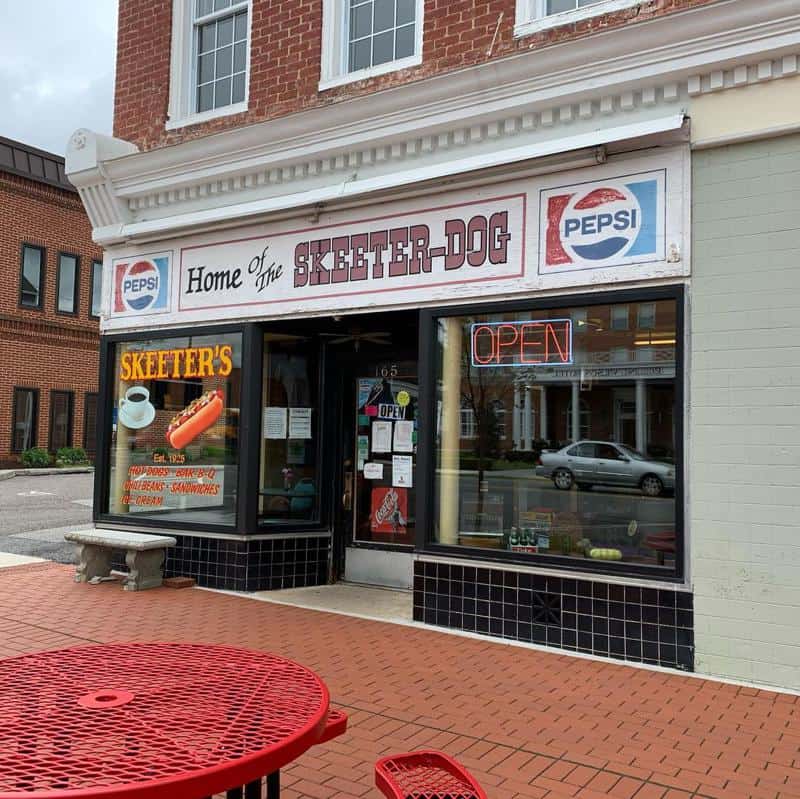 Address: 165 E Main St, Wytheville, VA 24382
Phone: +1 276 228 2611
Wytheville is home to Skeeter's World Famous Hot Dogs, which have been on the menu in one of Virginia's oldest continuously operating restaurants since 1925. It is a restaurant that takes you back to a time when everybody seemed to know everybody and customers were treated like friends, family members, and neighbors.
Generations of families have enjoyed sitting on the spinning stools at the vintage lunch counter, enjoying a steamed Skeeter dog served on plain white napkins. To become part of this huge family, be sure to try the world-famous "Skeeterdogs." It's a favorite for generations among locals and travelers.
The outside feel and atmosphere offer the uniqueness of the venue. When you arrive, you are quickly greeted with a big smile and immediately served. Their dogs will impress you and give you a taste of uniqueness and happiness.
Graze on Main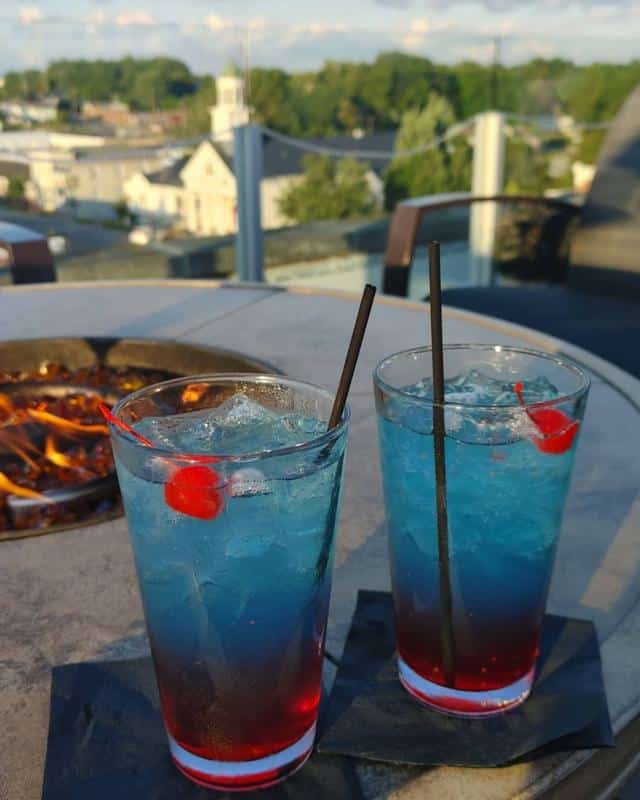 Address: 170 E Main St, Wytheville, VA 24382
Phone: +1 276 223 2334
Enjoy a luxurious night in the area while dining in the new-style southern and eclectically designed Graze on Main. The decor features wood floors, luxurious fabrics, comfortable seating, unique art, and lighting.
It offers seating in a fabulous bar, the Atrium dining room, or the outdoor patio. Otherwise, if you're looking for some privacy for a small group, you can enjoy a lovely evening dinner party at the private dining room, The Vault. Offering a casual but elegant dining environment, Graze on Main only offers excellent meal and beverage choices.
It offers a southern twist on some favorites like pimento cheese, fried green tomatoes, shrimp and grits, and finely prepared filet, crabcakes, trout, and salmon. You can also enjoy one of their specialty cocktails, bourbons, microbrews, southern teas, or savory wines. Lastly, finish your evening with house-made desserts.
High Plains Barbecue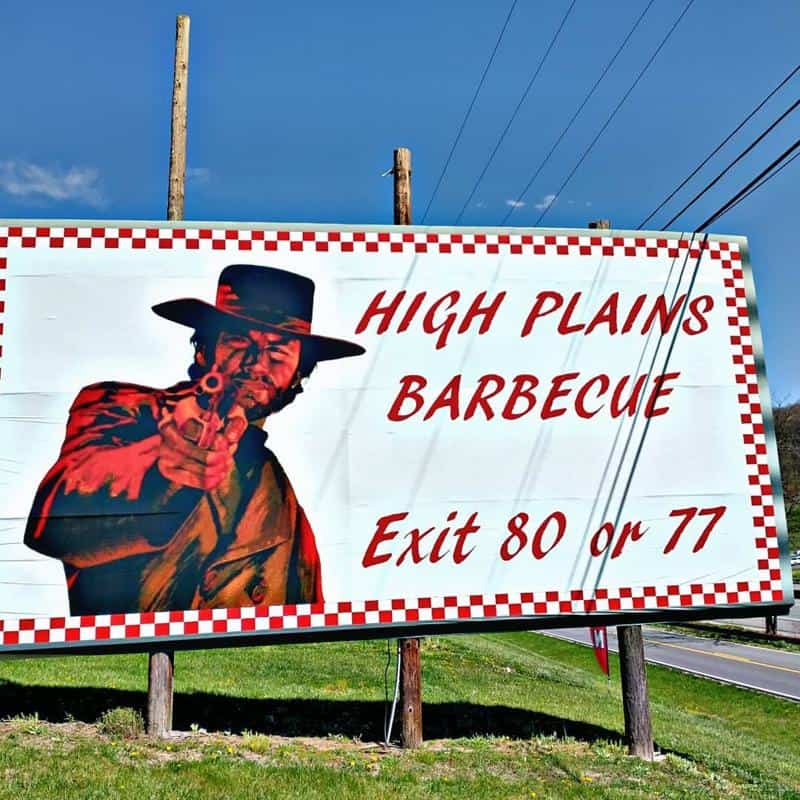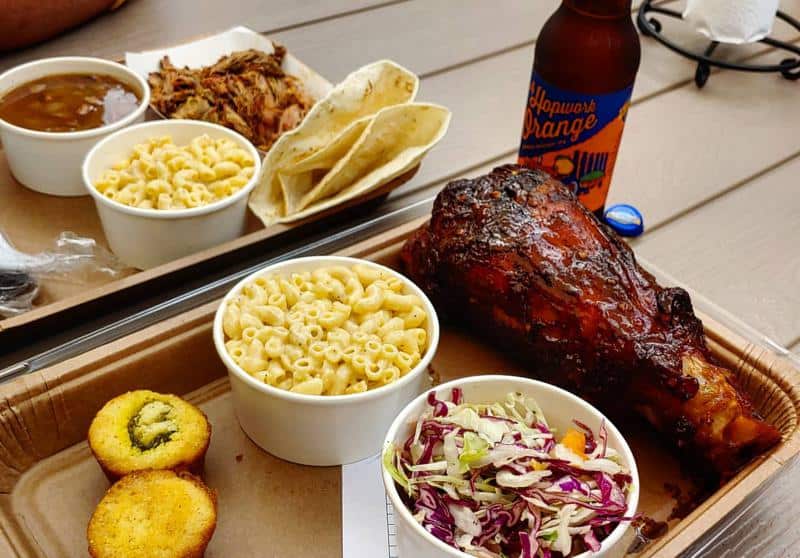 Address: 2120 E Lee Hwy, Wytheville, VA 24382
Phone: +1 276 920 8232
When you head to the South, you must have at least once the southern BBQ. It is the sweetest and most sultry taste you'll ever have. At High Plains Barbecue, you'll have the opportunity to taste some of the best BBQ sauces with a selection of meats.
It is a rather hidden restaurant, but it is a true treasure of Wytheville. They specialize in slow-smoked meats and homemade sides. Some of the favorite dishes among visitors are Pulled Turkey, Sand Mountain Pig Wing, Mac and Cheese, and Potato Salad.
The restaurant is inspired by old-style diners and BBQs, so you should expect to order at the counter rather than have table service. Nevertheless, the dining area is always spotless and wide, and the waitstaff is always around to help.
Read More: Best Sushi Restaurants in Richmond, VA
Final Thoughts
Wytheville offers a variety of foods to fit your tastes and desires after a day of exploring the town or a long drive. Restaurants range from popular national chains to unique local eateries of traditional American dishes and alternative or international cuisines. It is the perfect town for a culinary exploration or a quick and relaxing dining experience.