Las Cruces is located on the edge of the Chihuahuan Desert in New Mexico. It is home to New Mexico State University, New Mexico's only land-grant university.
For this reason, as a student city, it is filled with many good eats.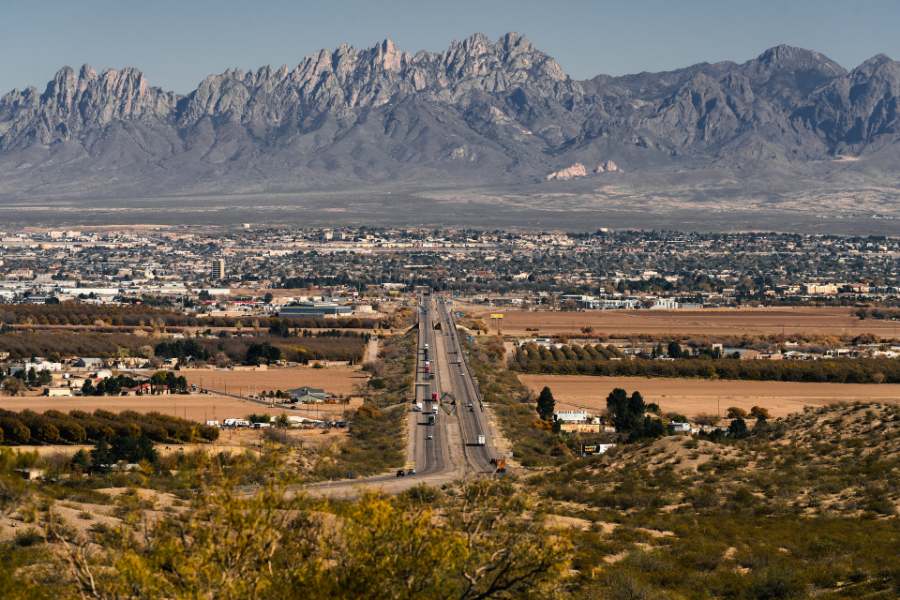 Naturally, Las Cruces is an oasis of delicious Mexican food, but the city has many other culinary delights. You will find plenty of international cuisine such as Greek, Lebanese, and Asian cuisines.
For your convenience, here is a list of some of the best restaurants in Las Cruces so you can easily explore the best local eateries in town.
Best Restaurants in Las Cruces
La Nueva Casita Cafe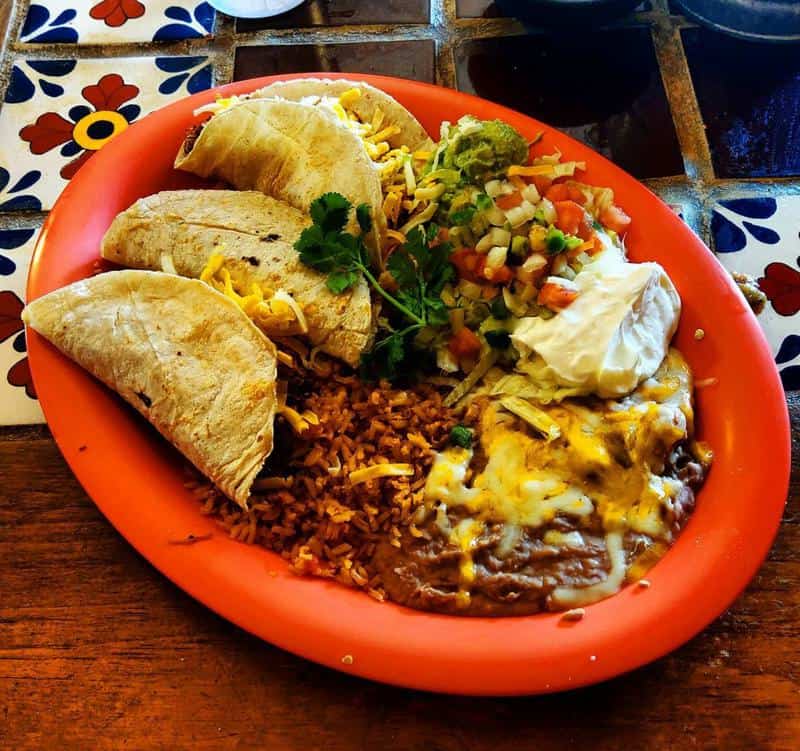 Address: 195 N Mesquite St, Las Cruces, NM 88001
Phone: +1 575 523 5434
Known For: authentic Mexican food
Located along N. Mesquite Street, La Nueva Casita Cafe is a long-running eatery established in 1957. It serves delectable Mexican dishes in a cozy and vibrant setting.
La Nueva Casita is a local favorite and one of the best-rated restaurants in Las Cruces. It's an ideal choice for hanging out with friends and family and tasting some of the best Mexican food in the city.
The most favored dish is the heaping plate of Chili Rellenos and Chimichanga. They also serve fantastic tacos and if that's what you are looking for, go for the Star Tacos.
D.H. Lescombes Winery & Bistro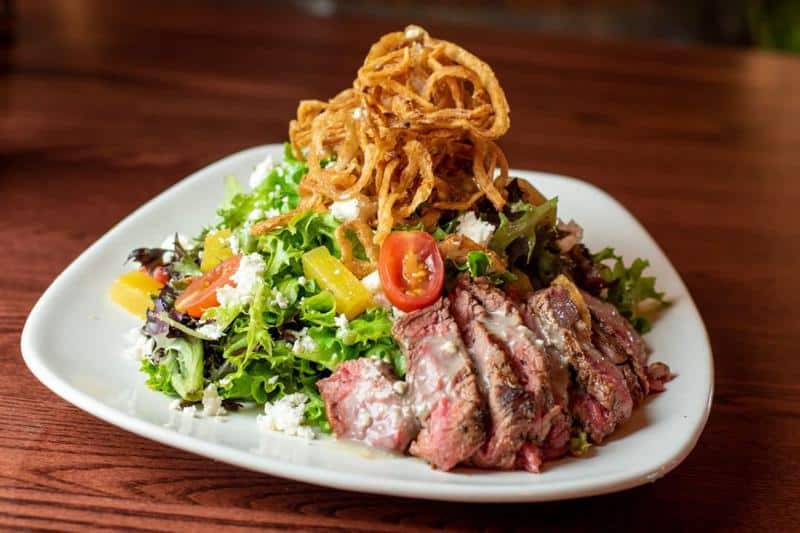 Address: 1720 Avenida de Mesilla, Las Cruces, NM 88005
Phone: +1 575 524 2408
Known For: romantic outdoor patio
D.H. Lescombes Winery & Bistro is undoubtedly one of the prettiest and most sought-after restaurants in Las Cruces. Its warm setting and hearty meals make it the perfect spot for a date outing with your significant other.
Apart from delectable food, D.H. Lescombes offers tasty local wines and craft beers. Therefore, this is indeed a great choice to have a gourmet-like experience in a casual spot. You can choose to enjoy your meal indoors or on the romantic patio outdoors.
To fully enjoy the experience, go for the Bistro Burger or the New Mexico pasta. If you prefer a chicken dish, try the Chicken Parmesan or Pecan Crusted Chicken.
A Bite of Belgium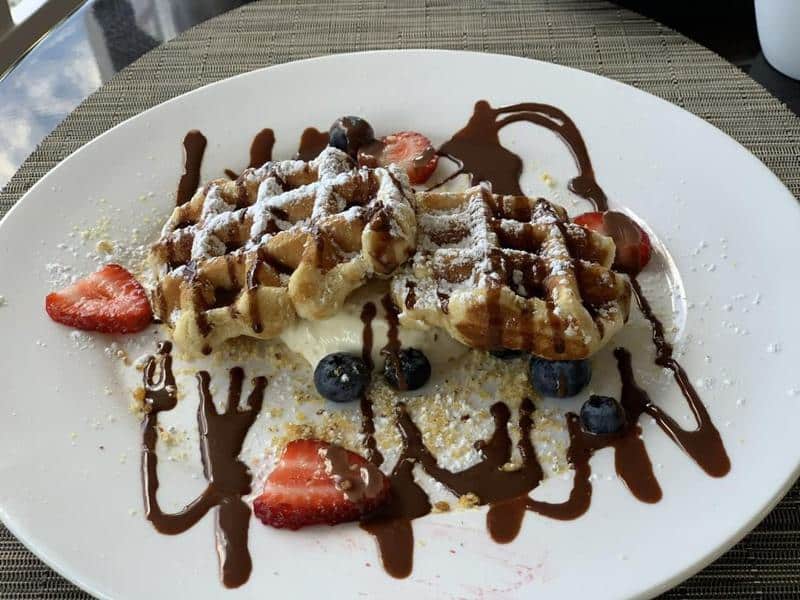 Address: 741 N Alameda Blvd #16, Las Cruces, NM 88005
Phone: +1 575 527 2483
Known For: relaxed and casual environment
Situated along Alameda Boulevard, A Bite of Belgium is a popular brunch offering Liège waffles, burgers, and other Belgian-style fares in a casual and relaxed environment.
Although a relatively simple eatery, this is a fantastic spot for lunch. It offers Belgian comfort food that will satisfy both your hunger and heart. The most exciting part of the restaurant is the beautiful outdoor tent and patio set.
Be sure to order the Southwest Eggs Benedict for an exciting twist to your favorite breakfast dish. Also, treat yourself to a Lavender Lemonade Mimosa.
Cattle Baron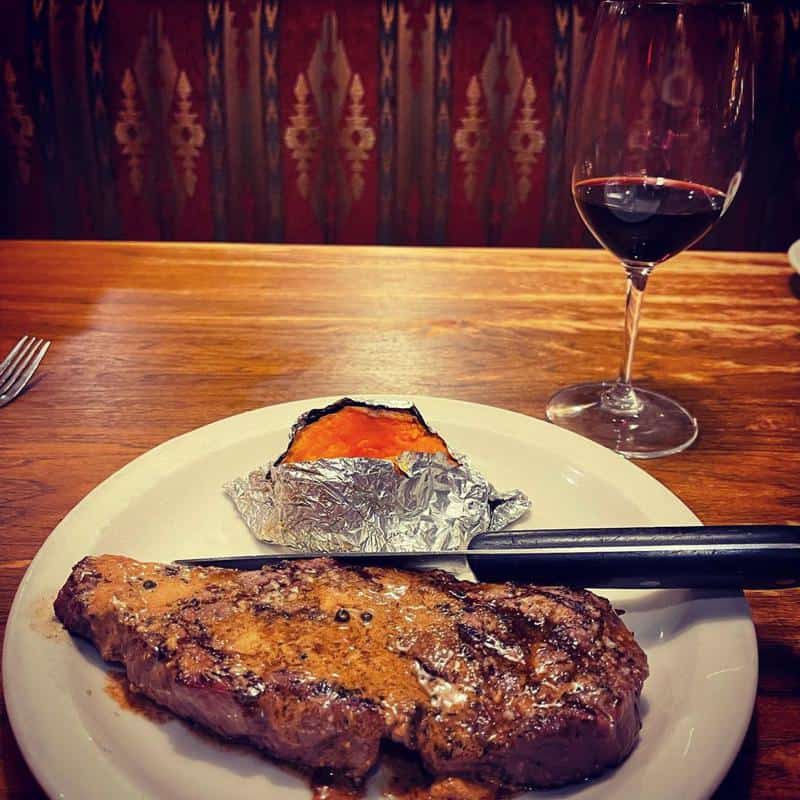 Address: 790 S Telshor Blvd, Las Cruces, NM 88011
Phone: +1 575 522 7533
Known For: delicious steak dishes and juicy burgers
For those looking for the best steak in Las Cruces, Cattle Baron should be your top destination. It is a casual yet contemporary restaurant with gorgeous desert views just a few minutes from downtown Las Cruces.
The restaurant has an indoor bar and dining space featuring exciting classic Western saloon decor. Its menu consists of classic meat dishes, such as steak and burgers, as well as some great seafood choices.
Also, it has a full-service cocktail bar. So, be sure to explore their full menu of food, drinks, and desserts or try something new at their salad bar. Some recommendations are Green Chile Stew, Sirloin Steak salad, Rio Pollo, Cajun Chicken Alfredo, or New York Steak.
Lorenzo's Italian Restaurant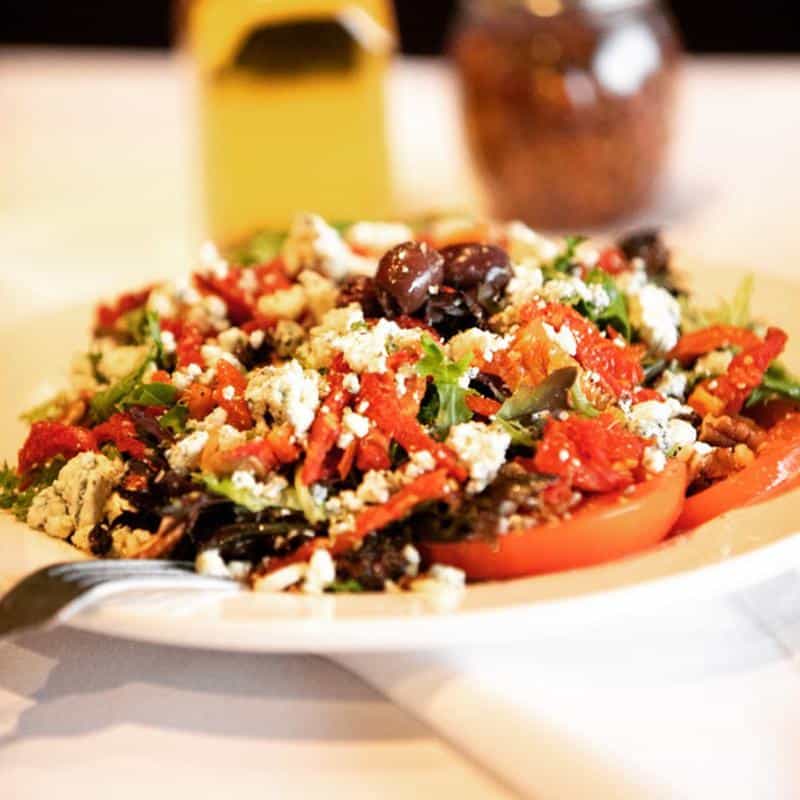 Address: 1753 E University Ave, Las Cruces, NM 88001
Phone: +1 575 521 3505
Known For: authentic Italian cuisine based on family recipes
Lorenzo's Italian Restaurant is family-owned and has been sharing precious family recipes with Las Cruces people for 18 years. Their eagerness and hospitality create unforgettable dining experiences for everyone.
Although they mainly use old family recipes from Italy, they also strive to create new innovative dishes based on classic Italian food. The current owners find the best ingredients and prepare them in the tradition that they were taught by their mother.
Be prepared to taste some of the best homemade pasta, sauces, and more. All the dishes will surely exceed your expectations. Expect to find from handmade Italian cookies to fresh garlic bread and excellent pasta made to order.
OMPC The Shed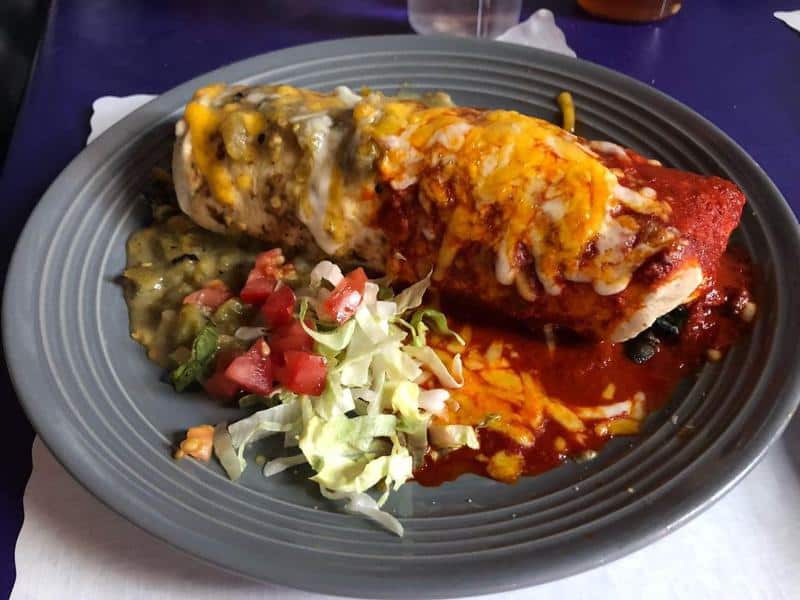 Address: 810 S Valley Dr, Las Cruces, NM 88005
Phone: +1 575 525 2636
Known For: serving all-day breakfast
Established in 1995, The Shed is a lively Southwest-style cafe serving all-day breakfast and other snacks and comfort food for lunch. It is a casual spot for a quick stop or a relaxing lunch.
The Shed's menu consists of simple, quick, and delicious meals everyone can enjoy. Drop by for some delicious sandwiches for brunch and mouthwatering wood-fired pizzas for lunch.
For a filling meal, go for Migas with Green Chile Sauce, Huevos Rancheros, and a Ham Sandwich. Also, if you're a coffee lover, try Cinnamon Pecan Coffee.
Chala's Wood Fire Grill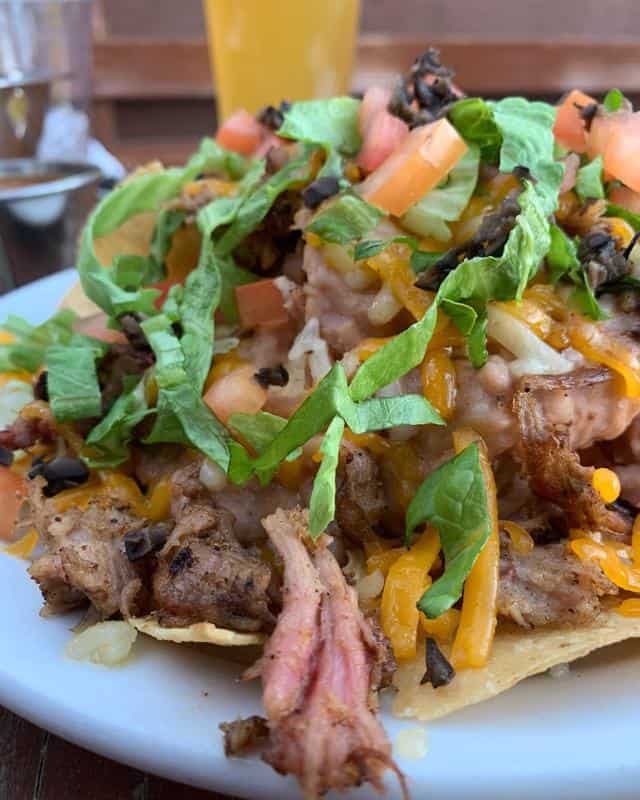 Address: 2790 Avenida de Mesilla, Las Cruces, NM 88005
Phone: +1 575 652 4143
Known For: quick and delicious Mexican food
Chala's Woodfire Grill is a Mexican joint located at Avenida de Mesilla, Las Cruces. It is a favorite local restaurant because of its always fresh and flavorful food.
Furthermore, Chala's spacious outdoor dining area is the perfect spot for lunch on a sunny day. It offers a vibrant and lovely environment to hang out with friends and family on a weekend, a holiday, or even a quick relaxing lunch break.
If you're planning to eat at Chala's Woodfire Grill, make sure to try their Carnitas Tacos. Locals would also say they have the best steak in town, so go ahead and try that as well.
Chachi's Restaurant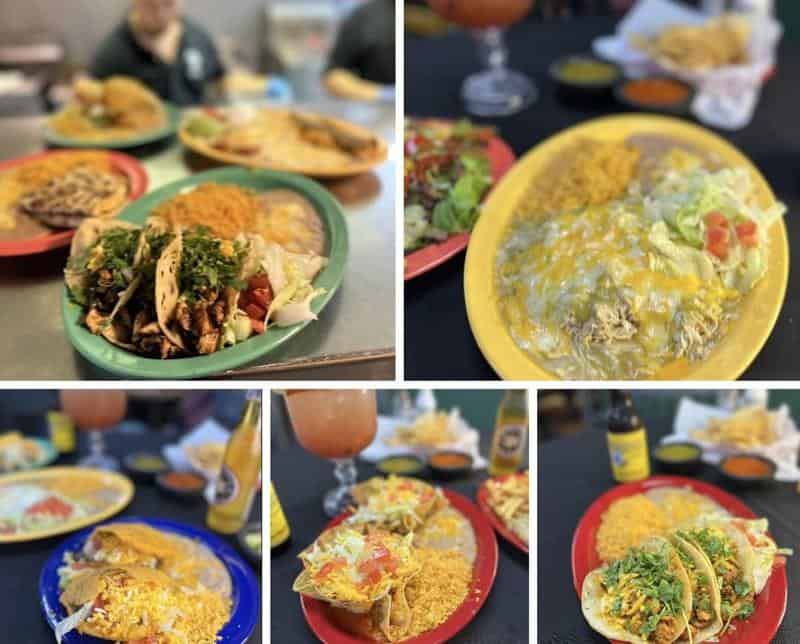 Address: 2460 S Locust St A, Las Cruces, NM 88001
Phone: +1 575 522 7322
Known For: extensive menu from breakfast to dinner
Chachi's Restaurant offers delicious Mexican fare in a colorful and casual environment. Located along S. Locust Street, this is one of the coolest restaurants in Las Cruces.
The restaurant has an extensive menu of breakfast meals, burritos, tacos, and delicious sandwiches. If you plan to visit Chachi's for brunch or dinner, expect a great dining experience with delectable food and generous proportions.
Order the Chimichanga along with a delicious Strawberry Margarita for the perfect Mexican meal. Other good choices are the Supreme Enchiladas and the Fried Stuffed Avocado.
Santorini Restaurant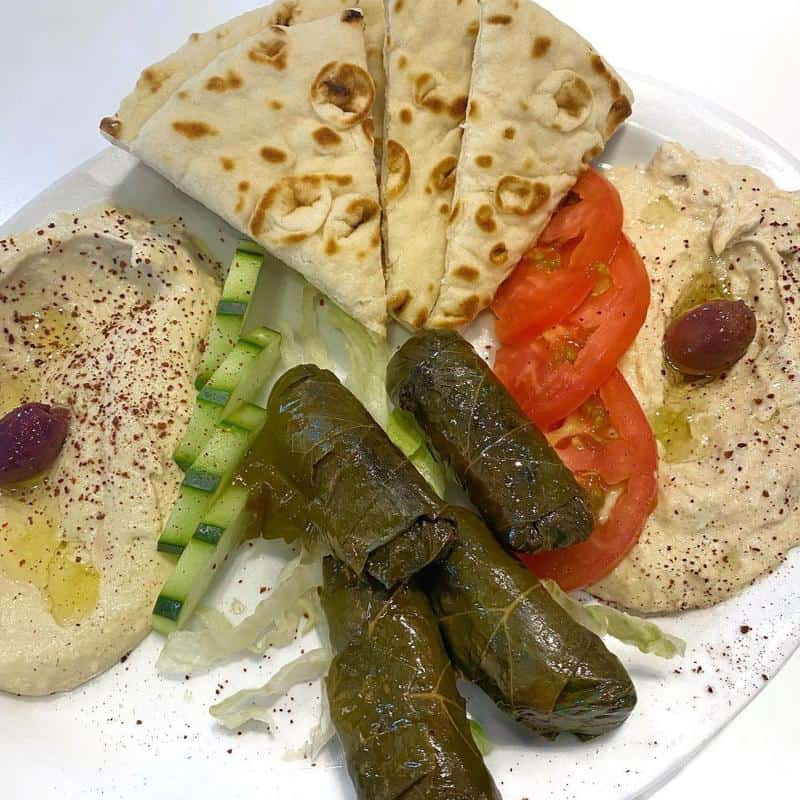 Address: 1001 E University Ave E-3, Las Cruces, NM 88001
Phone: +1 575 521 9270
Known For: Mediterranean dishes with a modern twist
If you are looking for something different for lunch or dinner, look no further than Santorini restaurant. It is a restaurant with an extensive menu representing the cuisines of Greece, Cyprus, Lebanon, and other Middle Eastern countries.
The menu consists from savory gourmet sandwiches, traditional Greek Gyros, mouth-watering "Afelia," hummus, and baba ganoosh to delicious vegetarian dishes, tasty pizzas, and crisp salads. In other words, you'll find something to satisfy everyone's taste.
Overall, Santorini is one of the most unique restaurants in Las Cruces. It offers a new twist on classic Mediterranean dishes in a friendly and warm atmosphere at affordable prices.
Habanero's Fresh Mex
Address: 600 E Amador Ave, Las Cruces, NM 88001
Phone: +1 575 524 1829
Known For: delicious Mexican food at affordable prices
Habanero's Fresh Mex has been a favorite local restaurant since its opening, thanks to its sociable staff and family-like atmosphere. Regulars always say this is the friendliest restaurant in town.
The restaurant also offers reasonable prices, making it a popular spot for students. So, it is no wonder that with its affordability and delicious Mexican food, Habanero's is always at full capacity.
For authentic Mexican food, try the Macho Chimichanga, but be aware that this filled chicken and beef dish is not for the faint-hearted. Paired it with Habanero's guacamole for a better combination.
Luna Rossa Winery & Pizzeria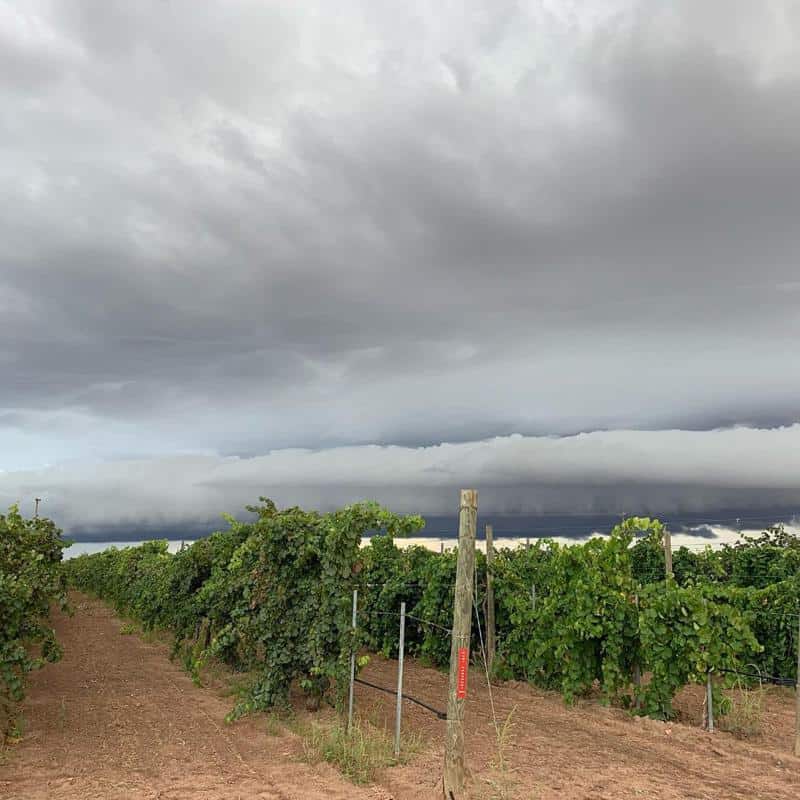 Address: 1321 Avenida de Mesilla, Las Cruces, NM 88005
Phone: +1 575 526 2484
Known For: exceptional wine and delicious wood-fired pizza
Located in Avenida de Mesilla, Luna Rossa Winery offers authentic Italian cuisine. Furthermore, you can taste their exceptional wines produced and grown from their vineyard in Deming, New Mexico.
Apart from its fantastic wine and delicious wood-fired Italian pizza, Luna Rossa offers a warm, homey atmosphere that is best enjoyed with friends and family.
The restaurant boasts both indoor and outdoor dining areas where you can relax with their flavorful and crispy pizzas. One of its most popular pizzas is Prosciutto Pizza. Another must-try is their delicious gelato.
Zeffiro's Pizzeria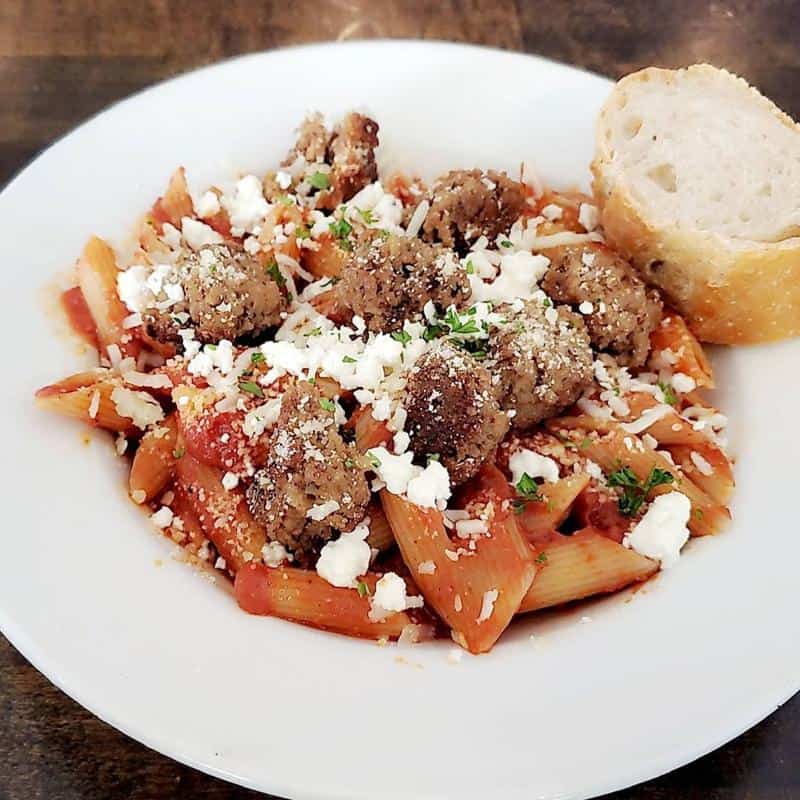 Address: 136 N Water St suite a, Las Cruces, NM 88001
Phone: +1 575 652 4215
Known For: Neapolitan-style pizza
Zeffiro's Pizzeria is found along N. Water Street, is a lively and bright pizza shop featuring Neapolitan-style pizzas cooked in a 900-degree oven. It is one of the best pizzerias in town.
If you're craving pizza, this is undoubtedly the best spot in Las Cruces. Zeffiro's casual and cozy environment is fantastic for having a relaxed date with your partner, a family outing, or even hanging out with groups of different sizes.
Be sure to try Supreme Pizza. It comes with bell peppers, wild mushrooms, black olives, pepperoni, and fennel sausage. Another delicious option is the Chicken Parmesan or the Calzone.
El Jacalito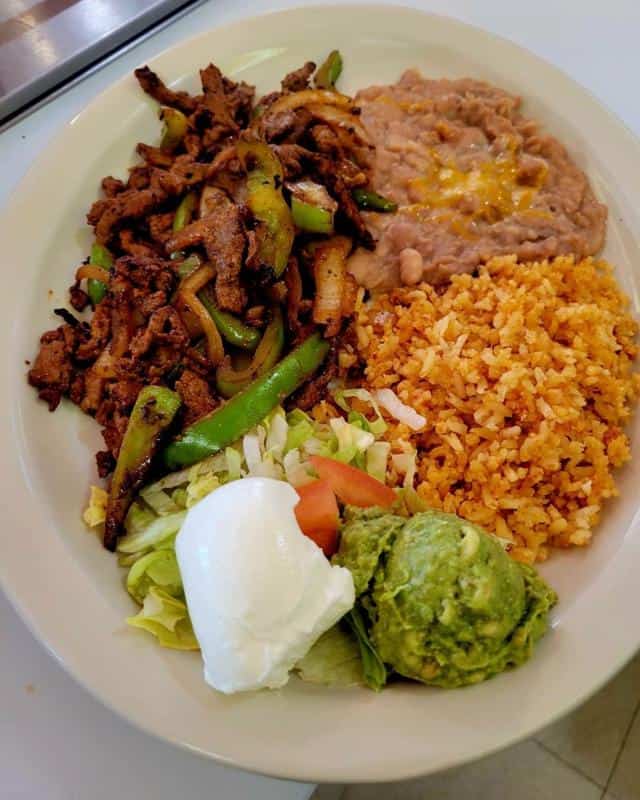 Address: 2215 Missouri Ave, Las Cruces, NM 88001
Phone: +1 575 522 0211
Known For: fantastic breakfast menu
Located along Missouri Avenue in Las Cruces, El Jacalito is a relaxed Mexican restaurant serving classic dishes, burgers, and a breakfast menu.
Thanks to its diverse menu, it has become one of the most frequented restaurants by locals. It is only a small place, yet it offers exquisite flavors, a casual ambiance, and an A-frame space and counter service.
Be sure to try their delicious Asada Burrito and Shrimp Cocktail. If you're dropping by for breakfast, order the Chorizo and Egg Breakfast Burrito to keep you pumped up and fueled for the rest of the day.
Aqua Reef Euro Asian Cuisine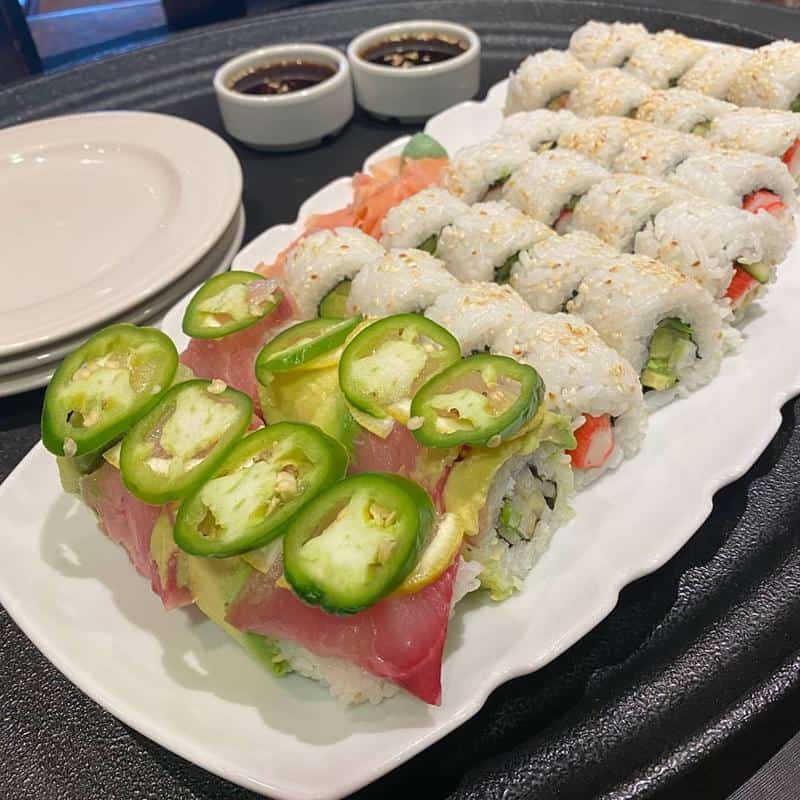 Address: 141 N Roadrunner Pkwy STE 115, Las Cruces, NM 88011
Phone: +1 575 522 7333
Known For: innovative fusion Adian cuisine
Aqua Reef Euro-Asian Cuisine is a modern restaurant featuring inventive Asian fusion dishes, creative sushi, and many delicious vegan options.
Due to its extensive and diverse menu, as well as a spacious dining area, it is one of the best birthday restaurants in Las Cruces. Furthermore, it is an excellent choice if you want to take a break from all the Mexican food.
For an exciting meal, go for the Ginger Sesame Salmon Bento Box or the Pad Thai. If you prefer sushi, order the Dragon Roll topped with Eel. Still, no matter what you choose, you won't be disappointed.
Nellie's Cafe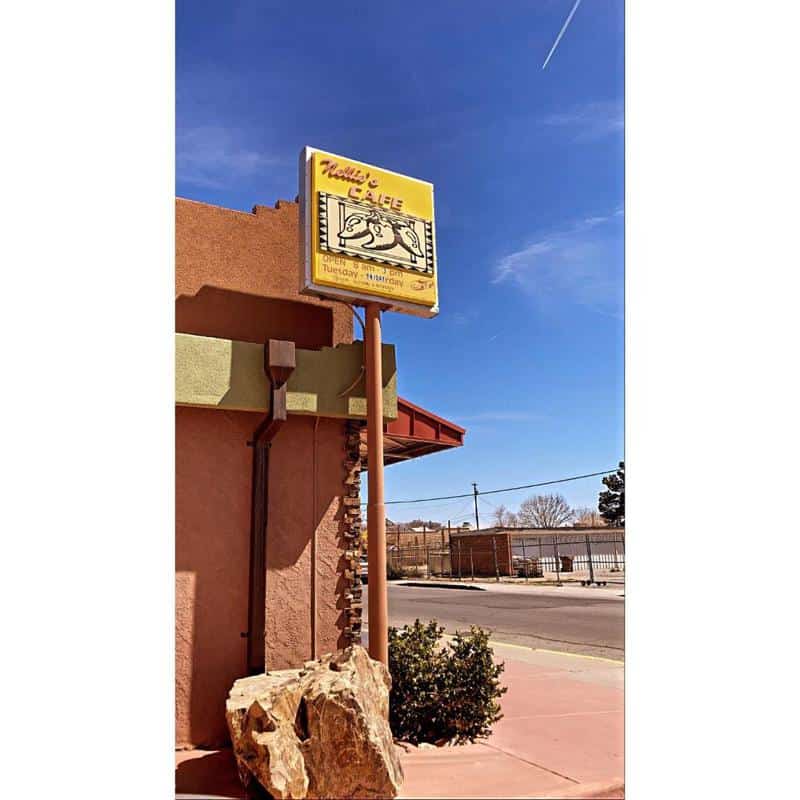 Address: 1226 W Hadley Ave, Las Cruces, NM 88005
Phone: +1 575 524 9982
Known For: delicious breakfast dishes
Although there are already plenty of Mexican restaurants on the list, Nellie's Cafe also deserves a spot. After all, it offers excellent authentic Mexican cuisine that will satisfy everyone.
Nellie's is a lively restaurant attracting many guests for its vibrant ambiance and affordable prices. In fact, be sure to get there early to avoid queues at lunchtime.
The best choice is Steak a la Mexicana, a breakfast dish that includes a ribeye topped with grilled onions, jalapenos, and tomatoes and is served with eggs, beans, and rice.
Read More: Best Breakfast & Brunch Spots in Tucson, AZ
Final Thoughts
Las Cruces offers a diverse culinary scene that can satisfy everyone's preferences and cravings after a day of exploring the city.
It is a city offering a wide range of restaurants, from elegant fine dining restaurants to unique local bistros of traditional American dishes and alternative or international cuisines.
Furthermore, you can find some of the best local wines, craft beers, and tasty cocktails at pubs and lounge bars, along with flavorful snacks.