Tallahassee – lovingly called Tally, is the crown jewel of Florida and a perfect place to explore tropical attractions and world-class restaurants.
Most of them feature full-service bars, lovely views, and hearty American portions to satiate your cravings.
Whether you are looking for the perfect brunch spot to visit with your girlfriends or a romantic fine dining experience to get down on your knee, the restaurants on our list have got you covered!
Best Overall Restaurant: Savour
Best Affordable Restaurant: The Wilbury
Best Fine Dining Restaurant: Georgio's Fine Food and Spirits
Best Restaurants in Tallahassee, Florida
Savour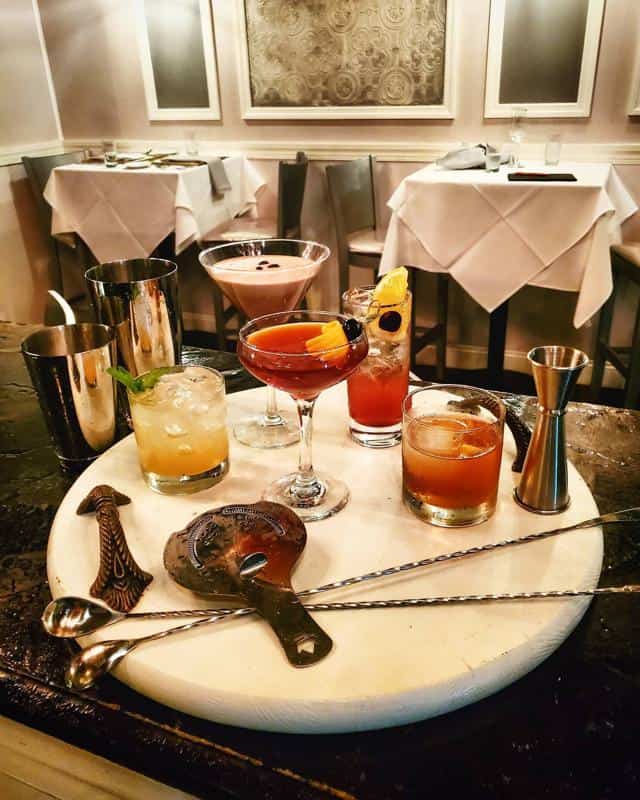 Address: 115 E Park Ave, Tallahassee, FL 32301
Known for: Fine dining establishment with top-rated dishes and an extensive drinks menu
Savour is one of the local favorites on East Park Avenue. Rated #1 in Northwest Florida and ranked as one of the top 100 restaurants in the U.S, it serves classic American and French cuisine with global influences.
Tallahassee Magazine describes it as an 'eclectic chic' spot, and the restaurant is named after the motto of savoring life. Executive Chef Brian Knepper is quite talented and pours his heart and soul into every dish, even the local and imported cheese boards and charcuterie.
Have a high-end fine dining experience with Filet Mignon, Miso-Glazed Yellowfin Tuna, or Gulf Coast Bouillabaisse. The drinks menu is quite expensive and happy hour specials make Tallahassee sunsets all the more special.
The Wilbury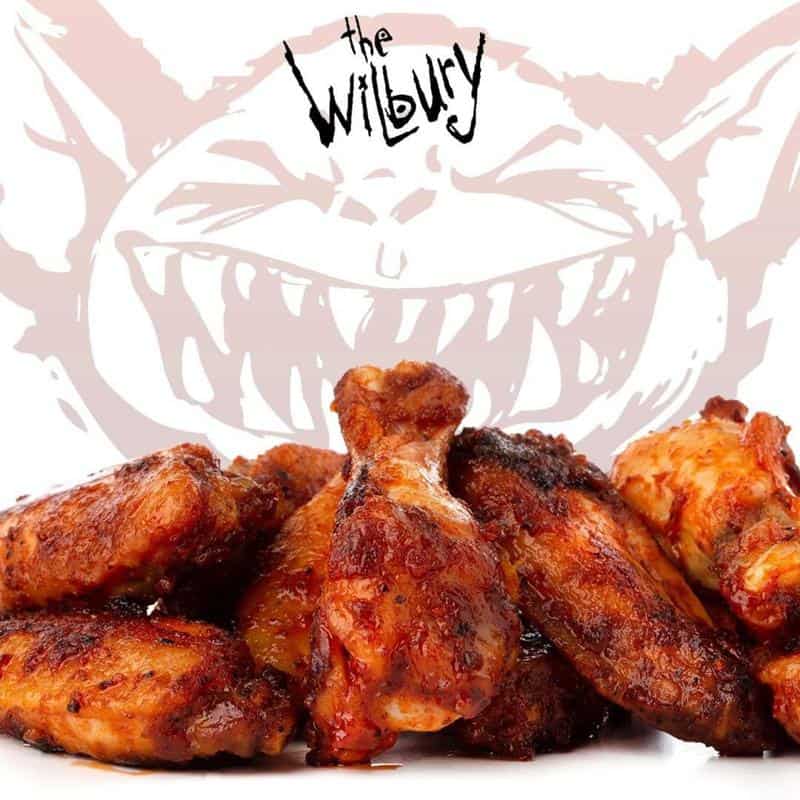 Address: 513 W Gaines St, Tallahassee, FL 32301
Known for: Affordable and delicious BBQ grub with famous flash-fried smoked wings and drinks
Experience the best wings in Tallahassee at the quaint and humble The Wilbury. The beautiful outpost is a great spot for enjoying delectable barbecue delights and a few drinks with friends.
Enjoying a central location on Gaines Street between Florida State and the Downtown area, the restaurant also has live bands, a full bar, a bowling area, a pool table, and darts. The breezy outdoor patio is quite spacious and ideal for soaking up the tropical breeze with classic BBQ grub.
Get the signature Flash Fried Smoked Wings with six huge brined, smoked, and flash-fried wings with or without the bone. They also have a vast selection of sandwiches and tacos stuffed with slow-pulled pork, chopped beef Philly, BBQ brisket, and a few vegetarian options with jackfruit and tofu.
Georgio's Fine Food and Spirits
Address: 2971 Apalachee Pkwy, Tallahassee, FL 32301
Known for: Fine dining experience with Mediterranean delights, USDA Prime cuts, and fresh locally-sourced seafood with an extensive wine list
Georgio's Fine Food and Spirits offers a warm fine dining experience with authentic Italian, Greek, and American dishes in posh surroundings. The refined ambiance is beautifully complimented by a fine selection of wines and cocktails.
The dishes are meticulously prepared by Chef Grant Beane with great attention to detail, locally-sourced seafood, and USDA-certified Prime with emphasis on Mediterranean flavors. The restaurant also has a full bar, lounge, and an outdoor dining area with a covered veranda.
The signature seafood entrees include the famous Greek-Style Grouper, Snapper Augustine, Crab-Stuffed Groper, and Pecan-crusted Salmon with a side of seasonal vegetables.
Try one of their USDA prime steaks like a Roasted Garlic Stuffed Filet Mignon, Prime Rib, Rack of Lamb, or succulent Braised Lamb Shank with your favorite wine from their expansive wine list.
Sage Restaurant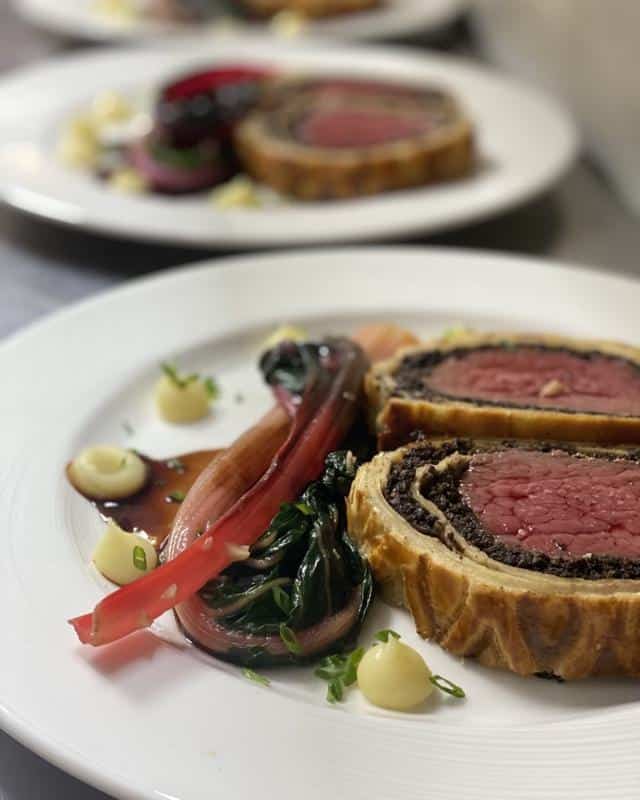 Address: 3534 Maclay Blvd S, Tallahassee, FL 32312
Known for: Relaxed fine dining experience with elevated American fare
Enjoy an evening of sophisticated dining in a relaxed space at Sage Restaurant. The fine dining establishment is famous for its local and internationally-inspired New American cuisines and indulgent heavenly rich desserts.
You will be welcomed into the dining area with a lovely and elegant décor, spacious interiors, and tastefully presented food.
For meat lovers, we highly recommend the perfectly prepared 8oz Oak Grilled Filet Mignon with a classic side of truffle Yukon gold mashed potatoes, charred lemon, smoked scallions, broccolini, and garlic compound butter.
Another great dish on the menu is their Beef Wellington with rainbow chard and potato puree. The Dark Chocolate Truffle Tart is the best thing on their dessert menu with pistachio crème Anglaise.
Table 23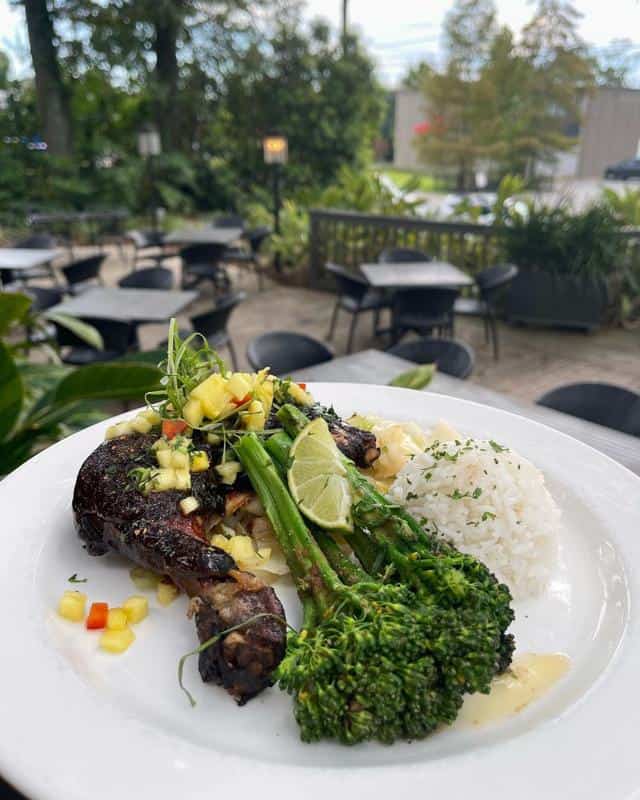 Address: 1215 Thomasville Rd, Tallahassee, FL 32303
Known for: Lovely outdoor setting with Southern entrées and Sunday brunch with drinks
Table 23 is a beautiful little spot under the shadows of an old oak tree with a quaint rustic setting. The restored establishment has cozy interiors with a southern feel to it.
The outside seating is perfect to enjoy the nice Florida breeze with their ambitious Southern delights. The menu is quite extensive with weekend specials like a juicy BBQ Jerk Chicken served on a bed of cabbage and seasoned with tangy pineapple salsa.
The restaurant also hosts Sunday Brunch with shared plates of Biscuits and House made Apple Butter, Fish N' Puppies, Red Hills Gumbo, The Southern Slate, and a variety of greens.
Kick off with some Mimosas and Tito's Bloody Mary and buy the kitchen a round of drinks for only $12.
Masa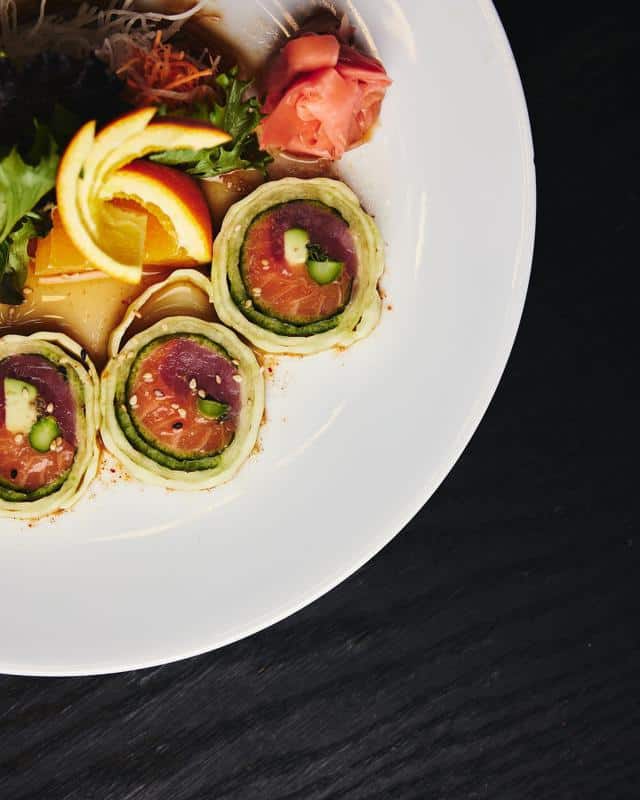 Address: 1650 N Monroe St, Tallahassee, FL 32303
Known for: Delicious Asian-fusion cuisines with daily specials and a wide range of drinks including sake
Experience the true essence of Tallahassee with classic Asian-fusion delights in a relaxed atmosphere at Masa. It is a perfect spot for those craving Asian flavors, and the fried dumplings sell out like hotcakes all day long.
The tasteful Eastern-accented décor is warm and welcoming, and the restaurant has rotating daily specials for dine-in, craft cocktails, wines, beer on draft, and traditional sake.
For seafood lovers, Tuna Tuesdays is a perfect time to visit the restaurant with an expansive list of tuna-based dishes like Spicy Tuna Roll, Spicy Tuna Tempura, Seared Tuna Salad, Tuna Tower, and Tuna Tar Tar with Wonton Chips.
The signature entrées include Lucy's Famous Pork loin, Fish Katsu, Mixed Seafood Tempura, and Grilled Lamb Chops. Also, try something from their Rice and Noodle dishes like a classic Pad Thai or Stir Fried Udon.
Midtown Caboose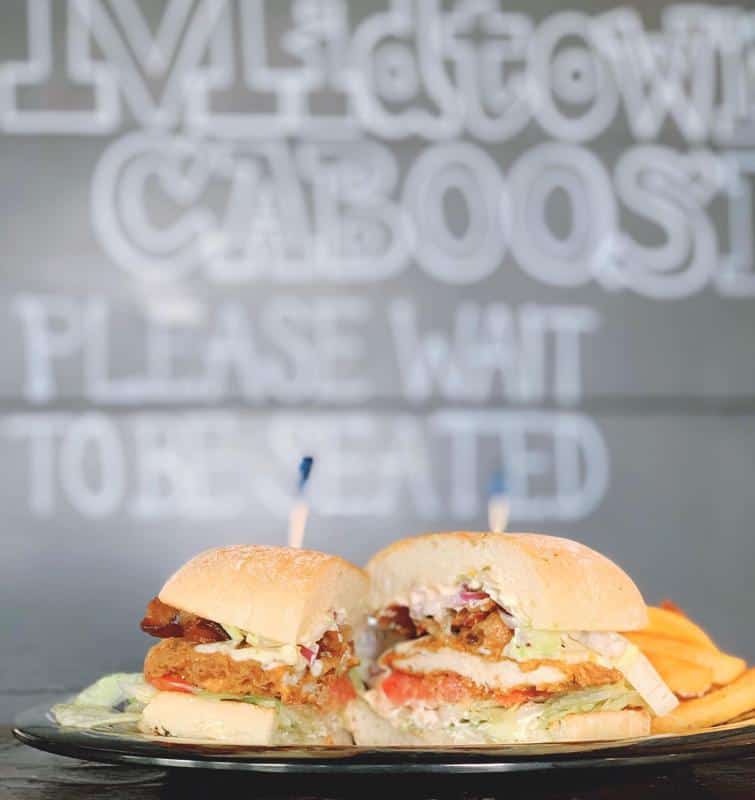 Address: 1406 N Meridian Rd, Tallahassee, FL 32303
Known for: Delicious sandwiches, happy hour drinks, and elevated American dishes
Wells Brothers Midtown Caboose is a trendy spot in midtown Tallahassee with happy hour drinks, cheap appetizers, and an extensive menu of elevated American dishes. The restaurant was opened by two brothers with vast experience in the food industry.
The classic American menu has a huge selection of wontons, salads, grilled varieties, and the famous Caboose Wings. Try a succulent Crab Rangoon or a spicy Buffalo Chicken with their signature dip.
It is a popular spot for a quick or light lunch with a huge variety of sandwiches. With delicious flavors and quirky names like Train Robber, Vegitballs, County of Monkey Cristo, Quilted Pig, and Cuban Cigar, you will never be out of lunch options here!
Bella Bella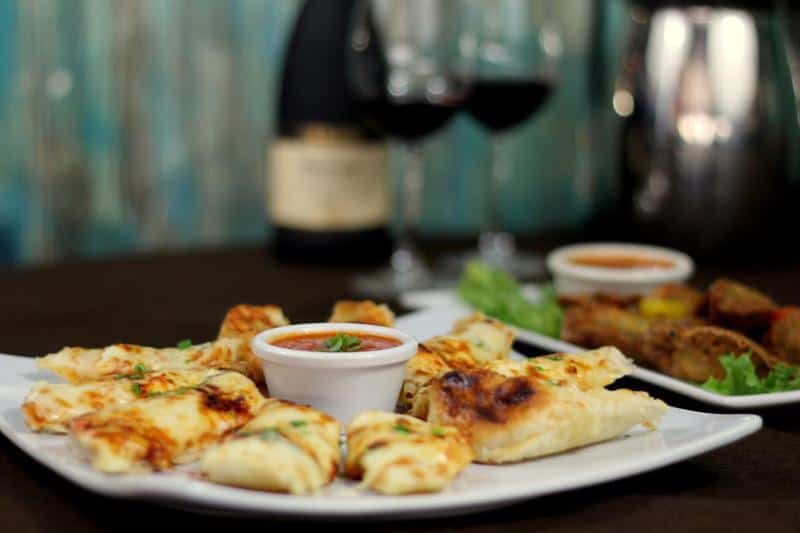 Address: 123 E 5th Ave, Tallahassee, FL 32303
Known for: Authentic Italian fare in the Frenchtown area with cozy surroundings and an expansive wine list
Take your family to the beautiful Bella Bella in the Frenchtown area exuding rustic charm with its classy interiors and traditional Italian fare. The restaurant serves a huge variety of wines from small family-owned vineyards.
Start your evening with their signature Bubble Bread from the appetizers menu accompanied by signature sauces of the restaurant made daily from scratch. The entrée is loaded with a variety of pasta preparations and meaty delights.
Don't forget to order a classic Italian dessert like cannoli or tiramisu. The restaurant also has a catering service for large gatherings.
Harry's Seafood Bar and Grille
Address: 301 S Bronough St, Tallahassee, FL 32301
Known for: Mouth-watering New Orleans special dishes with fresh seafood and signature drinks
Harry's Seafood Bar and Grille is tucked in the heart of the city with a delicious New Orleans-style menu. The restaurant is famous for its delicious and fresh seafood variety and juicy steaks.
The seafood specials include Crab-Crusted Redfish Royale and Scallops as the star dishes, while steaks include New Orlean's most beloved preparations like Beef Tenderloin Medallions and Rib Eye.
Another great item on the menu is the Grand Isle Barramundi with mild flavors and a light seasoning of blackened fish on a bed of NOLA rice with rich beurre blanc sauce and a refreshing mango pineapple salsa.
Pair your favorite food with a signature drink from the bar and the famous Oreo Beignets.
Bird's Aphrodisiac Oyster Shack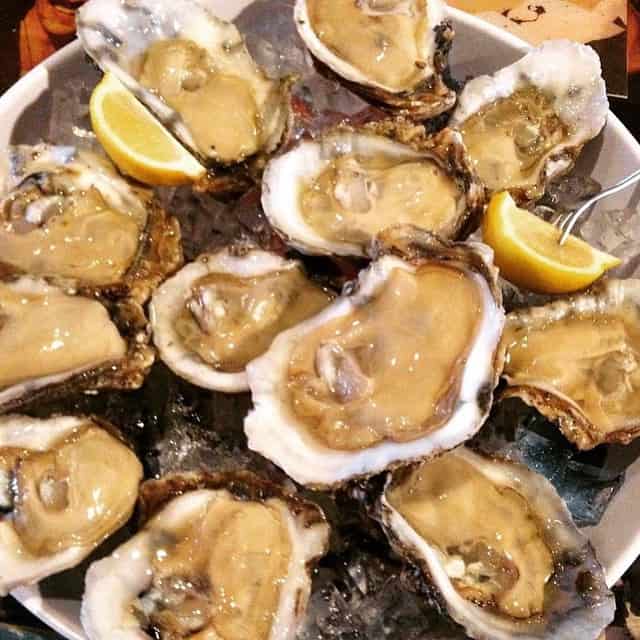 Address: 325 N Bronough St, Tallahassee, FL 32301
Known for: Oysters on the half shell, freshest seafood, drinks, and live entertainment
While the name may not sound as romantic, Bird's Aphrodisiac Oyster Shack is an intimate little spot popular for its freshest seafood, especially oysters on the half shell. The lively place offers a fun-filled experience with karaoke on select days and live entertainment.
The menu largely features classic American dishes with a special focus on seafood and other white meat-based dishes like Chicken Breast. A wide selection of boozy drinks perfectly compliments the beloved shellfish entrée of Oysters.
For a light option, go for their simple yet delicious Chicken Sandwich with a Kaiser Roll and two sides of your choice. The Oysters come in a variety of toppings with baked, steamed, or raw options available.
Ted's Montana Grill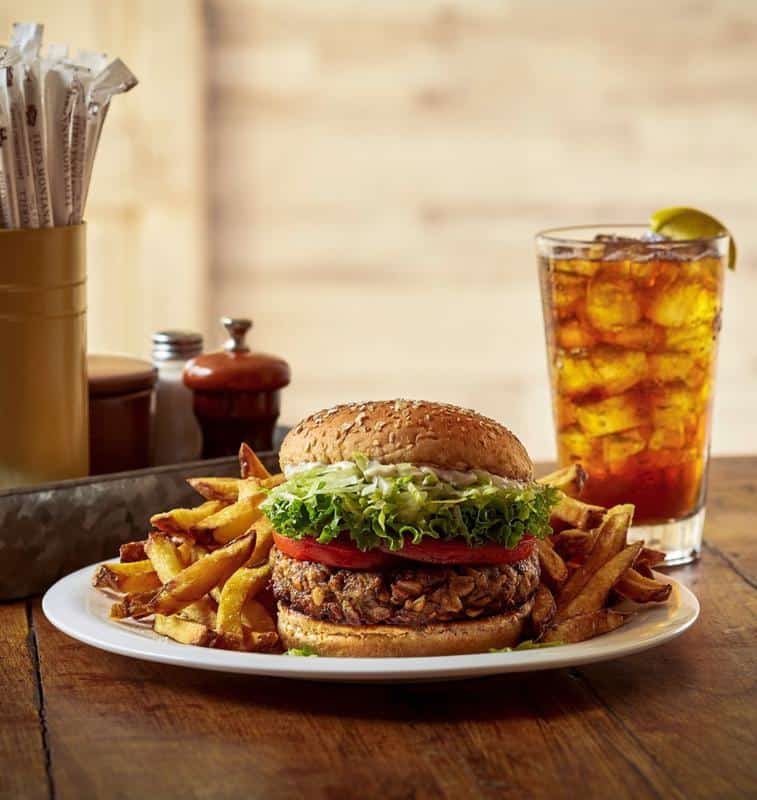 Address: 1954 Village Green Way, Tallahassee, FL 32308
Known for: Old-west style steakhouse with delicious bison, certified Angus, and juicy burgers
Treat yourself to hearty steaks and succulent burgers and chops at Ted's Montana Grill. The chic and polished old west-style steakhouse chain uses fresh and tender bison meat for most of the meaty preparations on the menu.
The freshly ground all-natural bison, certified Angus beef, and all-natural Springer mountain grilled chicken breast is used for their mighty burgers with a side of fresh-cut fries and an option of gluten-free buns. Try the Ted's Bacon Cheeseburger, Swiss and Mushroom, Avalon, or a Delicious Duo with beef and bison.
Fresh seafood variety includes Cedar Plank Salmon, St. Phillip's Island Crab Cakes, and a light and delicious Absolute Best Fish Sandwich.
For a classic steak option, get their 12oz Certified Angus Beef New York Strip or a Bison Ted's Filet.
The Bada Bean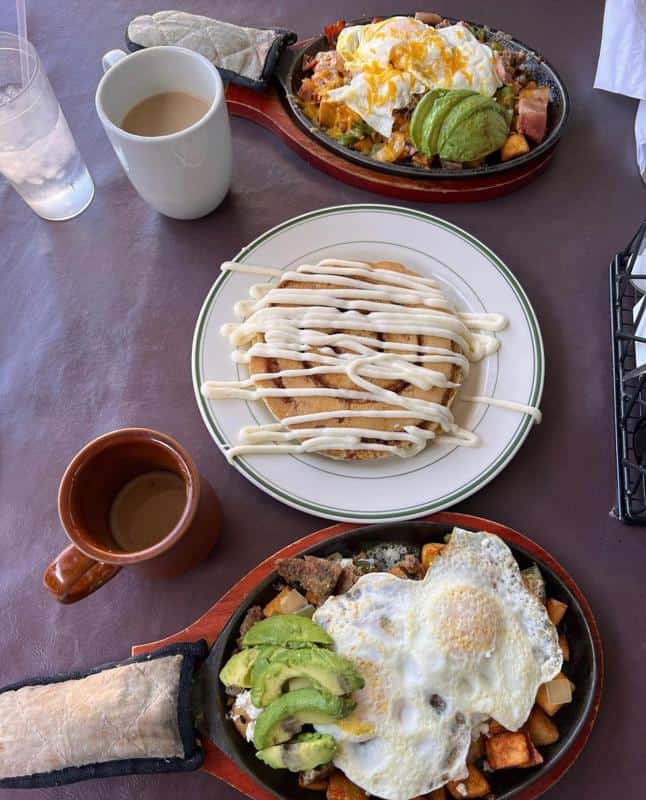 Address: 2500 Apalachee Pkwy # B, Tallahassee, FL 32301
Known for: Classic American breakfast and brunch in unassuming surroundings
Lighten up your senses with a laid-back coffee shop vibe at The Bada Bean. The cozy and relaxed café has been running strong since 2007 and is a favorite spot for locals to hang out with friends or stop by for lunch.
The restaurant is famous for its filling brunches and BADA breakfast with a huge selection of classic American delights and freshly brewed tea and coffee. The delectable sweet and savory meals can be enjoyed with friendly service and hearty portions.
Get something well-loved and classic like stacks of buttermilk pancakes drenched in syrup or a divinely rich Texas-style French toast with fresh berries. For a savory delight, get one of their sandwiches, sausage links, eggs, and bacon strips with your choice of bread.
Backwoods Crossing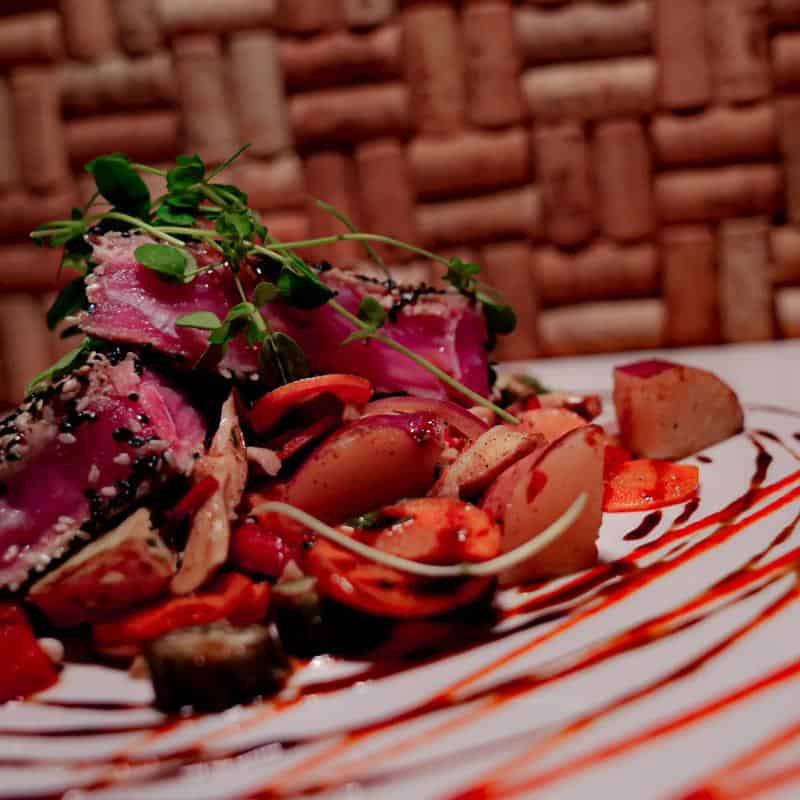 Address: 6725 Mahan Dr, Tallahassee, FL 32308
Known for: Farm-to-table cuisines with weekly specials and seasonal varieties
Backwoods Crossing is an upscale American restaurant with a refreshing farm-to-table menu filled with local delights and fresh seafood variety. The menu is largely based on locally-sourced ingredients therefore it changes weekly and incorporates seasonal delights like locally grown blueberries.
The lunch menu is quite popular and has a variety of salads and sandwiches, as well as the famous Tuna a la South with seared sesame seed encrusted yellowfin tuna and Pepper Panini. Made with parmesan encrusted roll, roasted red peppers, house-made ricotta, and fresh basil, it is a crowd-pleaser.
The restaurant also serves Steaks including the Farmhouse Ribeye with sautéed shiitakes, roasted red potatoes, mushroom gravy, seasonal garden vegetables, and crispy onion slivers. The full-service bar has a variety of crafts and imports, draughts, and specialty cocktails.
Kool Beans Café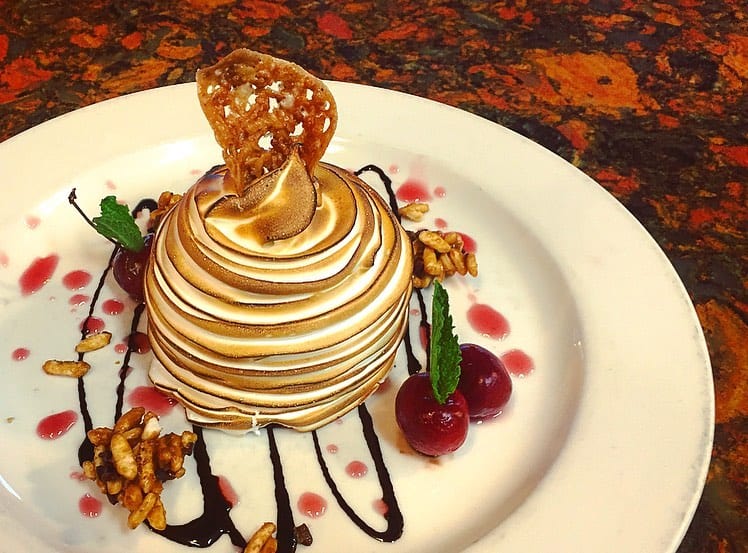 Address: 921 Thomasville Rd, Tallahassee, FL 32303
Known for: Globally-inspired entrées, fresh seafood, and amazing desserts
The award-winning Kool Beans Café is a classic American restaurant with an inspired menu offering variety and quality. The globally-inspired dishes in a quaint and unpretentious ambiance make for a memorable dining experience.
Enjoy casual dining at the café with lively interiors, friendly servers, and divine sweet treats. The restaurant also serves an expansive selection of fresh seafood dishes like the Walnut Floured Trout drenched in perfectly balanced lemon-herb butter with creamed spinach and potatoes.
The dessert menu is not to be missed, and you will find all the classic American desserts with special twists. Try the Figleaf Baked Alaska with figleaf-infused ice cream and fig preserve swirls on hazelnut shortbread, almond tuile, and cherries drenched in fig-limoncello-lavender syrup.
Azu Lucy Ho's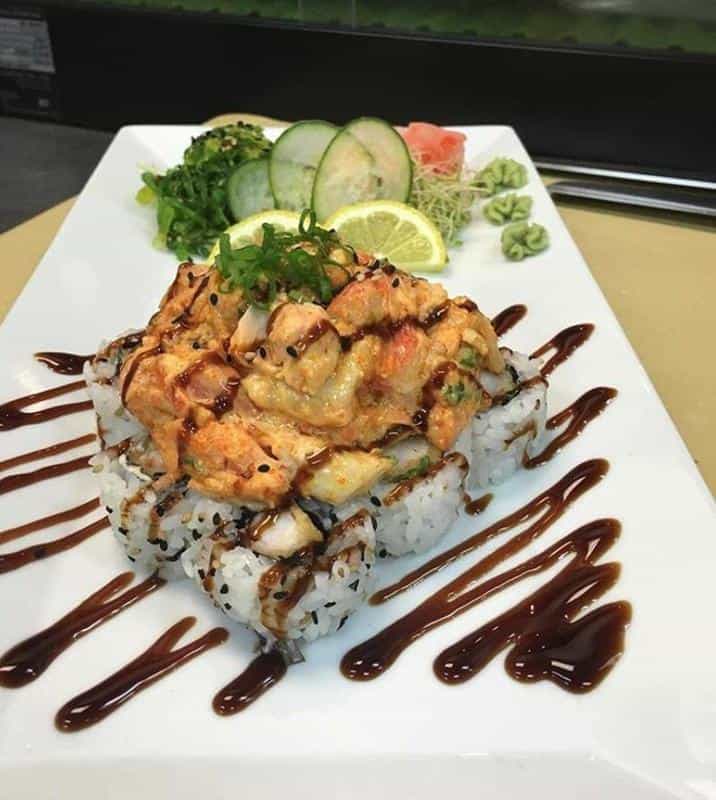 Address: 3220 Apalachee Pkwy #13, Tallahassee, FL 32311
Known for: Asian-fusion menu with Chinese and Japanese blends along with a bull bar
Satiate your cravings for Asian cuisine at the laid-back and comfortable Azu Lucy Ho's. The popular sushi spot is known for blends of Japanese and Chinese styles to bring you innovative Asian-fusion dishes and some classic delights.
Locals love the Gyoza Dumplings and Crab Rangoon, the perfect appetizers to share over lively conversations among a group of friends. The restaurant also has a full bar with a wide variety of boozy concoctions.
Try a classic sushi roll in a variety of flavors, or a Kon Pow Chicken or Chicken Tonkatsu serving with seasonal vegetables and authentic flavors. Other popular items on the menu include a traditional serving of Szechuan Beef and General Tsao's Chicken.
Read More:
Conclusion
Tallahassee is a vibrant city filled with an impressive selection of restaurants, cafés, and eateries.
Take a pick of your favorites from our list and have a memorable dining experience with excellent food and great service.
Map of Best Restaurants in Tallahassee Florida