The top seafood restaurants in Fort Lauderdale bring you unique attractions like feeding tarpon from the marina's docks. You won't run out of options that provide you with unique views of the waterway in the South of Florida. These fresh seafood restaurants are one of the top-rated globally, with thousands of diners visiting them each year.
Fort Lauderdale is one the most enticing cities in the world with its beachfront promenade that comes with signature white wave walls and brick-paved paths. Here, you can get treated to gardens and museums like the one in Bonnet House, where you can learn about Fort Lauderdale's history, nature, art, and attractions.
We will take a look at the special offerings in the seafood restaurants in Fort Lauderdale. Our list comprises the best the region has to offer, from tantalizing traditional seafood platters to other delicacies like the even fried Louisiana oysters.
Best Seafood Restaurants in Fort Lauderdale
1. 15th Street Fisheries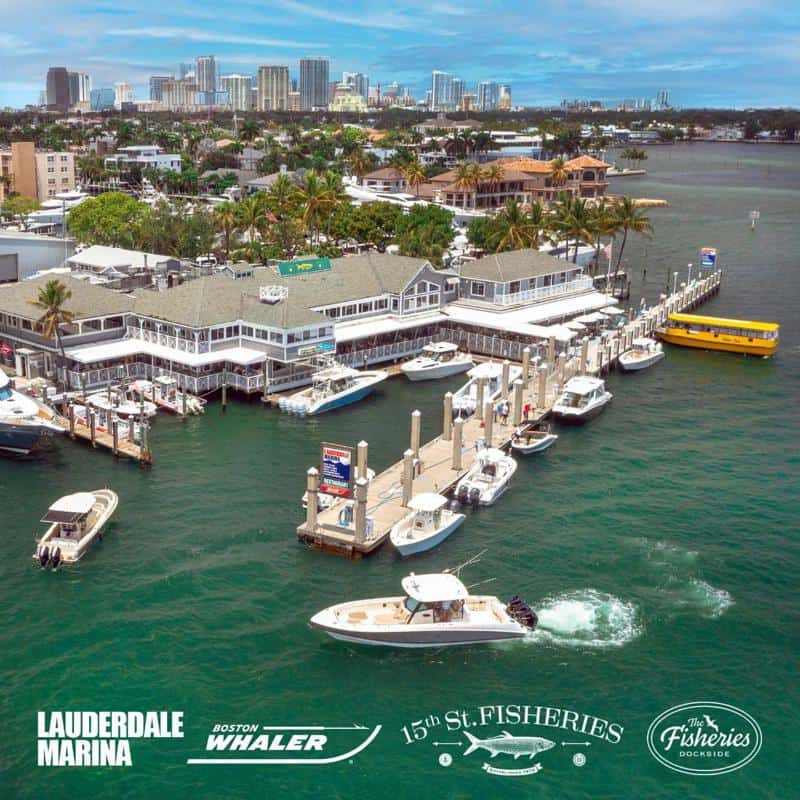 Address: 1900 SE 15th St, Fort Lauderdale, Fl 33316
Telephone Number: 954-763-2777
15th Street Fisheries is conveniently located in Fort Lauderdale's most famous landmark, the Lauderdale Marina. The restaurant is tucked at the eastern end of SE 15th Street, right at the heart of For Lauderdale. It is easy to arrive at the destination. Just take I-595 east from I-95 and go to US-1. Proceed north for about 1.5 miles, and you can get to see the restaurant on 15th Street.
Here, guests are treated to impeccable waterway views that make the dining experience more worthwhile. The location is made of two-story dining places, both of which are not constructed from the sunset rays striking the bay. The authentic Florida décor is inviting, and the inspiring panoramas make for the perfect date location.
The 15Th Street Fisheries has a fisheries dockside menu as well as an upstairs diner menu. The dockside menu brings guests tantalizing food options like the Bahamian Style Conch Fritters that come with house-made Creole Tartar and a cocktail sauce. Other options include the Florida Bayou Fried Gator, which is marinated in hot sauce and buttermilk and comes with horseradish sauce.
The upstairs menu introduces you to staple seafood dishes like the Pan Roasted PEI mussels that come with Ciabatta bread, garlic, and butter wine sauce. The Miso Glazed Seabass is also with sweet potato mash and Sauteed green beans. Feast on the stupendous grilled filet mignon that has dry seasonings, grilled Asparagus, Tuscan Potatoes, and Espagnole sauce.
2. Boatyard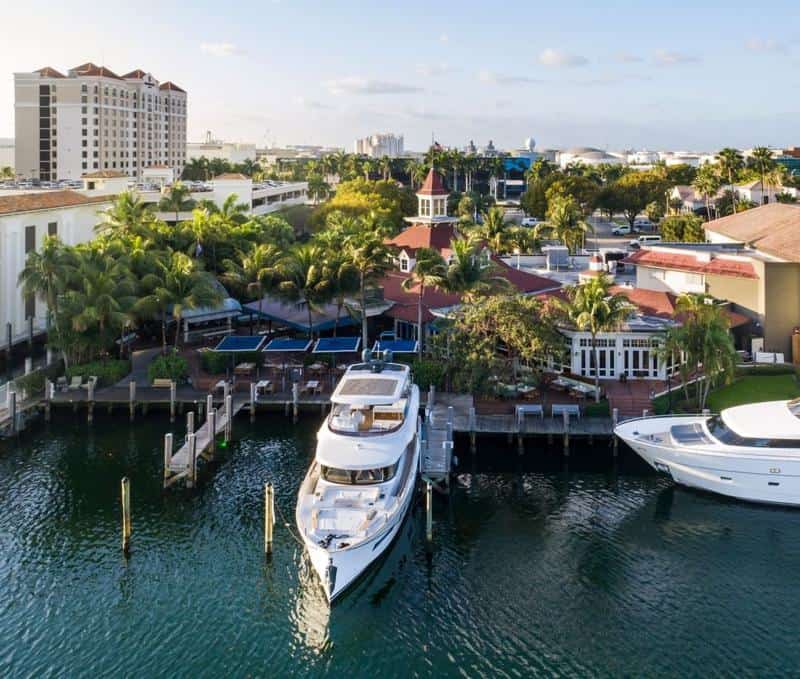 Address: 1555 SE 17th St, Fort Lauderdale, Fl 33316
Telephone Number: 954-525-7400
The Boatyard is not as big or famous as the 15th Street fisheries. However, they offer one of the freshest seafood options in the region. The menu at the establishment is centered around an 'Eat Local, Be Coastal' philosophy that embraces local catches and premium cuts of meat.
The shellfish and raw bar selections at Boatyard are extraordinary, which helps them make amazing offerings from the locally sourced ingredients. The Boatyard has enough dining space in their dockside dining space as well as inside the restaurant on the patio outside.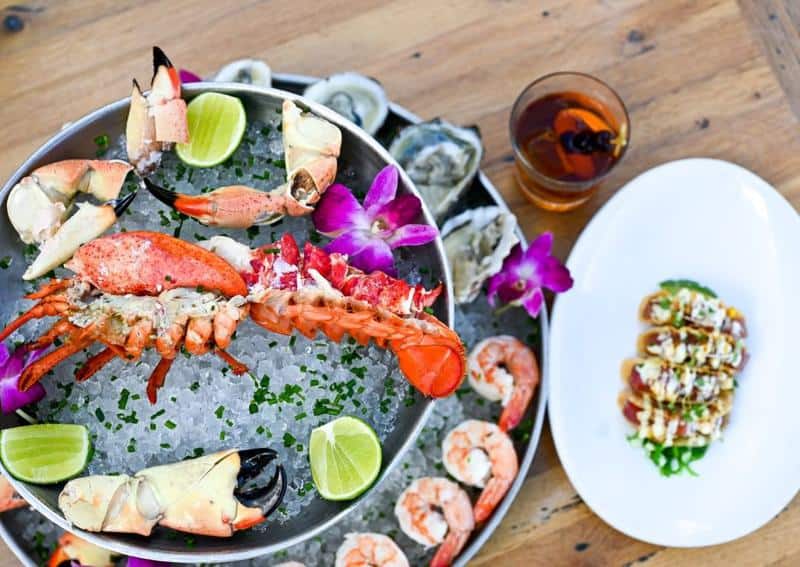 Visit this seafood restaurant to feast on raw bar daily selections of oyster, Ceviche, and Jumbo shrimp. The seafood towers are separated into two; the Captain's Tower and Admirals Tower. The Captain's tower comes with six blue point oysters with six cocktail shrimps. There is also an addition of tuna poke & Ceviche, chilled Maine lobster, and stone crabs.
The Admiral Tower is more expensive by $60 and brings you twelve blue point oysters instead of six. There are also twelve cocktail shrimps, tuna poke & Ceviche, as well as chilled Maine lobster with an add-on option of stone crab.
3. Southport Raw Bar & Restaurant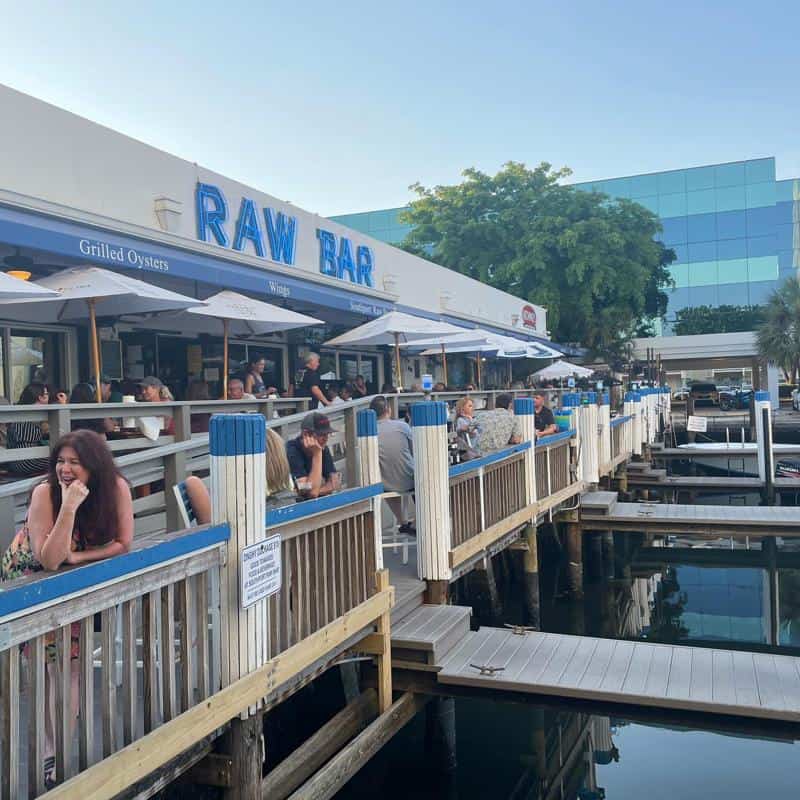 Address:1536 Cordova Road, Fort Lauderdale, Fl, 33316
Telephone Number: 954-525-2526
Southport is one of the earliest seafood places in Fort Lauderdale. It all began back in the 1970s when two friends from New York ventured into the region when it was still underdeveloped and scarcely populated. Today, Southport serves thousands of visitors each year, including many celebrities and esteemed individuals.
The several owners thought the years had installed their 100 plus years of combined experience to create a unique seafood place. The Raw Bar is on the water and has a few deck slips. It has the best views for passing by fishers, tourists, and luxury yachts of famous people and regular folks. You can get to bask in the afternoon sun as you enjoy some of the freshest seafood selections in the region.
Breakfast at the Southport Raw Bar and Restaurant comes with free coffee. The best selections on the breakfast menu include the Buddy's Asian Fried Oysters Omelet served with Spicy Sriracha Mayo. Another classic is the Southport Egg's Benedict with two poached eggs, Boar's Head Bacon, served alongside shrimp.
Their main does embody their slogan, "Eat Fish Live Longer, Eat Oysters Love Longer, Eat Clams, Last Longer." You get treated to several delicacies from fresh clams, oysters, mussels, and old bay shrimp. The Raw Bar options consist of foods like fried clam strip baskets, the fried scallops basket, and favorites like the raw seafood combo with clams, oysters, and spiced shrimp.
Related Read: Best Seafood Restaurants in Miami
4. Lobster Bar Sea Grille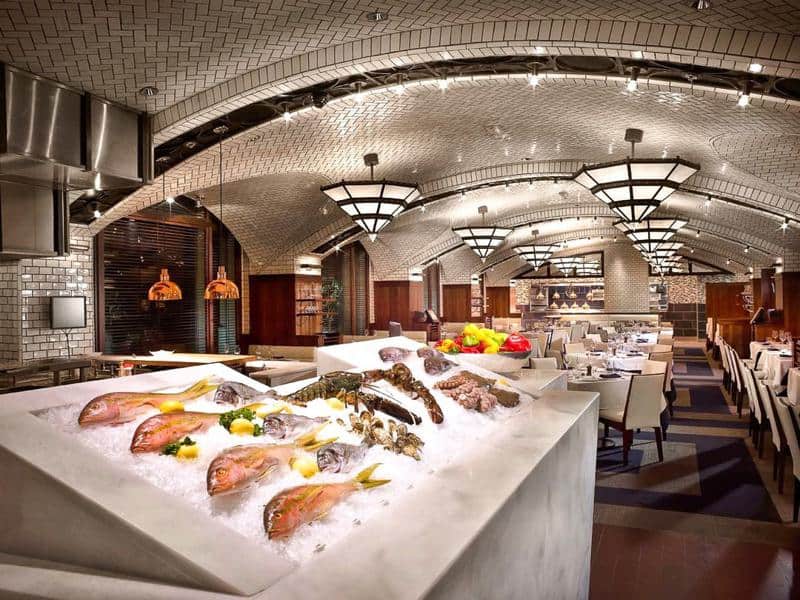 Address: 450 E Las Olas Blvd Ste 190
Telephone Number: 954-772-2675
Lobster Bar Sea Grille is run by executive chef Jeff Pfeiffer who has worked with world-renowned chefs like Antunes, Donlick, Ripert, and Delouvrier. HE brings his long-term philosophy to Lobster Sea Grille, "Stripped down simplicity. There is something to say for the ingredients speaking for themselves. He believes in the most-simple preparations in a more talented fashion.
The restaurant has won several awards, including the New Times Broward-Palm Beach award for Critic's Pick for Best Seafood Restaurant and Best Seafood Restaurant. Another award is from Sun-Sentinel for the Top 7 New Recommended Sports, with another 2014 award from Zagat as One of South Florida's Best Restaurants.
It is an upscale establishment that is part of the Buckhead Life Restaurant Group in Fort Lauderdale. The group's purpose is to bring guests pristine seafood, live lobsters, and an upscale casual atmosphere where visitors can mingle and enjoy unique seafood culinary experiences. There are ice and live displays to word fire-grilled whole fishes.
The atmosphere consists of well-tiled archways with custom lighting all over the dining room, intensifying the intimate affair. The lounge has a U-Shaped bar and seating that can relax you even after the most exhausting day. The patio is fully covered with exquisite furniture and is the perfect spot for light dining outdoors.
Visit Lobster Bar Sea Grille to feast on South African Lobster Morsels that are lightly fried and filled with Greek honey-mustard aioli. The Hawaii Ahi Tuna Tartare is also with avocado and white soy citronette. On-ice items include the shellfish tower and the Key West Stone Crab Claws. Do not miss the Lobster Specialties like the Sesame seared Ahi Tuna Loin with port wine glaze.
5. Coconuts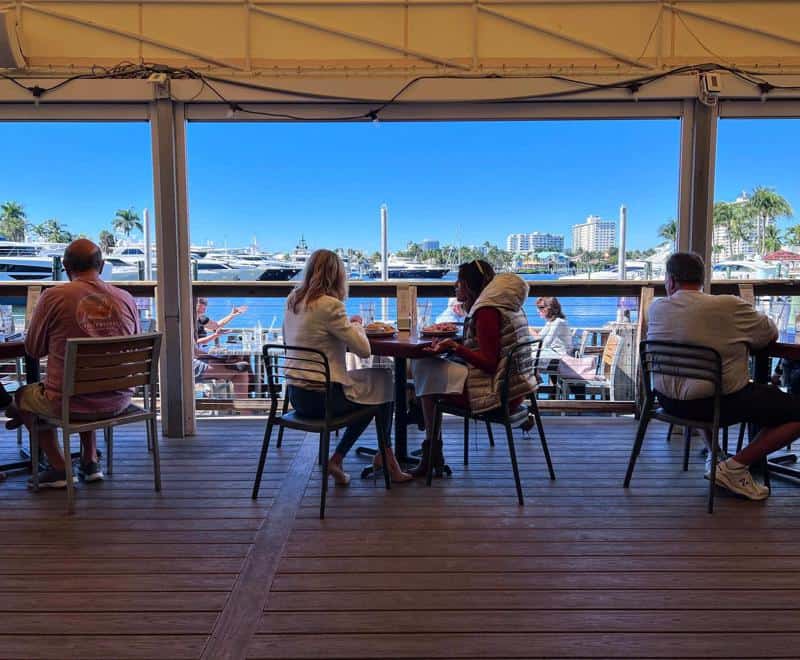 Address: 429 Seabreeze Blvd, Fort Lauderdale
Telephone Number: 954-525-2421
As a premier waterfront dining location, you can only expect this elegant restaurant to be called Coconuts. Coconuts bring you uninterrupted yet expansive views of the massive intercoastal waterways that are breathtaking. You won't miss a view of boats cruising or the sun setting in the most spectacular fashions.
The casual setting in the upscale Coconuts restaurant is open to you 7 days a week. There are brunches on Sundays only, and all guests receive complimentary valet parking – remember that the dock is first come, first serve.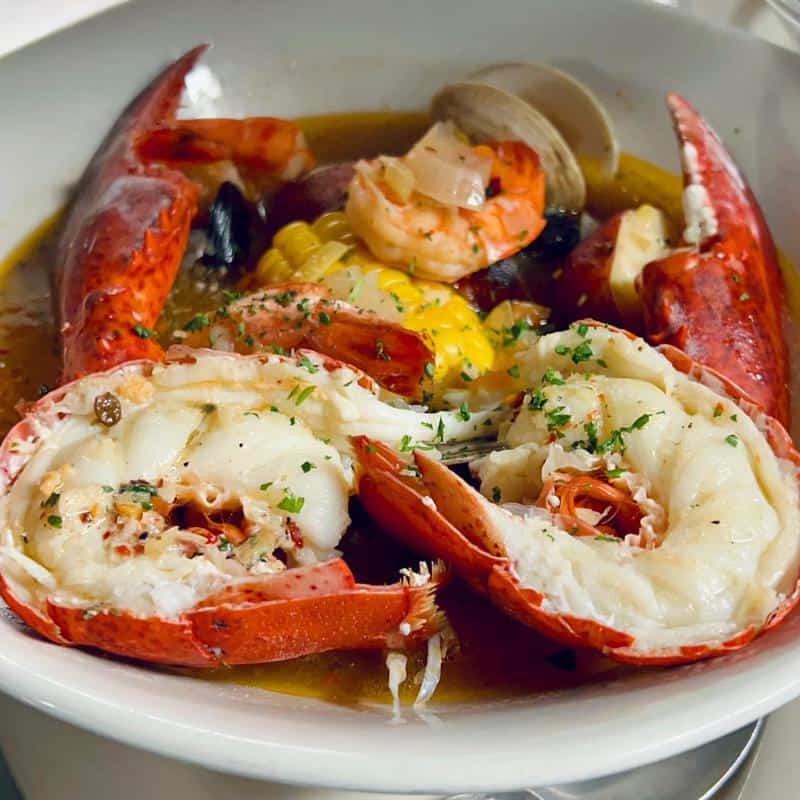 Coconuts are run by executive Chef Luc Limage, who brings you exciting lunch and dinner options. Start with the smoked fish dip or the peel & eat shrimps on their 'lets begin' menu. The Usual Suspects is an exciting menu where you have crab cake entrees that come with lump crab meat with creole mustard sauce.
6. Shooters Waterfront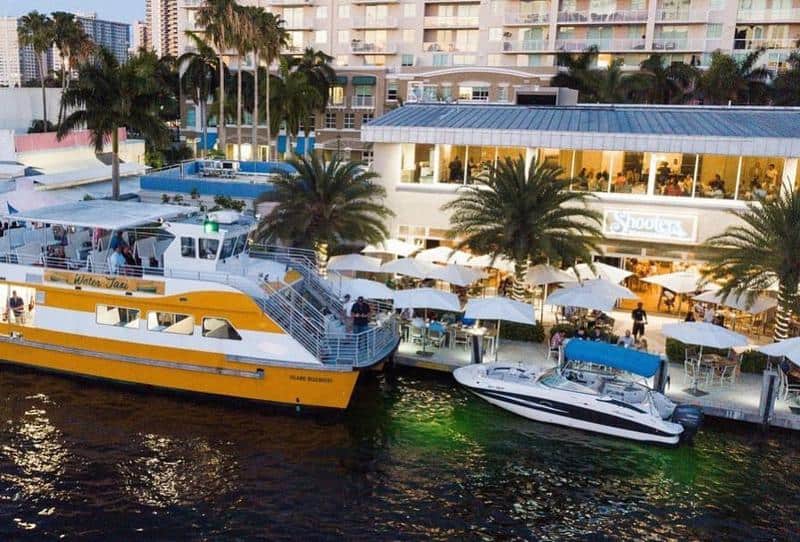 Address: 30033 NE 32 Avenue, Fort Lauderdale
Telephone Number: 954-566-2855
Fine dining has never been finer than Shooters Waterfront in Fort Lauderdale. This one-of-a-kind destination is awesome for those looking for a fancy seafood dining experience with stunning views of the Intracoastal Waterway.
The delicious meals are to die for with their keen attentiveness to detail and expression.
There is a chic waterside veranda where you can bask in the sun and enjoy a few drinks with your well-crafted meal. The 200-seat dining room makes for an intimate event with your co-workers or brunch with your loved ones.
Brunch brings you a raw bar & starts like the shrimp cocktail with jumbo shrimp and critical lime cocktail sauce. There are also fresh oysters that come with mignonette, cocktail sauce, and horseradish. A dinner entrée favorite is the seared brown butter scallops & shrimp with roasted red pepper, goat cheese risotto, corn, and butternut squash coulis.
7. Pirate Republic Seafood Restaurant
Address: 400 SW 3rd Avenue, Fort Lauderdale
Telephone Number: 954-761-3500
The Pirate Republic is a world-renowned fine dining restaurant with several appearances in magazines like the Gold Coast Magazine. It has been named one of South Florida's best waterfront restaurants due to its delicious Brazilian Seafood specialty, Moqueca. Moreover, the restaurant has been featured on TV shows like the Diners, Drive-Ins and Dives, which the famous chef Guy Fieri hosted.
Unexpected flavors of the seafood twists at the Pirate Republic come from fresh ingredients and exclusive spices. There is plenty of docking for sailors and complimentary parking for landlubbers who come to feast on the unique cuisines at the establishment.
Menu staples include the Wild Blu Shrimp that comes with a giant tail-on, shell-on, sauteed with garlic, olive oil, and a special blend of spices. Another great option is the fire coral shrimp sauteed with shallots and a blend of Brazilian peppers. This is the place to be for special Brazilian seafood selections.
8. 3030 Ocean Restaurant & Bar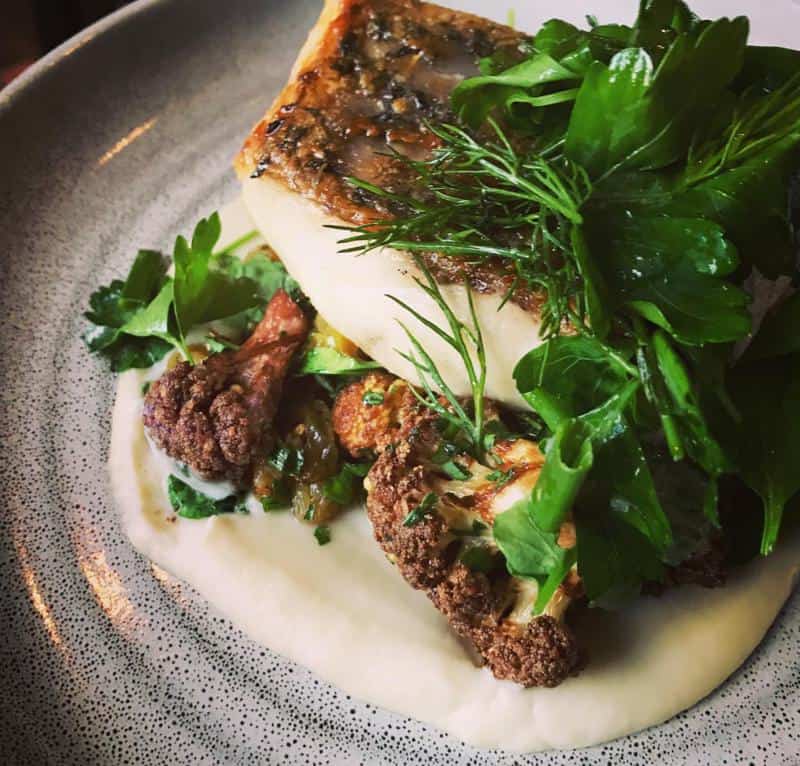 Address: 3030 Holiday Dr, Fort Lauderdale
Telephone Number: 954-765-3030
The hummus and focaccia starters are amazing starters for fast timers at 3030 Ocean. This hidden gem located at Marriot Beach Resort brings you handcrafted cocktails, specialty drinks, and a good number of seafood options. The candlelight-filled restaurant brings you American Cuisine seafood with special meats.
Raw bar options include the Atlantic oysters with raspberry point, berry mignonette, and tuna Crudo with avocado and capers. Small plates offer you offerings like the grilled octopus with smoky pork puttanesca, prosciutto, and wild Atlantic.
Also Read: Best Seafood Restaurants in Jacksonville, FL
9. Kelly's Landing New England Seafood
Address: 1305 SE 17th Street Fort Lauderdale
Telephone Number: 954-760-7009
The specialty at Kelly's Landing in Fort Lauderdale is local seafood that comes from fresh New England ingredients. You won't miss any popular dishes at this location with famous selections like the broiled twin Florida Lobster tails and the Florida Stone Crab Claws.
There are several offers that run throughout the week, like the two for Tuesday that brings you twin lobster specials. Another selection on the Tuesday offer is the two one-pounders which are subject to when the stocks last.
Kelly's Landing began as a way to preserve the traditions and customs of South Boston by serving fresh New England seafood dishes. This began all the way back in 1987, and the menu has mainly been preserved ever since with a few modern twists and changes to the pleasant atmosphere.
Read More: Best Breakfast in Fort Lauderdale
10. Catfish Deweys
Address: 4003 N Andrews Ave, Fort Lauderdale
Telephone Number: 954-566-5333/954-644-3766
Did you know that Catfish Deweys offers large shrimp all you can eat on Monday and Tuesday? It only goes for $24.99 and consists of large dried shrimp and large peel-n-eat shrimp. There is fried catfish too and clam strips. The side choices include coleslaw and hush-puppies.
Catfish Deweys is unique since it offers the guests lots of all-you-can-eat menus throughout the week. Sunday and Thursday is the day for AYCE Alaskan Snow Crab legs for just $79.99. On Wednesday, you get the AYCE barbecue baby back ribs for $24.95. Friday is AYCE fried sea scallop day for just $31.99.
On top of all that, Catfish Deweys is a family-owned business that has been in operation since 1984 in Fort Lauderdale. The specialty at the location is farm-raised catfish which makes up the extensively diverse menu. Everybody has something for them.
Read More:
Final Thoughts
Fort Lauderdale is home to exotic dining locations like the fancy Shooters Waterfront, with stunning views of the waterways. Family-owned businesses like Catfish Deweys bring you other amazing offers that are hard to come by at Fort Lauderdale, like the AYCE shrimps and crab legs.