Clearwater, Florida, is a thriving coastal town that has been on the rise since being deemed one of America's prime real estate locations. It's popular amongst locals and tourists for its powder-white beaches, sparkling waters, and idyllic sunsets. Who could ever want more?
Well, they'll give you more. On top of being a stunning all-around place, they serve some of the most mouth-watering seafood dishes along their shores. All, of course, locally caught in the Gulf they call home. From the dock to dinner, their food reflects what Clearwater is about, wholesome, hearty food that reminds you of their coastline.
Let's see what seafood is on offer in Clearwater!
Our Top Picks:
Best gulf view: Frenchy's Rockaway Bar
Best marina view: Bait House
Best fine-dining experience: Sea-Guini
Best up and coming restaurant: Badfins Food & Brew
Seafood
Restaurants

in Clearwater, FL
Frenchy's Rockaway Bar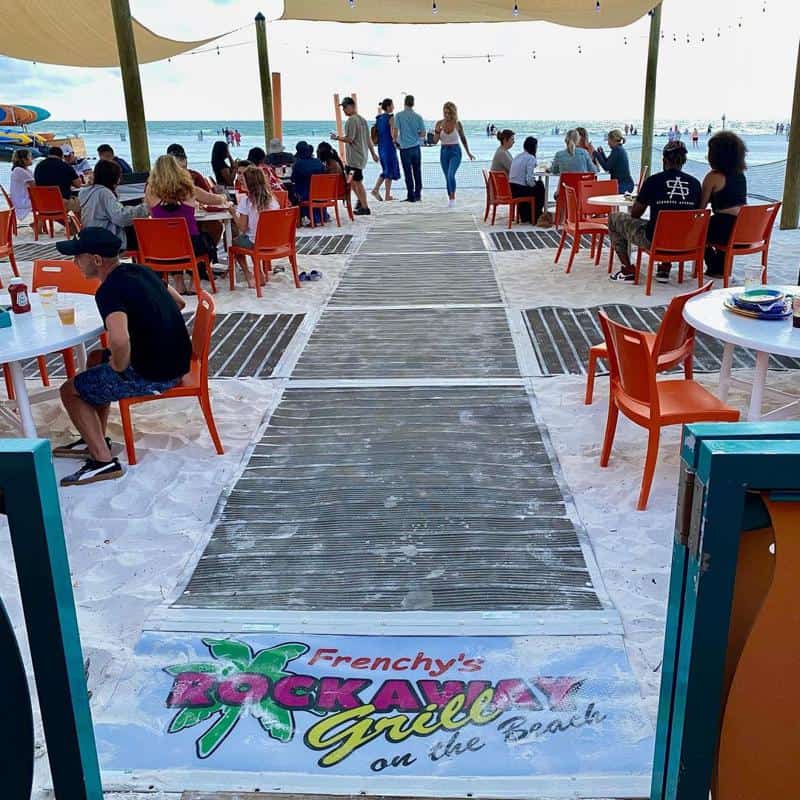 Location: 7 Rockaway St, Clearwater, FL 33767
Hours: 11:00 am to 11:00 pm (Closes 12:00 am Friday and Saturday)
Price: $$
One of five iconic Frenchy's locations, all situated across Clearwater, Frenchy's Rockaway Bar is amongst its most popular. They're perfectly situated in a prime beachfront location that caters to eager diners in their hordes after a long day enjoying the sun. Since opening its doors in 1991, they haven't looked back, providing excellent meals and live entertainment daily.
Using a fusion style, lovingly coined as "Floribbean," you can find some deliciously tantalizing dishes made from the freshest ingredients caught right outside the front door. They're famed for their grouper sandwiches, in their variations, and their She Crab Soup. They infuse jerk spices and secret sauces to bring you incredible meals.
You can choose between indoor and outdoor dining. However, with the sunsets in Clearwater, we wouldn't dare skip out on the opportunity for an outdoor seat. They have live music daily at varying times and maintain a lively and welcoming atmosphere.
Bait House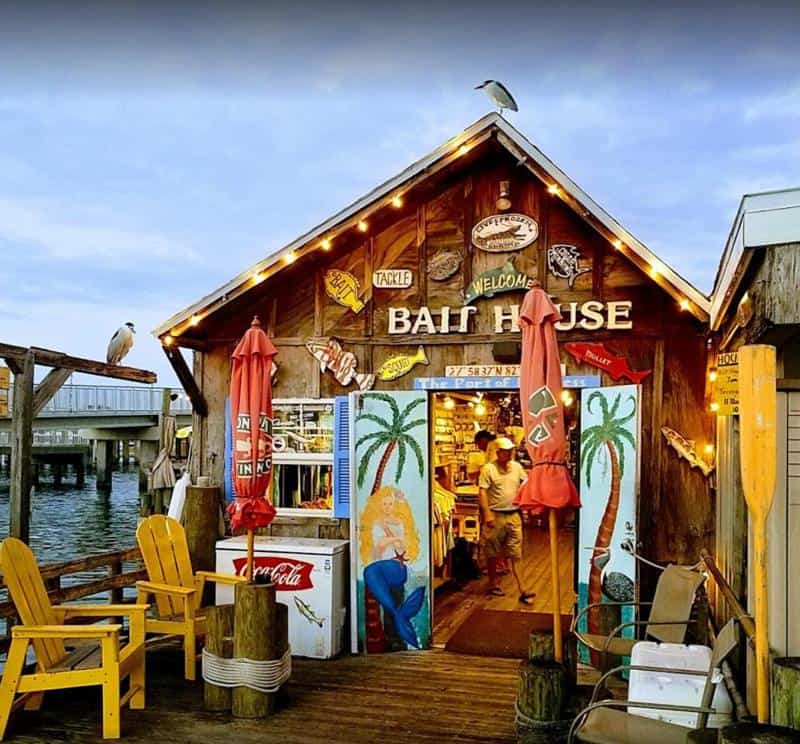 Location: 45 Causeway Blvd, Clearwater, FL 33767
Hours: Closed (Monday & Tuesday), 12:00 pm to 9:00 pm
Price: $$
The Bait House is a decades-old part of Clearwater history. Having been around since the 1940s, they've grown in reputation and maintained a steadfast hold as part of their community for nearly a century. Whilst the restaurant itself is still a new addition, they've only added to its charm over time. Thanks to the open-air deck, watch the Marina and dine on some fresh catch.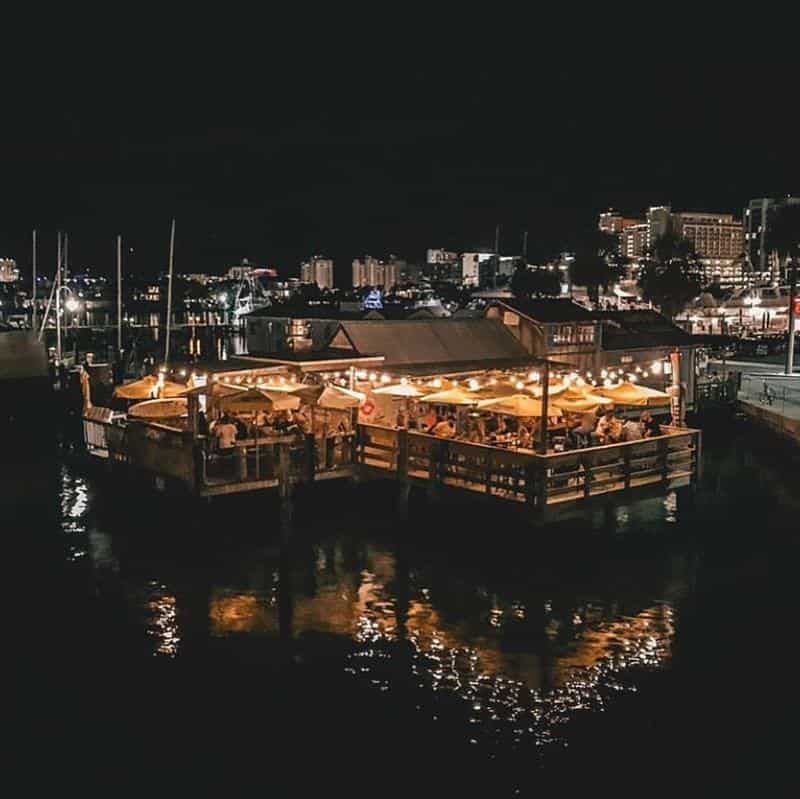 They're a homely place and aren't too fussed about the frills of fine dining. When coming here, you're here for the quirkiness and the incredibly boisterous flavors of good homely cooking with a view. Their key menu options are a Drunken Shrimp, slathered in a bourbon reduction, and any of their Catch of the Day options. You cannot get fresher seafood unless you catch and cook it yourself.
The Bait House offers a small dining space attached to a very non-traditional style building. It was, after all, a bait shop before privileging its patrons with delicious food. But the matter still stands that you will find a beautiful marina view to watch the charters come in, surrounded by the sea breeze and coastal charm.
Sea-Guini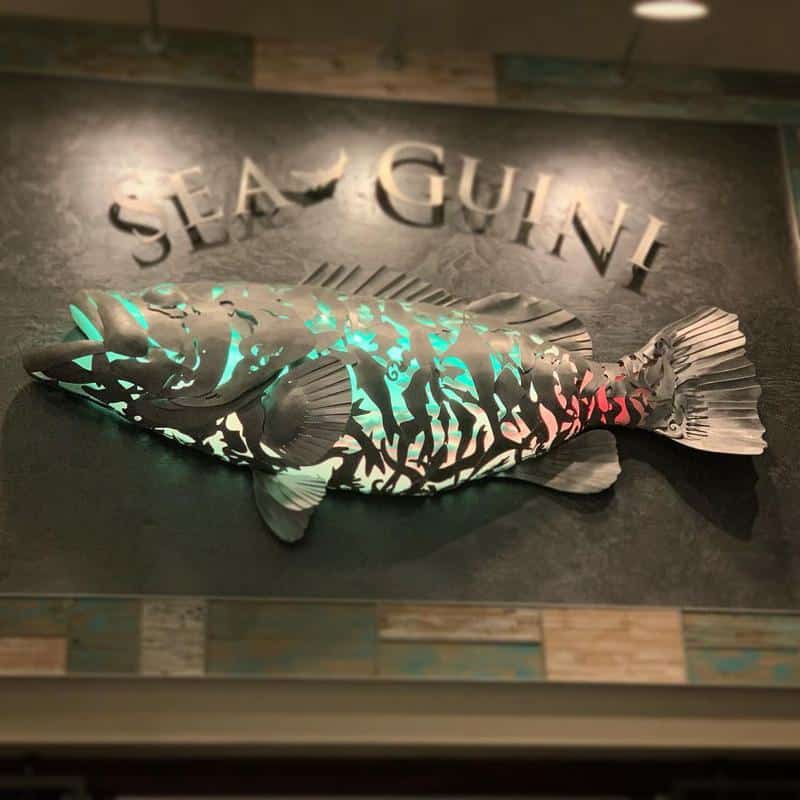 Location: 430 S Gulfview Blvd, Clearwater, FL 33767
Hours: 8:00 am to 9:00 pm, 8:00 am to 10:00 pm (Friday and Saturday)
Price: $$$$
Sea-Guini is a cut above your usual resort-food type places and is beloved by its guests all year round. They exude class and elegance through everything they do, making the entire dining experience something for the books. With award-winning chefs at the helm, you can expect nothing below excellence in their service.
Their menu features a flair of Italian mixed in with that Floridian charm of Caribbean flavor! Sounds odd? When you think of the time and mastery in their craft, not at all. Each ingredient is local, and their pasta, well, those are all made in-house. Their menu covers all bases, from steaks to pizza, but it's their seafood that really deserves all the praise. From a Gulf Coast Cioponno to pan-seared snapper, it's a flavor explosion every time, and the artistry is evident!
Take a seat in a luxurious dining area that is perfect for intimate gatherings between friends and family or even highly important business meetings. You can soak up the last of the day's sunlight whilst cradling a glass of imported wine or sit right up front with the chef!
Related Read: Best Seafood Restaurants in Tampa Bay
Badfins Food & Brew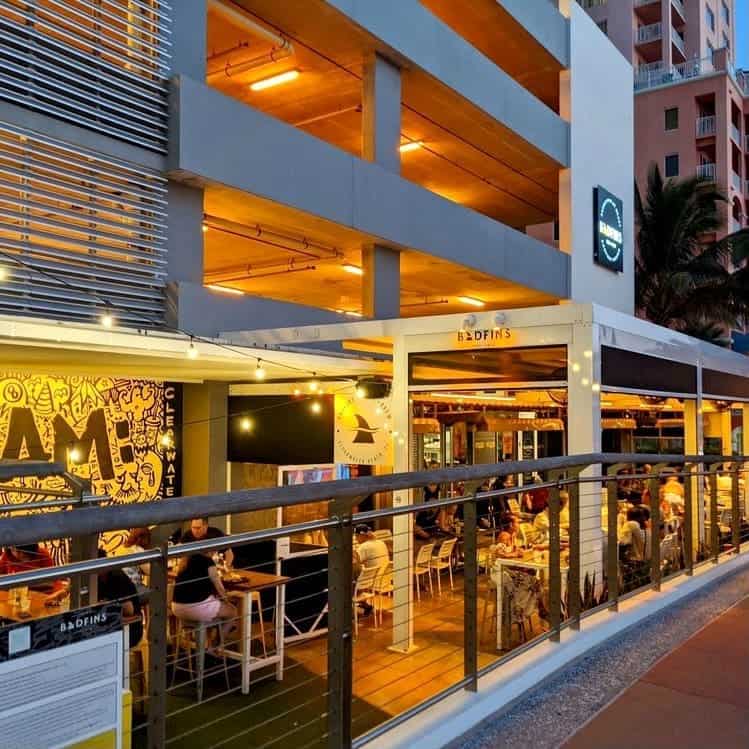 Location: 215 S Gulfview Blvd, Clearwater, FL 33767
Hours: 11:30 am to 10:00 pm, 11:30 am to 11:00 pm (Friday and Saturday)
Price: $$
This Tripadvisor Traveller's Choice Award winner has kept its head high and provided Clearwater with an upbeat and hip restaurant since 2017. They're fresh to the scene but have quickly risen to fame and become a favorite amongst locals and tourists.
They provide fusion comfort food that's had crowds buzzing, all within a trendy spot that thrives on its charisma and charm. Serving seafood tostadas, sesame-crusted tuna, and more, they've taken a modern twist to seafood and thrown in some traditional Mexican dishes just because they can! It's a fusion you didn't know you needed in your life, and you'll definitely regret not trying it.
Badfins is a family-friendly restaurant that loves to share its space with bustling diners hungry for food and entertainment. They host frequent events and even feature live music, so there's no excuse to not come enjoy a meal here. So bring your friends and family, there's plenty of room!
Poke Havana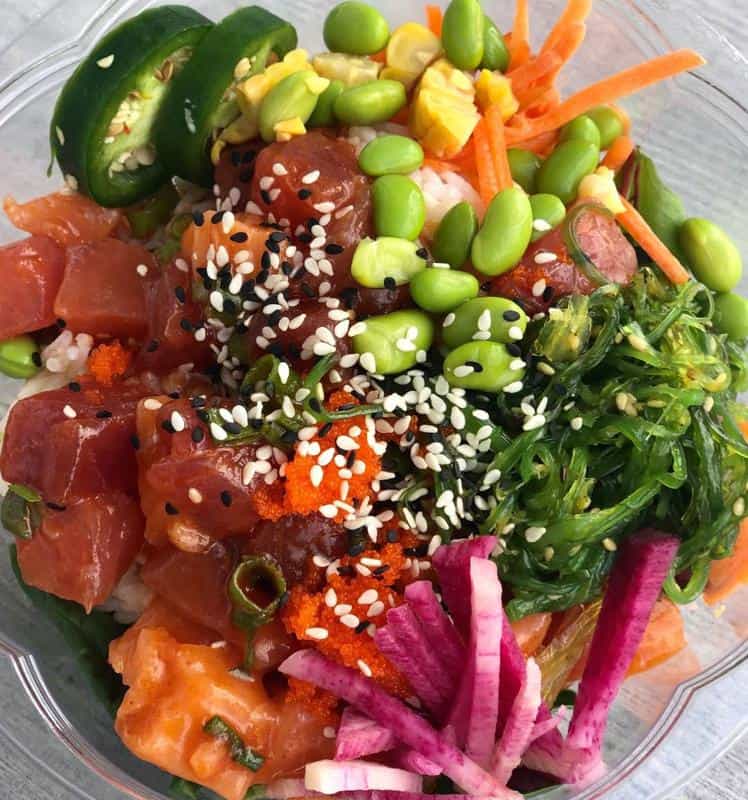 Location: 25 Causeway Blvd, Clearwater, FL 33767
Hours: 11:00 am to 9:00 pm
Price: $$
Poke Havana is a quaint little strip mall addition that, despite humble beginnings, packs a hefty punch. They pride themselves on being "flavorful and fast," which means it's the perfect spot to catch your quick fix while on the go.
Their plates are a rainbow of taste sensations that offer very little room for disappointment. Taking Japanese Poke and combining it with Mexican Poke, you can find some of the more enticing dishes or even create your own. They feature an array of ingredients, and you're free to mix and match as you please or take a pick from their daily choices! Featuring the finest of fish, from Tuna to crab, you can find your perfect poke here.
While the venue lacks the idyllic quirks of a normal restaurant, it encourages diners to pick up their favorites. You'll want to head out onto the gorgeous Clearwater beaches to soak up the sun after a delicious meal.
Rusty's Bistro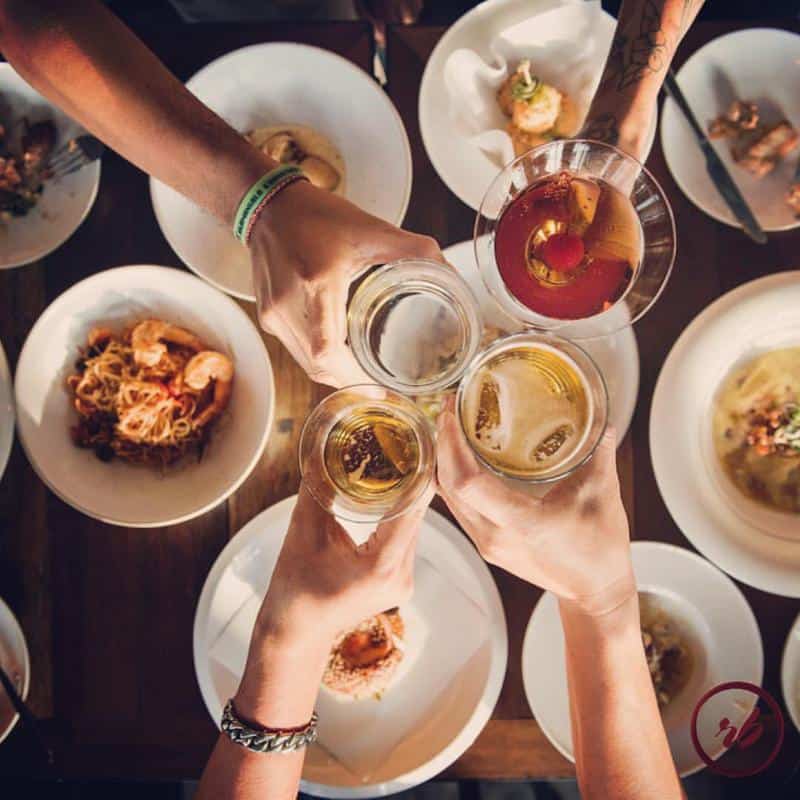 Location: 1160 Gulf Blvd, Clearwater Beach, FL 33767
Hours: 8:00 am to 11:00 am
Price: $$
Rusty's Bistro is a picturesque little restaurant that fancies itself in the art of Italian cuisine. They're fresh-faced and ready to please with enthusiastic staff and a flair for good food.
The menu boasts options of both the sea and the land and features key techniques that give it that Italian taste that has become globally loved. There's an ocean of opportunity to dive into from crab cake appetizers, harvest salads with additional seafood protein, and entrees that make Surf & Turf look boring. They are praised for their seared scallops and succulent calamari. It's a seafood experience you won't find anywhere else in Clearwater.
So sit back and watch the slivers of oceanic viewing from their outdoor area, or cozy up inside and witness the bustle of their kitchen. It's family-friendly and a great place for excellent food!
Cooter's Restaurant & Bar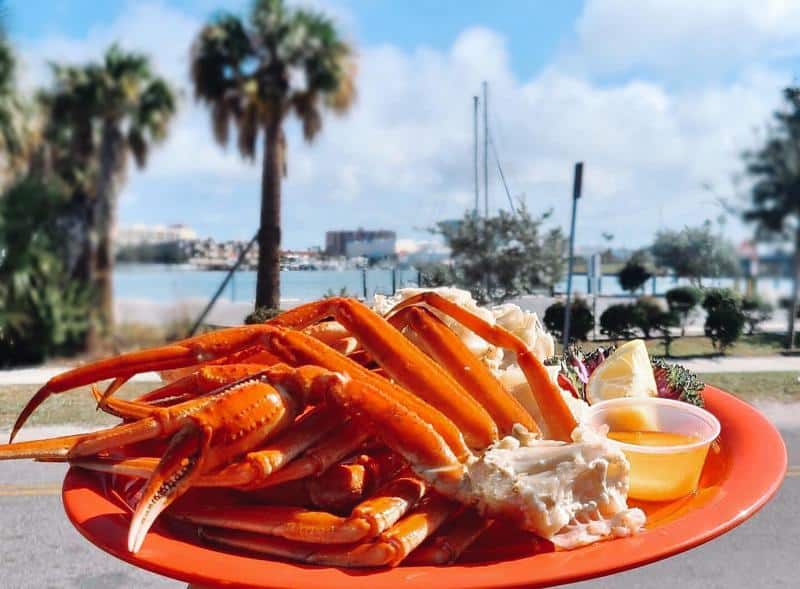 Location: 423 Poinsettia Ave, Clearwater Beach, FL 33767
Hours: 11:00 am to 10:30 pm
Price: $$
Nearly 30 years after their initial opening, Cooter's has become a source of local history and continues to thrive amongst the crystalline beaches. They're a fun-filled, family affair that even sports its own line of merchandise because everyone needs a token to take home when they're here.
Their menu plays a role in the most important and beloved cooking of all. Comfort food, and there's nothing better than sitting with Marina views and tucking into a wholesome, flavor-packed, crunchy Super Grouper sandwich. They also have an array of other seafood ranging from fresh Mahi to crunchy shrimp! There's definitely something for everyone here.
They're a charismatic restaurant with a lot of vibrance and color. It's warm, welcoming, and everything you'd expect from such a place! Family-friendly too. There's something about their little turtle mascot that screams welcome home.
Also Read: Best Seafood Restaurants in Fort Lauderdale & Best Seafood Restaurants in Jacksonville, FL
Salt Cracker Fish Camp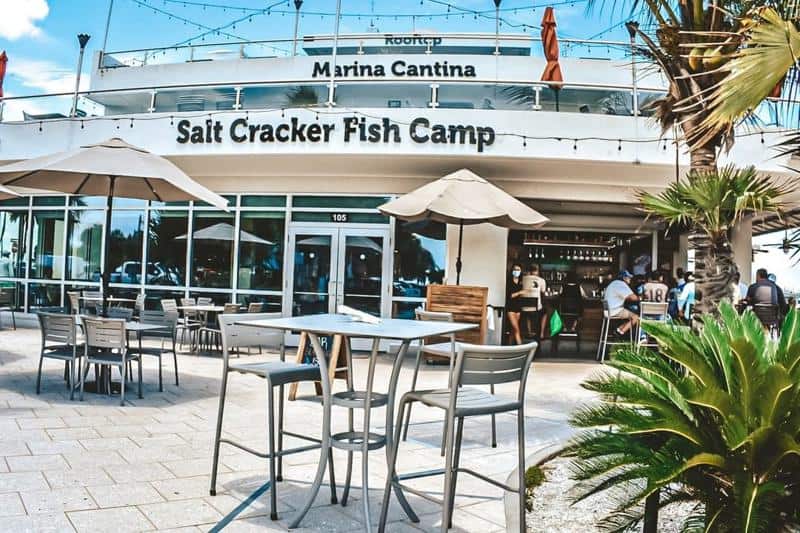 Location: 25 Causeway Blvd, Clearwater Beach, FL 33767
Hours: 11:00 am to 9:00 pm (Closes 11:00pm Friday), 7:00 am to 11:00 pm (Saturday), 7:00 am to 9:00 pm (Sunday)
Price: $$
Salt Cracker Fish Camp shares a little more of its tradition with Southern grill. Thanks to their use of flavors to add spice to the lives of any wayward Floridian hankering for fresh seafood. You can sit and dine in a perfect dockside location while watching the busy marina spring to life. They're even open for breakfast on weekends!
Their menu has the best of the bits and bobs of Floridian coastlines while giving that extra Louisianan spirit. This means you'll be able to find Shrimp & Grits and that all-important hushpuppy melded into the mix of fresh seafood!
They serve oysters, raw and cooked, blackened grouper, and their freshest daily catch, caught locally and by the Salt Cracker crew themselves! Now that's some definitive Southern Hospitality right there.
Caretta on the Gulf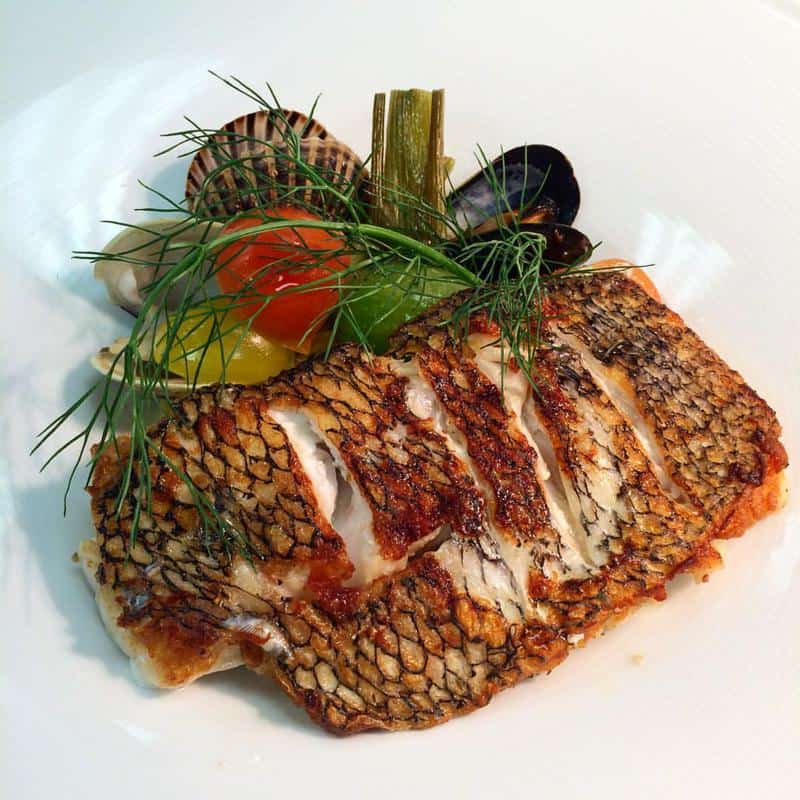 Location: 1738, 500 Mandalay Ave #100, Clearwater, FL 33767
Hours: 7:00 am to 10:00 pm
Price: $$$
Caretta on the Gulf has an air of sophistication to it and isn't for the faint of heart in terms of its menu. It's limited, as can be expected by a resort-type restaurant. Still, it exudes confidence in its cooking, defeating the bland and boring. Instead, it plunges your tastebuds into the most delicious of seafood dishes, and the price for the glam of it all isn't half bad!
Their menu might be small, but it's packed full of flavorful dishes that'll keep you wanting more. You can find crab and corn chowder, slow-simmered and delightful to taste. Chilean sea bass is of the finest quality.
And nestled amongst the entrees sits the ever-pleasing Lobster tail, cooked fresh and to perfection for your dining pleasure. They are by no means a seafood-only restaurant, so be prepared to find the likes of Wagyu beef and veal, which opens up the opportunity to diners of all kinds.
It's a fine-dining restaurant, so be prepared to put on your best outfit and go indulge in quality food at reasonable prices. It shares an air of romance, with beautiful views and a very calm and comforting demeanor.
Mr & Mrs. Crabs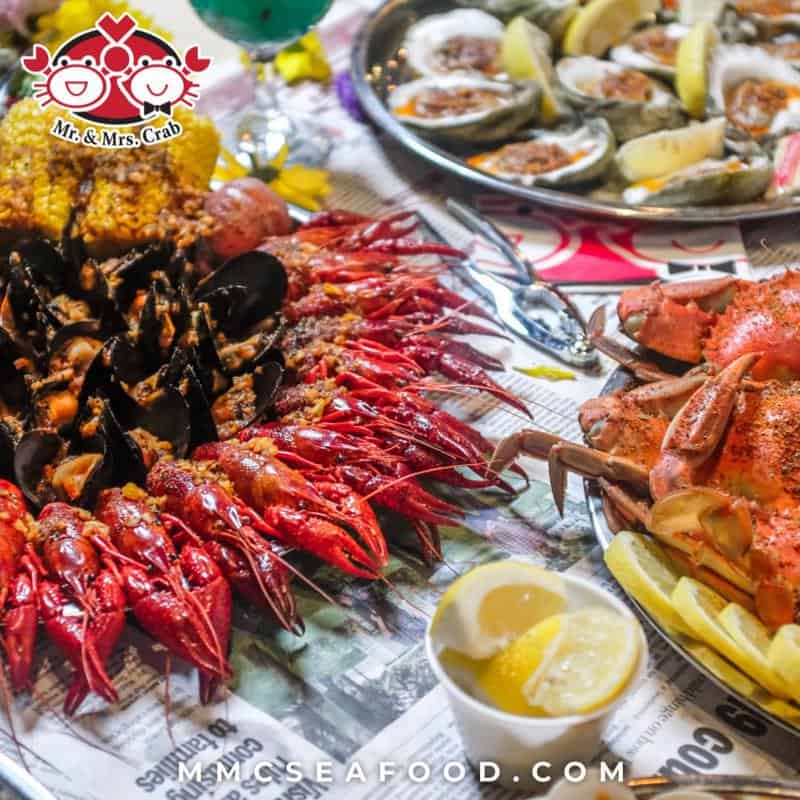 Location: 23886 US Hwy 19 N, Clearwater, FL 33765
Hours: 12:00 pm to 10:00 pm (Closes 11:00 pm Friday and Saturday)
Price: $$
They're a flourishing seafood Empire with expanding branches and one settled right at home in Clearwater, Florida.
Their menu boasts the epitome of comfort seafood, and they even add that little extra bit of spice! If you're looking for mouth-burning seafood, you'll find it here, with a warning on their menu to warrant maybe not eating something a little too spicy for your choosing!
Instead, they serve seafood boils (of which you can build your own) and deep-fried dishes like Catfish nuggets and crab, which has their patrons feeling satisfied and happy!
For years, their family-friendly atmosphere has made them a pinnacle seafood spot in Clearwater. And the popularity of it shows as they make their way to other cities to share the love of great seafood!
Read More: Best Seafood Restaurants in Miami
Conclusion
Clearwater, Florida, has become a pinnacle beachfront area in the United States, with an undefeated and pristine beach to relax on. They're a town that exudes confidence and passion in everything they do, which translates to their food.
Knowing where their resources lie, they've put the best of the best into ensuring that if you remember any food from Clearwater, it's going to be their incredibly delicious, fresh-caught Gulf seafood.