Florida's Fort Lauderdale is worldwide known for its white-sand beaches, yacht-clad marinas, warm weather, and more than 160mi of canals and waterways. So, it's not a surprise it's a favorite city amongst tourists.
What attracts most tourists is the popular strip, a promenade running along the oceanside highway. It's lined with upscale outdoor restaurants, bars, boutiques, and luxury hotels.
Additionally, Fort Lauderdale is famous for the International Swimming Hall of Fame, with pools and a museum of memorabilia, and Hugh Taylor Birch State Park, featuring trails and a lagoon.
Overall, Fort Lauderdale is a fantastic tourist destination with great attractions to visit and incredible vistas of the ocean.
Also, it is a city with plenty of restaurants, from bougie bakeries to decades-old, homegrown diners. Of course, the most important meal of the day is breakfast!
So, if you are planning a visit, check out the 10 best breakfast places in the city.
Best Breakfast in Fort Lauderdale
O-B House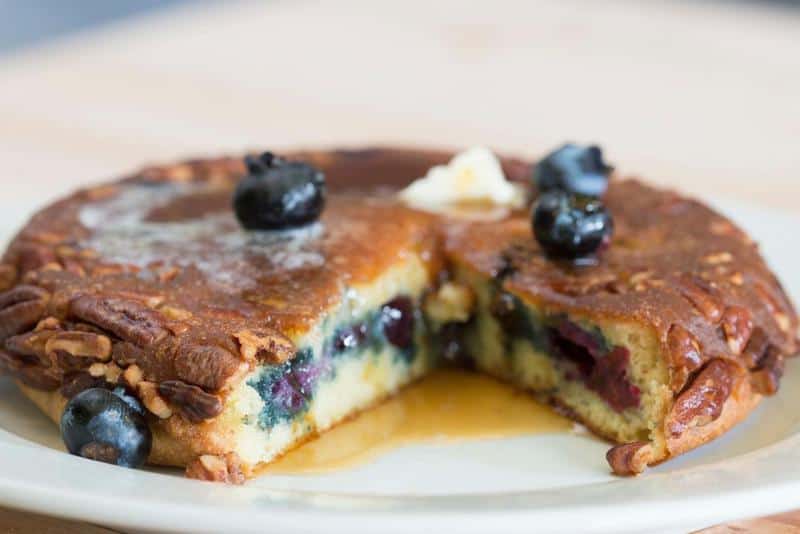 Address: 333 Himmarshee St, Fort Lauderdale, FL 33312
Phone: +1 954 530 7520
O-B House, also known as Old Fort Lauderdale Breakfast House, is famous for having one of the best breakfasts in town. Their exceptional coffee will surely make you feel cozy, while its menu of fluffy pancakes will make your day happier.
The O-B House experience is all about serving the best under only the most disciplined preparation practices. Everything is made from scratch, using only fresh and sustainably produced ingredients.
In fact, their biscuits are made from scratch using the same techniques that perhaps many of your grandparents and great-grandparents used while growing up. Thus, here you will surely feel at home!
Foxy Brown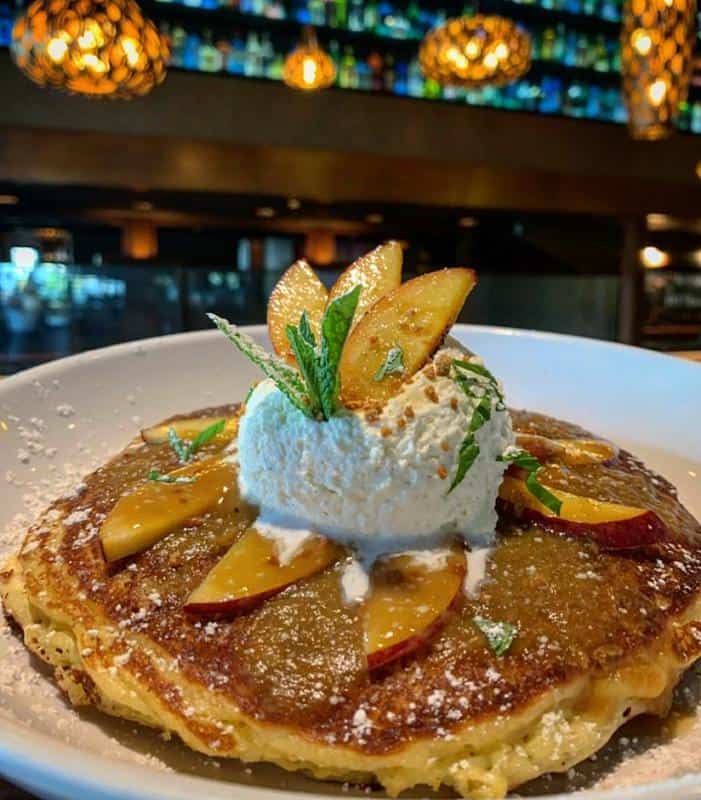 Address: 476 N Federal Hwy, Fort Lauderdale, FL 33301
Phone: +1 754 200 4236
Foxy Brown specializes in serving comfort food with a twist! They serve lunch and dinner daily, while on the weekend, they also have brunch, which is, in fact, award-winning!
One thing Foxy Brown should be praised for is its excellent service and physical establishment. For instance, once seated, you will be greeted by hot towels. Also, the restaurant exhibits elegance and coziness, making it an excellent spot for romantic evenings or parties.
The menu is selective and creative. For the best experience, start with the Maple Bacon Wings, Honey Butter Rolls, or Mussels for appetizers, and then continue with Mabel's Chicken or Rib Plate.
Milk Money Bar & Kitchen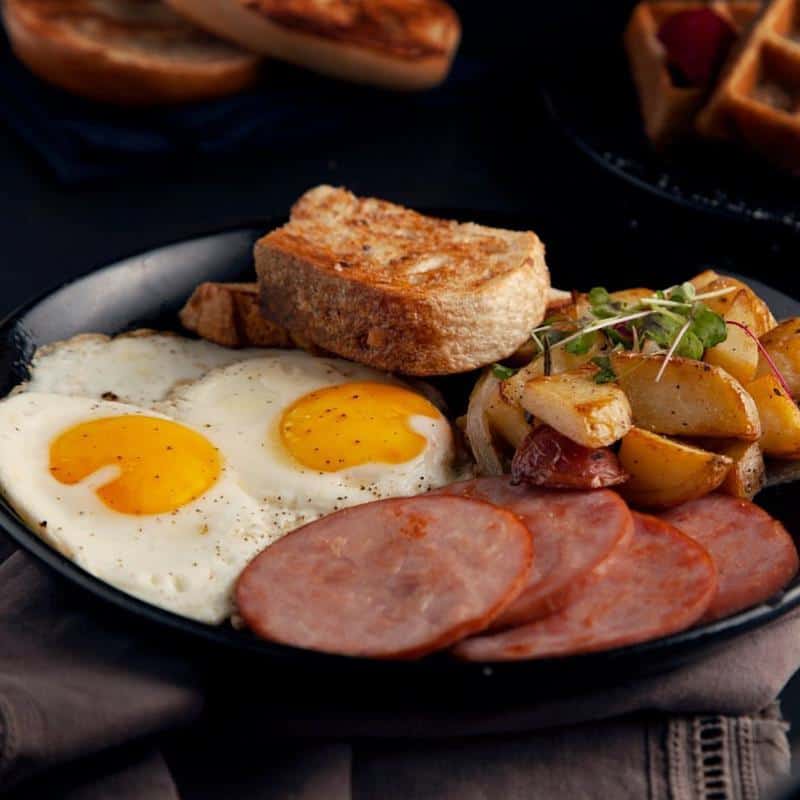 Address: 815 NE 13th St, Fort Lauderdale, FL 33304
Phone: +1 954 990 4018
Milk Money is an elegant restaurant serving elevated dishes from morning to night. Over the years, thanks to its delicious dishes, it has become a popular spot for brunch. However, even if it gets busy, their service is always top-notch.
At Milk Money, expect to have hand-crafted cocktails, dinner entrees, elevated bar bites, weekend brunch, breakfast, and lunch. They also feature an in-house coffee bar serving Counter Culture Coffee.
Start your Milk Money experience with an iced latte or an espresso martini. Then you can choose a savory or sweet breakfast plate that will undoubtedly leave you satisfied for the rest of the day.
Top Hat Deli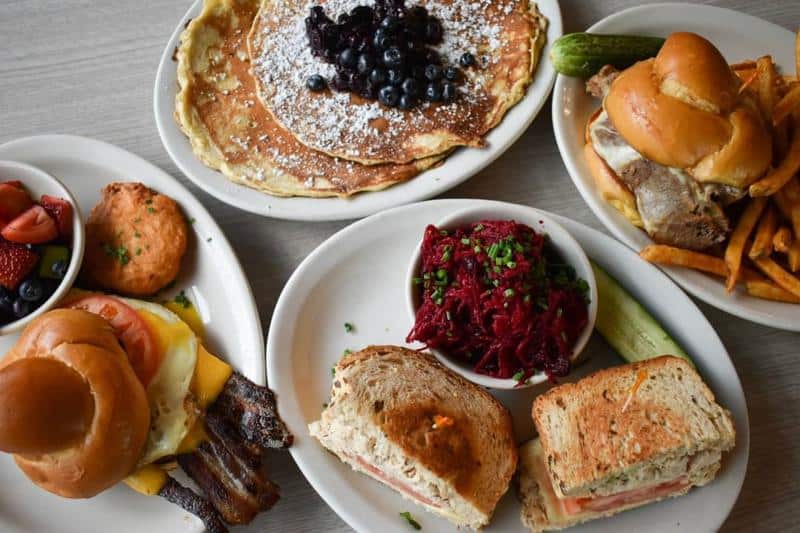 Address: 415 NE 3rd St, Fort Lauderdale, FL 33301
Phone: +1 954 900 3896
Named for owner Elliot Wolf's grandfather, who emigrated from Germany to NYC in 1936 with his top hat, this spot is a traditional Jewish deli with a twist.
Top Hat Deli offers fun and filling breakfasts, serving everything from bougie cocktails to matzo ball soup.
Get the Grand Schlam with two eggs, a crispy potato latke, and your choice of pastrami, corned beef, bacon, or maple sausage. Otherwise, order the spot's specialty, the "doughssant," a cross between a doughnut and a croissant.
Furthermore, the restaurant always strives to be the best in its own way. First and foremost, hospitality and service are its priority, alongside serving delicious, innovative dishes. Lastly, to provide an elevated experience, the deli always organizes fun events that everyone can join.
Mom's Kitchen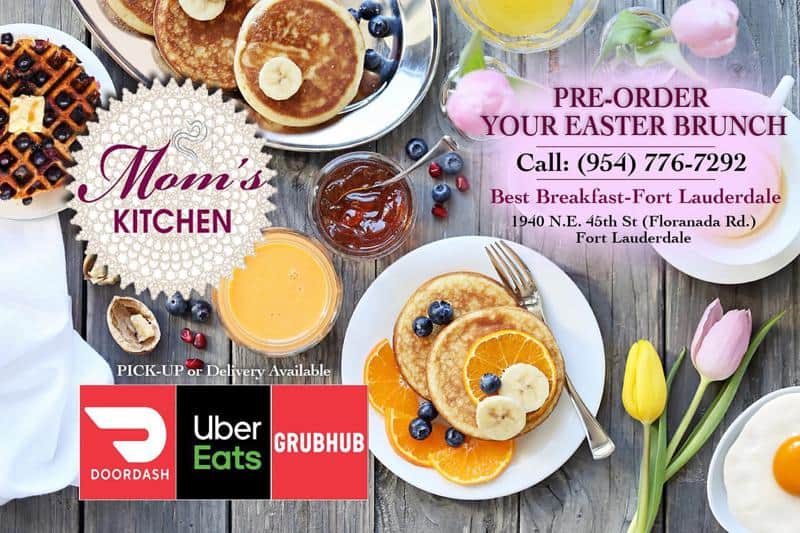 Address: 1940 NE 45th St, Fort Lauderdale, FL 33308
Phone: +1 954 776 7292
Established in 1972, Mom's Kitchen has been serving home-cooked meals for fifty years. It is a place that will immediately make you feel welcomed and relaxed by enjoying comfort food.
You are guaranteed that you will be provided with delicious home-cooked food and exceptional service. Expect to be hit by nostalgic memorabilia and feel part of a big happy family while you enjoy casual homestyle cooking for breakfast.
Mom's Kitchen serves beers, wine, mimosas, ice cream, and floats. Furthermore, you can enjoy delectable pies, cakes, and pastries that will give you the feeling as if you were sharing a meal with your mom right in her kitchen at home.
In other words, you won't leave this place hungry!
Egg & You Diner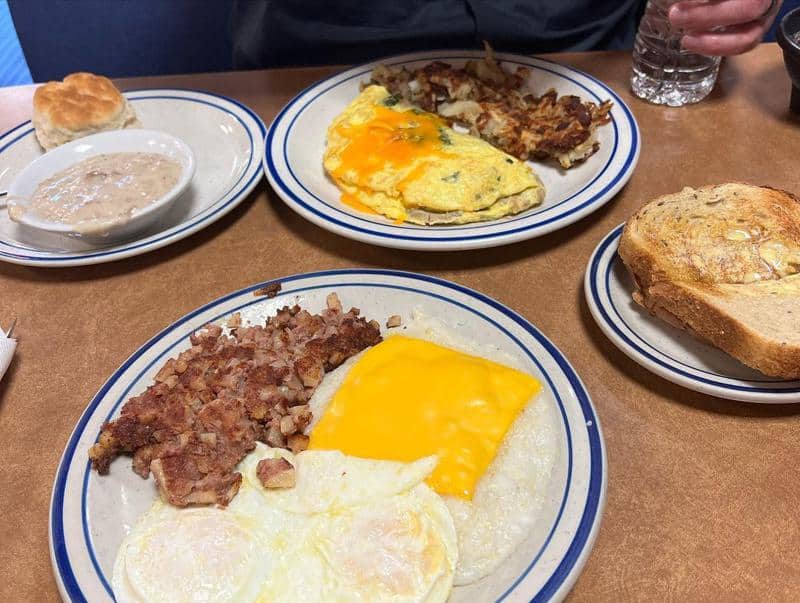 Address: 2621 N Federal Hwy, Fort Lauderdale, FL 33306
Phone: +1 954 564 2045
Egg and You Diner may not look fancy, but it has been serving Fort Lauderdale's locals and visitors since 1956. So, there is definitely some history to this place.
This is the place to go for a hearty breakfast to start the day. As one of the area's favorite diners for more than sixty years, Egg and You Diner has a homey and cozy ambiance.
Their service is top-notch, and no matter what, you will always be welcomed and greeted with a big smile.
Egg and You Diner is an authentic diner with old-school vibes that everyone loves. Their menu is your regular diner menu featuring eggs benedict, omelets, pancakes, and exceptional coffee.
Nanou French Bakery & Cafe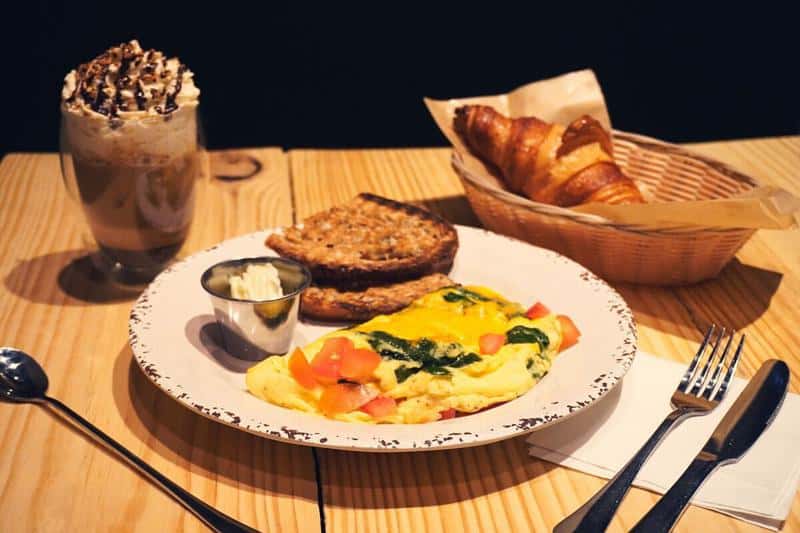 Address: 2915 E Las Olas Blvd, Fort Lauderdale, FL 33316
Phone: +1 954 470 2191
Since opening in 2015, Nanou has brought a taste of French bread to Fort Lauderdale. They strive to maintain the authenticity of a local bakery that focuses on creating products inspired by traditional French recipes from the South of France.
Although it is known for its French-style bread and pastries, it also has a cafe menu. Nanou has a boulangerie feel that serves a custom omelet, an egg breakfast, a Parisian breakfast, or its specialty, the Cromelet, a made-to-order omelet served in a croissant.
For an alternative breakfast, head to Nanou for delicious, unique, and sophisticated pastries, bread, snacks, and meals.
Joe's Cafe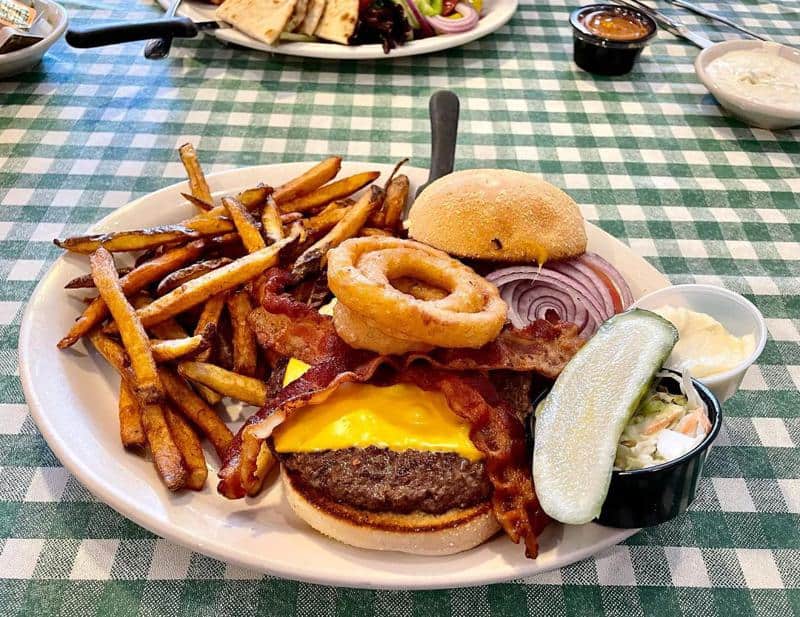 Address: 1913 Cordova Rd, Fort Lauderdale, FL 33316
Phone: +1 954 760 5637
If you are looking for an authentic American diner breakfast, Joe's Cafe is the perfect place. It is a favorite among locals due to its all-day breakfast and lunch concept.
Furthermore, the free-song-play jukebox, the piece of a 1960s-era Mustang convertible mounted on the wall, and the toy train track running above diners' heads will transport you back to the days of a true American diner.
On a sunny day, choose a covered glider booth and enjoy from the traditional '2 eggs your way' with sides, to delicious pancakes and waffles, to hefty burgers, melts, salads, sandwiches, and fountain treats.
Tinta's Breakfast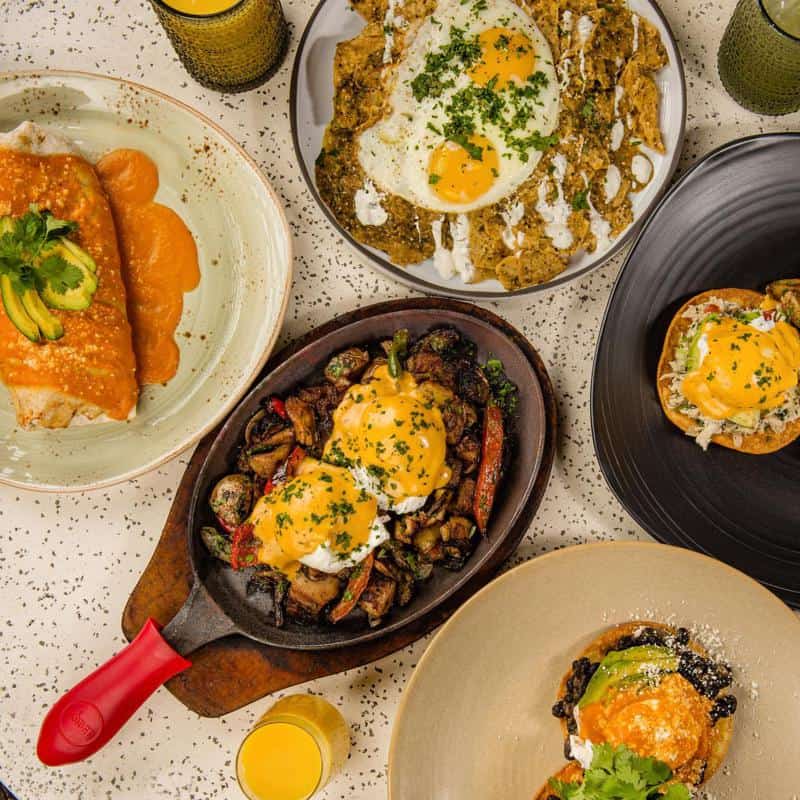 Address: 321 N Fort Lauderdale Beach Blvd, Fort Lauderdale, FL 33304
Phone: +1 954 245 3063
Start your day with an oceanside breakfast experience at Tinta. Located at The Westin Fort Lauderdale Beach Resort, Tinta serves breakfast exclusively.
Whether you are a local or just passing by, enjoy an alternative breakfast inside or out on the restaurant's gorgeous oceanside terrace. After all, Tinta is Fort Lauderdale's go-to spot for a little "Sabor" with a Mexican twist and is sure to kick off any day right.
If you are vacationing in Fort Lauderdale, this place is the best for breakfast due to its location and incredible vistas. Take a walk alongside the ocean and then enjoy delicious coffee and breakfast such as Mexican Iced Coffee and Yucatan Omelet with Papas.
Java & Jam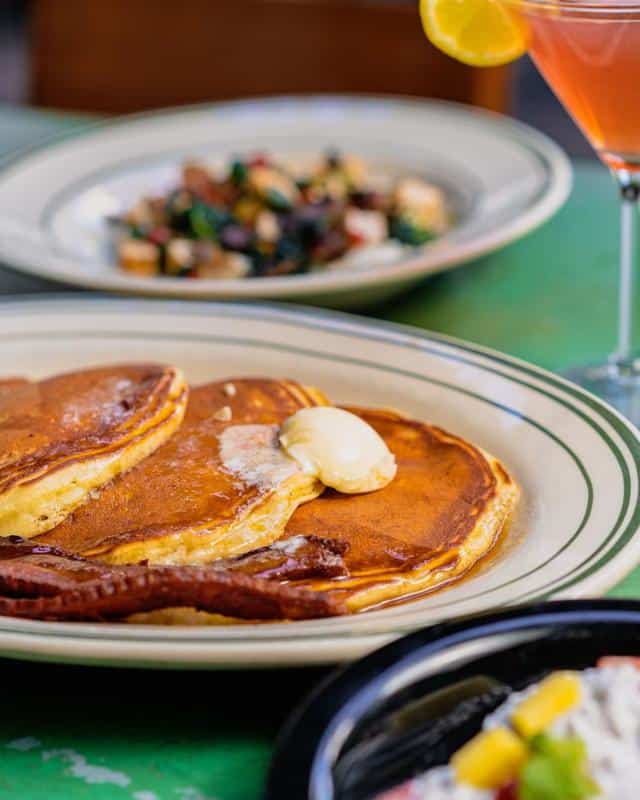 Address: 301 E Las Olas Blvd, Fort Lauderdale, FL 33301
Phone: +1 954 353 3250
Established in 2019, Java & Jam restaurant is a casual restaurant suitable for everyone. It provides a downtown experience for leisurely locals, caffeine-seekers, breakfast on-the-run goers, and business power lunch professionals.
Specifically, it is perfect for quick-paced guests and coffee lovers. If you fall in one of those categories, you will surely enjoy the J&J Coffee Bar and Grab-and-Go Counter for pastries, oats, granola, and more.
The menu features breakfast classics, lunch staples, hearty and healthy options, and a selection of breakfast-inspired cocktails.
Read More:
Final Thoughts
Fort Lauderdale offers a variety of breakfast and brunch choices to fit your tastes and desires after a day of exploring the city. Restaurants range from authentic American diners to unique local bakeries and cafes.
Furthermore, you can find some of the best bottomless coffees, craft beers, and specialty cocktails to start your day with happiness!