According to the FDA, fish has more Vitamin B12 and Vitamin D than any other food type in the world. Kinds of seafood like fish and shellfish are important for supplying needed nutrients like omega 3s and vitamins that help build strong bones, improve the immune system, and keep the heart healthy. In fact, eating seafood at least twice a week increases your mortality from health-related deaths by about 17%.
Seafood places in Naples, Florida are vibrant and exotic since they not only bring you nutritious foods but also great ambiance in their environment. Such places include the Sails Restaurant in old Naples which features Greek marble bars and a modern European setting. There are artistically presented food towers that complement the kinds of seafood made of global entrees.
This article will take you through the exciting world of seafood restaurants in Naples, Florida. The list includes top-of-the-line dining places that invite celebrity status clientele and Hollywood big wigs. Read on to get to know the exciting offers brought by these seafood restaurants.
11 Best Seafood Restaurants in Naples, Fl
1. Sails Restaurant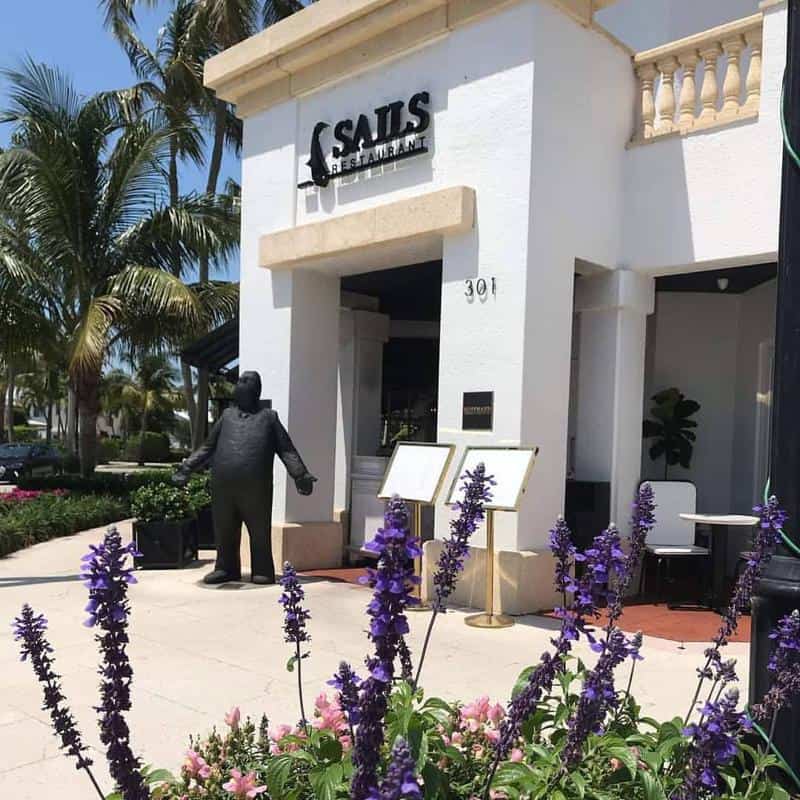 Details:
What a befitting name for a seafood restaurant. Sails Restaurant in Naples is an almost poetic establishment that brings you the finest tastes from France, Greece, and Italy. The ambiance of the location invokes memories of the coastal European region where the delicious cuisines originate.
Food at the restaurant is prepared in a custom wood-burning grill right in front of your eyes. The award-winning culinary team that prepares the dishes have specialized in making handmade kinds of pasta, as well as Kobe beef delicacies and crisp salads. Food is not the only thing they are great at as the hospitality at Sails is warm and relaxing giving you a vibrant yet cool surrounding.
The location puts you in the right spot to enjoy the evening sun setting on the nearby Gulf tempts. The mesmerizing and captivating colors of the sunset are romantic for a great night with your lover. Seafood is not the only offering at the establishment as you will get treated to hand-crafted cocktails and an extensive wine list featuring exclusive selections.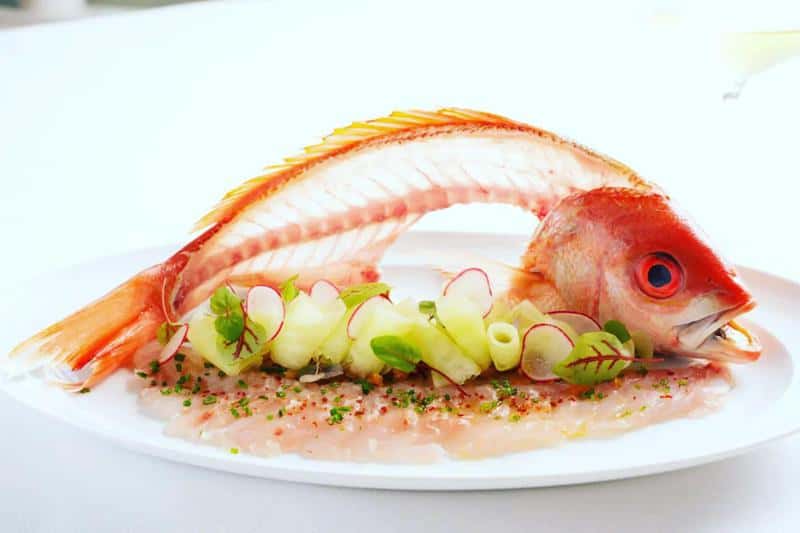 Sails Restaurant presents you with a 3-course and 4-course prix fixe menu. They both come with options like the wood-grilled octopus that consists of Romesco, Roasted Piquillo Pepper Vinaigrette, Crispy potato, and Capers. You can also get the foie gras torchon that features red fruits, Yuzu Caramel, Brioche Toast, and Pistachio Brittle.
Sails bring you an intimate seafood dining affair that is unmatched in the region. You can get to make a reservation in the private dining rooms for a more exclusive setting for parties and celebrations. Keep in mind that the seating accommodates a maximum of 10 people.
2. Sea Salt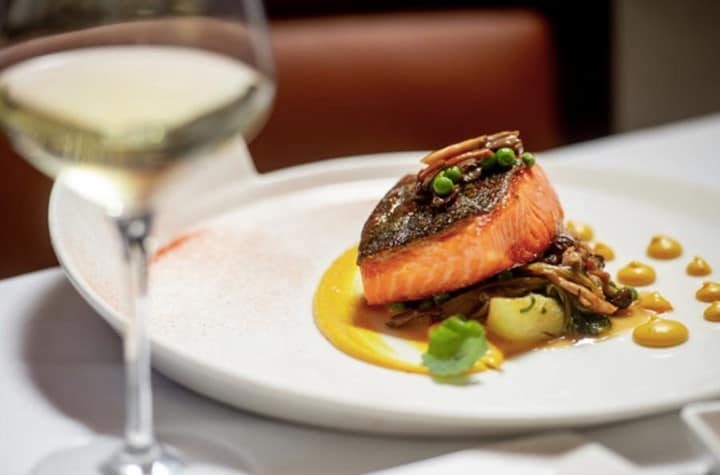 Sea Salt Naples is open every day of the week for lunch from 11:30 am to 3 pm, dinner from 4 pm to 9 pm, and happy hour from 3 pm to 6 pm. The cozy setting is inviting with warm lighting fixtures and wooden finishes to the artistically designed walls. The colors are neutral with a huge range of brown colors that add to the warm feeling of dining at the venue.
The restaurant is run by Chef Aielli who brings simplicity and fresh ingredients to make the highest quality seafood products. The presentation of the food is unique making for a truly memorable dining experience. Ingredients are fished from sustainable and organic sources from local farmers and day boat fishermen.
The upscale restaurant draws in a wide range of connoisseurs who come to dine at the coral-stone dining room with an extension onto the sidewalk. The Chef uses about 130 different types of salt from which every diner gets a sample.
Sea Salt is known for their daily prix-fixe sunset menu that starts from 5 pm to 6 pm and includes blue crab bisque, house-made spaghetti alla chitarra, pan-roasted branzino fillet, and the deconstructed cheesecake (triple cream cheese, lemon parfait, graham cracker streusel)
3. Baleen Naples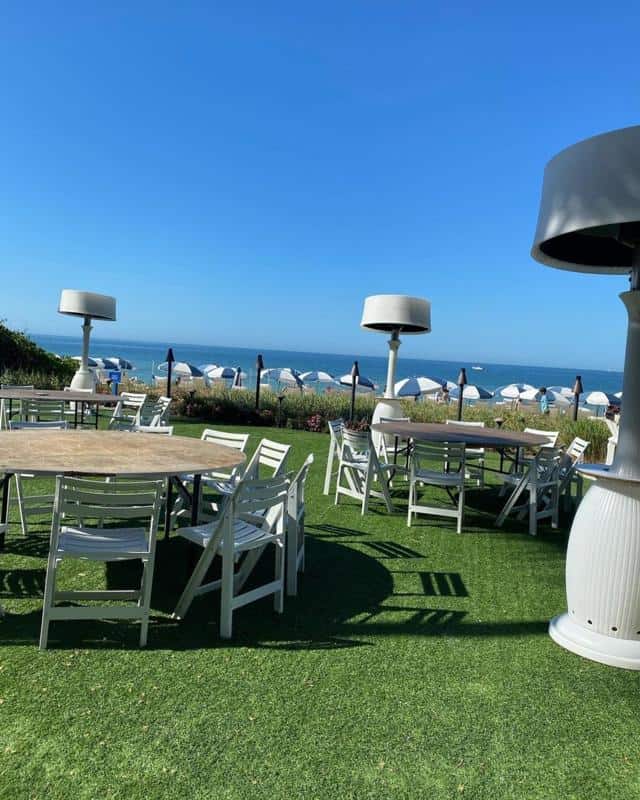 Want a private beach dining experience? Well, Baleen Naples is the place for you. Located in the Laplaya Beach and Golf Resort, the restaurant offers unbelievable beachside dinners that give you a great view of the sunset as you and your loved ones enjoy some mouth-watering seafood cuisines. Reservations must be made in advance by calling the telephone number mentioned above.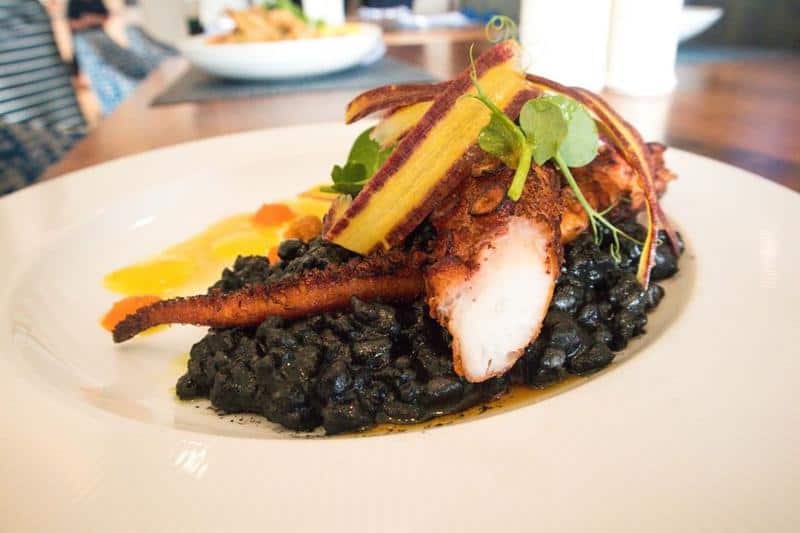 There are two menus for the beach experience: the silver beach dinner menu and the gold dinner one. The menus come with options like the Laplaya seafood platter that has two oysters, two shrimps, tuna tartar, Scallop Crudo, and quarter-pound king crab. The entrees include salmon, blackened gulf grouper, and a filet mignon.
The established restaurant is the winner of several awards including number 5 on the OpenTable Top-Rated Naples Restaurant list and the winner of the Wine Spectator Award of Excellence from 2011-2018.
The lunch meals include gourmet sandwiches and seafood options like the lobster Cobb salad with the Gulf grouper tacos. Chef's signature meals include the adorned blackened Gulf Grouper which comes with neonatal relish, delicious king crab, and charred corn.
4. Fin Bistro in Marco Island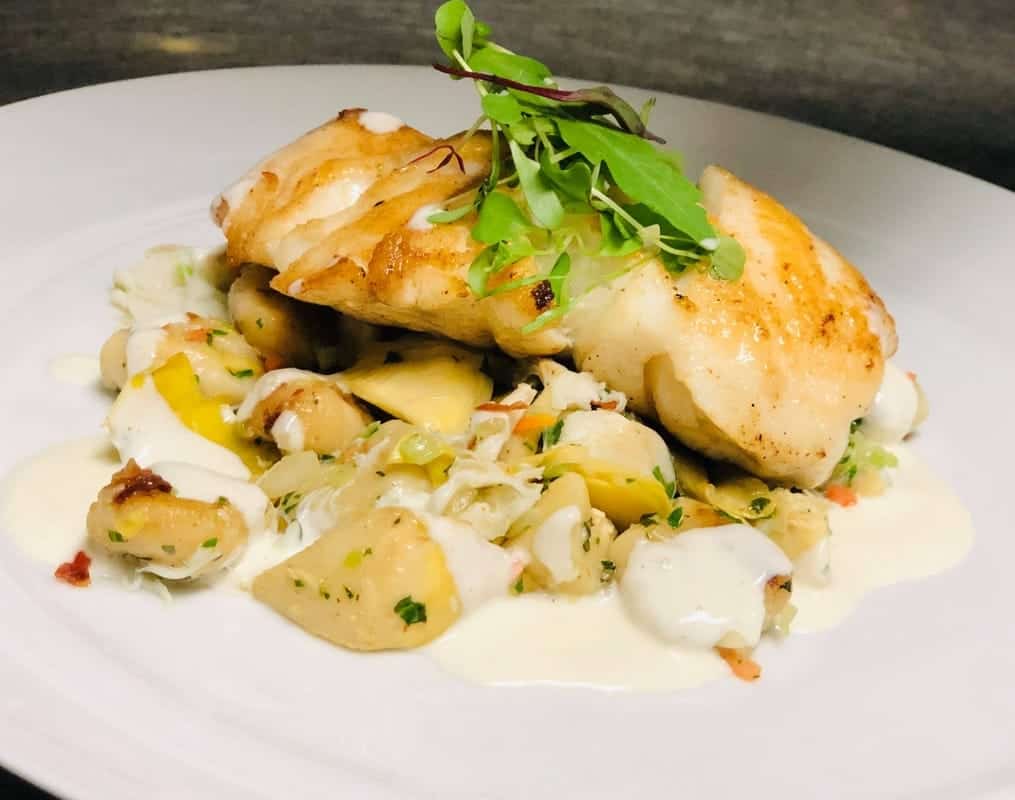 Fin Bistro is located in Marco Island near Naples where it is the premier fresh fish dining restaurant. The clean, relaxed, and vibrant environment brings you enjoyable signature cocktails and unique culinary treasures with tantalizing flavors.
Owned and operated by Brian and Kathy O'Brien, the Bistro opened in 2012 to take part in the seafood niche. The fresh fish is sourced from Southwest Florida to provide residents as well as tourists with the greatest American fish cuisines.
Fin Bistro specializes in making local and regional finfish and shellfish. All of these come from local meats, cheeses, produce, and dairy from local farmers and farms. The dinner menu is inviting with the umami Kobe sliders featuring Vermont sharp cheddar, garlic aioli, bistro bread, and butter pickles. There is also the yellowtail avocado crudo that comes with radishes, arugula, and Meyer lemon vinaigrette.
5. Turtle Club Restaurant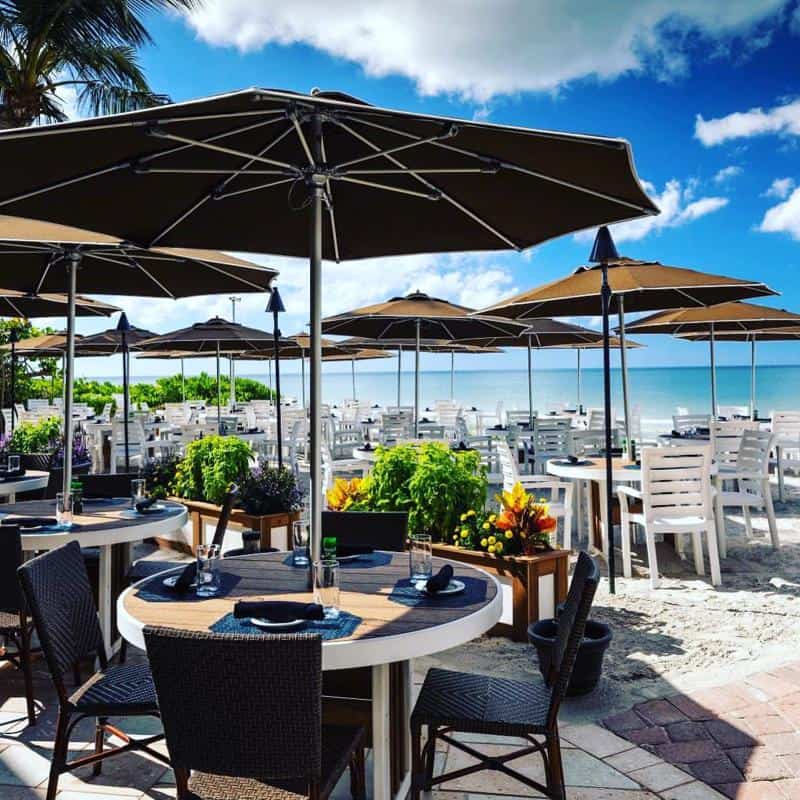 Turtle Club in Naples presents you with standard plates of seafood like the turtle club seafood chowder that consists of fresh fish & shrimp, coastal seasonings, and aged sherry. Other offerings include the crispy calamari that comes flash-fried with peppadews, toasted pistachios, spicy lemon aioli, and micro cilantro.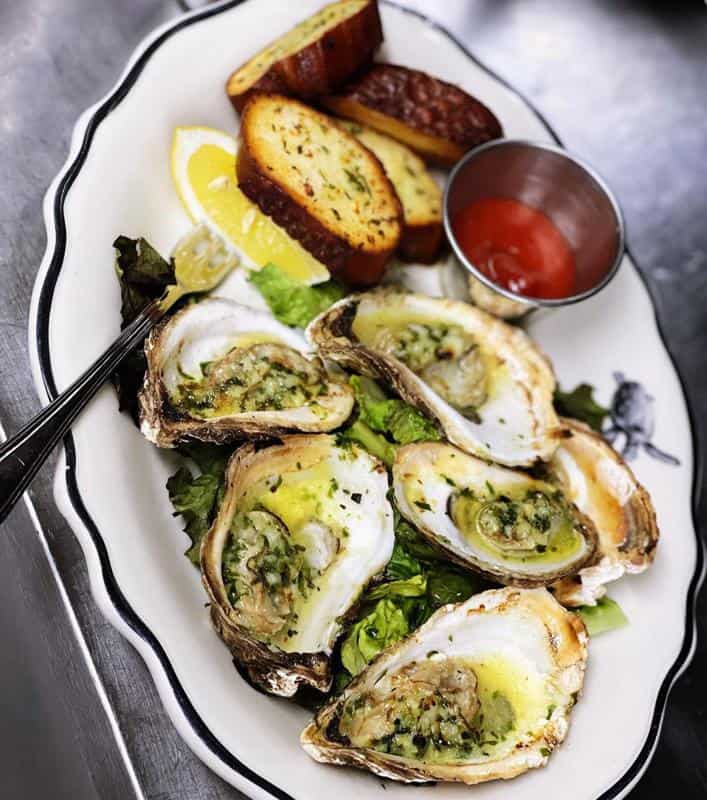 On top of that Turtle Club does come with its classic dishes that include the Turtle Club Fresh Fish Sandwich. It consists of a blackened/grilled brioche bun, lettuce, onion, tomato, citrus remoulade, and crispy fries. You can also get the tasty seafood salad croissant that comes with lobster & shrimp in a creamy herb & lemon dressing with mixed greens and fruits.
The restaurant was opened by Mike Moore and Peter Tierney in 1998. It has since grown to be the finest fusion of Olde Florida and New Florida in Naples. This is through its combination of relaxed old-school beach environments with the exoticness of modern cuisines and world-class hospitality.
6. Mr. Big Fish Seafood & Bar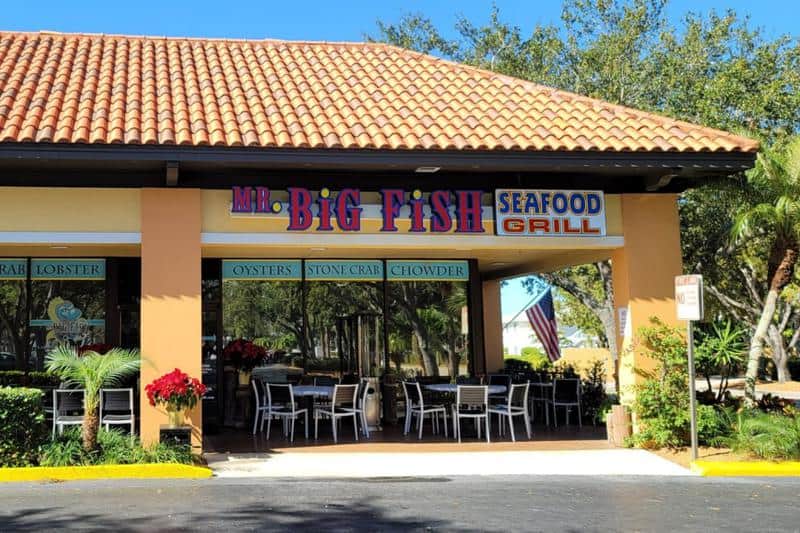 Mr. Big Fish Seafood & Bar's philosophy is to create a space where families and friends can come to relax and feel at home. The food is made to feel familiar, comforting, and consistent.
The owner, Stephen Karakosta, started the restaurant to offer the eating experiences he missed from his childhood. His philosophy has led to the rise of the restaurant as one of the most passionate-driven dining places in Naples.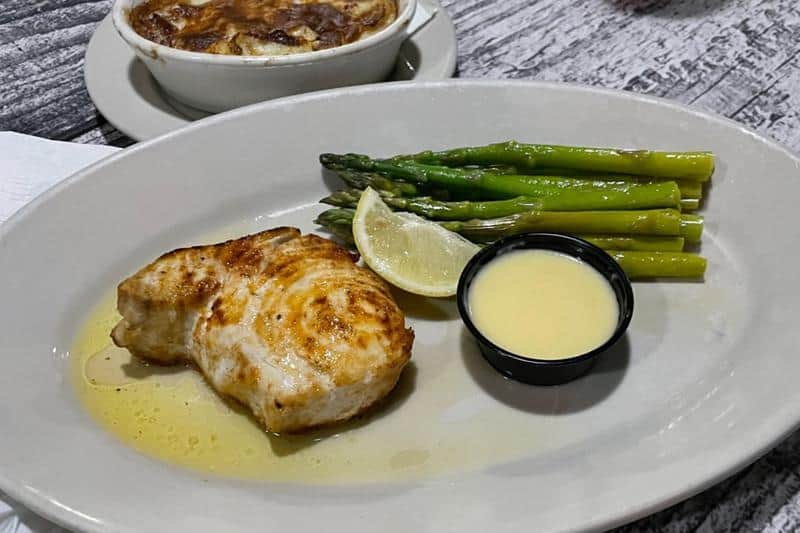 Offerings are the restaurant range from crisp salads to delicious chowders and fresh local kinds of seafood. There are great wine selections and the atmosphere is comfortable for a group dining experience. You can get to enjoy this amazing place and what it has to offer from Monday to Saturday from 3 pm to 9:30 pm.
Starters include shrimp cargot, charred octopus, chardonnay clams, drunken mussels, zucchini sticks, and seared ahi tuna. You can also get the oysters Rockefeller that has ½ dozen stuffed with garlic butter, spinach, lemon butter sauce, and Parmesan.
7. Swan River Seafood Restaurant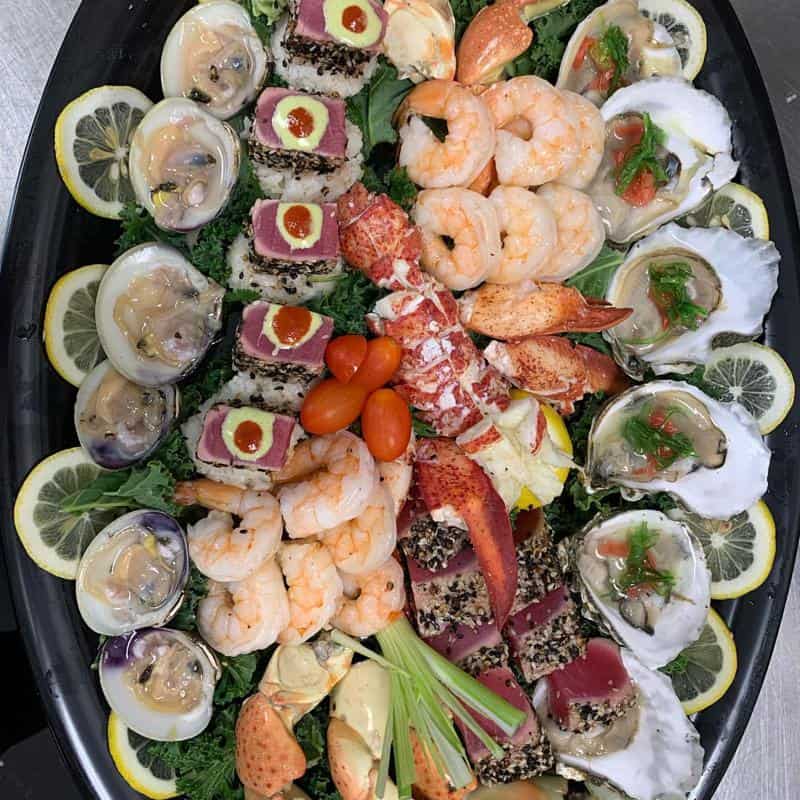 Swan River Seafood restaurant is publicly acclaimed as one of the top seafood restaurants in Florida. It brings you the tastes of New England from fresh northern and southern seafood markets. The restaurant is adjacent to its gourmet fish market where you can buy a wide range of seafood products and fresh fish.
The fresh fish selections on the market include the Halibut, Scrod, Swordfish, Natural Carolina Catfish, Fresh Mahi, Chilean Sea Bass, Atlantic Salmon, Fresh tuna, and Ora King Salmon. The prepared items consist of enticing meals like BBQ ribs, Cod Cakes, Cheddar Potatoes, Juan's Seafood Enchiladas, Conch Chowder, Oyster Rockefeller, and stuffed Quahog just to mention a few.
Swan River Seafood brings you its variety of signature foods including the peppercorn crusted tuna bowl. This dish comes with sushi rice, edamame, seaweed salad, teriyaki glaze, cilantro, ginger, furikake, and wasabi.
Another great signature dish is the shrimp & scallop Caprese consisting of pesto seared shrimp & scallop, fresh mozzarella, vine ripe tomatoes, Italian dressing, and balsamic glaze.
The seasides you will find in Swan River Seafood include the French fries, macaroni salad, apple sauce, potato salad, stewed tomatoes, creamed spinach, and swan slaw. Do not forget the tantalizing beet & sweet potato salad.
8. USS Nemo Restaurant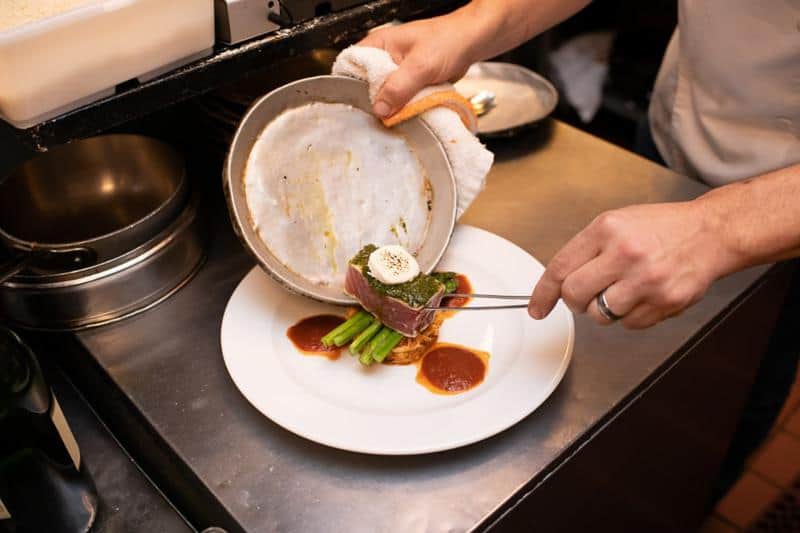 USS Nemo in Naples is the award-winning restaurant of the Savor Cuisine Awards. It has also been named the top restaurant in Naples, Florida for many years by different agencies like TripAdvisor and the New York Times magazine.
The seafood selections at USS Nemo can be described in just three words: exciting, tantalizing, and outstanding. In fact, a Zagat Survey showed that locals would go for the USS Nemo cuisines long before they turn to a new restaurant for a similar dish.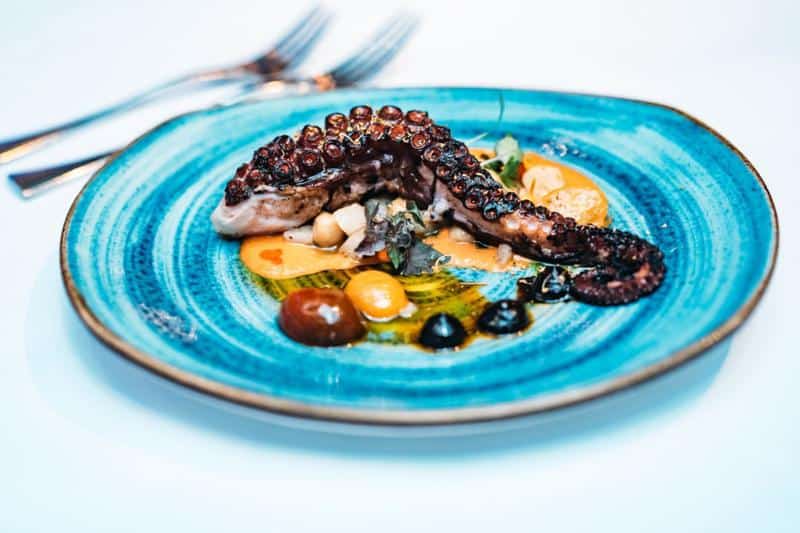 USS Nemo will elevate your taste and appreciation for great dishes from seafood dishes to pleasant entrees. The ingredients are sourced from the freshest markets to ensure you get inventively prepared dishes in Naples.
The dinner menu starts with Nemo's signature dish, the Miso Broiled Sea Bass. It comes with citrus-ginger butter sauce, steamed rice/potato puree, asparagus, and carrot tempura. Another menu item on the is the grilled Florida Keys Hogfish that comes with grilled polenta, haricots verts, coconut molasses, tropical fruits salsa, and crispy sweet potato.
9. The Claw Bar at Bellesera Resort
The Claw Bar is located at the Bellasera Resort in Downtown Naples. Its specialty is seafood towers that are made right in front of your eyes in an open-plan kitchen setup. You will get treated to a wide range of seafood entrees, regional inspired dishes, and Southern-influenced cuisines.
Ingredients used to make the food are locally sourced and grown to give you the freshest meals possible. The chilled seafood options include the smoked fish dip served with crackers, the Gulf Shrimp Cocktail, Whole Maine Lobster, Alaskan King Crab, Stone Crab Claws, and Claw Bar Special that come with oysters, crab, shrimp, seafood salad jar, house pickles, the trio of sauces, and crackers.
10. The Bay House Restaurant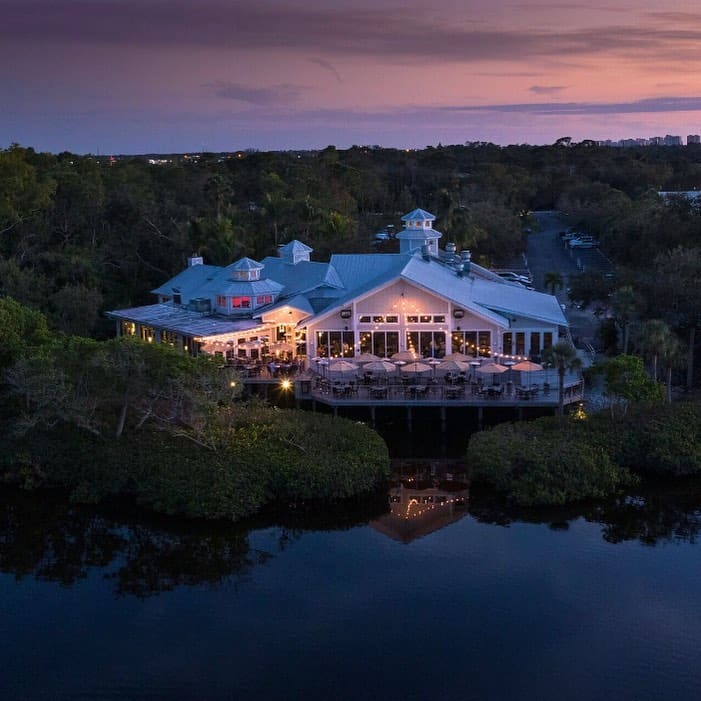 The Bay House brings you an exclusive Naples Waterfront dining experience on the Cocohatchee River in North Naples. The unparalleled views of the wildlife reserve are one of the main attractions of this seafood restaurant. You are provided with outdoor seating with a waterfront deck setting and fire pit situated on the patio.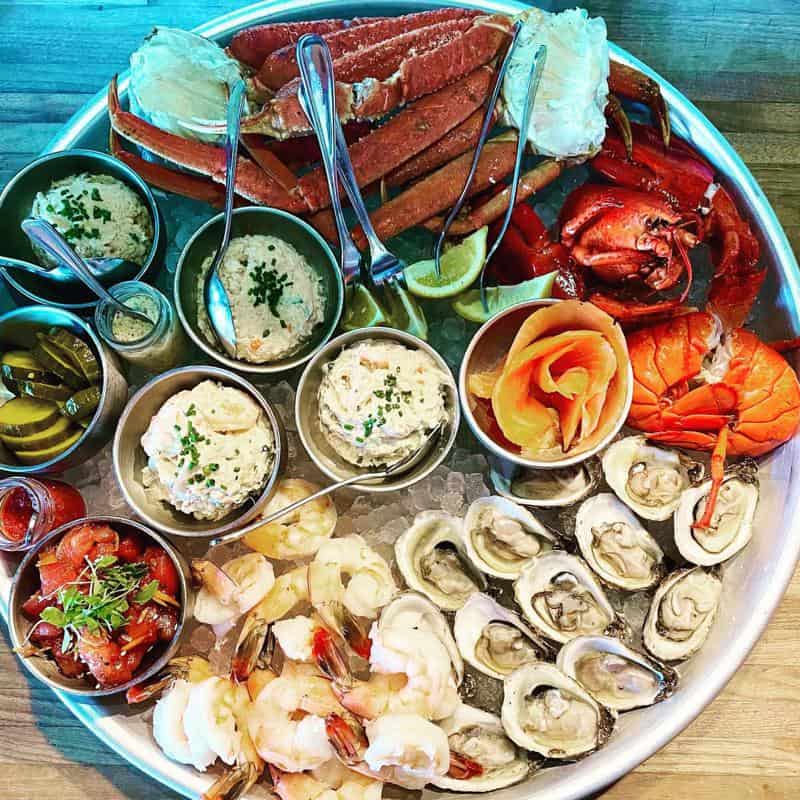 The menu is made of a wide range of food selections from seafood to southern-influenced dishes. Visit the restaurant to feast on dishes like the crispy fried oysters, roasted black cod, char-grilled octopus, and the gulf black grouper
11. Truluck's Ocean's Finest Seafood and Crab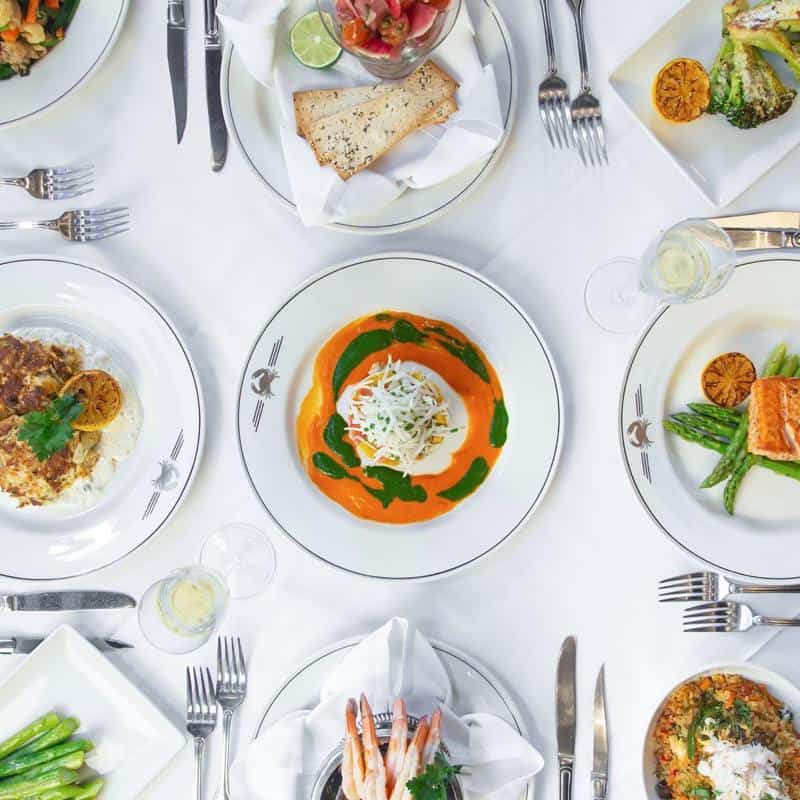 Truluck's Seafood has a strict upscale dress code and only offers special occasion dining facilities for its guests. The restaurant is located steps away from the 5th Avenue Business District between Naples Bay and The Gulf.
The restaurant has various locations around the country each with its own set of menus. The one in Naples brings you second-course meals like the lobster bisque that comes with lobster morsels, and horseradish goat cheese. There is also the Sonoma greens salad that comes with spicy pecans, goat cheese, apples, kalamata olives, and honey vinaigrette.
Related Read:
Final Thoughts
Naples seafood restaurants offer a wide range of unique options for dining. You can go to Truluck's to experience an exclusive and upscale dining experience or proceed to Baleen for an outdoor beach dining romantic meal. All in all, you will get treated to the freshest ingredients the seafood world has to offer at these establishments.