Looking for an intimate place to wine and dine in Texas? Dallas uptown is your best bet for Romantic restaurants. You just have to find the right one for your special taste buds.
From classy fine dining to popular barbecue Bistros, the town's culinary restaurants offer unforgettable dining experiences to love birds looking for a cozy warm place to dine as they stare into each other's eyes.
Romantic restaurants are plentiful here. All you need is a lovely date by your side, a phat appetite, and calm confidence to have the time of your life while on an intimate dinner date with your beau. But first, you must pick the perfect spot and book your table in advance.
Ready to experience a seductive sensational meal with stellar views?
Whether it's a special occasion, a first date, or a simple meal for two, take your best pick from this carefully curated list of the best romantic restaurants in Dallas.
Best Romantic Restaurants in Dallas
Ocean Prime (Uptown)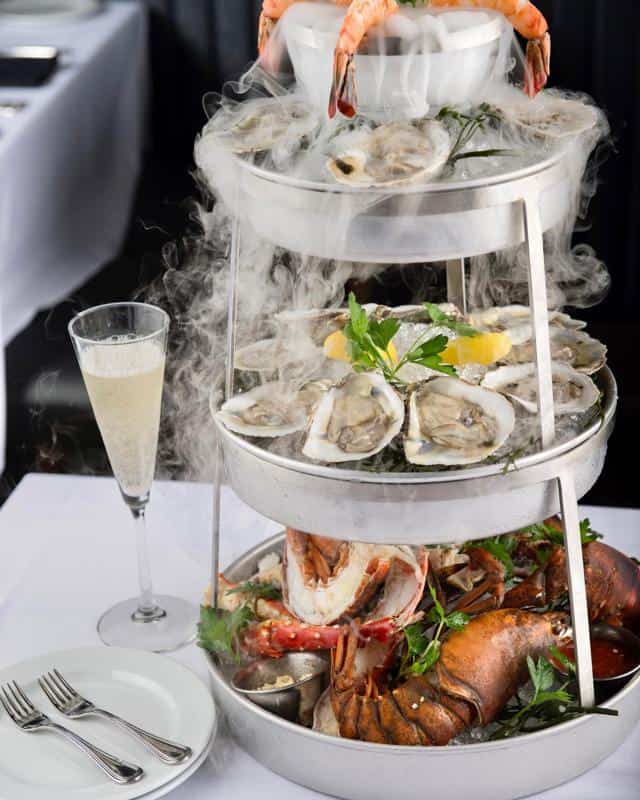 Location: 2101 Cedar Springs Rd Suite 150, Dallas, TX
Ocean Prime offers the best romantic restaurants in Dallas as one of the high-end steak and seafood from the Cameron Mitchell Chain of restaurants.
Ocean Prime offers a charming date night second to none in the city. It easily delivers elegance with a magnificent setting – white table cloths, thick, soft rugs sprawled across the dining area, and an endless array of wines and cocktails matched to perfection with juicy steaks and seafood.
Pick the tantalizing Dynamite Roll appetizer, including sesame seeds sprinkled over tempura shrimp and spiced mayo. For the mains, enjoy dishes perfectly laid out on wide plates – delicate filet mignon over a dash of béarnaise sauce, tasty lobster tails, and tender steak filet accompanied by bacon creamed spinach, black truffle mac n' cheese, and tater tots — all large enough for two.
You can opt for a date night where the setting has tables set in low lighting to set the mood right. Some people confuse this for a bad dining experience, which is not the case.
You can also do a delightful lunch date with sufficient daylight, and the food is just as awesome.
The wine selection offers an endless array, and you can ask your service person to offer the best suggestions to go with your menu options. Try the impressive añejo tequila with cognac and fresh lime over tasty oysters on the half shell.
Highlights:
High-end dining
Romantic dinner setting
Oysters
Saint Martin's Wine Bistro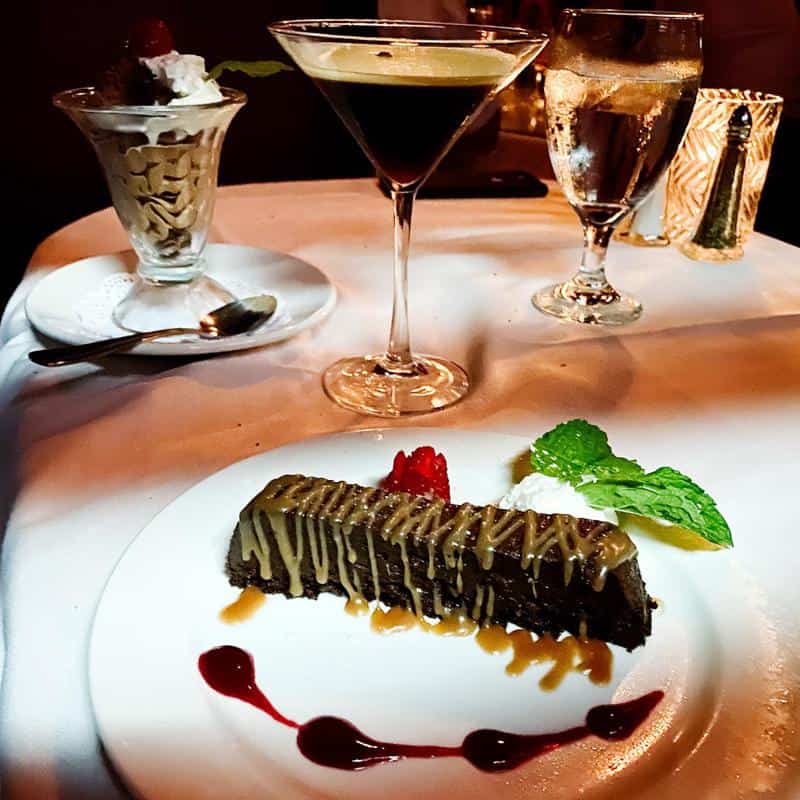 Location: 3020 Greenville Ave, Dallas, TX 75206-6030
St. Martin's Bistro is magical. It's France in Dallas! This is not just a romantic dinner experience; it's a sensory spectacle! From the moment you set foot for a Lovely evening with your loved one, you will experience elegance every step of the way.
The ambiance is low-key sophistication, with perfect lighting, wine-themed decor, and soft live music from a piano to set you in the mood for an exciting romantic evening.
To start, go with the sparkling wine from Bordeaux – a bottle of Paul Chevalier Brut Blanc de Blanc wine, a buttery chardonnay, the Sauvignon Blanc, or Pinot Gris.
They do offer specials. Try the house-made pâté! A bowl of cheese creamy mushroom soup. The entrees range from heavenly seafood medley; to crab, shrimp, scallops, and lobsters. You can also go for the traditional beef dishes such as The Boeuf Bourguignon and a tasty garlic potato purée!
For an unforgettable dessert experience, savor the strawberry cheesecake, the intense chocolate terrine, or the perfect sweet crème brûlée.
Conclude your romantic dinner in Dallas with a lovely evening stroll along Saint Martin's lovely neighborhood block.
Highlights:
Great French wine selection
Impeccably made beef dishes
Perfect Soft music, lovely ambiance
Sophisticated attentive Service
Haywire Uptown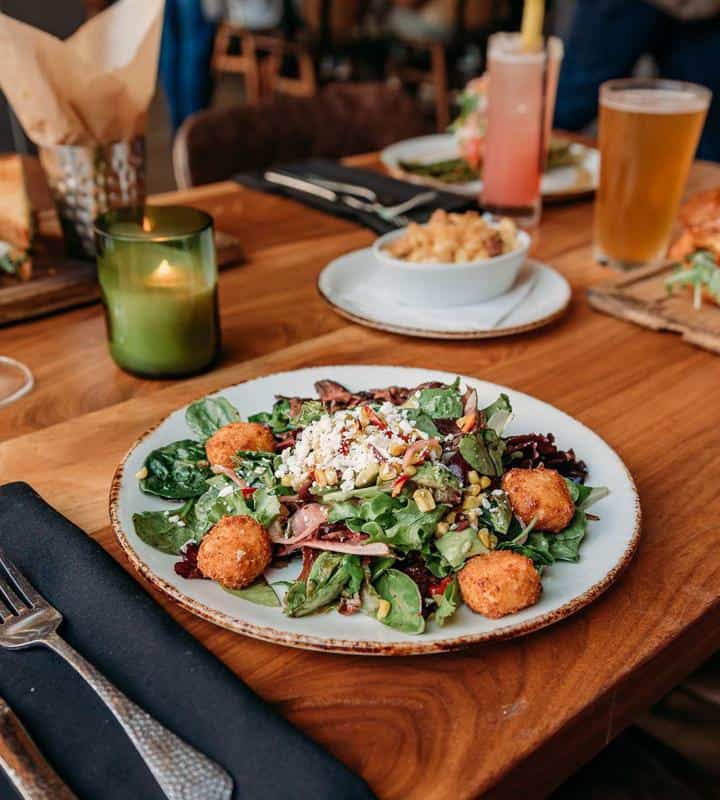 Location: 1920 McKinney Ave. Dallas, Texas 75201
Located in the heart of Uptown Dallas, Haywire offers a cozy place to relax and dine with your lover in an environment that spares no cost at fine dining.
The setting features an outdoor patio with a fireplace and an open rooftop for lovebirds to enjoy the clear Texas skies on warm evenings.
Haywire banks on its Texas charm, offering a spontaneous romantic dining atmosphere. The delightful wait staff adorns traditional Cowboy gear; waiters wear hats, and waitresses strut through the tables in chic cowboy boots.
If you're visiting from overseas, you'll have the time of your life with everything cowboy, and farm life splashed in an exquisite environment. The country-themed restaurant oozes life from the swanky country twang to the interior décor. You will love it!
The menu offers Delightful Southern dishes —tender baked chicken served in a traditional iron skillet with a giant cornbread muffin; shrimp, cornmeal-crusted catfish, luscious grass-fed lean steak (pick steaks from an array of choices from the menu).
They also combine Mexican delicacies – spicy tortillas, charred jalapeño corn, chipotle meatloaf, and a long list of cocktail choices.
Haywire is a welcome addition to one of the best romantic restaurants Dallas offers.
Highlights:
Southern cuisine
Cowboy dining experience
Best steak
Valet parking
rise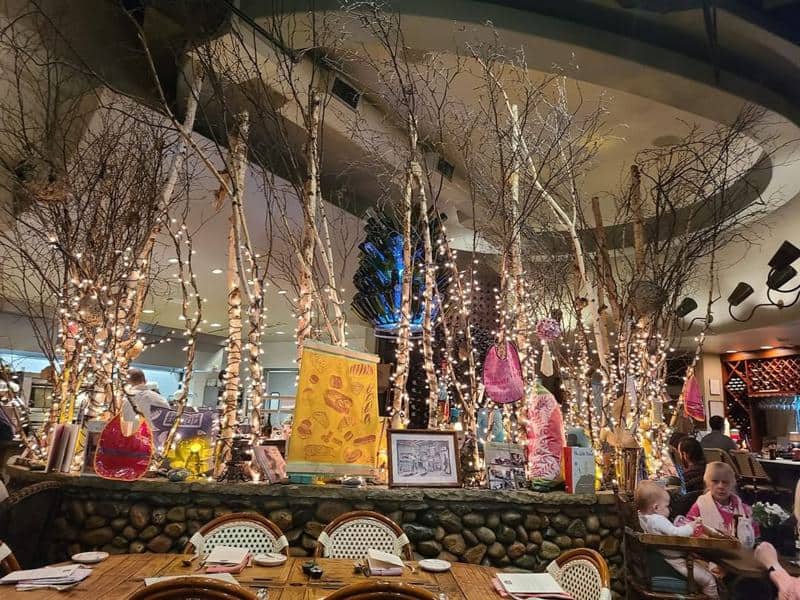 Location: 5360 W Lovers Ln # 220, Dallas, TX 75209-4262
A wonderful French gem, the atmosphere at rising is unique and adds a nice countryside décor. The art decor, the stunning antiques, the plants, and the paints all portray sensual feelings – all you want is to cozy up with a cold glass of wine.
"At rise, guests are our family."
The furnishings and the lighting provide a rustic and charming feel. Combined with soft background music, this restaurant is a decent place to enjoy a romantic night out.
The bread starters are soft, well-done French bread. So soft you do not need to butter it. It practically melts in your mouth.
For the mains, you can try the tender, lean steak, the smoked salmon soufflé, or the ahi tuna with quince preserve. The medium rare steak goes very well with the béarnaise sauce.
The desserts are equally mind-blowing, tasty soufflé, chocolate cake topped with creamy cheese, and so much more—dessert choices.
Conclude your meal with a cup of cappuccino, Le Blanc matte, or a crispy sweet chardonnay.
Experience the best date night restaurants in Dallas. This Intimate French spot focuses on romance dining while offering a charming experience for you and your beau. You will leave the place more in love than you came in.
Highlights:
Great beef choices
Diverse menu
Sterling Stalin
Monarch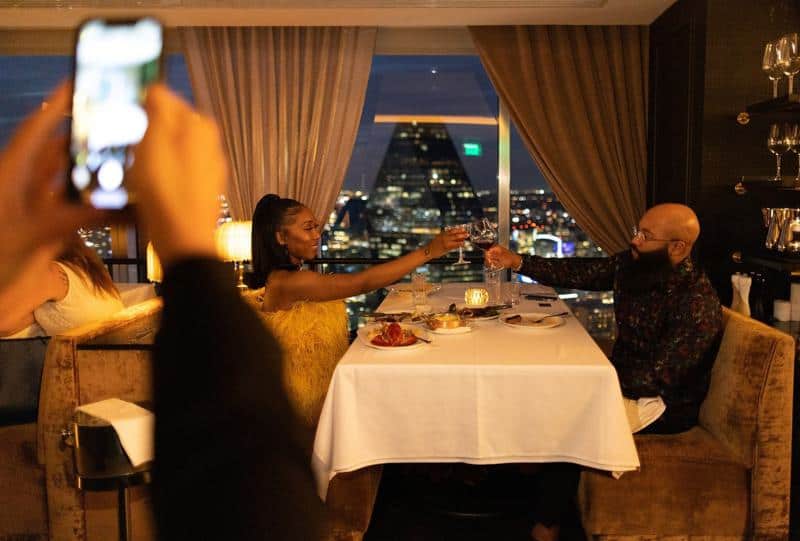 Location: 1401 Elm St 49th Floor, Dallas, TX 75202
Experience love in the air – like so high up on the 49th Floor of a skyscraper. And before you get there, the glass walls of the elevator give you quite the airlifting experience, one of the finest romantic restaurants in Dallas with a stunning view of the City from a bird's eye view.
Check into Monarch after a stunning love ride into the arms of the award-winning chef Danny Grant whose modern Italian restaurant offers some of the tastiest homemade pasta meals over an impeccable wine list.
The relatively new joint is a perfect spot to celebrate love in one of the best date night restaurants in Dallas. The décor is so gorgeous, what's not to like!
Nothing says "I love you," like buffalo mozzarella and prosciutto salad. The bread starter is soft, served with smooth, warm butter and fine sliced Italian salami. Try the delicious pasta dishes for the mains – savor the black truffle risotto.
Add your fav pastor with impeccable wine pairings and posh table service from the professional wait staff.
The cocktails are worth every dollar. End your meal with hot cappuccinos served hot and delicious. Overall, Monarch offers a vibrant atmosphere. Don't miss the stunning elevator experience on your way out!
Highlights:
Stunning view
Business casual dress code
Great wine choices
Fearing's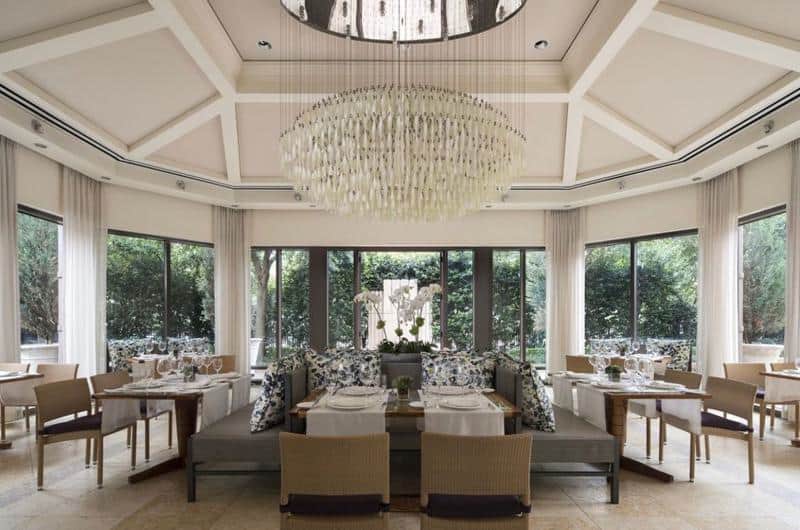 Location: 2121 McKinney Ave, Dallas, TX 75201
The posh restaurant is located in the Ritz-Carlton Hotel, Dallas. It's a year-round romantic spot for every lover's occasion and not only Valentine's Day. They even have a "lover's menu" for Couples, and you also get to snuggle up in cozy luxurious booths.
Fearing's offers both indoor and outdoor seating with stunning décor – you will notice the open kitchen setting surrounded by lovely wall art to invoke an exceptionally romantic ambiance.
Sample the menu, delicious tortilla soup, Southwestern cuisine entrees from the local celebrity chef Dean with delicacies such as; chicken-fried Maine lobster, spicy barbecue beef filet over creamed potatoes, spinach tacos, and smoked tomato gravy, or the large entrée, a Halibut and Mollusk.
As you conclude your meal, enjoy a couple of wine glasses from the wine cellar, comprising the perfect blend of contemporary wines and cocktails from all over the world.
Overall, the Service is excellent from the attentive and friendly wait staff.
Highlights:
Lover's menu
Best BBQ steak
Prefers reservations
Pangea (Garland)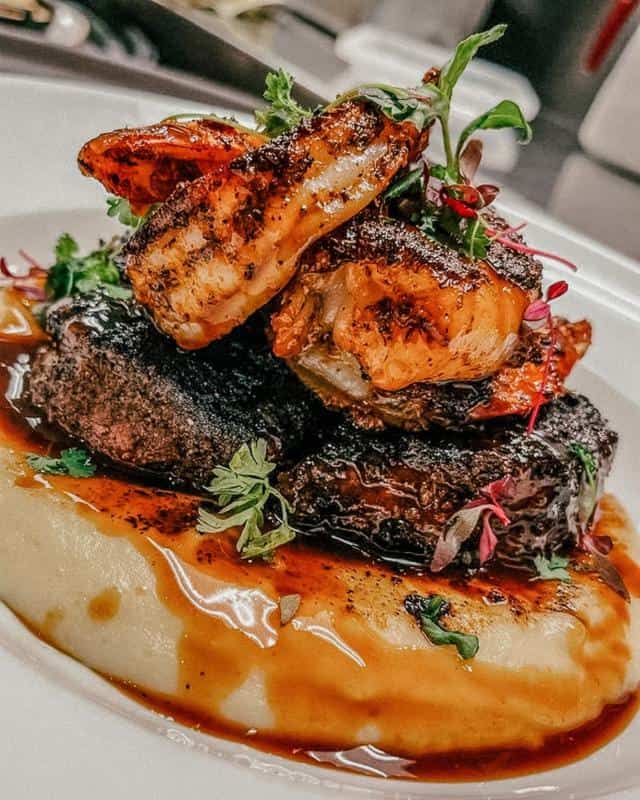 Location: 6309 N. Pres. George Bush Hwy – Ste. 8101 – Garland – TX 75044
Nothing spells romance like Pangea, a diverse intercontinental restaurant in the suburbs. "His African and Jamaican heritage inspires Chef Kev" Ashade's food, culinary fused with recipes from around the world.
Dining in the restaurant offers an unforgettable night of love in raised booths or cozy set up outdoors on the patio.
Pangaea's menu offers an international experience in Dallas, TX.
Savor delicacies such as thyme- and rosemary-crusted lamb chops, snow crab scampi in rich butter sauce, or shrimps and grits, coq au vin. Try the Cajun duo, catfish filet with rice, and crawfish étouffée.
For dessert, try the toffee cake or the crème brûlée with fresh strawberries and whipped cream to crown your night with a mind-blowing dining experience.
Pangea is jam-packed on the weekends, so you might want to dine on weekdays for the ultimate romantic dining experience in Dallas.
Overall, Pangea offers a wonderful romantic dining atmosphere, great food, and ambiance; spacious and well distanced for privacy, casual but top-quality for an intimate dining experience.
Highlights:
Serves dinner and brunch
International Cultural fusion menu
Best award-winning dish – "Have Merci"
Baboush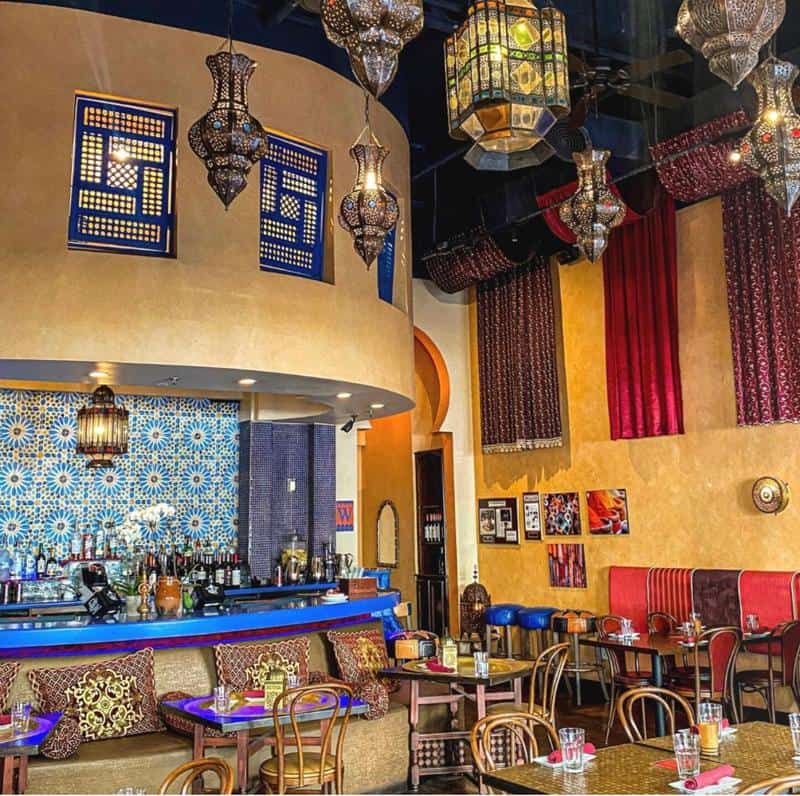 Location: 3636 McKinney Ave, #160, Dallas, TX 75204
Baboush offers the best eastern Mediterranean and Moroccan culinary experience in Dallas. Fusing Moroccan and Lebanese Village traditional foods with the exotic western world makes this a bold move with fine dining in Dallas.
The restaurant idea was inspired by an old Moroccan village marketplace famous for its colorful ambiance and exceptional hospitality. Baboush comes to life with its evening Moroccan lanterns lighting up the ceiling. The glowing-colored cushions accentuate the furniture, and the mosaic decorations on the walls complete the entire place with an exquisite Eastern Mediterranean vibe.
Dining at Baboush is a magical experience inspired by Arabic street foods. From combining fresh ingredients and ancient traditional spices into European culinary techniques to creating artistic signature dishes made from old family recipes.
Make reservations for a table of two and take your loved one on a Moroccan night of love, laughter, and great food the Mediterranean way.
The signature dishes served on small oriental plates takes you back in time, giving you a splendid authentic experience in this beautiful space.
Start with tasty hummus, kebabs, and tagines. Enjoy Goat Cheese Phyllo Cigars, the Fattoush salad, or the Jajeer & Date Salad and Dolmas.
For the main entrées, go for the juicy and flavorful chicken kebab or the large mezze platter and a hookah – it's huge enough for two. You can dine indoors or outdoors as you listen to the crooning sounds of Eastern harp tunes.
Highlights:
Brunch, Lunch, Dinner
Mediterranean food experience
Spicy food
Mezze Platter
Miriam Cocina Latina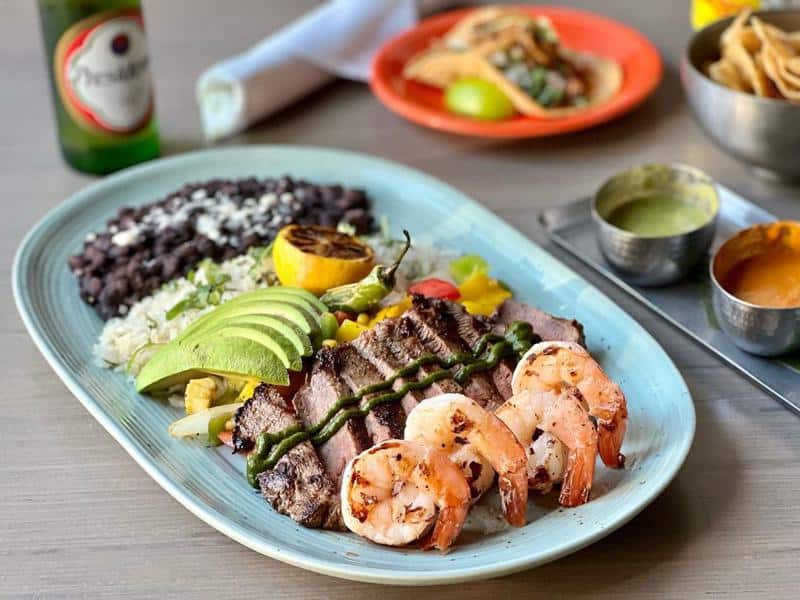 Location: Edge of Klyde Warren Park2015 Woodall Rodgers Fwy Dallas, TX
This trendy spot is perfect for a casual date night dining in Dallas. It's a favorite dining place in downtown Texas, an arts district. If you enjoy Mexican cuisine, you must try Miriam Cocina.
Decked with bright colored wall art, the spacious restaurant offers a starkly beautiful contemporary ambiance – the bar has an outstanding work of art, more pronounced and bold with stunning wall art images.
Dine inside the restaurant, head to the breezy patio, and enjoy your margaritas over spicy tacos with queso Verde dip sauce.
Chef Miriam Jimenez, a Dominican native, prepares amazing Dominican, and Mexican dishes, combined with Tex-Mex. Enjoy family recipes with meals made from scratch, seasoned with the best spices from South America. Savor house-made mole, lobster tacos, corn tortillas, and brisket enchiladas with Oaxaca cheese.
Enjoy cold Mexican beer or special house cocktails, such as mimosa made with Prosecco, Italian bitters apéritif, and habañero juice (orange or mango).
Highlights:
South American cuisines
Tasteful Artsy décor
Cocktails served on the patio
Ziziki's Restaurant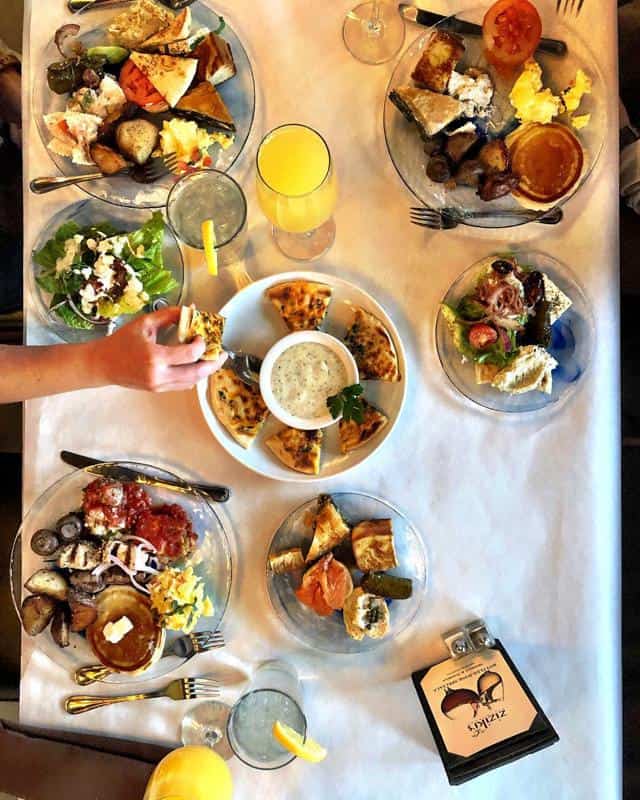 Location: 4514 Travis St. #122 Dallas, Texas 75205
Get a taste of Greek-inspired delicacies from Ziziki's, a family-owned restaurant in Dallas, Texas. The establishment boasts of its unique ingredients passed down from generations of past expert chefs in the family-owned business.
This hidden gem is tucked off of Travis Street. It is an intimate restaurant with a cozy bar set in a beautiful atmosphere. The outdoor sitting space offers a lovely patio overlooking the beautiful scenery. Relax over romantic cocktails as you wait for your mouth-watering food.
Here, you will find the best seafood from Sushi, lamb steak, and food made from organic farm produce. The owners also guarantee healthy meals, with a strong preference for grilled foods over fried ones.
They offer an array of vegan options also available. Gluten-free enthusiasts enjoy special delicacies paired with the finest organic wines in the market.
Enjoy fresh lamb gyro, tender and crunchy, on flatbread with yummy fixings. Goes well with white wine.
Overall, Ziziki's is a solid bet for the superb Mediterranean – no doubt the perfect date night spot in Dallas to enjoy a heavenly experience.
Highlights:
Brunch, lunch dinner
Sushi grade fish
Greek inspired cuisine
Truluck's Seafood Steak and CrabHouse
Location: 2401 McKinney Dallas, TX 75201
Considered one of the best restaurants in Dallas for fine dining, Truluck's has given its clients exceptional dining experiences Since 1998.
The space is intimate, cozy, and carefully decorated to set you in the mood for a lovely evening, complete with crisp tablecloths, candlelit tables, and fresh flowers to accentuate a romantic aroma.
The lighting is dim enough, and you can see the menu, though the booths and tables are courteously spaced, combined with jazz music crooning in the background; the entire restaurant gleams with a magical aura – just perfect for a fine dining experience in Dallas.
They boast of providing FRESH Stone crab from Florida – direct from their managed fisheries. You can find an assortment of the day's specials on their menu. Steak lovers shouldn't feel left out because they offer fresh divine cuts prepared and cooked to perfection.
To set off your dinner, try the Ahi tuna tower and lobster bisque for appetizers, which is tastefully done.
For the main courses, you can go with Alaskan King crab or beef filet with shrimp; all served with garlic-lemon butter and parmesan mashed potatoes.
For dessert, try the baked Alaska dessert, which is heaven-delicious.
Highlights
Fresh seafood
Black River Caviar
Fine dining
Perry's Steakhouse & Grille – Park District
Location: 2100 Olive St, Dallas, TX 75201-1954
Perry's started as a butcher shop back in 79′ in Texas, they later ventured out into the food business, and so far, they have a chain of restaurants in multiple states in the US. Perfect for fine dining.
Food is wonderful. Try the Lobster Bisque or the South African lobster tail – perfect for a special night. The filet mignon beef is tender and juicy. All meat dishes are worth a try – so good with herb bearnaise sauce. Try their delightful desserts; flaming bananas foster is so delicious!
Overall, Perry's is a great steakhouse for a romantic night out with non-obtrusive wait staff. You may have to wait a few minutes for the valet service or slowed service on busy nights, besides the delays, it's worth every dollar for a night of love and life!
Highlights
Gluten-free options
American, Steakhouse
Gift Cards Available
Reservations/ Private Dining
Also Read:
Map of Romantic Restaurants in Dallas
Conclusion
The Big D culinary delights may surprise you with classic dishes ranging from local delicacies to international cuisines. There's always something exciting if you're looking for a quiet romantic night with a loved one in Dallas.
From classy fine dining to popular barbecue bistros, the town's culinary restaurants offer unforgettable dining experiences to love birds looking for a cozy warm place to eat and relax as they stare into each other's eyes.
Enjoy rare smooth wines, delectable sea dishes, and the best steaks carefully curated to suit your tastes in Dallas Romantic restaurants.
Pick a restaurant from our list and tell us about your dining experience in the comments section. For now, it's Bon Appetit from us! Adios!