With the best hospitality and food in Louisiana, Shreveport offers a wonderful experience to locals and visitors alike with its abundance of restaurants, historic sites, riverboat casinos, galleries, and museums. The city has something in store for everyone.
The cuisine ranges from familiar delights like Southern comfort food to elevated steakhouses and bars. Several of these restaurants have won prestigious awards for their impeccable service and taste.
Try your favorite dishes in one of the best restaurants in Shreveport on our list.
Best Overall Restaurant: Herby-K's
Best Romantic Restaurant: Mabry House
Best Seafood Restaurant: Crawdaddy's Kitchen
Best Brunch Restaurant: Marilynn's Place
Best Restaurants in Shreveport, LA
Herby-K's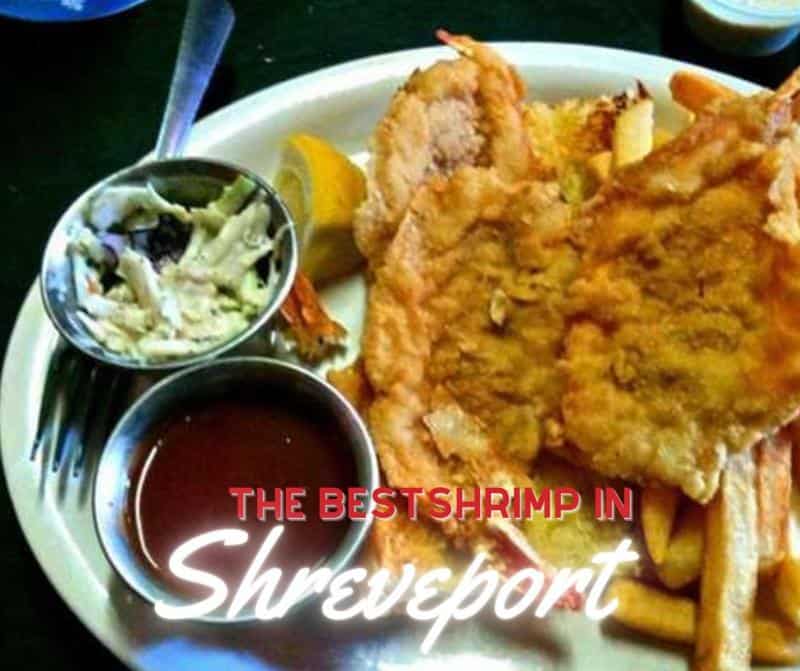 Address:1833 Pierre Ave, Shreveport, LA 71103
Known for: Cool and comfortable ambiance with delicious seafood
Situated along the old warehouse district, Herby-K's is a perfect little spot to grab some lunch amid cozy surroundings. The restaurant has a unique setup within a refurbished abandoned warehouse with exposed bricks, wooden shelves, and frame-clad views of tasteful art and signs.
The place is ideal for a friend's reunion or a quick lunch before heading back to work. The seafood here is impeccable, and we highly recommend their signature Shrimp Buster Sandwich.
Another top item to try is a warm and hearty bowl of gumbo to soothe your soul. Other American delights with big portions and a full bar await your welcome.
Mabry House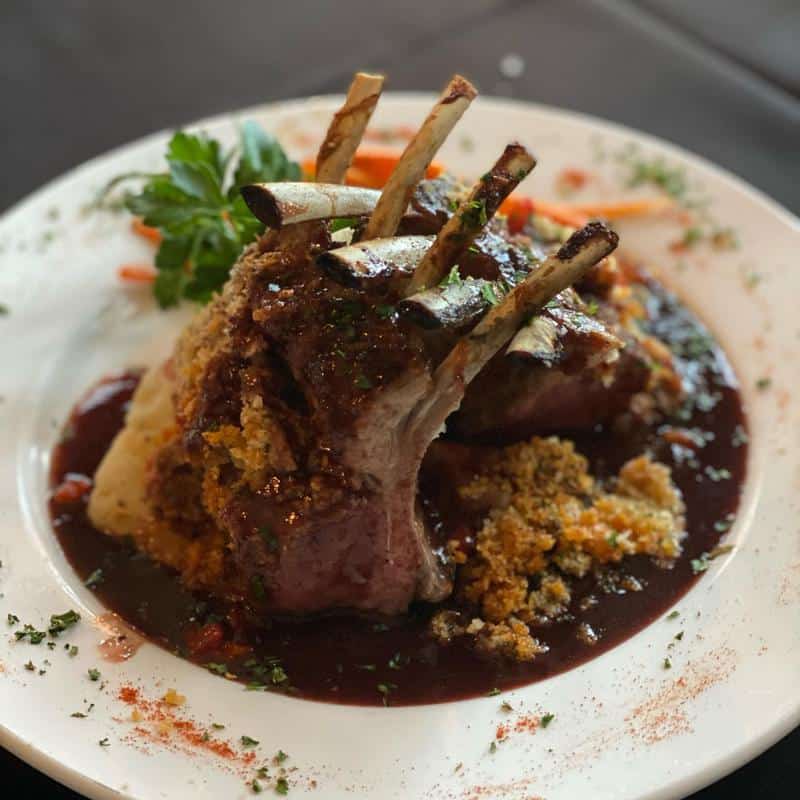 Address: 1540 Irving Pl, Shreveport, LA 71101
Known for: Romantic candlelight dinners with affordable fine dining options
Mabry House brings you fine dining on a budget with its affordable and extensive menu filled with local favorites and classic American delights. Offering a warm candlelight experience with dim lighting and a cozy ambiance, it is a great spot for date nights and special celebrations.
The restaurant is located in the city's Highland neighborhood within an imperial Victorian-era mansion. The 'Chef's table' experience is not to be missed, especially the larger tables that seat 6-8 people, but for couples, the restaurant goes out of its way to provide a seamless intimate and romantic atmosphere.
One of the best things on their menu is a simple yet delightful rack of lamb seasoned with delicious spices in a huge portion. For meat lovers, we also recommend the Argentine Ribeye paired with a glass of red wine.
Crawdaddy's Kitchen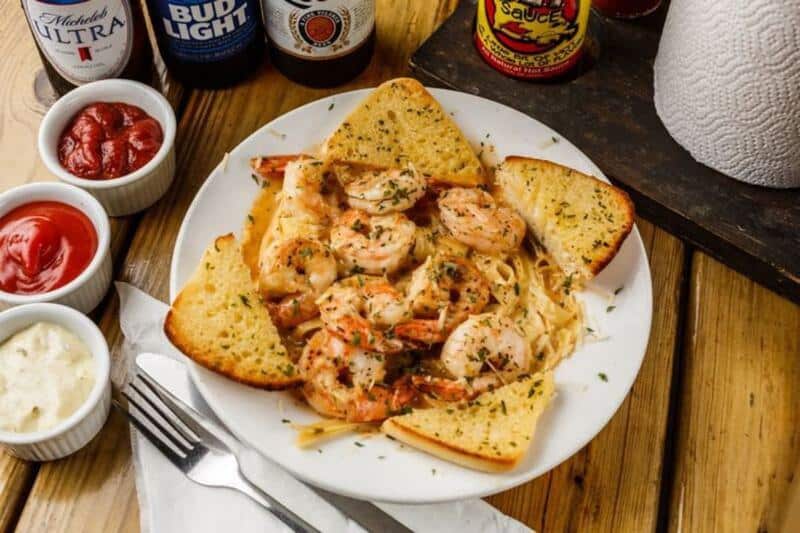 Address: 9370 Mansfield Rd, Shreveport, LA 71118
Known for: Best South Louisiana seafood restaurant in the city
The family-owned and operated Crawdaddy's Kitchen brings you a delectable seafood feast with tangy Cajun flavors. The restaurant is managed by Louis Cascio – a former LSU Tiger star linebacker and the comfortable and homely environment makes it a perfect place for casual dining with family and friends.
The South Louisiana seafood dishes are prepared to perfection with delicacies like Crawfish Fettuccine Alfredo, Fried Boudin Balls, Fried Crawfish Tails, Traditional Chef Salad, and a whole load of mouthwatering shrimp dishes.
For a wholesome comfort meal, order their Gumbo loaded with seafood meats in a thick and hearty broth.
Marilynn's Place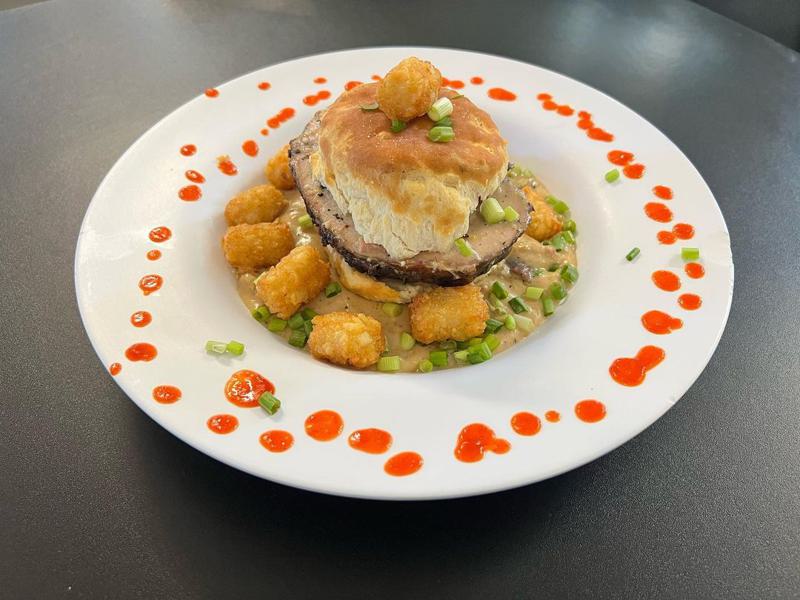 Address:4041 Fern Ave, Shreveport, LA 71105
Known for: Sunday's bottomless brunch with unlimited drinks
If you are craving classic brunch delights, head to Marilynn's Place for the wildest brunch in Shreveport. Set along the Broadmoor neighborhood, this cheery eatery serves delicious Cajun and Creole dishes in a laid-back ambiance to catch up with your girlfriends over brunch.
The Sunday Bottomless Brunch from 10 am to 2 pm is the best time to visit the restaurant. A wide array of delicious brunch dishes are prepared by Chef Boz Baucum, including stacks of buttery pancakes, waffles, sandwiches, and much more.
We highly recommend the rich and creamy Smoked Peach Pork Jalapeno Biscuit. The bottomless drink specials include mimosas and Bloody Marys and can be enjoyed on the breezy patio.
The Blind Tiger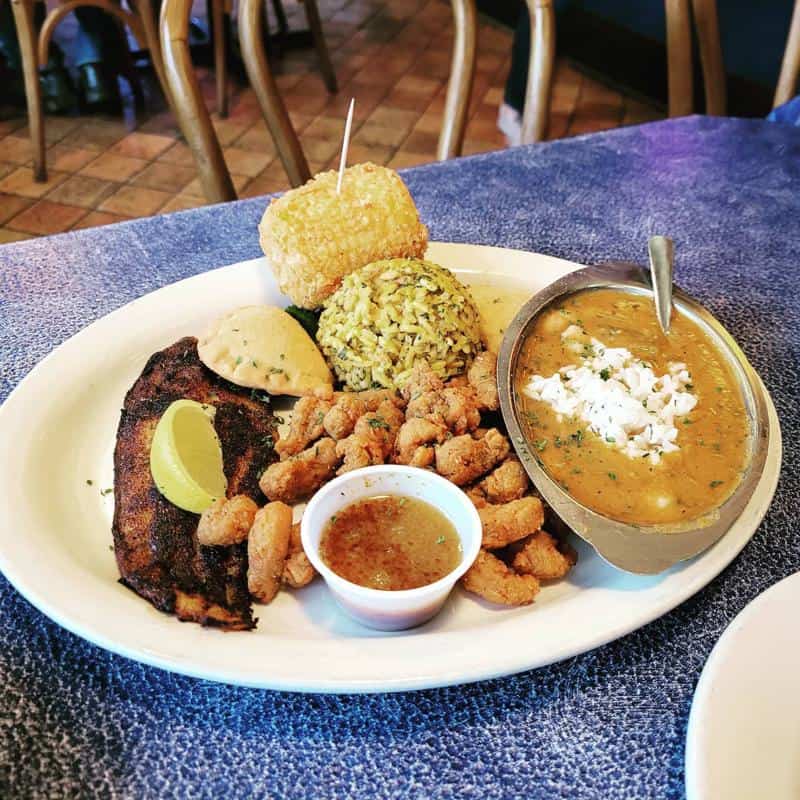 Address: 120 Texas St, Shreveport, LA 71101
Known for: Creole and Cajun dishes in an unpretentious, casual ambiance
if you are a fan of Cajun and Creole delights, The Blind Tiger is the best spot for you. With a cozy, casual dining ambiance reflected in its laidback interiors and nostalgic neon signs, the restaurant welcomes you to indulge in your favorite dishes in unpretentious surroundings.
We highly recommend the Cajun Sampler, especially if you have company and need a sharing platter for the table. Loaded with delicious shrimps, blacken fish, meat pies, and good-old gumbo, the platter warms you up from inside and satiates all cravings.
The restaurant also makes a mean jambalaya and the bar is fully-stocked with specialty cocktails and craft beers.
Gibbons Fine Grill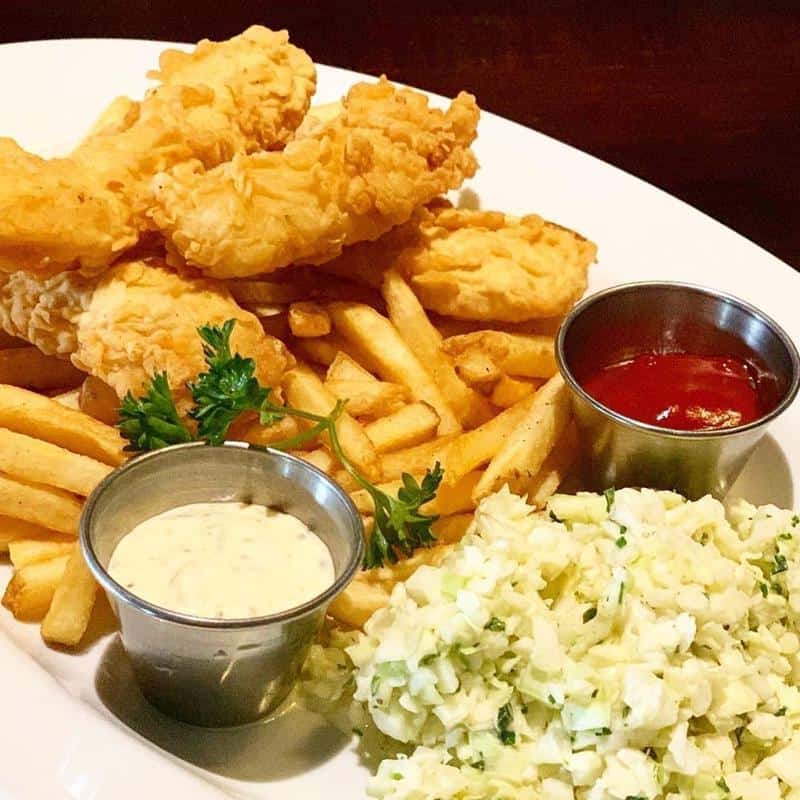 Address: 1714 E 70th St, Shreveport, LA 71105
Known for: Grilled specialties and fresh seafood
Enjoy grilled specialties and a great selection of seafood and salads at Gibbons Fine Grill. The warm and welcoming eatery has a casual ambiance and impeccable service since 2018.
The seafood is prepared fresh every day with delicacies like North Atlantic Salmon. The in-house sauces and dressings further amplify the taste of hand-cut steaks and seafood varieties.
The extensive list of Cocktails, Beers, and Wines makes every meal more enjoyable, and the curbside to-go menu has the best fish and chips preparation. End your meals with the famous Key Lime Pie made from scratch every day by talented chef Ernestina.
Walk-On's Sports Bistreaux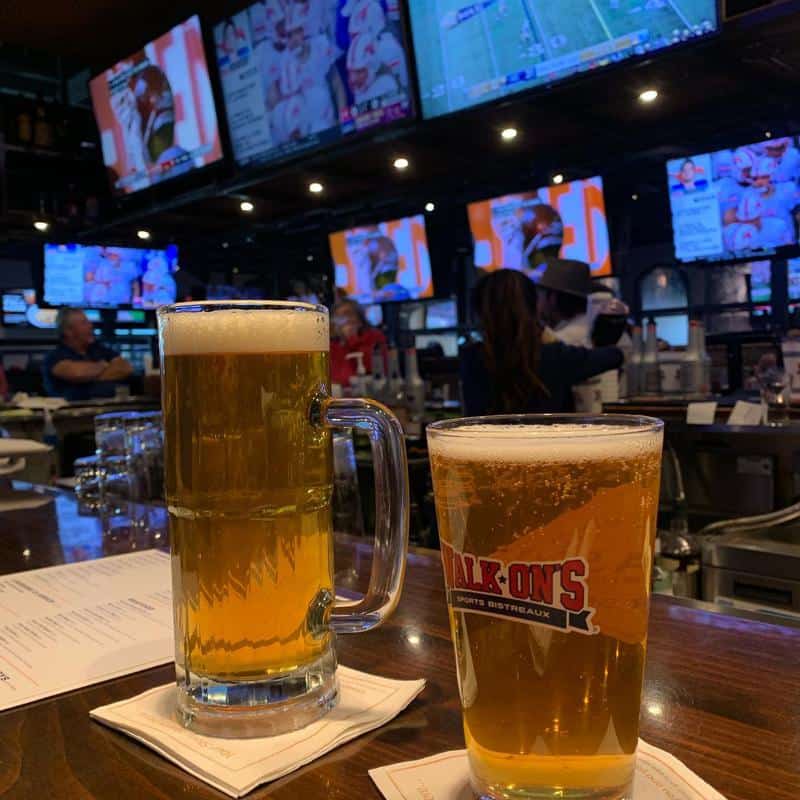 Address: 7031 Youree Dr, Shreveport, LA 71105
Known for: A perfect hangout spot for sports fanatics with affordable drinks and delicious pub fare
Walk-On's Sports Bistreauxis a treat for all sports fans. The Louisiana-themed sports bar is a franchise restaurant and its Shreveport branch receives a lot of love, especially during the sports season.
The wall-to-wall televisions add to its enthralling ambiance as sports fanatics cheer on their favorite teams while enjoying pleasantly delicious food like burgers, fried chicken, and other pub fares.
The happy hour menu features affordable drinks including Off-House Wine, Fireball Shorts, 20oz Drafts, House Single Pours, and Patron Shots from Mon to Friday. The Sunday Funday special runs all days with Bloody Marys for $5 and Mimosa Pitchers for $10.
Strawn's Eat Shop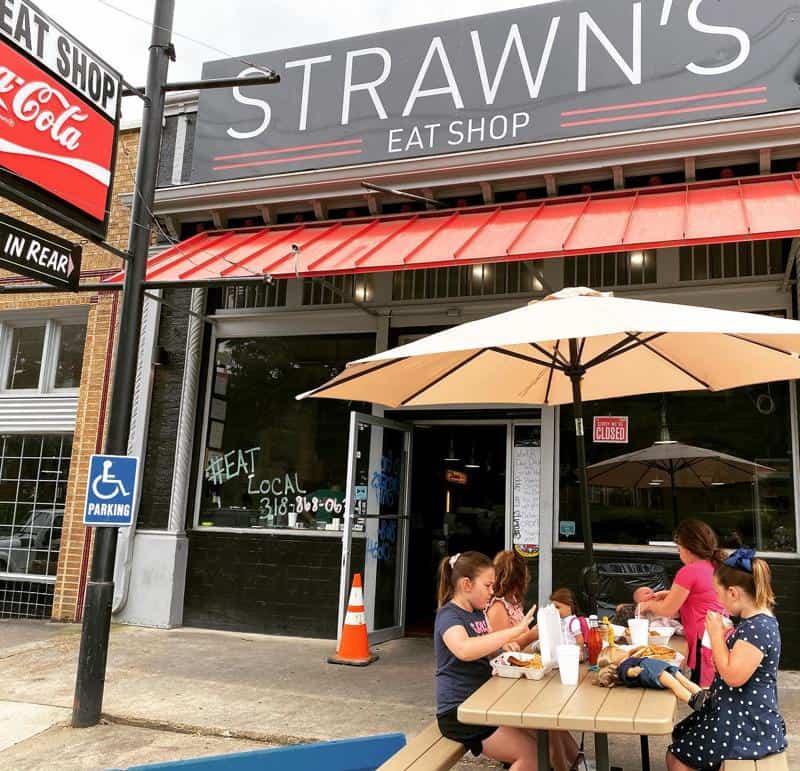 Address:125 Kings Hwy, Shreveport, LA 71104
Known for: The best Strawberry Icebox Pie in town
The quaint and polished Strawn's Eat Shop has a humble diner setup with loyal and dedicated service. The diner is running strong since 1944, and locals lovingly call it 'that pie place'.
As soon as you step in, you will be engulfed with a warm and homely feel. Head there early for a hearty breakfast of classic American dishes like pancakes and waffles. They also make a mean burger to go with milkshakes and chilled beverages.
The highlight of the diner is their scrumptious pie. The icebox pies are quite famous, and the strawberry pie is their bestseller and a must-order item before leaving Shreveport.
El Cabo Verde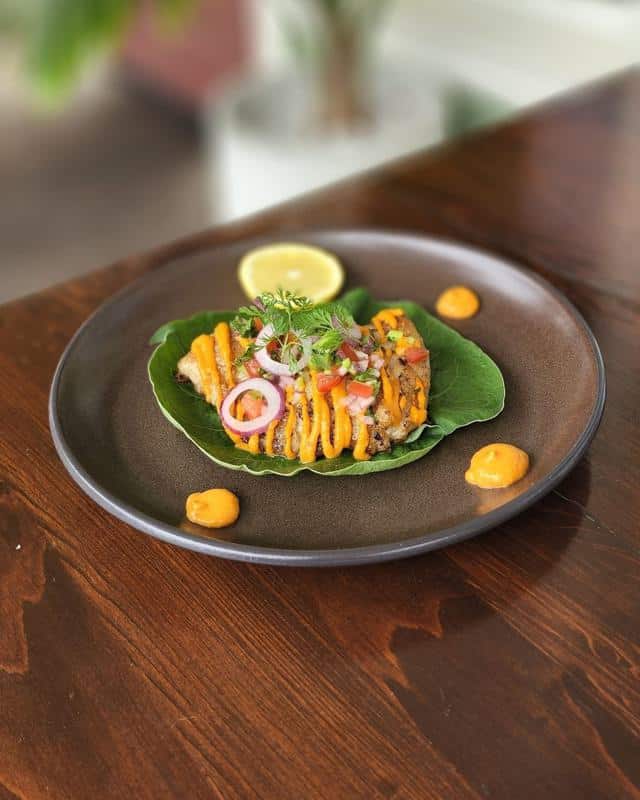 Address: 1023 Provenance Pl Blvd #210, Shreveport, LA 71106
Known for: Delicious and organic Mexican dishes with locally-sourced ingredients
The bright and upscale El Cabo Verde brings you a refreshing farm-to-table experience with its fresh and local produce and dishes. The high-quality experience is unmatched, and the Mexican restaurant takes pride in its values, service, and traditions.
The dishes here are organic, gluten-free, and made with non-GMO ingredients. The best thing is their menu is a daily fish special made with the fresh catch of the day.
The special items on their menu include Pechuga a la Crema, Carne Asada, Larry's Shrimp, and Lamb Barbacoa. They also host brunch on the weekends with classic Mexican delights and boozy drinks.
Superior Grill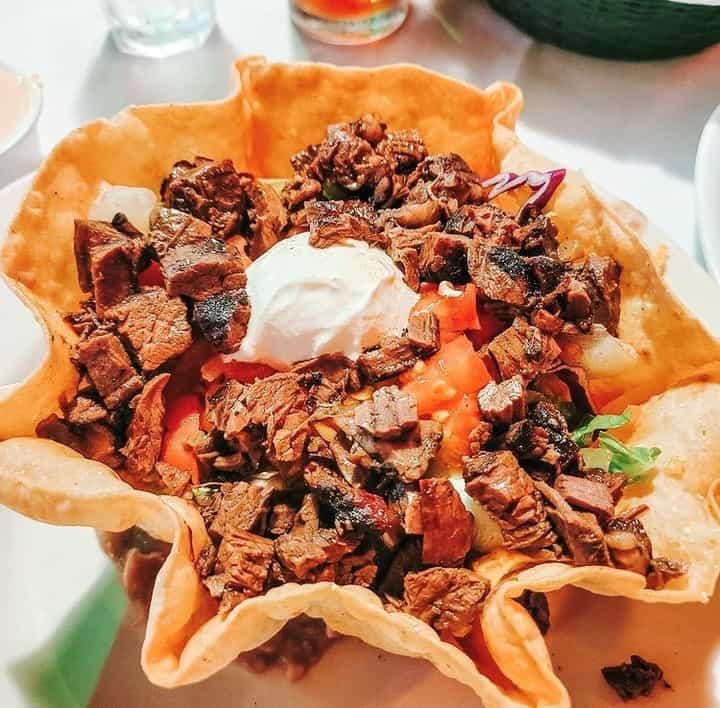 Address:6123 Line Ave, Shreveport, LA 71106
Known for: Popular lunch spot with classic Mexican dishes and margaritas
If you are craving some traditional and authentic Mexican food, try the amazing dishes at Superior Grill. Taking pride in its Mexican roots, the restaurant is serving locals and visitors alike since 1983.
It is a popular spot for lunch, and the laidback ambiance and casual atmosphere is ideal for taking a break from work and blowing off some steam with friends. The fabulous Mexican dishes are further elevated by the iconic margaritas from their drinks menu.
Tantalize your taste buds with a piping hot serving of Fajitas, or go for a classic starter with loaded nachos and stuffed enchiladas.
Fat Calf Brasserie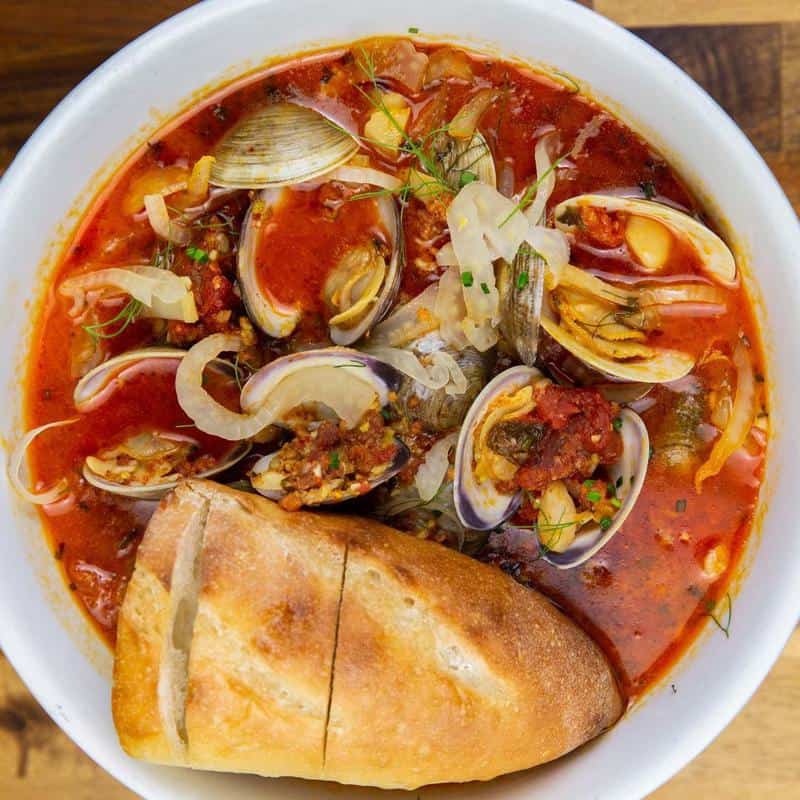 Address:3030 Creswell Ave, Shreveport, LA 71104
Known for: Elevated French-inspired Southern dishes and seasonal delights
Fat Calf Brasserie is a crown jewel in Shreveport's highland community. The easygoing pub-style restaurant may not seem as classy by the name, but it is one of the top spots for getting French-inspired delicacies with a Southern twist.
The seasonal menu is always fresh with locally-sourced ingredients and a refreshing farm-to-table experience. The hearty and delectably prepared food comes in large portions, so make sure you bring some company along!
Choose from a variety of steaks and fries, and try unique dishes like Truffle Heirloom Popcorn or good old Farms Pork Chops. For a seafood treat, try Chef Anthony's favorite Claims in Garlic and Chile Broth with saffron rouille, fennel gremolata, and artisan bread.
Pair your food with classy French drinks like the Chateau Pradeaux Bandol Rose.
Athena Greek & Lebanese Grill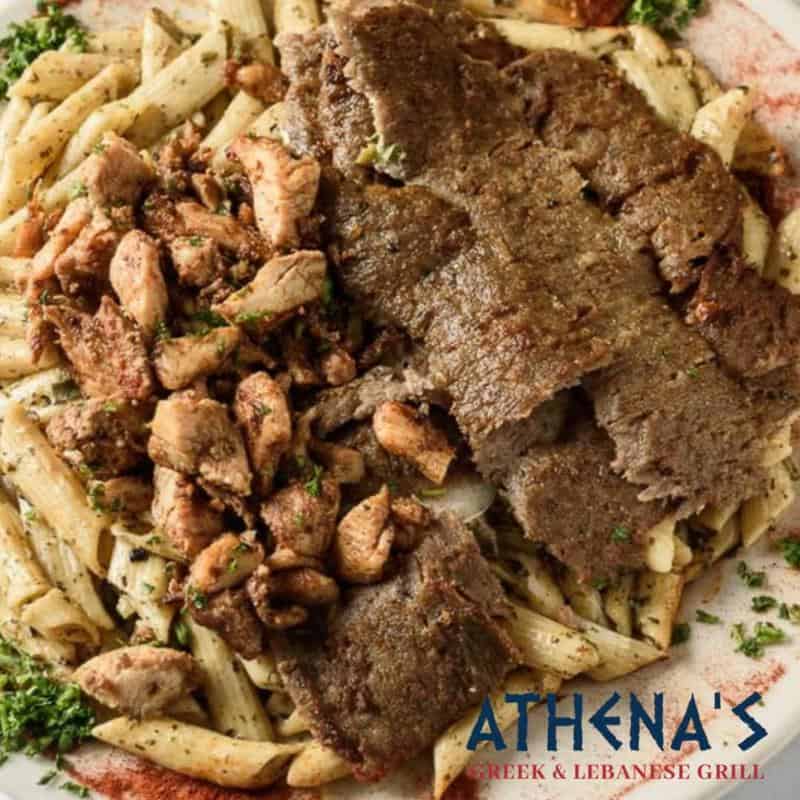 Address:6030 Line Ave Suite 410, Shreveport, LA 71106
Known for: Authentic Middle Eastern food with a Cajun twist
Satiate your cravings for juicy kebabs and gyros at Athena Greek & Lebanese Grill. The family-owned restaurant serves hearty and traditional Greek and Lebanese food with a tasty Cajun twist to combine the best of both worlds.
The Middle Eastern restaurant has a limited menu with classic and favorite Mediterranean dishes. Try their platters for sharing or single servings of Gyros, Shawarma, Grecian Dip, Kibby, Hummus, Feta Salad, Rice, and Meat Grape Leaves.
End your meals with traditional kava and don't forget to try some Baklava for a wholesome Arabian experience.
Another Broken Egg Café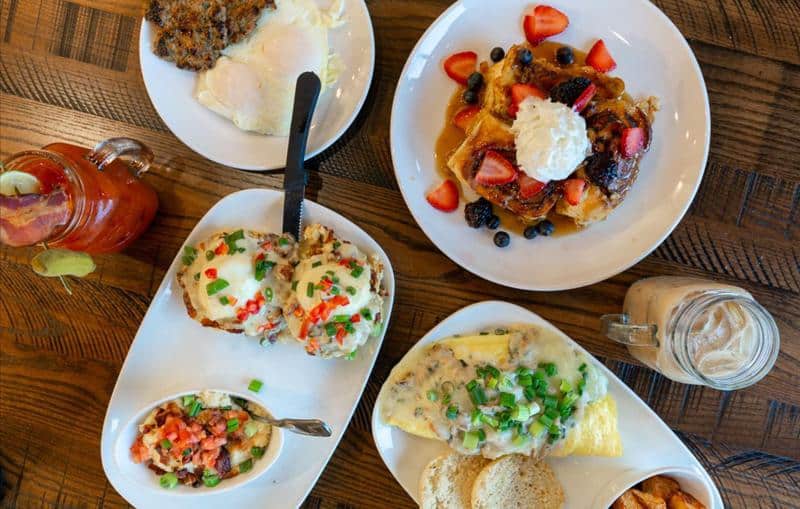 Address:855 Pierremont Rd, Shreveport, LA 71106
Known for: Contemporary American southern-inspired breakfast, brunch, and lunch spot with brunch cocktails
The chic and modern Another Broken Egg Café is a delightful spot for breakfast and brunch in the middle of downtown. Start your mornings with freshly baked treats and classic egg preparations with a boost of caffeine to go with it.
The contemporary American delights and southern-inspired breakfast items included Gourmet Omelets, Egg Benedicts in a wide range, and delicious Southern-Style Biscuit Beignets.
The brunch cocktails menu is also extensive. The restaurant is also a good spot for casual lunches.
Orlandeaux's Café
Address:5301 S Lakeshore Dr, Shreveport, LA 71109
Known for: Stuffed shrimps, Shrimp Creole, and other seafood and Creole specialties
The stylish and classy Orlandeaux's Café first opened in 1921 and carries the same authentic recipes and flavors that it first started with. The family-owned restaurant gives you the perfect homely feel with comfort meals that are a feast for your taste buds.
The café is famous for its Stuffed Shrimps but has several other Creole specialties in store for you. The huge menu leaves you with a variety of choices but their seafood menu is the main highlight of the restaurant.
Try a wholesome bowl of Gumbo or satiate your cravings for meat with Pork Chops and Chicken Fried Steak. The juicy and mouthwatering Shrimp Creole is another popular item with sautéed gulf shrimps and holy trinity spiced with Creole sauce on a bed of rice.
Zuzul Coastal Cuisine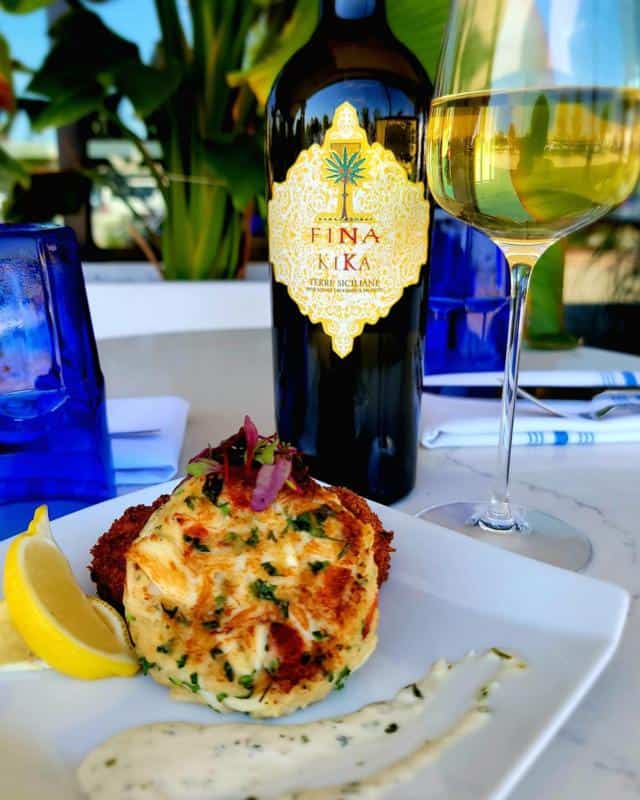 Address: 1370 E 70th St suite 1100, Shreveport, LA 71105
Known for: Seasonal seafood dishes, after-dinner dessert drinks, and locally-sourced meats
Taking inspiration from the azure Oaxacan spring, Zuzul Coastal Cuisine is a refreshing spot with fresh and delectable coastal delights. The beautiful restaurant features the finest seasonal harvest and locally-sourced ingredients.
Chef Gabriel Balderas meticulously prepares each dish with unparalleled flavors and tastes for an elevated dining experience in a warm and welcoming ambiance. The menu is extensive and the servers recommend drinks that pair wonderfully with your main course.
Start the evening with a delicious Jumbo Lump Crab Cake or a Shrimp or Octopus Ceviche, and try one of their 'Del Mar' items like classic Fish and Chips or Shrimp and Grits, Blacked Halibut, and Diver Scallops.
The De la Tierra entrees include Grilled Pork Chops, Filet Mignon, and New York Strip. We also recommend their after-dinner dessert cocktails including the 'Shaken for Granted' made with chocolate and peanut butter flip.
Read More:
Conclusion
As you can tell from our list, the choices are many, and options are unlimited when it comes to dining in Shreveport. We have highlighted the cream of the crop on our list to make your work easy, so make sure to check out your favorites and enjoy the seamless hospitality and service of Ratchet city.
Map of Best Restaurants in Shreveport