The beautiful town of Keller is filled with greenery, parks, hiking trails, and intimate restaurants. The dining options range from relaxed and laidback spots to upscale and romantic eateries.
Whether you are craving a traditional American home-style cuisine or something distinct and one-of-a-kind, the huge variety and flavors are sure to satiate every craving.
Have a look at the top restaurants in Keller, TX.
Best Overall Restaurant: FnG Eats
Best Restaurant with a Bar: Shotzee's Bar and Grill
Best Family-Friendly Restaurant: Horizon 76 American Grill House
Best Keller Restaurants
FnG Eats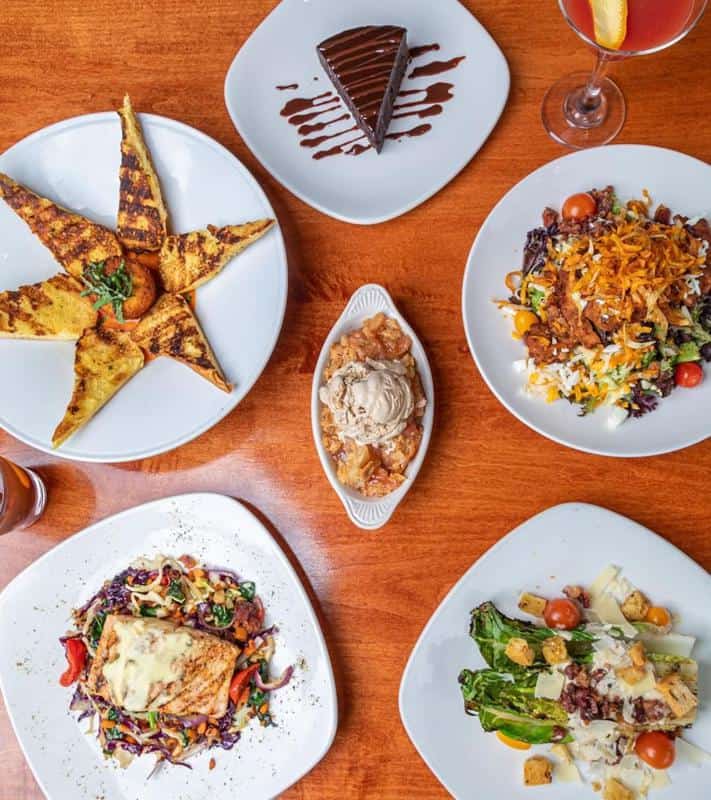 Address: 201 Town Center Ln #1101, Keller, TX 76248
Known for: Creative American dishes and cocktails in a warm ambiance.
Lovingly named after the initials of the head chefs, FnG Eats is an upscale eatery and bar with traditional and innovative American cuisine. The welcoming atmosphere invites you for brunch, lunch, and dinner with dishes made from locally-sourced ingredients right from Keller Farmer's Market.
The 'Small Plate' variety is ideal for a light lunch and includes a variety of Keller Flatbreads and weekly specials with seasonal delights and creative inventions from the chefs. Get a crackling starter of delicious Pork Rinds, or the good-old Kobe Sliders with provolone, tarragon aioli, and French fries.
Besides the main specials, the main dishes include a juicy FnG Steak Burger, Wood-Grilled Caesar, Boneless Pot Roast Short Rib, and Bay of Fundy Wood-Fired Wild Salmon as their most popular dishes.
The creativity doesn't end on food; find creative cocktails from their menu to pair with your food. Don't forget to finish strong with their highly famous Boone's Cobbler
Shotzee's Bar and Grill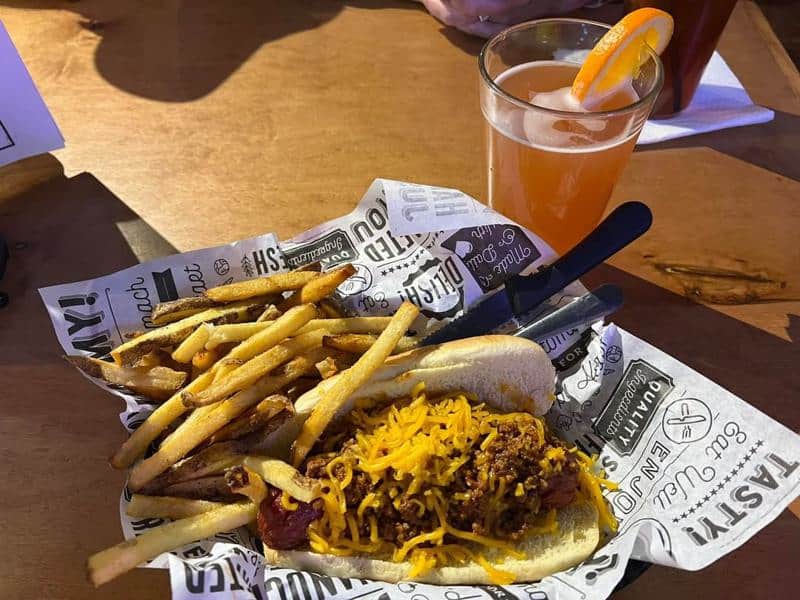 Address: 134 S Main St, Keller, TX 76248
Known for: Fusion BBQ variety with an extensive drinks menu.
The energetic and vivacious Shotzee's Bar & Grill is a family-owned restaurant with unparalleled hospitality and service. The restaurant serves traditional American grub alongside carefully hand-picked 20+ domestic, imported, and craft beers.
The menu offers a refreshing twist on the traditional Texas barbecue. The mighty burgers and sandwiches are stuffed with charred meats like the succulent Texas Smoked Brisket and Carolina Pulled Pork.
For shareable options alongside drinks, get a basket of Hand-Breading Pickle Brined Chicken Tenders or the Smoking Wings. Their signature Shotzee's Blueberry Moonshine on tap goes amazingly well with the unique Brisket BBQ Burgers, Smoked Chicken Tacos, and other BBQ Fusion concoctions.
The restaurant also has a huge list of specialty cocktails, a Shot menu, spirits, and ciders. Keep your eyes peeled for special events hosted throughout the year.
Horizon 76 American Grill House
Address: 1821 S Main St, Keller, TX 76248
Known for: Charming family-friendly spot with delectable burgers and a spacious outdoor patio.
With a casual and relaxing ambiance, Horizon 76 offers lip-smacking burgers and grilled items in a woodsy setting. The classic American comfort food comes in a wide selection with signature dishes and picnic-style seating on the covered patio for large families.
The restaurant has a charming patriotic vibe with a typical American swagger. Try a classic American Bone-In Burger with the signature blended and wood-fired beef with a bone holding intense flavors in a house-made bun.
Other notable items include the juicy Mesquite Grilled Pork Chop, heavenly rich Fried Chicken Pot Pie, and Cheeseburger Street Tacos. With a lot of variety for all family members and an extensive drinks menu, it is one of the best family-friendly spots in Keller, TX.
Café Medi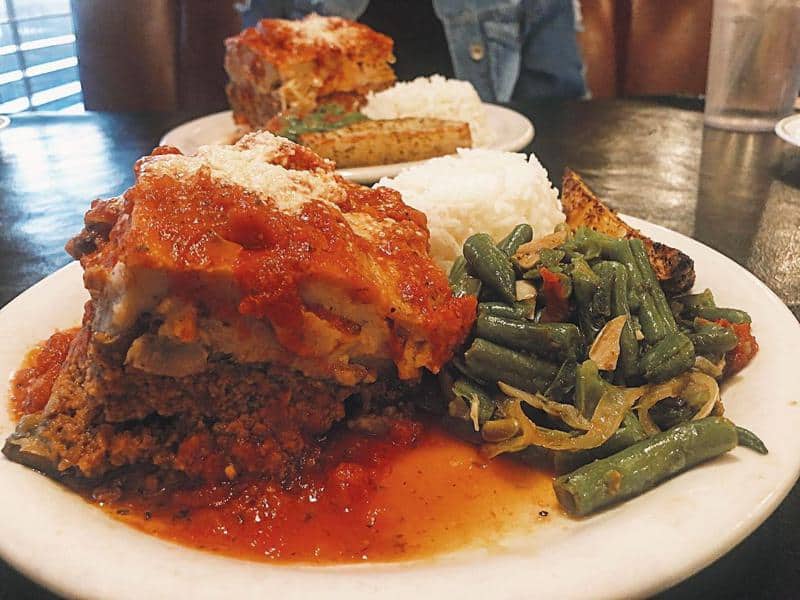 Address: 129 Olive St, Keller, TX 76248
Known for: Traditional and homely Mediterranean dishes in a cozy setting.
The warm and inviting Café Medi is a family-run restaurant specializing in Mediterranean cuisine. The restaurant first opened its doors in 2013 in old-town Keller and offers family-style dining in a cozy ambiance.
Try one of their classics from a long list of Mediterranean and Greek dishes prepared fresh every day. For a light option, go for the delectable gyros stuffed with roasted lamb and beef.
The juicy dolmas are the perfect appetizer with traditional seasoning, while the hearty Moussaka is a star dish on their entrée menu. Made with beef, eggplant, béchamel, and parmesan, the dish resembles a casserole and is generously topped with marinara.
DeVivo Bros. Eatery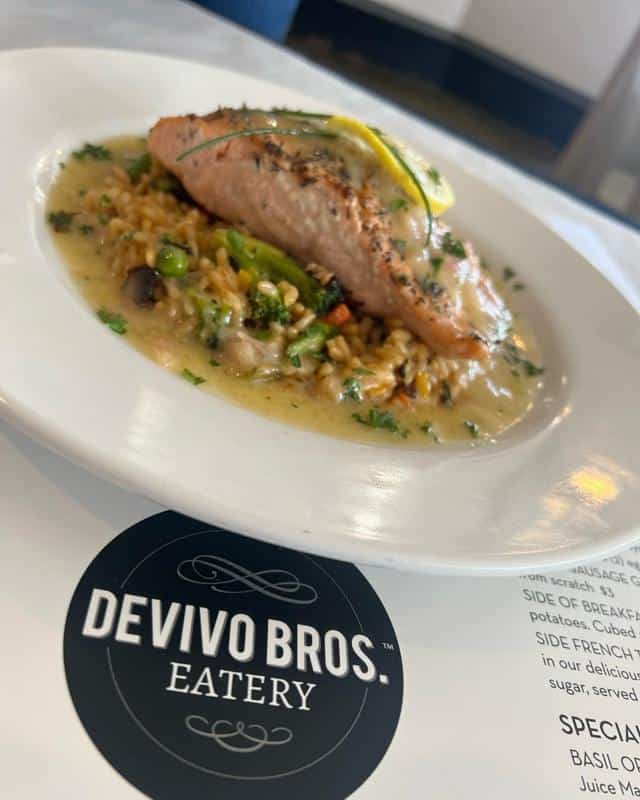 Address: 750 S Main St #165, Keller, TX 76248
Known for: Rustic eatery with fresh and locally-sourced Italian fare.
Run by the talented duo Ralph and John Devivo, the trendy DeVivo Bros. Eatery is locally owned and serves delectable Italian and American food. The rustic interiors are ideal for intimate dinners, and outdoor seating is also available.
A few rustic accents like black tablecloths and raw wood sets a romantic ambiance and they have wine glasses so make sure you get a bottle of your favorite wine. If you are looking for something to go, you can order from the counter and choose from a variety of homemade baked treats.
The seafood variety is fresh and delicious, from Grilled Salmon with Risotto to Calamari with Marina. The weekend brunch is quite famous as well and has all the breakfast staples.
Also Read: Most Romantic Restaurants in Dallas
Seven Mile Café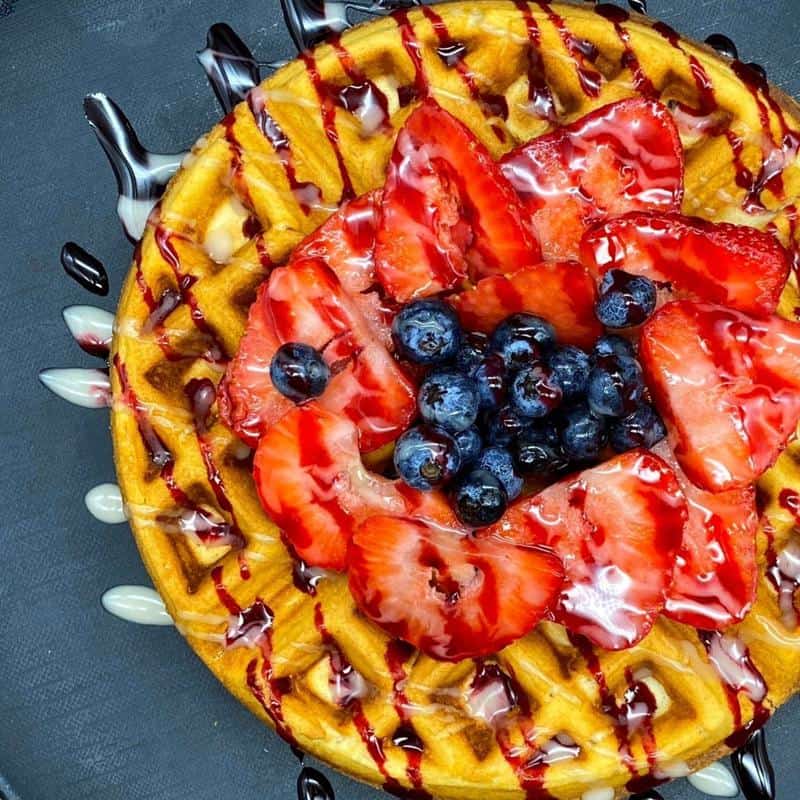 Address: 110 W Vine St, Keller, TX 76248
Known for: Hearty breakfast food in an unpretentious setting.
Have a perfect start to your day at Seven Mile Café with mouth-watering breakfast food and coffee. Run by the husband and wife duo Kevin and Josi Klinglee, the café is lovingly named after their honeymoon destination.
Deliciously prepared Southern-style breakfast fills the belly and warms the heart, reminding you of home with its nostalgic flavors. They have vegan-friendly and gluten-sensitive options available, and the espresso bar pumps you up for the day ahead.
Enjoy a variety of waffles, and get the California Benny for some egg-static food with avocado and bacon. The 'Gravy Train' is another great item with biscuits and gravy, hash browns, and fried eggs.
Maria Cuca's Mexican Cuisine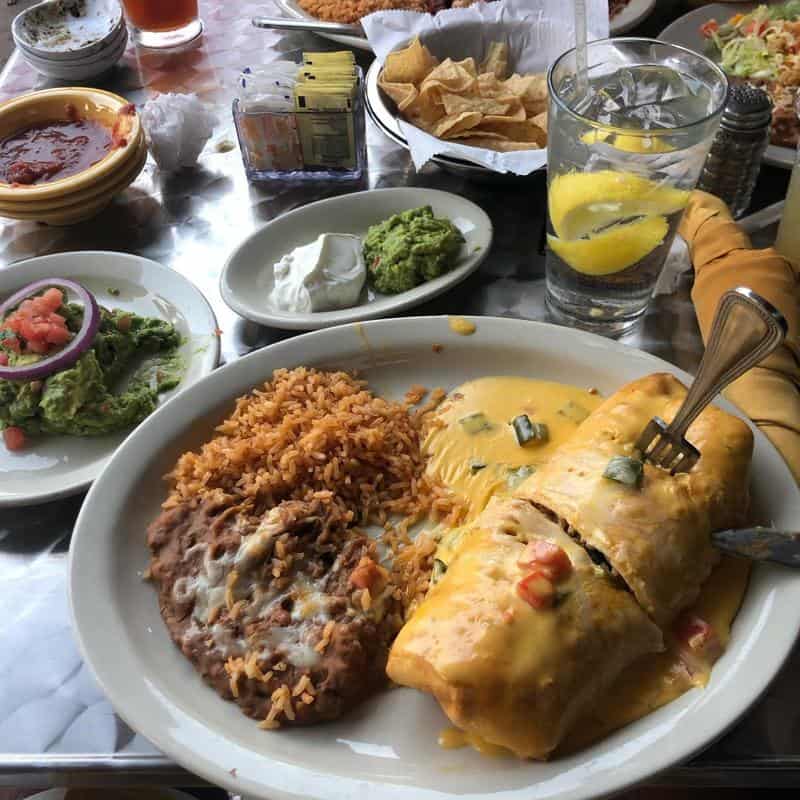 Address: 800 S Main St, Keller, TX 76248
Known for: Generous portions of delicious Mexican fare and creative margaritas.
The spacious and rustic Maria Cuca is the perfect spot for those who love Mexican food. Filled with traditional Mexican delights, the restaurant has a family-friendly setup with beautiful details.
You can't have a wholesome Mexican experience without getting Nachos for starters. Ranging from Laredo, Fajita, Beef, and Bean Nachos, there's something for everyone to enjoy.
The restaurant has a huge variety of Tacos with vegetarian options available. The huge Fajita Platters, juicy Cuca's Pollo with Mama's style marinated and grilled chicken, the Carne Asada grilled prime tenderloin, and delicious shrimp platters are ideal for sharing.
For vegetarian options, try their Vegetarian Chimichanga drenched in cheese and sour cream. Pair your meals with one of their inventive flavored margaritas.
Boca 31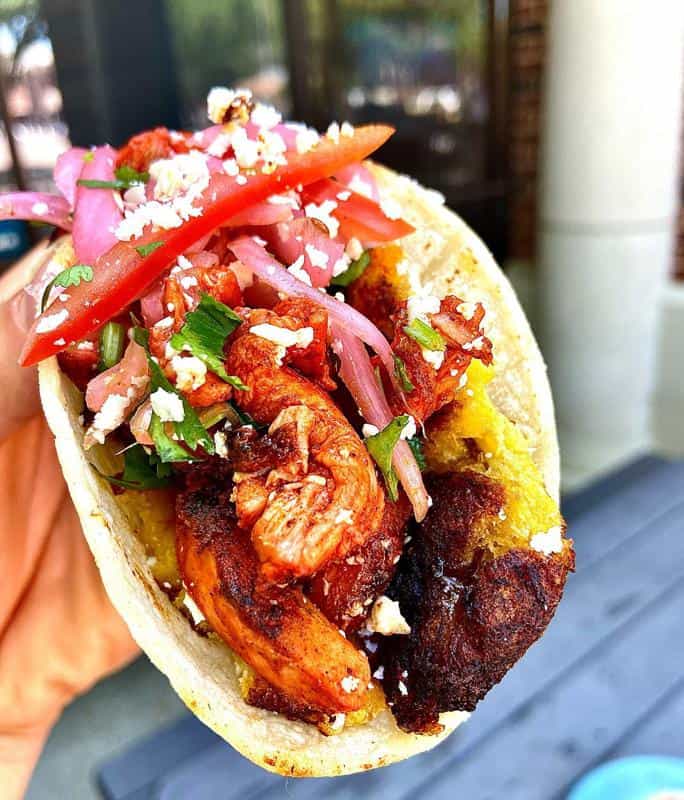 Address: 101 Town Center Ln #117, Keller, TX 76248
Known for: Delectable Latin street food in a huge variety.
With a half-day dine-in and counter-serve to-go orders, Boca 31 is a treat for street food lovers. The charming spot serves a variety of Caribbean, Mexican, and Peruvian dishes with classic delights and innovative fusions.
The restaurant is the brainchild of Chef and owner Andres Meraz, and popular Latin dishes are cooked to perfection with varieties like tacos, sandwiches, empanadas, and much more. You'll find the daily specials written down on the chalkboard sign.
The heavenly juicy Chicken Pastor and Sweet Plantain Taco come loaded with cotija cheese and pico de gallo, and the presentation is quite pleasant and colorful. Also, try their tasty Peruvian Chicken Sandwich with charred sweet potatoes.
The eatery has wine drinks and beers available. Enjoy a simple meal on the go or stop by for Taco Tuesdays for a mighty Mexican feast.
Kassandra's Mexican Kitchen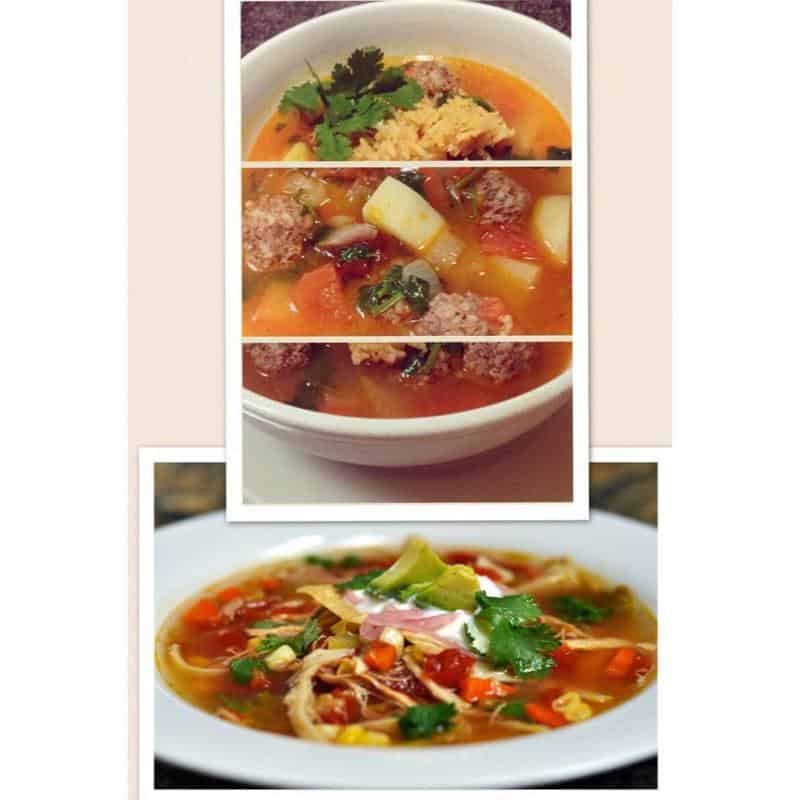 Address: 813 Keller Pkwy, Keller, TX 76248
Known for: Traditional Mexican fare and an all-day breakfast menu.
The humble and unassuming Kassandra's Mexican Kitchen has a strip-mall location and serves a variety of Mexican dishes and all-day breakfast. The Mexican joint has a laidback and family-friendly setup for casual dining.
The mouthwatering dishes come in a huge variety. From the all-day breakfast menu, try the Smoked Sausage & Egg Tacos for a perfect start to your morning. For a little more zing and flavor, get the Bean, Grilled Tomato, Onion, and Jalapeno Taco as a vegetarian option.
They also have seasonal delights like the warm and hearty Chicken Tortilla and Albondigas soup with meatballs and seasonal vegetables. Get all the authentic and traditional dishes like Nachos, Burritos, Quesadillas, Fajitas, Tamales, Chimichanga, and Tacos.
Oliva Italian Eatery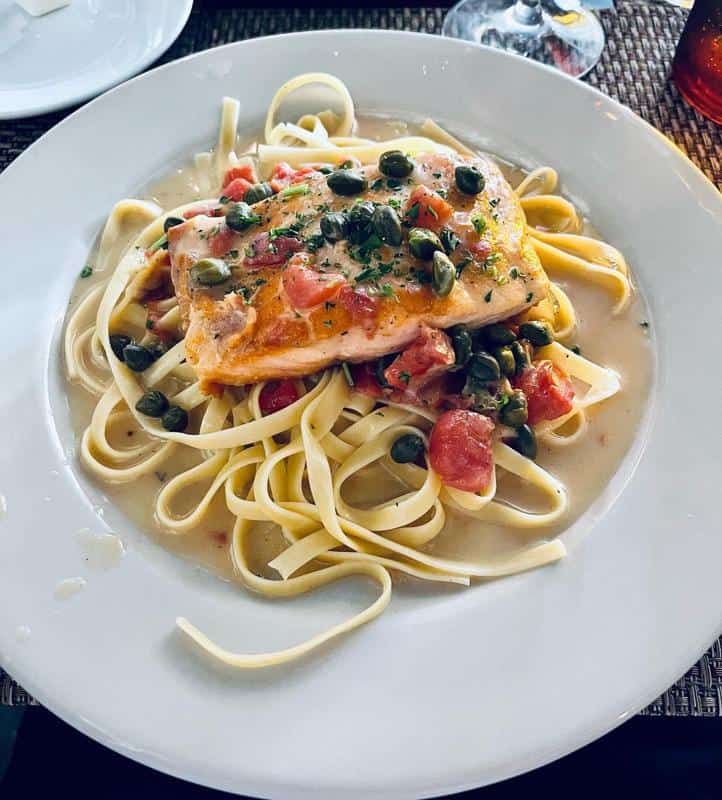 Address: 12477 Timberland Blvd. #633, Fort Worth, TX 76244
Known for: Refined Italian eatery with classic Italian fare.
The rustic and chic Oliva Italian Eatery offers a refined fine-dining option in Keller with a romantic ambiance of dark wood paneling and a cozy patio. The restaurant has a variety of classic pasta dishes as well as juicy meat preparations.
The classic Italian fare is freshly prepared with house-made bread and flawless service. The Chef's feature has a rotational menu with dishes like Hatch Pepper Mac & Cheese with smoked sausage and herbed breadcrumbs.
You can never go wrong with their pasta or seafood variety. Try the delicious Tortellini Oliva or the delicately flavored Salmon Piccata.
Also Read:
Conclusion
The beautiful town of Keller is never short of options when it comes to food. Indulge in something classic and traditional with locally-owned eateries, or try something innovative with fusion cuisine.