Knoxville is a very welcoming city with Southern food lovers and excited sports fans. Located not far from the Smoky Mountains, it is a perfect destination to include in your trip.
Are you wondering what the best restaurants, bars, and coffee shops are in Knoxville? Check out our list where we've collected the best of the best.
Best Restaurants in Knoxville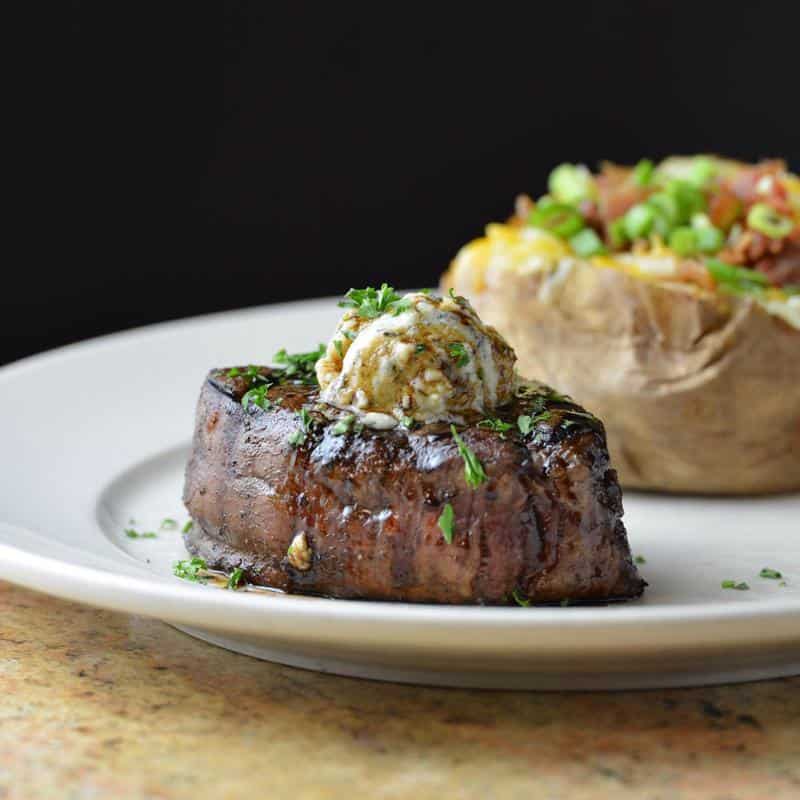 Address: 10915 Turkey Dr, Knoxville, TN 37934
Best known for: 2011 Best Steak award & spicy remoulade sauce
Located in the Turkey Creek shopping center, Connors Steak & Seafood brings joy to many visitors and locals. This casual dining restaurant opened in 2004, charming its guests with a cozy design, fresh seafood, and premium aged steaks. The restaurant's intimate atmosphere with wood and fireplaces and the smoky flavors of the wood-fired grills will keep you happy.
Connors is a proud owner of the "Best Steak" 2011 award by Metro Pulse Best of Knoxville. Try their prime rib, a 14-ounce New York strip, or exquisite Australian lamb chops, and you'll understand. And if you prefer seafood classics, try Shrimp & Cheesy Grits or grilled Atlantic salmon. Spice it up with their remoulade sauce, or enjoy the creamy lobster dip. Leave some space for their delicious homemade ice cream.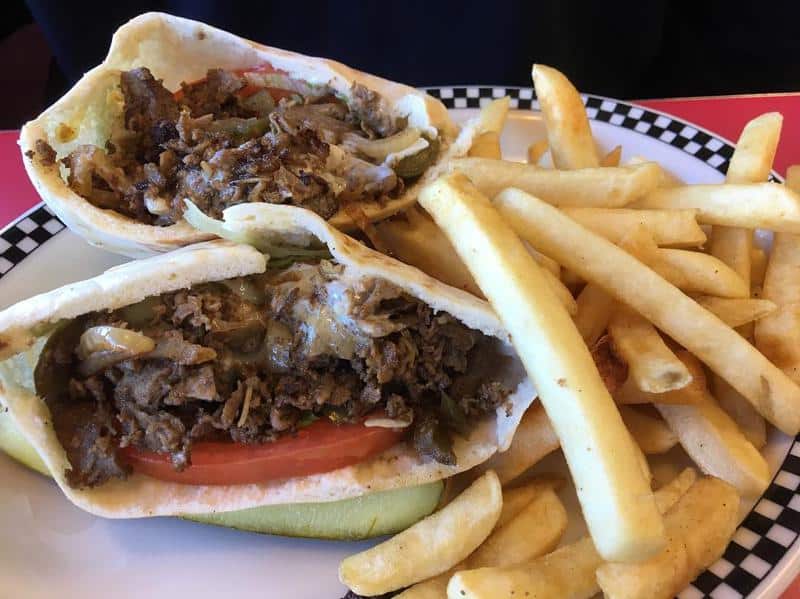 Address: 1526 Lovell Rd, Knoxville, TN 37932
Best known for: typical American diner-type ambiance
Do you know the typical American diner featured in so many movies? Nick & J's Cafe is precisely that. The place is popular and usually packed with local patrons and hungry out-of-towners. Najwan Natour, the owner, named the restaurant after his two sons, Nick and Jordan. It's a classy family-run business.
You'll find tasty diner-type dishes like homemade biscuits, gravy, omelets, and pancakes at this location. And for lunch or dinner, you can enjoy juicy burgers, sandwiches, and country ham. Their Banana Pudding is quite famous and is worth a try.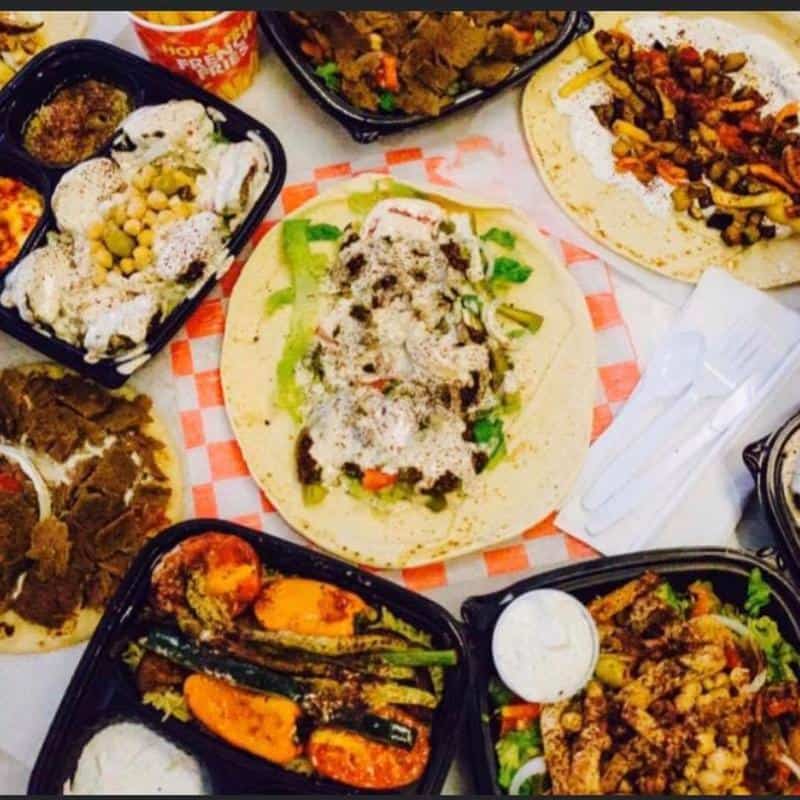 Address: 706 Walnut St, Knoxville, TN 37902
Best known for: spicy falafel, hummus, and gyros
Yassin's Falafel House, which opened in 2014, is an authentic Mediterranean restaurant. Although it's a small takeout venue with few seating options available, it's one of the best gastronomical places in downtown Knoxville.
Here you can get amazing fast food like spicy falafel, tender hummus, baba ganoush, or gyros. All options are delicious and mostly healthy. For dessert, give baklava a try. It's a sweet pastry with nuts and honey. Yassin Terou, the owner, is a Syrian refugee and a proud community member.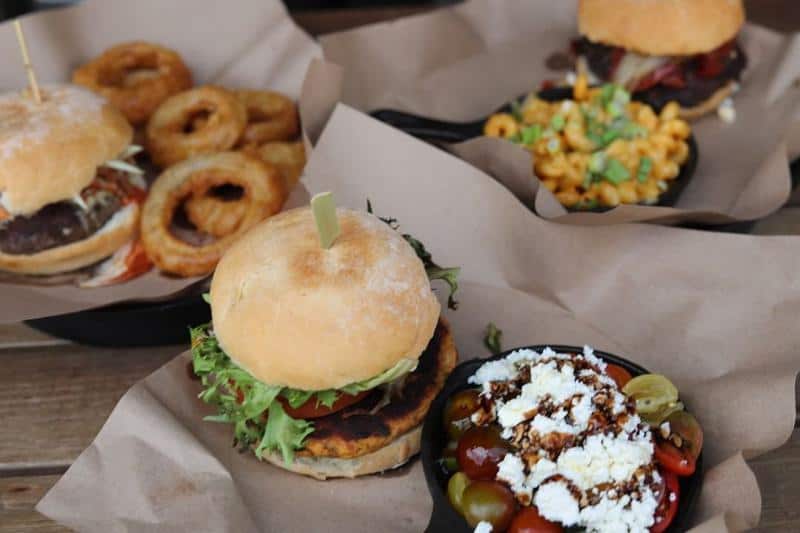 Address: 35 Market Square, Knoxville, TN 37902
Best known for: classic and creative burgers
Are you looking for the best burgers in town? Look no further! Stock & Barrel offers both classic and innovative burgers. One of their signature sweets is the Elvis, a burger with banana and peanut butter. As a side to your burger, there are many interesting options like fried pickles, Crispy S'hrooms, or Duck Fat Fries.
To create their dishes, the chefs use only the freshest local ingredients. And if you are not gluten tolerant, there are plenty of gluten-free items on the menu. Pair your burger with a heavenly milkshake, handmade to order.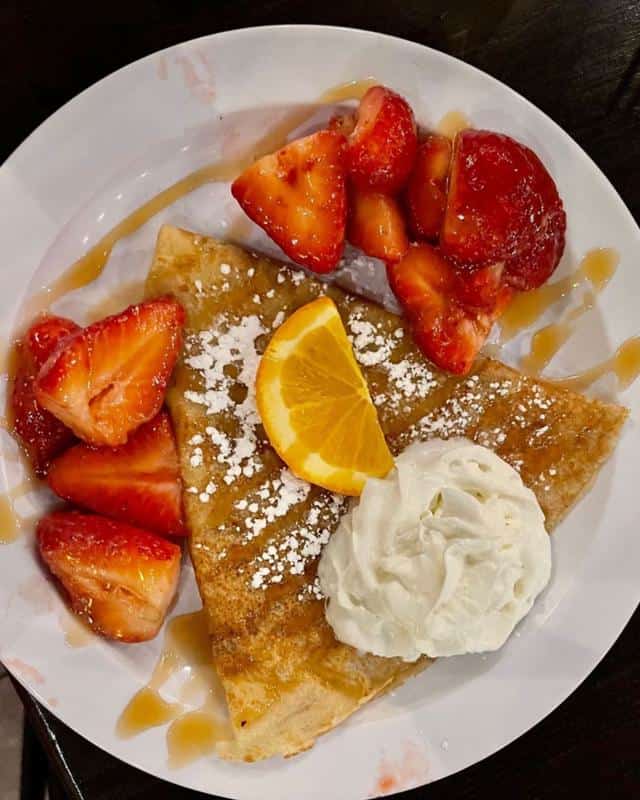 Address: 412 Clinch Ave, Knoxville, TN 37902
Best known for: authentic French crêpes
The French Market Crêperie is unique as it's the first and only French crêpe restaurant in Knoxville. It is one of the top creperies in the country, according to Yelp. The crepes (thin pancakes) are made of buckwheat batter, which comes directly from France.
Besides crêpes, you can get a breakfast croissant sandwich, soup, or a salad. The crepes come in all kinds of flavors, both savory and sweet. There are plenty of gluten-free options. To accompany your food, get a hard cider or choose from a vast selection of cocktails.
Address: 6901 Kingston Pike, Knoxville, TN 37919
Best known for: 15 cuts of meat served table-side
Brazeiros is a chain restaurant and a true heaven for meat lovers. It has an innovative take on a centuries-old Gaucho cooking tradition. While using a card system for service, you can get a taste of fifteen cuts of meat served table-side.
Here you can try a bit of everything – steaks, pork, chops, roast beef, chicken, lamb, and many other options. Their fresh salad bar is worth a check, and the sides, like fried polenta, mashed potatoes, or fried bananas, will blow your mind. Enjoy all this with a Brazilian caipirinha in hand.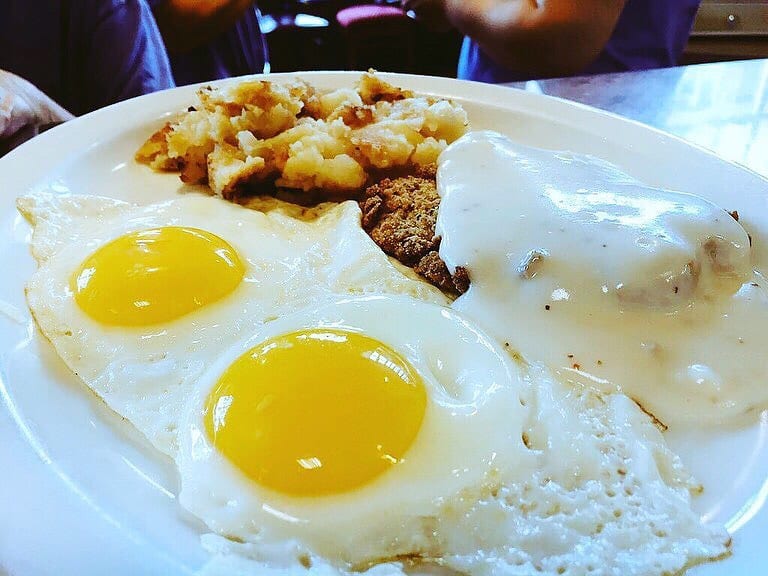 Address: 540 Union Ave, Knoxville, TN 37902
Best known for: being the #1 diner in Tennessee, according to Food Network
Pete's coffee shop opened in 1986 and is the number one choice of many Knoxville residents. Food Network rated it as the #1 diner in the whole Tennessee state, which says a lot about the place. Pete's coffee shop is a family-operated business located in downtown Knoxville.
This diner makes terrific home-cooked food, and their dishes truly make you feel at home. Most people come here for a nutritious breakfast or lunch, and the menu is full of classic options like omelets, hash browns, cinnamon French toast, or breakfast wraps.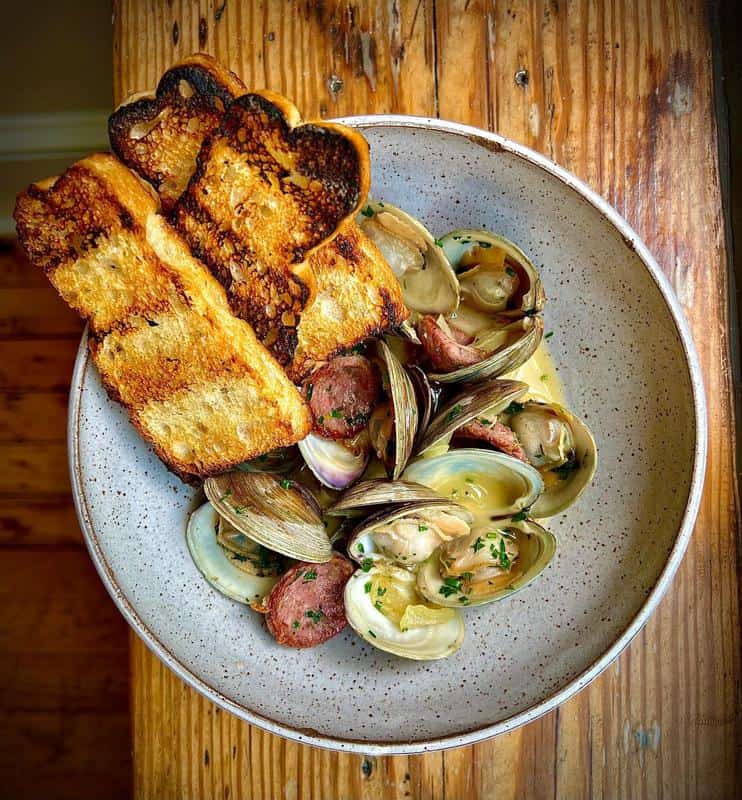 Address: 501 Union Ave SW, Knoxville, TN 37902
Best known for: open kitchen & sorghum butter cornbread
J.C. Holdway is an elegant high-end restaurant in Downtown Knoxville. The restaurant got its name after the Chef's uncle – Joseph Charles Holdway. Now the Chef cooks fantastic food, never to disappoint his uncle Joe. Joseph Lenn, the Chef, is very talented. He was the first in Tennessee to win the James Beard Foundation award.
J.C. Holdway offers regional & seasonal foods from the Southeast. There's an open kitchen with a wood-fired grill and oven, and it's exciting to watch. All food here is heavenly, but get to know the signatures: fish dip, BBQ chips, sorghum butter cornbread, and many other tasty items. For dessert, try the Chocolate Toffee Mousse, served with caramel, peanuts, and chocolate crumble.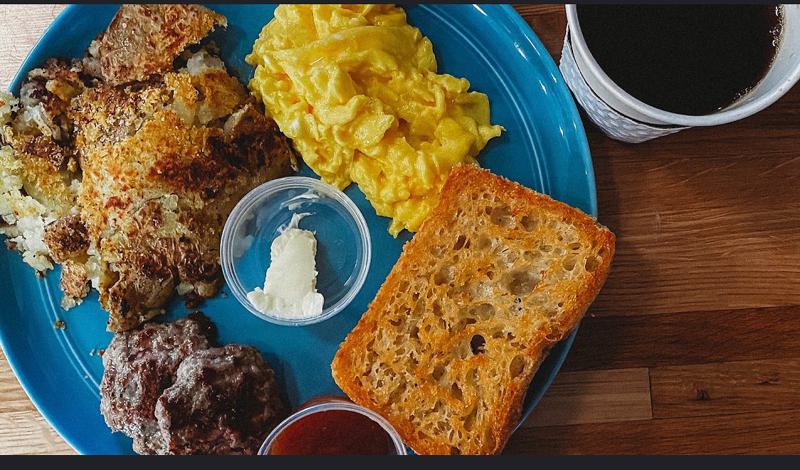 Address: 211 S Central St, Knoxville, TN 37902
Best known for: breakfast plate with pickle-fried chicken
Olibea opened in 2014 and is the local breakfast and brunch favorite. Located in the Old City, this eatery focuses on fresh, regional, and sustainable ingredients. They make simple food from scratch under the leadership of Chef Jeffrey DeAlejandro. Enjoy the interior, full of light, or sit down at the lovely outside patio.
You will find mouth-watering options like homemade jams, lemon pancakes, ​​breakfast tacos, and burritos. The signature and favorite local dish is the OliBea breakfast plate with pickle-fried chicken. Vegans will also enjoy creative options like Tofu Chorizo, Tempeh Bacon, or Tofu Sloppy Joe sandwich.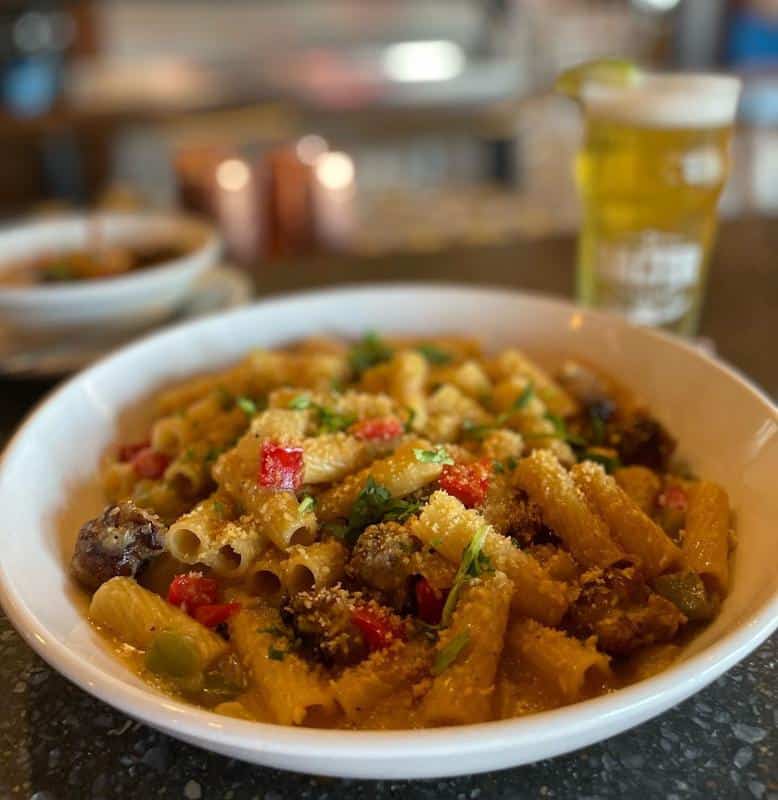 Address: 100 Broadway SW, Knoxville, TN 37902
Best known for: amazing craft beer selection
Balter Beerworks opened in 2016 on a spot where an auto service station used to be. Today it is a restaurant and a craft beer brewery. The food on the menu is Mexican & Southern-inspired. Get your belly ready for an incredible experience!
Ultimately, there's a fantastic craft beer selection and lots of tasty food made from scratch. You can enjoy nachos, beef sliders, fish tacos, burgers, sandwiches, and salads – all in a laid-back open-air atmosphere.
Address: 600 Union Ave SW, Knoxville, TN 37902
Best known for: authentic Eastern Shore quality
Stop at Chesapeake's Seafood Restaurant if you want to experience fresh and delicious seafood in Knoxville. The restaurant has a beautiful outdoor patio, which sits directly on the river. Enjoy the breeze and the freshest seafood from the Atlantic, Gulf, and Pacific Coasts.
Oysters, seafood salad, calamari, and shrimp are some of the best items on the menu. Throw in some crafted beers or a well-put wine list, and the perfect gastronomical experience is guaranteed.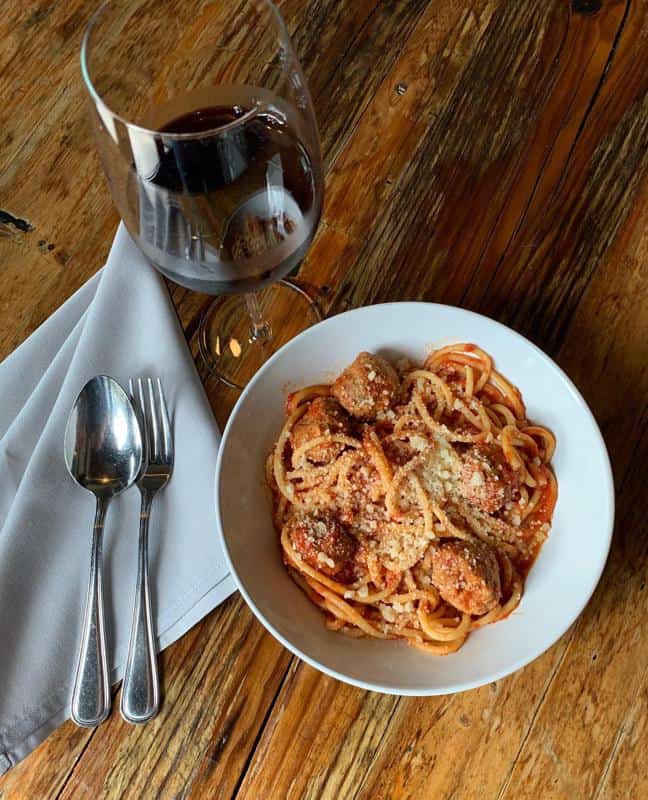 Address: 16 Market Square, Knoxville, TN 37902
Best known for: fine Italian dining experience
If you want an exciting European food experience, check out Emilia. Located in the historic Market Square, this restaurant offers the most refined foods inspired by the Emilia-Romagna part of Italy. The restaurant defines fine Italian dining.
Chef Matt Gallagher creates a well-curated menu each season. This place is a hit with a great wine list and pasta made in-house daily. Try the meatball appetizer or a mushroom campanelle pasta, and see for yourself. Get a bite of their butterscotch pudding if you are not too full.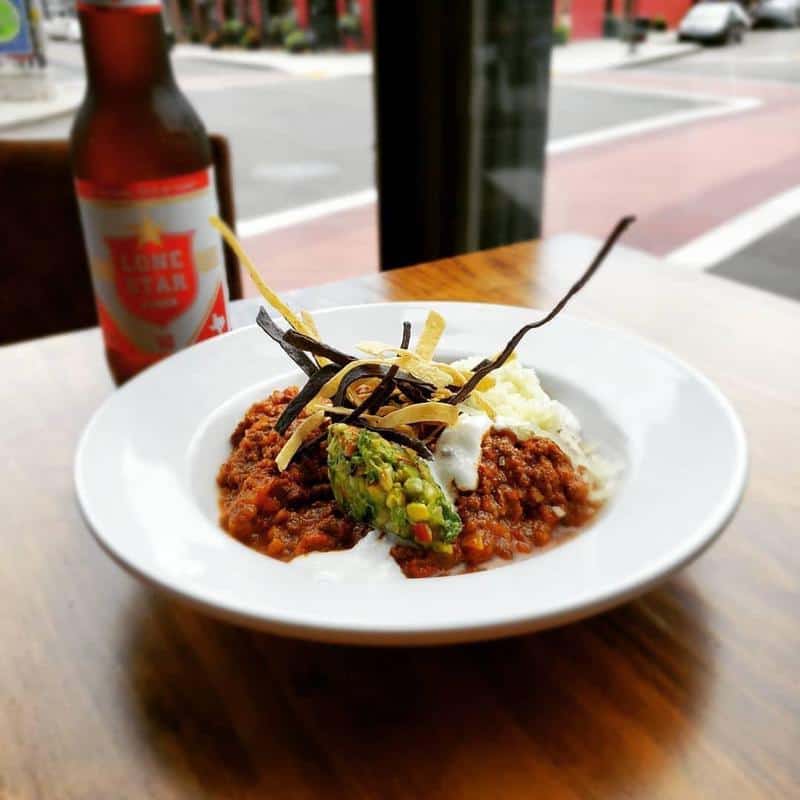 Address: 100 N Central St, Knoxville, TN 37902
Best known for: bold menu items like Kangaroo Carpaccio or Rabbit Rattlesnake Sausage
Lonesome Dove is one of the most exciting locations in the Old City part of Knoxville. The restaurant is in a building that used to be a brothel and a saloon, which gives it a mysterious historical vibe.
Chef Tim Love, known for celebrating the food of the West, brings a bit of Texas to Knoxville. In his romantic and sophisticated place, you will see a menu with saucy flavors, wild game, and other dishes cooked on a wood-fired grill. Indulge in adventurous items like Wagyu Tomahawk, Kangaroo Carpaccio, or Rabbit Rattlesnake Sausage.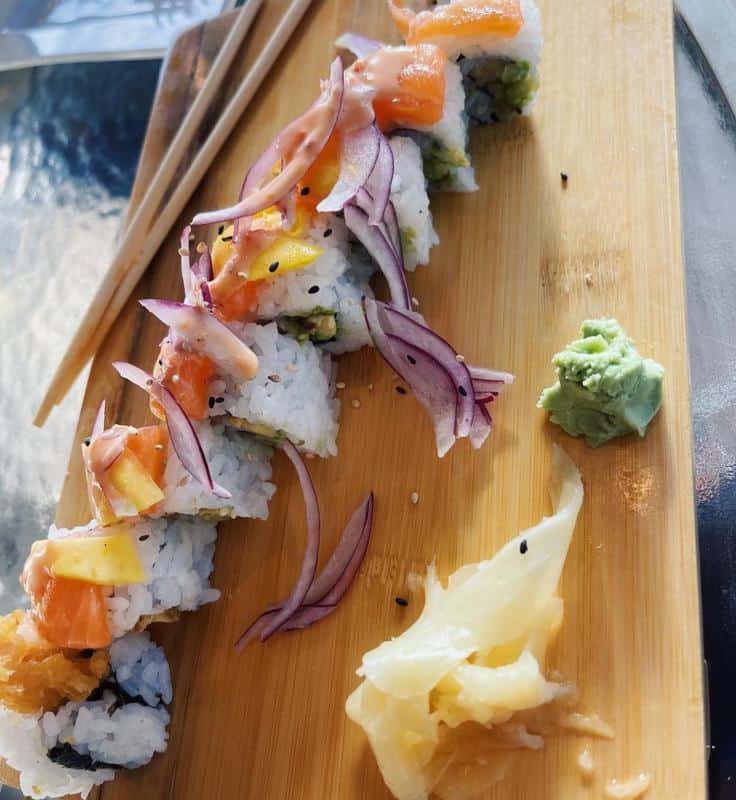 Address: 506 S Gay St, Knoxville, TN 37902
Best known for: best award-winning sushi in Knoxville
Nama Sushi Bar is the number one place for fresh and delicious sushi in Knoxville. The first location opened in 2004, but three sites are now in town due to high demand. Whether you like traditional or creative sushi, Nama will satisfy any craving, and there are plenty of vegetarian and novice-friendly options.
Nama's Japanese specialties have won Best of the Best in the sushi category of the City View Magazine. Pair your meal with a glass of quality wine, sake, local craft beer, or a cocktail from the restaurant's full-service bar.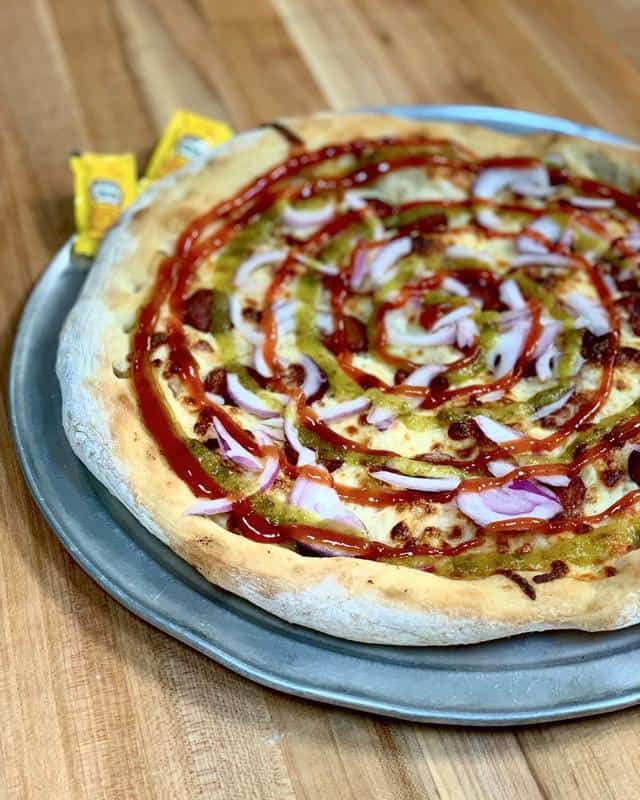 Address: 12 Market Square, Knoxville, TN 37902
Best known for: creative and "build-your-own" pizza
Located on Market Square in Downtown Knoxville, The Tomato Head has served locals and travelers for over 30 years. It is the place for creative pizza lovers and those who appreciate fresh salads and sandwiches.
Every morning the staff prepares crunchy bread, homemade dressings, and desserts. The restaurant also serves as a venue for musical and art performances, poetry readings, and local artists' exhibits. Enjoy the creative ambiance with healthy and delicious meals.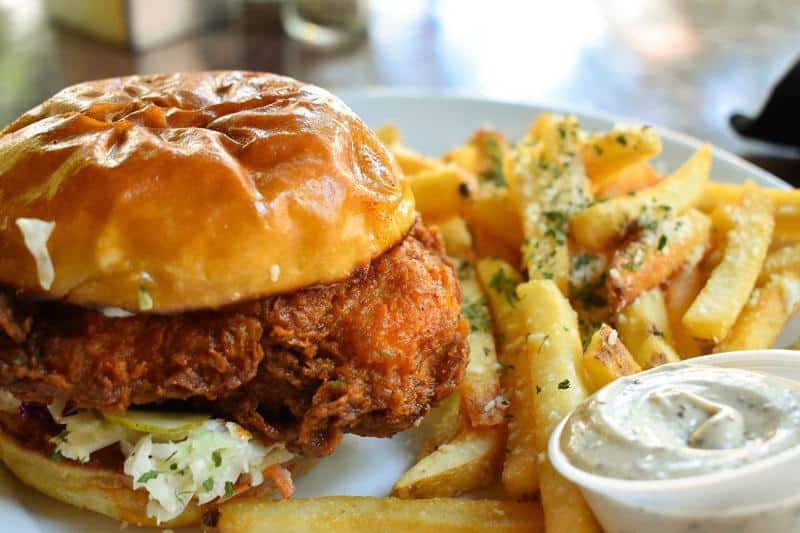 Address: 4 Market Square, Knoxville, TN 37902
Best known for: comfort food with a modern twist
Cafe 4 is a wonderful combo of a restaurant, a bakery, and a coffee bar. They serve the best comfort food with a modern twist. Enjoy choices like Chicken & Jalapeno or Lobster Mac & Cheese, Fried Green Tomatoes, or Calamari & Truffle Fries.
This cafe is responsible and supports the planet by recycling, composting, and using biodegradable packaging. In this eco-conscious cafe, you can also enjoy live concerts while sipping Bloody Marys or other handcrafted cocktails.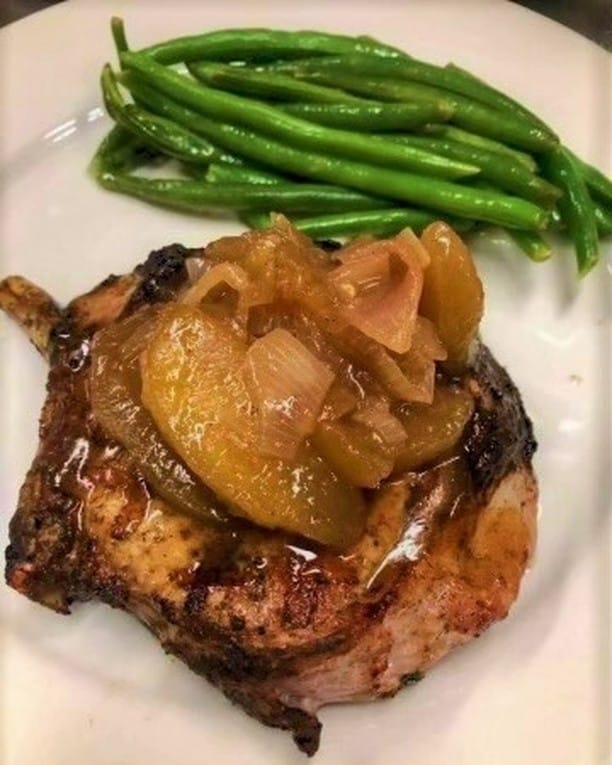 Address: 7316 Kingston Pike, Knoxville, TN 37919
Best known for: award-winning Sunday Brunch
Copper Cellar West has been one of the city's top restaurants since 1977. With its cozy setting and dimmed lights, the place will make you feel like you're in a typical English hunting club. The menu offers delicious options made with the freshest ingredients. The seafood, for instance, is flown in daily.
For the steakhouse selections, the Chef uses prime-grade beef. Combined with professional cooking techniques, it won't disappoint. Don't miss out on their award-winning Sunday Brunch special.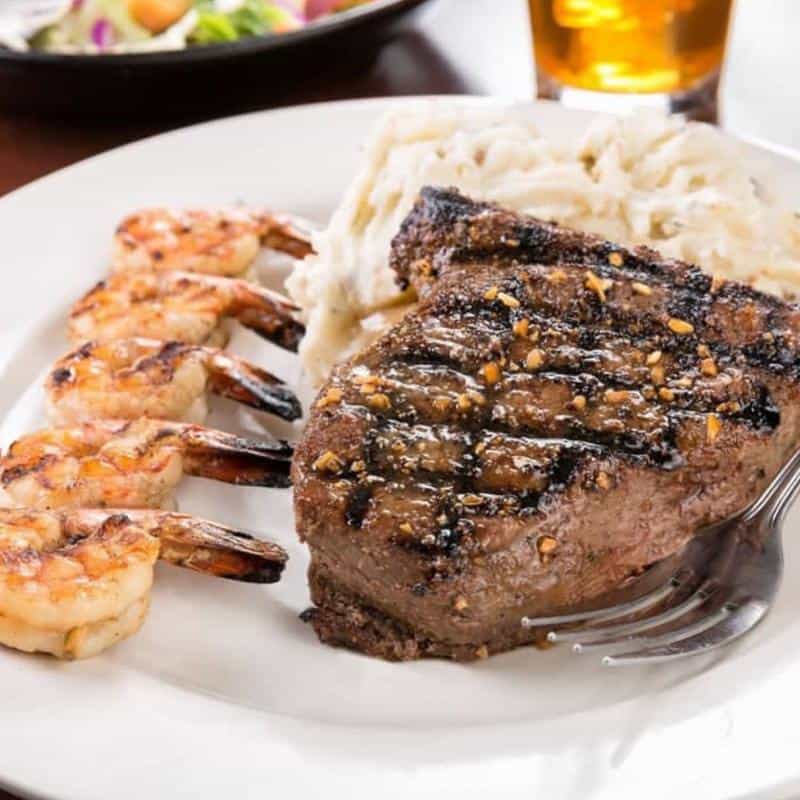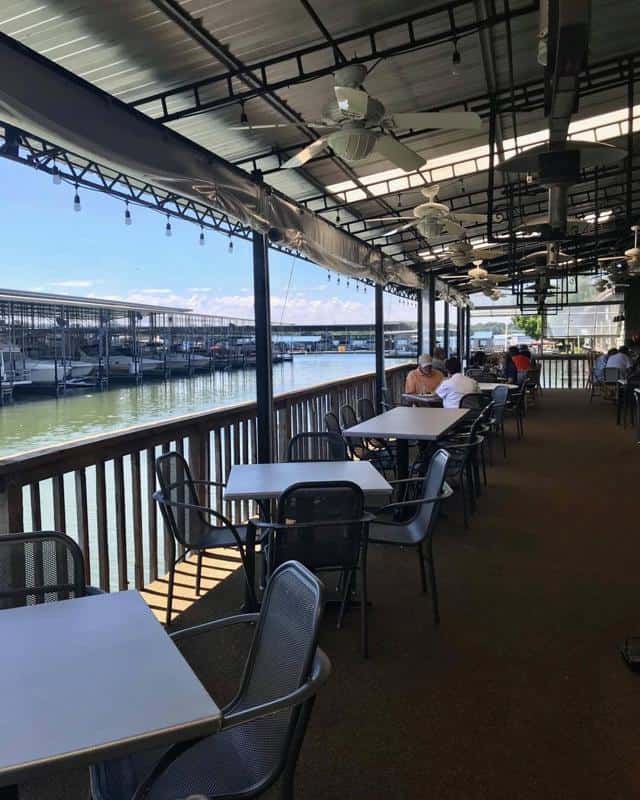 Address: 400 Neyland Dr, Knoxville, TN 37902
Best known for: exquisite BBQ dishes and panoramic views on the river
Calhoun's On The River sits directly on the Tennessee River. You can enjoy outdoor seating or get an interior table with a panoramic view. The place has its dock and is accessible by boat. People come here for mind-blowing BBQ, craft beers, and to watch a football game.
The menu is packed with crazy good specialties like BBQ ribs, Southern fried catfish, pulled pork sandwiches, and exquisite seafood. The sides served here are home-style and make a great addition to your delightful meal.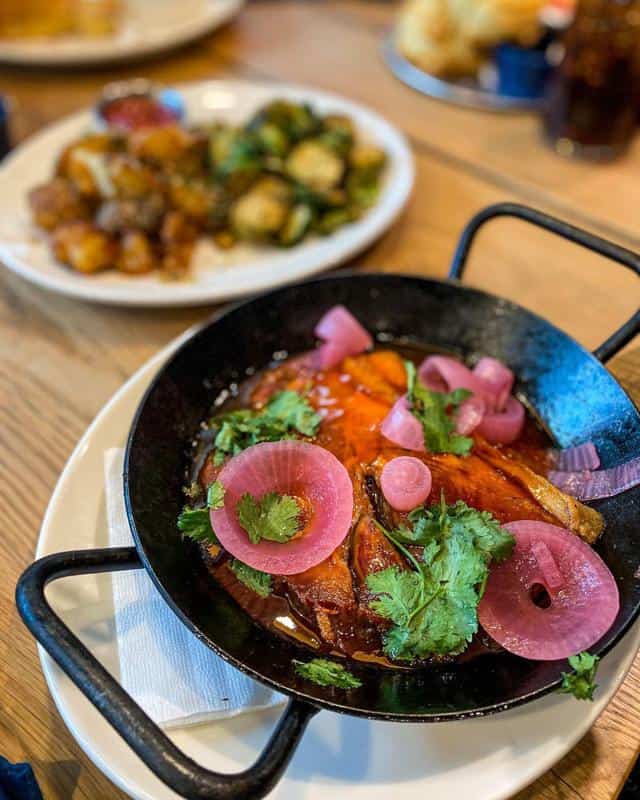 Address: 1 Market Square, Knoxville, TN 37902
Best known for: a feature on Food Network
Tupelo Honey is one of Knoxville's gems, which has been on the market for over 20 years. This restaurant is the definition of Southern traditions with a modern twist. Their Executive Chef makes sure all ingredients come from responsible sources. He does that by meeting with local farmers.
Featured on Food Network, Tupelo Honey offers incredible food. Sriracha Honey Fried Chicken, Bourbon-Glazed Meatloaf, or Goat Cheese Grits. These are only some of the place's signature options.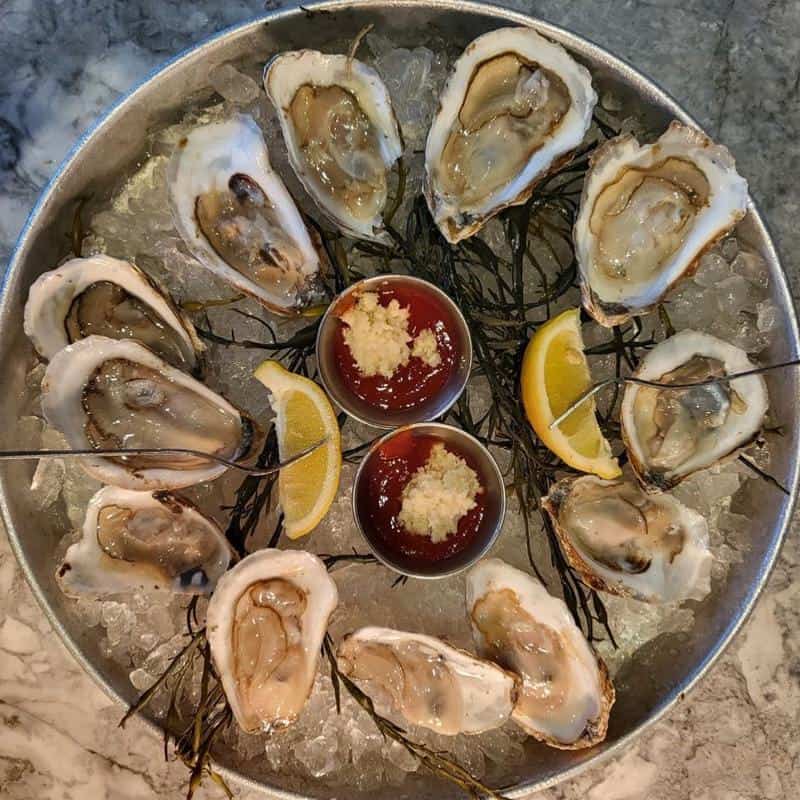 Address: 7316 Kingston Pike, Knoxville, TN 37919
Best known for: mix of Italian flavors and local produce
Cappuccino's initially opened in 1977 and is a modern rustic Italian location. Chef Frank Aloise creates food inspired by Sicilian heritage and combines Italian flavors with East Tennessee local produce. Homemade pasta or olive oil dipping sauce will have you hooked.
Complete your gastro trip to Italy with smooth tiramisu or a Peppermint Mocha Martini. And if you decide to come here with a family, don't miss their Sunday family-style dinner with superb food for a great value.
Also Read: Best Restaurants in Pigeon Forge, TN
Map of Best Restaurants in Knoxville TN
Conclusion
As you can now tell, Knoxville's food scene offers a lot. Knoxville has everything, whether it's steak, seafood, sushi, or sweets. Dare to explore!