The beautiful Ocean city offers a gorgeous waterfront setting with a myriad of restaurants blessing its coastlines with quality and service. The incredible culinary scene includes fresh seafood delights as well as globally-inspired cuisines for a well-rounded dining experience.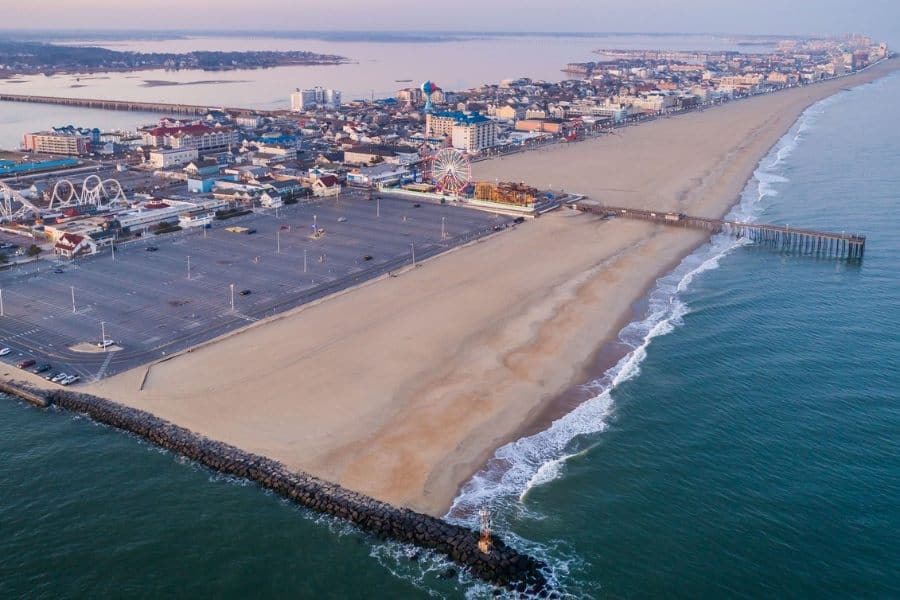 Enjoy a variety of choices and have your pick based on your favorite dishes, cravings, and budget. Here are the top restaurants in Ocean City that you simply can't skip on your next trip.
Best Overall Restaurant: Hooked
Best Restaurant with a View: Sunset Grille
Best Fine Dining Restaurant: Fager's Island
Best Restaurants Ocean City MD
Hooked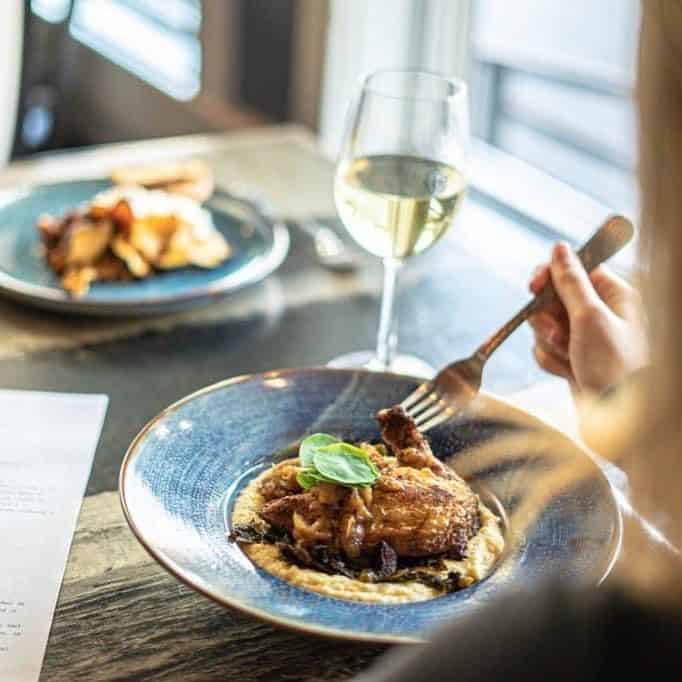 Address: 8003 Coastal Hwy, Ocean City, MD 21842
Known for: Romantic and intimate fine dining setup with elevated American fare and an impressive selection of cocktails and wines
Hooked is another fine dining gem in the heart of Ocean City with an elegant setup ideal for date nights and special celebrations. The lively venue serves New American fare with locally-sourced ingredients and fresh seafood.
They have a huge selection of fine wines and specialty cocktails to go with your food. Try a simple yet classic Pan Roasted Chicken with smoky bacon, Anson mill grits, and braised greens with a side of your favorite wine.
For seafood lovers, we highly recommend the delectable Lobster Bacatini served with wild mushrooms, smoky bacon, brown butter, roasted acorn squash, and sage.
Sunset Grille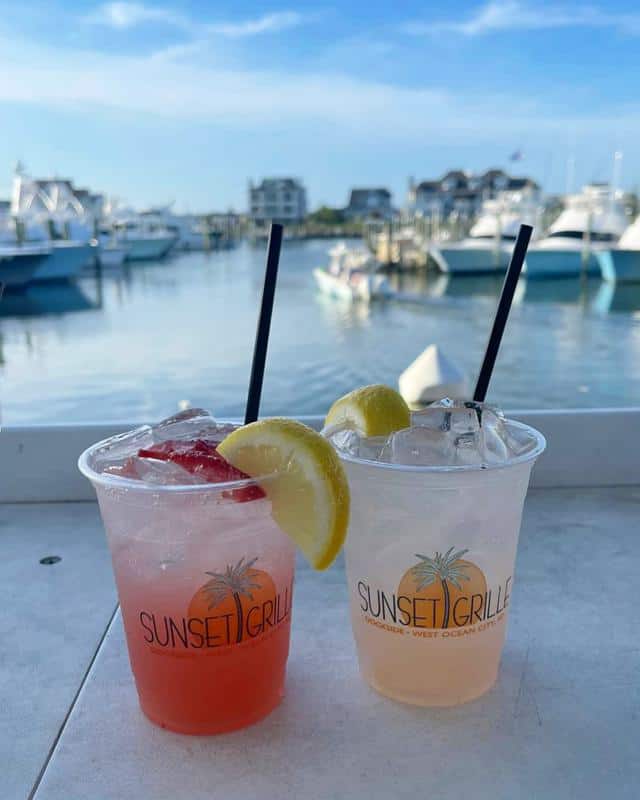 Address: 12933 Sunset Ave, Ocean City, MD 21842
Known for: Wonderful views of the bay from the rooftop deck, fresh seafood, and innovative cocktails
Tucked along the Sunset Marina with mesmeric views of the bay, Sunset Grille is a local's favorite spot with deliciously prepared fresh seafood and a comfy rooftop deck. The hearty portions and exciting cocktails make it a great place for lunch and dinners with spectacular views.
The house specialty includes Crab Cake Sandwiches featuring a 5-oz jumbo lump crab cake on a soft potato roll. If you are not in the mood for seafood, try their Pulled Pork Sandwich with tantalizing smoked pork served on a toasted brioche roll with sharp cheddar, chipotle barbecue sauce, and apple cider vinegar slaw.
The refreshing cocktails also come in a huge variety and feature the specialty and house-special concoctions. Try the Blueberry Lemon Crush with fresh berries and Smirnoff red.
Also Read: Best Seafood Restaurants in Maryland
Fager's Island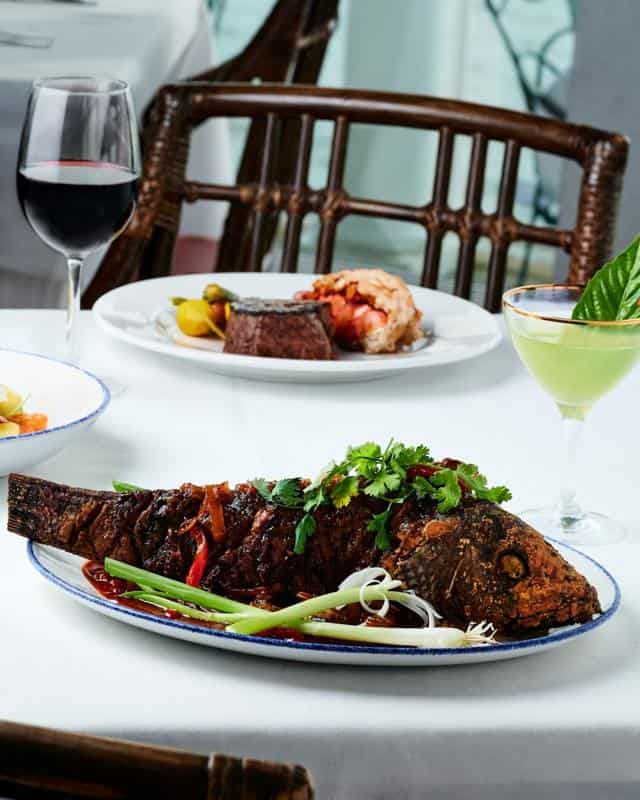 Address: 201 60th St, Ocean City, MD 21842
Known for: Fine dining with outdoor deck, live entertainment, and award-winning menu and wine list
Dine on the island with a beautiful setup and award-winning menu at Fager's Island Restaurant and Bar. The destination is quite popular with a breezy outdoor setting on the deck.
The restaurant also has a full bar with live entertainment and an award-winning wine list of 32 wines by the glass. Relish the American and Pacific Rim cuisine served in a graceful setting with an all-day Lite Fare menu and an upscale Fine Dining dinner menu.
Chef Jim's prized menu features classic American dishes with global influences. Try the juicy and succulent Pan Seared Duck Breast with roasted grapes and thyme in a banyuls gastrique, or a scrumptious USDA Prime 20oz Creekstone Boneless Ribeye with seasonal vegetables and buttery whipped potatoes.
Hobbit Restaurant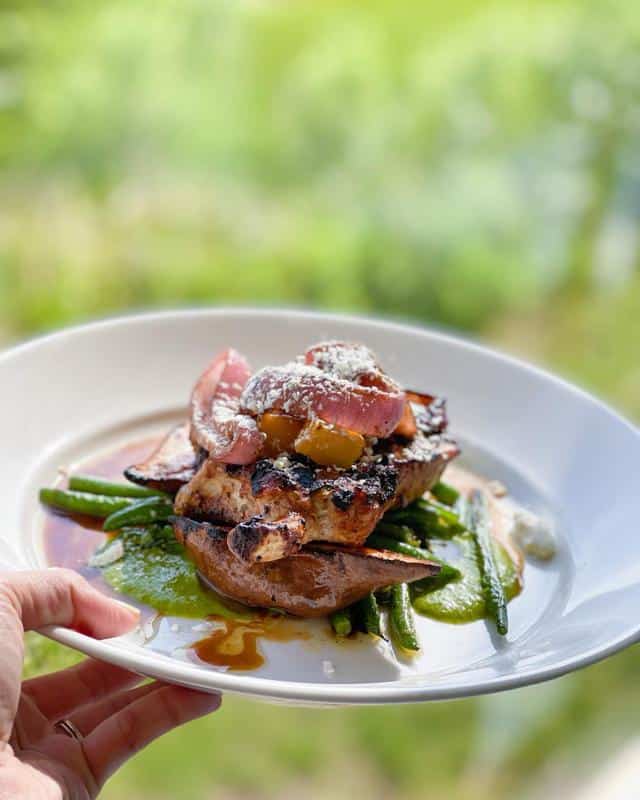 Address: 121 81st St #101, Ocean City, MD 21842
Known for: Sophisticated setup with elevated fine dining and mesmerizing ocean views
Hobbit is an elegant restaurant with a great location on the beach and is surrounded by an array of entertainment venues, shops, and hotels. It is running strong since 1977 while loyally serving the locals and visitors with its fine dining options.
The restaurant has a spacious and airy setting with huge windows opening up to the best views of the ocean. Paired with exceptionally good service and upscale interiors, one can find Hobbit as one of the best fine dining restaurants in the city.
The menu is mostly seasonal and features rotating dishes like Cold-Smoked Beef Tenderloin Carpaccio, North Atlantic Salmon in a red curry sauce, or sweet and savory Al Pastor Pork Chops with caramelized pineapple, haricot verts, grilled onions, and goat cheese. Enjoy the entrees with classic sides like roasted fingerling sweet potatoes and chimichurri.
On the Bay Seafood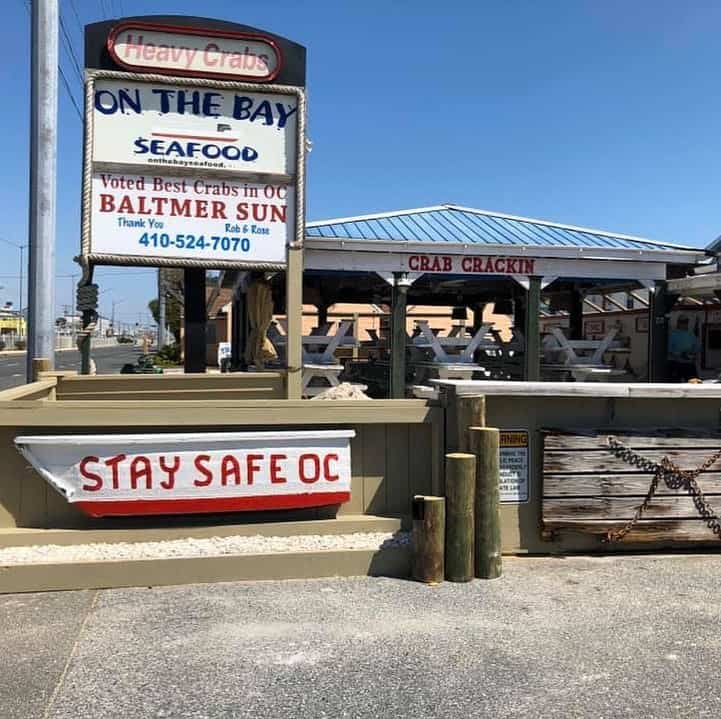 Address: 4204 Coastal Hwy, Ocean City, MD 21842
Known for: Humble and unpretentious setting with a huge variety of fresh seafood -especially the heavy blue crabs
Steer away from formal settings and have a laidback and casual dining experience at On the Bay Seafood. With an unpretentious outdoor setting on picnic tables amid the warm ocean breeze, the restaurant shines through as a locals-favorite spot for sweet and savory fresh seafood.
The hearty family-style restaurant shares recipes gathered over a lifetime on the water to bring homely comforts and soul food. From delectable Heavy Blue Crabs and Steamed Spiced Shrimp to crispy Golden Brown Calamari and Seasoned Scallops, everything is cooked to perfection.
The entrees are served with classic sides like Corn on the Cob, Boardwalk Fries, Coleslaw, and Mashed Potatoes. The Homemade Crabcakes are also quite famous, and they have local beers, wines, and frozen house drinks to pair with your entrées.
Café Mirage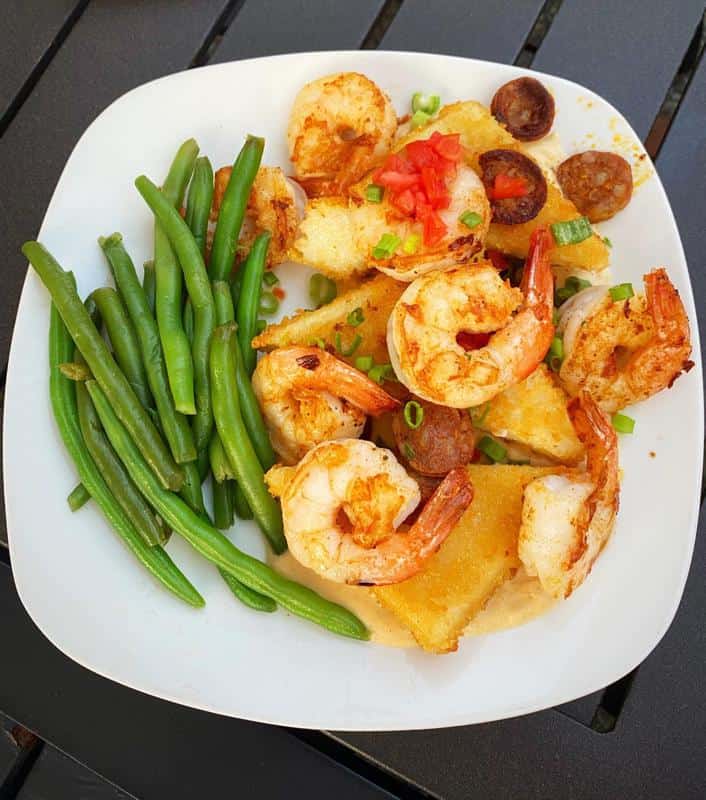 Address: 12817 Coastal Hwy, Ocean City, MD 21842
Known for: Lovely outdoor patio, colorful setting, and classic American comfort food
Located in the Montego Bay Shopping Center, Café Mirage is a lively American eatery with a laidback ambiance. The upbeat and colorful setup is quite invigorating, and they also have a spacious patio to enjoy the breezy outdoors.
It is a great spot for a family dinner or catching up with friends in unassuming yet cheerful surroundings. The menu features classic American delights with fresh seafood and locally-sourced ingredients.
Try a simple Shrimps and Grit Cakes with seasonal vegetables, a house favorite Mirage Burger with bacon and special house-made sauce, or a hearty Flat Iron Steak with jumbo lump crab cake, roasted garlic butter, and fresh seasonal vegetables.
Shotti's Point Ocean City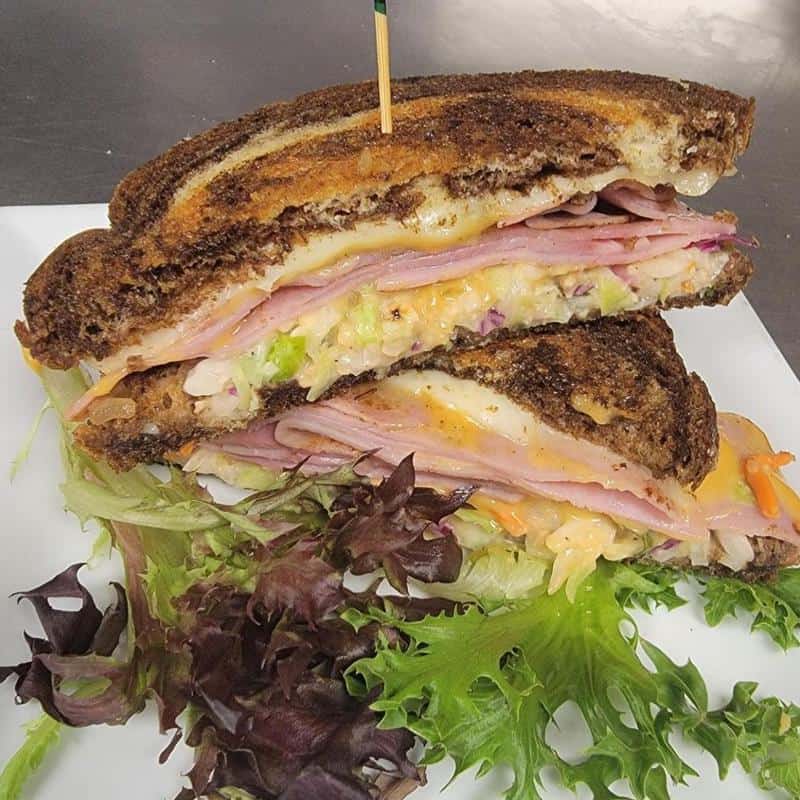 Address: 3505 Coastal Hwy, Ocean City, MD 21842
Known for: Laidback eatery with beach vibes and homemade recipes
Mingle with the locals with a chilled-out beach vibe and warm service at Shotti's Point. Specializing in homely comfort food with classic homemade recipes, the humble lunch and dinner spot is quite popular in the city.
The hidden gem is right next to the K-Coast Surf Shop on 35th and has a wood-fired oven for delicious hand-tossed pizzas. The restaurant also makes its wing sauces, handcrafted tacos, pizza sauce, and burgers.
Try one of their hand-crafted sandwiches for a light lunch. Choices include Sunny Garcia with jerk chicken, bacon, and roasted pineapple in b'more bbq, Jimmy Charles with breaded chicken thigh in hot pepper-honey, Sonic Reducer with sesame seed-encrusted ahi, and The Godmother with fire-roasted tomatoes, ruffle ricotta, and grilled focaccia.
Blue Fish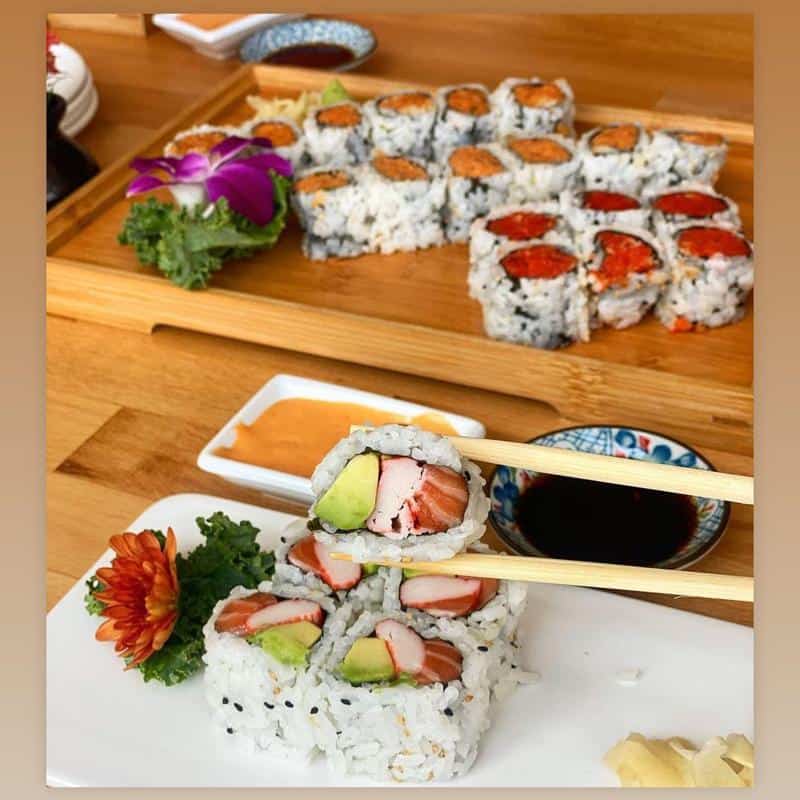 Address: 9401 Coastal Hwy, Ocean City, MD 21842
Known for: Authentic Japanese eatery with traditional dishes and signature sushi
If you are craving authentic Japanese-style dishes, head to Blue Fish to relish endless servings of signature sushi rolls, shrimp tempura, and combination meals. The tasteful and upscale eatery is loyally serving its customers since 2010 with highly-acclaimed dishes in a comfortable ambiance.
Start your meals with a comforting bowl of warm and delicious Miso Soup. For larger groups, get the combination meals with a bit of everything from their menu.
The signature sushi menu includes Money Green Roll – a local's favorite. It consists of a fresh and delicious lobster salad with Kani, tempura crunch, wasabi tobiko, shrimp, and avocados wrapped in green soy paper.
The chef's special dishes are also included in the menu. The most popular one is the Dragon and Phoenix which has sesame chicken and shrimp served with seasonal vegetables and a white sauce.
Coastal Salt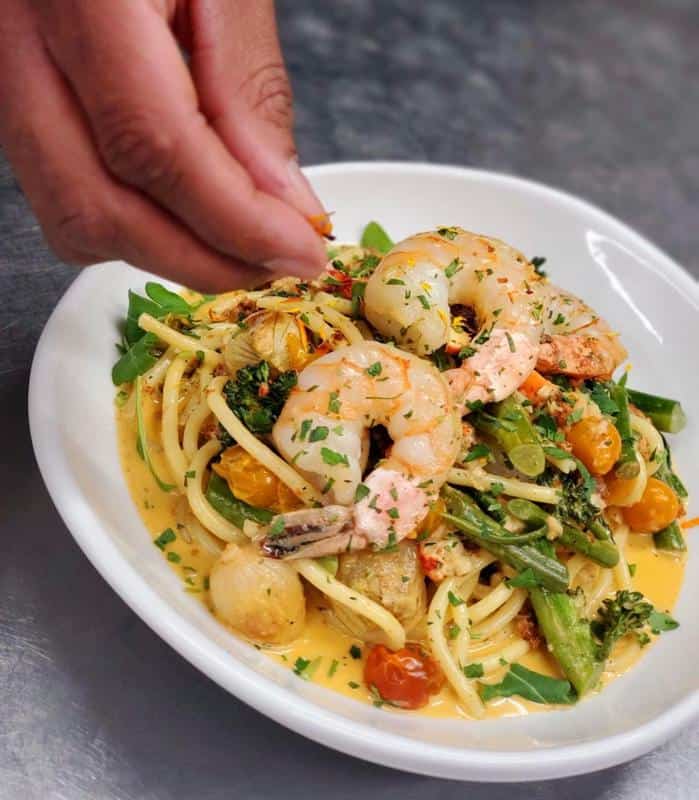 Address: 1601 Atlantic Ave, Ocean City, MD 21842
Known for: Lovely set up in Ocean City boardwalk with new American dishes and inventive cocktails
Overlooking the mesmeric azure waters of the Atlantic Ocean, Coastal Salt shines like a pearl on the bustling Ocean City boardwalk. Promised to provide an unforgettable dining experience, you will love the cool interiors and beautifully prepared and presented food here.
The restaurant serves elevated New American cuisine with an emphasis on locally-sourced ingredients and the freshest seafood. Enjoy your food with impeccable service and inventive cocktails.
Try one of their seafood dishes, like the Shrimp Bohemian with TX Gulf Shrimp, sweet onion, and lemon in an old boh's broth. From the entrée menu, the Baton Rouge Bucatini is quite famous and includes seared white shrimp, crawfish, ground chorizo, pearl onion, sweety drop, broccolini, and tomato preserves with Cajun cream sauce.
Longboard Café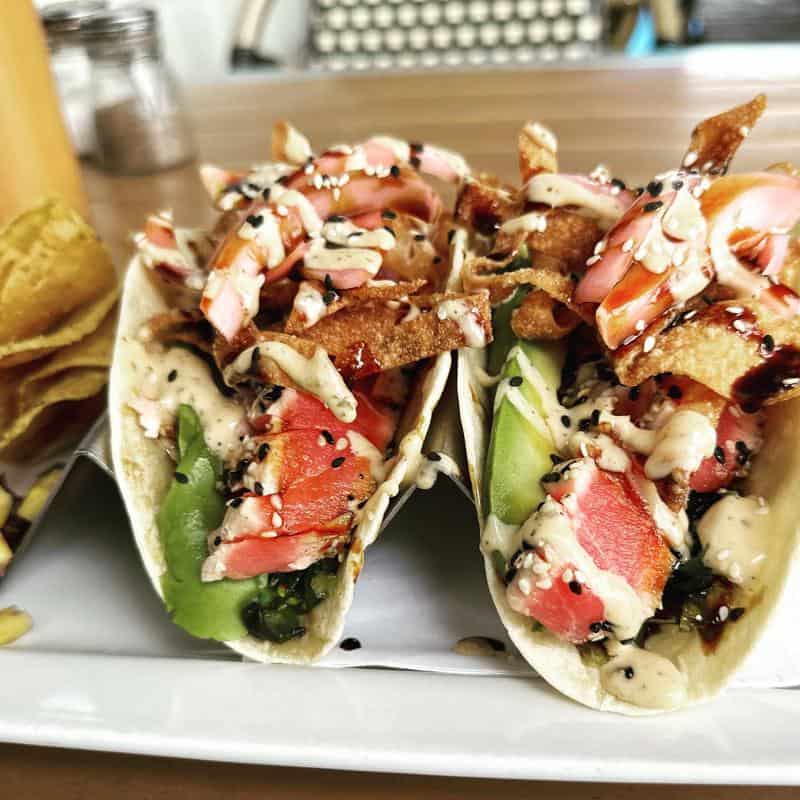 Address: 6701 Coastal Hwy, Ocean City, MD 21842
Known for: Fresh and delicious seafood variety with vibrant surroundings
Nestled in Ocean City's famous shopping venue – the Town Center, Longboard Café is a quaint little surf-themed American restaurant. The beautiful interiors incorporate the best elements of the city giving you a small coastal town charm with its lively vibe and friendly service.
It is a great spot to stop by for a quick lunch with friends or blow off some steam before heading back to work. They have a variety of wraps and tacos that are perfect for lunch, including the flavorful Herb and Garlic Wrap generously stuffed with avocados and fresh field greens.
The Hurricane Ian Tacos is another popular item on the menu with seared sesame ahi tuna, seaweed, pickled onions, avocado, flash-fried won ton strips, and sweet soy and sriracha hoisin aioli.
Mother's Cantina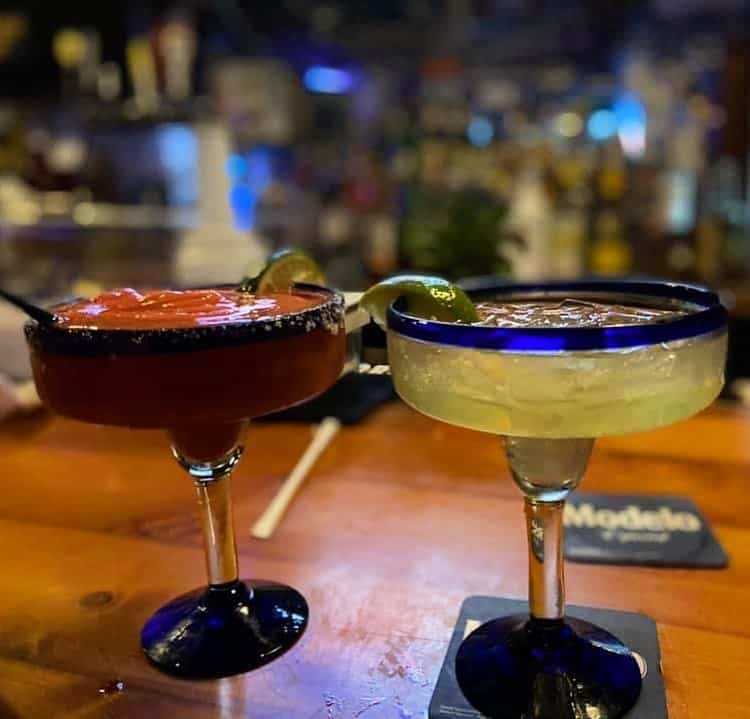 Address: 2810 Philadelphia Ave, Ocean City, MD 21842
Known for: Traditional Tex-Mex fare and late-night margaritas
Celebrating Mexican cuisine and culture with a festive setup and warm, comforting Mexican meals, Mother's Cantina is as welcoming as its name suggests. The lively and tasteful restaurant serves delicious Tex-Mex fare with a lot of vegetarian choices.
It is a famous spot to have margaritas and the bar stays open till 2 am to serve you the best concoctions and live music. The menu includes all the traditional Mexican dishes with a coastal twist, like the Maryland Crab Quesadilla and boardwalk-style twice-fried hand-cut Basket of Fries.
Don't forget to pair your favorite entrees with the famous margaritas. The Maestro Dobel Top-Shelf Margarita has Maestro Dobel tequila, patron citrange, freshly-squeezed lime juice, sour mix, and a Grand Marnier floater.
Delmarva Boil Company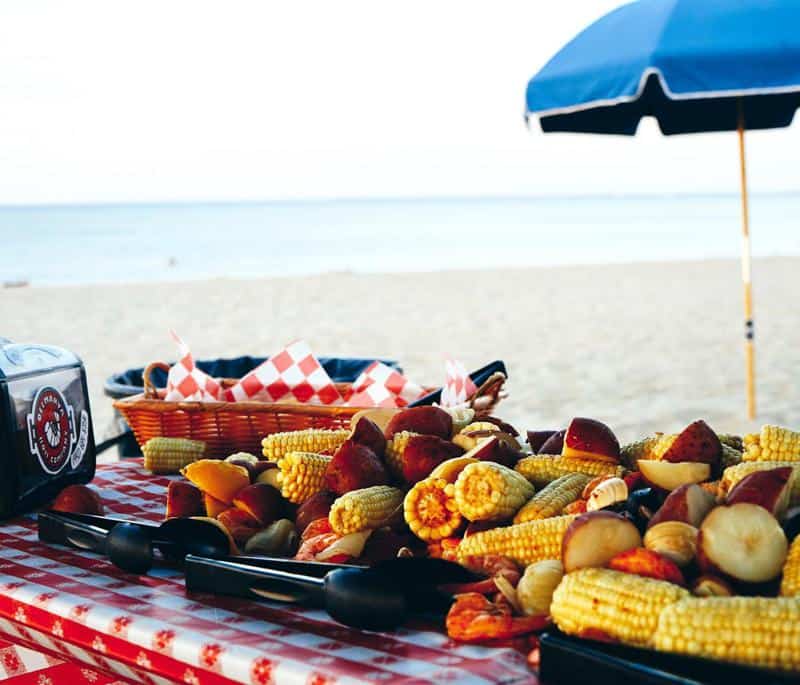 Address: 14308 Coastal Hwy, Ocean City, MD 21842
Known for: Coastal low-country boils with the freshest seafood and combination meals
The quaint locally-owned Delmarva Boil Company is an easy-going family-style restaurant established in 2018. The seafood restaurant receives a lot of love for its coastal low-country boils.
If you are a lover of seafood, you can't have it better than this place! The freshest catch of the day with heavenly delicious sides in generous portions and lip-smacking combination meals make it an excellent spot to try out some seafood specials.
Sweet Corn is a star dish here and is paired with almost all the seafood varieties on the menu. Try 'The Classic' which includes ¼ lbs of spicy andouille sausages, jumbo shrimps, red bliss potatoes, and sweet corn with a delicious homemade cocktail sauce.
Anthony's Liquors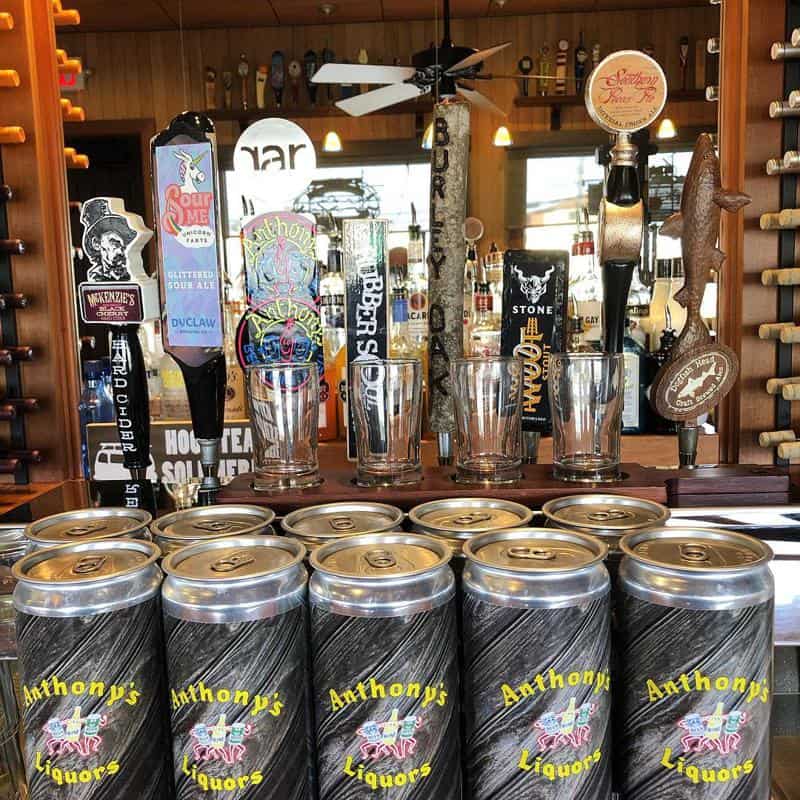 Address: 3300 Coastal Hwy, Ocean City, MD 21842
Known for: A lively bar with an extensive list of beers and fine wines
Anthony's Liquors is a beloved deli and liquor shop tucked in 33rd Shopping Plaza. With a lot of local charm and casual ambiance, it is a great place to stop by for lunch or grab some quick meals.
The deli serves Italian-styled sandwiches in a freshly baked hoagie roll. Try the house specialty – The Spinnaker, which has tender turkey breast with Canadian bacon, homemade coleslaw, provolone, and a delicious Russian dressing.
As its name suggests, the place is very famous for its Beer and Wines. The lively bar has a huge selection of draft beers and fine wines to try out with your meals.
Liquid Assets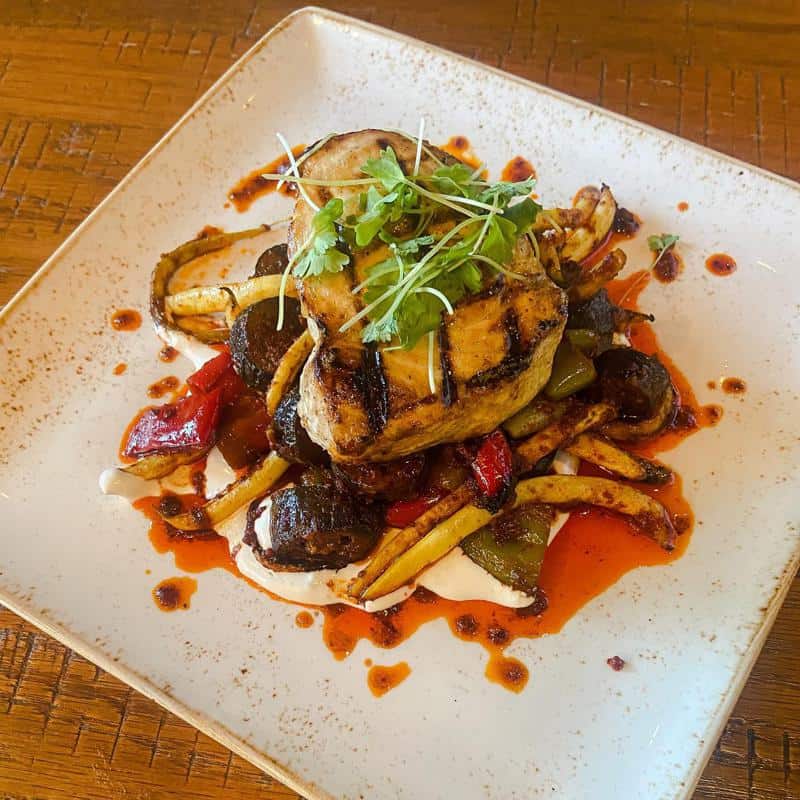 Address: 9301 Coastal Hwy, Ocean City, MD 21842
Known for: Fresh seafood dishes and a lively wine bar
Liquid Assets is a lively American restaurant serving traditional American dishes with globally-influenced flavors in a warm and welcoming ambiance. There is a swanky wine bar serving a large selection of craft brews, wines, and specialty cocktails along with a wide dining menu, bites, and innovative dishes.
The seafood dishes are fresh and delicious with seasonal and rotational dishes on the menu. Have a fine evening with the Grilled Swordfish entrée from their dinner menu including fresh catch with local eggplants, yellow bean, banana peppers, corno di toros peppers, and 'nudja with a vanilla tahini yogurt.
Try their pies and oysters with your favorite drinks, and don't forget to check out the merchandise section on their website with hats and t-shirts.
Malia's Café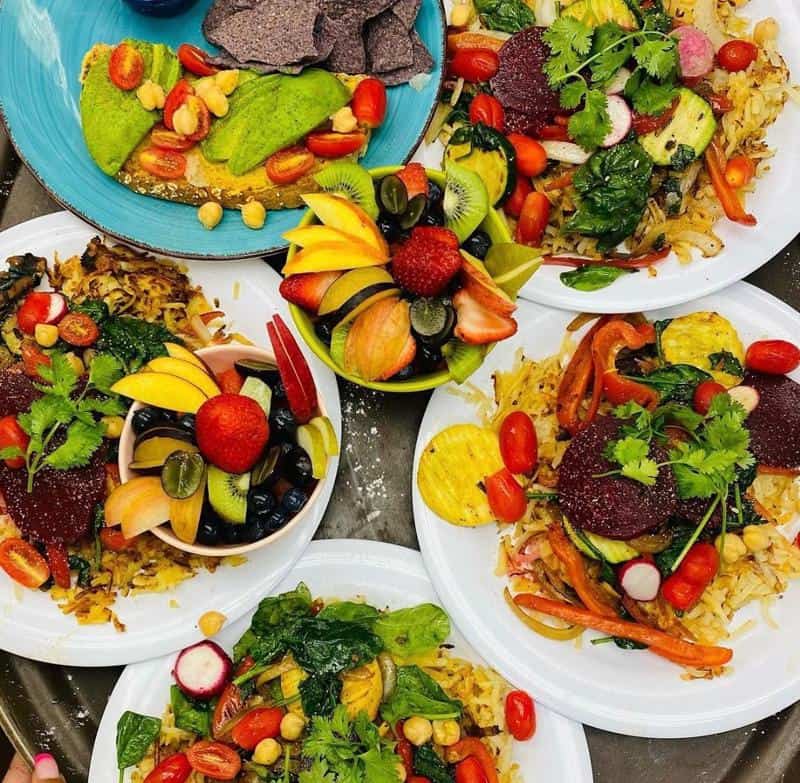 Address: 1800 Baltimore Ave, Ocean City, MD 21842
Known for: Beautiful oceanfront breakfast spot with healthy variety and light meals
Located in a waterfront casual hotel 'The Spinnaker', Malia's Café is a gorgeous little spot for breakfast downtown. It has the perfect beachfront location to enjoy yummy breakfast and brunch with lovely views and a welcoming ambiance.
There is a lot of variety on their menu with healthy options and light meals. You'll also love the colorful presentations with a lot of greens and fruits.
The menu includes Parfait with house-made granola, Greek yogurt, and seasonal and fresh fruits including berries, apples, and bananas. The Avoca Toast is another house specialty and comes in a lot of variety with hummus and cherry tomatoes.
The Shark on the Harbor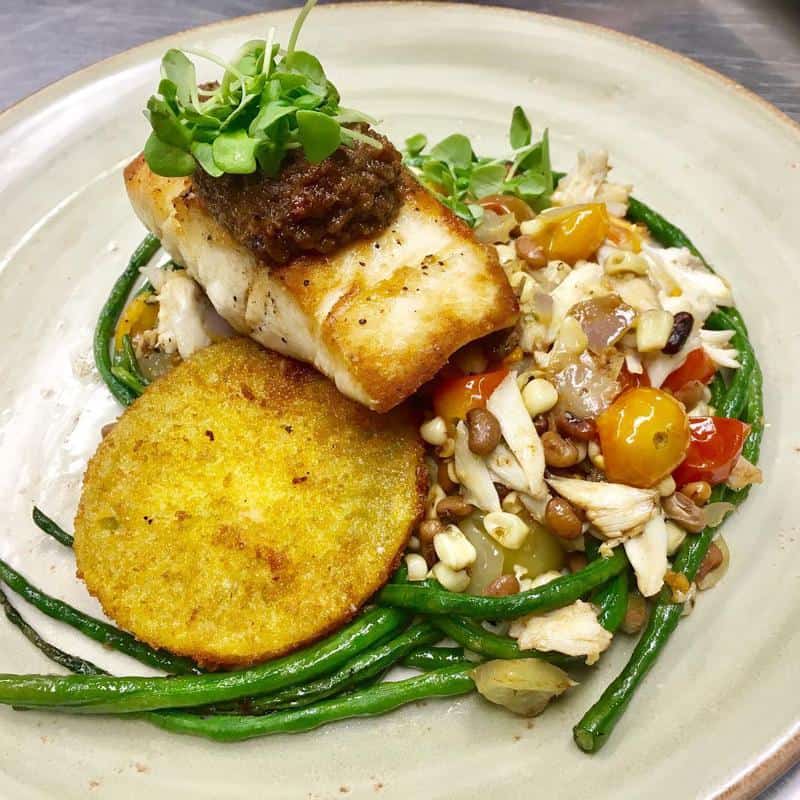 Address: 12924 Sunset Ave, Ocean City, MD 21842
Known for: Lovely views of the harbor with fresh seafood and seasonal vegetables
The Shark on the Harbor is one of the top seafood restaurants in the city with lovely views of the harbor. The menu is seasonal and rotating, offering fresh catch directly from the commercial fishing harbor.
Start the evening with their small sampler plates, especially the delicious Spicy Crab Salad with stuffed avocado including a cornflake-encrusted soft shell crab in a delectable creamed corn sauce.
The restaurant also serves steaks, signature burgers, and rolls with Shark's signature sauce. The fish entree with catch-of-the-day is prepared with a flavorful dressing with a side of seasonal vegetables.
Read More:
Conclusion
Make the best of your trip to Ocean City with the delicious seafood restaurants on our list. With refreshing views of the ocean and innovative cocktails and wine lists, you will have the time of your life whether you stop by for a quick lunch or have an elegant fine dining affair.