Finding the best restaurants in a new city or state can be an extreme sport, and you might end up at the wrong restaurant without anyone to guide you. You've come to the right place if you're new to Maryland and looking for the most delicious seafood.
We've gathered some of the best seafood restaurants in Maryland you should check out if you're visiting or relocating.
We'll start by understanding what dishes some of these establishments offer.
How Do Seafood Restaurants in Maryland Operate?
A seafood restaurant specializes in seafood dishes and seafood cuisine to its customers. You will recognize seafood restaurants by their marine-themed décor, with many having decorations like buoys, nautical images, and fishnets. Some seafood restaurants also provide retail quantities of seafood for consumers to go and prepare in their homes.
Examples of food sold in a Maryland seafood restaurant include:
All dishes with fish
All dishes with shellfish
All dishes with crabs and prawns
10 Best Seafood Restaurants in Maryland
Check out the best seafood restaurants in Maryland in no particular order.
Cantler's Riverside Inn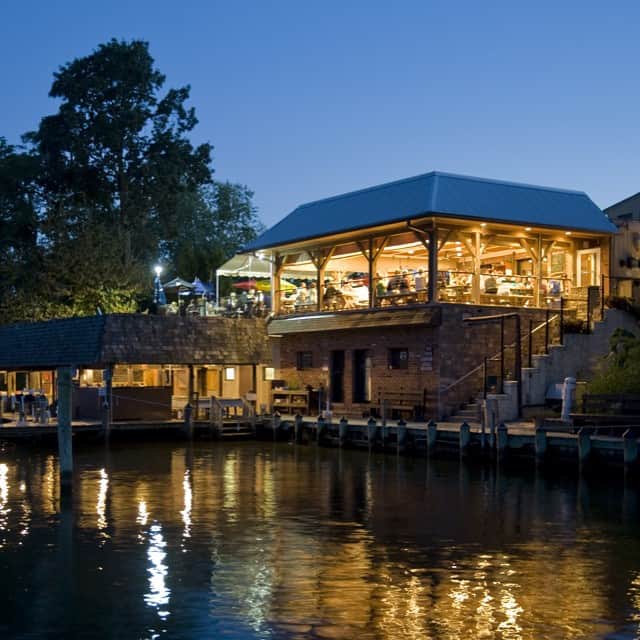 Jimmy Cantler founded the Countler's Riverside Inn approximately 40 years ago while working as a waterman on the Chesapeake Bay. The restaurant is an old-school style crab house where you can get down and dirty with the food.
We would suggest putting your crabs on brown paper, sitting in the sunshine, and then start gobbling it up. It has a simple interior with nautical items laminated under tabletops and steamed mussels, shrimps, and clams.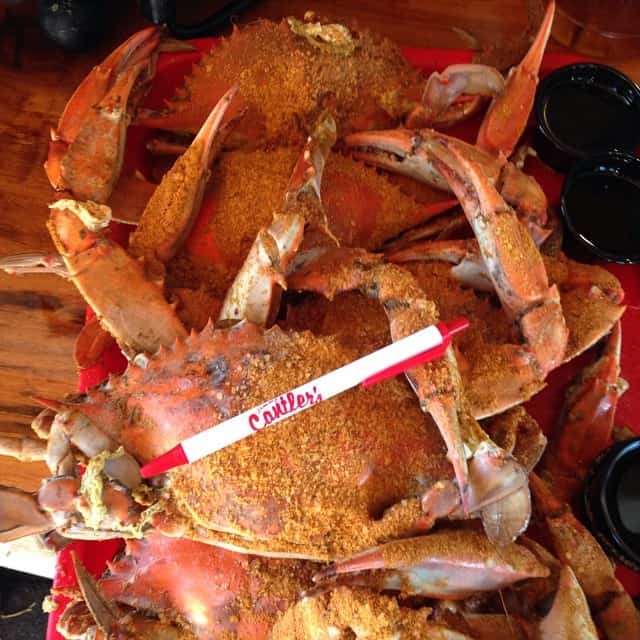 Their menu includes Maryland vegetable crab soup, crab cakes, oysters, seafood sandwiches, and they serve many finfish in disposable dinnerware. If you order steamed crabs, they'll help you on a tablecloth of brown paper. You can choose to enjoy the water view when you dine outdoors during the season.
By our expert recommendation, that is the best way you should eat crab and the only thing better than the atmosphere is the freshness of the crab. It is a family-owned restaurant that started the business after five generations of Canters had worked as watermen.
Pros
Excellent cuisine with good-tasting crabs
Indoor and outdoor seating available
Wide variety of options you can try
Well-cleaned and maintained location
Fresh and quality food
Cons
Prices are on the expensive side
Small food pieces
Related Read: Best Seafood Restaurants in Annapolis, MD
Captain Dan's Crabhouse, Eldersburg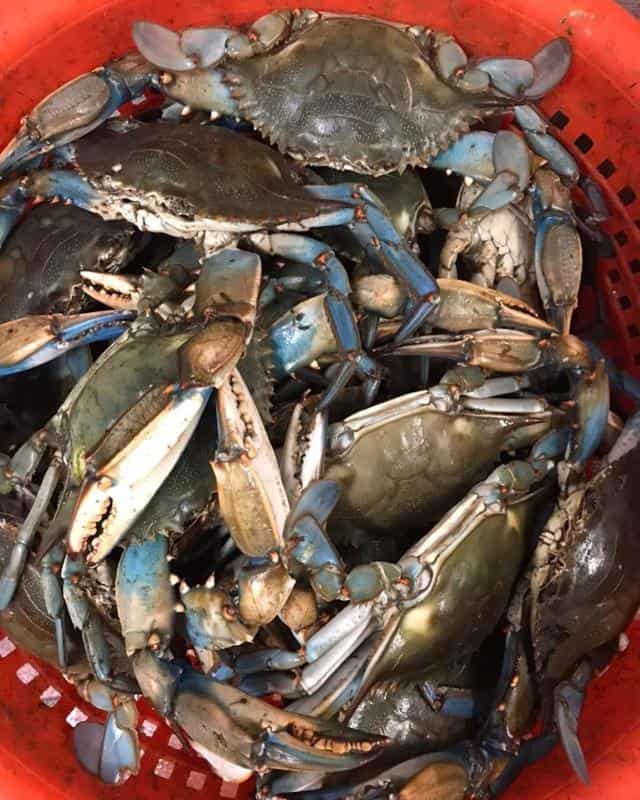 If you're hunting for the best crabs in Maryland, we recommend visiting Captain Dan's Crabhouse. They have been in business since 1971 and maintained a high level of consistency since when we've discovered them. Captain Dan's Crabhouse supplies customers across carol, Howard, and Baltimore counties.
Many locals have made it their go-to spot because of their commitment to providing perfectly cooked seafood and the family-friendly ambiance they provide. If you're looking for varieties, they have various exciting specials on crabs that you would want to try.
Pros
Fair price for excellently seasoned crabs
Weekly specials that sometimes give wonderful surprises
Excellent service and timely responses
Short wait times
Comfortable ambiance with space to sit outside
Cons
Décor could be better
Some visitors reported subpar French fries
Island View Waterfront Café, Essex
Address: 2542 Island View Road, Essex, MD 21221
Phone: (410) 687-9799
This restaurant has had its name changed a couple of times as its history dates back to 1928. It is a quiet, friendly restaurant with a spectacular view of the Chesapeake Bay and great food.
It is a family-run restaurant with many family recipes that will surprise you.
Pros
A great spot nearby where you can rent kayaks and paddles.
Enough meat in their crabcakes
Space to eat on the patio
Great gravel parking area with wheelchair accessibility
Excellent view of the water
Cons
Long wait times
Sub-par service
Bo Brooks Restaurant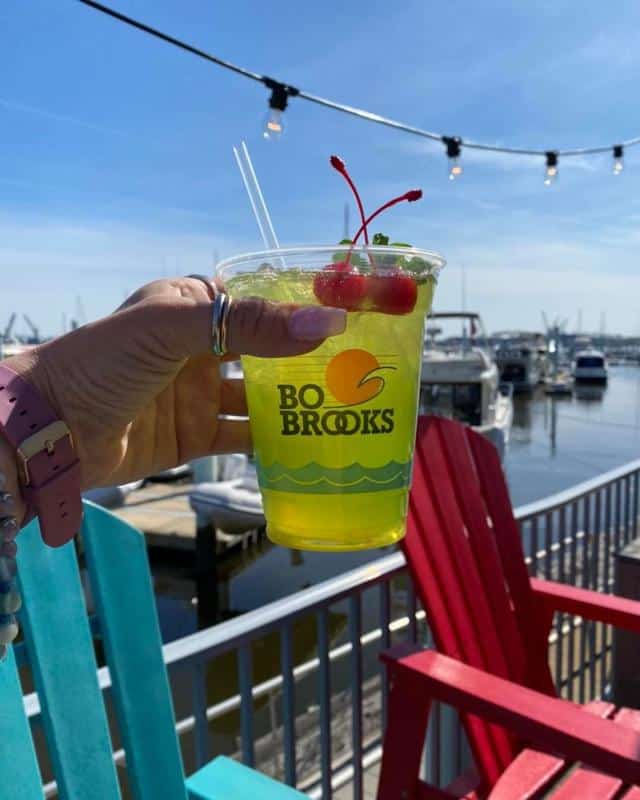 Bo Brooks Restaurant is one of the many seafood restaurants in the Harbour and downtown surrounding Baltimore' However, Bo Brooks stands out because it is shaped like a lighthouse, and many publications have rated it as having the "Best Crabs in Baltimore." This restaurant is situated on the water, and this can give you some exemplary views.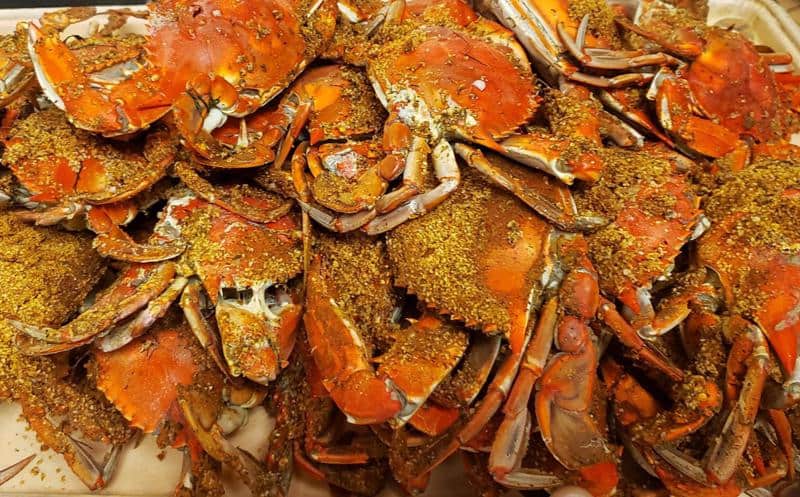 It has a simple dining setup that is great for a group setting or a date. Their crabs have a reputation for excellence, and if you want to wow a seafood enthusiast, it is one of the best places to take them.
Pros
Traditional Maryland-style crabs with Old Bay
Little spice in the crabs that ensure you don't get distracted from the flavor
Courteous service that will advise you if you're confused.
A fantastic view that many other seafood places can't top
A Tiki Bar is available outside the restaurant
Cons
No inside dining currently as they're operating at the Tiki bar exclusively.
Service could be better as they've been reports of delays and dirty utensils.
Read More: 20 Best Baltimore Seafood Restaurants
Yellowfin Steak and Fishhouse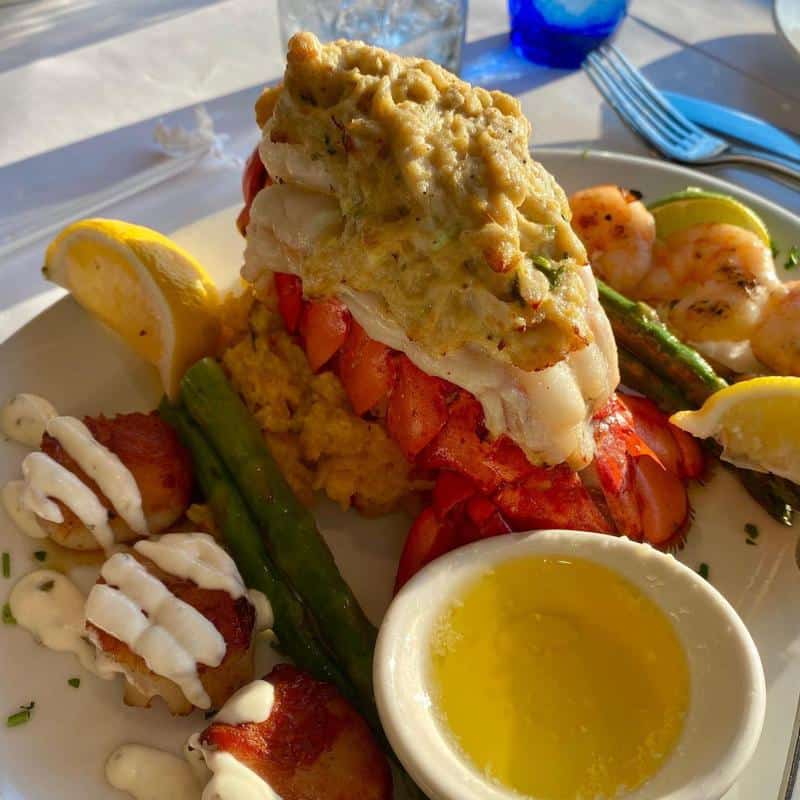 If you're looking for a fancier option for your dining experience, the Yellowfin Steak and Fishhouse is excellent. Locals fully own this surf and turf restaurant on the South River. If you're taking a ride on the South River and craving a bite, you can always branch by this restaurant to fill up.
If you come to the restaurant on a Sunday, there is usually brunch available, or you can check out their yellowfin tuna, salmon, seafood cioppino. It is an enchanting place you can take dates or guests and have an exhilarating dining experience.
Pros
Sunday Brunch is an excellent way to meet locals in the area
Many varieties of cuisines you can choose
Fantastic view of the water
Excellent reservation service that is always prompt
Reasonably priced food
Cons
Long wait time for food
Food quality has dipped over the years
Captain James Crabhouse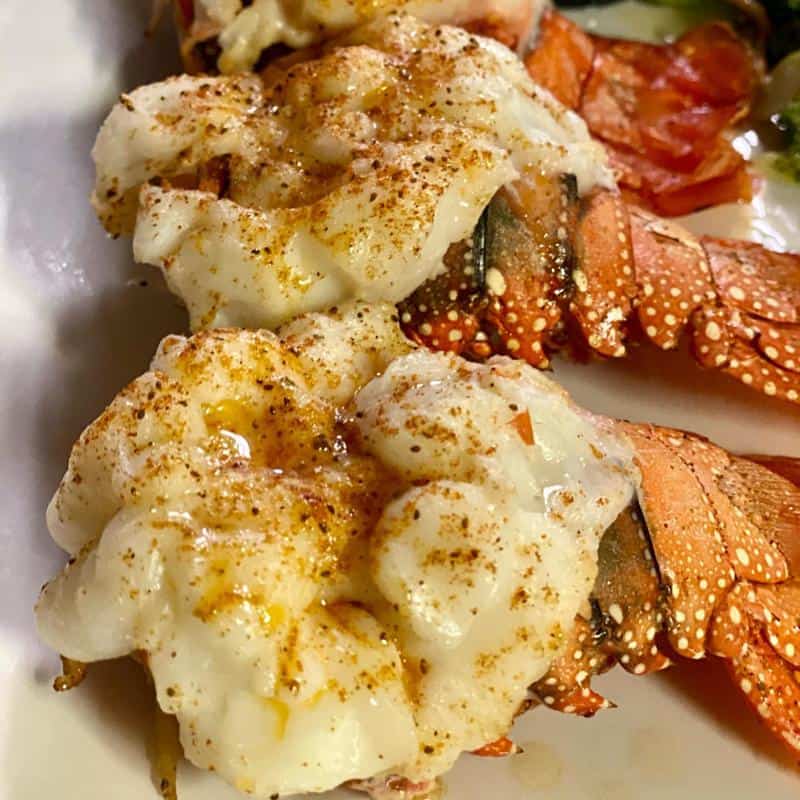 From the exterior of the captain James restaurant, you can already probably tell that it is a seafood restaurant. It is shaped like a ship, giving it a distinct appearance from the other restaurants in the area. It is an iconic restaurant that many residents in Baltimore know to provide excellent food and a casual, relaxing spot.
Captain Jack restaurant is excellent for getting your breakfast, brunch, or dinner. However, you should note that they do not offer lunch meals. They created their Seafood Palace menu to cater to those three dining options uniquely. You have multiple options, including grits, blue crab frittatas, and seafood alfredo. They also have a small raw bar menu if you're feeling like it.
Pros
Easy to locate a spot with excellent parking options
Many options on the menu if you feel like exploring
Comfortable and casual environment
Top-notch service
Tasty and quality crab offerings
Cons
Small restaurant, so it may be necessary to make reservations before visiting.
Prices are a bit on the high side.
Old Salty's Restaurant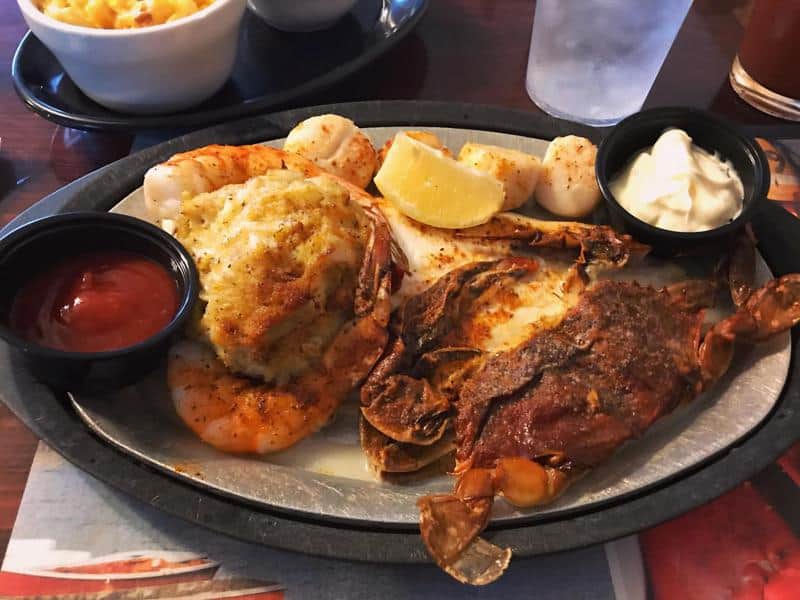 Address: 2560 Hoopers Island Rd Fishing Creek, Maryland 21634
Phone: (410) 397-3752
Website: https://oldsaltys.com
Old Salty's is located in an old historic schoolhouse in Fishing Creek, Maryland. If you're looking for some of the best locally caught Maryland specialties like scallops and crab, you will find a treat there that will satisfy you. Old Salty's sources a lot of the seafood they use for their meals in Chesapeake and other local waters, so you get the freshest meals.
We would recommend their large crab cakes from pure lump meat entirely; there are no fillers! It has been a popular spot for travelers and locals alike in Maryland for a long time. They also have a gift store where you can check out gifts and apparel to remember your visit to Maryland.
Pros
Friendly staff with excellent service
Quality tasting food
Varieties of food on the menu
Fantastic view over the bay during sunset
Reasonably sized portions for the prices
Cons
Long waiting times
Prices are a bit on the high side
Mike's Crabhouse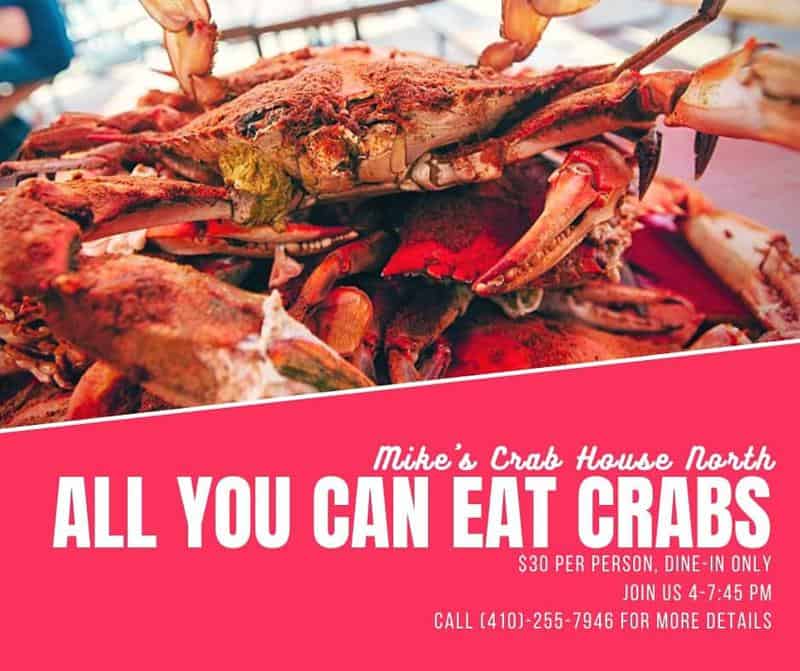 Mike's crab House was established in 1958 and aims to recreate the experience of waterfront dining on the banks of the South River. Their first location is in Riva, Maryland, a couple of minutes from Annapolis, and they opened the Pasadena location in 2012.
We visited the Pasadena location for this review, and on getting there, the first thing we noticed was the excellent location. You can choose to pull up your boat, dock it and step out to enjoy fresh seafood in Maryland sunshine. It has a large outdoor dining area that feels like a tropical tiki bar with a design that makes having a good time exhilarating while you enjoy great food.
Pros
You can catch live music on some Friday nights and weekends
Provides a pleasant, relaxing environment to end a stressful day
Great appetizers, veggies, steaks, and crabs
Nice view overlooking the water
Generous portions of food
Cons
It might not be an ideal spot for kids, especially in the evening/night
Music may be too loud sometimes
Kentmorr Restaurant and Crab House
The Kentmorr restaurant goes back to 1954 when Bill Morris founded it. Today, Dave and Tammy Harper operate it and have been doing so since 1993. The restaurant has one of the incredible views of the Eastern Shore we've come to expect of Maryland restaurants.
Kentmorr has excellent crabs and seafood with a relaxing environment ideal for group outings. They have a large property and a beach, so you can relax and enjoy their seafood platter with your family while the kids play around.
Pros
Lovely beach for having a fun day out
Nice tasting crabs and seafood
Speedy service with attentive servers
Interesting menu
The excellent hidden marina area
Cons
Might meet rude people at the beach entrance
Have to pay a beach fee
Schaefer's Canal House, Chesapeake City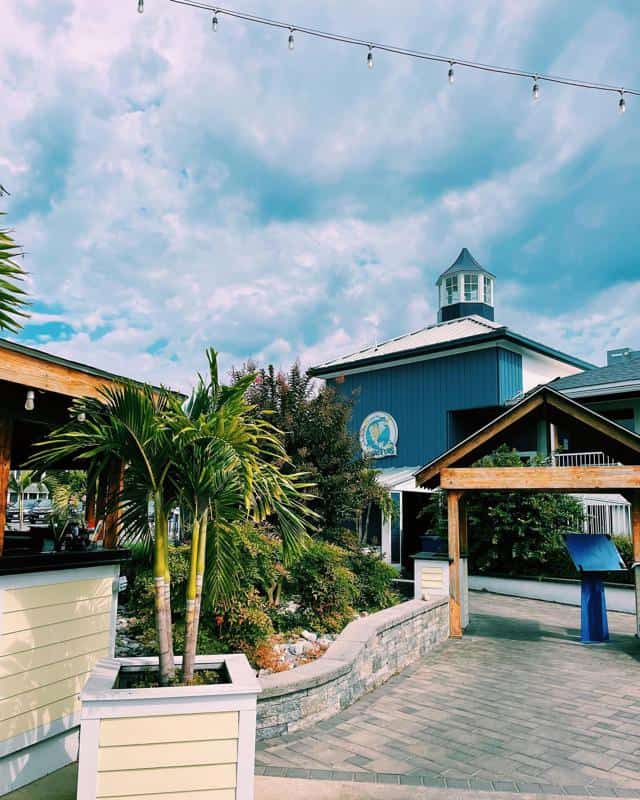 Schaefer's Canal House is a stunning restaurant with a deck and dining room that gives the feeling like you're aboard a ship. It has nice-looking woodwork, and their white and blue color contrast make for a good design.
We recommend trying out their jumbo shrimp, snapper, scallops, oysters, and try out your favorite cuisines. They also have beers and appetizers that you can get while taking in the warm Maryland sun.
Pros
Excellent environment for chilling and watching football games
Great place to relax on the deck by the water
Short wait time
Friendly staff and servers
One of the best crab cakes we've tried
Cons
No allowance for handicapped parking
The maintenance and upkeep of the restaurant could be better.
Seafood Restaurants In Maryland FAQs
Check out some of the most common questions about seafood restaurants in Maryland.
What is the best seafood in Maryland?
The best seafood dish in Maryland is that of the rockfish or striped bass. The locals love it for its delicious taste and can't get enough of it. If you visit a Maryland restaurant that knows how to serve rockfish, you're in for a treat!
What are seafood restaurants in Maryland by the water?
Maryland has many counties that border the tidal waters of the Chesapeake Bay estuary and all its tributaries. So, it's only standard that some seafood restaurants have chosen these areas to situate their restaurants. The view in a lot of these restaurants is lovely, and some of them are:
Zahniser's Dry Dock Restaurant, Solomons
The Crab Claw Restaurant, St. Michaels
R. Ducks, Ocean City
Lee's Landing Dock Bar, Port Deposit
Rusty Scupper, Baltimore
Hemingway's, Stevensville
What is the most popular seafood dish in Maryland?
Even though you can enjoy seafood all year round, we recommend it on a beautiful summer day with a cold drink. Maryland has a strong association with seafood, and you might be wondering what the most popular seafood dish is if you're planning to visit soon. Check out some of the most popular seafood dishes in Maryland:
Crab Cakes: Varieties of crab cake have big lumps of fresh meat and small filler that is grilled, broiled, fried, or baked.
Soft Shell Crabs: These are only available in season, so you will find that they're in high demand anytime they are in season. The season of the softshell crabs is from May to September, as this is the period when crabs molt their hard shell. If you're in Maryland anytime in May-September, get a bite of this delicacy.
Rockfish: In other parts of the US, Rockfish is called striped bass. Rockfish is the official state fish of Maryland, and it has been that way since 1965. It is the most important recreational and commercial fish species in Maryland. You will find different dishes with this fish in almost every seafood restaurant you step into in Maryland.
Maryland Crab Soup: This is a warm, comforting soup available in Maryland seafood restaurants. Traditional Maryland soups consist of a tangy tomato base with green beans, peas, corn, carrot, and tender crab meat. Different restaurants have a unique recipe for preparing their Maryland crab soup.
What seafood is in season in Maryland?
Seafood typically has seasons based on natural breeding, human regulations, and migratory patterns. So, it is only normal that some seafood has seasons, and it might be challenging to find them out of season. Checkout seafood and their seasons below:
Stone Crabs: Mid October – End of April
Softshell crabs: Early March – Late September
King Crabs: October – January
Dungeness Crabs: December – August
Blue Crabs: April – December
Tuna: In season from June – November
Crawfish: Late February – May
Also Read:
Conclusion
You will be in good hands visiting any of the above restaurants on your trip to Maryland; we included addresses to make it easier to find all the spots. We tried to include as many restaurants from different areas of Maryland as possible. Happy dining.