Maryland is not only known as the birthplace of the national anthem but also the US's center for the best blue crab from the Chesapeake Bay. Whether you are looking for restaurants in Maryland on water or a unique place to eat in MD, the crab restaurants in Maryland got you covered.
Five-Star restaurants in Maryland include Charleston, known for its world-class fine dining in the Harbor East. Restaurants at the National Harbor in Maryland are also in plenty, with various offerings from seafood to American classics and delectable sandwiches that Maryland is famously known for.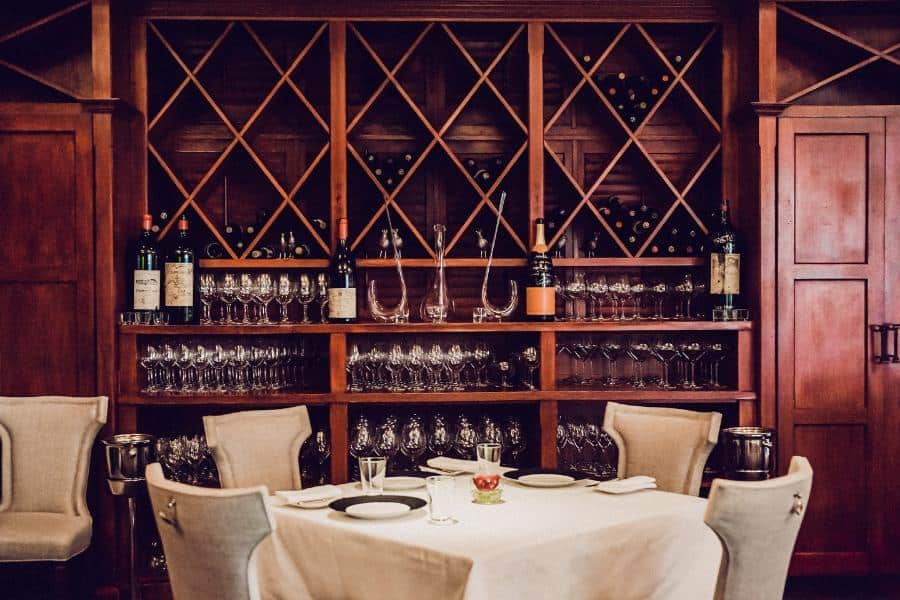 Most of the best restaurants in Maryland are located in Baltimore, its largest city, and Annapolis, the capital. However, we will look at the best-of-the-best across the various regions in the state to find hidden gems and locals' favorite spots.
Remember to look at the linked websites and contacts to check for updates on multiple offerings, events, and specials.
Top 20 Must-Visit Restaurants in Maryland
Charleston, Baltimore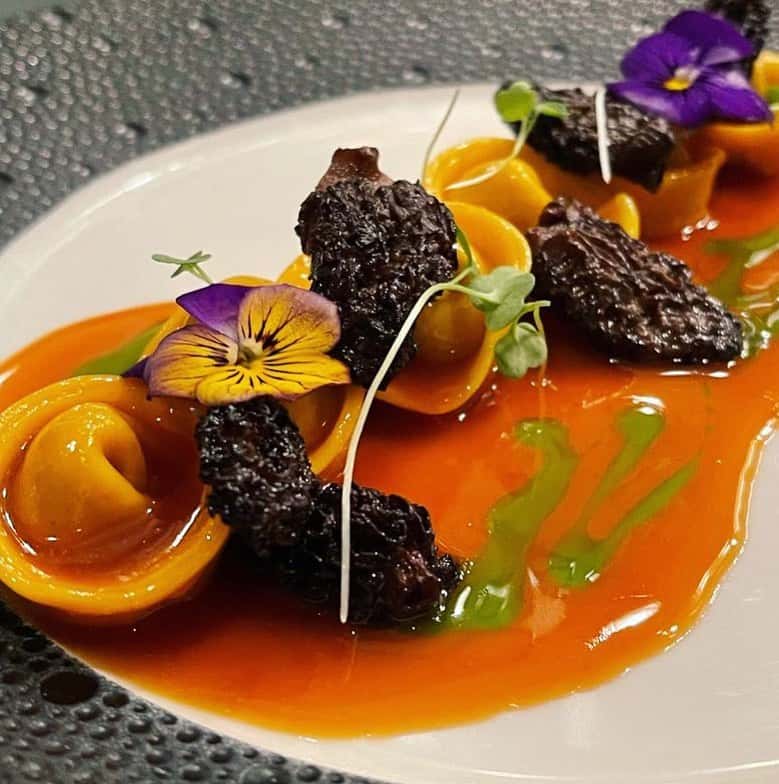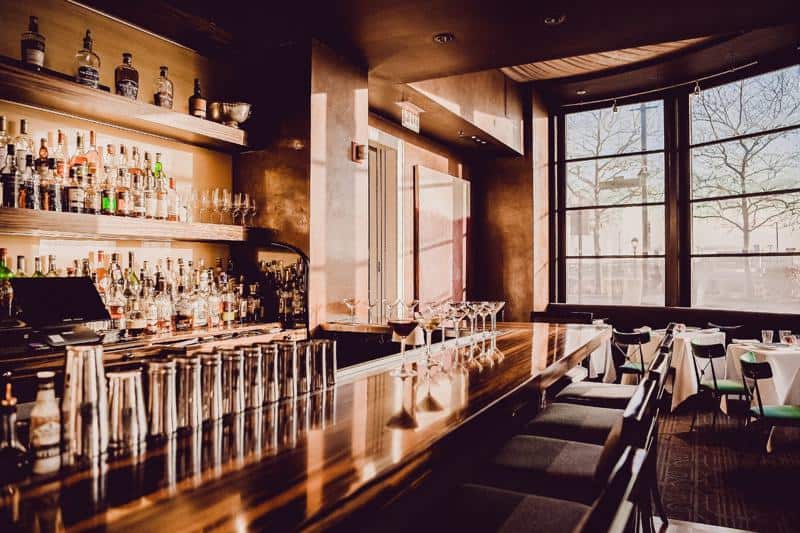 Address: 1000 Lancaster Street Baltimore, Maryland 21202
Phone: 410 332 7373
Known for: upscale fine dining with greats seafood options
Chef Cindy Wolf is the Executive Chef at Charleston in Maryland, where she focuses on a constantly changing menu made with the best flavors and presented elegantly. The James Beard Foundation award seven-time finalist teamed up with Tony Foreman to establish the award-winning restaurant in Baltimore in 1997.
The contemporary dishes at Charleston are based on French cuisines and South Carolina-inspired traditional meals. Over 700 wine varieties in the restaurant's wine library complement the dishes.
As you would expect from a fine dining destination, Charleston is filled with a comfy and luxurious ambiance like no other in Maryland. The dress code is business attire or formal wear, but remember that this is not compulsory, and there are no restrictions on oddly dressed visitors. Self and valet parking is complimentary at the corner of Lancaster Street.
The five-star establishment offers a pre-fixe tasting menu with three to six meal courses. Keep in mind that the menu is ever-changing and features mostly seafood options. Some popular dishes are cornmeal-fried oysters and grilled Creekstone farms prime beef tenderloin, rich lobster soup with curry, and Maryland lump crab cake.
Related: Best Baltimore Seafood Restaurants
Chaps Pit Beef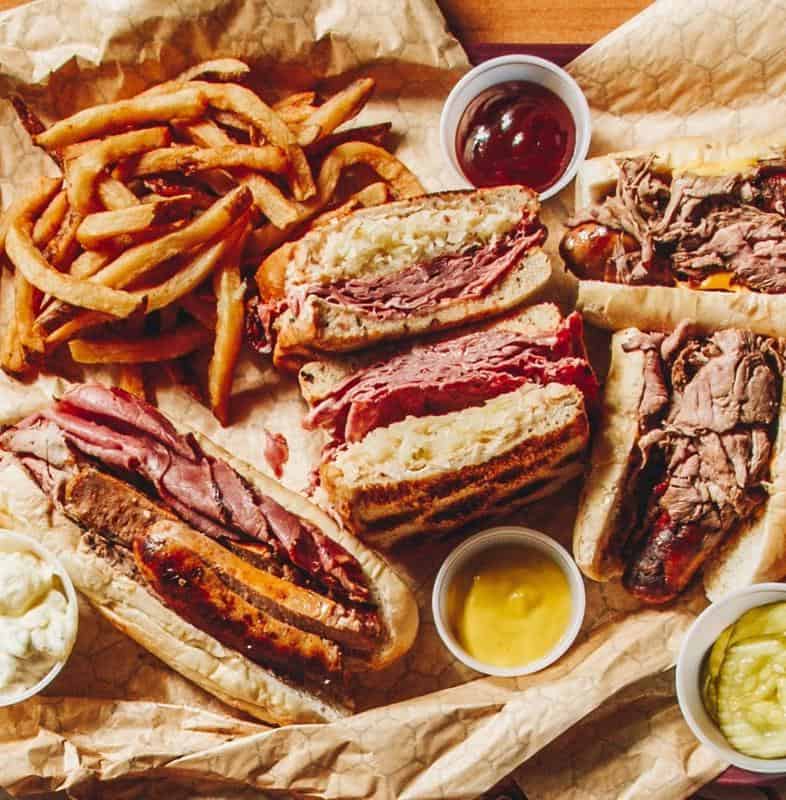 Address: 5801 Pulaski Highway, Baltimore, MD 21205
Phone: 410 483 2379
Known for: authentic pit beef
This is the original Chaps Pit Beef restaurant in Maryland. There are other locations in Maryland: 1013 Beards Hill Road in Aberdeen, 4969 Westview Drive in Frederick, and 6714 G Richie Highway in Glen Burinie.
Pit Beef is a highly Maryland special that is less popular outside Baltimore and other regions in the state. Chaps Pit Beef is known for using the bottom round roast flat cut of beef from the animal's hind quarters. This makes for a more flavorful mixed and well-seasoned beef with herbs and spices.
With over two decades of experience in the authentic pit beef industry, Chaps Pit Beef is loved for its tantalizing offerings. Mainly, Pit Beef Sandwich (the original item that made Chaps Pit Beef famous, the Richwich, the raven (beef, turkey, American cheese, and corned beef), and the bulldog (pit beef, sausage, and American cheese between 'hot dog' buns).
Vagabond Sandwich Company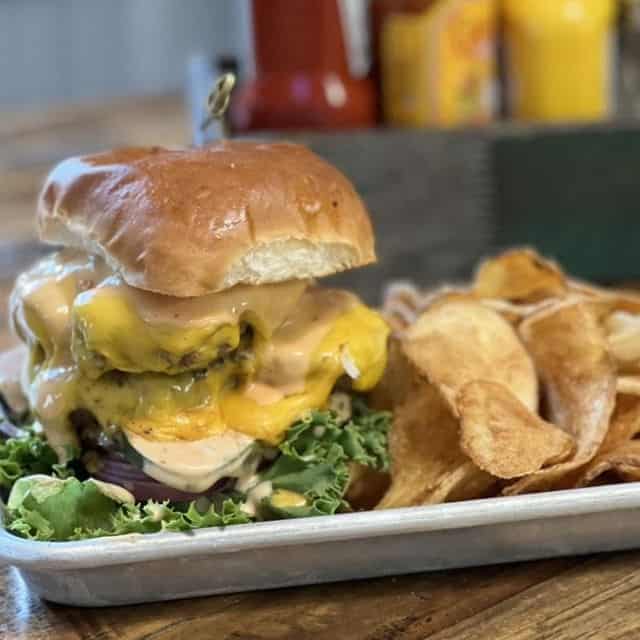 Address: 111 Thomas Street, Bel Air, Maryland 21014
Phone: 410 838 1263
Known for: a clean venue with delicious burgers, sandwiches, and salads
Another five-star restaurant/sandwich eatery and burger joint are the Vagabond Sandwich Company in Bel Air. The small and locally-owned food place serves fast, delectable, and cold local brews to wash down that tasty meal.
Memorabilia decorated the cute walls, and the service was as fast as it gets in the area. One of the most praised aspects of Vagabond is how clean its venue is: from the kitchen to the tables, to the counter, and the washrooms.
Their adherence to high quality and standards adds to their good selections of desserts, salads, burgers, and sandwiches. Sandwiches are flavorful and overstuffed to give you your money's worth. Try their fried chicken sandwich, blackened chicken ranch, Dr. Pepper BBQ beef sandwich, and Baja chicken wrap.
Swahili Village Bar & Restaurant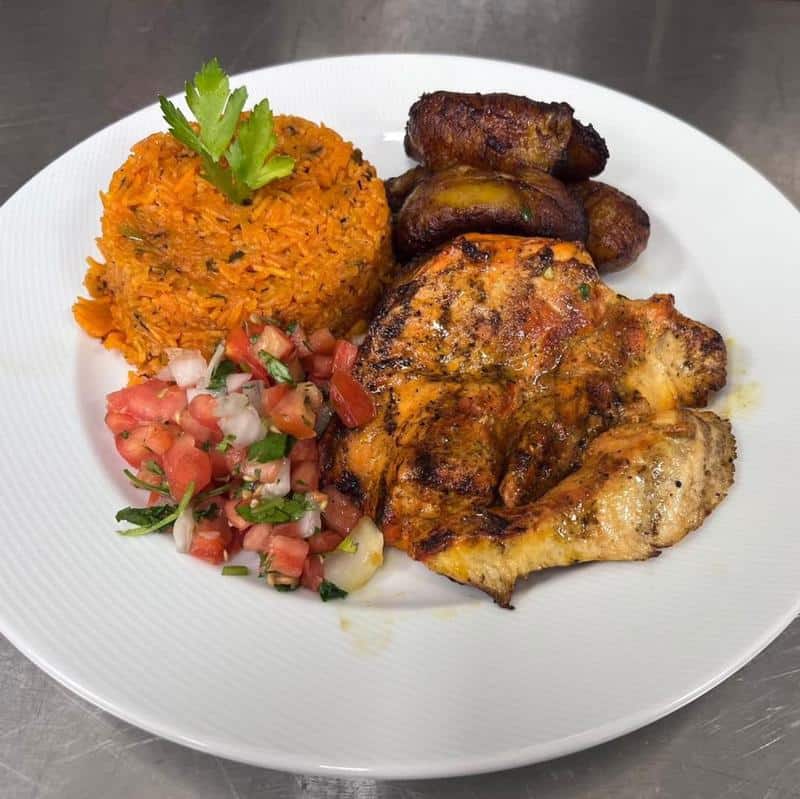 Address: 10800 Rhode Island Avenue, Beltsville, Maryland 20705
Phone: 240 965 7651
Known for: authentic Swahili-cooked dishes inspired by Kenyan cuisines
An African restaurant in the middle of Maryland is quite a site to see. This unique restaurant with one-of-a-kind cuisine opened in 2009.
Kevin Onyona is the founder and has been able to turn the restaurant into a string of restaurants across the US.
One is in Maryland, another in the Northwest in the District of Columbia, New Jersey, Virginia, and in Manhattan, New York. Swahili Village Bar & Grill in Maryland is the first official location opened in 2016 and has grown to become the state's epitome of fine African dining.
Popular dishes at the restaurant range from the Samaki fillet to the Kuku Choma char-grilled chicken, and the Swahili basket. Other dishes include Swahili foods from Kenya and other Swahili-speaking regions of East Africa. Not sure what to pick? Try the Nyama Choma, Samosas, or Samaki Wa Nazi.
The Wine Kitchen on the Creek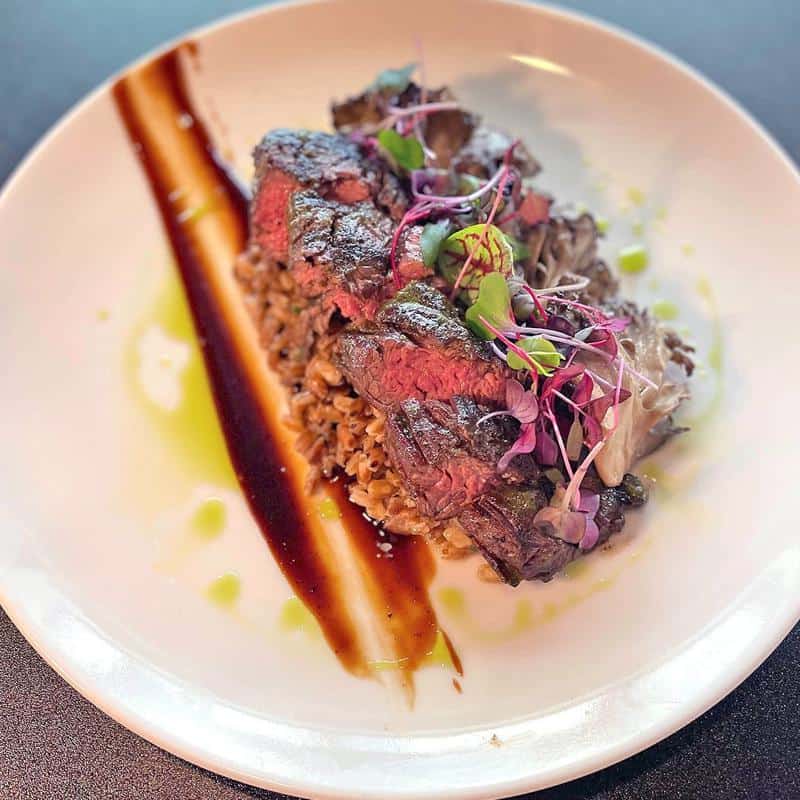 Address: 50 Carroll Creek Linear Park, Frederick, Maryland 21801
Phone: 301 663 6968
Known for: highly recommended wine flights
Located in Frederick, The Wine Kitchen on the Creek is a five-star restaurant in Maryland that serves steak, seafood, and vegetarian dishes. The modern chophouse sources its beef from Roseda Angus Beef Ranch not far from Baltimore, and ingredients come from local fresh produce sold by local farmers.
Over 40 varieties of wine and a sizeable whiskey-tasting flight list grace the menu to compliment the meals and uplift the fine dining experience.
Matt Tilman is the Executive chef who brings you the $15 lunch dishes that feature wild mushroom strude, dry-aged burgers, and shrimp & grits with Floriani corn grits. Dinner for the table menu comes with 16-ounce short ribs, salmon, and Tomahawk bone-in ribeye. There is also the 'Surf for the Turf' menu with lobster tail and sauteed shrimp.
Ristorante Ottaviani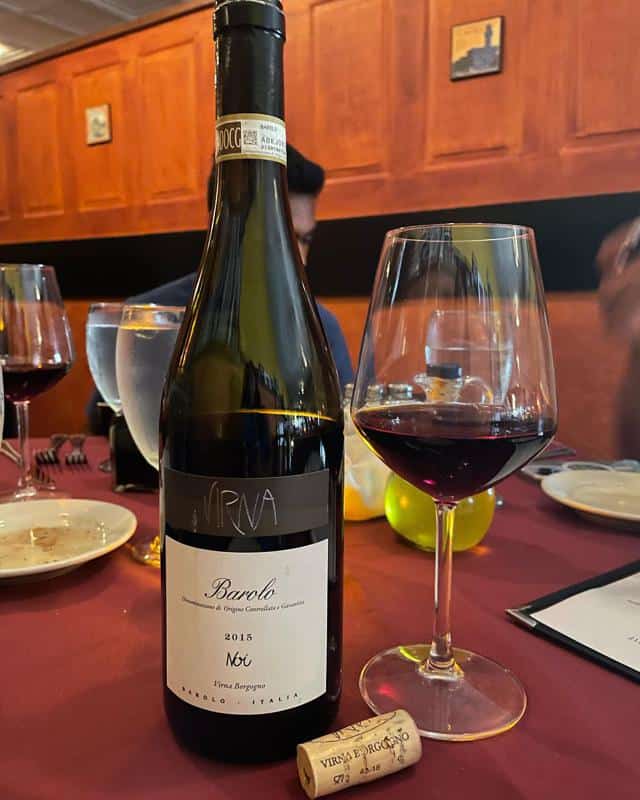 Address: 25 North Center Street, Cumberland, MD 21502
Phone: 301 722 0052
Known for: traditional Italian cuisines
Ristorante Ottaviani is an Italian eatery known for its traditional and authentic food offerings. Old family recipes make up the menu with popular options like Abruzzo chicken, Bolognese, Del Nonno, Frutti Di Mare, Alfredo, Civitella, and Antipasto.
VIN 909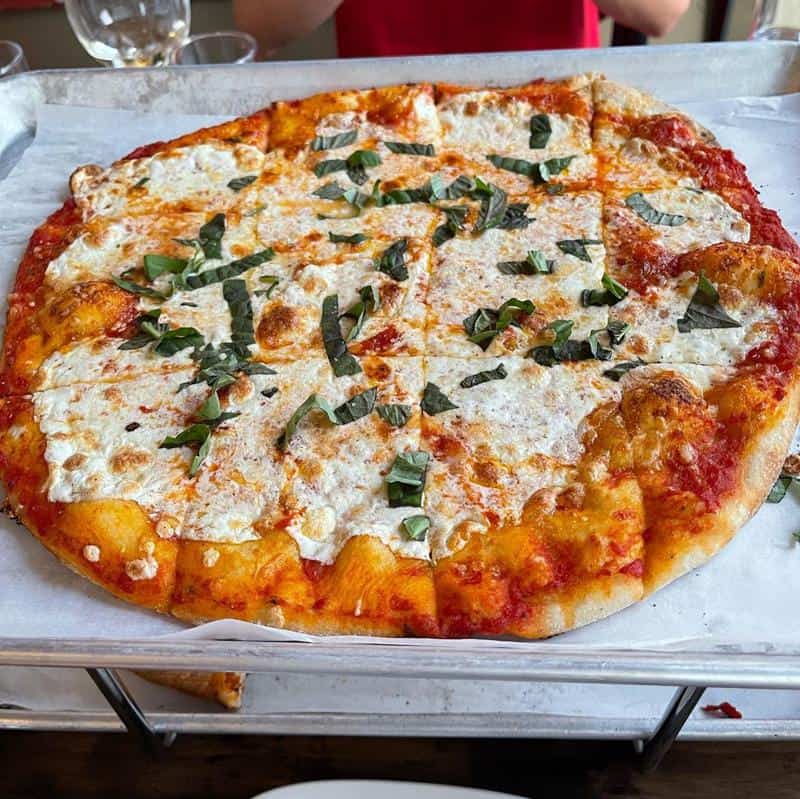 Address: 909 Bay Ridge Avenue, Annapolis, MD 21403
Phone: 410 990 1846
Known for: cute ambiance with summer favorite outdoor patio
The small venue of VIN 909 has an attractive ambiance and outdoor patio with fans that make for a great chill meal during the summer. Indoor seating is limited, so be sure to get in early as they do not take reservations. Also, the parking lot is available for free but is small and has limited spaces.
Despite its size, VIN 909 is a locals' favorite spot that serves classic American dishes and over 60 types of expertly selected wines. There is also a sizeable collection of small batches and micro beers.
Chef Justin Moore is the Executive chef at Vin 909, where he brings you popular meals like skirt steak, Margherita pizza, tuna tartare, and mushroom pizza.
Magdalena, A Maryland Bistro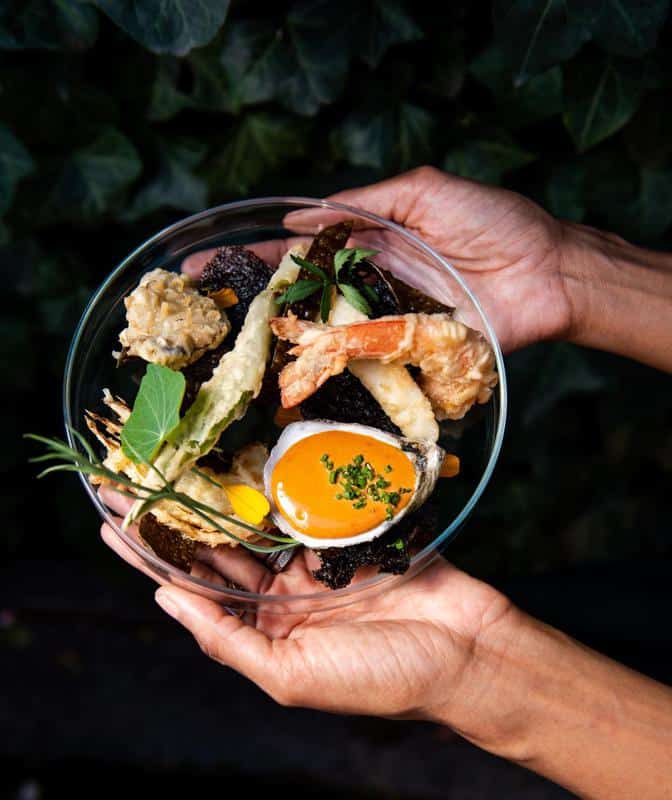 Address: 205 E Biddle Street, Baltimore, Maryland 21202
Phone: 410 514 0303
Known for: France-inspired bistro fare dishes
Located in the Ivy Hotel, Magdalena is a restaurant established in 2015 to bring the best of English comfort food with a twist of Baltimore classics. Chesapeake Bay harvests make up fresh, high-quality meals and locally sourced ingredients from local farmers.
Magdalena's many popular dishes are grilled octopus, duck breast, foie gras, and smoked salmon. Feast upon the traditional European dishes in the upscale restaurant decorated in shades of white and cream. Lots of greenery and fresh air also surround an outdoor seating area. The dining scene is decorated to give an organic ambiance fit for intimate and romantic affairs.
The Vineyard Wine Bar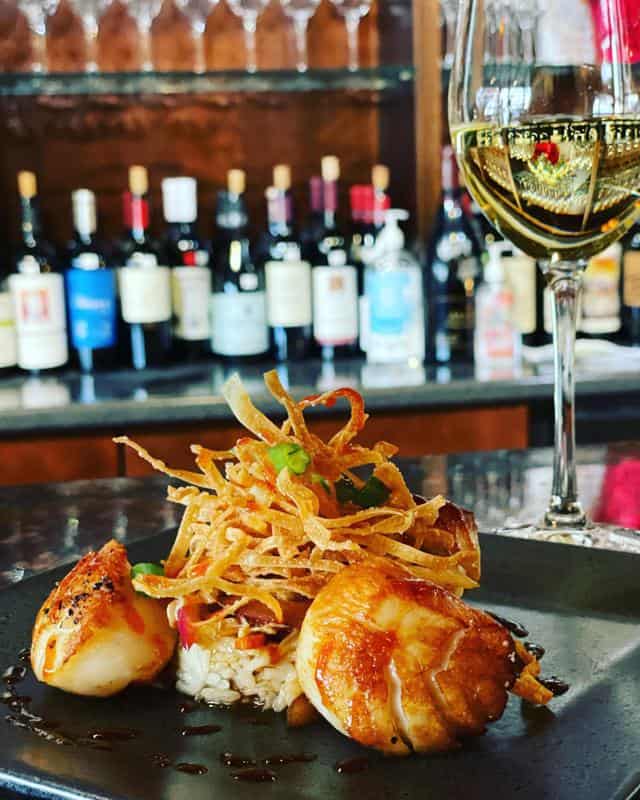 Address: 142 N Washington Street, Havre de Grace, Maryland 21078
Phone: 443 502 2551
Known for: extensive wine list with over 300 wines
Vineyard Wine Bar was voted on the Harford County's Best Restaurants list for several years. It is must-visit heaven for wine lovers who prefer to indulge in a huge variety of classic wine selections. The restaurant features over 300 fine wines expertly curated to provide the best tastes for the best prices.
The Vineyard is considered one of the world's most outstanding restaurant wine lists. Its wine list is well paired with a tempting array of tapas-style meals and salads. Specialty desserts and artisanal cheeses make for a great night of fine dining in the warmly lit atmosphere.
Kim's Key Lime Pies at Lotus Kitchen
Address: 14618 Solomons Island Road South, Solomons, Maryland, 20688
Website
Phone: 410 326 8469
Known for: simple small foods from sandwiches to Key lime Pies
Owners Manda and Kelly started the Lotus kitchen, dedicated to the classic American dessert pie to bring you Kim Mowrer's Key Lime Pie recipes. The recipe for the pie was inherited from Kim in 2010, and the duo has made a name for their restaurant by selling the $20 per pie and $3.25 per slice delectable.
There is outdoor seating space in the Lotus Kitchen but arrive early since the seating is limited and given out on a first-come, first-served basis. Open from Wednesday to Sunday between 9 am and 4 pm, Lotus Kitchen also serves soups, seafood plates, chips, meat wraps, and vegetarian options.
Dutch's Daughter Restaurant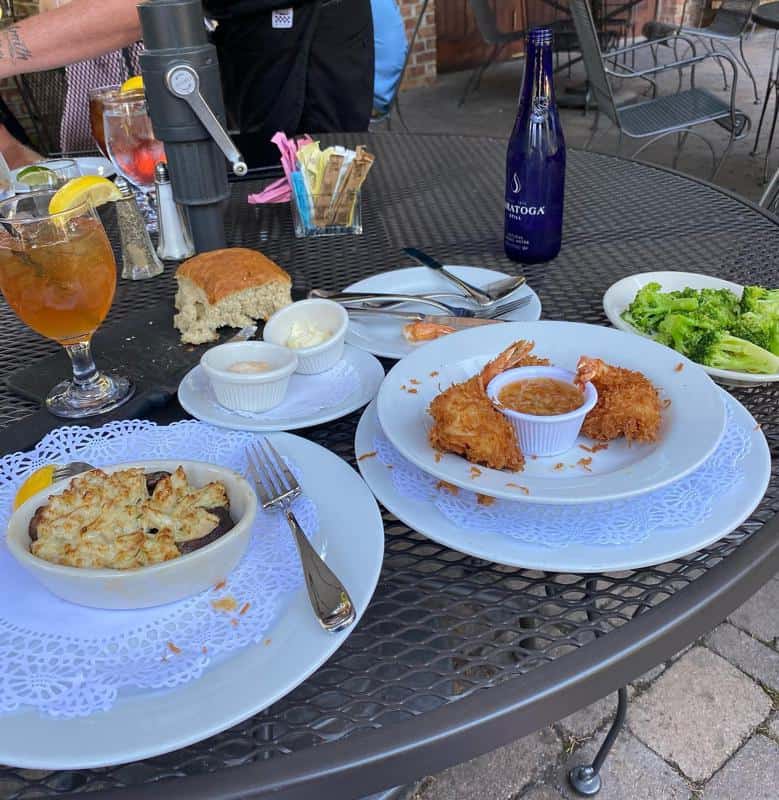 Address: 581 Himes Avenue, Frederick, Maryland, 21703
Phone: 301 668 9500
Known for: several dining rooms for various events
Contrary to its name, Dutch's Daughter does not serve Dutch dishes. The restaurant is named after Fred "Dutch" Onderdonk's daughter, Eileen Gideon, also the establishment's owner. Founded in 1984, the venue was renovated in 2000 to set up the current design and atmosphere.
Dutch's Daughter covers three floors, with the main dining area on the first level. The area has five dining rooms with different settings for various functions, events, celebrations, and clientele.
All are decorated with brick walls, warm light fixtures, wooden tables and chairs, white table clothes, and wooden ceilings with overhanging bright white lights. There is also a dungeon room with a full bar where all the martinis and signature drinks are served. It is plastered with medieval décor and a patio dining area with fireplaces.
Dinner meals range from soups, poultry-based meals like the Cajun chicken and French cut pork chop, and a special kid's menu with fried shrimp, pizza, macaroni n cheese, and fried chicken bites.
The Hobbit Restaurant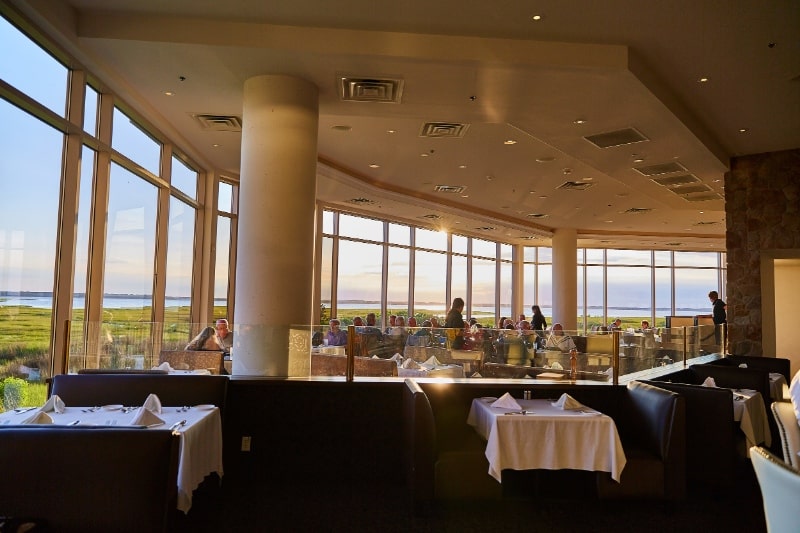 Address: 121 81st Street, Ocean City, Maryland 21842
Phone: 410 524 8100
Known for: picturesque views of the sea and dining on inventive American dishes
The Hobbit Restaurant is a true escape from the busy life of the city. It is located on the coast of Ocean City, which gives it a great ocean view and welcomes in a cool breeze that makes for a relaxing and breathtaking atmosphere.
Popular dishes range from the slow-cooked short rib to the lollipop lamp chops, rum raisin pork chop, and the pan-roasted duck breast.
Mon Ami Gabi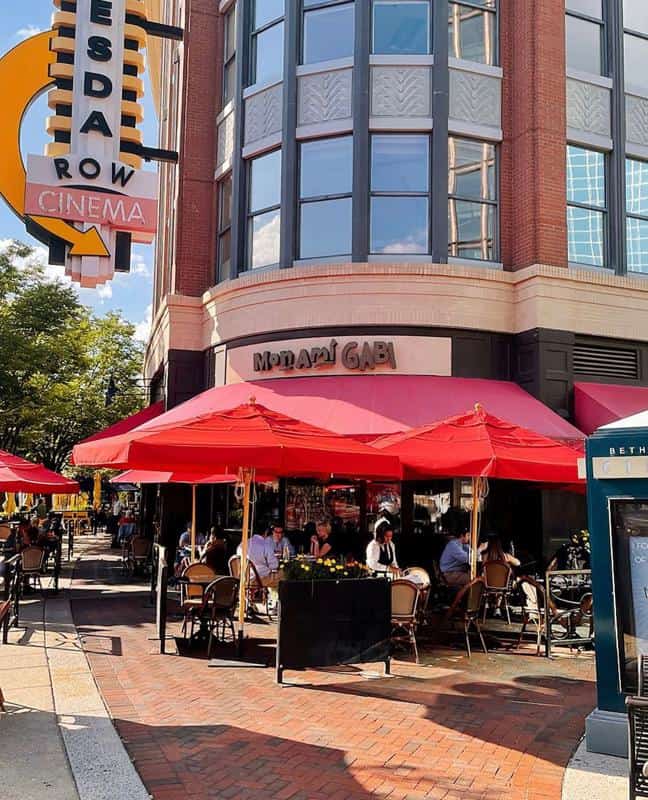 Address: 7239 Woodmont Avenue, Bethesda, Maryland 20814
Phone: 301 654 1234
Known for: cute French interior and European flair
Despite its small size, Mon Amo Gabi in Maryland accepts reservations of up to six people. Please keep in mind that the outdoor patio has limited seating; hence no reservations can be made; seating is on a first-come, first-served basis.
The lunch pix fixe menu is a three-course meal available from Monday to Friday for $28.95 per person. Entrées include the seared salmon, warm chicken & brie sandwich, and cut steak fries. Mon Ami Gabi also offers a family meal made of chicken or steak all week that serves a group of four.
Jalapenos in Annapolis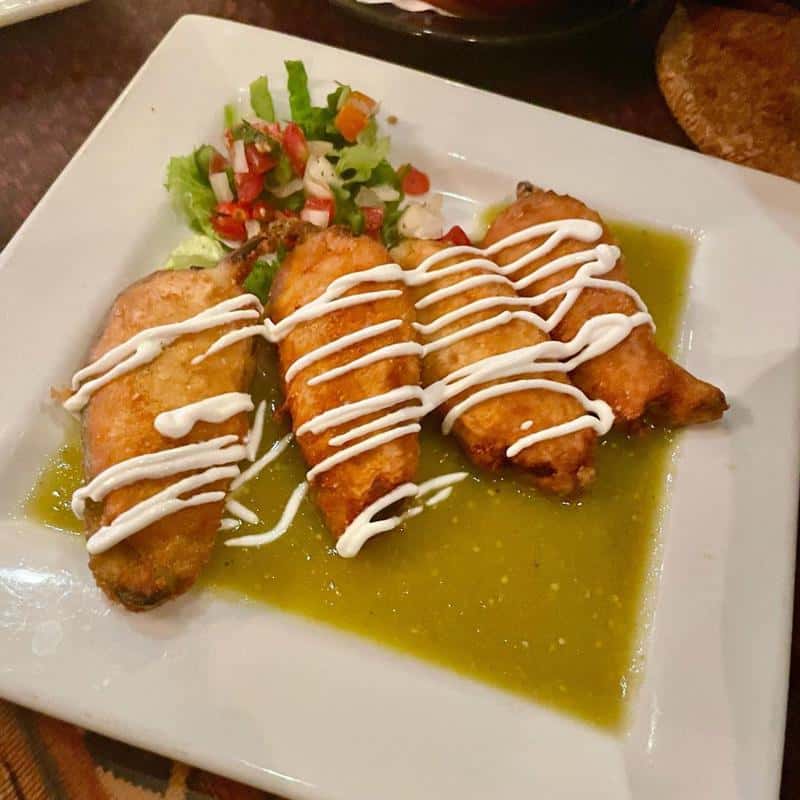 Address: 85 Forest Drive, Annapolis, Maryland 21401
Phone: 410 266 7580
Known for: traditional Spanish and Mexican dishes
Mexican food at its best in Annapolis is found in Jalapenos. Spanish and Mexican cuisines make up the menu in this restaurant, where you can get happy hour offers all week in the bar area from 3 pm on weekends and 4 pm on weekdays.
The wooden decorated interiors are filled with antique chandeliers and warm lights that create a social scene in the ample seating space. Popular cuisines range from the Ropa Vieja to fish tacos and chicken meatballs.
Lib's Grill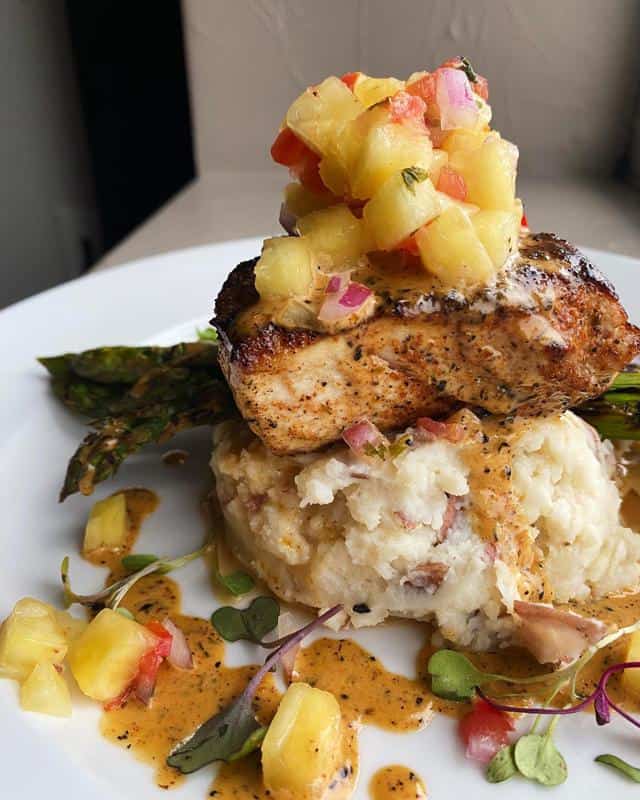 Address: 5009 Honeygo Center Drive, Perry Hall, Maryland 21128
Phone: 410 513 7133
Known for: great steak and seafood delicacies, must-try happy hour
Apart from their great selection of steaks and seafood, visit Lib's Grill for their enticing happy hour food and drink specials. The offer runs from Monday to Friday between 3 pm and 7 pm. There is also a late-night happy hour throughout the week from 9 pm (Sunday to Thursday) and 10 pm (Friday and Saturday).
Food specials feature items like the $2 Pei oysters, $1 buck-a-shuck LGO oysters, $3 fish tacos, $4 Edamame, and $7 Asian fried Brussel sprouts. Drink specials range from $1 off draught beers to $4 on import beers, $3 domestic bottles, $5 house wines, and $5 well drinks.
Also Read:
Final Thoughts
Maryland is a vast state with an estimated population of over 6 million, covering over 12,000 square miles. The above list of the best 15 restaurants in Maryland does not even scratch the tip of the iceberg. Here are some honorable mentions when it comes to the best of Maryland's culinary scene:
Monocacy Crossing
The Iron Bridge Wine Company
Savage River Lodge
Old Salty's Restaurant
Miss Shirley's Café, Roland Park
Mountain State Brewing
Brick Wood Fired Bistro
Passage to India
All Set Restaurant & Bar
Friendly Farm
Cosima
The Smoking Swine
Grilled Cheese & Co
Ava's Pizzeria and
The Food Market
Restaurants in Maryland: FAQs
What is a famous food in Maryland?
Blue crabs are the order of the day when dining in Maryland. The state is known for its blue crab foods that are well seasoned with Old Bay herbs and spices.
Other famous foods in Maryland include Mid-Atlantic seafood, but the pit beef from restaurants like Chaps Pit Beef is the one unique meal from the state.
Does Baltimore have good food?
Baltimore is the largest city in Maryland, filled with world-class diners and restaurants that offer a lot, from fine dining to hidden gems and special menus.
It is home to authentic European, Spanish, Italian, and American delicacies. Check out Charleston, Chaps Pit Beef, and Magdaleno for the best of Baltimore's good foods.