Baltimore is famous for its crab cakes and crab selections. In fact, Baltimore farms approximately half of the United State's entire blue crab crop.
The town comprises many tourist attractions, from art culture to unmatched museums and world-renowned sports teams.
The spectacular waterfront views in Baltimore are some of the richest containing extensive histories and worthwhile vacation destinations.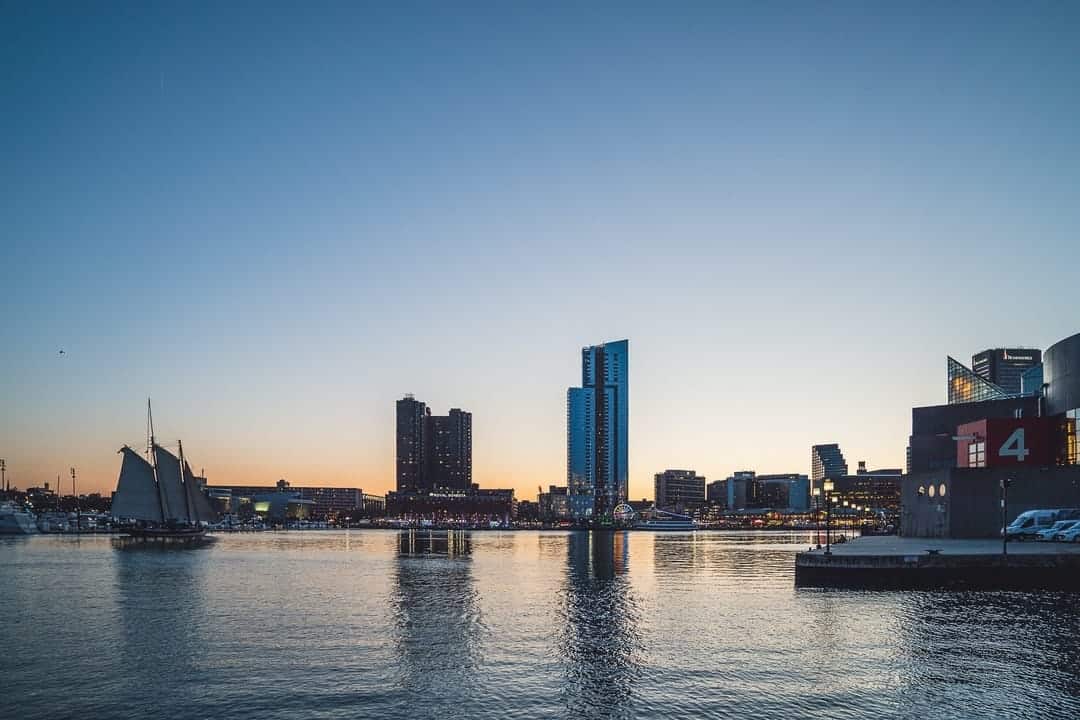 Seafood Restaurants in the region are close to the bay to get the freshest ingredients across the region. The city's vibrant heart at Inner Harbor is home to their biggest seafood selections like The Local Oyster seafood restaurant that serves famous colossal crab sandwiches – which are hard to get elsewhere.
Let us dive into the best and most popular seafood restaurants in Baltimore, Maryland. Please get to know their unique offerings as well as what attracts most people to these locations.
You can get to know the best restaurant for you and a few of its menu items.
1. Locust Point Steamers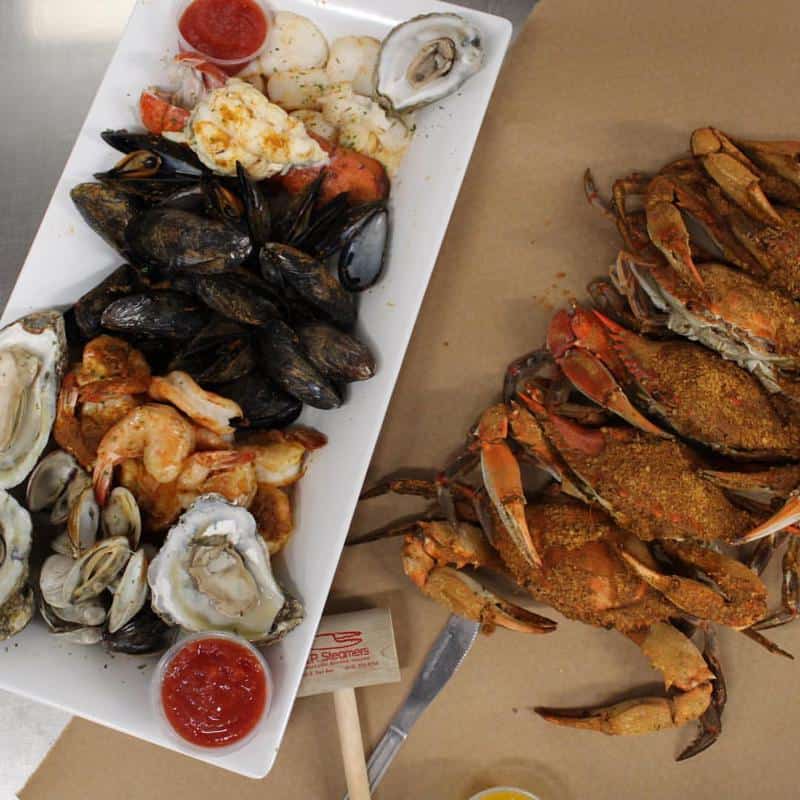 Lobster Point Steamers is famously known for its steamed selections of crab. The restaurant has been featured in many newspapers and magazines, such as the Baltimore Magazine and the New York Times. Moreover, it is the winner of one of the best crab houses, soft stuffed crab, crabcake, shrimp oysters, and clam mussels – awards gotten from prominent platforms like Yelp and Zagat and TripAdvisor.
According to The Baltimore Sun magazine, "The best crab houses offer old favorites, with a few twists. That is why LP Steamers has become a South Baltimore Treasure, there, you can get a table full of seafood and a slice of Baltimore."
The family-owned business features an extensive menu that boasts items like the fried shrimp served with cocktail sauce or the fried sampler that comes with crab cake, oysters, scallops, shrimp, clam strips, and fish.
2. Nick's Fish House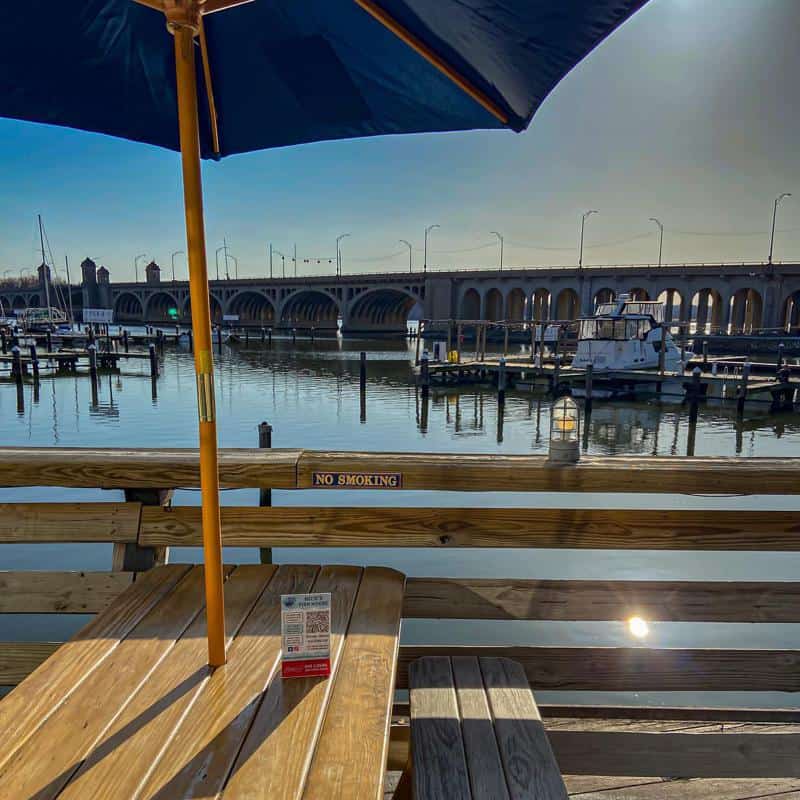 Located in the Port Covington area in Baltimore, Nick's Fish House is home to the best regional specialties with an awesome waterfront view. The waterfront deck is the perfect place for you to get a craft beer or one of the cocktails and bask in the evening sun with a great seafood meal.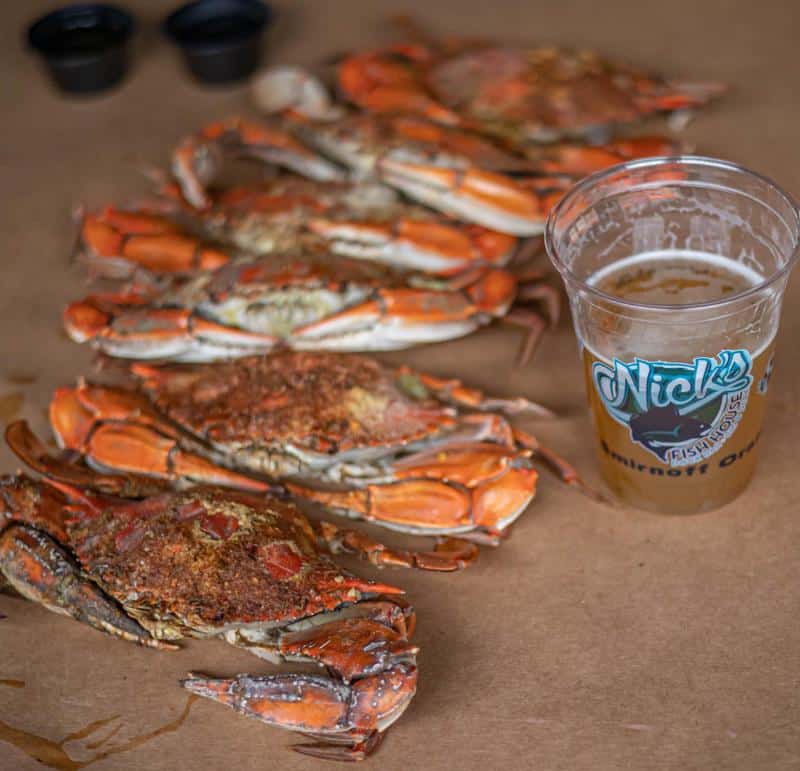 It is open all year round for both lunches and dinners. You won't miss the famous steamed crabs that the Eastern Shore is known for. Other offerings include the steamed mussels that come with a chouse of white wine sauce, diablo, or chipotle-lime with garlic bread.
3. Dylan's Oyster Cellar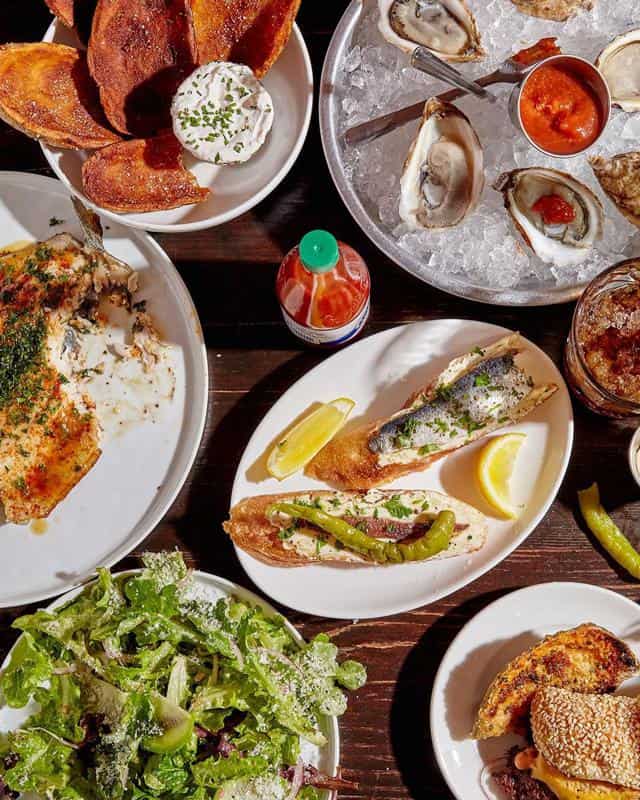 Dylan's Oyster Cellar is an exclusive reserve-only seafood restaurant that serves fresh raw oysters and other seafood options. The menu is filled with items like fried oysters with the iceberg, tomato, chips, and shore sauce and the whole sea bass with salsa verde, espelette, and herbs. Keep in mind that the menu is subject to change without notice; ensure to call in advance to ask any query during your reservation.
Dylan Salmon owns the restaurant at the east end of The Avenue of Hampden. The comfy location is filled with warm lighting and mosaic tiles that are complemented by the musical medley of clinking glasses and the 1920 atmosphere. It is a charming and intimate location bound to please seafood enthusiasts.
4. Jimmy's Famous Seafood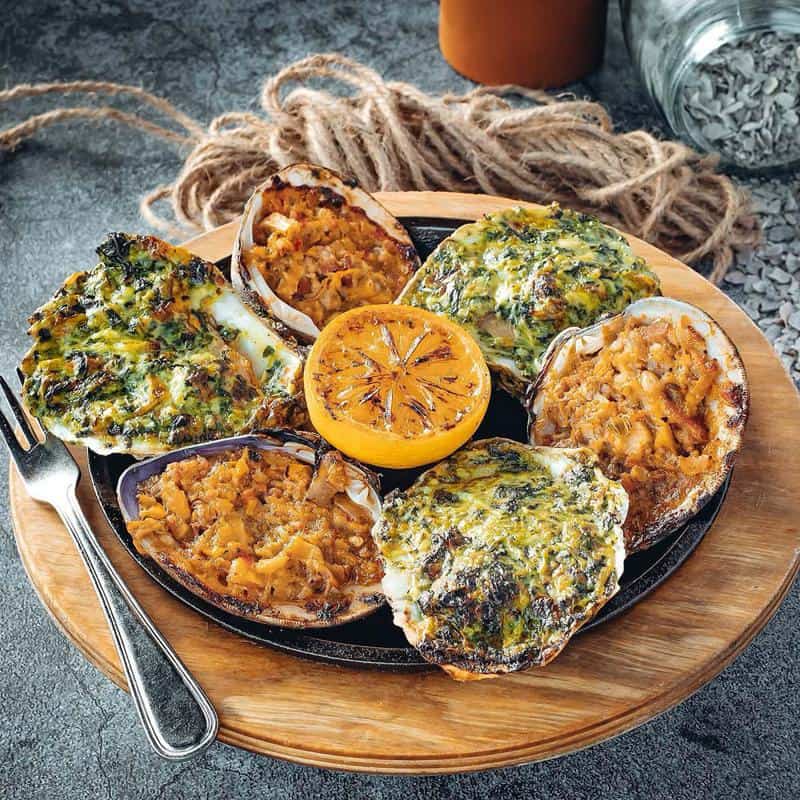 As the name suggests, Jimmy's seafood is famous. It has been featured in multiple magazines and television shows, including the Travel Channel, the Food Network, Ginormous Food, and Beat Bobby Flay. Apart from that, Jimmy's Famous Seafood has the most extensive seafood menu you have ever seen, from raw bar selections to tacos, sandwiches, sushi, surf & turf, and steamed crabs.
You can't miss the best of Maryland Crab cakes from the Colossal Lump Maryland Crab cake that goes for $32-$240 depending on size, and the crab cake sandwich for just $25. Both normal and gluten free gift options come with an assortment of crab cakes for your loved ones.
5. Thames Street Oyster House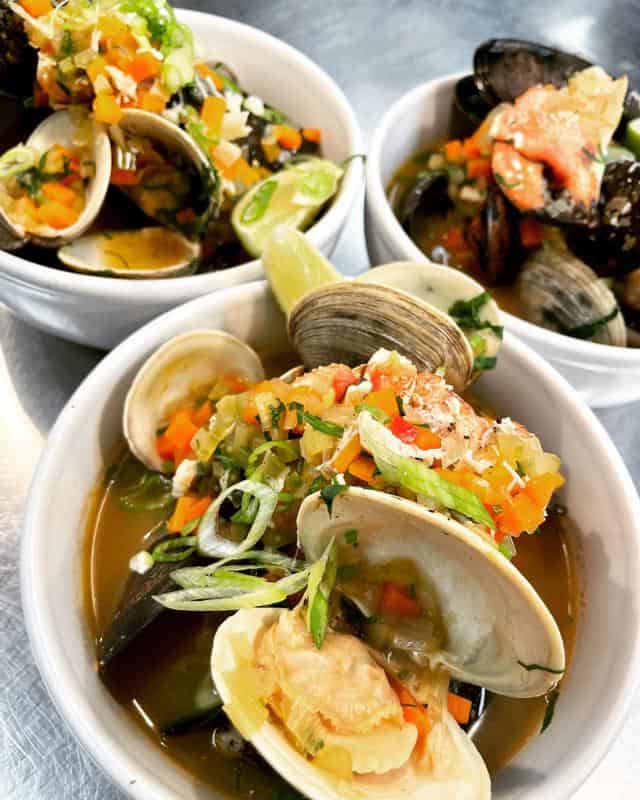 As an award winner of the 2019 Certificate of Excellence from TripAdvisor, you cannot expect anything apart from perfection from Thames Street Oyster House. It is one of the most frequented restaurants in Baltimore by locals and visitors mainly due to its location at the historic Fells Point on the waterfront.
You won't miss the a la carte raw bar, which usually comes with different types of oysters from selections of that day from the East, Coast, and worldwide harvests. The executive chef at the Thames is Eric Houseknecht, and he brings you eclectic dishes like the main course Gulf of Maine Hake, which comes with slow stewed San Marzano tomatoes, fava beans, braised eggs, tourney potatoes, and linguica.
6. Bertha's Restaurant and Bar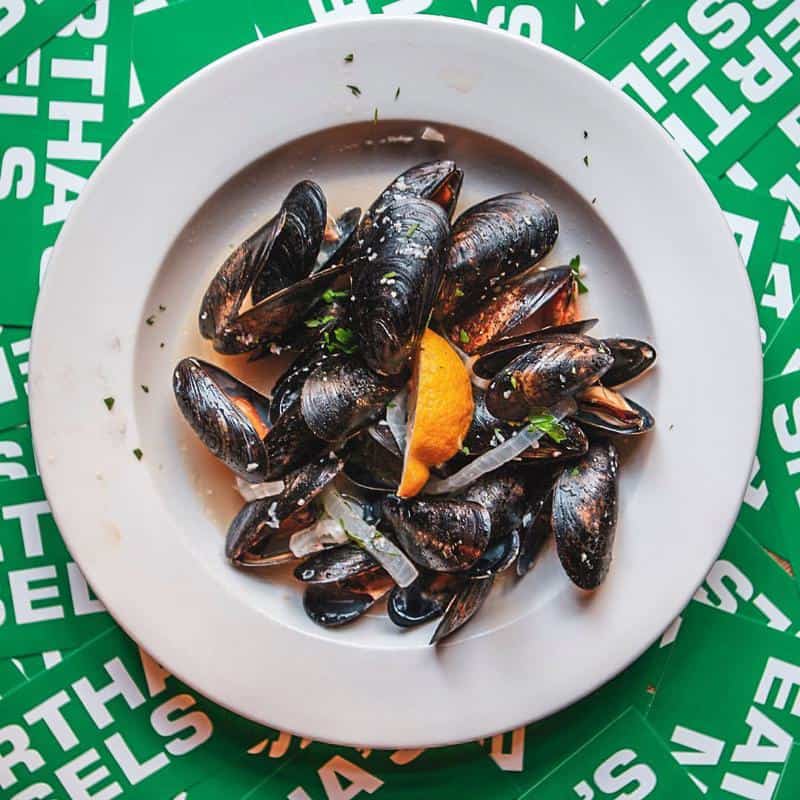 Bertha's Restaurant and Bar is a dive-in environment that brings you a small community-oriented dining experience. The seafood restaurant doubles down as a dive bar and a sandwich place for you to get your game on during game nights and small musical performances.
The most popular dishes at Bertha's include the crab cake sandwich that goes for just $17 and the Maryland crab soup. You can also opt for the garlic butter mussels stuffed shrimp or the cream of crab soup.
Bertha's Famous Mussels all sell for $16 and include Anchovy &garlic butter, garlic butter, marinara, spring ale, Thai coconut chili, white wine, spinach, tarragon, and garlic butter combo.
7. Loch Bar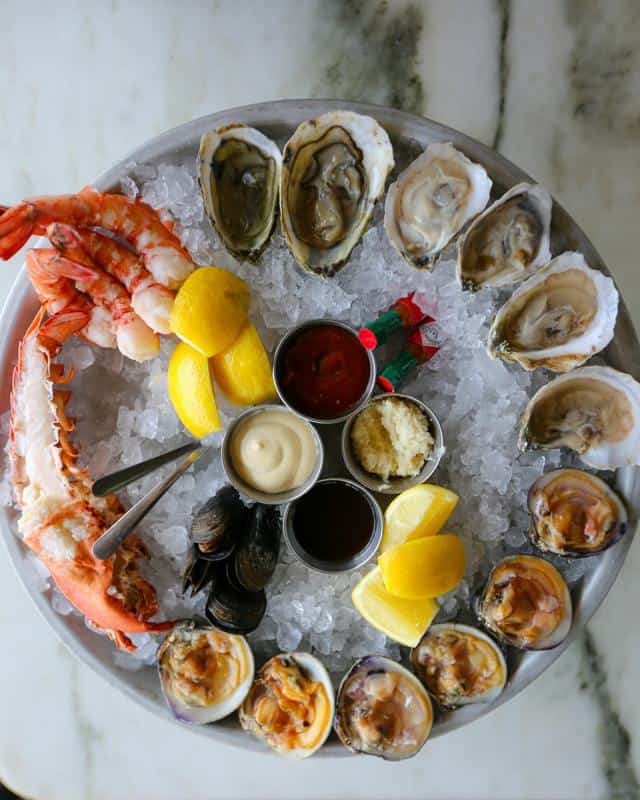 Loch Bar is located in the Four Seasons hotel, which overlooks the Inner Harbor. This classic seafood restaurant serves some of the most oversized raw bars you will ever see and brings you a comprehensive whiskey menu to quench your meal with.
The shellfish towers come with chef's selections of east and west-coast oysters, clams, mussels, shrimp cocktails, crudos, Maine lobster, and Alaskan king crab. Feast on the crab grilled cheese that comes with gouda, bacon, tomato, and jumbo lump crab imperial.
8. The Choptank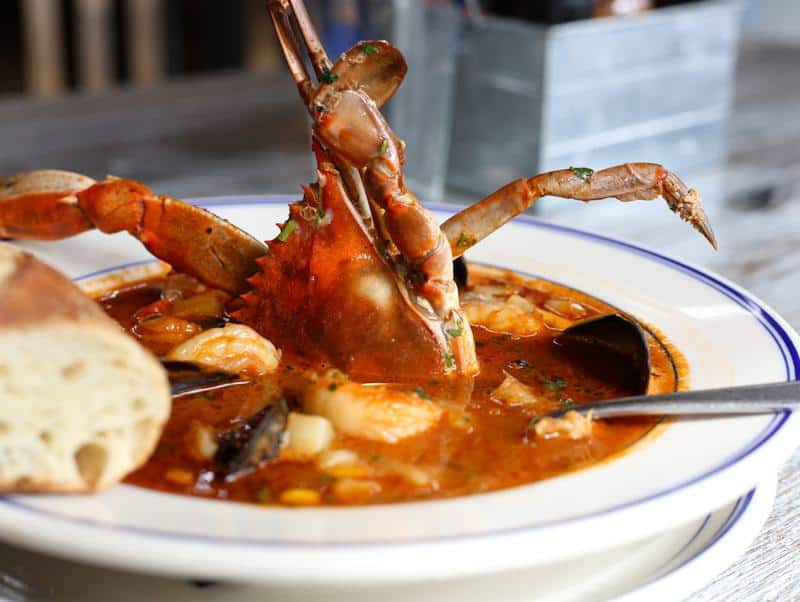 The Choptank has a special seafood menu called The Tank. It comes with a choice of blackened or sesame encrusted with roasted potato hash, broccolini, lemon butter and olive oil.
The selections include Chesapeake Rockfish, Scottish Salmon, Ahi Tuna, Icelandic Cod, Diver Scallops, Steamed Peel and Eat Jumbo Shrimp, as well as the season Blue Crab Fisherman Stew.
Choptank seafood restaurant is located in the Broadway Market in the heart of the historic Fells Point. You can get an assortment of cocktails and over 20 different options of craft beer. The atmosphere is vibrant and inviting with its love of local music as well as the indoor performance stage.
Read More: 10 Best Seafood Restaurants in Maryland
9. Faidley's Seafood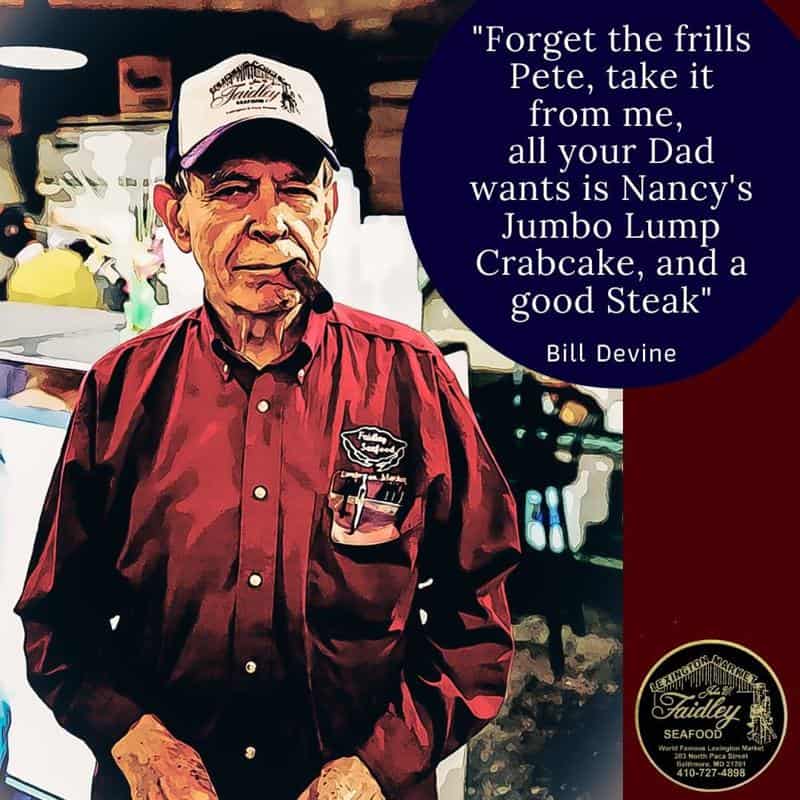 According to Coastal Living, "Hands down, Faildey's Seafood is where you should head for a crab cake if you have only one day in Baltimore." It is famed for being highly tasty to the point of winning awards from critics and magazines for its lump crab cakes.
It has been family-owned and operated since 1886 bringing all kinds of seafood selections to the Baltimore region and beyond. The Award-Winning JUMBO LUMP crabcake is set alongside the Backfin crabcake and the soft crab sandwich.
Visit the location to get treated to other delicacies like the seasonal seafood gumbo and the lobster bisque.
10. The Local Oyster
The Local Oyster is home to the famed Colossal Crab Sandwich that got featured on Netflix. It is a crab cake that is stacked on top of a fried soft crab with bacon, tomato on Texas toast and lettuce. Keep in mind that there are only 50 of them available daily due to the size of the kitchen and the demand for the crab sandwich.
Seafood classics like roasted oysters and steamed snow/king crab are available alongside the fried variants. Another cool thing about Local Oyster is that you can buy a set of their store merchandise from their website. This includes clothes like hats, beanies, and shirts.
11. Mama's On The Half Shell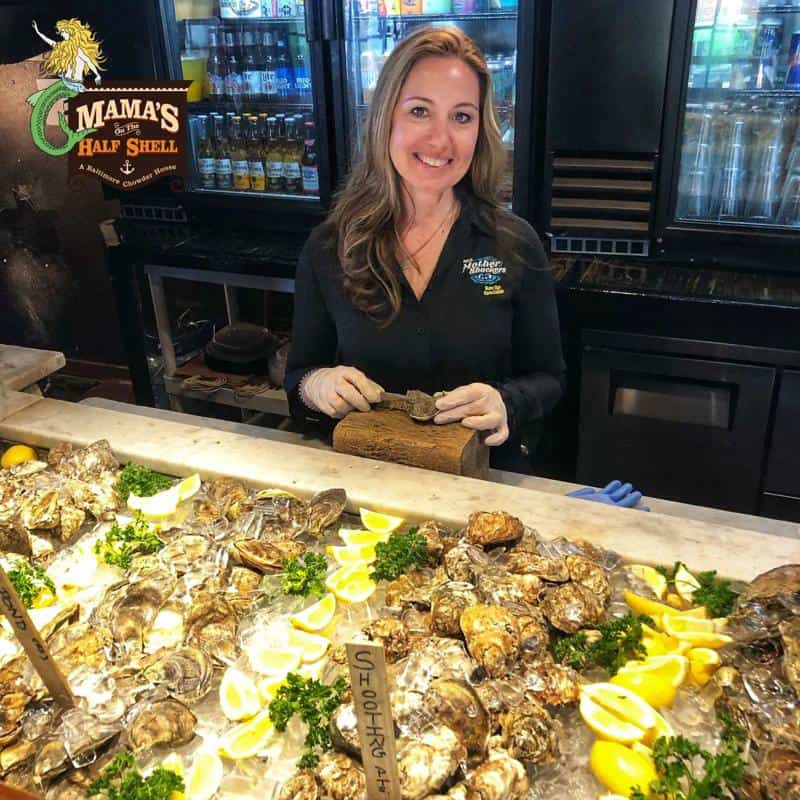 Mama's on the Half Shell began in 2003; since then, it has been able to bring Baltimore the best of thoughtful, classical and whimsical seafood options. The food selections are great for any occasion, from the usual Sunday football to birthday parties to anniversaries and a night out with friends or loved ones.
There is an exciting brunch option of seafood omelet that comes with shrimp crab & Gouda cheese folded into a 3-egg omelet topped with bearnaise sauce. You can also get the smoked salmon benny with smoked salmon, English muffin, and poached eggs.
12. Rusty Scupper at Inner Harbor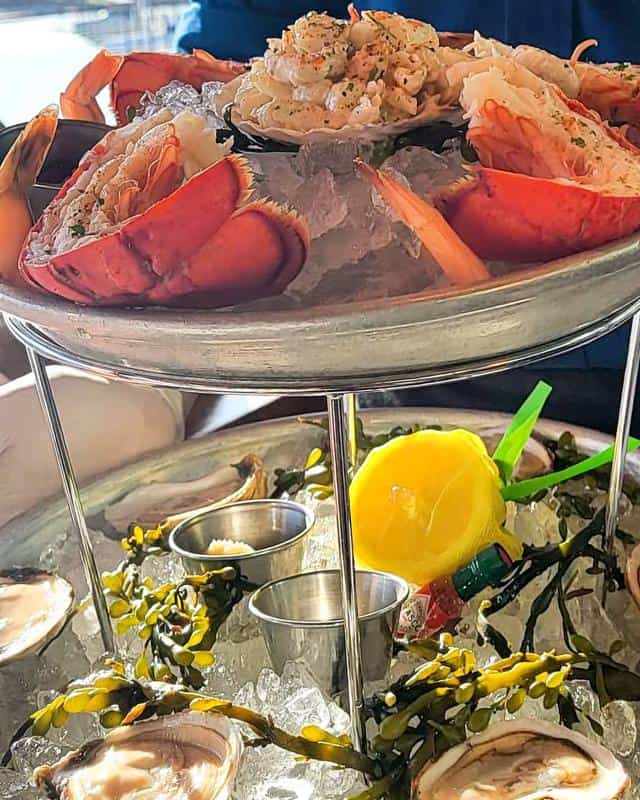 Located at the Inner Harbor, the Rusty Scupper brings you the best options for a seafood brunch, business lunch, to a great night out. The attentive staff at Rusty Scupper set it apart from the competition.
Moreover, the impeccable view from its patio is one of the best, winning it the Top 100 Restaurants with a view award from OpenTable.
The Chesapeake Bay Region inspires the menu with its fresh oysters and well-prepared shrimp, beef, and lobster dishes. Seafood lovers dream of this menu, and you won't miss anything for yourself. Best selections include the freshly shucked oysters in Raspberry Point or Lucky Lime options.
Also Read: Best Seafood Restaurants in Annapolis, MD
13. The Oceanaire Seafood Room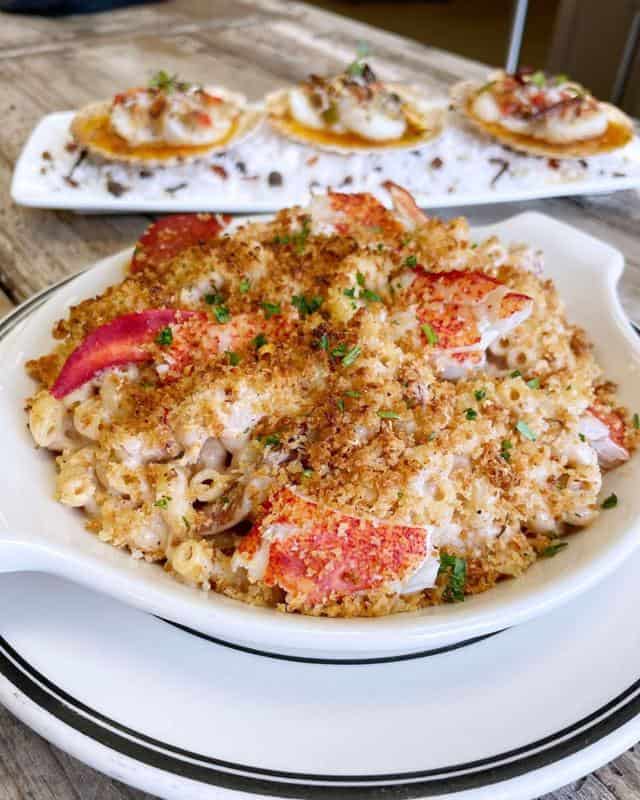 The Oceanaire fine dining restaurants are a chain of seafood diners around the country. There are various locations in states like Atlanta, Dallas, Houston, and Indianapolis, just to mention a few. Established in 1998, the up-and-up franchise is dedicated to providing seasonal and sustainable seafood to make exceptional chef menus.
Its services and wine selections are exceptional, with various agencies' accolades. That includes the Wine Spectator's Award of Excellence, OpenTable's Special Occasion Restaurant, and TripAdvisor's Certificate of Excellence Award for Superior Service.
14. True Chesapeake Oyster Co.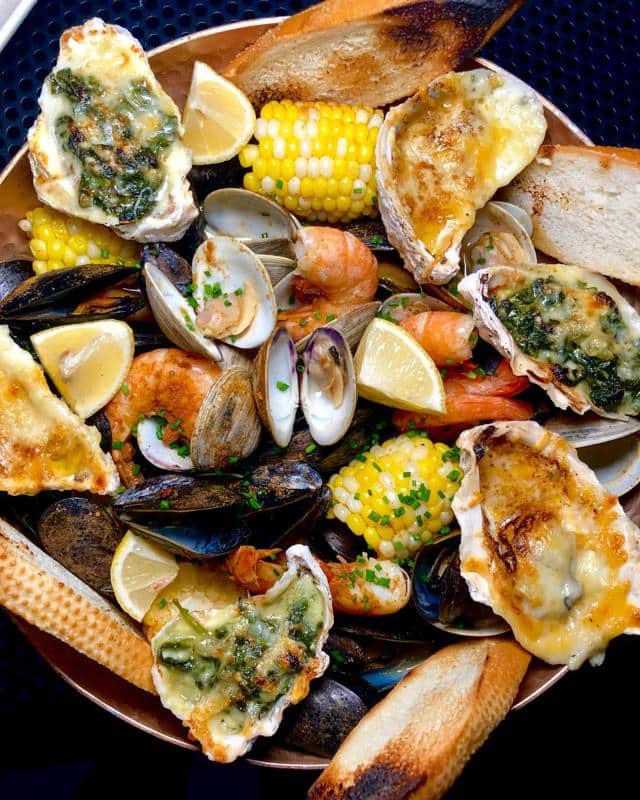 Located at the Jones Falls ricer sider of the historic Whitehall mill, the True Chesapeake Oyster provides a new way to dine with its ingredients from a Maryland oyster farm in addition to Baltimore fine dining.
The menu brings you tantalizing offerings like ouster signatures, including the true Chesapeake Caesar that comes with fried oyster croutons, and smoked oyster Caesar dressing.
15. The urban Oyster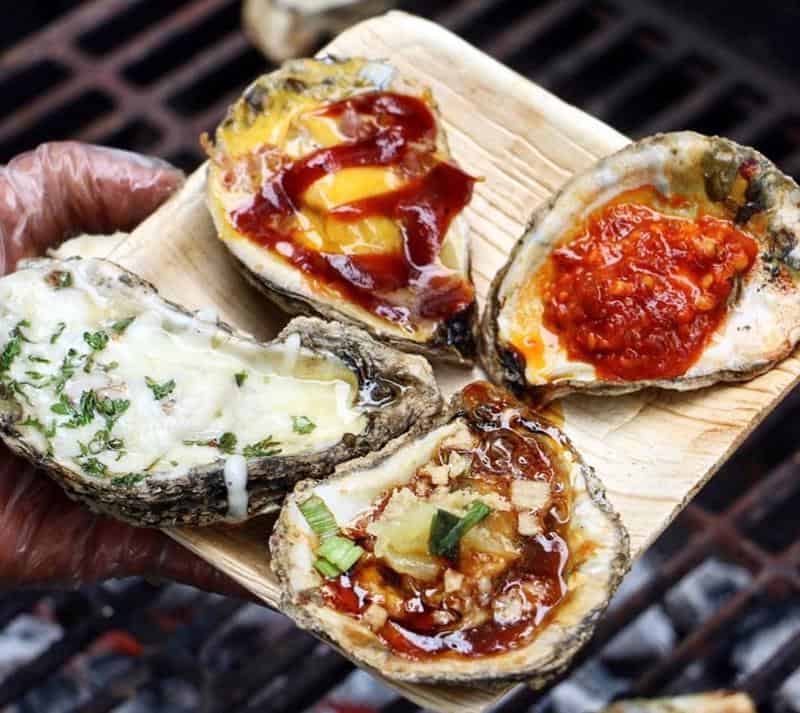 The Urban Oyster's roots stem from Chef Jasmine Norton who grew up discovering the majority of restaurants that served oysters. This enabled who to want to create a new dining experience and an entirely new attire.
And so Urban Oyster came to be with its seafood nachos and the seafood stack filled with crab cakes, grilled shrimp, lettuce, tomato, remoulade, bacon, and special sauce.
Did you also know that The Urban Oyster is the first company that had the first female and black owner oyster bar in Maryland? Now you do.
Also Read: Best Pizza in Baltimore
16. Phillips Seafood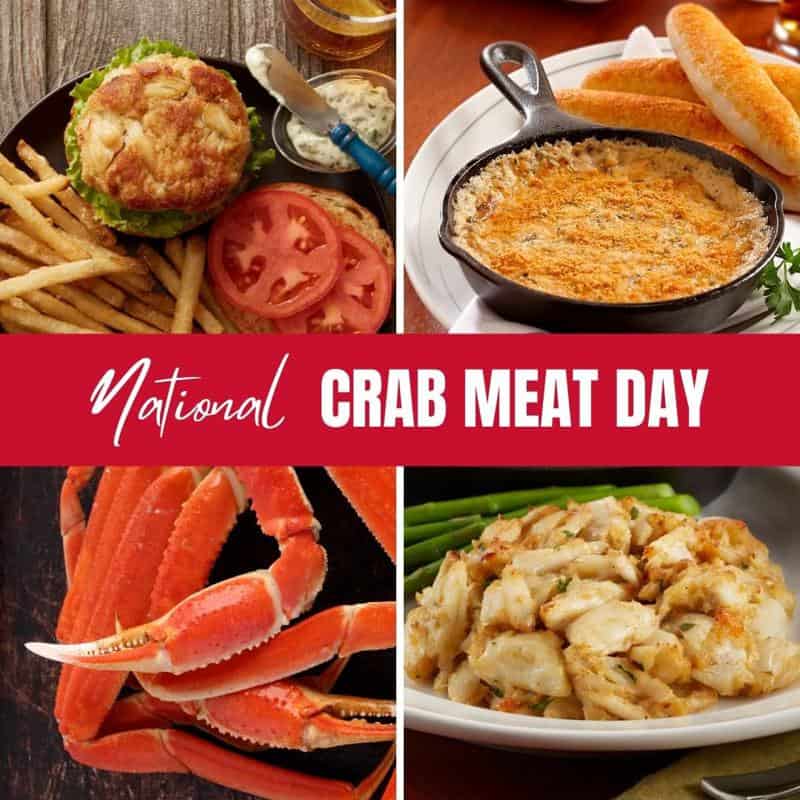 Phillips Seafood brings you an energetic feel with its massive 17-foot surrounding. It serves award-winning crab cakes like most seafood places in Baltimore. The extensive menu has classic seafood dishes, but there are plenty of options for non-seafood lovers.
This upscale restaurant is beautifully decorated with overhanging warm lights that bring a cozy surrounding to the area. There are lots of pictures on the wall celebrating the art and culture of Baltimore as well as a huge crab sculpture that is stunning.
17. Captain James Crab House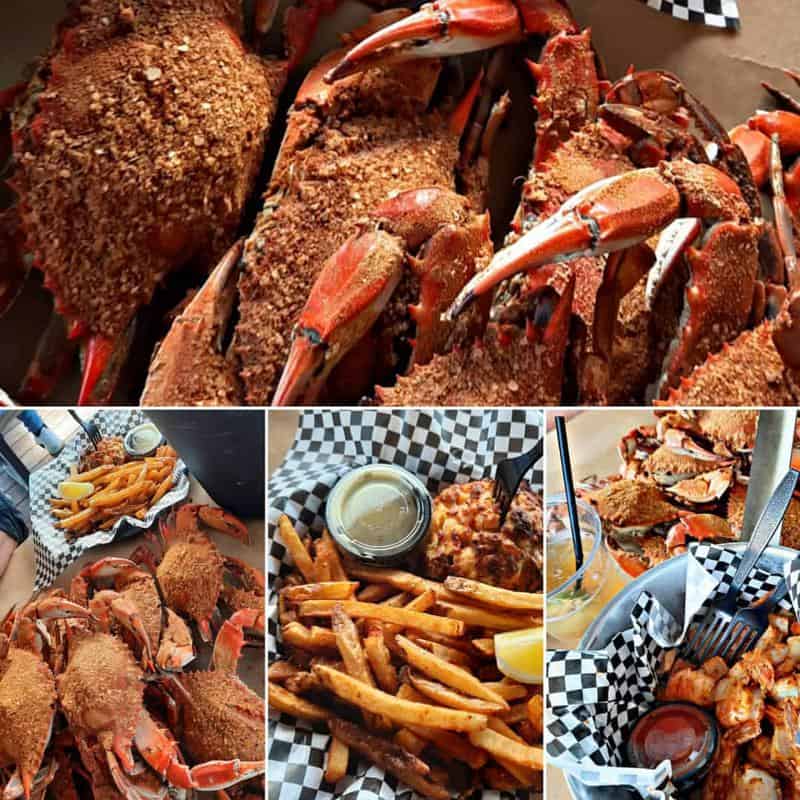 Captain James Crab House offers crabs all year round. It is a restaurant that is designed to look like a ship. The Crab House is completely private and serves you extraordinary dishes in a warm and friendly environment.
The Captain's signature crab cake is one of the fan favorites with its seasonal jumbo lump crab that is broiled to perfection and served with rice pilaf and seasonal veg.
18. Baltimore Seafood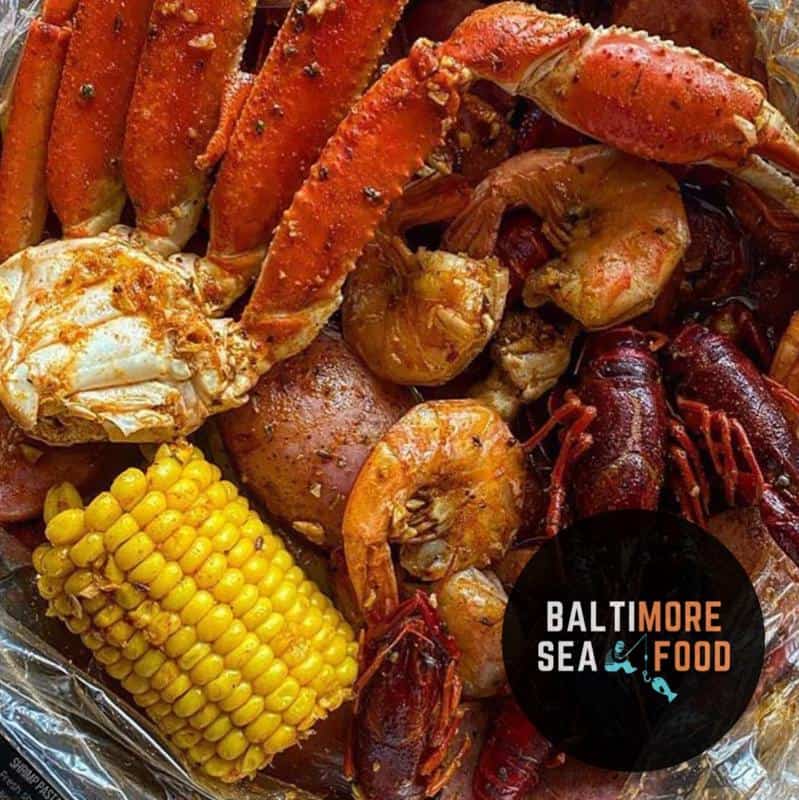 Baltimore Seafood is a seafood restaurant that is located near Fells Point. It is a casual dining place that is known for its boil bags. The sleek and energetic bar compliments the modern dining experience. Moreover, there is a photoshoot area that adds to the cozy ambiance of the establishment.
The build-a-catch menu offers you to customize your boil bag where you pick a minimum of two kinds of seafood. This is added together with one sauce, spice level, and optional add-ons. The basket options here include the crab cake, fried Oyster, fried fish, fried shrimp, and chicken tenders.
19. The Black Olive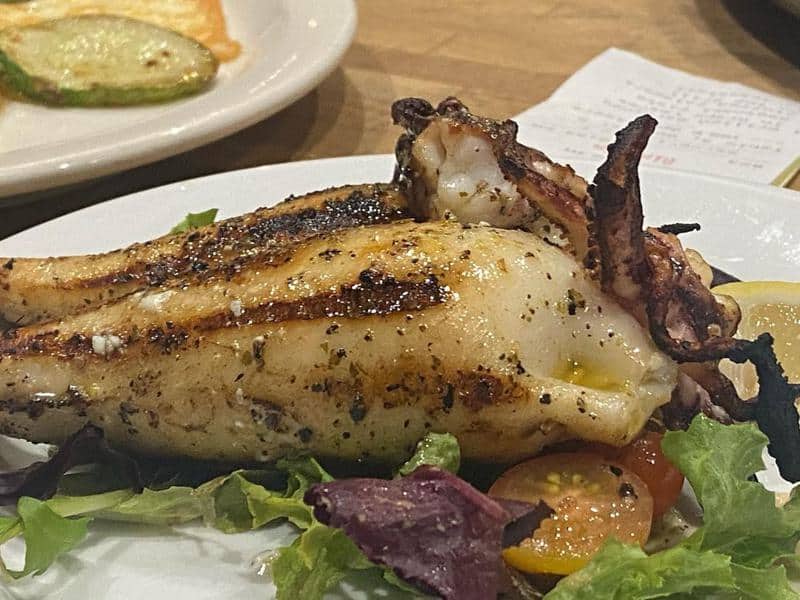 The Black Olive dinner menu brings you Wellfleet Oysters from the clean waters of Cape Cod served with an apple mignonette. The authentic Greek Fish Tavern is one of the most sort after dining places in Baltimore. It has been featured in a couple of magazines and gotten worldwide recognition from agencies like Wine Spectator.
Fish selections at the Black Olive include the Whole Mediterranean Sea bass that is low on oil content and slightly flaky. It is also firm in texture under the grilled condition.
20. Riptide by the Bay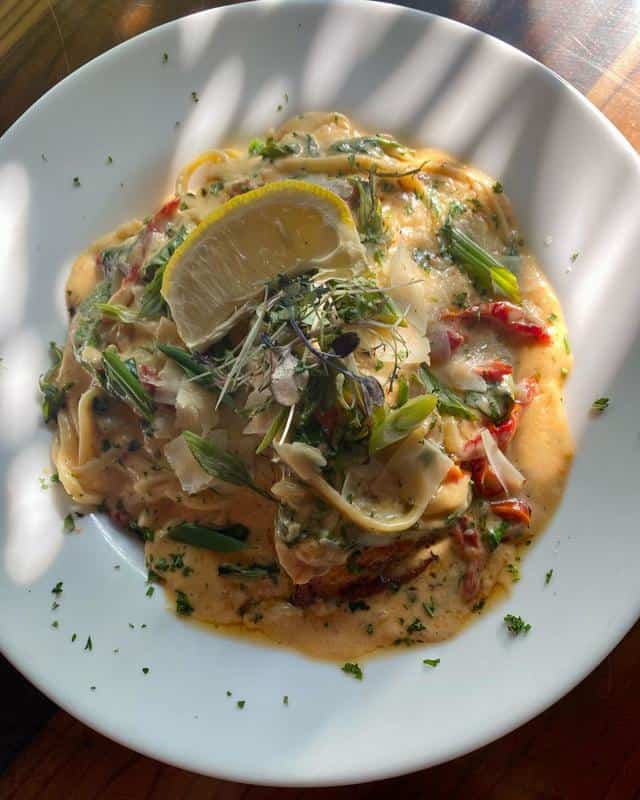 Riptide at Fells Point is the heart of the weekly sports events, a place to experience the beautiful nightlife of Baltimore as you wine and dine. Riptide by the Bay brings you local Chesapeake seafood in a contemporary environment. It is more than a crab house or seafood restaurant with its innovative and entertaining look.
It gives you a great view of the waterfront of Historic Fells Point which makes it a great place for the locals to lounge. Visit Riptide to get treated to small plates like the Pei mussels or neck clams that are served in a garlic white wine butter sauce with toast.
Read More: