San Antonio city is rich in history, booming with modern attractions and culture. San Antonio drives massive tourist attractions from visitors from all over the world.
Visitors who visit San Antonio enjoy the new and old discoveries, spectacular specks, and festive seasonal events. Some visitors even come for local shopping and green spaces.
Further, San Antonio is home to the best restaurants around. More specifically, you can find the best seafood restaurants in San Antonio.
Fortunately, this article will discuss the best seafood restaurants in San Antonio. We will highlight each restaurant's location, rating, and unique features. Enjoy!
Top 10 Seafood Restaurants in San Antonio
1. Landry's Seafood – San Antonio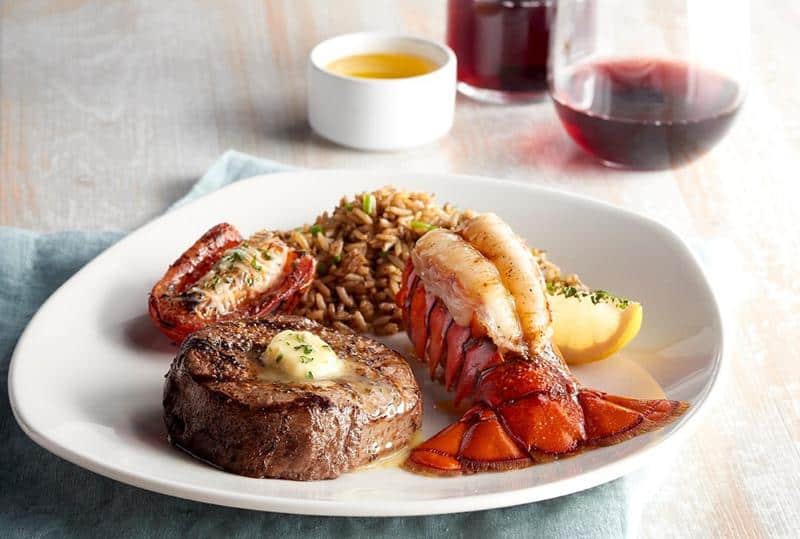 Hours: Mon: 3pm – 10pm, Tue – Thur: 11 am – 10 pm, Fri – Sat 11 am – 11 pm
Address: 517 N Presa San Antonio TX 78205
Website: landrysseafood.com
If you are looking for a classy seafood restaurant to spend the right moment with the right person, Landry Seafood house is perfect for you.
The Landry's seafood house is sophisticated and stylish for a memorable experience. Dishes in this restaurant are carefully prepared, featuring an array of seasonal foods on its menu.
The Landry's Seafood House is located in downtown San Antonio, offering varieties of seafood to customers. This restaurant is known for its blue crab cake and lobster bisque, with a fantastic dining experience and fine piece of jazz.
Also, Landry's seafood offers exceptional seafood like oysters on the half shell, blackened Redfish Etouffee, and Top sirloin.
Further, the restaurant offers dining spaces, superior services, and customizable menus. All of these are provided to create unforgettable moments for their customers.
Unique features
Cedar planked Salmon
Landry Sangrias
Coastal seafood pasta
Private Events
2. Señor Fish Seafood bar
Address: 1115 BROADWAY 111 San Antonio, TX 78215-1151
Hours: Monday – Friday: 11am – 9:30pm
Website: elsenorfish.com
Senor fish restaurant is another restaurant you should visit in San Antonio. The restaurant hosts casual dining styles, and customers can dress casually.
They serve excellent drinks and foods, good service and atmosphere. We'll not forget the pleasant music plated during dates to light up the moments.
The senor fish seafood restaurant is known for its signature Mexican food and drinks. Some popular dishes sold by the restaurant are Guacamole con Chicharron, Tiradito de Atun and Camarones Cucaracha.
You can also find Ceviche Peruano, Ostiones Rasurados, and Tartar de Salmon among many other dishes.
Extra Features
Take out services
Sopa de Mariscos
Reservations
3. Myron's Prime Steakhouse At Alon Center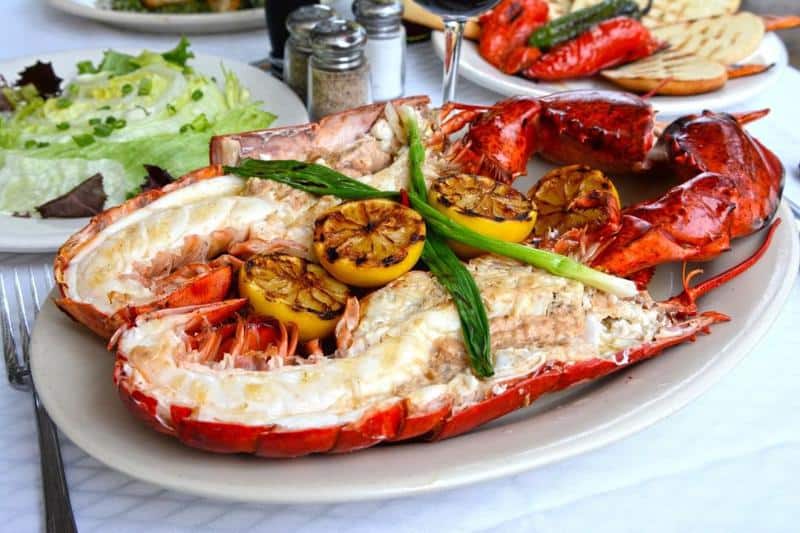 Address: 10003 NW Military HWY, Ste 2101 San Antonio TX 7821
Hours: Mon – Thu, Sun: 4 pm – 10 pm, Fri: 4pm – 11pm.
Website: myronsprime.com
Myron's Prime steakhouse is one seafood restaurant in San Antonio you must visit if you'll be visiting San Antonio soon. The restaurant houses the best chefs and the best seafood you can find in the area.
Also, you can find beef and tasteful drinks in the restaurant to compliment the already savory dishes. Myron's prime house is a great spot to create loveable memories with your partners and friends, ranging from the serene environment to the high professional officials.
Extra Features
Reservations
Table services
Take out options
4. Bohanan's Prime Steak and Seafood
Address: 219 E Houston St #275, San Antonio, TX 78205
Hours: Tue – Thur: 5pm – 9pm, Fri – Sat: 5pm – 10pm
Website: www.bohanans.com
If you're looking for a perfect place to have your dates, then Bohanan's prime steak and seafood is your best choice.
Bohanan's excellent steak and seafood restaurant house a variety of steaks and kinds of seafood. In this restaurant, you can find cocktails and bar menu options, together with seafood options.
Some of the seafood sold in this restaurant are:
The colossal lump crabmeat cocktail
French-grilled oysters
Sweet and spicy Kurobuta bacon
Shrimp cocktail
We must mention the unique dishes in this restaurant – French onion and mashed potatoes. Several customers have noted that Bohanan's prime steak and seafood restaurant is a perfect place for wedding anniversaries and valet parking.
Special features
Entertainment from south Texas jazz on a weekend night.
Looking to explore more? Check out our lists of best seafood restaurants in Houston and best seafood restaurants in Galveston.
5. El Bucanero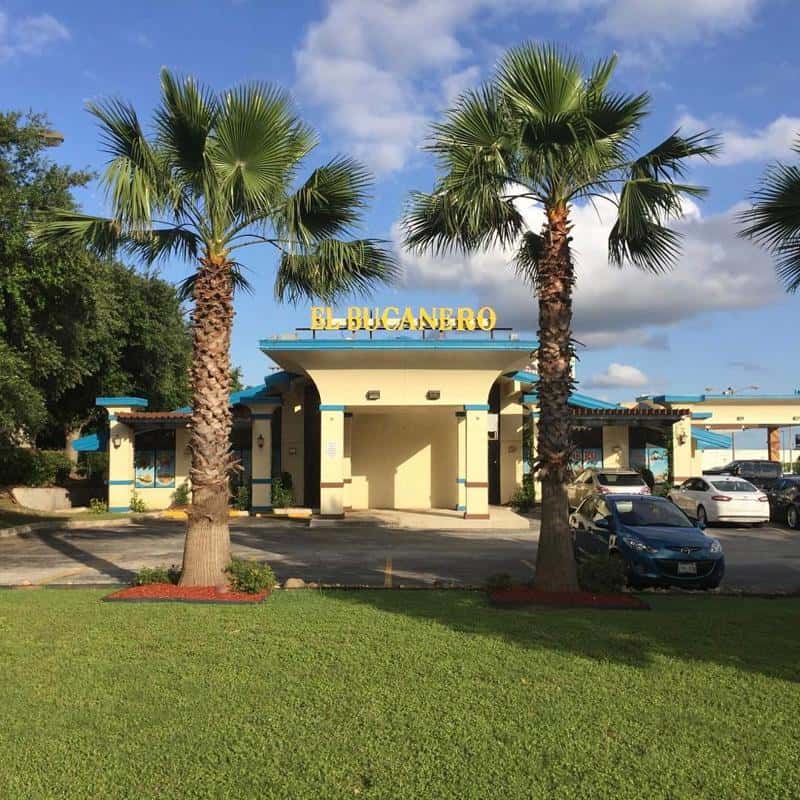 Address: 16505 Blanco Rd, San Antonio, TX 78232 | 13802 Embassy Rd, San Antonio, TX 78216 | 8300 Marbach Rd, San Antonio, TX 78227
Hours: Sun-Thu: 11am – 9pm, Fri-Sat: 11am – 10pm
Website: el-bucanero.com
Getting your fresh seafood in any part of San Antonio, Texas, is made easy as El Bucanero has many locations around that area.
No matter where you are in San Antonio, you can have access to el Bucanero's delicious seafood soup like ceviche. According to your preferences, you can get ceviche in either shrimp or fish or a mixture of both.
With a very casual interior decor to allow you to focus on the sumptuous meal, El Bucanero offers fresh Mexican-style seafood. Like few seafood restaurants, El Bucanero provides vegan and vegetarian food options.
Features
Live music
Alcohol available
Take out
6. Eddie V's Prime Seafood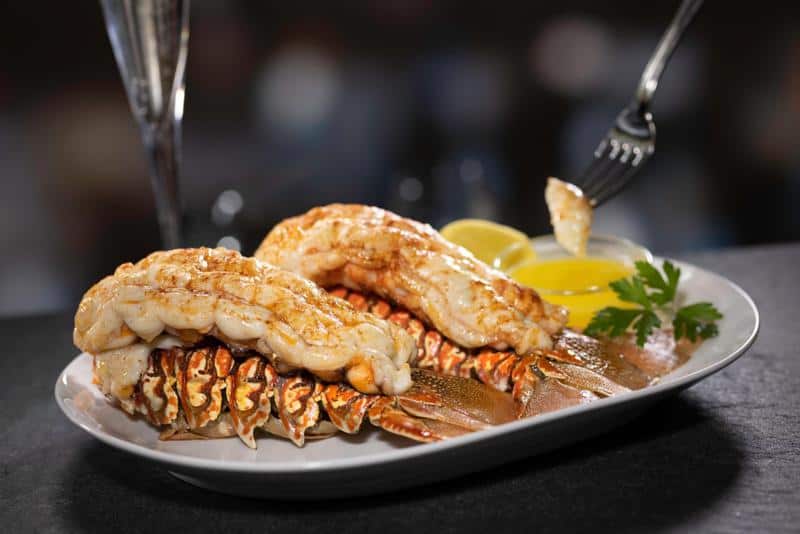 Address: 1834 N Loop 1604 W, San Antonio, TX 78248
Hours: Mon-Sat: 4pm – 10pm, Sun: 4pm – 9pm
Website: www.eddiev.com
If you're looking for a quality seafood restaurant that serves the freshest prime steaks and seafood, then Eddie's V Prime Seafood is your best bet.
Eddie's V Prime Seafood has a great wine list and waiters knowledgeable in their field with a serene and conducive environment for that perfect date or family outing.
There's a Friday night band with the restaurant having an earthy outlook and alluring artwork to top it all.
Features
Gluten-free food options
Vegan-friendly food
Vegetarian food options
7. SILO Terrace Oyster Bar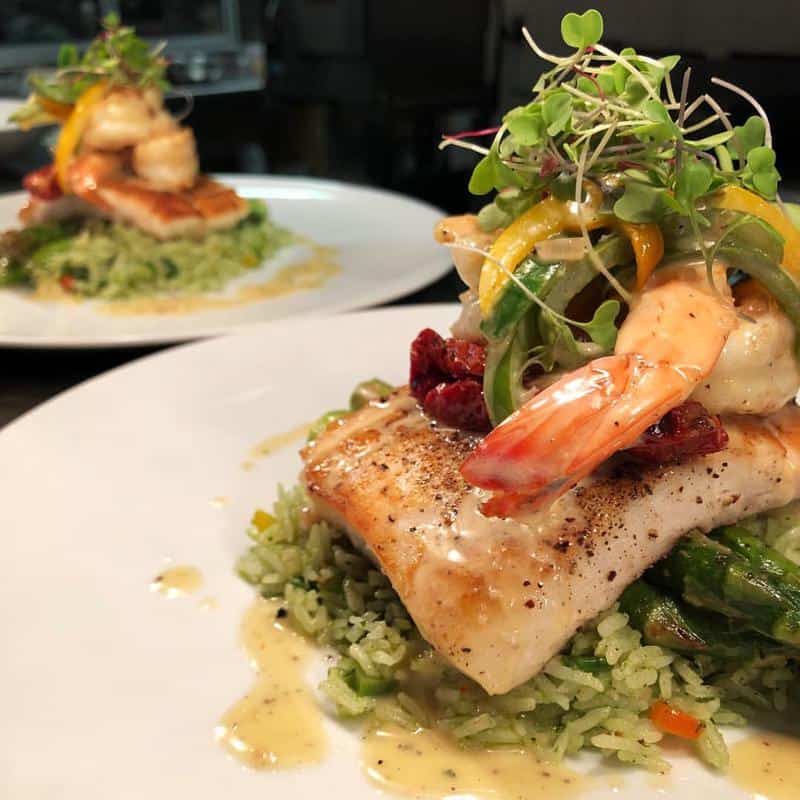 Address: Access Road, 22211 W I-10, San Antonio, TX 78257
Hours: Mon-Thu: 11am – 10pm, Sun: 11am – 9pm, Fri-Sat: 11am – 11pm
Website: www.siloelevatedcuisine.com
One thing you're bound to notice when you enter SILO Terrace Oyster Bar is the impeccable dining room. The views from the dining room are nothing short of spectacular, and the food is second to none.
Nestled some minutes from the Friedrich Wilderness Park is SILO Terrace Oyster Bar. Offering both seafood and American cuisines. Also, the chilled seafood is served on a large platter that makes eating with friends or family more fun.
You can begin your meal with a glass of wine (both alcoholic and non-alcoholic) from the wine bar. There are also gluten-free options on the food menu and making reservations is no hassle.
Although there are no vegetarian options on the food menu, seafood lovers can enjoy the freshest oysters from the oyster bar.
Features
Wheelchair accessible
Cold bar
Serves alcohol
Reservations
Parking space
8. 210 Ceviche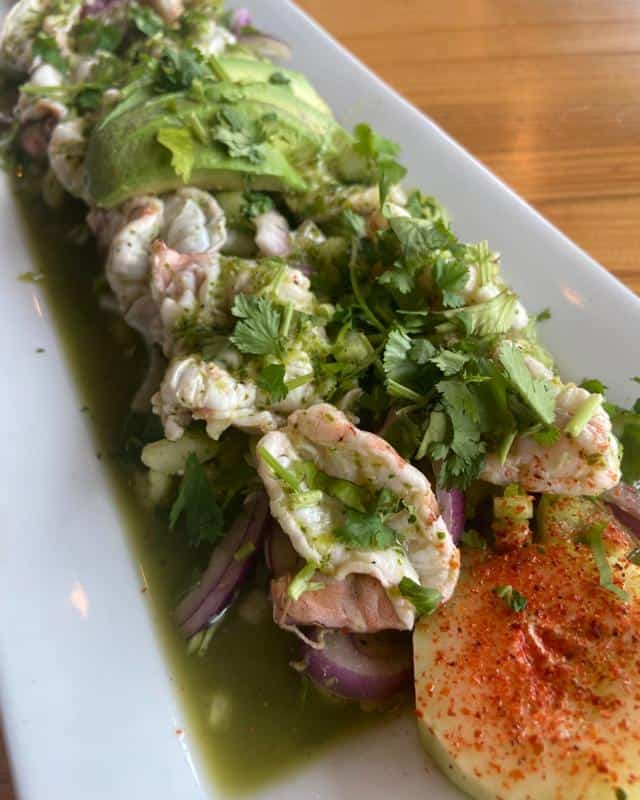 Address: 9502 I-10, San Antonio, TX 78230
Hours: Mon-Thu: 11am – 10pm, Fri-Sun: 11am – 11pm
Website: 210ceviche.com
Nestled close to Vance Jackson in San Antonio is 210 Ceviche. The head chef, Luis Ortega, honors his lineage with the 210 ceviches as he's from a line of anglers. Unsurprisingly, this fantastic seafood restaurant menu specializes in fresh seafood and Mexican Pacific Coast flavors.
If you're looking to savor a whole fish, the Frito is a perfect choice. Typically, whole fish includes rice, steak fries, and marinated fish. You can get the Frito in a tilapia or red snapper.
One fantastic feature of the 210 ceviches is their customer service. People who come to this restaurant look forward to returning thanks to their serene environment, delicious menu, and friendly staff.
Another feature 210 ceviche offers are the takeout and vegetarian food option. Also, you can conveniently make table reservations.
Extra Features
Table service
Reservations
Spacious parking lot
9. Pappadeaux Seafood Kitchen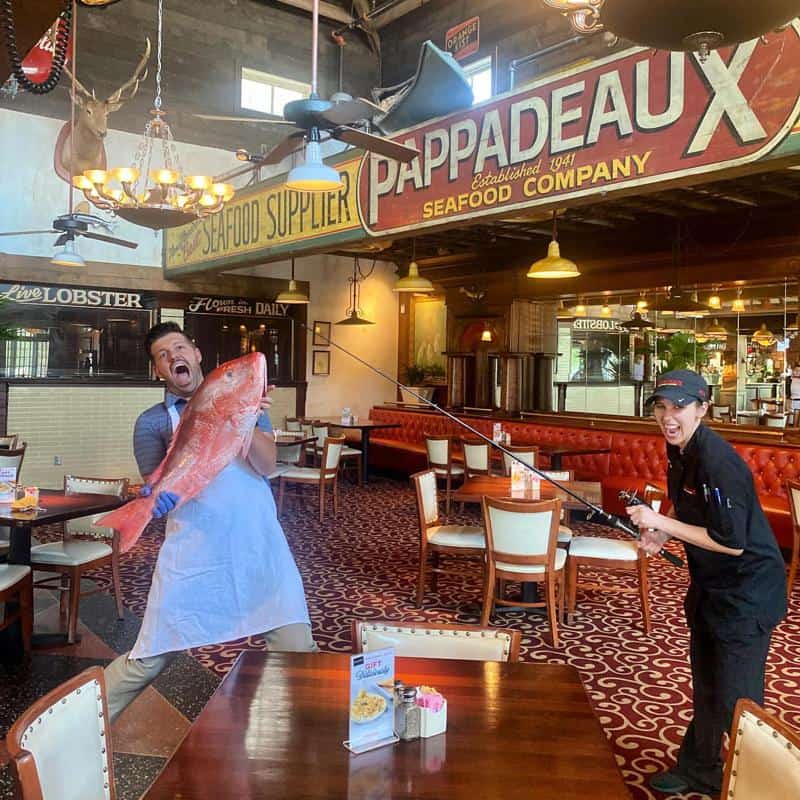 Address: 76 NE Interstate 410 Loop, San Antonio, TX 78216 | 15715 I-10 West, San Antonio, TX 78257
Hours: Mon-Thu: 11am – 9pm, Fri-Sun: 11am – 10pm
Website: pappadeaux.com
Getting seafood anywhere in SanAntonio is not easy, enjoy Alaskan king crab, fresh oysters, ceviche and the freshest seafood you can find at Pappadeaux Seafood kitchen.
The restaurant is located at 922 Pasquinelli Drive, Westmont IL 60559, offering exquisite services of foods and drinks.
Extra features
Sealed and wrapped utensils
Reservations
Spacious parking lot
10. Sea Island Shrimp House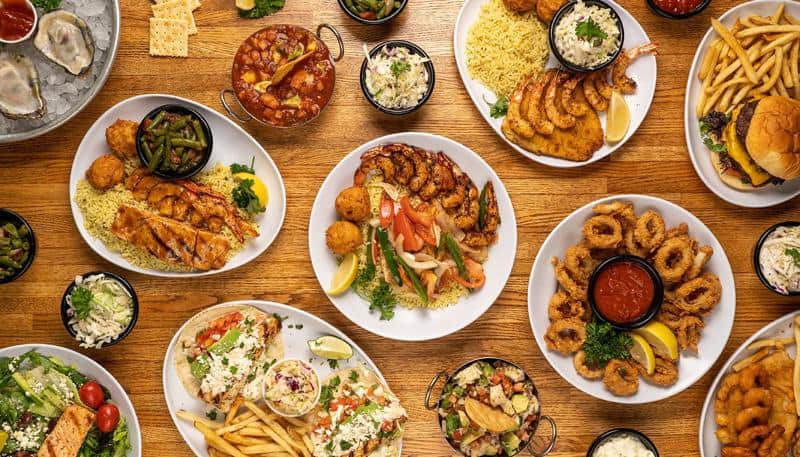 The sea island shrimp house is the final seafood restaurant on our list of seafood restaurants in San Antonio Riverwalk. The seafood is located at a different location, depending on your site. Because of the several areas present for the restaurant, the seafood restaurant provides delivery services to customers. This way, customers don't get to the restaurant or out of their cars.
Further, the restaurant offers various foods ranging from pastries to seafood. The popular seafood sold at Sea Island shrimp House is crab and shrimp roll, broiled flounder fillets, zesty Mahi Mahi Tacos, and lemon Pepper fish.
Extra features
Takeout
Parking Available
Television
Serves wine, beer and alcohol
Read More:
Seafood in San Antonio: FAQs
1. Does the Cleanliness of A Restaurant Affect the Quality of Food Served?
Yes, the cleanliness of a restaurant affects the quality of food served. Once you get into a restaurant, you should pay attention to the tables and chairs.
Most significantly, you should pay attention to the utensils you're served. Seafood can be slimy and may contain particles not healthy for you. So the guess is if the utensils and environment are clean, the food was neatly prepared.
2. Are There Seafood Restaurants that Operate During the Day?
Yes, there are seafood restaurants that operate during the day. Although most of the best seafood restaurants work at night, they do not differ. Therefore, you still get served exquisite dishes irrespective of the time of the day.
3. Are There Restaurants that Offer Delivery Services?
The majority of the restaurants listed above offer delivery services to customers. If you don't wish to visit the restaurants, you can still enjoy fantastic seafood.
4. Do Seafood Restaurants Offer Options Aside from Seafood?
Yes, seafood restaurants offer options aside from seafood. The restaurants that offer these options always offer steak options or wine options. So, you get to enjoy your seafood with wine and other options your restaurant offers.
4. Am I Fee to Ask the Waiter Where the Seafood Is From?
Yes, you can ask your waiter where the seafood is from. If the waiter has no idea about the source of the seafood, the waiter may ask the chef who would provide an answer.
But be sure that the best seafood restaurants in Antonio will not offer unsafe seafood to customers.