Sanibel Island, Florida, is a hidden gem of the Sunshine State. It offers a bit of everything, from rich history and lush nature to unique shops and restaurants.
No matter where you are on Sanibel Island, you're never far from the beaches, which are considered to be some of the best in the world.
When you're on Sanibel Island, you don't have to leave the water to enjoy a delicious meal. There are dozens of restaurants situated right on the water, allowing you to admire a breathtaking view while you enjoy a meal with your loved ones.
Here are 16 Sanibel restaurants on the water for you to check out on your next trip.
Sanibel Restaurants on The Water
Gramma Dot's Restaurant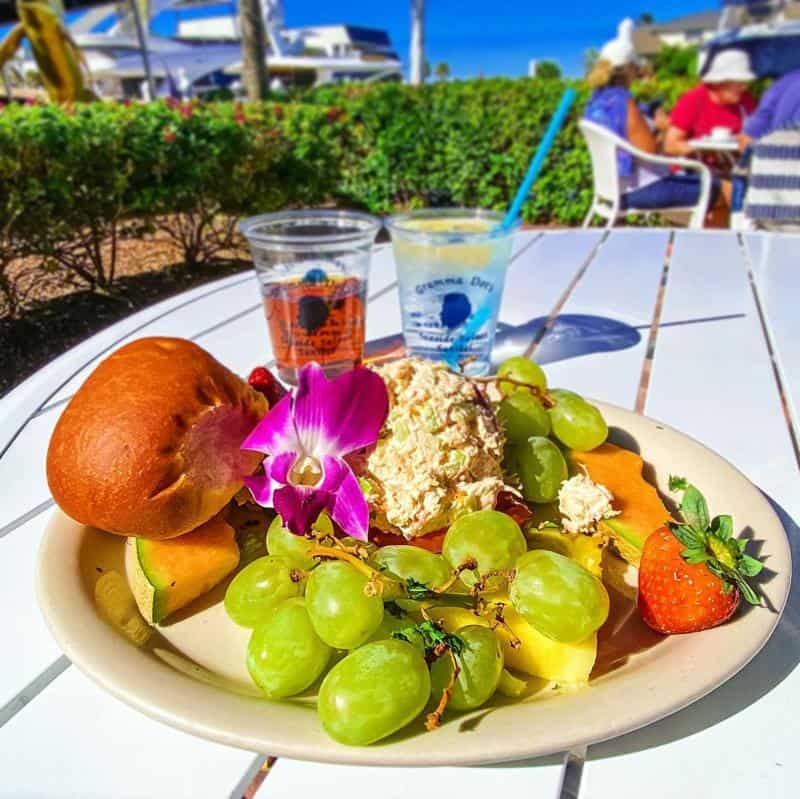 Location: 634 N Yachtsman Drive, Sanibel, FL 33957
Price: $$
Known for: Open air dining, kind service
With a convenient location in the Sanibel Marina, Gramma Dot's may be the most waterfront you can get!
Guests are welcome for lunch or dinner seven days a week and can choose to dine in the dining room or outside on the patio. Either way, you'll get a great view of the water, especially when the sun begins to set.
The menu at Gramma Dot's has all your classic seafood dishes, such as lobster bisque, New England clam chowder, and coconut shrimp. You'll also find unique dishes like the fried oyster sandwich and Bacon Wrapped Shrimp Dinner.
Finish off with a slice of Key lime pie or chocolate cake.
Turtle's Tiki Bar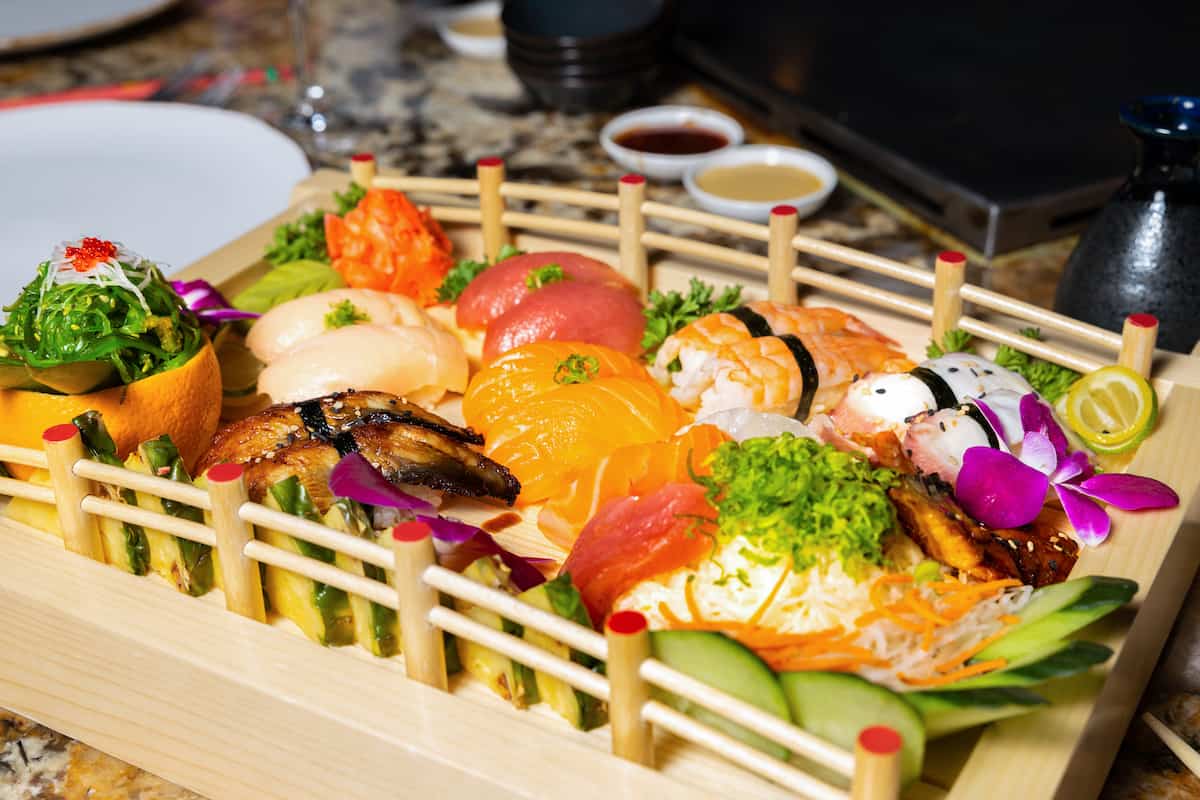 Location: 1451 Middle Gulf Drive #4, Sanibel, FL 33957
Price: $
Known for: Poolside patio, excellent staff
If you want dinner and a show, then Turtle's Tiki Bar is the place to be.
Guests can enjoy live entertainment every Saturday from 2 to 5 p.m. Bring the kids to enjoy the family-friendly patio and watch the waves roll in as you dine.
Start your meal with an order of Clumsy Fried Clams or Macho Nachos before selecting from menu options such as The Beach Burger, the Grouper Grab, and the fish or grilled shrimp tacos. For the kids, choose the deep-fried mac and cheese bites or the Island Dog as a special treat.
They also have over a dozen pizza options and plenty of specialty cocktails to satisfy any palate.
The Mad Hatter Restaurant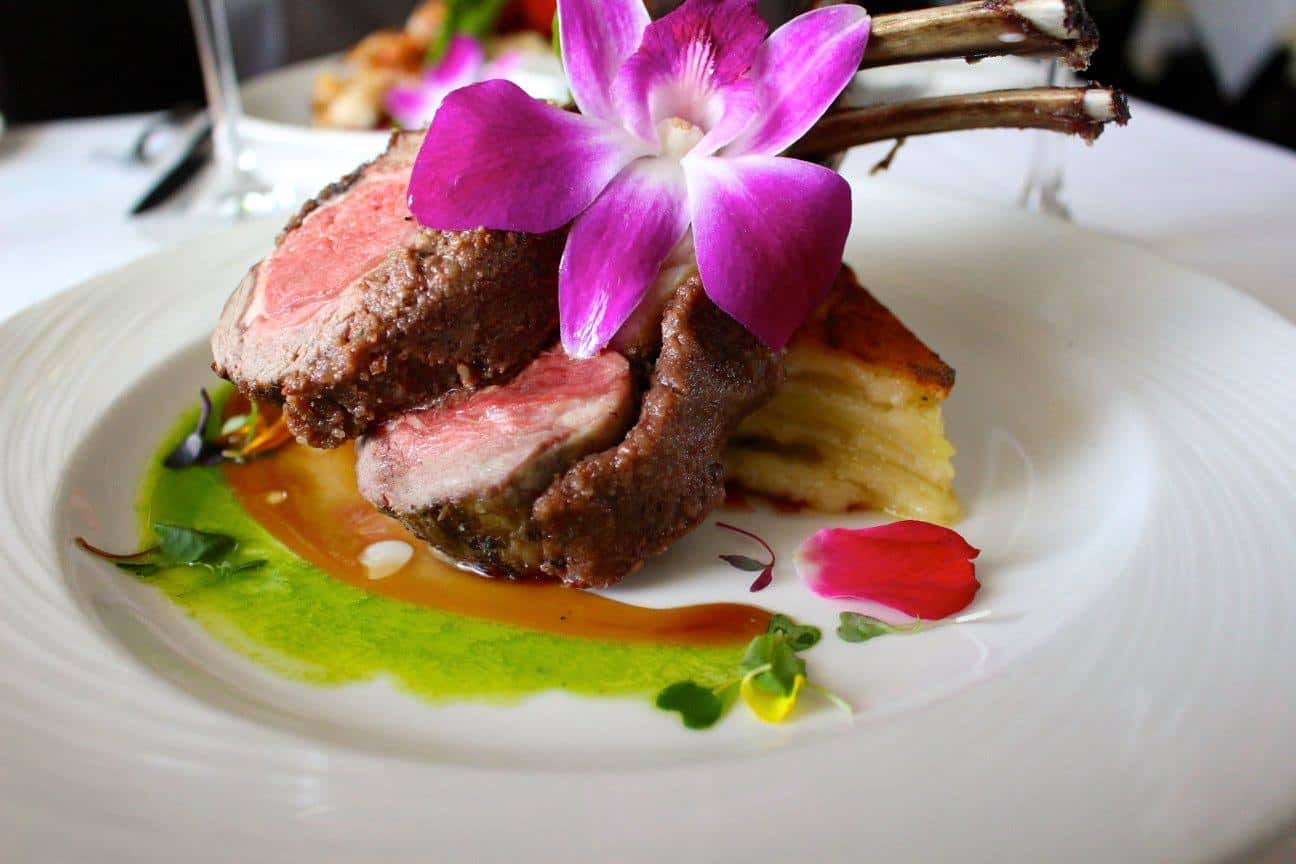 Location: 6467 Sanibel Captiva Road, Sanibel, FL 33957
Price: $$$
Known for: Alice in Wonderland theme
Take a step into a storybook when you choose to dine at The Mad Hatter Restaurant. This gorgeous waterfront eatery is inspired by Alice in Wonderland, offering an eclectic atmosphere and whimsical décor.
Everything on the menu is carefully crafted from scratch using the freshest local ingredients. Reservations are strongly recommended.
Get started with goat cheese pillows, Hudson Valley Foie Gras, or phyllo shrimp. For your entree, there are countless seafood options, including the Lobster Tail Dinner and Maryland Style Crab Cakes.
If you're not in the mood for seafood, try the Grilled Filet Mignon or the Duck Breast. To finish on a sweet note, go for the indulgent Death by Chocolate or the famous Kurt's Cheesecake.
Thistle Lodge Beachfront Restaurant
Location: 2255 West Gulf Drive, Sanibel, FL 33957
Price: $$$
Known for: Historic location, European cuisine
You'll be walking in the footsteps of Henry Ford and Thomas Edison when you come enjoy a meal at Thistle Lodge Beachfront Restaurant. Calling itself "Sanibel's most historic upscale restaurant," Thistle Lodge offers a gorgeous setting that's almost as impressive as the menu options.
When you come in for dinner, begin your meal with Cedar Smoked Grilled Octopus or Prince Edward Island Mussels. You can then choose a sea option like the Seared Diver Scallops, Gulf Grouper, or Seafood Provencal.
Notable land options include Basque Chicken, grilled rib eye, and espresso-crusted lamb rack. Pair your meal with a side of seasonal vegetables, Yukon gold mash, or grilled jumbo asparagus.
Sea Breeze Café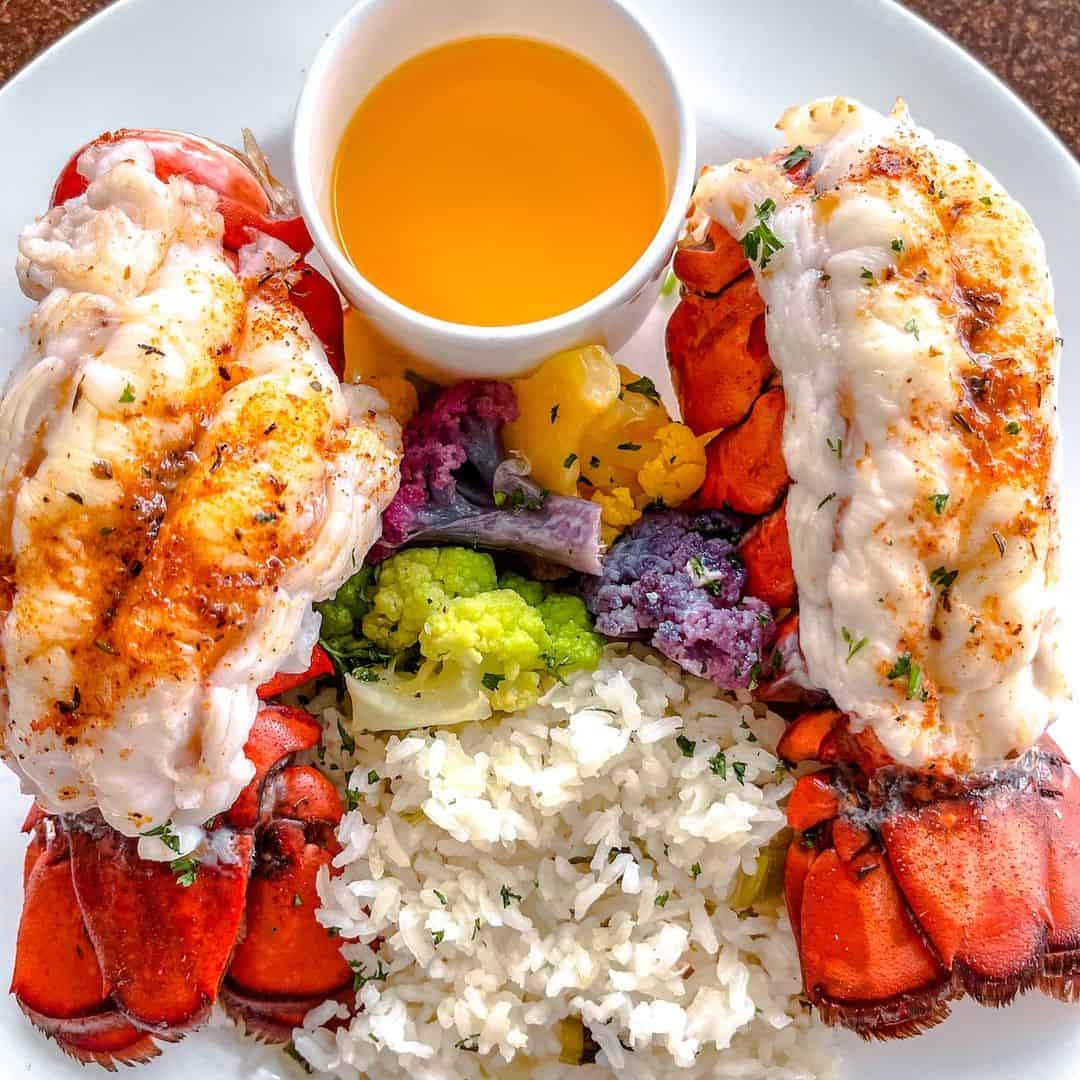 Location: 1451 Middle Gulf Drive, Suite #3, Sanibel, FL, 33957
Price: $$$
Known for: Casual al fresco dining for every meal
No matter what meal you wish to enjoy, you can get it at Sea Breeze Café. Open every day from 7 a.m. to 10 p.m., Sea Breeze invites you to enjoy its outdoor seating space for an amazing view of the Gulf as you dine.
If you come in for breakfast, you'll enjoy a gourmet buffet featuring an omelet bar, breakfast potatoes, pancakes and waffles, and more. Lunch offers tempting dishes like The Beach Burger, the Avocado Pineapple Chicken Sandwich, and the Grouper Tacos.
At dinner, indulge in Sundial Scallops, Twin Lobster Tails, or Curried Red Snapper.
Bringing the kids? Get them a cheeseburger, grilled cheese, grilled chicken, chicken tenders, or fried fish.
Traditions on the Beach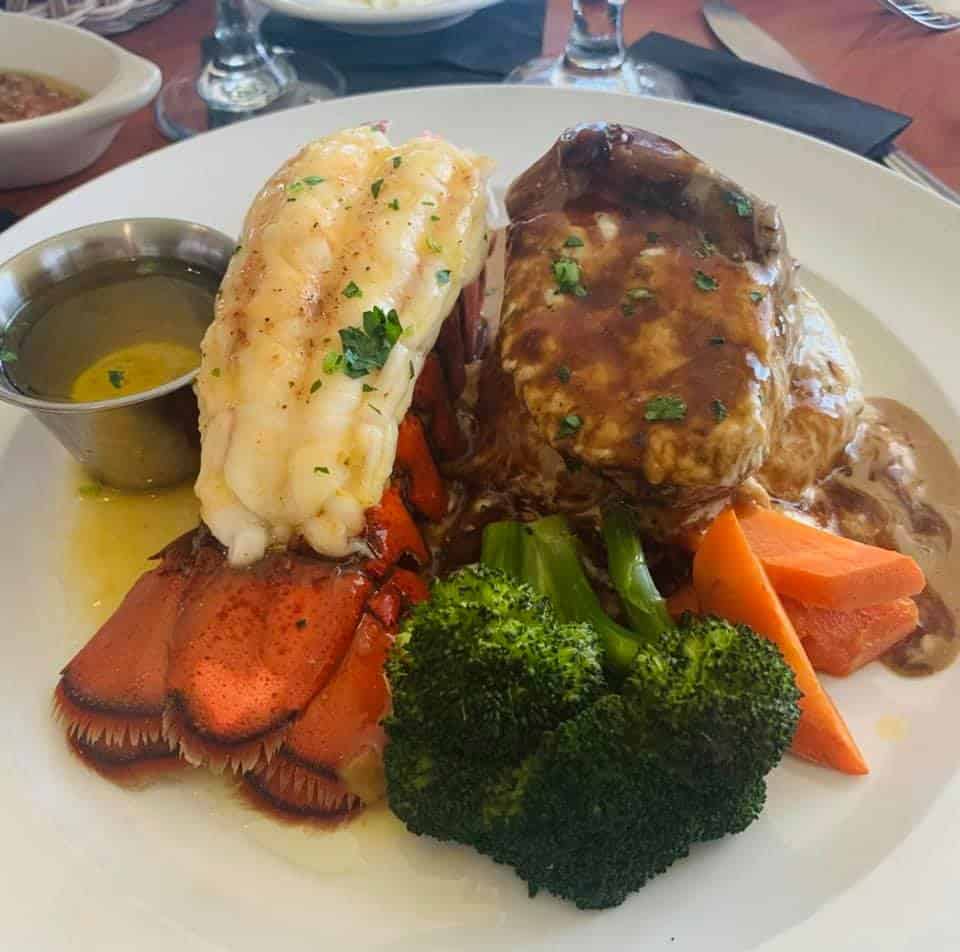 Location: 3111 West Gulf Drive, Sanibel, FL, 33957
Price: $$$
Known for: Contemporary cuisine, live music daily
Traditions on the Beach was the first dining room to be established on Sanibel Island, and it's been welcoming guests since 1985. As they put it, they offer, "Contemporary cuisine, Sanibel style."
You'll get to enjoy a relaxed beachfront setting with cuisine that is sure to impress. Chef Aziz is in charge of the menu here, bringing more than 35 years of experience.
Begin your meal with an appetizer like prime beer carpaccio, sizzling garlic escargot, or baked spinach oysters. Then, move on to seafood selections like grilled diver scallops, Angry Lobster Arrabiata, or wild black grouper.
For land options, consider the natural veal artichoke, Moroccan lamb tagne, or crisp roast duckling.
The Green Flash Restaurant
Location: 15183 Captive Drive on Captiva Island
Price: $$
Known for: European-inspired cuisine
The Green Flash Restaurant is known for bringing "traditional gourmet dining with a European flair." This area has a captivating history that dates back to the 1950s.
Visitors now come to The Green Flash for its beautiful waterfront location (allowing boats to dock and dine), friendly staff, and fresh seafood menu.
The appetizer menu here has plenty to choose from, like the smoked salmon, fried calamari, stone crab claws, and more. Seafood entrees are among the most popular options here; favorites include stuffed shrimp, salmon cakes, sesame tuna, and grilled swordfish.
If you'd prefer a land option, indulge in the filet mignon or chicken porcini. Finish your meal with some tiramisu, apple crumb cake, or chocolate mousse.
Old Captiva House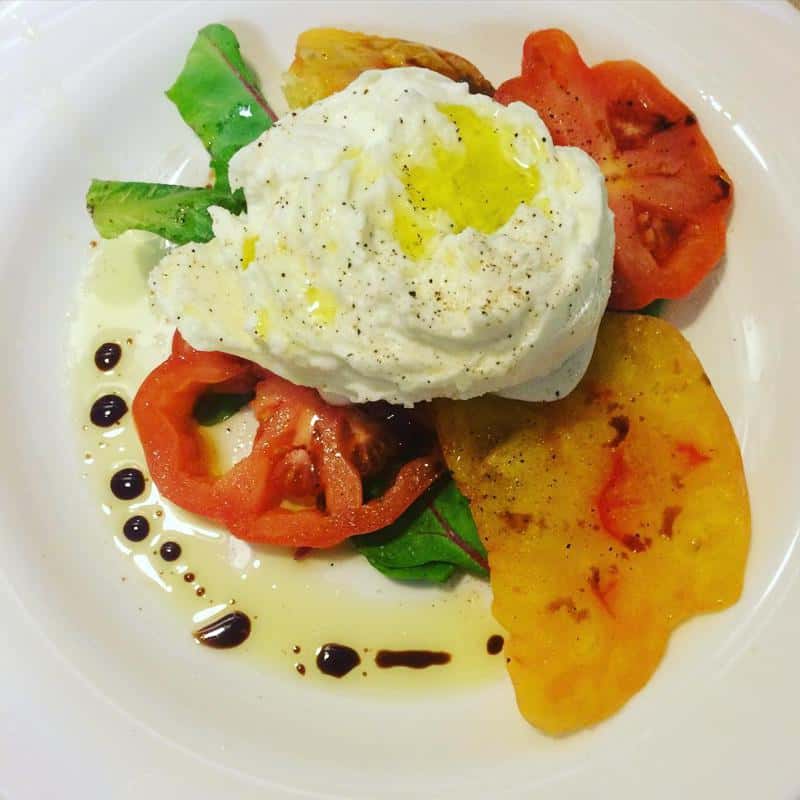 Location: 15951 Captiva Drive on Captiva Island
Price: $$$
Known for: Fresh seafood, convenient location
Old Captiva House is now anything but. This historic destination has been re-envisioned and is now one of the most popular restaurants on the island thanks to its contemporary design and mouthwatering cuisine.
Enjoy visiting a landmark on the National Registry of Historic Places and indulge in a one-of-a-kind meal.
Your dinner will begin with an appetizer like escargot, lobster crab cake, or pan-seared sea scallops. When it's time to pick an entrée, seafood options abound; consider the Chilean sea bass, lobster and crab-crusted scallops, or blackened snapper.
Those who don't want seafood can enjoy pomegranate glazed lamb chops, the Vegan Delight, or the gruyere chicken fettucine.
Shima Japanese Steakhouse
Location: 1451 Middle Gulf Drive
Price: $$$
Known for: authentic Japanese cuisine and hibachi
If it's an authentic Japanese experience you're after, then you've got to visit Shima at The Sundial Beach Resort.
This phenomenal eatery has been voted as having the Best Sushi, Best Steak, and Best Chef on Sanibel and Captiva Islands! Treat yourself and your family to a one-of-a-kind dining experience.
The sushi selections offer something for everyone, whether you want a classic Philadelphia or yellowtail roll or you want to try a specialty option like Sushi Nachos, Taizai Roll, or Red Dragon.
When it's time to pick an entrée, select from tempting tuna steak or spicy shrimp flame. To truly indulge, go for The Sea Lover or the Chef's Choice.
Sanibel Fish House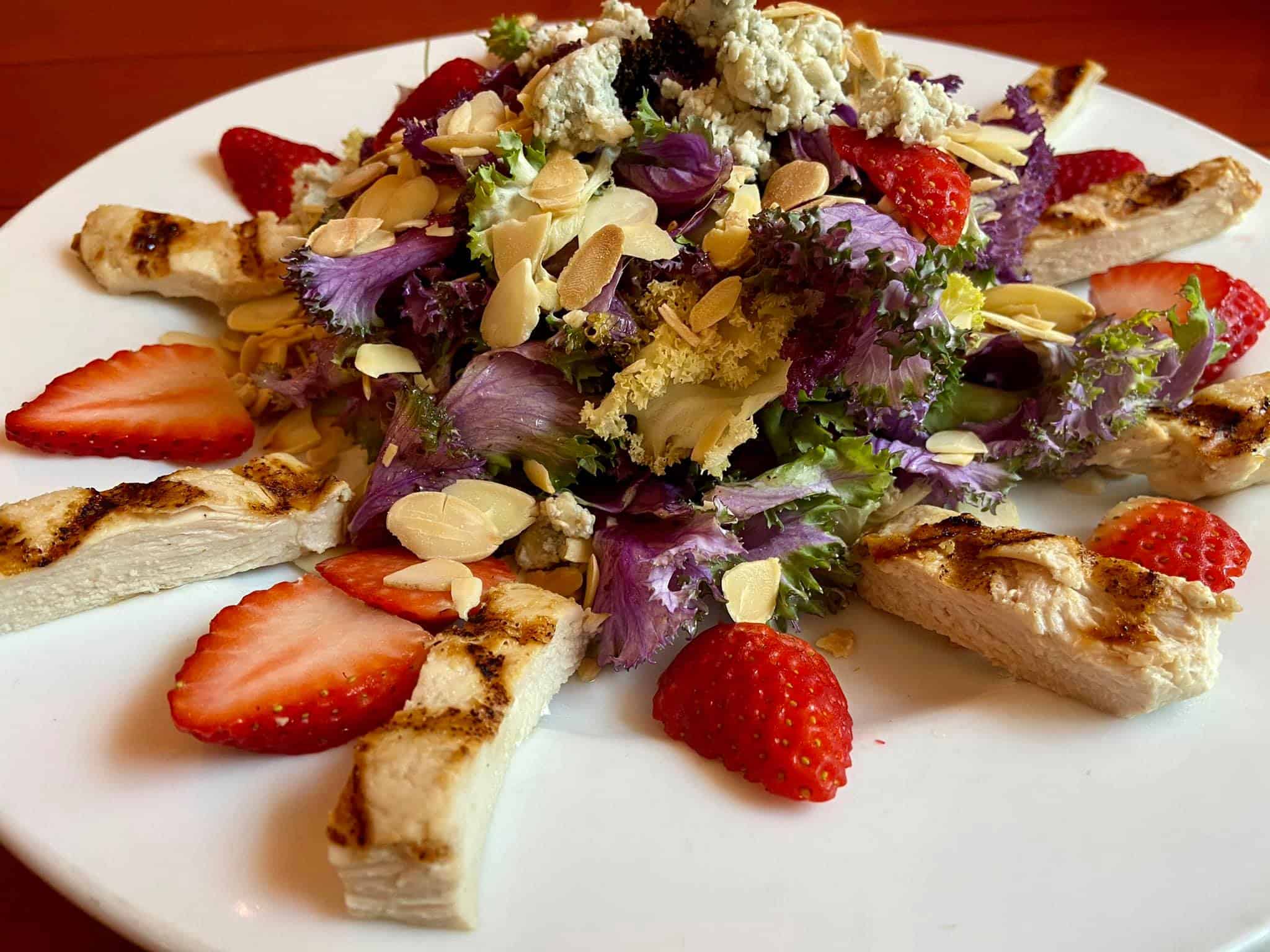 Location: 1523 Periwinkle Way
Price: $$
Known for: Fresh local seafood in a casual locale
Sanibel Fish House has been winning award after award since 2015 and is one of the most beloved restaurants in Sanibel on the water. Enjoy happy hour every day from 4 to 5 p.m. or stop in any time to enjoy unique drinks, tempting seafood, and a beautiful view of the Gulf.
Your meal can begin with any number of appetizers, including beach favorites like smoked fish dip, raw oysters, and mussels.
When it's time for the main course, experience the taste of the sea with dishes like the crunchy grouper basket, coconut shrimp, seafood marinara, and more. For something truly indulgent, consider the baked stuffed lobster or the Alaskan snow crab.
Timbers Restaurant and Fish Market
Location: 703 Tarpon Bay Road
Price: $$
Known for: Famous crunchy grouper
Timbers Restaurant and Fish Market has been welcoming guests since 1981, although the owners have been in the restaurant business for even longer.
All who visit this eatery are impressed by the wide range of fresh fish, available to take home or to enjoy right in the restaurant.Entrees here are always changing based on what's fresh, so you can rest assured that you're receiving nothing but the best.
Some of the most recent favorites have included yellowfin tuna, seared sushi, pecan butter salmon, and smoked fish dip. For land options, consider the 10oz Sanibel Sirloin or the braised pork shank.
Mucky Duck Restaurant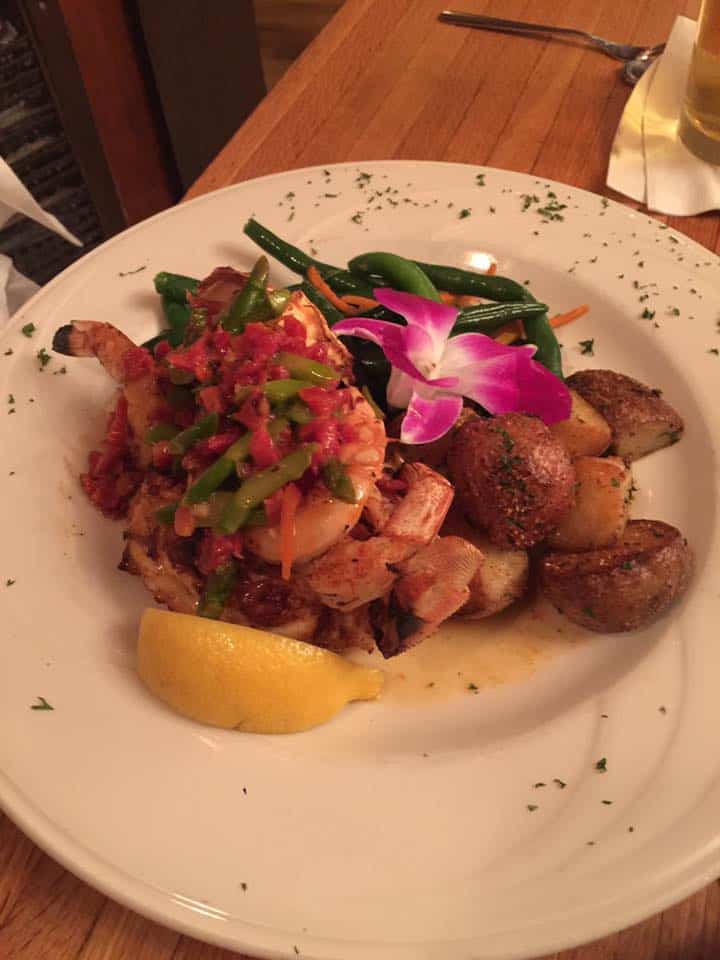 Location: 11546 Andy Rosse Lane on Captiva Island
Price: $$
Known for: Beautiful location, unique European inspiration
Head to downtown Captiva Island to enjoy a great meal and a breathtaking view at The Mucky Duck.
This restaurant has been serving locals and visitors to the area since 1976, and its popularity is just as high as ever. If you're searching for a place with an incredible view of the sunset, be sure to enjoy dinner here.
When you come in for dinner, you'll be treated to sumptuous seafood options such as crab cakes, oysters Rockefeller, and pan-seared diver scallops. English fish and chips and the Grouper "Café de Paris" are also popular options.
Finish your meal with a dessert like the Mucky Duck Surprise or the homemade blueberry sour cream pie.
The Sandbar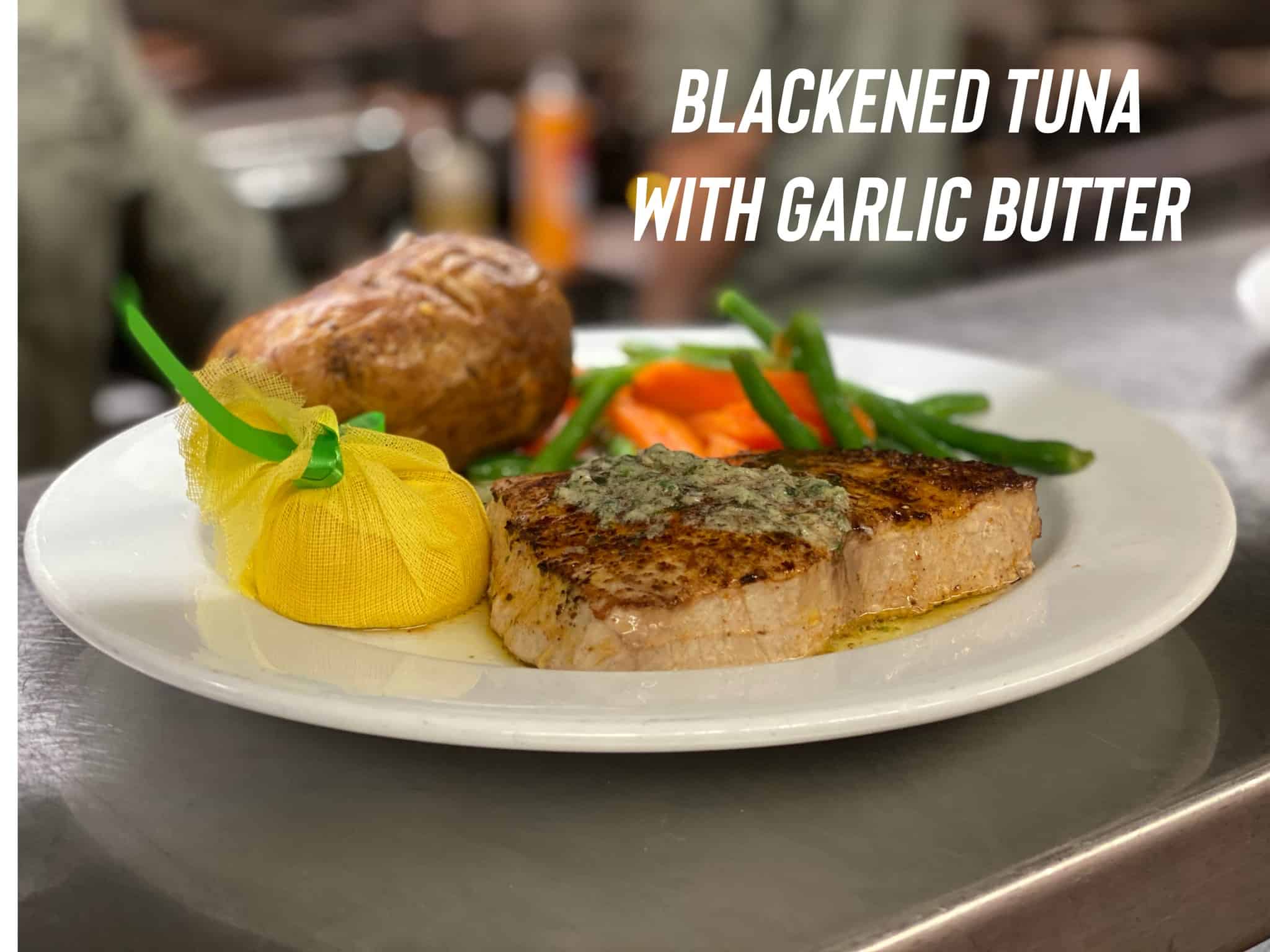 Location: 2761 West Gulf Drive
Price: $$
Known for: Great drink menu, fresh seafood
For an upscale and inviting experience near the water, enjoy a meal at The Sandbar. This eatery has received multiple Travelers' Choice Awards and Certificates of Excellence from TripAdvisor, so you know you're in for an incredible meal prepared with the freshest ingredients.
To begin your meal, indulge in a selection from the massive wine list. Then, move on to an appetizer like the Boutique Oysters, mussels, or boom boom shrimp.
Some entrée favorites include jerk salmon, the Seafood Trio (featuring grouper, crab cakes, and scallops), and shrimp scampi. For those not in the mood for seafood, try the baby back ribs or 8oz filet mignon.
George & Wendy's Sanibel Seafood Grille
Location: 2499 Periwinkle Way
Price: $$
Known for: Daily specials and extensive wine list
George & Wendy's Sanibel Seafood Grille offers a dining experience for everyone.
Enjoy a casual meal in the sports bar and lounge or get a great view of the water from the garden patio. Guests are also welcome to settle down in the main dining room or back dining room for an intimate experience.
On the dinner menu, guests will find tempting appetizers like coconut shrimp and black and white sesame encrusted ahi tuna. For your entrée, select a specialty flatbread or enjoy seafood selections like the lobster fettuccini alfredo or seafood linguini. To truly treat yourself, consider one of their Surf and Turf options featuring fresh seafood and USDA choice center cut filets.
Also Read: Best Seafood Restaurants in Naples, FL
Island Time Bar & Grill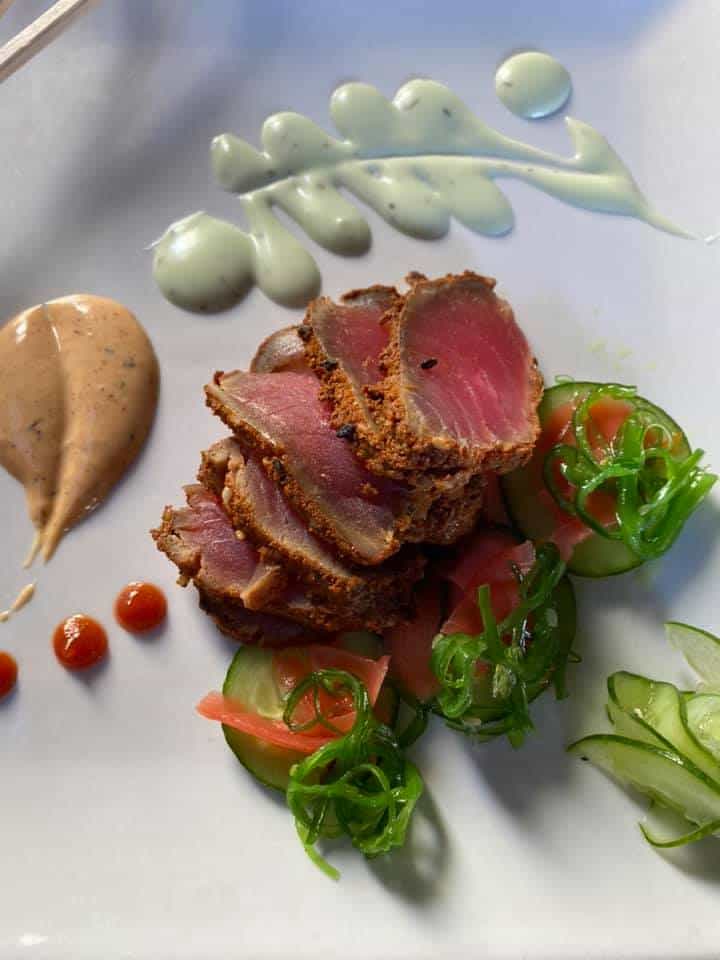 Location: 937 East Gulf Drive
Price: $$
Known for: Creative menu, welcoming atmosphere
Island Time Bar & Grill boasts a family-friendly setting where guests of all ages can enjoy burgers, sandwiches, seafood, and more. The wait staff will greet you with a smile and invite you to try a specialty cocktail while you enjoy your food and listen to some live music.
The menu options here are truly creative, from the lobster and shrimp roll to the Island Time Burger. They offer several varieties of "Florida tacos" in varieties like jerk chicken and bacon cheeseburger. Be sure to also order some fried cauliflower or coconut shrimp to share with the table.
Coconuts Poolside Bar & Grill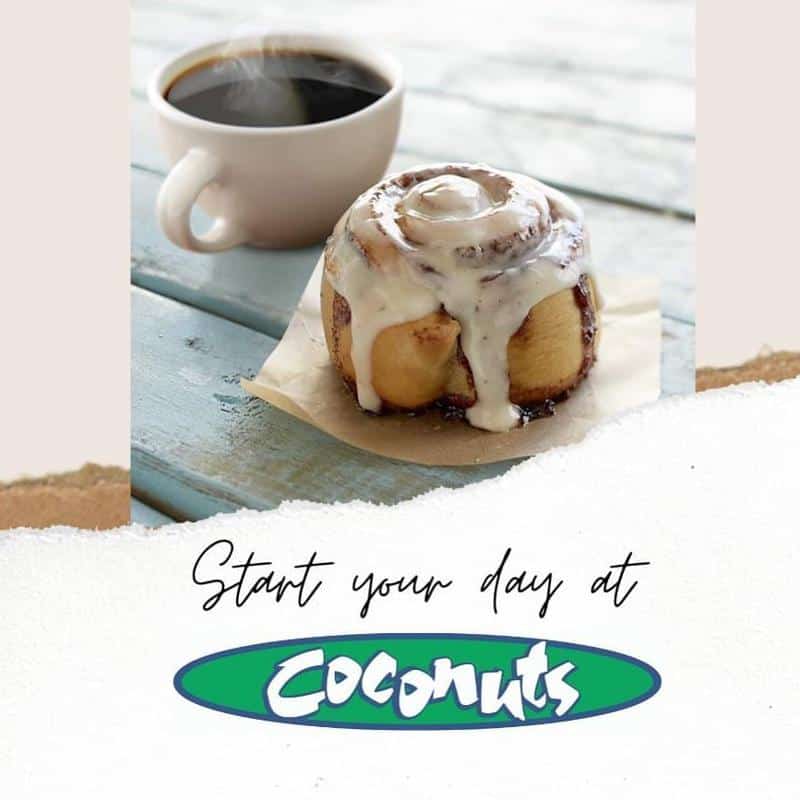 Location: 2255 West Gulf Drive
Price: $$
Known for: Beautiful Gulf and pool views, great happy hour specials
Situated within the Casa Ybel Resort, Coconuts Poolside Bar & Grill is an amazing option to enjoy a meal with a stunning view of the Gulf of Mexico. Indulge in a signature cocktail and the company of your friends while you wait for your food to be delivered to your table.
The menu here truly offers something for everyone. Begin with the fried calamari and shrimp, tri-color nachos, or three-cheese flatbread. Then, move on to entrée selections like the Gulf Grouper sandwich, lobster salad roll, Angus burger, or sesame-crusted tuna salad. Wash it all down with a cocktail like the Casa Paloma or the Frozen Mudslide.
Read More:
Final Thoughts
Sanibel Island offers stunning Gulf views no matter where you go, but these restaurants offer spectacular places to enjoy fresh food and refreshing cocktails along with the view. Regardless of what else your Sanibel vacation brings, be sure to relax for a meal at one of these eateries.