Falmouth is located on the southwest corner of Cape Cod. Famous for its stunning beaches and crystal clear waters, which the Gulf Stream gently warms.
For many years, Falmouth has drawn world-class chefs to the area. The chefs want to experience the lively and diverse culinary scene and work with some of the freshest seafood available anywhere.
These chefs have brought their skills, experience, and influences from around the world, which has enhanced native dishes and cuisine.
The food scene has developed into a gastronomic destination, from food trucks and bistro-style eating to fine dining. You are assured of a fantastic food journey in Falmouth.
To help you on your journey, we have isolated a few restaurants that stand out from the crowd.
Best Restaurants in Falmouth, MA
The Glass Onion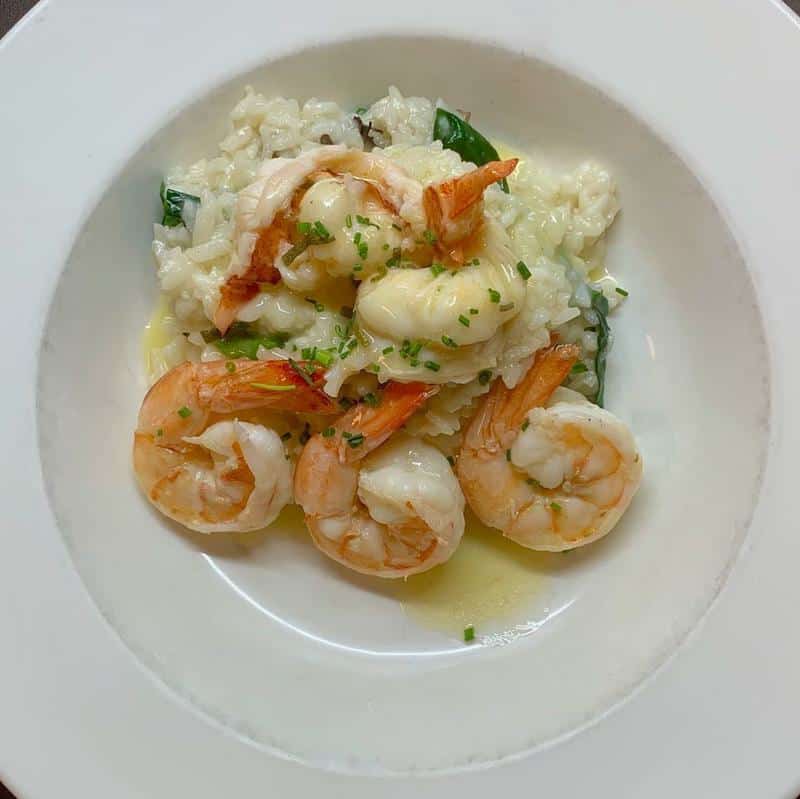 Address: 37 North Main St, Falmouth, MA 02540
Phone: +1 508-540-3730
Best known for: Lobster strudel, Homemade rosemary bread, and Homemade ice creams.
In what is considered one of the oldest "malls" in America, located on North Main Street, is this 12-year-established restaurant.
After a complete renovation, the restaurant opened with only the original front wall left intact with its vast windows that allow afternoon light to stream in.
The menu is small, seasonal, and heavily influenced by the restaurant's close vicinity to the sea and incredible seafood. The meal starts with rosemary bread, homemade by the owners' mother daily.
Each dish has an instant familiarity, but once the Glass Onion twist is applied, it lifts them to another level.
There is a chic patio area for those who like outdoor dining or prefer everything slightly more casual; either way, do not miss the chance to eat here.
Añejo Mexican Bistro & tequila bar
Address: 188 Main St, Falmouth, MA 02540
Phone: +1 508-388-7631
Best known for: Mexican and cocktails
This beautifully decorated restaurant has a feel from south of the border, befitting a Mexican restaurant.
Opened in 2018, Añejo Mexican Bistro has become quite a sensation in Falmouth, and its atmosphere spills out onto the sidewalk. It is so popular that you may have to join a waitlist to get a table despite indoor and outdoor seating.
The Mexican food has wowed diners since opening. With the chefs taking advantage of the fresh seafood and local produce, they offer authentic Mexican food with a Cape Cod twist.
The success is no surprise with menu items such as calamari mojo, Mahi Mahi tacos, and more traditional dishes. The menu is varied and offers an opportunity to try new or unfamiliar dishes.
All in the knowledge that every dish has been prepared with care and attention.
The fun and sophisticated atmosphere is only enhanced by the excellent mixologist producing unique cocktails, helping make this a must-visit restaurant.
The Quarterdeck Restaurant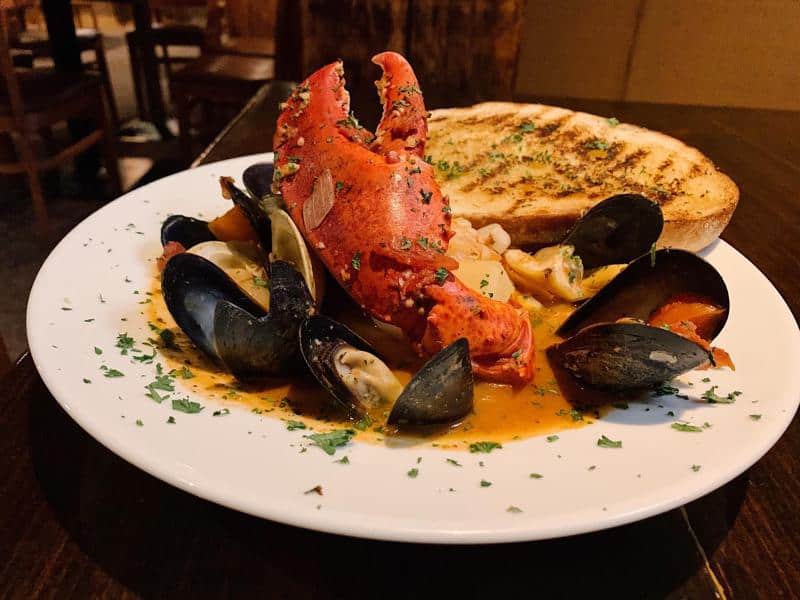 Address: 164 Main St, Falmouth, MA 02540
Phone: +1 508-548-9900
Best known for: Seafood and Cape Cod Classics
Originally known as the New Yorker, this restaurant changed owners in 1967 and became The Quarterdeck Restaurant.
The décor uses reclaimed wood from the 1600s, salvaged from the boatyard in Falmouth. It also incorporates a stained glass window from a destroyed church in Maine.
The extensive menu caters to meat eaters with New York sirloin, filet mignon steaks, and a range of burgers.
Diners wanting a lighter meal can tuck into a lobster sandwich or a cape cod Rueben. The raw bar contains enticing Korean Oysters topped with spicy Kimchi and Sambal Aioli.
A read through The Quarterdecks favorites offers you a seafood pot pie with lobster, shrimp, scallops, and haddock or delicious crab cakes.
Overall this long-established restaurant can meet every diner's needs, and you don't stay in business for 40 years unless you have something right.
La Cucina Sul Mare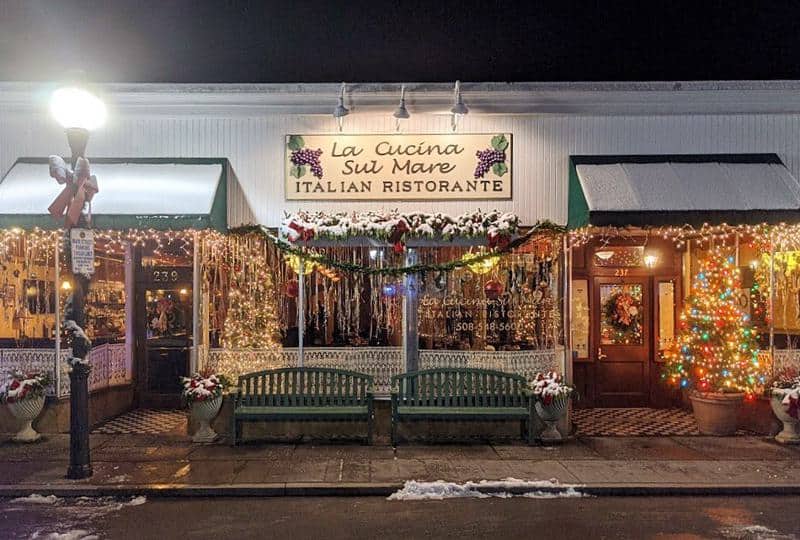 Address: 237 Main St, Falmouth, MA 02540
Phone: +1 508- 548-5600
Best known for: Northern Italian cuisine
La Cucina Sul Mare, or kitchen by the sea, is to be found right in the heart of Falmouth. The owners expanded the original restaurant in 2011 to add much-needed additional seating, a delightful full bar, and an intimate atmosphere.
The kitchen produces traditional Northern Italian dishes and Mediterranean plates with finesse and dedication. Old School signature dishes such as meat lasagne made with meatballs, Italian cold cuts, and sweet sausage, or timeless favorites such as fettucini alfredo. But this menu also has a few surprises in store. The Seafood Sauté of lobster, shrimp, scallops, mascarpone sherry cream sauce, snow peas, asparagus, and linguini is particularly interesting. Given that the seafood in Cape Cod is astonishing, this dish could be a triumph.
The homemade desserts round off the meal perfectly and leave you with a glow of satisfaction as you try to digest the large portions and soak up the fantastic atmosphere.
Estia on Main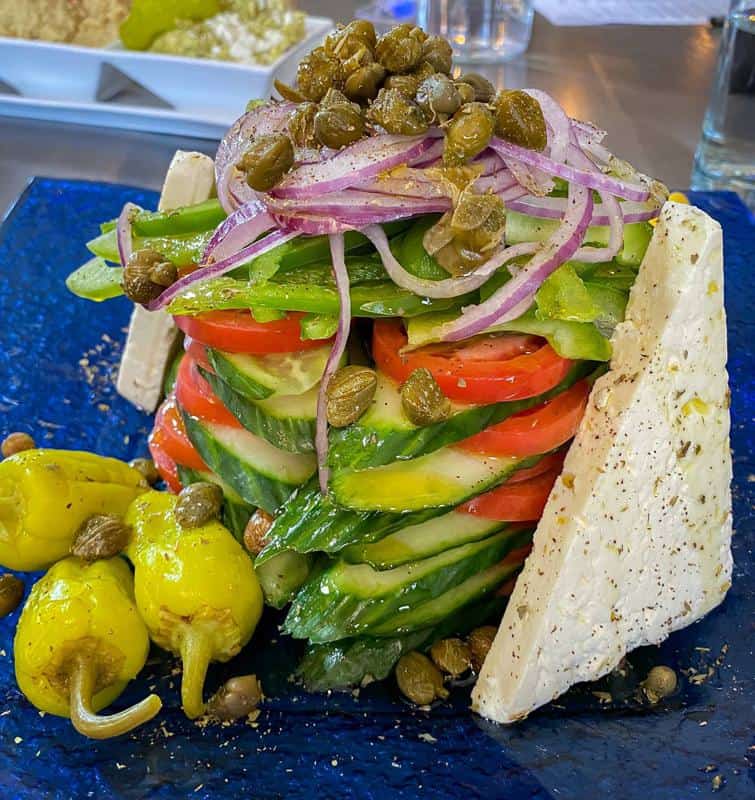 Address: 117 Main St, Falmouth, MA 02540
Phone: +1 508- 548-3300
Best known for: Greek cuisine and coal-fired pizza
If you can't get to Greece for the food, let the food come to you by visiting Estia on Main.
This excellent restaurant is decorated with meticulous attention to detail, from stylish silverware to pretty artwork. It has clean, modern lines but is not pretentious, and the outside dining continues this trend of casual but classy.
If you are typically used to food from so-so Greek diners, you are in for a real treat. The menu and quality are a vivid reminder of how Greek food should be when produced by a kitchen with care and knowledge of the cuisine.
They have all the favorites, gyros, kabobs, dips, and spreads with warm pittas, but how about a coal-fired pizza?
Using coal produces oven temperatures much higher than wood and locks in flavor faster. Try the coal-fired wings, and you will understand why they use coal.
They have a range of Greek specialties, interesting fish dishes, steaks, and chops. The wine list is worth noting for including some classic Greek wines to accompany your meal.
Pickle Jar Kitchen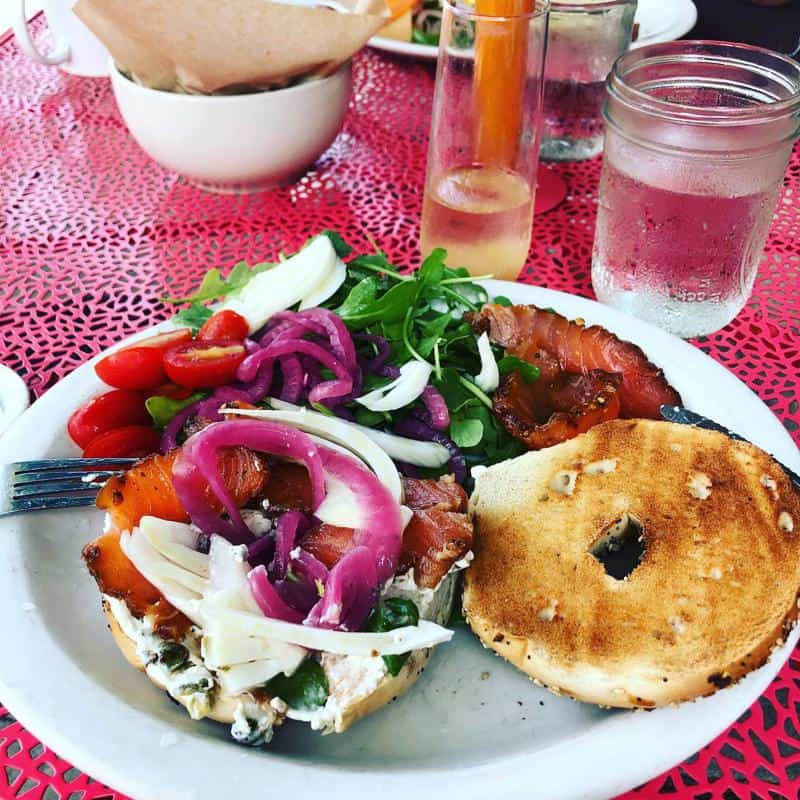 Address: 170 Main St, Falmouth, MA 02540
Phone: +1 508-540-6760
Best known for: Breakfast and lunch sandwiches
Opened in 2013 in the historic "Weeks" building on Main street, Pickle Jar Kitchen is as unique an eating establishment as you are liable to find.
Run by two families, it is a fusion of diner and wholefood restaurant, but don't think that excludes anyone.
One of the fantastic things about this place is its' endless ability to cater to everyone. If you are vegetarian, vegan, gluten intolerant, or a fully signed up meat eater. In that case, they have a menu that will excite you.
Whether you are a bacon and egg lover or prefer pastrami cured salmon on a bagel with pickled fennel and herbed cheese, this tiny establishment has you covered with sammies, salads, and their "kitchen creations."
These include an Open Faced BBQ Boneless Pork, as seen on Diners, Drive-Ins, and Dives, or the Quinoa Tabbouleh Platter; the choice is astonishing.
All the meats are house-roasted, and the pastries are all homemade. The pickles are the best; you can take a tub of them home with you.
Simply Divine Pizza Co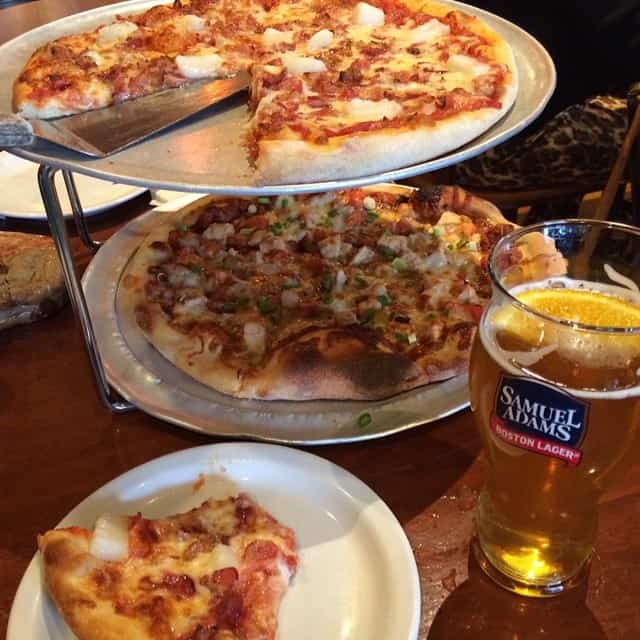 Address: 271 Main St, Falmouth, MA 02540
Phone: +1 508- 548-1222
Best known for: Pizza, pasta, and sandwiches
The name says it all, The Simply Divine Pizza. This long-established pizza restaurant on Main Street has built a reputation for the highest quality pizzas. Attention to detail is the key to a great pizza, from using only the best ingredients to the fresh, slow-fermented dough for the perfect crust flavor and texture.
Everything is cooked in a stone-fired oven to ensure the flavors get sealed in and the pizza is cooked uniformly.
They are very proud that no sugars or oils are added to the dough or sauces, and they contain no additives, preservatives, or anything non-natural. You can see the artisans stretching and hand tossing crusts in front of you through the open kitchen.
There is also a full selection of starters, salads, pasta favorites, calzones, wraps, and sandwiches. There is a good children's menu, and the bread pudding is the highlight of the dessert menu. All of this is served in a bright, cheerful, family-friendly environment.
Jacks Restaurant & Bar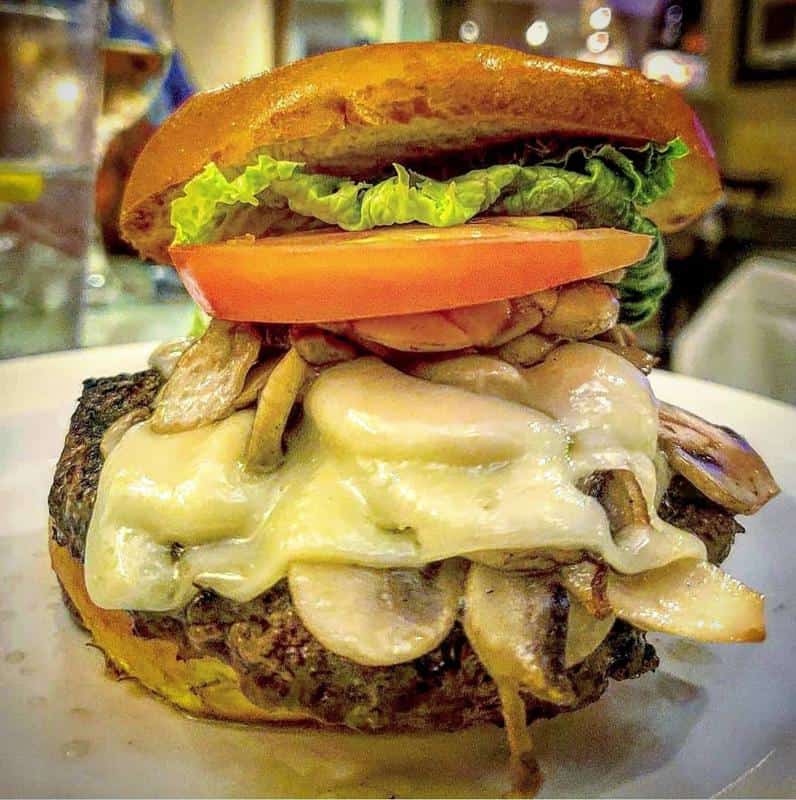 Address: 327 Gifford St, Falmouth, MA 02540
Phone: +1 508-540-5225
Best known for: Pizza and live music
Jack's Restaurant and Bar is a local favorite, just like Jack himself. The man knows his stuff with over 50 years of hospitality experience in Falmouth.
The locals have grown up with Jack, who doesn't disappoint, greeting and hosting his guests while managing a bustling, lively bar.
The menu is varied with steaks, burgers, salads, fish, seafood, chicken dishes, and pasta. But the stars of the show are the award-winning pizzas.
The pizzas have been getting rave reviews for years, which is a testament to Jack that the standards are maintained.
The bar is also well known for live music. Be it a singer, a band, or Jack playing piano requests; there is always a fun and friendly atmosphere.
So if you find yourself at a loose end in Falmouth, give Jacks a try.
Also Read: Best Restaurants on Block Island, RI
Flying Bridge Restaurant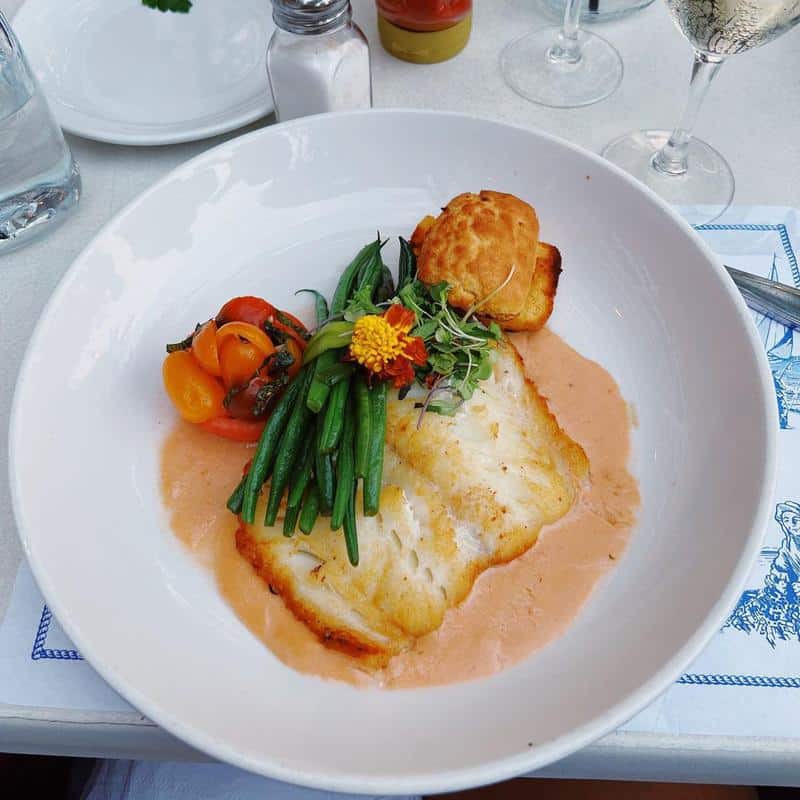 Address: 220 Scranton Ave, Falmouth, MA 02540
Phone: +1 508-548-2700
Best known for: Seafood and Harbour setting
If you have ever fancied sailing right up to a restaurant and stepping onshore for a seafood feast, you can do this at the Flying Bridge.
Set on the waterfront in Falmouth harbor, the Flying Bridge has been serving Cape Cod's best since 1983. You can watch the boats come and go while dining from the extensive menu on the multi-tiered terrace.
The menu includes a range of Cape Cod classics and a raw bar. The whole menu is familiar and doesn't stray far from its roots, but that is not to say it is staid or plain.
For those who prefer their protein from the land, there are menu options to accommodate and a few vegetarian options.
The mission of this restaurant is to serve good quality food that will leave their customers wanting to return. It is easy to see why they continue to succeed with their mission.
Osteria La Civetta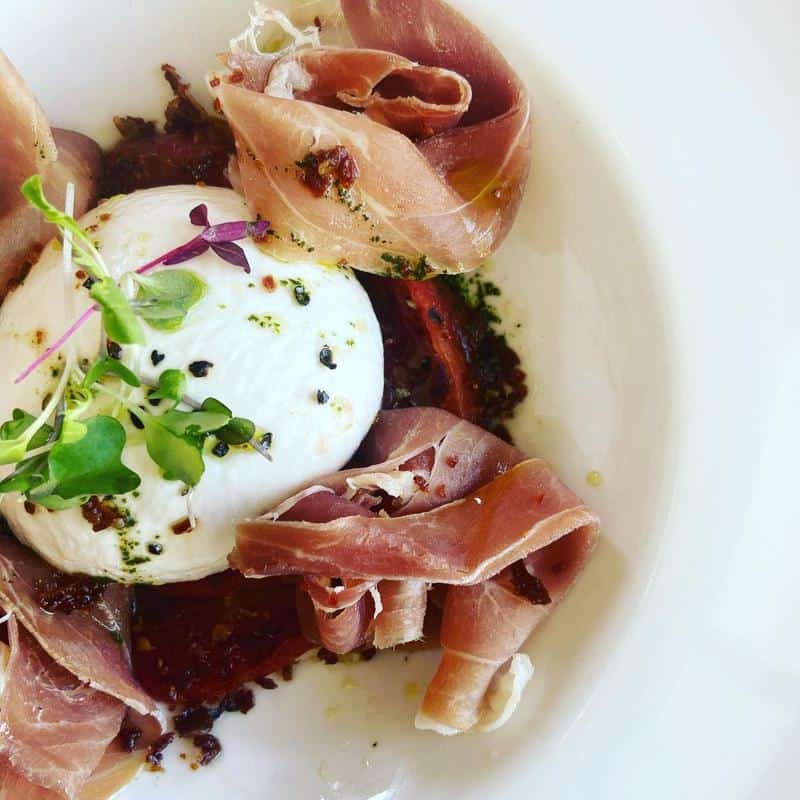 Address: 133 Main St, Falmouth, MA 02540
Phone: +1 508- 540-1616
Best known for: Italian cuisine
La Civetta, or the little owl, opened in 2007 and continues to deliver unpretentious food with its' roots deep in family traditions.
The ambiance is quite unique as the owners shipped items from dismantled farmhouses and flea markets to create an authentic Italian setting.
The menu, as expected, is pasta based, but given that the pasta is made by hand daily, that is no detraction.
Overall the menu is small but caters to all tastes, and it is evidently designed around the quality ingredients used.
Of particular note is the ragu di salsicca, fileja pasta with slightly spicy sausage, and broccoli rabe ragout, topped with pecorino. Ice creams and gelatos dominate the dessert menu.
Attractive dessert options are the homemade "torte della nonna" and the choice of a selection of Italian cheeses, honey, compote, and nuts.
These would round off a meal perfectly, accompanied by a glass of fine Italian wine.
La Civetta is Italian food cooked with love and served as if you were a family member, an excellent combination.
Read More:
Conclusion
It is evident that Falmouth has an extensive food scene, and you can find every style of cuisine without venturing far from Main Street.
So whether you are only after a quick sandwich or a complete dining experience, a quality establishment in Falmouth is ready to serve you and give you a great time.
Map of Best Restaurants in Falmouth MA