Rockland, Maine, is right in the heartlands of Mid-Coast Maine. Renowned for its lobster fishing industry, the area is famous for its rocky shoreline and outstanding natural coastal beauty.
There are countless harbors and inlets, making it a joy for boating, sailing, fishing, or hiking. Surf casters can enjoy saltwater fishing from any of the numerous beaches and piers.
The town is recognized as being tourist-friendly, and the locals are very hospitable and proud to show off their town.
The town is a vibrant and prosperous coastal town with historic buildings and quality retail shopping, and it is a top-drawer destination for foodies.
Here are our top picks for dining options in Rockland, Maine:
Best Breakfast: Home Kitchen Cafe
Best Newcomer: Eclipse of the Pearl
Best Ambience: Primo
Best Restaurants Rockland Maine
Home Kitchen Cafe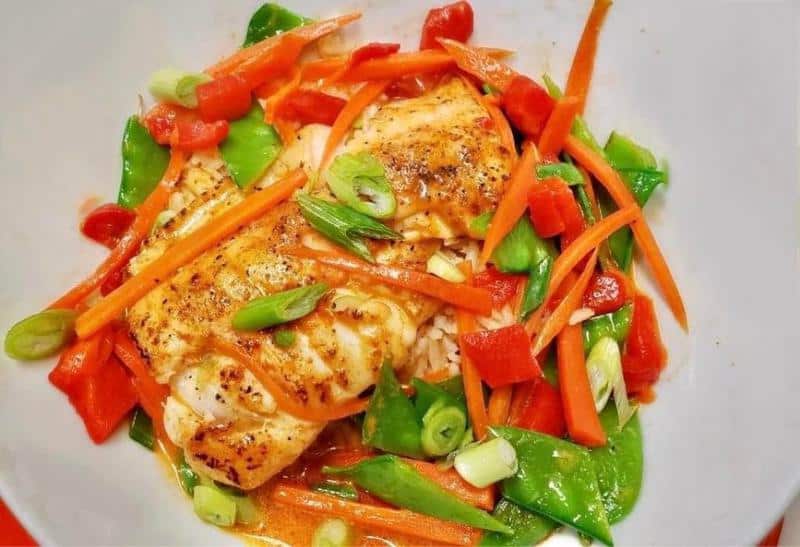 Address: 650 Main St, Rockland, ME 04841-3338
Phone: +1 207-596-2449
Best known for: Breakfast and Sandwiches
The Home Kitchen Cafe opened in 2009 and is Rockland's go-to place for breakfast.
It has indoor seating as well as an outdoor patio for the warmer months. The Café is located in a former 1940s gas station.
The Café offers homemade baked goods and everything else being "scratch-made" on the premises.
The menu is comfort food with a touch of southern charm. Try out the homemade corn tortillas in a fish taco, breakfast burritos, or corned beef hash with house-made corned beef.
The extensive sandwich range includes classics like Rubins and BLTs and more exotic creations. The salad range is engaging, with a wide range of ingredients being used.
You can get burgers, subs, mac and cheese, all the usual favorites expected from an all-American Café.
Of particular note are the white, wheat, oat, rye breads, and buns baked in the in-house bakery.
In Good Company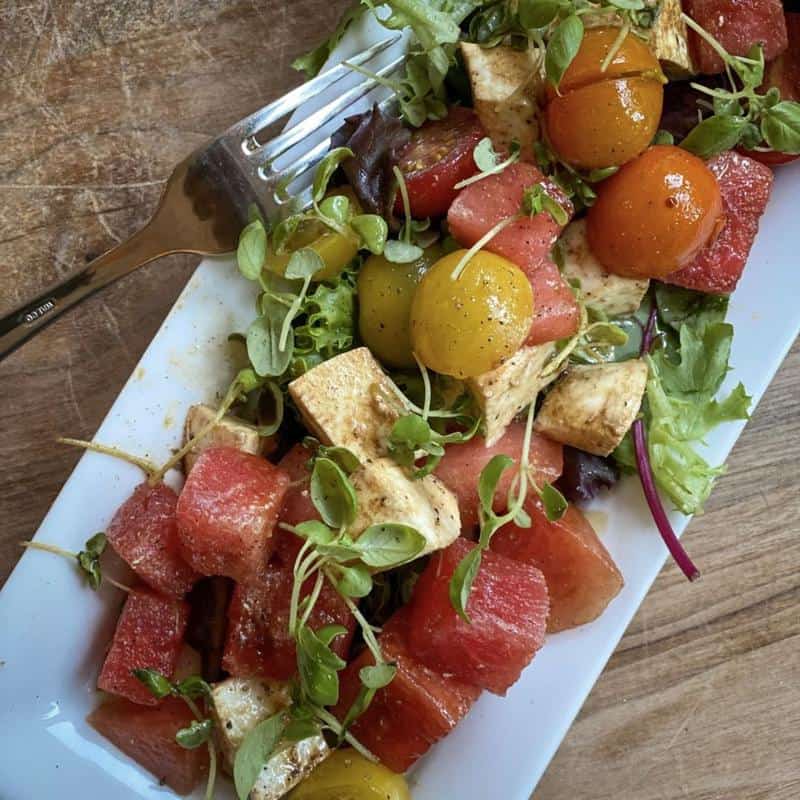 Address: 415 Main St Rockland, ME 04841
Phone: +1 207-593-9110
Best known for: Incredible wine and drinks list
In Good Company is a restaurant and wine bar that opened in 2004 on Main Street, Rockland. It is housed in a former bank and has a charming and cozy atmosphere.
If you sit at the bar, you see the chefs at work.
The menu changes regularly because it is based on the seasonality of ingredients.
The servers have been trained to make suggestions of wine pairings for each dish, which is a treat for diners.
Check out the wine list with wines from across the world. In fact, the drinks menu runs to ten pages in total.
The menu begins with light, tapas-style snacks such as Cherry Peppers Stuffed with Provolone and Prosciutto.
The entrees menu is small but is very well balanced. A selection of fish dishes, vegetarian plates, and their signature Blue Cheese Butter Roasted Beef Medallions with Mashers and Demi are available.
Finish up with a delightful fudge cake dessert, and I'm sure you will have enjoyed the whole experience.
Primo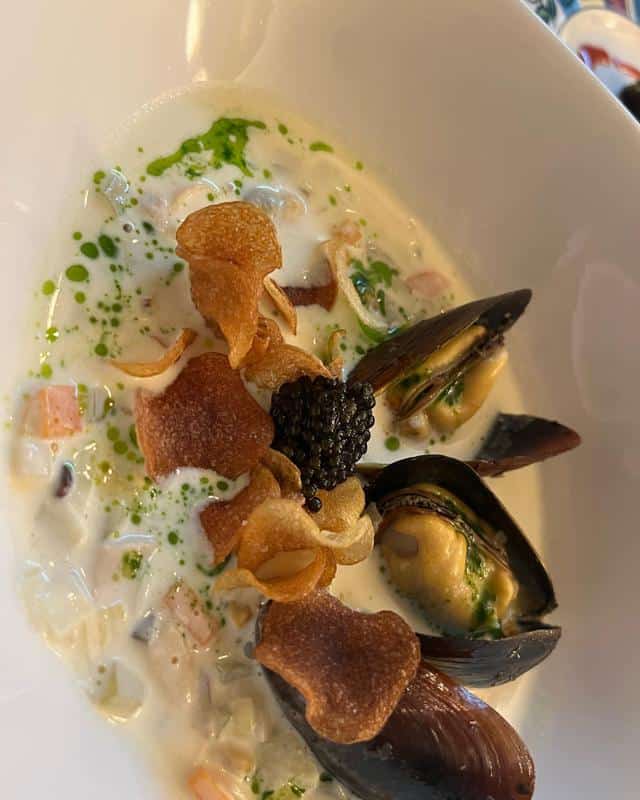 Address: 2, Main St, Rockland, ME 04841-3814
Phone: +1 207-596-0770
Best known for: Multi Award-winning Chef and Daily Menu
Primo is more than a restaurant; it is an ethos, a way of life, and a farm!
The award-winning chef and owner aim to become a "full circle restaurant" where nothing is wasted, and everything has a purpose.
The restaurant offers multiple dining experiences within the victorian house that is the restaurant. Whether you want formal, chic, modern, or casual dining, they have an atmosphere to suit your needs.
The dining rooms all have fixed menus, and the daily menu changes each day based on what has been harvested from the farm and gardens.
Looking at the daily menu on the day I'm writing this, the extensive list of antipasti is enticing. Dishes such as Octopus a la plancha with chickpeas two ways.
The entrees are delightful, with various land and sea dishes. Why not try the wood-roasted Branzino, Moulard Duck, Dayboat scallops, or swordfish? The menu just gets better and better, and that is not the whole menu!
Rustica Cucina Italiana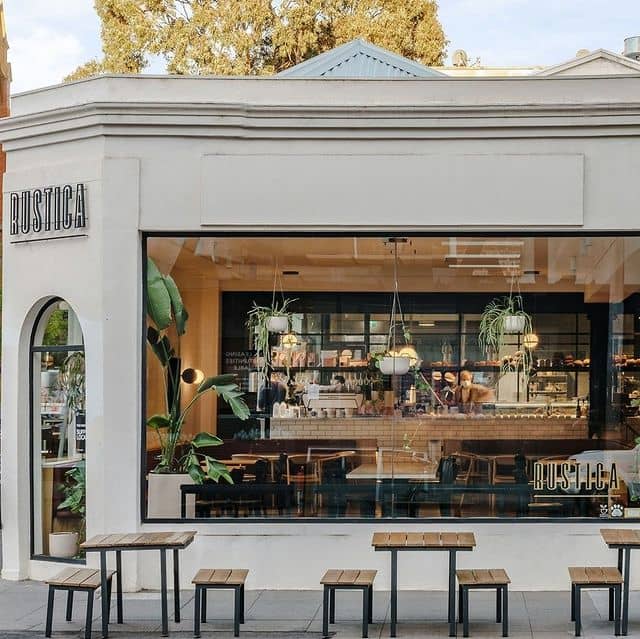 Address: 315 Main St, Rockland, ME 04841-3303
Phone: +1 207-594-0015
Best known for: Italian Cuisine
Rustica Cucina Italiana opened in 2006 and has been chosen as the "Best of the Best" for Italian cuisine by the local community.
The restaurant is welcoming and full of old-world charm and offers a simple range of classics and more eclectic Italian fare.
Everything possible is made from scratch, sausage, pasta, loaves of bread, desserts, stocks, and sauces.
The menu, although not extensive, is well thought out and shows a chef who understands his cuisine.
There are plenty of Italian favorites in the pasta section: shrimp and polenta, Penne alla Bolognese, and Spaghetti and Meatballs.
The pizzas are very well received by customers, and the sausage pie sounds particularly delicious with the house-made sausage and herb ricotta.
Finish with a house-made Tiramisu or Boca Negra, an intense chocolate torte with caramel, and a glass of wine. Choose from one of the wide range of Italian wines available.
Hill's Seafood Co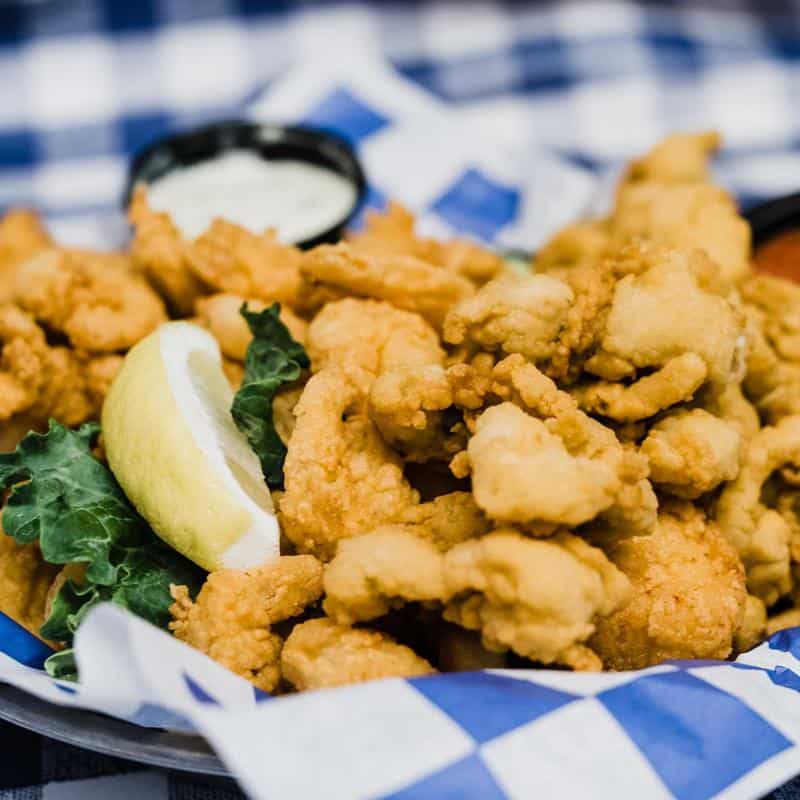 Address: 266 Main St, Rockland, ME 04841-3306
Phone: +1 207-593-8400
Best known for: Seafood
This family-owned casual dining restaurant is focused on family dining using the freshest seafood. Hill's Seafood Co. has been voted "Best of the Best" for four years, so they must have something right.
The restaurant has fantastic water views and a fun atmosphere and is open for lunch and dinner.
The menu is extensive and offers everything a family could want. Familiar deep-fried classics, fish, seafood, full plates, burgers, and sandwiches.
I like that some meals have a choice of sides, such as baked potato, seasoned broccoli, coleslaw, garlic bread, or french fries.
The kids' menu is fun and includes fresh fish dishes, and the option to swap fries for broccoli is welcomed.
Overall an ideal place for an easy-going family meal with great food.
Ada's Kitchen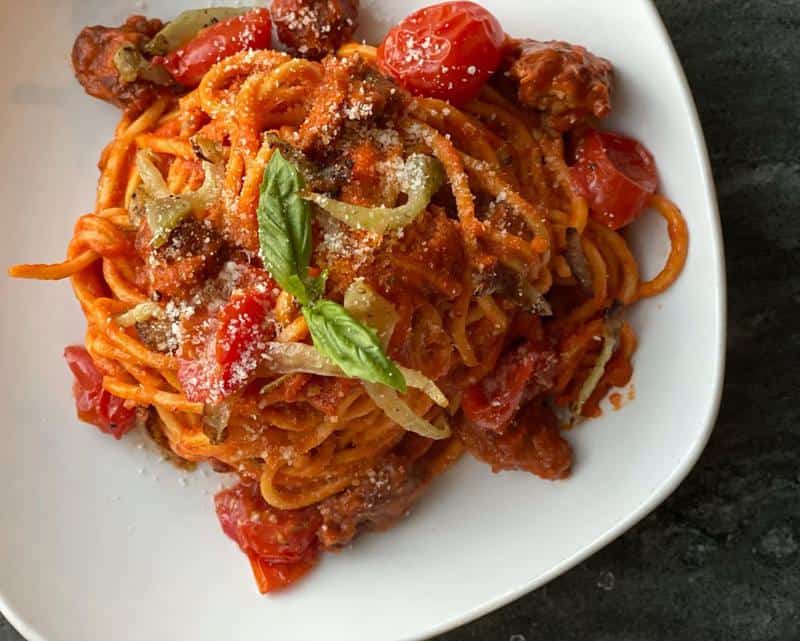 Address: 449 Main St, Rockland, ME 04841-3383
Phone: +1 207-593-7735
Best known for: Traditional Pizza and Pasta
Ada's Kitchen is an authentic Italian restaurant offering handmade pasta, pizza, and homemade desserts.
It opened in 2007, supplying top-quality food using locally sourced and specially imported ingredients.
The restaurant has indoor dining, a trendy patio area, and a cocktail bar.
The menu is precisely what you want from a pizza and pasta joint.
A full menu offers what you want from a restaurant in this style.
The peach Caprese salad sounds exciting, as does the Campanelle and pesto with roasted seasonal vegetables.
One thing that caught my eye was the intelligent addition of a set menu for two and family-style options for four people, which would make for a great sharing experience.
Be aware that the restaurant is closed on Sundays and Mondays to avoid disappointment.
Eclipse of The Pearl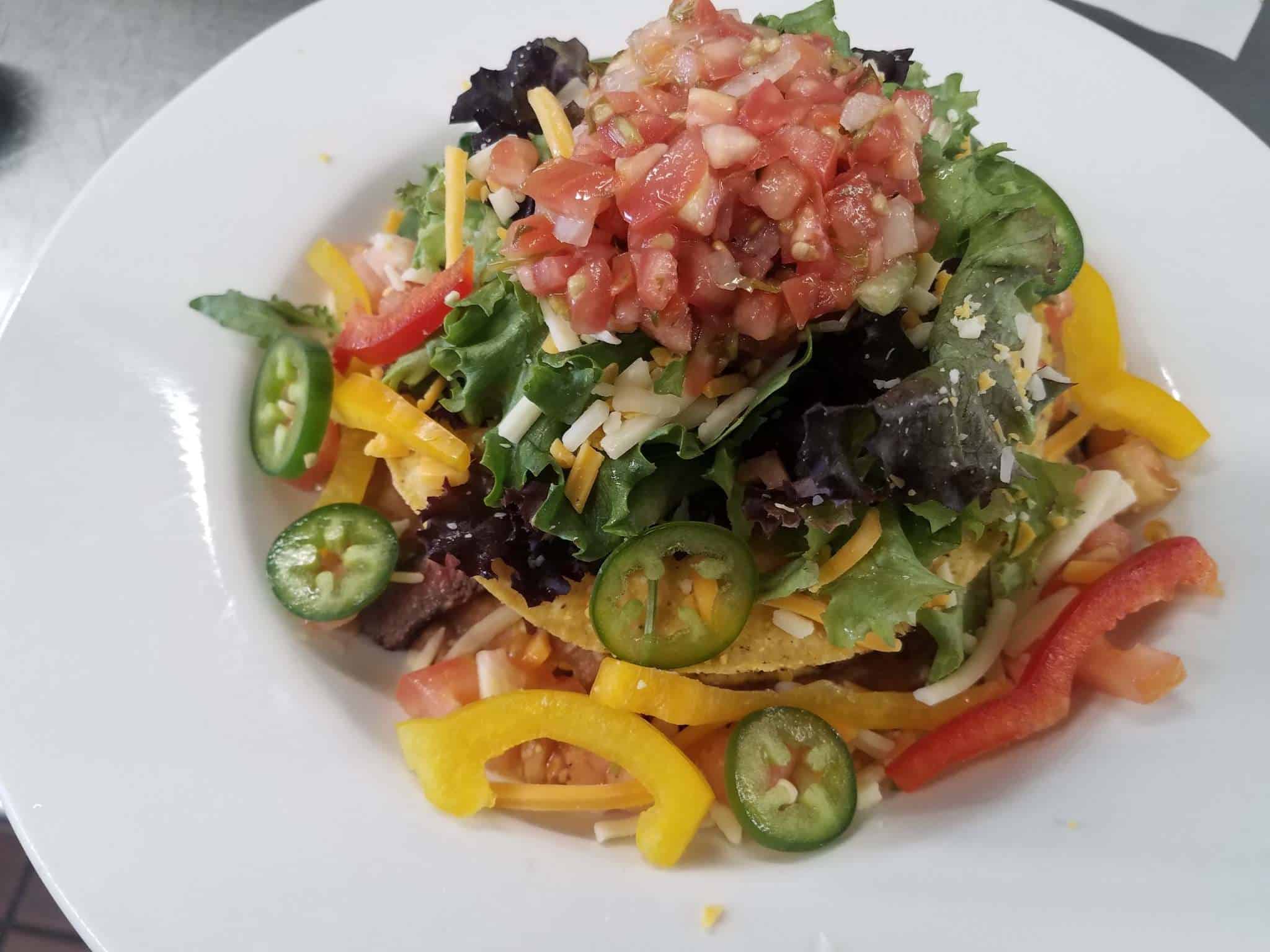 Address: 275 Main St, Same Pier As The Pearl, Rockland, ME 04841-3360
Phone: +1 207-593-8847
Best known for: Great food and attentive staff
This recently renovated restaurant and bar is located opposite the pier from the Pearl in an unassuming building.
It has an enviable location on the waterfront and is decorated in a coastal theme using reclaimed wood with big windows on three sides.
The menu is based on Maine staples along with a daily lunch special. The casual coastal food is well presented and uses high-quality ingredients.
There is a small menu of appetizers that sound delightful and a range of salads and fresh fish. The entrees offer a more comprehensive selection of burgers, wraps, tacos, and pasta dishes.
Keep an eye out for the very enticing daily lunch specials with dishes designed around ingredients available that day.
As the seating is restricted, they do not take reservations, so go early to not be disappointed.
North Beacon Oyster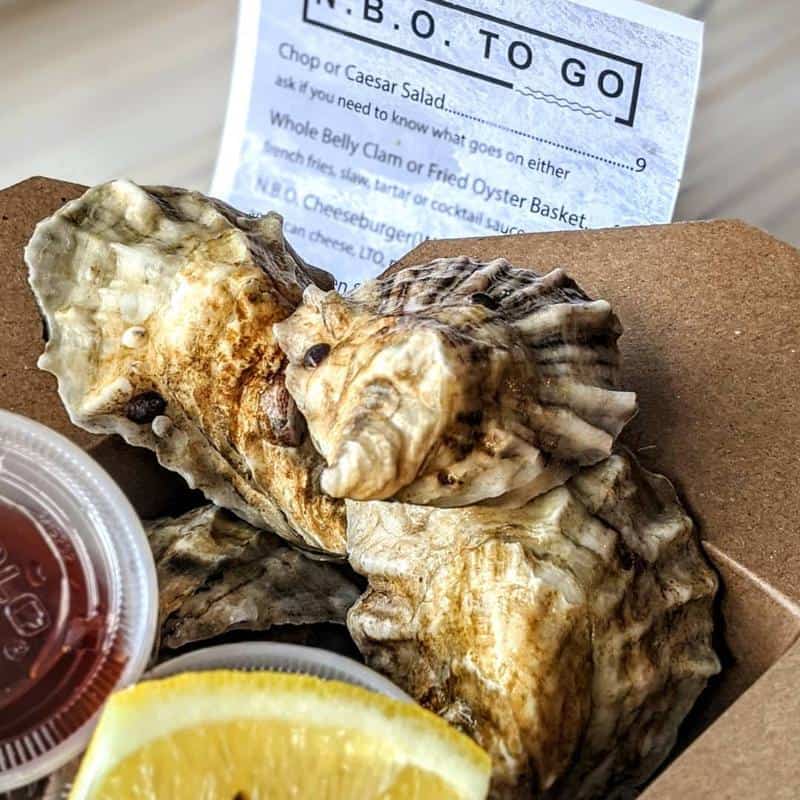 Address: 421 Main St, Rockland, ME 04841-3383
Phone: +1 207-466-9120
Best known for: Oysters and Seafood
North Beacon Oyster opened in 2008 in downtown Rockland serving local oysters, seafood, and meats.
The dining room is adorned with works from local artists and photos of friends and family.
The menu is a fusion of flavors from America and Asia, using local seafood as the main ingredients.
Ideas such as Red Curry, Thai Style Mussels, and Louisiana Style Shrimp with Crispy Polenta show the chefs' skill with solid flavors.
There are daily specials based on what is available and offer interesting choices.
It is disappointing that the menu doesn't try to accommodate vegetarians, so if you are meat-free, you might want to try another place to eat.
Make a reservation if you fancy eating here as it is popular and regularly full, but a word of warning, the restaurant does not have air conditioning.
Sammy's Deluxe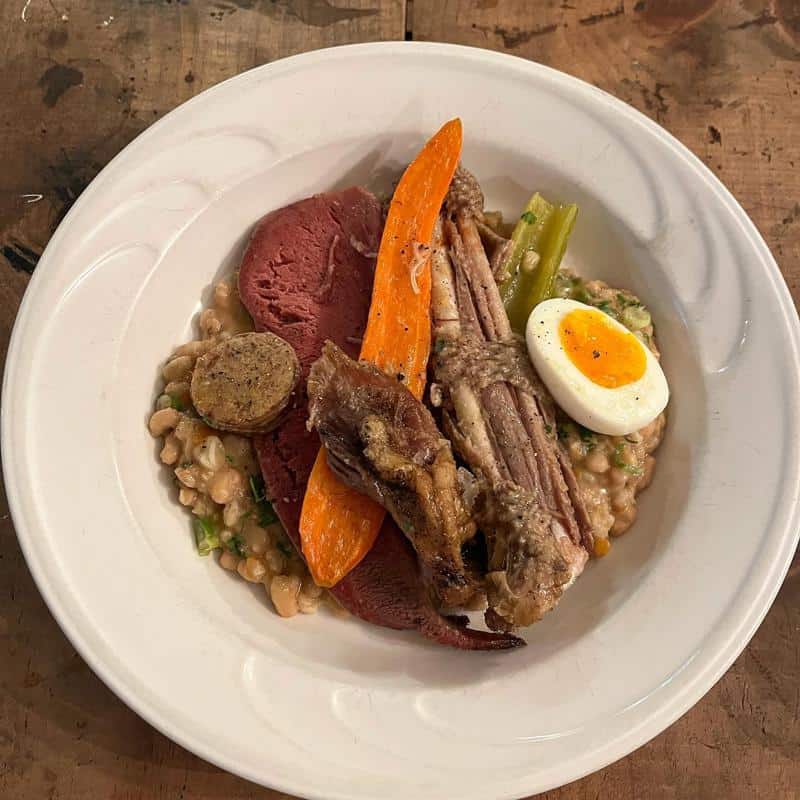 Address: 488 Main St at Lindsey Street, Rockland, ME 04841-3343
Phone: +1 207-466-9059
Best known for: Unconventional Menu
This simple Maine restaurant and wine shop have been causing a stir since opening in 2016.
At Sammy's Deluxe, you will find an unconventional menu with many dishes you will not have come across, and being a wine shop, some excellent wines.
This is not your standard Maine lobster and seafood restaurant; there are dishes to intrigue and challenge.
House smoked Haddock, Polish-style Creamy Cucumber Salad, and Halibut Meatballs in Minestrone Broth show the unconventionality. And the infamous Mock chicken strips made from mushrooms are all set to delight your palate.
The menu has some creative options for vegetarians, and if you fancy a cocktail, try a signature cosmopolitan with house-made cranberry juice.
Sammy's is only open Wednesday through Saturday and does not take reservations.
Up In Smoke BBQ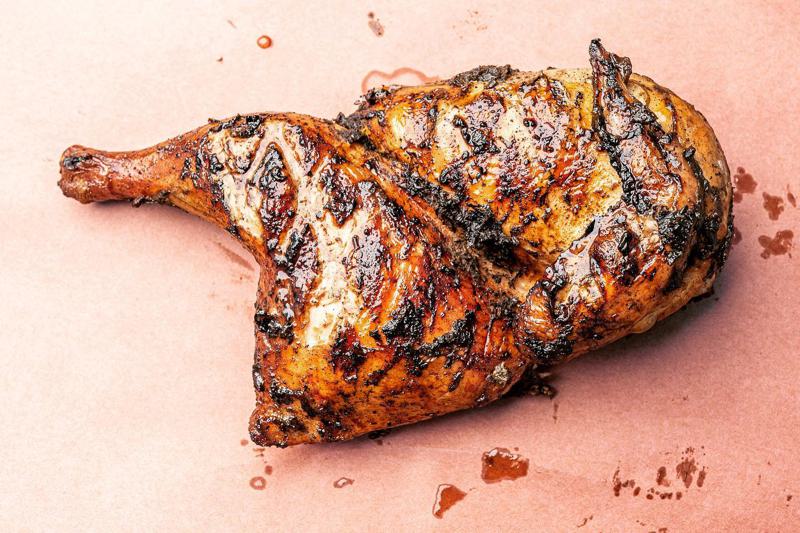 Address: 65 Tillson Ave, Rockland, ME 04841-3415
Phone: +1 207-593-8566
Best known for: BBQ Brisket and Generous portions
Let us deal with this straight up. Up in the Smoke BBQ is not a restaurant. It is a BBQ joint.
If you are looking for some of the finest BBQ meats this side of the Mississippi, check out this place.
Brisket, Ribs, Pork butt, Sausage, Jerk Chicken, and Pastrami, all enhanced with wood-fired smoky gorgeousness.
The owner fabricated the house-made wood-fired pits, and his dedication extends to the homemade rubs and sauces.
Sides run to BBQ beans, coleslaw, mac and cheese, and half sours when in season.
They have some no-frills outdoor seating, but the fact that you can't get a cold beer to go with your BBQ meal is a great shame.
Trackside Station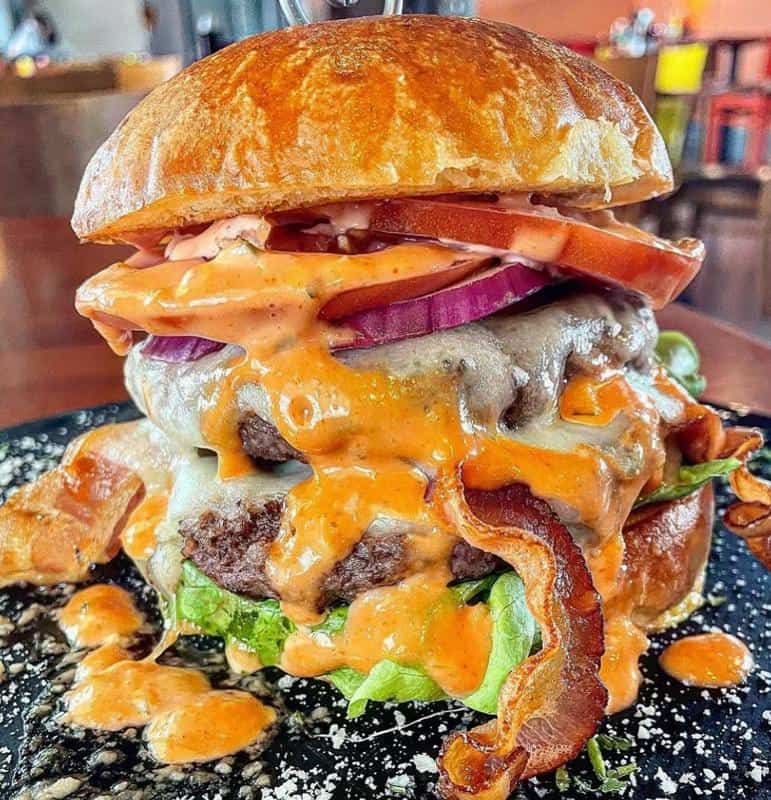 Address: 4 Union St, Rockland, ME 04841-2739
Phone: +1 207-594-7500
Best known for: French Fries and Poutine
Trackside Station is within the city's original train station. The décor has been preserved and feels like a trip back in time.
You can dine inside or on the outside terrace.
The bar will be lined with locals enjoying the atmosphere and ambiance as it has been a locals' favorite since opening in 2009.
The décor features patriotic flags in support of emergency services.
It is a family-friendly sports bar with a menu designed to meet its clientele's needs.
The extensive menu includes award-winning wings, flatbread pizzas, burgers, sandwiches, and much more. The entrees have more influence from the area with multiple seafood dishes.
A daily special option also makes your choice even more difficult.
Archer's on the Pier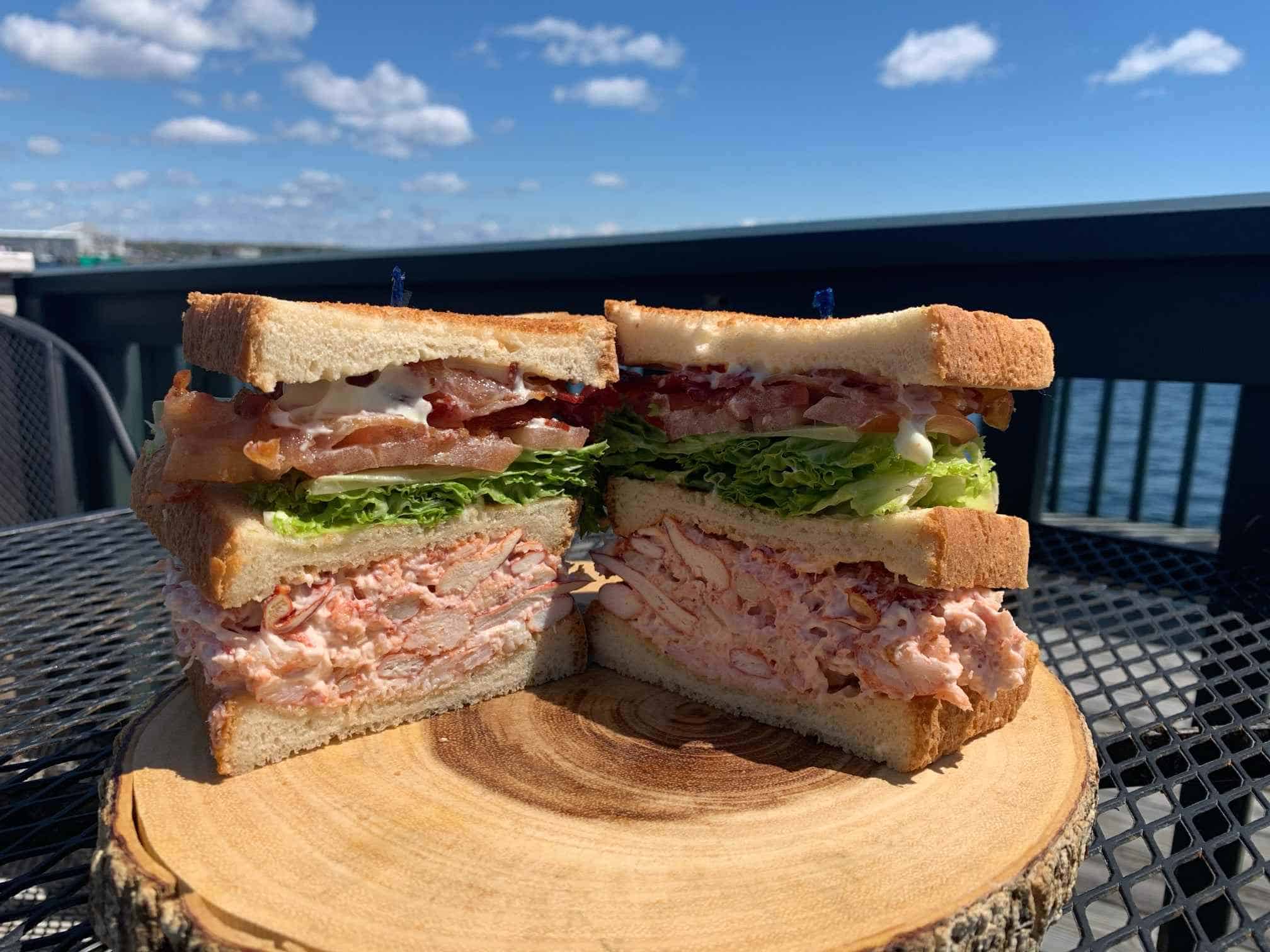 Address: 58 Ocean St, Rockland, ME 04841-3632
Phone: +1 207-594-2435
Best known for: The best of Maine on a plate
Archer's on the Pier opened in 2011 and is directly on Rocklands beautiful seafront. There is a large deck where you can watch windjammers drifting by, while you enjoy the seagulls and an ocean breeze.
Archers have a culinary reputation based on beating Bobby Flay in a lobster roll challenge.
The menu doesn't disappoint; it is a bounty of seafood cooked simply or with flair, depending on the dish.
There is a good pasta selection, and some fish dishes have a unique twist, such as flounder Florentine or Maine blueberry glazed Atlantic salmon.
They also have an excellent Sunday brunch menu which includes Old Time Red Flannel Hash; try it!
Read More:
Conclusion
Rockland, Maine, is a stunning destination with a long history of producing fantastic ingredients, which draws great chefs to the area.
The restaurant scene is vibrant, with eclectic offerings to suit every palate and budget.
Map of Best Restaurants in Rockland Maine