Set on the end of Cape Cod, Provincetown is a free-spirited place boasting vibrant views of the ocean that can take anyone's breath away.
Similarly, Provincetown features a diverse culinary scene that will make your trip to this town even better. Whether you prefer seafood, meat, or comfort food, this lively town has something to offer. Even vegetarians would quickly find a spot they can visit in this town.
So, to start preparing for your P-town adventure, check out this list of the 15 best restaurants in Provincetown.
Best Restaurants in Provincetown
The Lobster Pot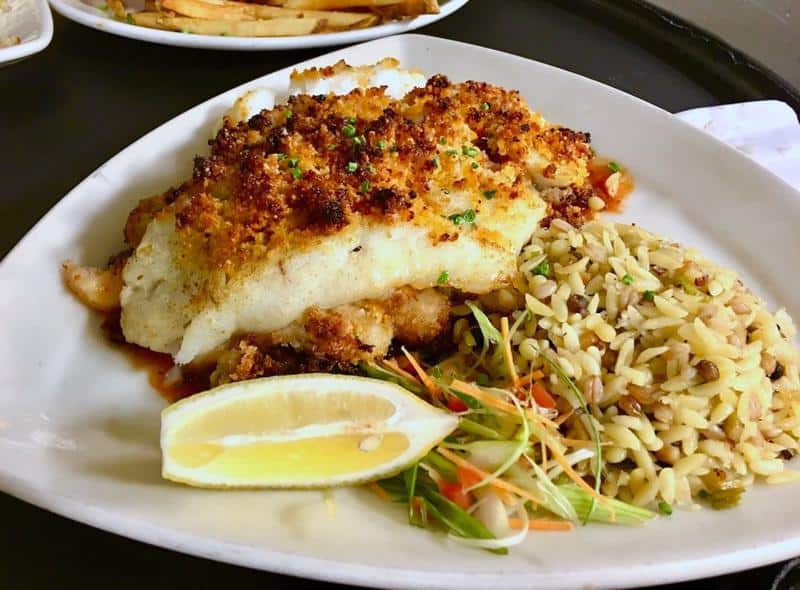 Address: 321 Commercial St, Provincetown, MA 02657
Phone: 508 487 0842
Known For: award-winning local seafood dishes
Located by the harbor, Lobster Pot has been a vibrant joint, serving delicious local seafood since 1979. It is considered one of the best-rated restaurants in Provincetown due to its impressive quality and quantity.
In fact, the Lobster Pot allows guests to savor award-winning seafood. It is known as the best chowder spot in town. But also, it is a favorite destination because of its fantastic location. It gives a cozy and relaxed vibe, making it the perfect hangout spot with friends and family.
To fully enjoy your meal, begin with sautéed squid and the clam chowder. Then, try the blackened swordfish and the BBQ pepper shrimp. If you are with a large group, share a fried seafood platter that contains baby shrimp, clams, fish, calamari, and fries.
Fanizzi's Restaurant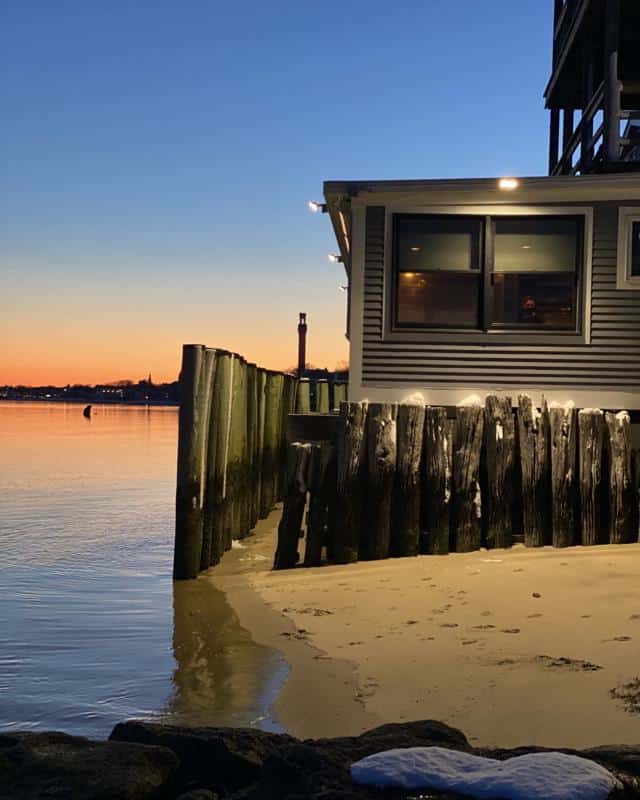 Address: 539 Commercial St, Provincetown, MA 02657
Phone: 508 487 1964
Known For: Italian and American fusion cuisine
Established in 2001, Fanizzi's is an Italian and American fusion restaurant serving innovative creations. It offers an elegant dining experience in a sophisticated ambiance.
Overall, this restaurant is a great choice for savoring one-of-a-kind meals prepared with only the highest quality ingredients. Furthermore, it provides a fantastic 80-degree view of the bay, elevating your dining experience.
Be sure to indulge in the tortellini carbonara for creamy pasta. For a gluten-free option, go for the cucumber-dill salmon. If you prefer a classic meal with a twist, try the fan-favorite burger filled with cheddar, bacon, and veggies.
Patio American Grill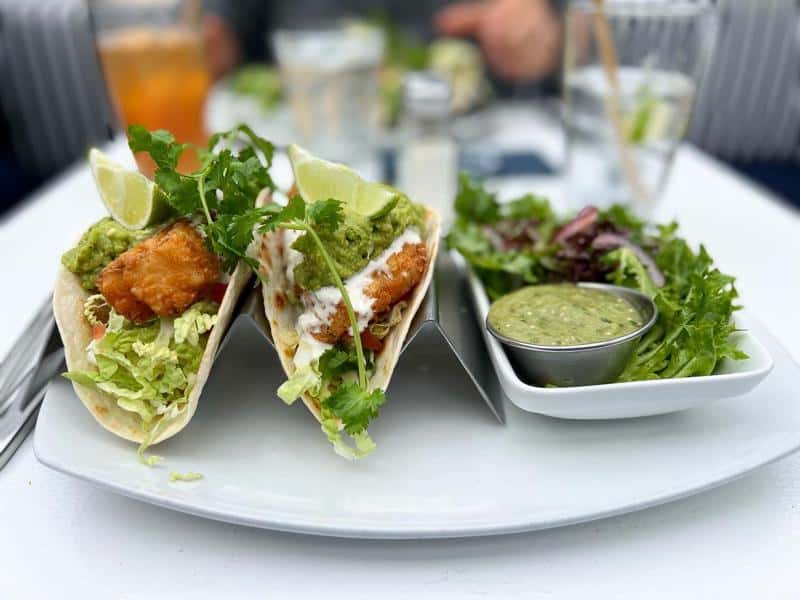 Address: 328 Commercial St, Provincetown, MA 02657
Phone: 508 487 4003
Known For: authentic New England cuisine
Patio American Grill is one of the best spots in town for an authentic Cape Cod culinary experience. It serves New England-inspired cuisine and craft cocktails in a laid-back and relaxed setting.
The restaurant serves a creative menu of fresh local seafood, a variety of lobster dishes, and classic American food such as prime steaks, burgers, gourmet sandwiches, homemade pasta plates, and vegetarian dishes.
It also features a raw bar serving delectable freshly shucked local oysters. Lastly, be sure to accompany your meal with one of their casual wines, craft beers and brews, top-shelf spirits, and classic cocktails.
Ciro & Sal's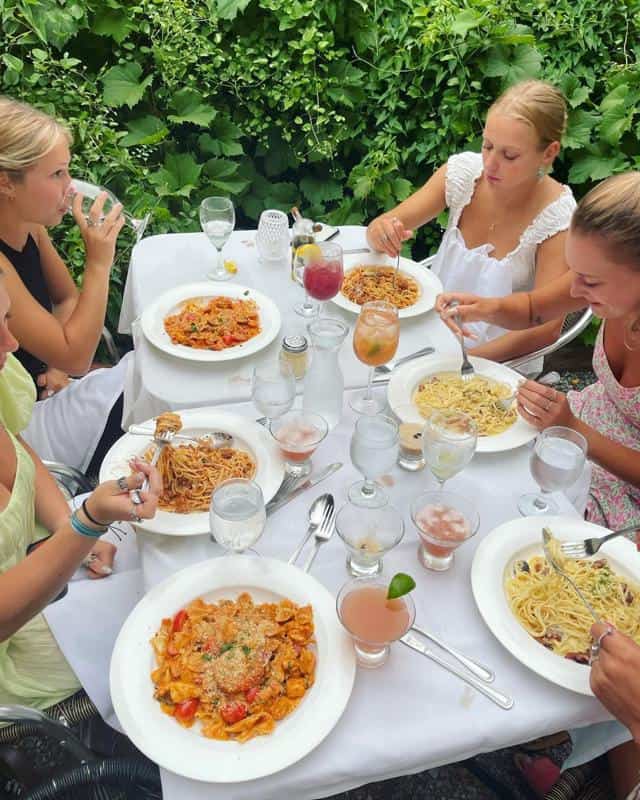 Address: 4 Kiley Ct, Provincetown, MA 02657
Phone: 508 487 6444
Known For: authentic Northern Italian cuisine
Ciro and Sal's Ciro and Sal's is a popular restaurant for traditional Northern Italian cuisine. It is a casual spot for delicious fare accompanied by a glass of fine wine.
The restaurant features brick walls, and a comfortable dining room with a large fireplace, reminding guests of an Alpine restaurant's interior from North Italy. Similarly, the tantalizing aroma of garlic and herbs bring warmth, perfect for a cozy dining experience.
Generally, the menu consists of seasonal fare prepared with locally sourced ingredients and regional produce. And the cuisine is accompanied by fine wines, craft beers and brews, and tasty cocktails.
The Mews Restaurant & Cafe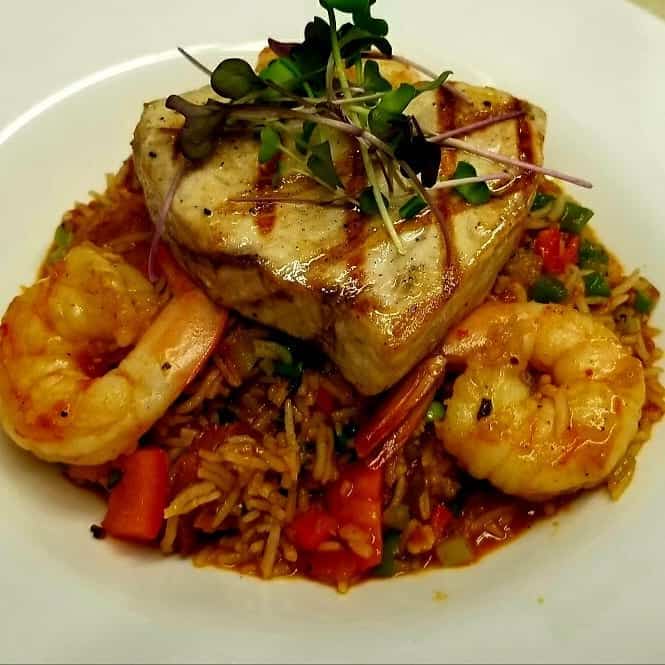 Address: 429 Commercial St, Provincetown, MA 02657
Phone: 508 487 1500
Known For: elegant fine dining experience
Since 1983, the Mews Restaurant has been offering fine dining experiences in Provincetown. It has an elegant setting and features marvelous beach views. Therefore, it has been a popular spot for a sophisticated date for couples.
The restaurant's food is a blend of various flavors making unparalleled dishes of New American cuisine. To accomplish this, the chefs use only grass-fed meat and organic produce and create the highest food quality.
Start your meal with fried oysters or lobster dumplings. Then, have a grilled pork chop paired with pasta pesto and a glass of the Black Manhattan cocktail for a refreshing drink to complement your food.
Tin Pan Alley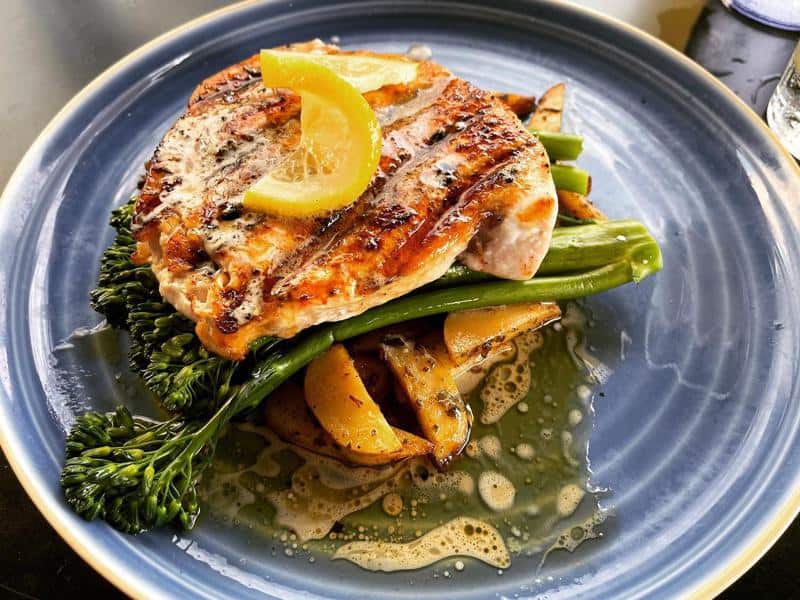 Address: 269 Commercial St, Provincetown, MA 02657
Phone: 508 487 1648
Known For: New American fusion cuisine
Tin Pan Alley is a New American restaurant and bar serving contemporary seasonal cuisine with various influences. It features a casual beachfront patio and live entertainment.
The restaurant uses local, fresh ingredients to create delicious and healthy dishes with grass-fed beef, chicken and veal, fresh fish, organic fruits, salads and vegetables, and homemade desserts. Similarly, sauces, dressings, bread, and desserts are all homemade.
The food is accompanied by casual wines from around the world, craft beers on tap, local spirits, and cocktails. It is a fantastic spot for a relaxed dinner with friends or family.
Napi's Restaurant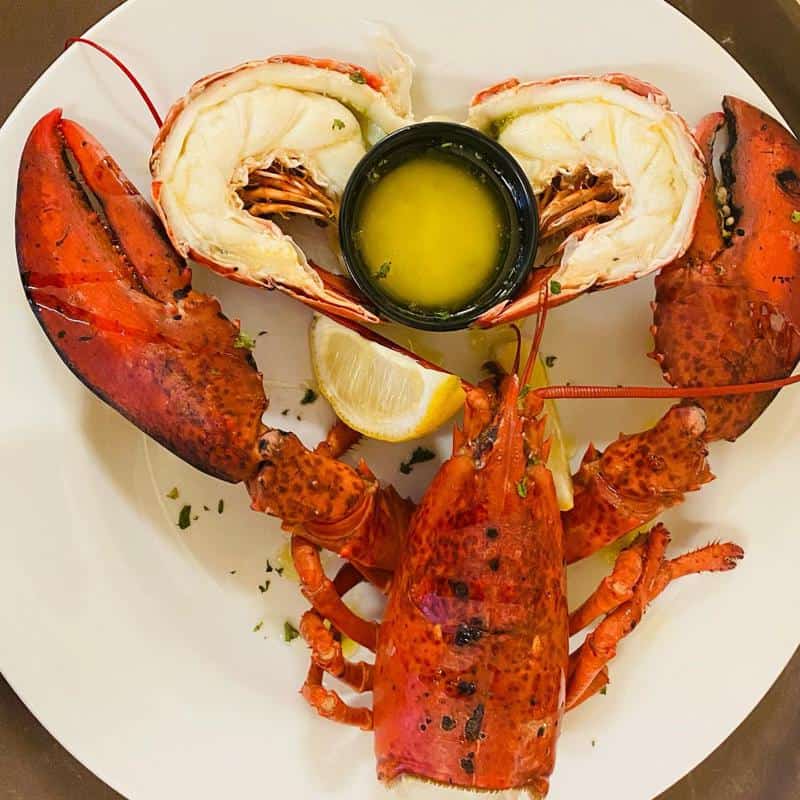 Address: 7 Freeman St, Provincetown, MA 02657
Phone: 508 487 1145
Known For: unique artistic interior
Located just a short walk away from downtown, Napi's is a long-standing restaurant serving a global, seafood-focused menu in an eclectic, artistic setting.
What makes this restaurant unique is its quirky decor. It features antiques, carousel horses, sculptures by Al Davis, artworks by local artists, and stained-glass detailing.
And just like its unique interior, the menu consists of the owner's Napi and Helen's favorite dishes from around the world. Signature dishes include appetizers of Tuna Sashimi, Duck Trap Smoked Salmon, and Russian Oysters, followed by entrées of Chicken Piccata, Thai Chicken and Shrimp, Cod Provencal, and Chichen Rancho Verde.
Ross' Grill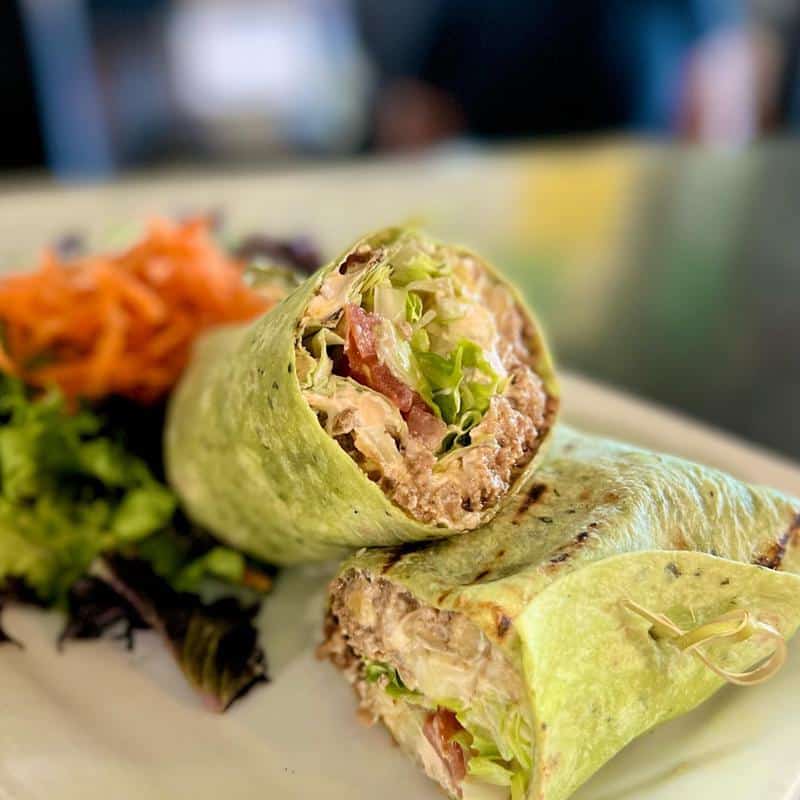 Address: 237 Commercial St, Provincetown, MA 02657
Phone: 508 487 8878
Known For: beautiful and peaceful bay views
Ross' Grill is undoubtedly one of the best restaurants downtown due to its intimate set and convenient location near the harbor. It has a European-like atmosphere but serves flavorful New-American fusion dishes.
Its menu is quite small compared to other eateries, but it can undoubtedly satisfy anyone's taste palate. Also, it boasts an expansive wine list that can be paired perfectly with its meals.
For a starter, go for the Gambas al Ajillo, also known as Spanish garlic shrimp. Then continue with the grilled top sirloin steak with hand-cut fries and garlic-herb butter on the side. Finish your meal with a banana bread pudding for dessert.
Pilgrim House and Landing Restaurant
Address: 336 Commercial St, Provincetown, MA 02657
Phone: 508 487 6424
Known For: located within a boutique hotel, Pilgrim House
Located in a boutique hotel, the Landing Restaurant offers creative fare. The restaurant is open to everyone, but if you are staying at the Pilgrim House, you just need to head straight to the dining area to fill your stomach with some of the best food in town.
The menu features various meals ranging from seafood and meat to healthy vegetables. Libations are also available, so expect to have a fantastic night out with your friends.
Satisfy your taste buds with excellent oysters, clams, and jumbo cocktail shrimp from the raw bar. Or go for their delicious Beef Stroganoff for a mouthwatering boneless short rib dish.
Jimmy's Hideaway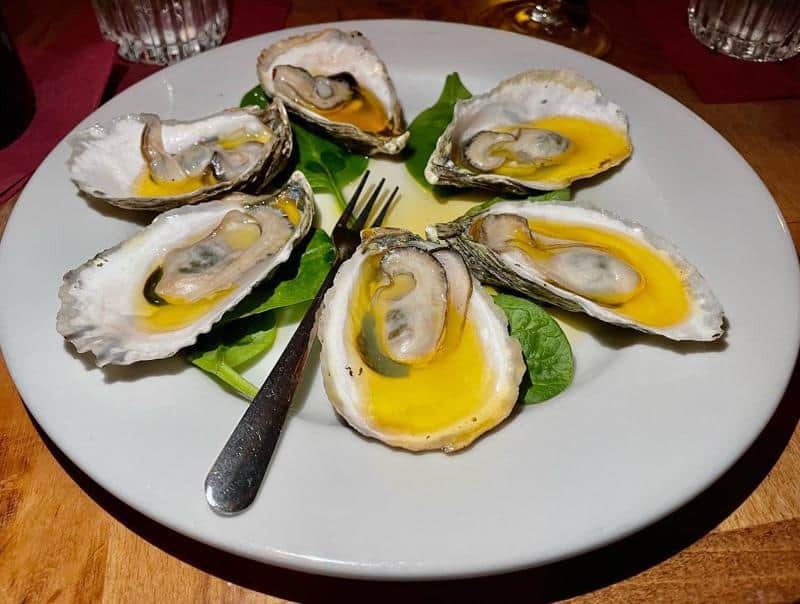 Address: 179 Commercial St, Provincetown, MA 02657
Phone: 508 487 1011
Known For: romantic ambiance
Jimmy's Hideaway is a romantic subterranean eatery near the Provincetown marina. It is a popular spot for creative and modern American and European dishes.
Choose a seat on the patio to be fully immersed in the restaurant's beautiful seascape scenery and indulge in one of their delicious, fresh seafood dishes.
Specifically, for the perfect romantic dinner, go for the grilled filet mignon au Poivre and fisherman's stew. Otherwise, try the scallop piccata for a wine-flavored dish with sautéed vegetables. And to elevate your meal, order the lemon ginger martini.
Victor's Restaurant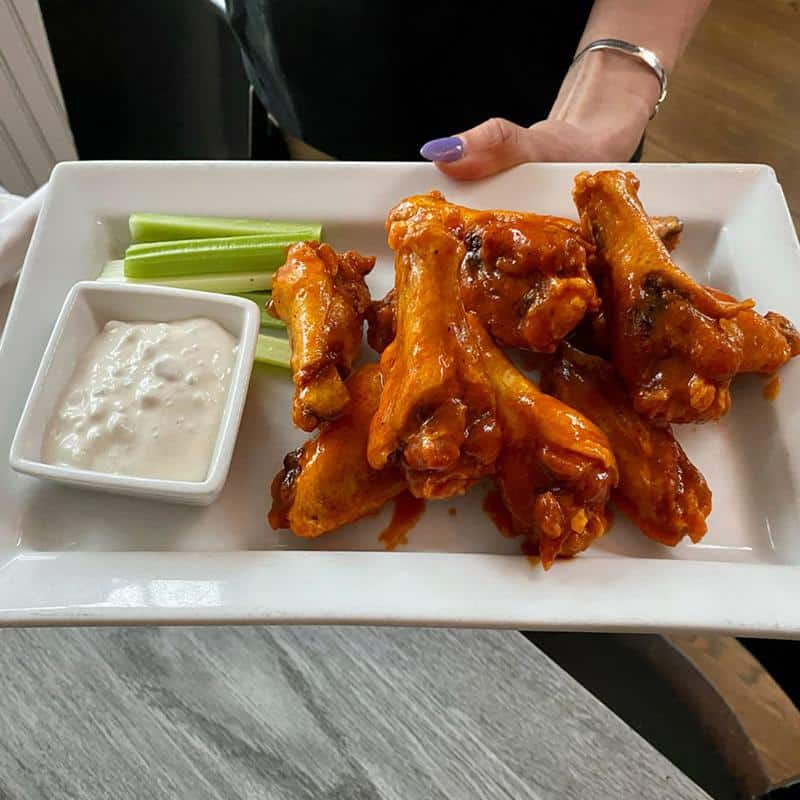 Address: 175 Bradford Street Ext, Provincetown, MA 02657
Phone: 508 487 1777
Known For: New American seafood-focused cuisine
Victor's is a tapas-style restaurant, creating sensational food adventures since 2007. Its modern American meals with a twist have made it one of the most favored hang-out spots in town.
The menu changes according to the seasons, so you will always find something different and exciting to try. Furthermore, the chefs only use the freshest, local ingredients.
Victor's spicy wings, tuna tartare, and handmade pan-fried pork dumplings are a must-try. But also be sure to check out the mirin-braised short ribs for one of the top dishes served in this place. Lastly, order the lychee martini for a refreshing touch to your meal.
Bayside Betsy's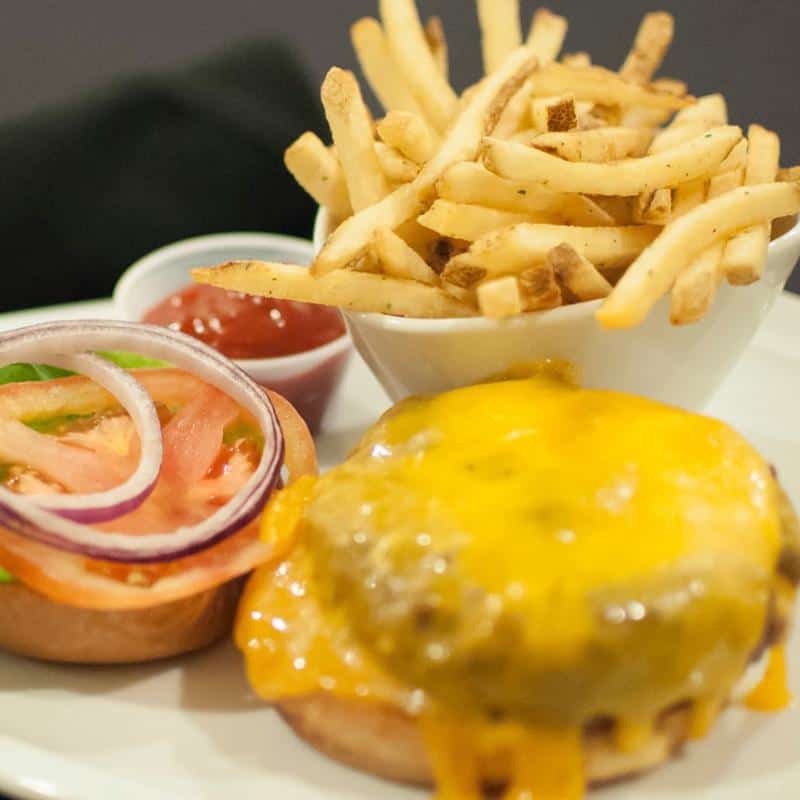 Address: 177 Commercial St, Provincetown, MA 02657
Phone: 508 487 6566
Known For: fresh, delectable seafood meals
For scrumptious seafood, look no further than Bayside Betsy's. It has been a popular local spot welcoming guests since 1995.
It is a modern, stylish restaurant serving fresh seafood dishes and refreshing drinks. It is also a comfortable spot for friends and family to chill while gazing at the calm waves of the sea.
The menu consists of mainly classic New England meals such as shrimp cocktail, the famous New England clam chowder, or gluten-free kale soup. For the main course, they serve the fisherman's sampler filled with shrimp, scallops, BBQ pork ribs, and many more delicious dishes.
Joon Bar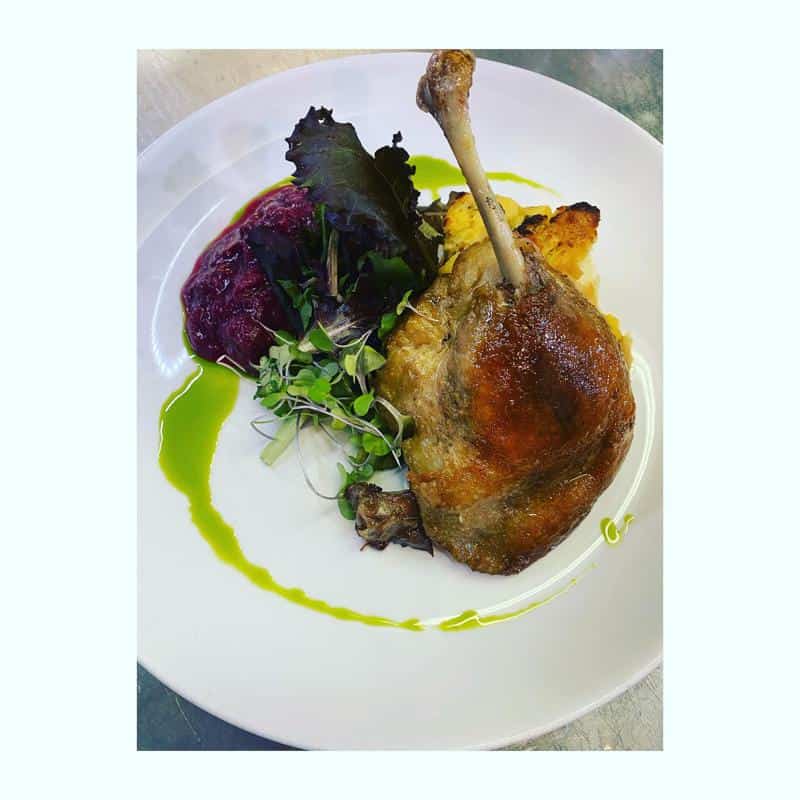 Address: 133 Commercial St, Provincetown, MA 02657
Phone: 508 413 9336
Known For: creative cocktails
Joon Bar should be one of your top choices if you are looking for one of the coolest places for food and drinks. It is a chill place by the beach, perfect for enjoying delicious snacks with your friends.
It's a favorite place among wine enthusiasts since it allows them to further sharpen their wine-tasting skills. But, of course, various other drinks are available such as cocktails, local spirits, and beers. Also, it offers gourmet food to match your drink.
Enjoy a widely acclaimed red wine from Brewer-Clifton, Joon Margarita, a tequila-based drink, and order the duck confit flatbread topped with caramelized onions, brie, and fresh herbs, for an overflow of flavors.
Saki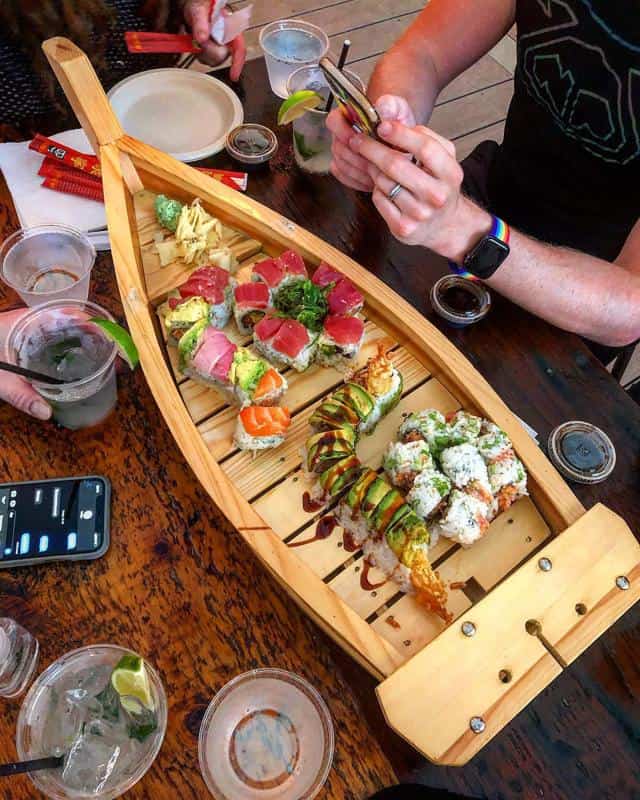 Address: 258 Commercial St #4, Provincetown, MA 02657
Phone: 508 487 4870
Known For: authentic Japanese cuisine
Saki is a contemporary Japanese restaurant serving fresh handmade sushi, sashimi, and teppanyaki in a sleek, wood-floored space.
The restaurant is decorated with an elegant and stylish interior but with a splash of Japanese decor. Also, you can watch the expert sushi chefs impressively prepare specialty rolls at the open sushi bar.
The menu consists of authentic Japanese fares, such as seasonal tempura and California rolls, and an array of hibachi, sushi, sashimi, rolls, teppanyaki, and other fresh seafood dishes. But for a complete Japanese dining experience, don't forget to order traditional sake.
The Pointe Restaurant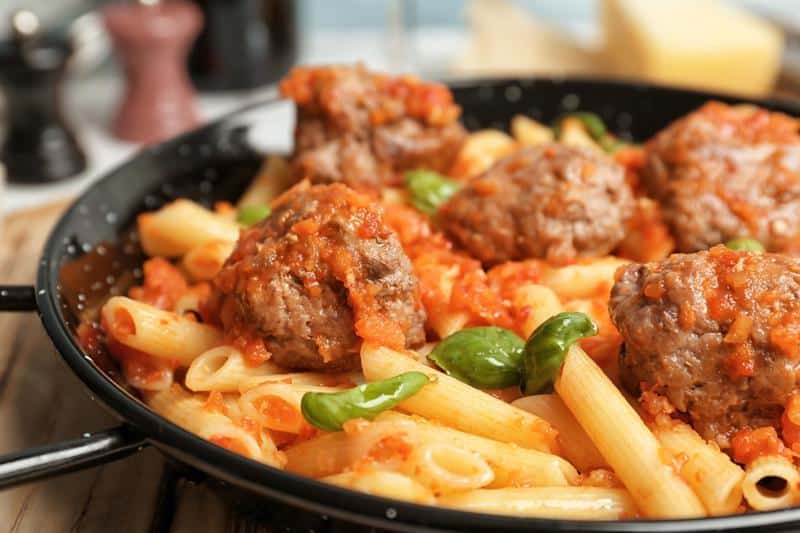 Address: 82 Bradford St, Provincetown, MA 02657
Phone: 508 487 2365
Known For: upscale, elegant dining experience
The Pointe Restaurant is an upscale restaurant specializing in market-driven, farm-to-table fare and craft cocktails. It boasts a lively atmosphere attracting locals and visitors alike.
It is an innovative restaurant and wine bar with a modern-coastal menu in a warm and welcoming setting. It only uses local and fresh ingredients, making exceptional meals for everyone.
Guests can also enjoy drinks in the elegant lounge, where a full-service bar serves various libations, including casual wines, craft beers, and signature cocktails. Overall, the restaurant is the perfect spot for a romantic dinner.
Read More:
Final Thoughts
Provincetown offers an exciting culinary scene, satisfying everyone's taste palate and cravings. It is a city with various restaurants ranging from elegant fine dining spots to unique local bistros of traditional American dishes and alternative or international cuisines.
Furthermore, you can find some of the best local wines, craft beers, and tasty cocktails along with delectable snacks.