Cape Charles is a small town in Northampton County, Virginia, offering stunning water views, nature, and beautiful historical and cultural attractions.
Whether you're planning a romantic retreat or a grand getaway with friends and family, there's a place for you in Cape Charles.
For instance, at Cape Charles, you can take a hike or bike ride to discover the tranquil beauty of the maritime forests. Or, you can relax on a breezy front patio, watch the sunset over the Bay and go for adventurous activities such as jet skiing or kayaking.
Otherwise, you can simply admire historic buildings, explore incredible galleries or browse beachy boutiques. After all, Cape Charles' sunshine, salt air, and shady streets will provide a relaxing backdrop and escape daily life's lethal routine.
Without a doubt, the town has plenty of activities to do and attractions to see. But also Cape Charles offers many hearty and delicious meals to savor. From traditional American meals to local chain food to lavish, extravagant meals. Cape Charles has everything you might be craving.
Keep reading to find out the best 12 restaurants in Cape Charles you must try.
Best Cape Charles Restaurants
The Shanty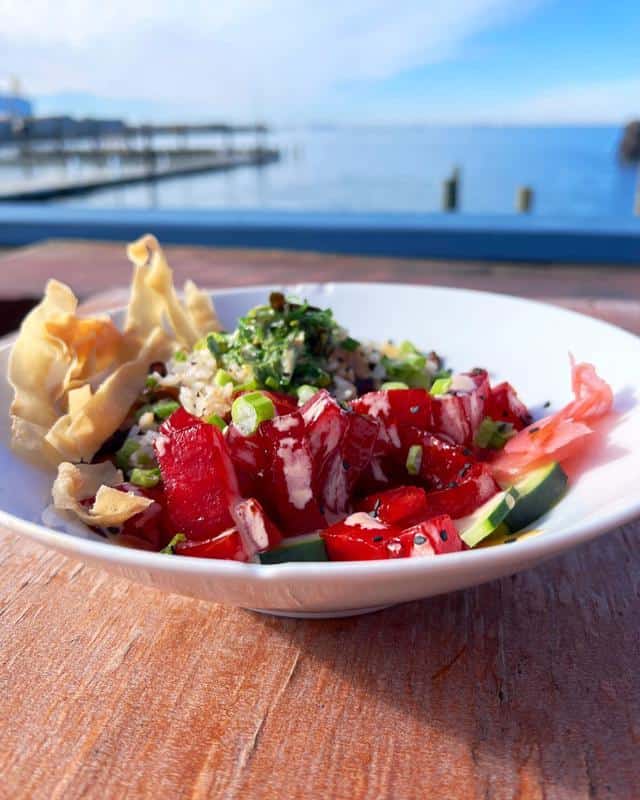 Address: 33 Marina Rd, Cape Charles, VA 23310
Phone: +1 757 695 3853
Known For: stunning waterfront views
The Shanty is a wonderful casual dining spot with beautiful water views. There are many seating options inside, outdoors on the deck, or at the bar to enjoy a romantic getaway.
It has a full bar, live entertainment, excellent scenery views, and creative daily specials made for and by people who are truly passionate about food and excellent service. It is the perfect destination to enjoy a meal while the boats come and go at the harbor.
For a hearty meal, start with their delicious appetizers, such as the Tokyo nachos. Then continue with a fresh catch of the day, mid-Atlantic scallops, steak tips, or the Shanty mac n' cheese.
The Oyster Farm Seafood Eatery
Address: 500 Marina Village Cir Building 900, Cape Charles, VA 23310
Phone: +1 757 331 8660
Known For: panoramic views of Chesapeake Bay
The Oyster Farm Seafood Eatery is a restaurant on the Chesapeake Bay and in the heart of the natural wonders of the lower Eastern Shore. Located on a marina, it offers breathtaking views and a relaxing ambiance.
Everything is prepared with the freshest ingredients using local products to provide "water to table" and "freshly cooked" dining delights the Tidewater region has to offer.
Expect a menu with fresh seafood dishes, steaks, vegetarian and non-seafood appetizers, entrees, and specials that will delight your taste buds. Overall, Oyster Farm is an ideal spot to enjoy a leisurely day with excellent dining choices and marvelous scenery.
Also Read: Best Restaurants in Virginia Beach, VA
Sting-Ray's Restaurant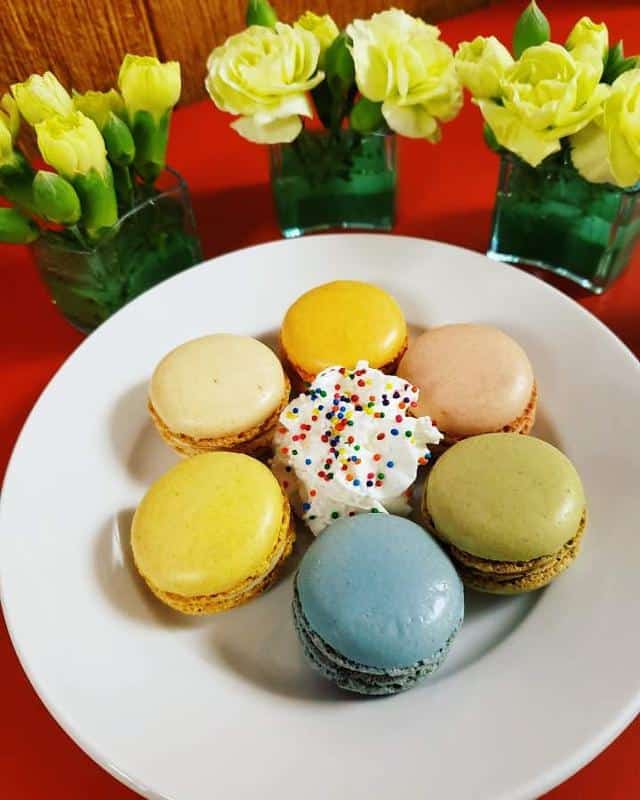 Address: 26507 Lankford Hwy, Cape Charles, VA 23310
Phone: +1 757 331 1541
Known For: casual atmosphere and fresh seafood
Sting-Ray's is a casual spot, perfect for a quick stop after a long ride and a refreshing meal after exploring Cape Charles. Everything is freshly homemade and prepared with only the highest quality ingredients.
They serve a delicious selection of fresh seafood, world-class crab cakes, hand-cut steaks, in-house smoked ribs and hand-pulled pork barbecue, and assorted desserts such as Sweet Potato Pie.
Similarly, they have an excellent selection of brunch and snacks. You can have everything from egg sandwiches and eggs over medium with cheese grits to a corned beef hash and sausages. Furthermore, they have excellent coffee and refreshing drinks.
Kelly's Gingernut Pub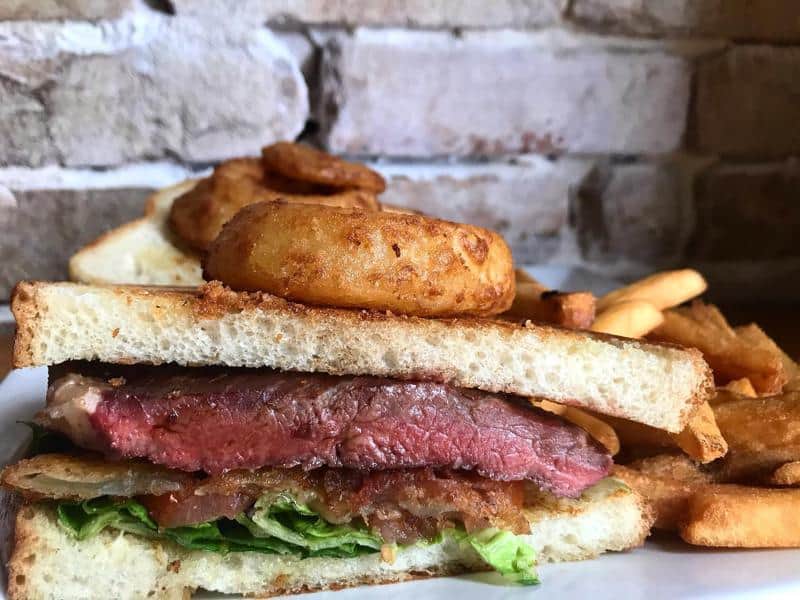 Address: 133 Mason Ave, Cape Charles, VA 23310
Phone: +1 757 331 3222
Known For: housed in a historic building from 1907
Housed in a converted 1900s bank, Kelly's Gingernut is an Irish pub serving casual grub, a relaxing ambiance, and an outdoor patio perfect for brunch on a sunny day.
The menu consists of traditional pub grub with an extensive wine list, beers, and cocktails. Grab one of their refreshing cocktails and enjoy delicious sandwiches, burgers, savory appetizers, and specialty dishes.
Last but not least, the pub has an inviting atmosphere that allows you to relax and unwind with friends, throw a few darts, and enjoy a lively interpretation of a classic Irish Pub.
Cape Charles Brewing Company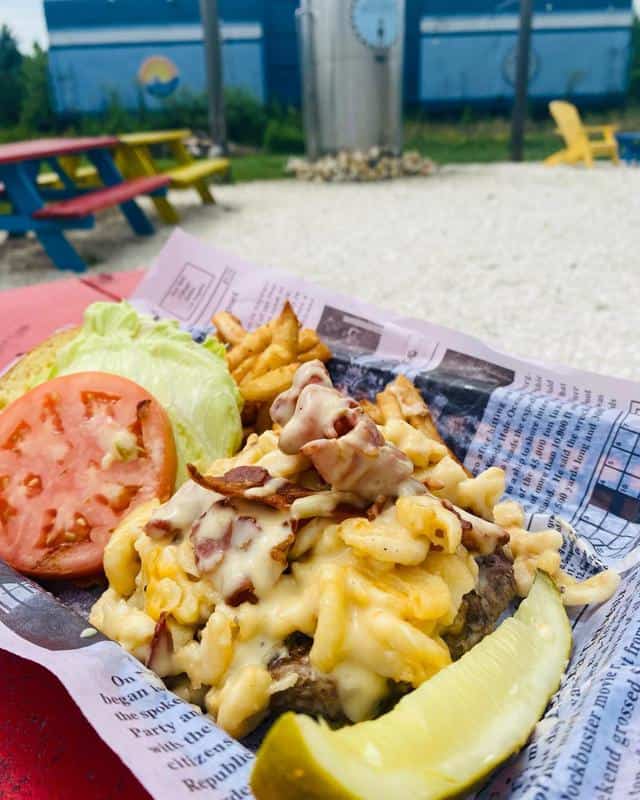 Address: 2198 Stone Rd, Cape Charles, VA 23310
Phone: +1 757 695 3909
Known For: outdoor seating area with recreational activities
Cape Charles Brewing Company may be a quality craft beer destination, but it is also a casual restaurant destination for pub grub and a lovely day out.
It has a friendly and inviting atmosphere, ideal for a frosty craft brew and delicious locally sourced menu items, including simple pub dishes and seafood. Some of their most favored dishes are clam chowder, rockfish sandwich, and crab cake sandwich.
The restaurant offers picnic tables or large-style gathering tables for families or big groups. You can also find outdoor activities such as disc golf, giant chess, giant connect four, and a decommissioned railroad track.
Deadrise Italian Kitchen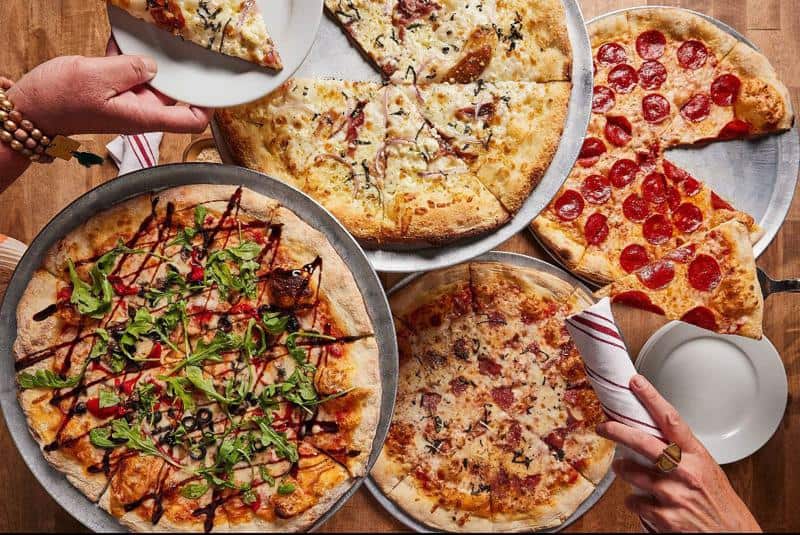 Address: 425 Mason Ave, Cape Charles, VA 23310
Phone: +1 757 331 6232
Known For: fresh organic ingredients
Deadrise is an Italian restaurant located in a friendly neighborhood setting. Everything they make is from scratch with the freshest seasonal ingredients. In fact, they are known for their organic pizza dough and marinara sauce.
The atmosphere is warm and casual, with all the staff always eager to help. Likewise, the food and drinks are always fresh and delicious and at affordable prices. Overall, it is a fantastic spot for an outing with family and friends.
Of course, there is a fantastic pizza menu for every taste, from classic to more adventurous offerings. However, there is also a decent selection of smaller plates, desserts, and other house specialties for those who prefer something different.
Cape Charles Coffee House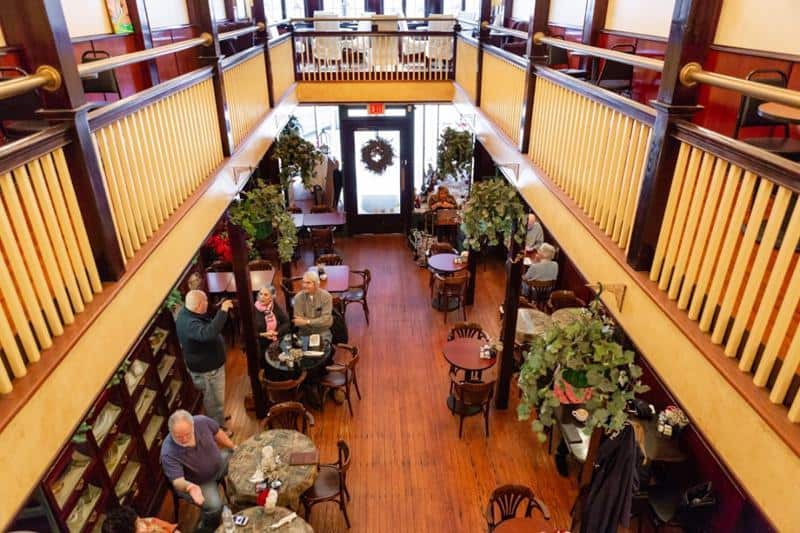 Address: 241 Mason Ave, Cape Charles, VA 23310
Phone: +1 757 331 1880
Known For: charming vintage interior
Cape Charles Coffee House is housed in the beautifully renovated Cape Charles bank, built in 1910. It is a quaint spot with a charming interior of weeping ceiling, brass fixtures, and a vintage vibe.
It has a lovely small breakfast and lunch menu with a rich aromatic blend of baked goods and premium coffee. From the Belgian Waffles to their signature Café Cape Charles, they have delicious menu items you'll definitely love.
Overall, the coffee house has a welcoming atmosphere where you can enjoy excellent coffee while holidaying, having a quick stop before work, or on a business trip.
Coastal Baking Co.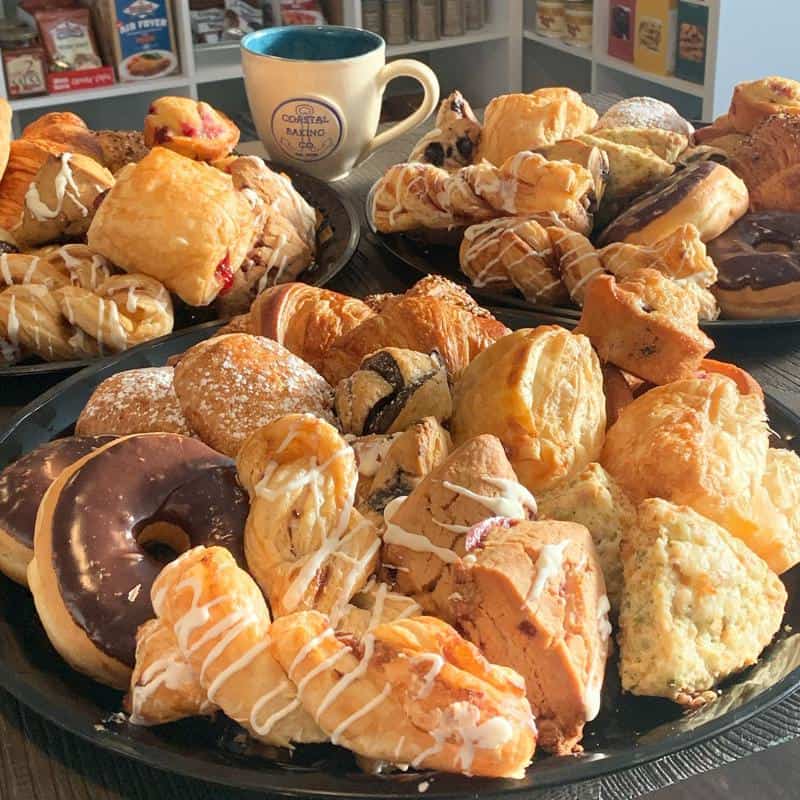 Address: 555 Mason Ave, Cape Charles, VA 23310
Phone: +1 757 331 2482
Known For: delicious sweet pastries and other bakery grub
Coastal Baking Co. is run by a family that simply loves to cook and bake and wishes to share this deep love with others. They strive to bring unique flavors with a heavy dose of sweet southern hospitality to Cape Charles.
They use only local suppliers to source the freshest and most authentic ingredients and use old-fashioned techniques to ensure the highest quality. So, it is no wonder this is one of the local's favorite breakfast spots.
Kickstart your morning with warm muffins or enjoy a relaxing afternoon with sweet cinnamon rolls, buttery biscuits, and a cup of hot coffee. You will definitely not regret it.
Ambrogia Caffè & Enoteca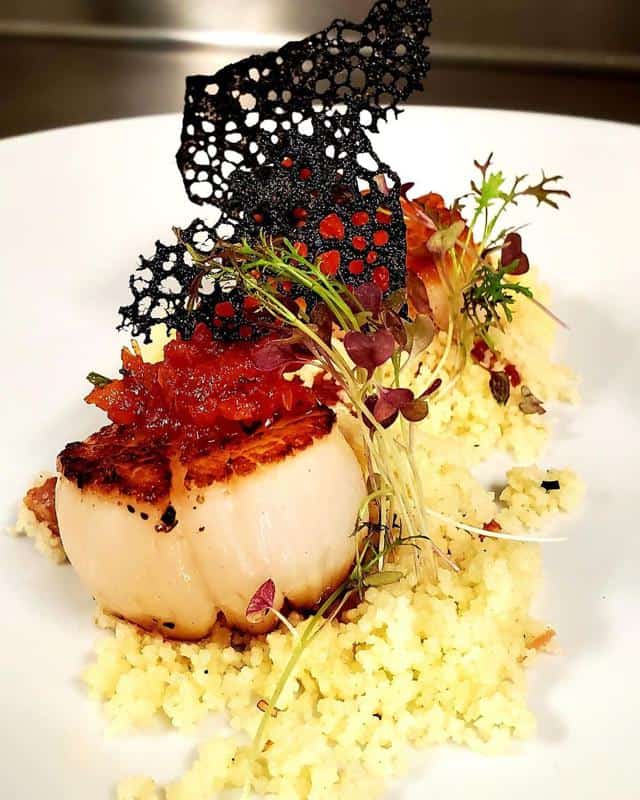 Address: 321 Mason Ave, Cape Charles, VA 23310
Phone: +1 757 607 3026
Known For: authentic Italian cuisine
Coming from a small town in Italy, Cristina grew up with the scents of coffee brewing and bread baking circling in her home. Wishing to honor her homeland and mother Ambrogia, she opened Ambrogia Caffè & Enoteca.
Every visit to Ambrogia is a trip to Italy. You can taste a different element of Italian cooking, made with the best fruits and vegetables sourced from local farmers. Similarly, the Caffe uses the freshest proteins, including local seafood from the Chesapeake Bay.
Be sure to enjoy any of their espresso-based drinks featuring a wonderful blend of Arabica and Robusta grounds roasted in Naples. Then, savor one of their unique paninis and sandwiches.
Coach House Tavern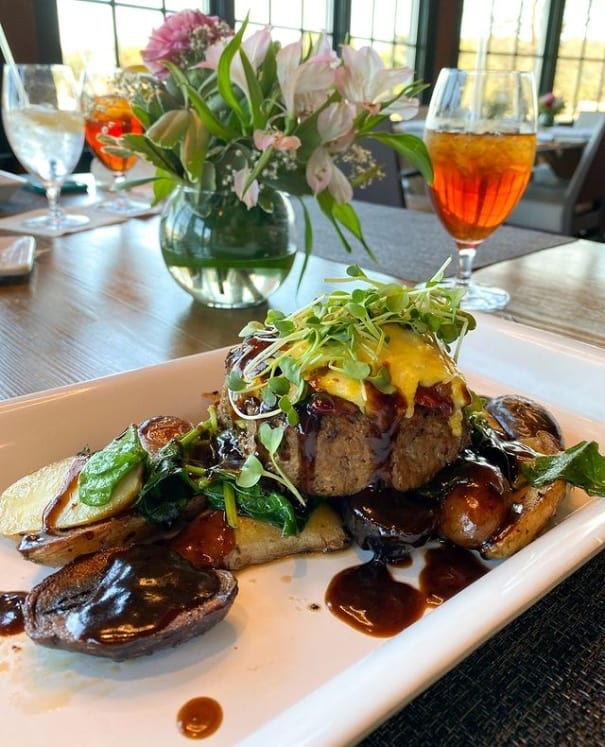 Address: 1 Clubhouse Way, Cape Charles, VA 23310
Phone: +1 757 331 8630
Known For: energizing cocktails
Coach House Tavern is a fantastic dining spot for a lively outing. It has a wide range of craft brews, a vast selection of wines, and delicious cocktails that will right up energize you.
Along with its delicious drinks, Coach House Tavern has an Eastern Shore-inspired menu that only uses fresh, locally produced ingredients. It offers a fresh, tasty collection of sandwiches, salads, and other delights for the whole family.
So, this is an excellent place to hang out with friends and savor a delicious meal inside the beautiful dining area or on the brick patio while watching sports and events.
The Bakery on Mason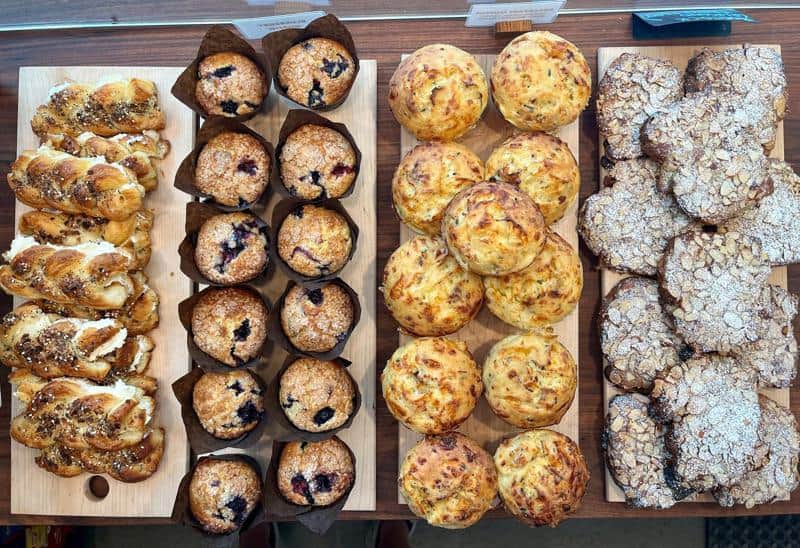 Address: 236 Mason Ave, Cape Charles, VA 23310
Phone: +1 757 331 4777
Known For: scrumptious savory and sweet pastries
Located downtown, The Bakery on Mason is a charming and quaint bakery, perfect for snagging a little treat before going to work, after exploring the city, or for a quiet meal.
The bakery creates delicious sourdough bread, muffins, scones, cookies, baguettes, and sandwiches.​ Everything is made from scratch, baked in the shop, and delivered with love.
The inside is neat and cozy, with a grab-and-go table and a small ordering counter with delicious and flaky pastries behind the glass. They also have a standard coffee menu, so it's a great spot to grab a hot beverage and treat yourself before exploring Cape Charles.
Hook At Harvey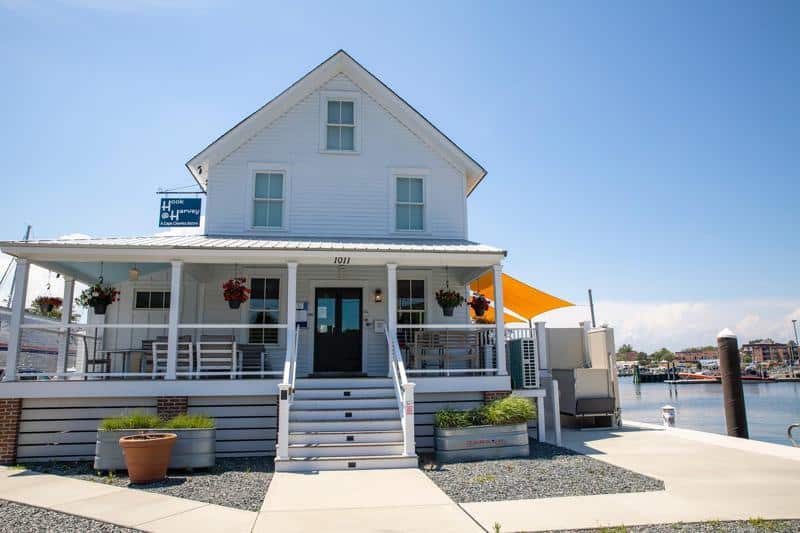 Address: 1011 Bayshore Rd, Cape Charles, VA 23310
Phone: +1 757 331 2275
Known For: casual, fine dining
Hook at Harvey serves exceptionally good food. Located by the water at the Cape Charles Yacht Center, this place is a must if you love casual, fine dining.
Start your meal with their Crab Chesapeake en Bouche, a delicious serving of jumbo lump crab, shiitake mushrooms, ham, and butter served over a puff pastry shell and enhanced with a touch of sherry.
For entrees, try the lemon caper chicken breast, pan-seared beef tenderloin, or wild game mixed grill.
Read More:
Final Thoughts
Cape Charles is a charming town with plenty of food options that will satisfy everyone. From casual eateries to grab a sandwich to buzzy restaurants to feast on local, classic dishes and bakery options with mouthwatering pastries. Alongside all these options, you will be surprised by their fantastic waterfront views and vintage decorations.
Map of Best Restaurants in Cape Charles