When you think of Maryland, you probably picture buckets of blue Baltimore crabs that are boiled and served or baked into crab cakes. But the Free State offers way more than that in terms of food.
Suburbs in the state, like the planned community of Columbia, have a plethora of restaurants that serve all sorts of all-American food, from tender, juicy steaks to comforting grub like burgers and the classic fish and chips. It's no wonder that Maryland is also sometimes fondly referred to as "Little America."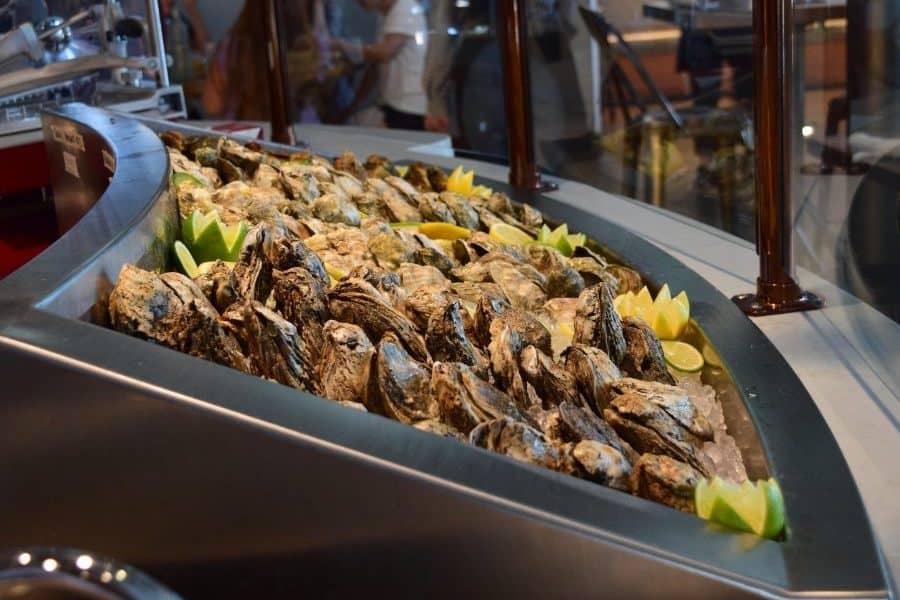 There are also a handful of Asian and intercontinental restaurants in Columbia. The suburb is known for its advocacies against segregation back in the day, so it makes sense that the food scene in modern times is also relatively diverse.
But for the most part, restaurants in well-populated Columbia offer indulgent, hearty American comfort food sprinkled with a little bit of opulence and luxury here and there.
Which one should you choose, you ask? Here's a rundown of the top 12 restaurants in the area.
Best Restaurants in Columbia, MD
The Iron Bridge Wine Company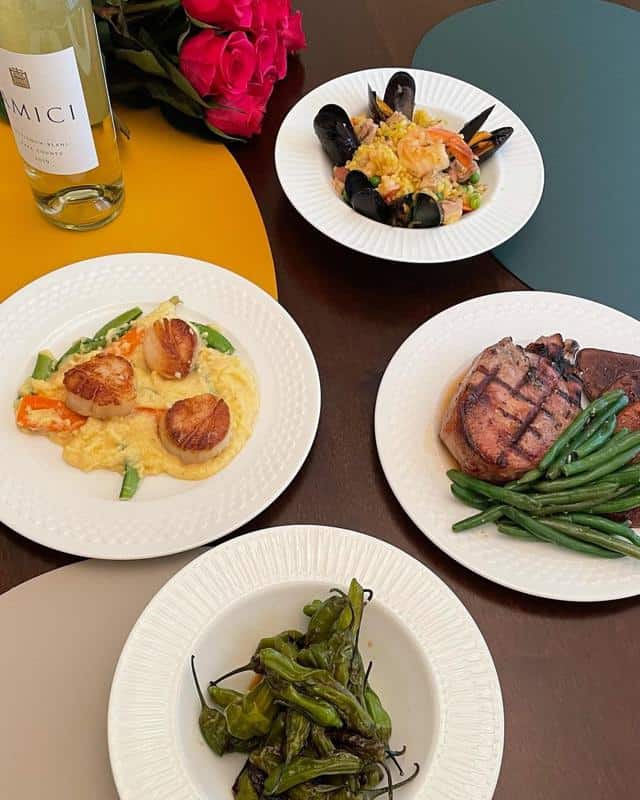 Address: 10435 Clarksville Pike
Known for: Contemporary American dishes, selection of wines, special crème brulee
Perfect for: Couples out on date night, wine lovers
The Iron Bridge Wine Company is a cozy, homegrown, modern American café and wine shop that started from humble beginnings but slowly became a trendy hotspot over the years. Their claim to fame is using local meats and produce in all their dishes.
They have unique menu options, like steak night available on Mondays and a brunch offering. You can also come in whenever you please for lunch and dinner.
Start your meal with a charcuterie board of gourmet cheeses, or their popular crispy brussels sprouts with pimento cheese and balsamic vinaigrette. For the mains, try the mouthwatering duck leg confit or the grilled bistro steak frites. Cap it off with their famous, decadent crème brulee for dessert.
Of course, their wine bar is also a must-try. Although their bottle inventory is quite modest, the wines are hand-selected depending on the ever-changing seasons and trends in the wine world.
The Turn House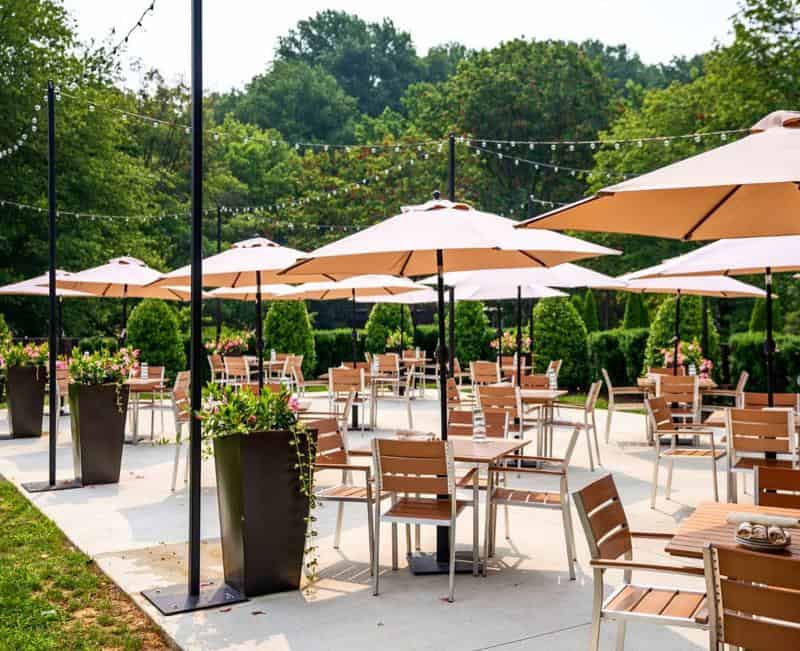 Address: 11130 Willow Bottom Dr.
Known for: Outdoor patio seating, golf course views, Sunday brunch
Perfect for: Fans of al fresco dining, anyone who wants a homey, relaxing meal
Get some fresh air while enjoying local dishes on the patio of The Turn House, a homey, rustic restaurant with a country club feel.
Ask to be seated outdoors to enjoy gorgeous views of Hobbit's Glen Golf Course during the day, and by the fire pit at night to enjoy the extra warmth. And on Sundays, bring the whole fam to brunch!
Maryland-born chef Thomas Zippelli is behind this cozy yet refined restaurant. His main advocacy? Farm-to-table cooking using only local ingredients to create casual yet mouthwatering food.
In true Maryland fashion, one of the restaurant's most popular dishes is its crab cake entrée, which comes with creamy spinach bake and beurre blanc. Another fantastic option that showcases local seafood is the pan-seared Atlantic salmon with Romesco sauce, honey-glazed carrots, and potatoes.
Stanford Grill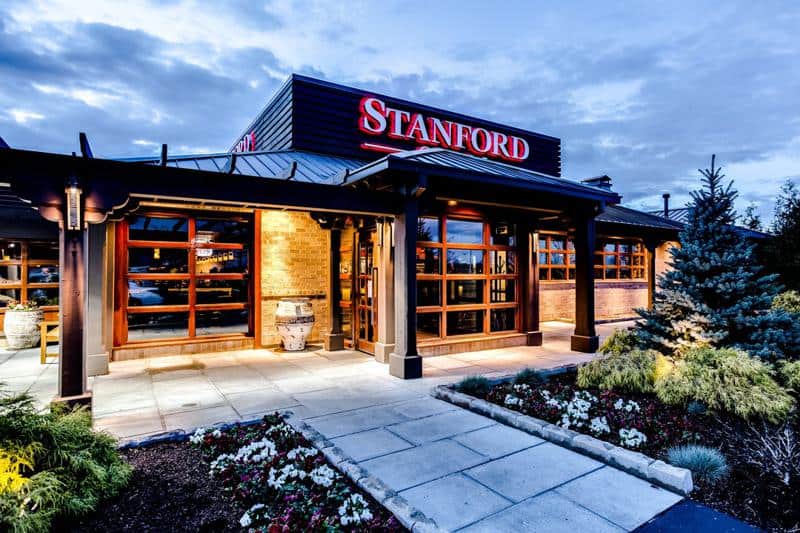 Address: 8900 Stanford Blvd.
Known for: Steak and seafood, wood-grilled rotisserie, live jazz music
Perfect for: Diners who prefer a more private, intimate restaurant
Stanford Grill is a stylish and sophisticated modern restaurant that serves American cuisine—from tender steaks to grilled seafood.
The restaurant isn't quite in the center of the suburb. It's in a more private area, near the Columbia Corporate Park, so the crowds aren't overwhelming. The intimate dining setup, luxurious leather booths, and live jazz band make for a relaxing dinner with an exclusive feel.
Stanford Grill is well-known for its wood-fired rotisserie chicken, which is generously seasoned and roasted painfully slow to give you the highest level of flavor and tenderness possible. They've also got a selection of juicy steak cuts and grilled fish, such as the scrumptious grilled rainbow trout.
And don't forget dessert! This restaurant is popular for its huge bread puddings and key lime pies.
The Walrus Oyster and Ale House
Address: 10300 Little Patuxent Pkwy. (The Mall in Columbia)
Known for: Fresh oysters and seafood, best lobster rolls in Maryland
Perfect for: Oyster and lobster enthusiasts, tourists who want to try Maryland seafood
No one can come to Maryland and not try out fresh seafood at least once. When you're in Columbia, check out The Walrus Oyster and Ale House for the freshest oysters, crabs, fish, and more. They have a selection of refreshing beers and ales as a bonus!
This restaurant is the quintessential Maryland seafood spot. It's raw and rustic, never pretentious—the simple, industrial interior design will tell you that. But the food is something you can't miss out on.
The Walrus is home to Maryland's best lobster roll, which is made of a quarter pound of lobster in a buttery sauce over a soft bun. Dishes for the table include oysters Rockefeller, crispy calamari, and tuna tartare. For a heartier main, choose from the options for their catch of the day.
Cured / 18th & 21st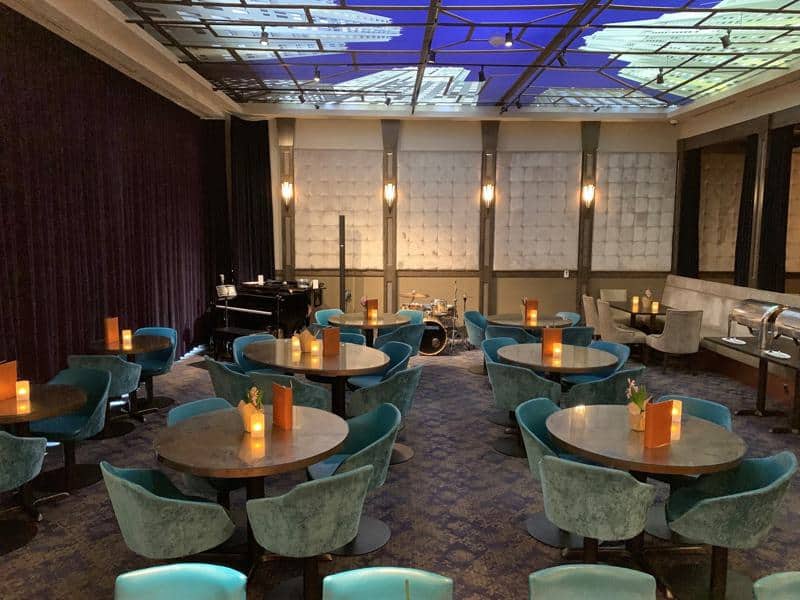 Address: 10980 Grantchester Way, Suite 110
Known for: Speakeasy-inspired food and drinks, two restaurants in one place
Perfect for: Live music lovers, anyone who loves the roaring twenties aesthetic
What's cool about Cured / 18th and 21st is that they are two separate restaurants—one a friendly, modern bistro, another a vintage-inspired lounge—housed under just one roof.
First, we have 18th and 21st, which takes you back to the lively bars and sophisticated supper clubs of the 1920s prohibition era. Not only do they serve the finest whiskeys and indulgent dishes like filet mignons and pan-seared diver scallops, but they also elevate the dining experience with live music.
Then, tucked in the back of this social club is the Cured, a more relaxed, trendy bistro that has a neighborhood bar feel to it. It's the perfect place for brunch in the daytime (try their avocado salad and ricotta toast!) and some cocktails and craft beer at night.
Royal Taj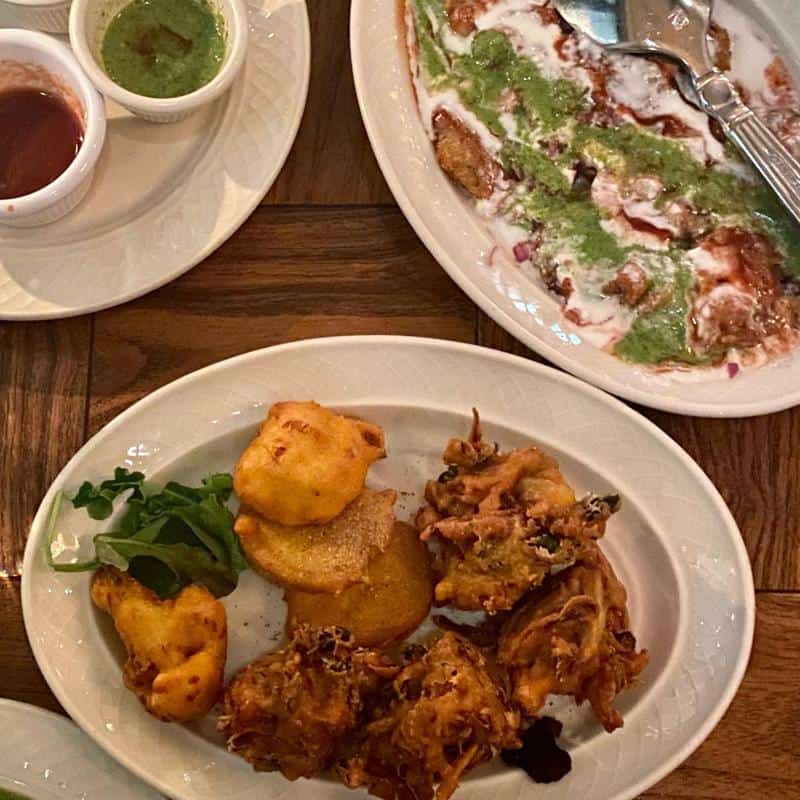 Address: 8335 Benson Drive
Known for: Classy ambiance, delicious Indian food, lunch buffet
Perfect for: Anyone who wants to experience Indian fine dining
If you want a fine dining experience, why not try Indian food at Royal Taj? The owners of the restaurant have roots in Indian farms, so they know the importance of using the best, choicest produce to elevate traditional Indian dishes and really bring out the bold flavors and spices the cuisine has to offer.
The atmosphere in this restaurant is elegant and luxurious. You're greeted by a white and gold glass chandelier as you enter, which matches the ornate gold accents and detailing on the room's walls.
Royal Taj was once well-known for its lunch buffet, but that's on pause for the time being. Instead, we recommend their bestselling ala carte dishes that are sure to leave a strong impression. Crowd favorites include their chicken tikka masala, lamb vindaloo, and vegetable samosas.
They also have an extensive selection of whiskeys and spirits. You can count on the attentive staff to always top off your drink as soon as you're running low!
The Food Market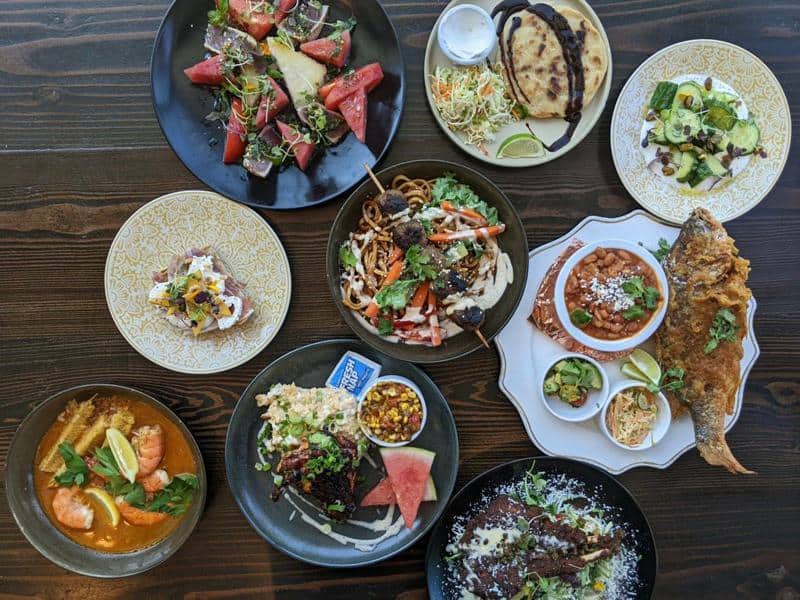 Address: 10480 Little Patuxent Pkwy.
Known for: Daytime cocktails, weekend brunch food, huge mozzarella sticks
Perfect for: Ladies who brunch, laidback drinkers
The Food Market was born in Baltimore thanks to Chef Chad Gauss, but has since expanded to another Maryland town—Columbia. And like so many bistros in the area, The Food Market focuses on local food done right in a relaxed, down-to-earth, chef-driven setting.
This is the perfect place for daytime food and drink. Their most popular starter is their mozzarella sticks which are insanely long, and served with fra diavolo sauce. Follow with light lunches like cajun battered catfish and street tacos. And when happy hour strikes at 4PM, get market cocktails or a glass of rosé.
And on the weekend, you and your friend group can enjoy a brunch menu filled to the brim with omelettes, benedicts, and French toasts. You can also enjoy brunch cocktails, including mimosas and their vivacious habanero-infused bloody mary.
AIDA Bistro & Wine Bar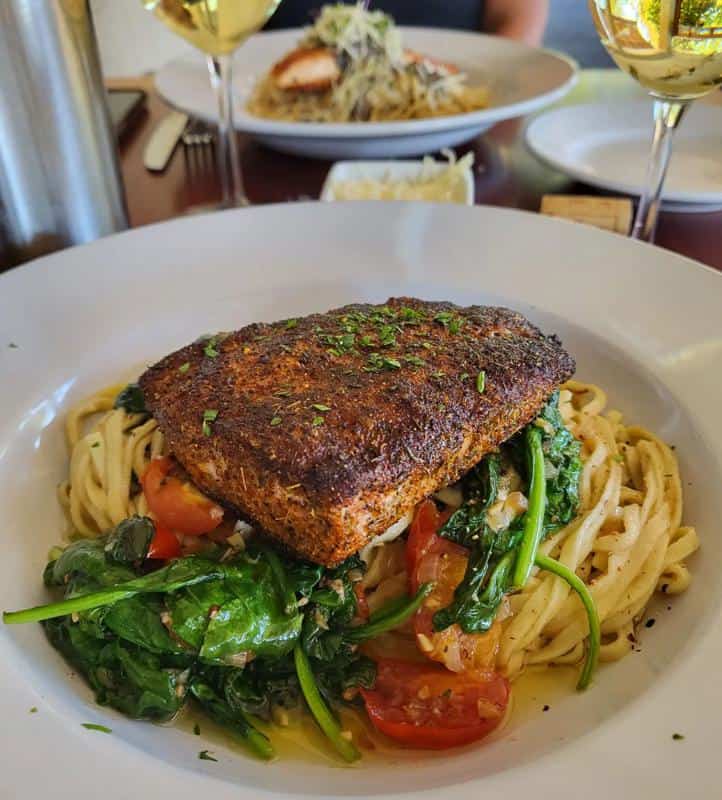 Address: 6741 Columbia Gateway Dr.
Known for: Wine on tap, Italian cuisine, date night course meals
Perfect for: Homemade pasta lovers, wine fans, couples on a romantic night out
Craving for the indulgent pastas and fine wines of Italy? AIDA Bistro & Wine Bar is perfect for you. This restaurant serves Italian fare, many of them with wine pairings. And if you're coming over just for wine night, you can also get your favorite chardonnays, rosés and malbecs, and more on tap by the glass!
Aside from its wines, AIDA is most known for its homemade pasta. The shrimp and crab seafood linguine comes highly recommended. And for meat lovers, give the grilled ribeye steak a go. It's served with truffle rosemary fries and the most flavorful garlic butter.
They also have a date night menu for couples coming in for a special meal. This menu serves three savory courses (two starters and a main).
The Corner Stable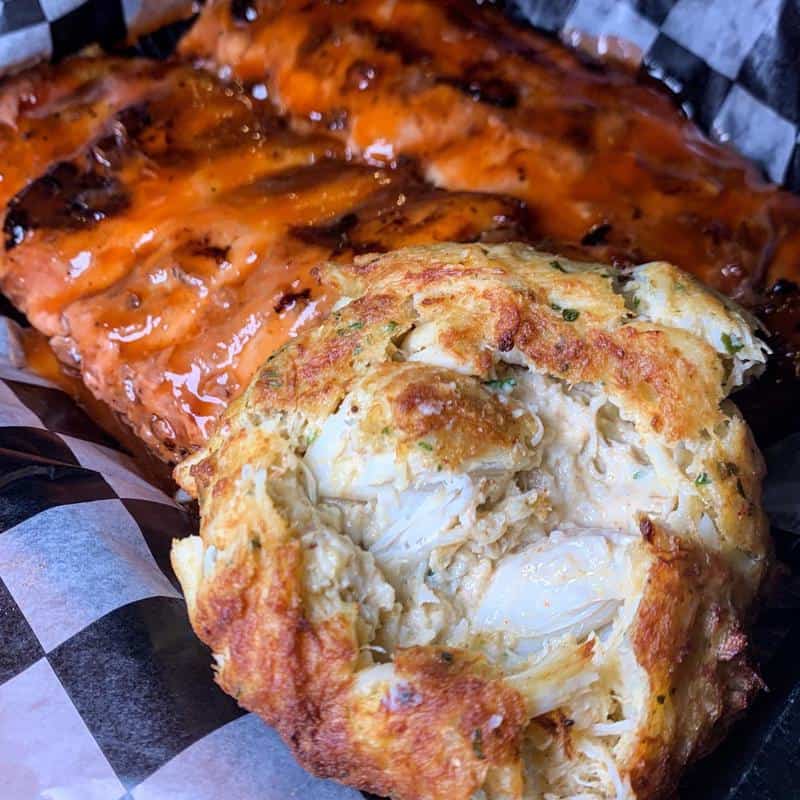 Address: 8630 Guilford Rd.
Known for: Famous baby back ribs and crab cakes platter
Perfect for: Surf and turf aficionados, those looking for grub and comfort food
The Corner Stable is a Maryland-grown family business that's been around since 1972, but it wasn't until 2011 that they opened in Columbia—their prized second location. This unapologetically chill and down-to-earth restaurant serves a lot of comfort food and grub, specifically hearty meats and seafood.
They have tons of local seafood dishes. For starters, chow down on the jumbo shrimps that come with a zesty, tangy cocktail sauce. Or perhaps you might try the creamy, cheesy crab dip. Once you've gobbled that all up, it's time to bring out the big boys.
The specialty everyone comes to The Corner Stable for is the "Showstopper," aka their colossal platter of flavorful jumbo crab cakes and half-rack of sweet, tender, fall-off-the-bone baby back ribs.
Sushi Sono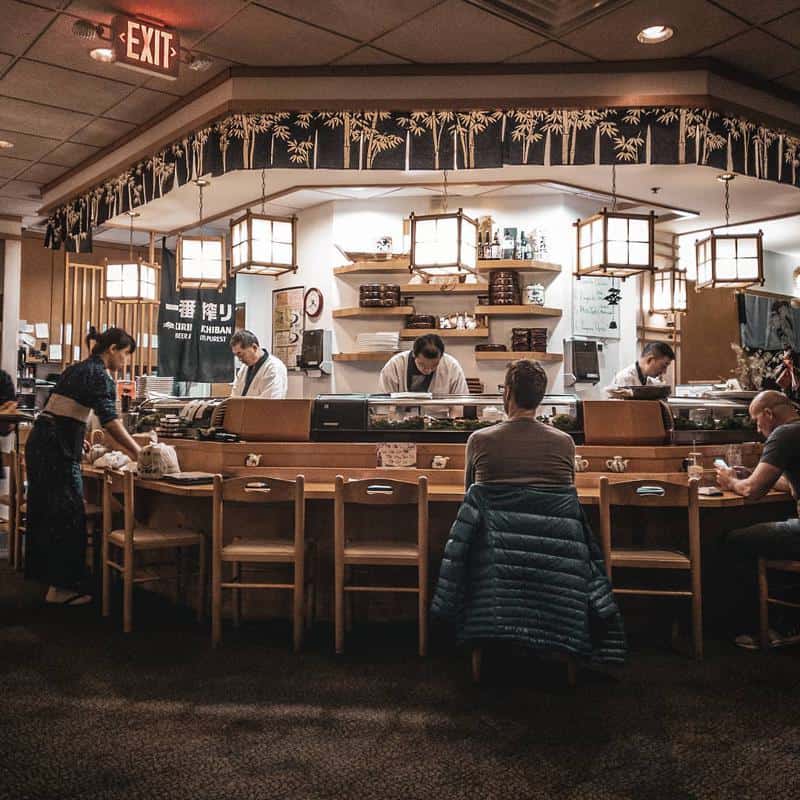 Address: 10215 Wincopin Cir.
Known for: High-end sushi and sashimi, lovely lakefront views
Perfect for: Japanese food lovers, couples, anyone who wants to eat somewhere with a view
Although many of the best restaurants in Columbia offer American cuisine, there are gems that offer Asian fare, like Japanese restaurant Sushi Sono. This upscale, classy sushi bar uses only fresh, high-quality fish in its dishes, which range from classic sushi and sashimi to creative maki rolls.
The best part about dining at Sushi Sono is that it has an enchanting view of Lake Kittamaqundi, the community's small but beautiful lake.
Start your meal with Japanese delicacies such as edamame and gyoza. The rolls are also a must-try, specifically Sono #14 which is made with spicy tuna, crunchy seaweed, and salmon. You can also get the sashimi boat, which boasts thick, glorious cuts of tuna, salmon, and more.
Tino's Italian Bistro and Wine Bar
Address: 8775 Centre Park Drive
Known for: Traditional Italian pastas and pizzas, huge portions
Perfect for: Fans of Italian food, families who want to share meals
Eating at Tino's Italian Bistro and Wine Bar is like having an Italian nonna feed you homemade pasta that she made from scratch using a secret family recipe.
The pizza and pasta in this authentic Italian restaurant are fresh, insanely flavorful, and are served in hearty portions so that you can share with your family—the way Italian cuisine is meant to be eaten. They also have a collection of wines you can pair with the food if you please.
Get a family-sized Signature Meatball pizza to share with the whole family. And for your main, check out the baked ravioli and fusilli primavera.
If none of the pizza and pasta dishes tickle your fancy, you can customize your own. Choose your sauces, toppings, pasta type, and more. You can even make your dishes vegan upon request!
Rudy's Mediterranean Grill and Turkish Cuisine
Address: 7185 Columbia Gateway Dr
Known for: Lamb dishes, authentic Mediterranean cuisine
Perfect for: Anyone curious about Turkish cuisine
If you've never tried Turkish food before, Rudy's Mediterranean Grill and Turkish Cuisine will blow you away. This contemporary restaurant has been serving Mediterranean food and drinks to Columbia residents for more than 25 years and is known for its authentic recipes and lamb dishes.
The owners of the restaurant brought the unique Turkish cuisine from their beloved Istanbul to Maryland to let Americans enjoy and appreciate it. Don't be surprised if the staff explains the origins of each of your dishes or teaches you the right way to drink Turkish liquor—they're that committed to the cause!
Of the lamb dishes, the grilled lamb adana and izgara kofte are quite delectable and flavorful. Make sure not to sleep on the bread and hummus, Greek salad, and falafels too.
Read More:
Conclusion
Columbia may be a residential suburb between giant cities like Washington D.C. and Baltimore, but it has loads to offer in terms of food. If you frequent these cities for work or travel and want to have a sit-down meal in a quieter part of town, Columbia's delightful restaurant scene is a terrific option.
When hunting down the coziest brunch spot or upscale bar and resto for a night with friends, you can never go wrong with any of the restaurants on this list. Sink your teeth into that pan-seared seafood, sip on that cocktail, and have the time of your life in this well-loved, all-American community.