Drag brunch is one of the hottest-themed events to hit the LGBTQ community. From an underground scene to a pop culture phenomenon, drag shows have had many faces, with drag brunches being their most recent reincarnation.
A drag brunch is similar to the typical brunch, with assortments of drinks and food, but includes drag entertainment from resident drag performers or touring acts. Venues are usually LGBTQ nightclubs, restaurants, and bars found in big cities worldwide, from New York, and Las Vegas to Miami and London.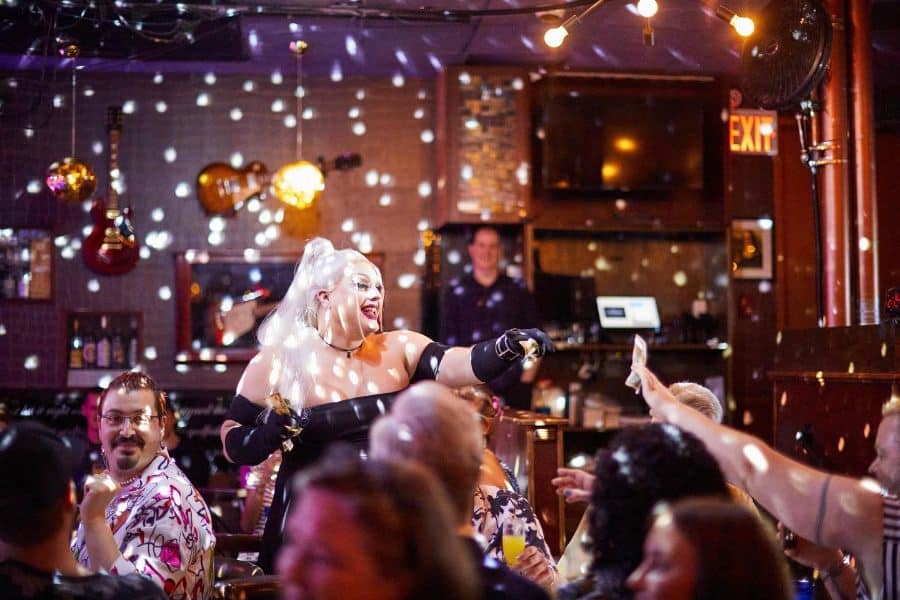 RuPaul's Drag Race solely takes full responsibility for popularizing the drag culture since its debut 10 + years ago. Drag brunches are now taking over by bringing the drag culture to the masses at regular restaurants and bars.
These brunches are not only for the LGBTQ community but also for anyone who wants to experience the art form of drag. This short piece dives into the history of drag brunches, what you can expect at your first brunch and the popular venues across major cities.
The History and Backstory of the Drag Brunch
Brunches have been popular since Sex, and the City hit the air in the late 1990s. Drag brunches started gaining popularity in New York and New Orleans around this time up to the early 2000s.
No specific venue claims to have hosted the first drag brunch, but Lucky Cheng's and Lips in New York City are big contenders. These venues, including Club 82, have done a great job popularizing drag to first-timers.
Including drag acts and shows in brunch helped the public realize that drag and gender were nothing to be afraid of. It provided a great opportunity to enjoy signature cocktails with eggs benedict among fun and fabulous queens.
Drag in itself has ancient roots that date back to the 1500s. The name 'drag' was coined in the 17th Century when only men were allowed to act. A man played every female role on stage.
The actors called it 'putting on drags' since their petticoats were dragged on stage during their performance, hence the name.
1895 was the first time the word brunch was used in the media, but it was not until the 1920s that drag shows started popping up. Harlem was one of the first regions to host such shows, with gay and lesbian performers competing in fashion events.
The early adoption of drag shows revolved around marginalized communities. From people of color to gays and lesbians. White people were a rare crowd at such events since the venues were secret and only known to a handful of people.
The word drag queen/king wasn't used till around the 1980s – 1990s to refer to impersonators of the opposite gender. Drag queens are typically men performing feminine acts, and drag kings are women performing masculine shows. However, performers can be transgender.
Drag events, shows, and brunches have been predominantly recognized for their stereotypical qualities. This includes satirical acts, sex jokes, female impersonation, debauchery, insults, and LGBTQ guests. LGBTQ nightclubs and bars have been frequent hosts because of these stereotypes.
The experience has recently changed with the acceptance and inclusion of drag brunches in regular restaurants. Drag has become an enticing work of art and is considered a full-time job that keeps many progressive folks employed.
The brunches sell out quickly, showing a high demand for entertainment among the LGBTQ community and the general public. Despite the high demand for drag shows, only a handful of places choose to host, hence the monopolization and exploitation of drag talent.
Speaking to Vice, famous drag queen, Eva LE Queen airs her optimism for the drag brunches, "Every show(brunch) is a make or break, and a challenge to become a more versatile, more rounded entertainer, and win hearts at the end of the day."
Brunch is new territory for drag kings and queens. It offers more opportunities and a bigger audience (children, families, clergy, straight guests, and many more) that further helps in legitimizing and stabilizing the livelihood of the performers.
Also Read: What Time Is Considered Brunch?
What Happens at A Drag Brunch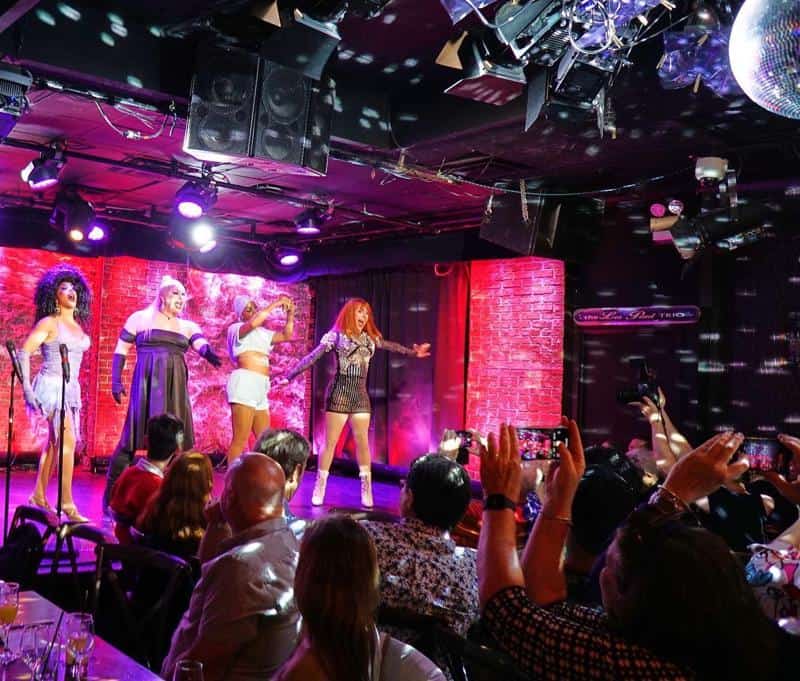 Dressing up is the biggest downside of what happens at a drag brunch. Some brunches start as early as 9 am, meaning the performers must start putting on their makeup and dresses by 6 am.
Daylight does not help since there are no stage lights to light up the makeup. It requires almost twice as much work to look amazing and dazzle the crowds with your looks when the harsh sunlight melts your face.
On the other hand, the upside of drag brunches is the intimate and close encounter with the crowd. Drag queens have a more interactive act during brunch as they get up close with the guests, get a bit personal, and perform in front of them for instant fun.
Guests will find the performers quite charming as they pop up occasionally to make you take shots and have a chat. They slide into the tables to mingle and demand applauses when they change their costumes several times during the often-two-hour affair.
Are you looking for a hefty contribution to your organization? Then host a drag brunch. Make sure you include as many fabulous drag queens as possible. They will be loud and find a way to make the guests reach into their purses.
There are no apologies for the loud noises or the spectacle they cause. They come out to razzle and dazzle by filling the venues with a fun and friendly touch.
You will realize when attending a drag brunch that the whole atmosphere encourages you to be visible. Drag brunches often consist of same-sex couples and gay guests who are highly marginalized in their communities.
Drag brunches provide a safe space for the queer and unmistakably gay to feel welcomed. It is an event where you can let loose and have a mimosa with strangers who pull you to the dance floor to go crazy. It is a well-structured affair where you can catch up with your pals in gender-neutral restrooms and drink in the afternoon without any worries of any unsafe journey back home.
So, what is a drag bottomless brunch? If you are looking into drag brunches, then you may have bumped into the various bottomless brunch venues in your city.
Drag queens are great at lip-sync performances and dancing, and what goes better with the two than an endless stream of drinks. Mrs. Riot in London is one of the drag brunches where you can have free-flowing cocktails and vegan cupcakes for just £49.50.
Read More:
Drag Brunch Near Me
Drag brunches on weekends are part of every week's entertainment in major cities across the globe. If you are in London, your best picks are Mrs. Riot, Blame Gloria, Queen of Hoxton, Nikki's Bar, The Cocktail Club, Proud Cabaret, Circa Soho, and Dalston Superstore, just to mention a few.
Best drag brunches in the United States include the Broussard's in New Orleans, La Pulperia in NYC, and R House in Florida.