Add some glitter and glam to your weekend with premium drag shows in Chicago. From bustling downtown locations to quaint neighborhoods, the drag brunches on our list have a little something in store for everyone.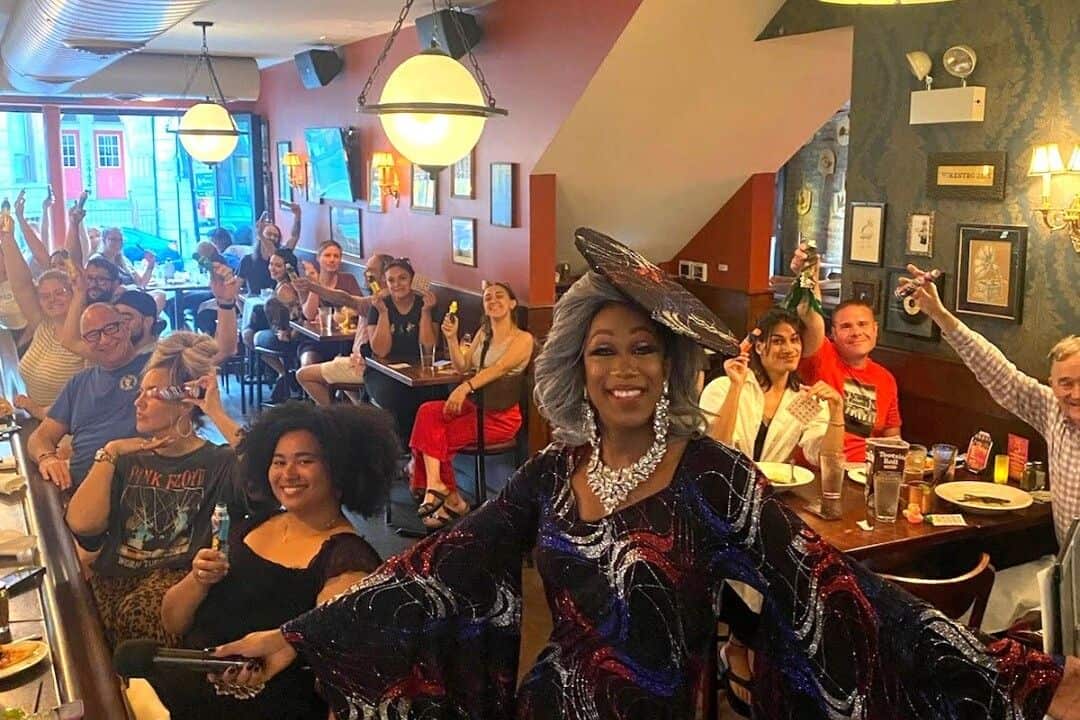 Sit back and enjoy bottomless mimosas and mouth-watering brunch bites as the talented queens put on a spectacular show for you. Here are the best drag brunch spots in Chicago that every drag lover must visit.
Best Drag Brunches in Chicago
Lips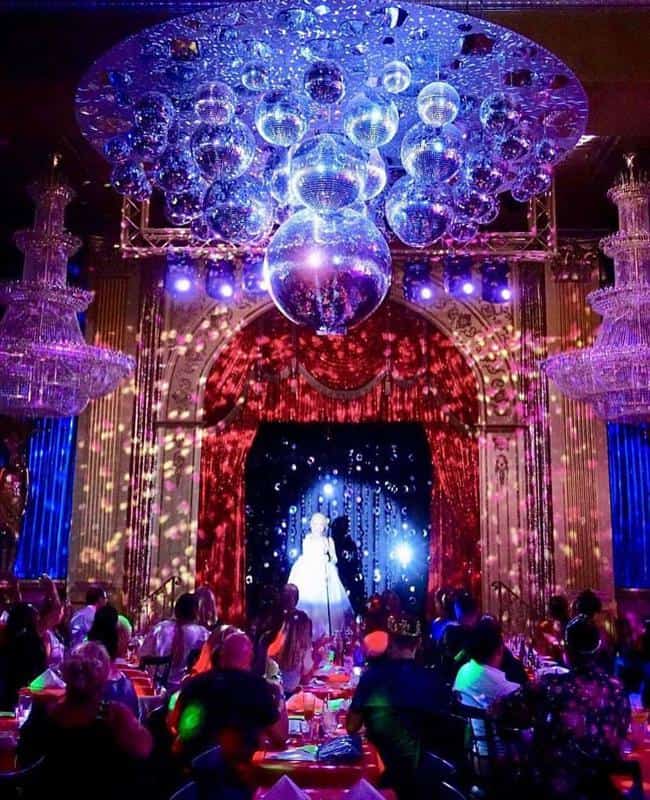 Address: 2229 S Michigan Ave, Chicago, IL 60616
Phone: +1 312-815-2662
Time: Weekly on Sunday from 11 am
Tickets: $39
Known for: Beautiful venue, top-notch drag show, and all-you-can-drink option
Located in a prime spot along the South Loop, the Lips venue in Chicago is beautifully decked out in glitz and glitter with psychedelic pink leopard walls and crystal-studded chandeliers awaiting your welcome. The bold and beautiful queens put on a wonderful Dragalicious Gospel Brunch on the weekends.
From the finest drag show and entertainment to an exquisite lineup of brunch delights, this drag brunch is one-of-a-kind. Feast on some Lobster Ravioli, NY Steak Fritters, Parmesan Crusted Chicken, and Grilled Salmon as you enjoy the show.
The boozy brunch also features an all-you-can-drink option for the length of the show!
Kit Kat Lounge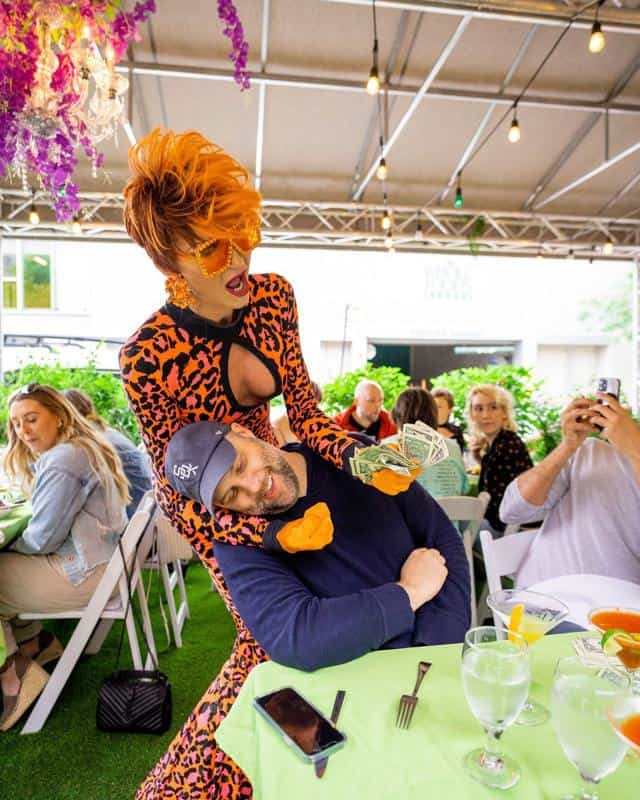 Address: 3700 N Halsted St, Chicago, IL 60613
Phone: +1 773-525-1111
Time: Weekly on Saturday and Sunday from 11 am
Tickets: $59.95 + tax
Known for: Divalicious brunch with a fancy layout, boozy drinks, and on-theme martinis
The Kit Kat Lounge and Supper Club is an elite destination venue with a chic 'South Beach meets Hollywood' inspired layout. The place offers a lively Divalicious Brunch on weekends with Chicago's top drag queens.
The classic drag brunch experience is heightened by the décor to match the ambiance. You will be seated on audacious zebra-patterned chairs and vivacious lights and music to match the energy of the queens.
The brunch spread is delicious, and the Big Hot Mess Chicken and Biscuits are heavenly good. Enjoy your food with on-theme martinis like "MY Neck, My Back***" and "Britney Bitch".
The River Kitchen and Bar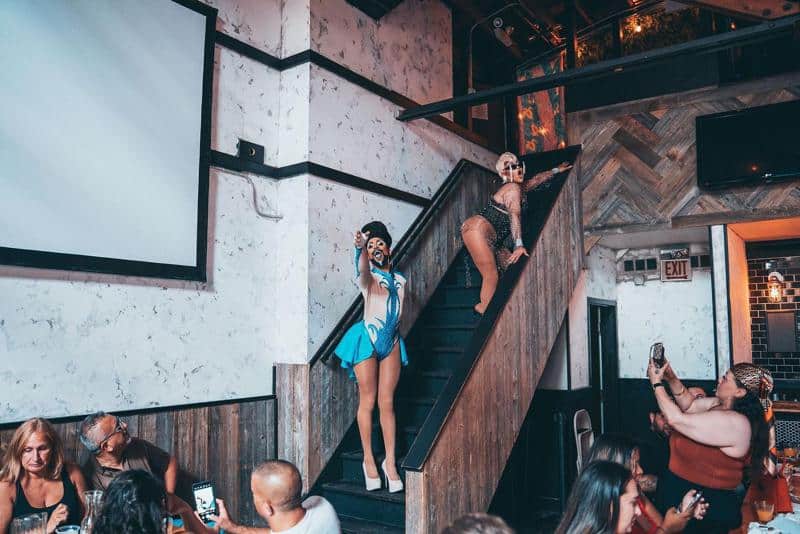 Address: George & Sheffield Center, 2909 N Sheffield Ave, Chicago, IL 60657
Phone: +1 773-935-7500
Time: Weekly on Sunday from 11 am
Tickets: $59.99
Known for: Bold and beautiful divas, family-style brunch, and boozy drinks
Located in the heart of Lakeview, the classy and elegant The River hosts one of the wildest and most happening drag brunches on the weekends. The place comes to life every Sunday as bold and beautiful divas put on a spectacular drag show for the audience.
The outrageous dance moves are met with applause and enthusiasm, and the wild antics are sure to keep you hooked. The tickets include family-style brunch served at the table with bottomless boozy delights to get you the perfect amount of tipsy.
Sip on mimosas, Bloody Marys, domestic drafts, and other mixed drinks for the duration of the show.
Diva Royale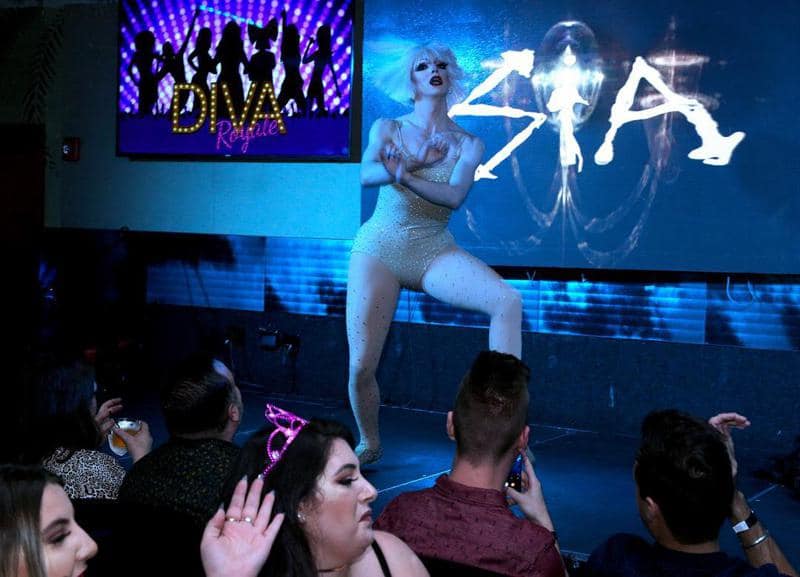 Address: 226 W Ontario St, Chicago, IL 60654
Phone: +1 917-633-4943
Time: Weekly on Sunday from 1:30 pm
Tickets: Starts at $30
Known for: Famous drag queens and celebrity impersonators
Diva Royale is your loyal friend all around the USA, and Chicago is no exception! The Chicago drag brunch show is quite famous and features famous drag queens and good-old celebrity impersonators.
Brace yourselves for an afternoon filled with delectable brunch items, boozy drinks, and rib-tickling performances. Celebrity impersonators include names like Madonna, Dolly Parton, Liza Minnelli, Adele, Celine Dion, Beyonce, Sia, Britney Spears, Whitney Houston, Nicki Minaj, and many more!
Enjoy the drag show every Sunday and celebrate special occasions with the divas to triple your joy.
Roscoe's Tavern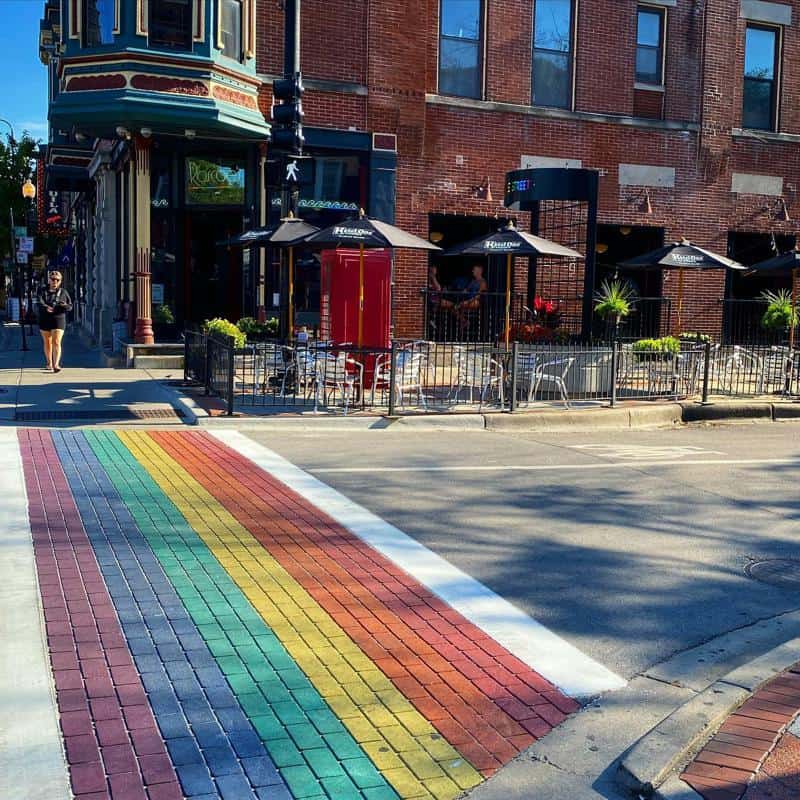 Address: 3356 N Halsted St, Chicago, IL 60657
Phone: +1 773-281-3355
Time: Weekly on Saturday from 1 pm
Tickets: $50
Known for: Drag Brunch in 90s and 00s theme and a wide selection of drinks
Start your weekend with a bang at Roscoe's with their hot and happening Bubbles and Brunch. The brunch revolves around themes from the 90s and 00s and is a wonderful treat for millennials.
The fantastic host and queen Korra Nation puts on a spectacular show with music by DJ Mikey P and high-end performances by special guests and rotating queens.
The package includes a superb selection of brunch entrees including Breakfast Burritos, Burgers and Fries, Sausage, Egg and Cheese Sandwich/Croissant, and Apple Walnut Chicken Salad.
Enjoy your meals with a Signature Ketel One Bloody Mary served with Roscoe's signature Bloody Mary Mix and seasonings. Other cocktails include River Deep, Mountain Highball, and Whiskeys.
The Baton Show Lounge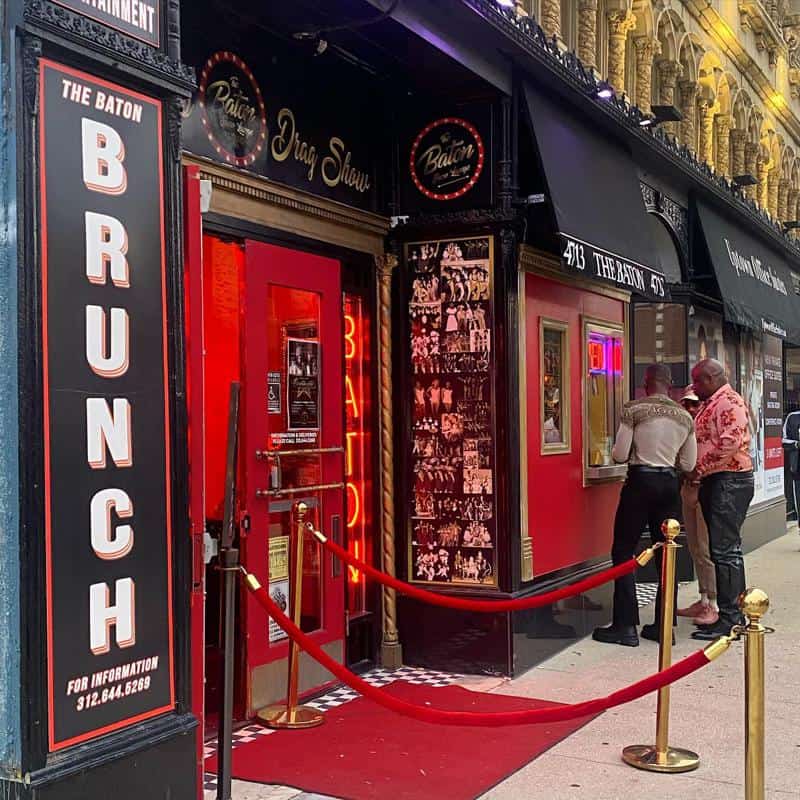 Address: 4713 N Broadway, Chicago, IL 60640
Phone: +1 312-644-5269
Time: Weekly on Sunday from 11 am till 3 pm
Tickets: Not Mentioned
Known for: Classy venue with drag queens and celebrity impersonators
As one of Chicago's highly celebrated clubs, The Baton Show Lounge does very well for itself. The venue lights up with colors and glitter on weekends, welcoming drag queens to put up a wonderful performance with a side of delectable brunch.
Located in Uptown, the club is running strong for over 50 years. The celebrity clientele here includes stars like Janet Jackson, Kirk Douglas, Madonna, and many more. The performances include female impersonations and male revue.
The Sunday brunch runs a continuous show paired with delicious brunch entrees and boozy drinks.
Splash Chicago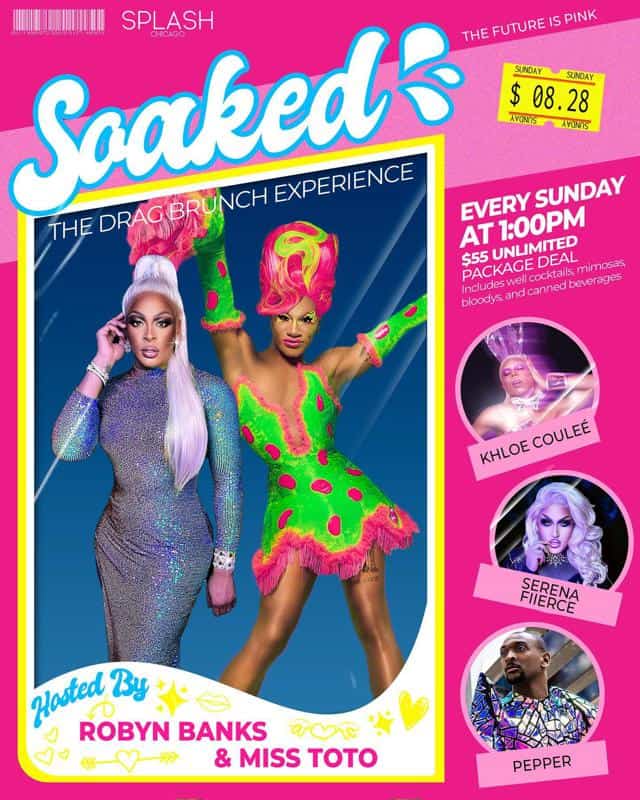 Address: 3339 N Halsted St, Chicago, IL 60657
Phone: N/A, Email: [email protected]
Time: Weekly on Sunday from 1 pm
Tickets: $55
Known for: Family-style brunch package and a fabulous drag show
Splash is a trendy and hip Northalsted lounge that hosts 'Soaked: the Drag Brunch Experience' on the weekends. Bearded beauties and famous queens put on a fabulous show filled with drama and panache.
The drag brunch is hosted by Robyn Banks and Miss Toto and includes performances by a rotating cast of queens. The brunch packages offer Cheesie's family-style dishes and drinks.
Enjoy the show and food with your favorite premium cocktails, domestic beer, or seltzers. The package also includes a choice of coffee, and a mimosa kit can be purchased separately for $15.
Illusions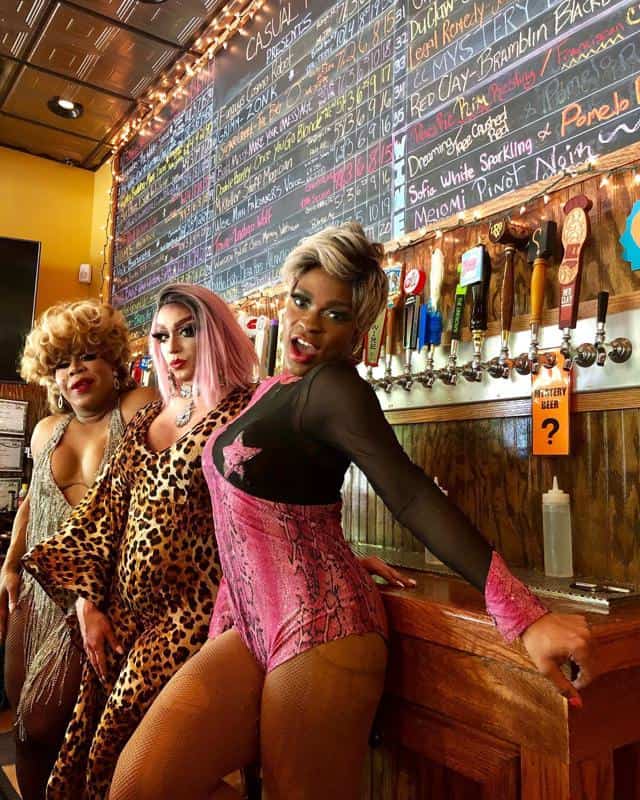 Address: 209 W Lake St, Chicago, IL 60606
Phone: +1 833-783-3648
Time: Weekly on Saturday from 1:30 pm
Tickets: $30
Known for: Famous drag queens and celebrity impersonators
Illusions is spreading its enchantment and magic in Chicago with an outstanding burlesque-style drag show and comedy performances by the industry's leading celebrity impersonators. The funniest drag queens perform on the weekends for a fun-filled start to your weekend.
Join the drag queens putting on a stellar show while paying homage to old-time favorite classics along with the latest pop favorites.
The celebrity impersonations are hilarious and the event is perfect for celebrating birthdays, bachelor and bachelorette parties, and ladies' day out. Enjoy the show with an amazing spread of brunch items and drinks.
The Walnut Room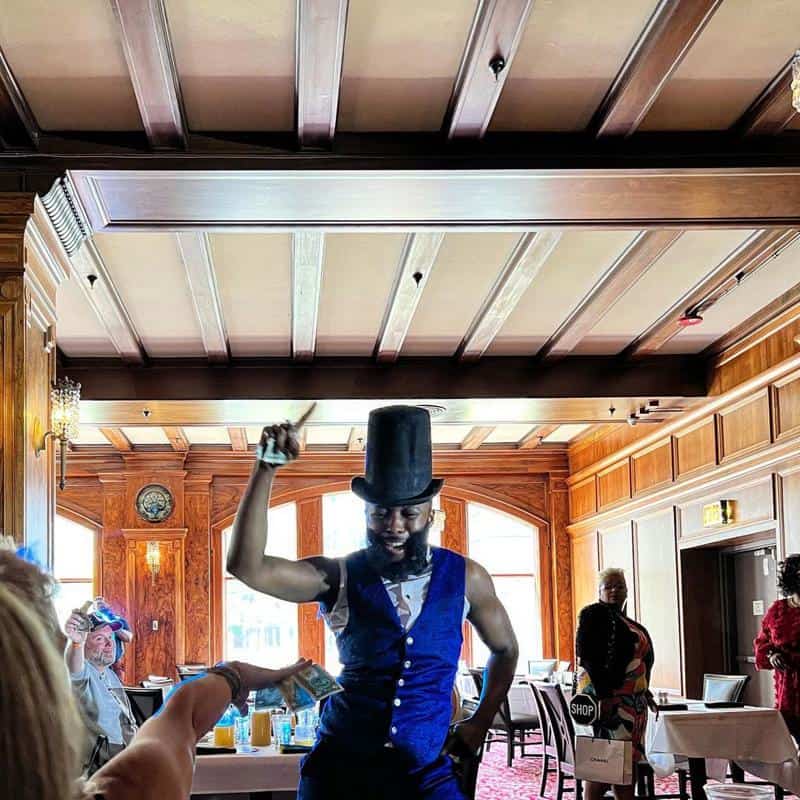 Address: 111 N State St, Chicago, IL 60602
Phone: +1 312-781-3139
Time: Weekly on Saturday from 11 am
Tickets: $20
Known for: Pop-culture-themed drag shows and classic American brunch and drinks
The supremely talented Lucy Stoole takes over the Walnut Room every weekend for an implausible drag brunch. The famous ladies-who-lunch spot in Chicago lights up with glitter and feathers as local and national drag queens put on a dazzling performance.
Guest stars include veterans of the world-famous RuPaul's Drag Race, making it a drag brunch that shouldn't be missed. Furthermore, the drag show is enhanced with themes that celebrate pop culture with references to celebrities and shows like Lizzo, Taylor Swift, Stranger Things, the Rocky Horror Show, Hocus Pocus, and Schitt's Creek.
The brunch menu entrees include Legendary Quiche, Southwest Short Rib Hash, Braised Short Rib, Classic Meatloaf, and Chicken Pot Pie among other classic American delights. Pair your meals with brunch cocktails like Chicago Bloody Mary, Blood Orange Ginger Fizz, Classic Mimosa, and Walnut Room Old-Fashioned.
Joy District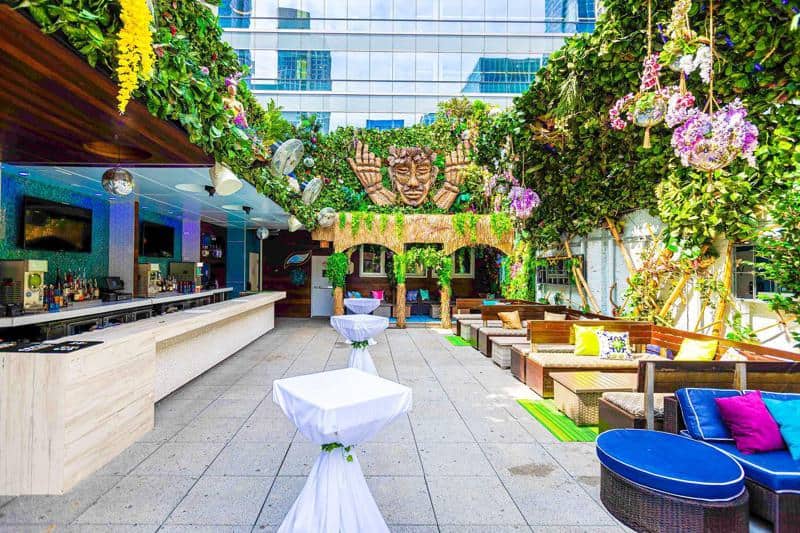 Address: 112 W Hubbard St, Chicago, IL 60654
Phone: +1 312-651-3979
Time: Selected Saturdays from 11 am
Tickets: Starts at $15
Known for: Famous drag queens, special guests, debut performances, and live music
Joy District is here to spread joy and excitement on your weekends with drag shows and delectable brunch delights. The drag brunch is hosted by Khloe Daniels and features special guests like Serena Fiierce, Mimi Marks, and Gina Belle.
Special performances also include names like Robin Banks Fiierce, Lilith Towers, and Potty Mouth. Debut performances and special DJ live music is also promoted here.
Enjoy music by Martin and a lovely spread of brunch bites and drinks. Keep your eyes peeled for the next drag brunch posted on the official website of Joy District.
Lark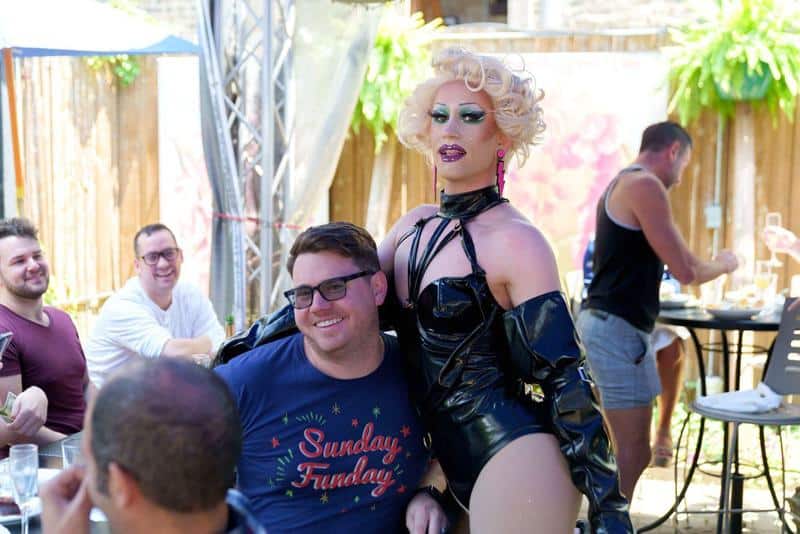 Address: 3441 N Halsted St, Chicago, IL 60657
Phone: +1 773-799-8968
Time: Weekly on Saturday and Sunday from 11 am
Tickets: Starts at $59.95
Known for: Pop-culture-themed drag brunch and free-flowing mimosas
Lark Bar is a famous hangout spot with a laidback pub setting and a patio. Capturing the guests with a new theme every weekend and live music by DJs, the bar puts on a sensational drag brunch every Saturday and Sunday.
Looking at the past themes of their drag brunch, it is evident that the bar comes up with creative ideas while paying tribute to pop culture and old-world classics.
For instance, Lark has organized drag brunch themes like Queens of POP, The Dua Lipa Brunch, The Beyonce Brunch, The Dolly Brunch, The Cher Brunch, The Donna Summer Brunch, and the upcoming Hocus Pocus brunch featuring costumes and makeup inspired by the well-known Sanderson sisters.
The Queens of POP brunch is a recurring theme with drag queen Pixel. The brunch includes free-flowing Mimosas, Bloody Marys, Sangrias, and Bellinis.
Simone's Bar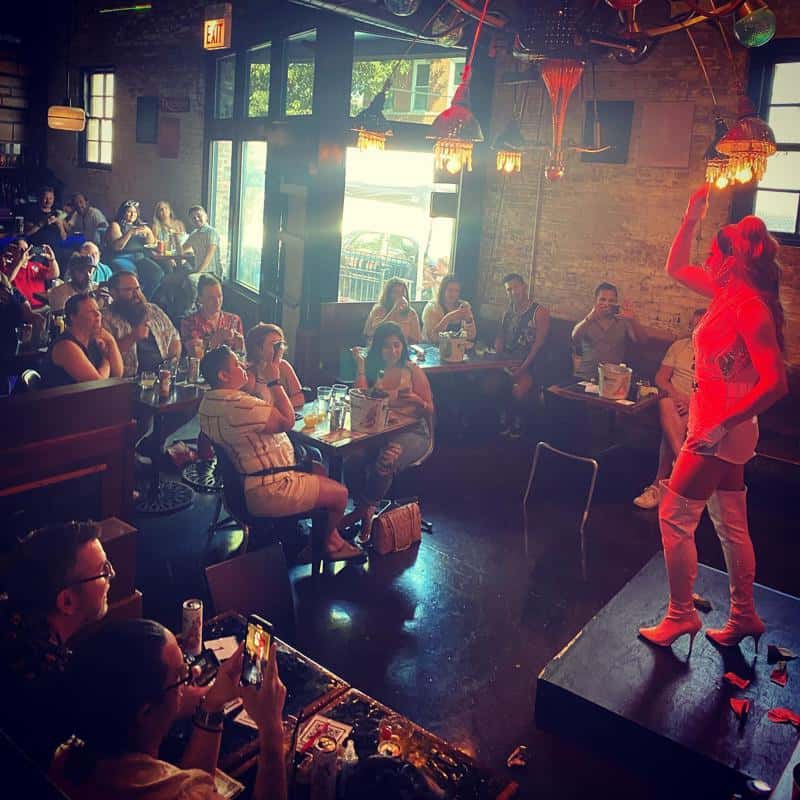 Address: 960 W 18th St, Chicago, IL 60608
Phone: +1 312-666-8601
Time: First Sunday of the month from 1 pm
Tickets: Starts at $38
Known for: Celebrity impersonations and liquid brunch with mimosa bundle
Hosted by vastly talented Jasmine Phoenix, Simone's Bar is home to A Brunch of Drag organized on the first Sunday of every month. Keeping you on your toes with celebrity impersonations and special performances, it is a truly extraordinary drag show.
Some of the recurring celebrity impersonations include Madonna, Lady Gaga, Britney Spears, and Jennifer Lopez. With brilliant costumes and makeup to match the ambiance, the drag brunch is not to be missed.
Enjoy a delectable brunch package with one entrée and ready-to-drink boozy drinks. The liquid brunch option includes a mimosa bundle.
The Grand Cabaret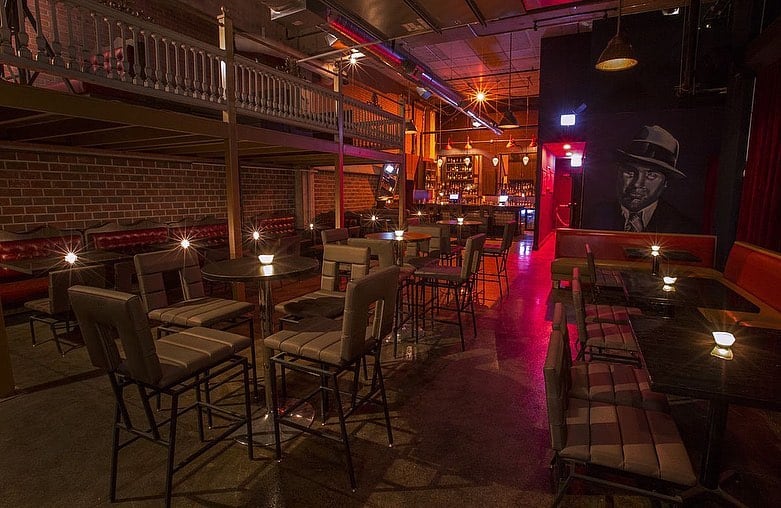 Address: The Grand Cabaret 1132 West Grand Avenue Chicago, IL 60642
Phone: +1 312-733-9333
Time: Weekly on Sunday from 11:30 am
Tickets: $35
Known for: BBQ brunch and bottomless mimosas
Shining bright as the crown jewel of West Loop, the Grand Cabaret is a posh vintage-style venue attached to the BBQ spot PorkChop. The cabaret speakeasy regularly hosts a lip-smacking Boozy BBQ Brunch every Sunday.
Famous names of the drag world like Darrington Chilton and Ms. B LaRose perform as the 'Glittering Goddess', putting life to an ordinary weekend with their marvelous performance and outstanding costumes.
The brunch package includes heavenly delicious Southern delights like shrimp and grits and fried chicken, and you can add bottomless mimosas for only an additional $15.
Read More:
Conclusion
Join the vivacious divas and guest performers of Chicago every weekend to add glittery colors and energy to an otherwise boring weekend. Uplift your spirits and join in on the fun with live music, delectable brunch, and boozy drinks offered with a side of drag.