Bay Harbor is known as the doorway to one of America's favorite parks, the Acadia National Park.
The town is regularly on lists as one of America's favorite towns. A popular summer destination since the 19th century.
Some of the most prominent families, like the Rockefellers and Vanderbilts, came to their summer homes in the area.
The town is as lively as ever, with shops, boutiques, and fantastic dining opportunities. Bar Harbor has stunning coastal splendor.
Visitors can enjoy watching the yachts and lobster boats or gently wander around, taking in the ambiance of what is quintessentially Maine.
Here are our top picks for dining options in Bar Harbor:
Best Lobster Restaurant: Rose Eden Lobster
Best Fine Dining Restaurant: Reading Room Restaurant
Best Ambience: Project Social
Best Restaurants in Bar Harbor Maine
Rose Eden Lobster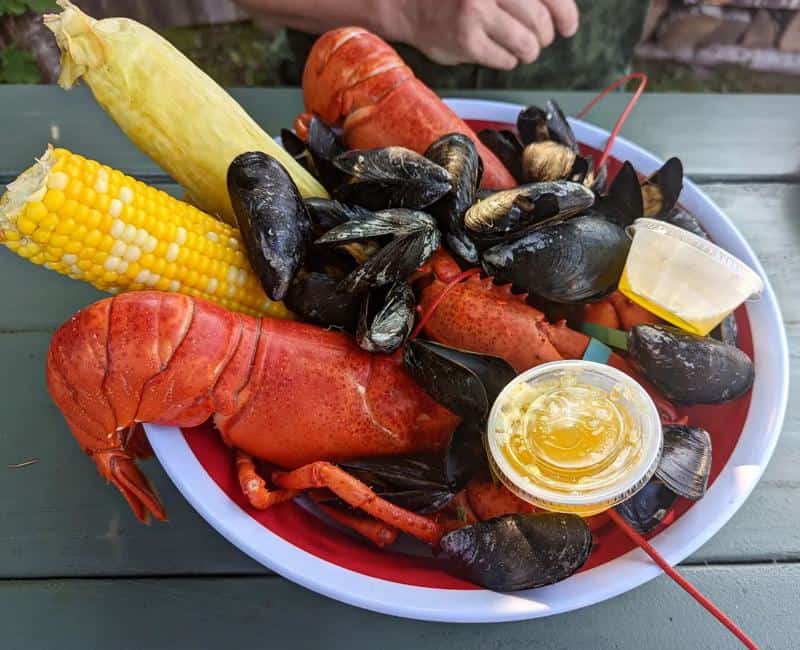 Address: 864 State Highway 3, Bar Harbor, Mount Desert Island, ME 04609-7238
Phone: +1 207-610-3060
Best known for: Lobster
If you are visiting Bay Harbor, you will want to eat Lobster. There are plenty of seafood and Lobster joints, but this one stands out.
It is a Lobster shack on the site with a few holiday cottages. Red Eden Lobster is owned by the same family as Travelin Lobster and is primarily a takeout restaurant.
Still, it does have a limited amount of outdoor seating. The restaurant is seasonal and opens in May and closes in October. The ethos of the business is to offer fresh seafood at affordable prices, cooked as it should be.
The combination meal is top-rated as you get two lobsters, one pound of mussels, and two ears of corn, followed by blueberry pie.
No wonder it is the top-rated restaurant in the area, as long as you don't mind eating at a picnic table and getting messy!
The Travelin Lobster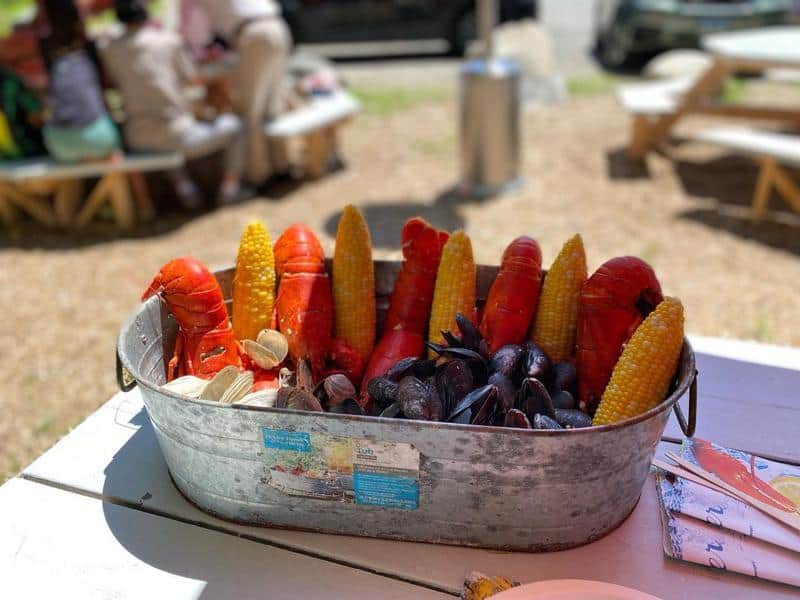 Address: 1569 State Highway 102, Bar Harbor, Mount Desert Island, ME 04609
Phone: +1 207-288-8028
Best known for: Lobster and Lobster Rolls
The Travelin Lobster is a small business in Town Hill, a small village of Bar Harbor. Established in the 1970s, it moved to its current location in 2016.
This mainly takeout business uses lobsters caught daily by one of the owners, a 3rd generation lobsterman.
Lobsters can be chosen live from a tank if you want the freshest possible. They will then be steam cooked in seawater to add to the freshness of the flavor.
Known for large portions, this outdoor restaurant fills up quickly with diners queueing for fresh lobster rolls, chowder, and Lobster bisque.
They offer a combination bucket of Lobster, mussels, and corn as with most lobster shacks. But get here early as they often sell out and close down for the day.
At least you know everything is fresh. If you fancy a change, try the Lobster grilled cheese Panini, you will thank me for it.
Reading Room Restaurant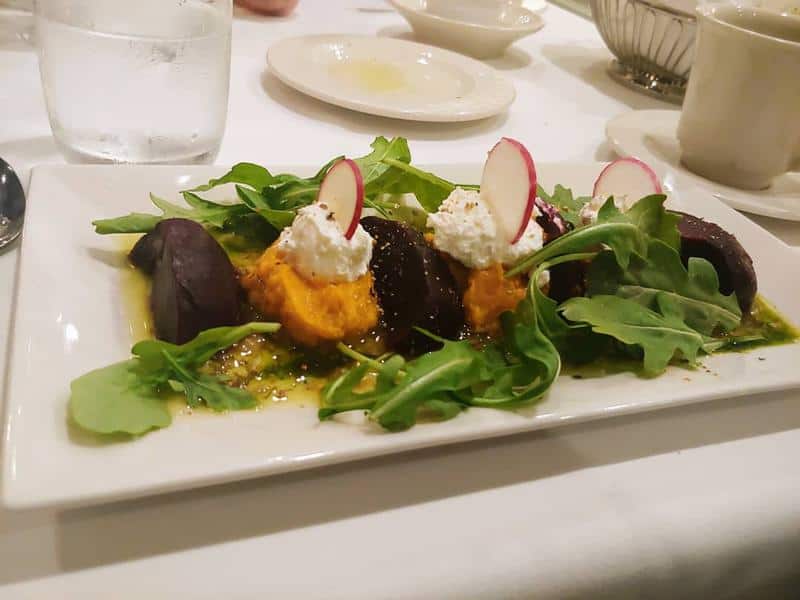 Address: 1 Newport Dr. Bar Harbor Inn, Bar Harbor, Mount Desert Island, ME 04609-1898
Phone: +1 207-288-3351
Best known for: Waterfront Fine Dining
If you are looking for fine dining in exquisite surroundings, you must try the Reading Room at the Bar Harbor Inn. This intimate restaurant is perfect for a romantic dinner or a family celebration.
The waterfront setting offers spectacular panoramic views overlooking Frenchman Bay.
The menu is not overly fussy for a fine dining establishment.
The local seafood is complimented superbly by a well-chosen selection of meats such as duck confit, seared New Zealand rack of lamb, beef short ribs, and filet mignon.
The starter menu is heavily biased toward seafood, which makes it unbalanced. Unusually, a fine dining restaurant offers a children's menu with the surprise of a PB&J.
A pleasant addition to the menu is a wine suggestion for each entrée with wines from America, Europe, and the New World.
Mainely Meat Barbeque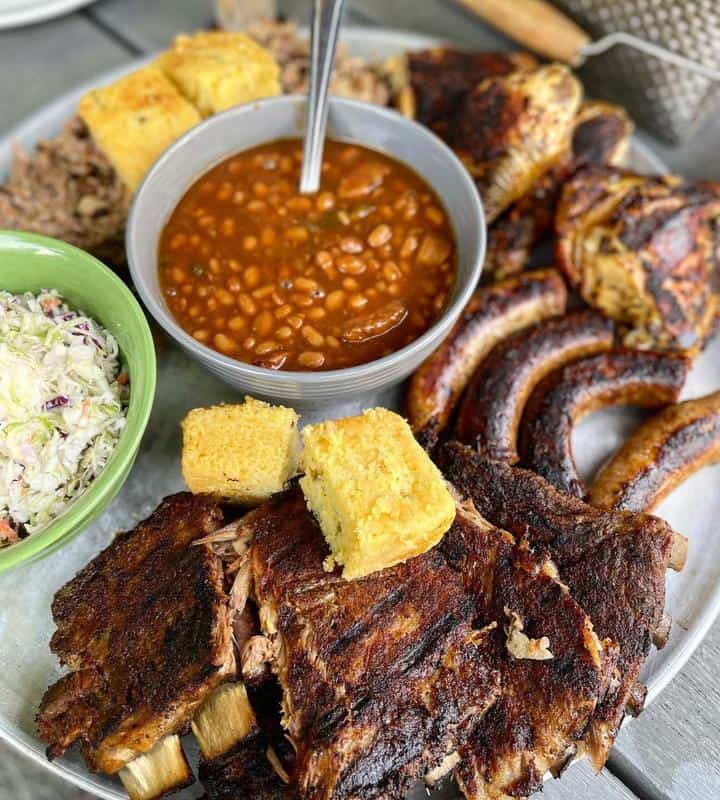 Address: 15 Knox Rd, Bar Harbor, Mount Desert Island, ME 04609-7770
Phone: +1 07-288-9200
Best known for: BBQ Meats
I know, BBQ meats in Maine, whatever next? Mainely Meat Barbque is a family-run restaurant where everything is smoked on-site daily.
The restaurant has indoor and outdoor heated dining, although it does get jam-packed. Whether you are vegetarian or vegan, this is not the place for you; it is a meat fest.
The entrées range from pulled pork and turkey to ribs, smoked Italian sausage, New York strip, and combination platters.
Including a sampler platter is welcome, especially if you are in a group and can't decide what to choose. The portions are notoriously large, and the beans and cornbread have liberal amounts of jalapenos.
The "double entendres" on the menu made me smile and showed playfulness from the management, which I liked.
While you are here, try a Blueberry Ale made with wild Maine Blueberries, which is very refreshing.
Project Social Kitchen & Bar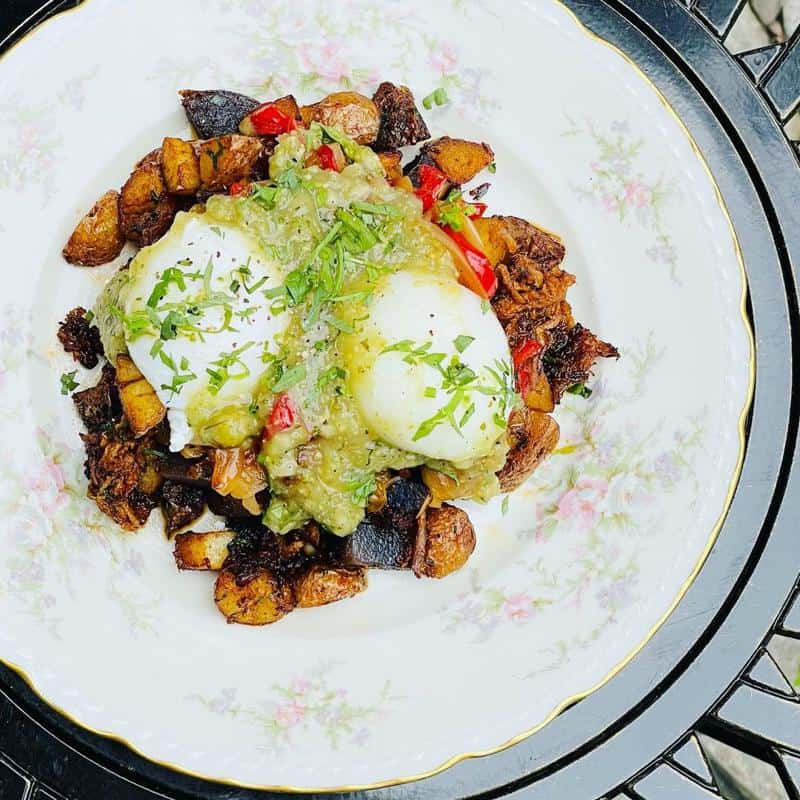 Address: 278 Main St, Bar Harbor, Mount Desert Island, ME 04609-1738
Phone: +1 207-412-3932
Best known for: Tapas style eating
If you want a different dining experience, try Project Social in downtown Bar Harbor.
From the cozy, hip indoor bar, the open-air dining on a covered deck area, or the garden with a stream and pond, you will enjoy the ambiance created by the owners.
The food offering is something else, though.
For want of a better description, it is a mix of Middle East meets South America, but they met in Spain.
The combination of influences makes this sharing style of eating extremely pleasant and sociable.
Vegetarians will love the menu with items such as artichokes with parmesan crisp and heirloom carrots. The omnivores will enjoy the lamb meatballs or pork belly just as much.
Project Social has an excellent reputation for catering to people with special dietary requirements. This shows they know the origins of their ingredients.
Side Street Cafe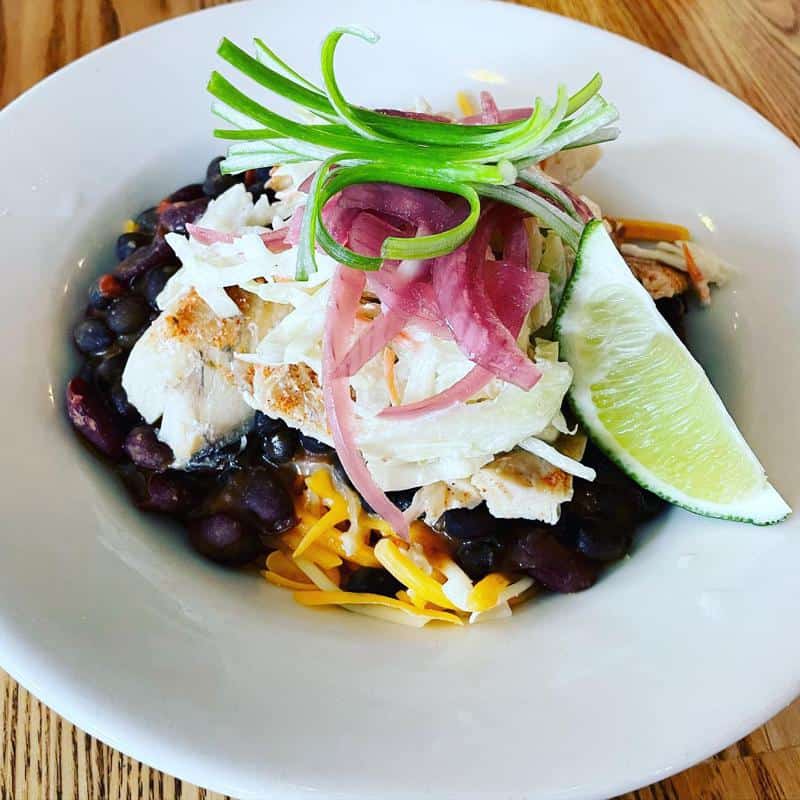 Address: 49 Rodick St, Bar Harbor, Mount Desert Island, ME 04609-1805
Phone: +1 207-801-2591
Best known for: Casual dining and creating your own Mac & Cheese
Side Street Café opened in 2009 in the heart of Bar Harbor and has become a favorite for locals and tourists alike.
This busy restaurant has a few unusual aspects, such as a dog-friendly outdoor terrace. It also has an annex bar that opens late afternoon and even serves food after the main restaurant has closed.
The menu is extensive, and there is something for everybody, sandwiches, salads, staples and create your own Mac and Cheese.
A good kids' menu offers the chance to swap chips for healthier celery and carrots, which is a great option. The bar is well known for its extensive beer selection, mainly local beers.
The Stadium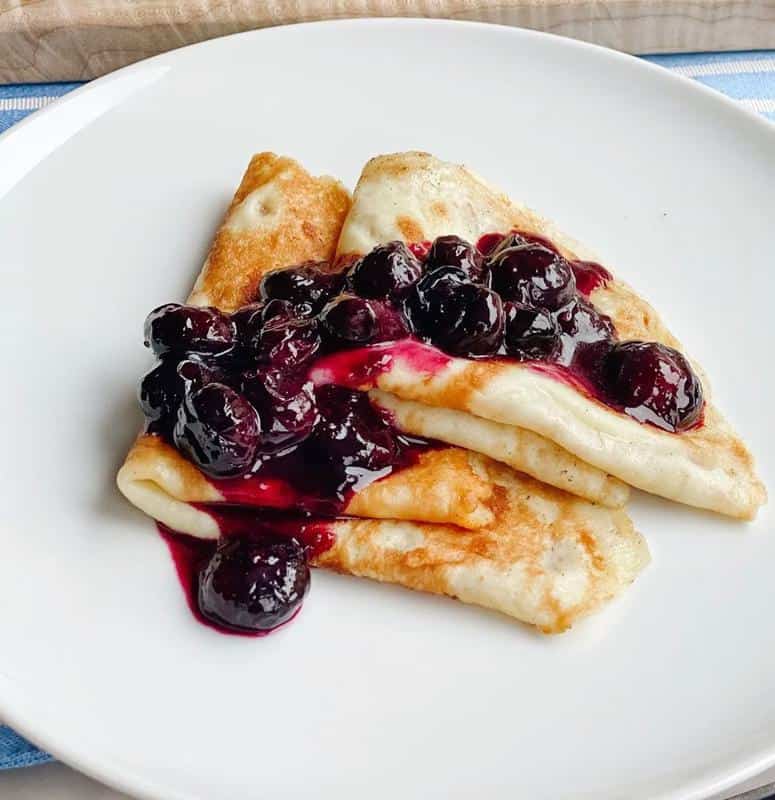 Address: 62 Main St, Bar Harbor, Mount Desert Island, ME 04609-1841
Phone: +1 207-801-9477
Best known for: Popovers and house-made cakes
The Stadium is a breakfast and lunch establishment, open seven days a week. It prides itself on a "made-from-scratch" experience.
This philosophy extends to their coffee, a unique blend of 5 beans roasted to their specification by Coffee Hound. Open until late afternoon, the Stadium is takeout only.
Most people sit in the local park and enjoy the wraps, savory and sweet crepes, house-made baked goods, and exceptional coffee.
Ohh! Did I mention the Popovers? It is worth a trip to Bar Harbor just for those.
La Bella Vita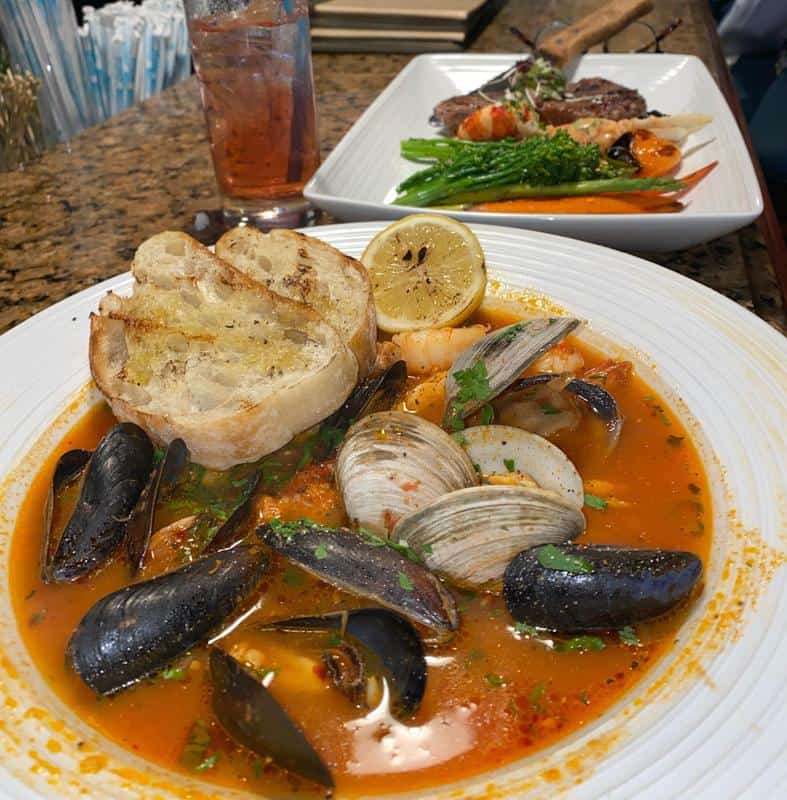 Address: 55 West St, Bar Harbor, Mount Desert Island, ME 04609-1825
Phone: +1 207-288-5033
Best known for: Tuscan-influenced Italian cuisine
Based in the Harborside Hotel, La Bella Vita serves Italian food with a Tuscan influence. Seated on the outdoor terrace, you will have harbor views that could have you believing you are on the Amalfi coast.
The menu is extensive. A large range of antipasti, soups, meat and cheese boards, brick oven pizzas, salads, focaccia, and Panini will ensure you are truly spoilt for choice.
It is great to see an option for a small or full portion of the pasta dishes.
For the entrees, there is a fusion of Italy and Maine. Classics include Sicilian ocean stew, chicken Parmigiana, Haddock, Halibut, and a Maine-inspired surf and turf.
Wash it all down with a good Chianti and Ciao Bella.
Finback Alehouse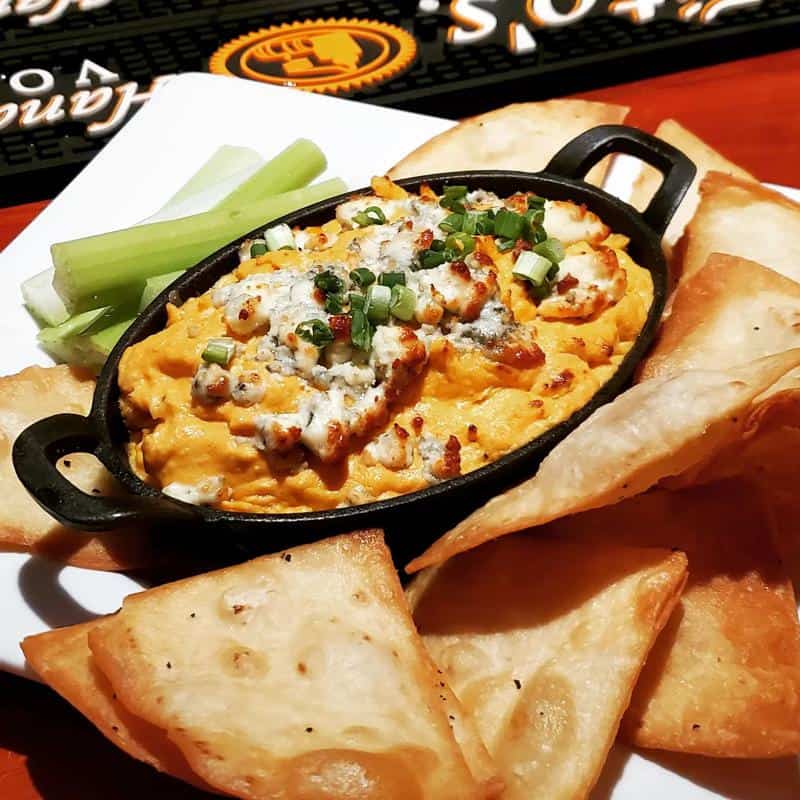 Address: 30 Cottage St, Bar Harbor, Mount Desert Island, ME 04609-1810
Phone: +1 207-801-9473
Best known for: Fish & Chips and smash burgers
This iconic Bar Harbor restaurant and bar has a unique charm and just a hint of speakeasy about it. From the deep rich woods used to the big behind-bar mirrors, the Finback Alehouse oozes style.
The menu is small but caters to all very well.
The sandwiches carry the ubiquitous lobster roll but exciting additions such as lemongrass and ginger Bahn Mi, which can be filled with chicken or tofu.
They offer a range of Smash Burgers served with waffle fries but only five entrees.
The entrees are well balanced, though, with Fish and chips being the show's star, according to customers.
As a bar, the drinks menu does not disappoint, and who could refuse a "Lift the Kilt," a scotch, honey, and lemon mix?
The Friar's Pub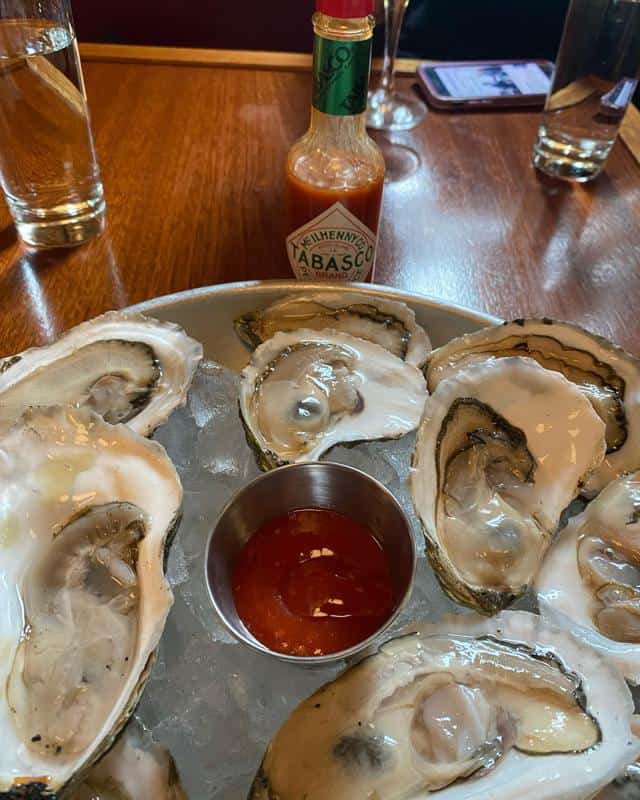 Address: 10 Summer St. The Black Friar Inn, Bar Harbor, Mount Desert Island, ME 04609-1424
Phone: +1 207-288-5091
Best known for: Generous portions
The Friars Pub is located within the Black Friars Inn on Summer Street, but you do not have to be a resident to use the restaurant.
The quite ostentatious building hides the pub, which is reminiscent of an old English watering hole.
The menu is enormous; how the kitchen continues its high standards is a mystery. I particularly liked the sharing plates available.
If you have a gluten intolerance or a plant-based diet, you will do well to check this place out.
Any restaurant that can get away with Welsh Rarebit, Fish Taco, and Bangers and Boxty on the same menu has to be worth a visit.
Havana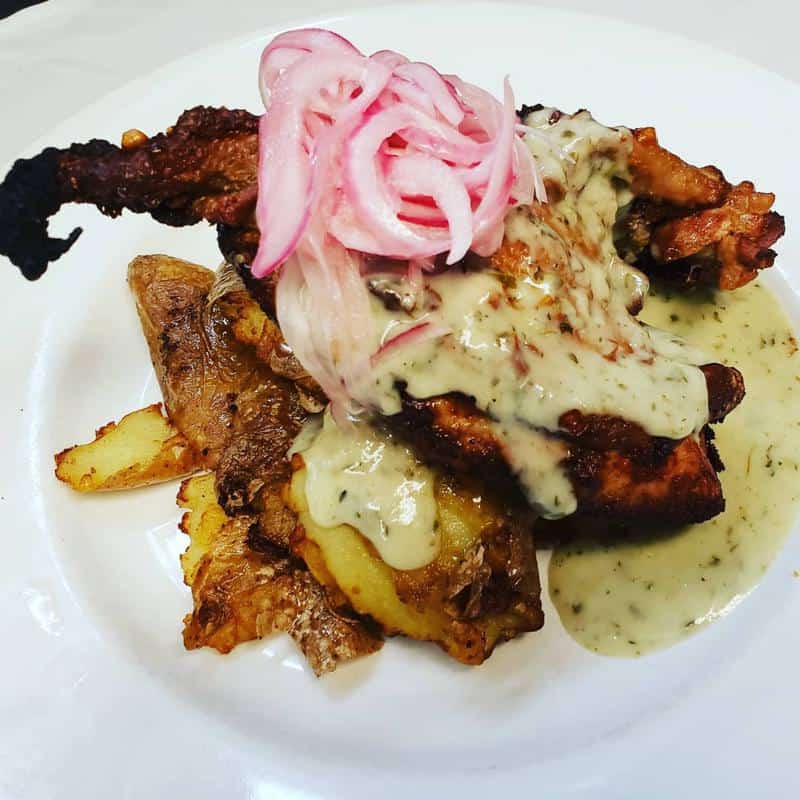 Address: 318 Main St, Bar Harbor, Mount Desert Island, ME 04609-1637
Phone: +1 207-288-2822
Best known for: Latin-influenced American cuisine
Havana has been a big part of the Bar Habor food scene since it opened over 20 years ago. This restaurant has an impressive ethos, specializing in American Maine cuisine with a Latino twist.
All the produce is organic where possible, sustainable, and raised humanely.
Everything is sourced locally, and they even have their own organic garden. The menu isn't extensive, but it is familiar at first glance. Upon reading it further, you see Havana coming out.
Mussels sautéed with chorizo, paella with traditional socarrat (the burnt bit at the bottom), and unusually vegans are catered for with several dishes that have vegan versions.
Havana is open to dining in by reservation only.
Still, the Tapas bar "Parrilla!" is available for walk-ins and does not take reservations. Parrilla! has a tapas-style menu and casual, comfortable seating.
Geddy's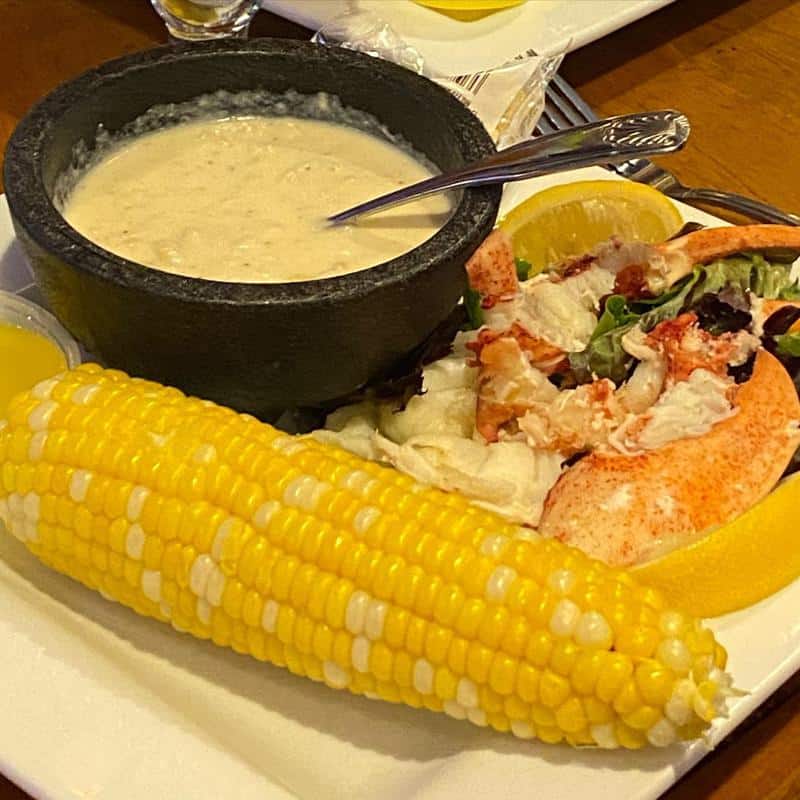 Address: 19 Main St, Bar Harbor, Mount Desert Island, ME 04609
Phone: +1 207-288-5077
Best known for: New England coastal cuisine
For over 40 years, Geddy's has delivered a fun and relaxed local vibe with water views.
The interior is decorated with historic photographs and memorabilia of old Bar Harbor, which enshrines its roots in the area.
The menu is family-friendly, with many New England favorites. "House Specialty" Fish and chips sit comfortably with Brussel sprouts and parmesan shavings.
And their house pizzas, which can be built to your own requirements, are exceptionally agreeable.
The kids' menu is well designed and is served on a free Geddy's Frisbee. With coloring placemats and crayons for every order, they ensure the kids are kept happy.
Read More:
Conclusion
Bar Harbor is awash with quality restaurants and the freshest seafood Maine can offer.
What more could a visitor require with restaurants in all styles, multiple vibes, superb views, and great hospitality?