West Chester is a charming destination and the 10th largest city in Pennsylvania. Being home to West Chester University, the city has a young and lively feel. Located only 30 minutes from Wilmington, West Chester is an exciting place with a delightful small-town vibe.
Many sources consider it one of the best places to live in Pennsylvania. You'll find many classy and trendy places in West Chester to eat and drink. The Downtown area alone is home to 65 eateries! In our list, we've collected the 15 must-visit local spots. Enjoy!
Best Restaurants in West Chester, PA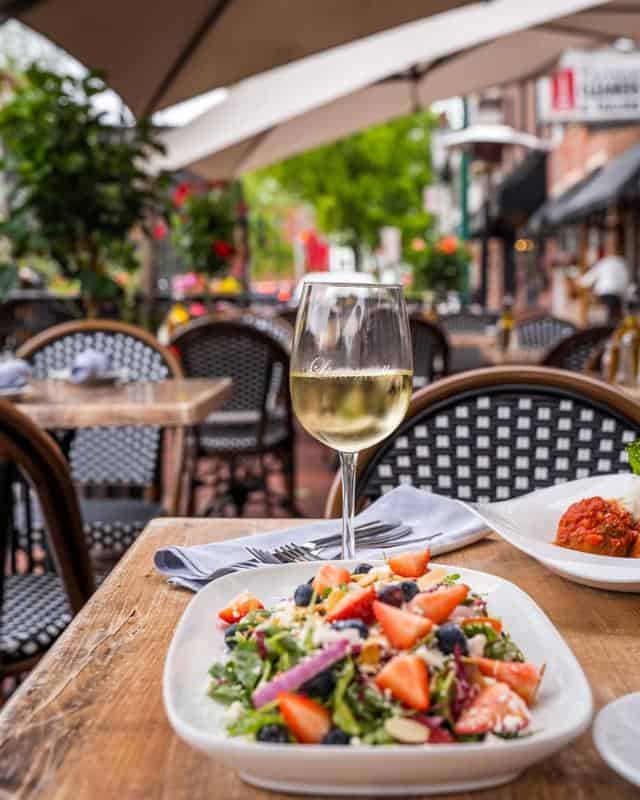 Address: 9 N Walnut St, West Chester, PA 19380
Known for: top-notch Italian classics
If you are looking for top-notch Italian food in West Chester, Limoncello is your destination. This family-owned place, located in the Downtown area, will leave you full and satisfied. The restaurant is a "go-to" location for many locals and always a pleasant surprise for new visitors.
You can enjoy your food in a casual ambiance whether you choose indoor or outdoor seating. The menu includes Italian classics like pizza, pasta, salads, and delicious seafood. When in West Chester, don't miss out on a visit to Limoncello.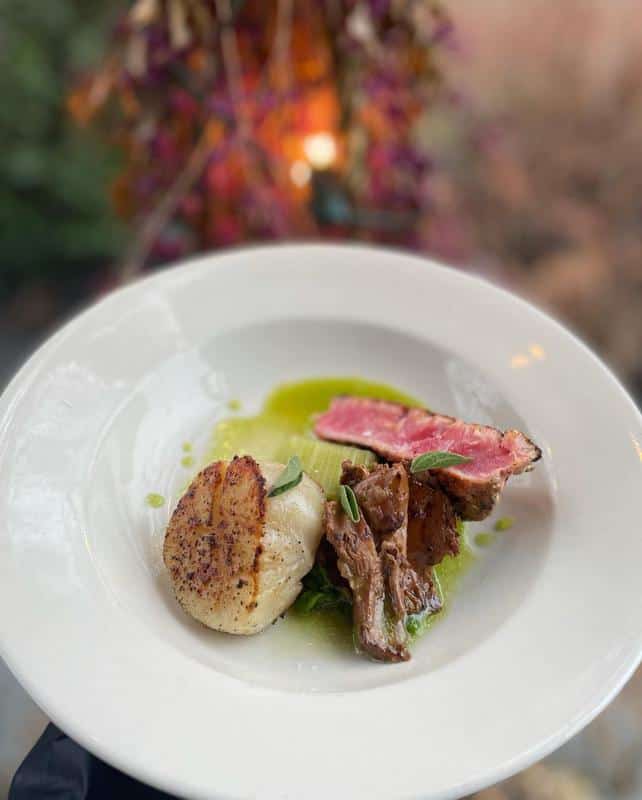 Address: 1300 W Strasburg Rd, West Chester, PA 19382
Known for: cozy ambiance and a family-friendly vibe
Four Dogs Tavern is a local legend located in Marshallton village, a few miles west of West Chester. The restaurant serves American cuisine with a distinctive French flair. Since it's very family-friendly and dog-friendly, everybody feels welcome here. They have a relaxing outdoor patio for the summer or a cozy fireplace inside for colder months.
Talented Chef David Cox has created a curated menu with many fresh and delicious choices. Try their salmon sandwich, crab cakes, or a sweet creme brulee for dessert. If you come on selected days, you can stumble upon a delightful live music performance.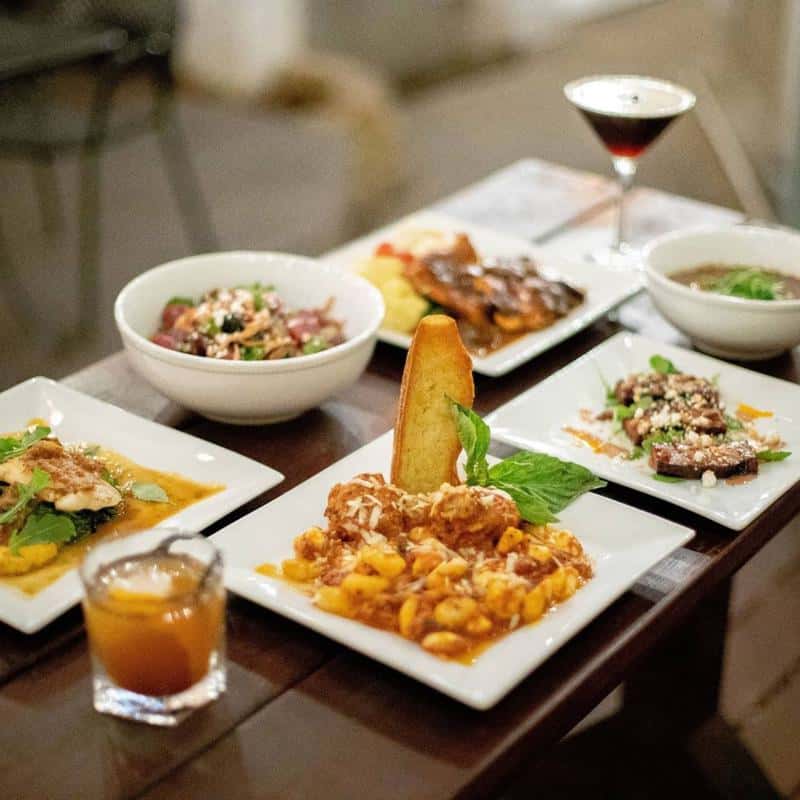 Address: 133 E Gay St, West Chester, PA 19380
Known for: being green and local while serving great food
Roots Cafe is well worth its name, as it's the greenest restaurant in West Chester. Being sustainable and local is the restaurant's philosophy. They support local food producers and use only the freshest local ingredients. Drinks like beers, liquors, organic teas, and coffees are also local.
This place offers an innovative menu with plenty of options whether you are a meat lover or a vegetarian. Here you will find both avocado and pork belly Benedict eggs and creative options like a chicken croissant sandwich or a peach salad. They also offer lunch combos where you can mix & match their menu favorites.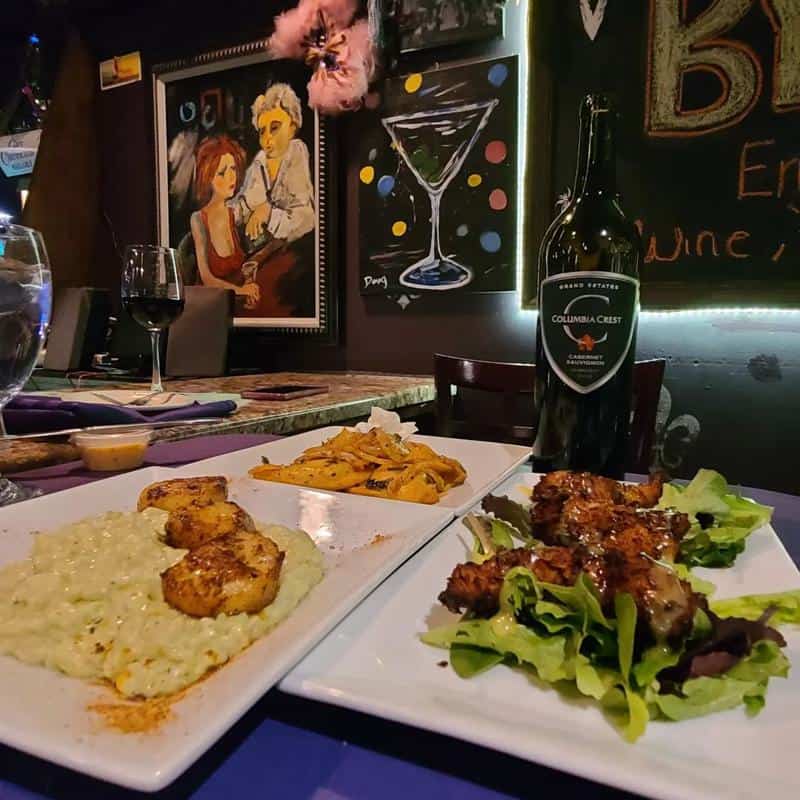 Address: 322 S High St, West Chester, PA 19382
Known for: best Cajun and Creole cuisine in town
High Street Caffe opened in 1996 and is the best Cajun cuisine in West Chester. They create unique Cajun and Creole dishes winning prestigious awards along the way. The "Best of Philly" Award is just one of their many trophies. The place follows a specific theme and works as a BYOB – bring your own drink.
The menu is unusual and original, with items like Cajun pierogies or blackened alligator. They also serve traditional classics like blackened crab cakes or scallops and shrimp. For dessert, don't miss out on the delicious Banana Fried Cheesecake.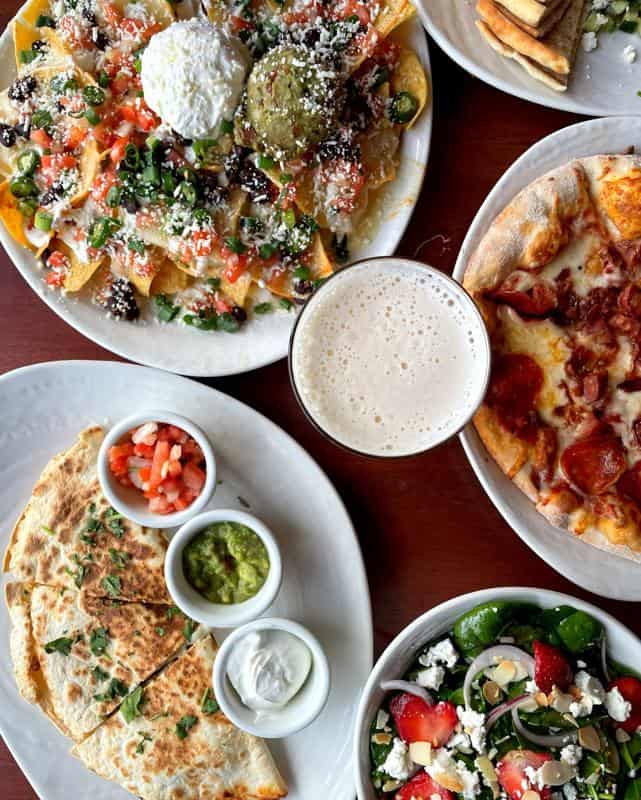 Address: 3 W Gay St, West Chester, PA 19380
Known for: freshest craft beers and handcrafted food
Iron Hill Brewery & Restaurant is a local place with an exciting history. Created by three beer enthusiasts, this restaurant serves New American cuisine in a casual atmosphere. Iron Hill Brewery is proudly the most award-winning brewery east of the Mississippi.
The place focuses on providing visitors with the freshest beers and food made from scratch. The sauces and dressings are made daily on the spot. Here you will find delicious pizzas, juicy burgers, and lovely salads. If you're into unique flavor combinations, get a taste of their strawberry salmon salad!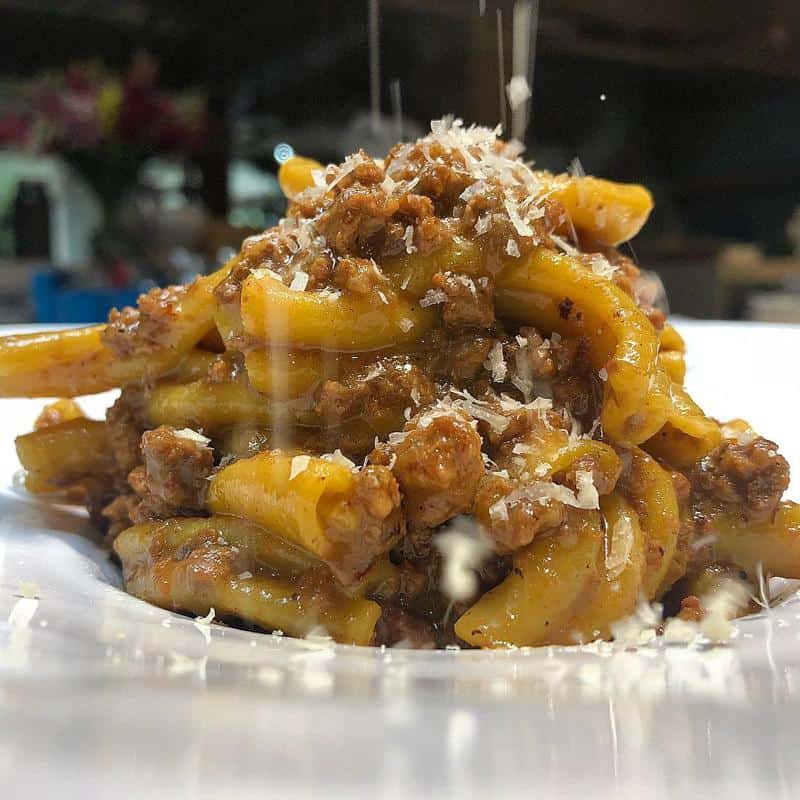 Address: 106 W Gay St, West Chester, PA 19380
Known for: 5-course fixed menu
If you want to visit one of the best-rated restaurants in West Chester, check out Andiario. This upscale restaurant, run by Chef Anthony Andiario and his partner, offers a 5-course culinary adventure for every guest. The place offers a fixed menu that changes every weekend based on the season and local ingredients available. Trust the Chefs and enjoy!
Don't forget to make a reservation as the place has limited seating and many eager visitors. Philadelphia Magazine has put Andiario on the list of Top 50 Restaurants in Philly. It is also on the Top 10 Restaurants list by renowned food critic Craig LaBan. Each meal here is a fantastic experience with your choice of wine pairings, beers, or cocktails.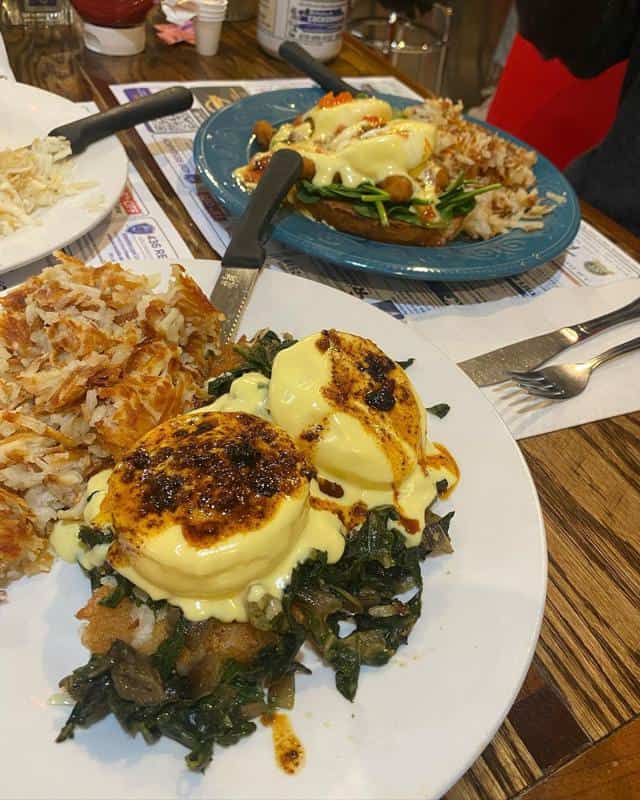 Address: 6 W Market St, West Chester, PA 19382
Known for: super breakfast & lunch options
Market Street Grill opened in 2003 and is West Chester's number one choice for delicious breakfast and lunch. It's a family-run business. Kerry Greco, the owner, works alongside his two sons – Christian and Dominic, to bring the best food and feel for the visitors. Here you will find a fun combination of signatures and daily specials.
You can enjoy delicious omelets, pan-sized pancakes, sausage gravy, and BLT sandwiches at Market Street Grill. Don't hesitate to try their signatures like Cinnamon Swirl French Toast, Texas French Toast, or the famous Bruno Burrito.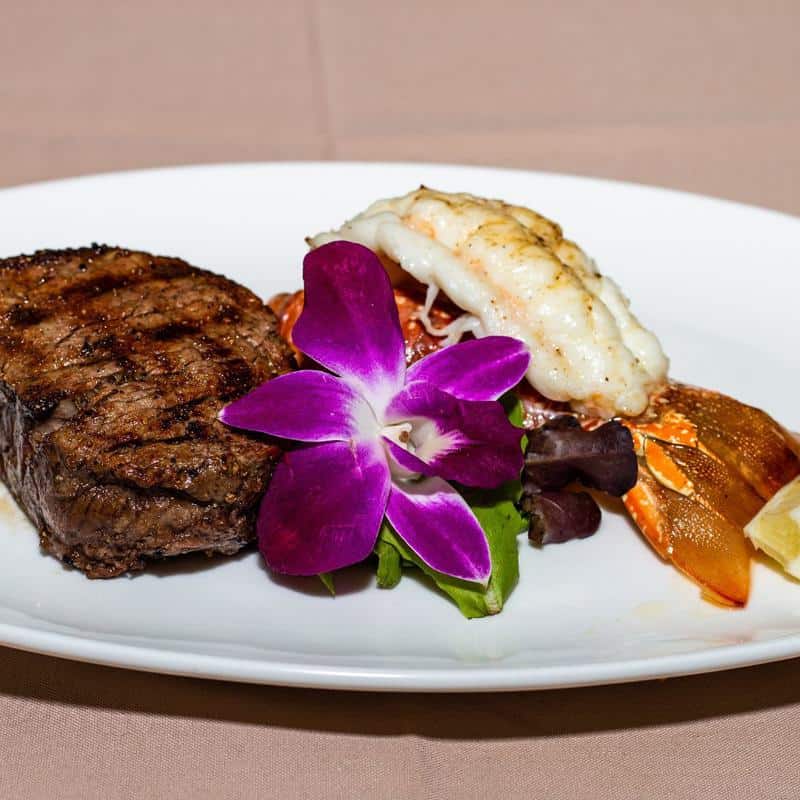 Address: 125 W Market St, West Chester, PA 19382
Known for: steak dishes and sandwiches
Pietro's Prime is West Chester's veteran and has served the local community for over 80 years. It's the prime destination for high-quality steak and seafood. It is a family-owned and family-run business with an open kitchen policy. Local patrons take advantage of it and often come to greet the chef.
Here you can taste the best steak dishes, like Pork Cowboy or Prime Rib Sandwich. There are steaks of all kinds with exquisite family-style sides, like creamy mashed potatoes or Parmesan garlic fries. Top it all with a delicious housemade ricotta cheesecake. The restaurant has been voted the Best in Philly, Best in the City Steakhouse, and has the Diner's Choice award.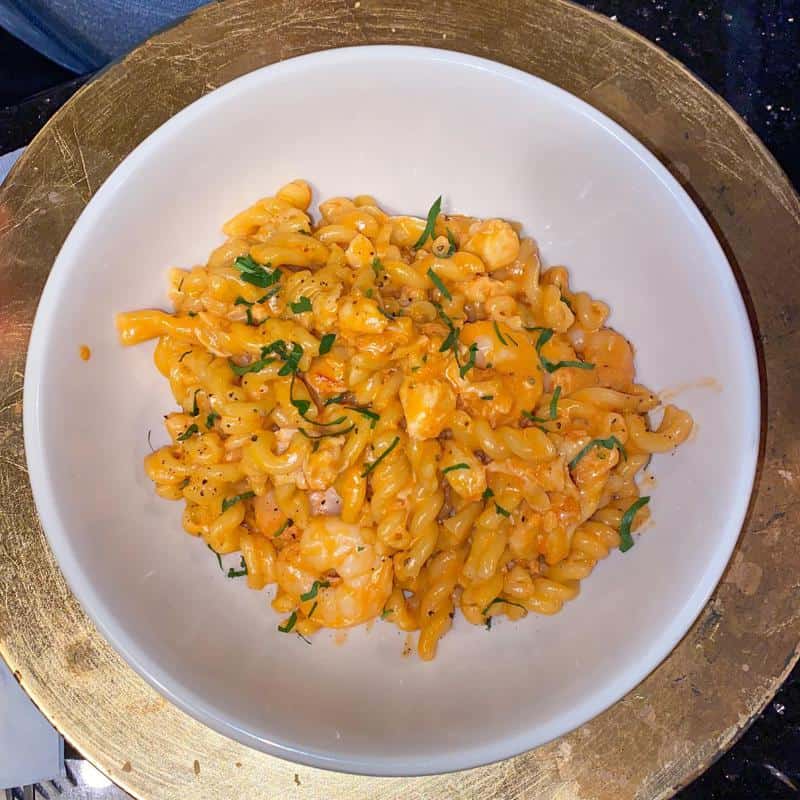 Address: 134 E Gay St, West Chester, PA 19380
Known for: a huge variety of pasta dishes
Dolce Zola is the definition of modern Italian cuisine. The restaurant, founded by the Belfiore family, is a family-run business. Chefs Pietro Belfiore and Antonella Gamba work together with their son, Giorgio, to create top-notch Italian meals.
The Chefs use ingredients from local farmers but also Italian producers. The main focus, though, is to provide a wide variety of daily-made pasta dishes. You can also try the cheese board, daily meatballs, soups, pastries, and desserts. At this location, there's a BYOB policy in place.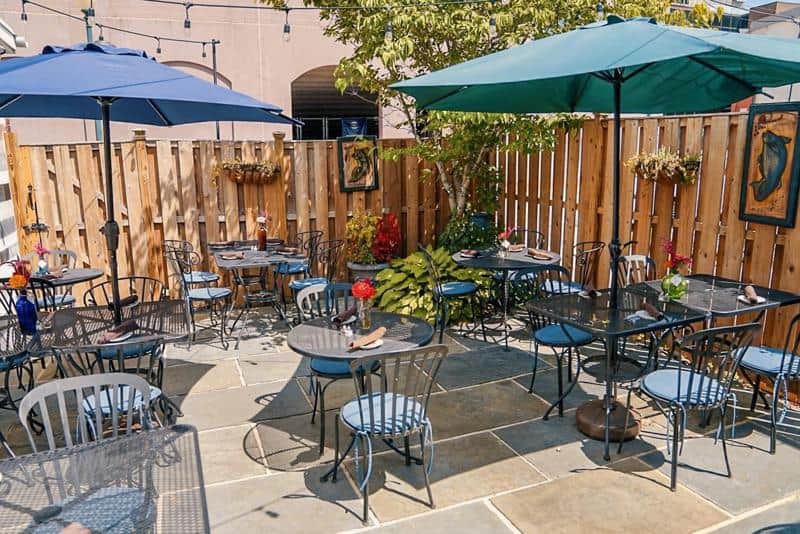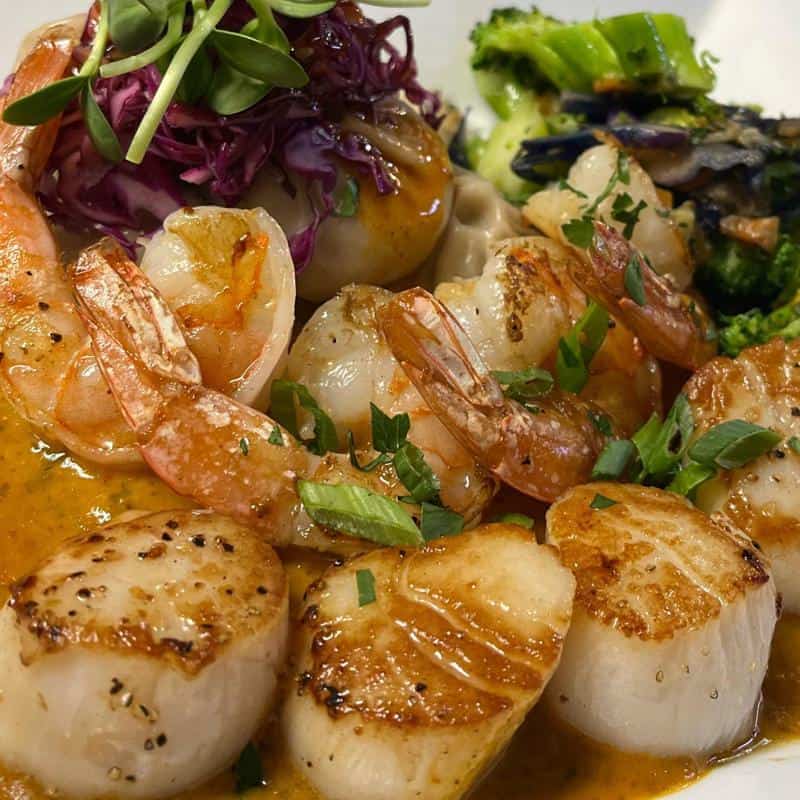 Address: 131 N High St, West Chester, PA 19380
Known for: Miso Glazed Salmon and best Short Ribs in town
The Original Spence Cafe has been on West Chester's food scene since 1996. The place has raving reviews from lots of satisfied customers. Recently, OpenTable has put it on the list of Top 100 Restaurants in America for 2021, which speaks for itself! The restaurant focuses on bringing only the finest quality meats and seafood.
Get ready for the best seafood like oysters, clams, Miso Glazed Salmon, and delicious crab cakes, which you can enjoy either inside or on the outside patio. They also offer tender short ribs and interesting entrees like the beet risotto. Like many other restaurants on our list, The Original Spence Cafe has a BYOB policy.
Also Read: Best Seafood Restaurants in Maryland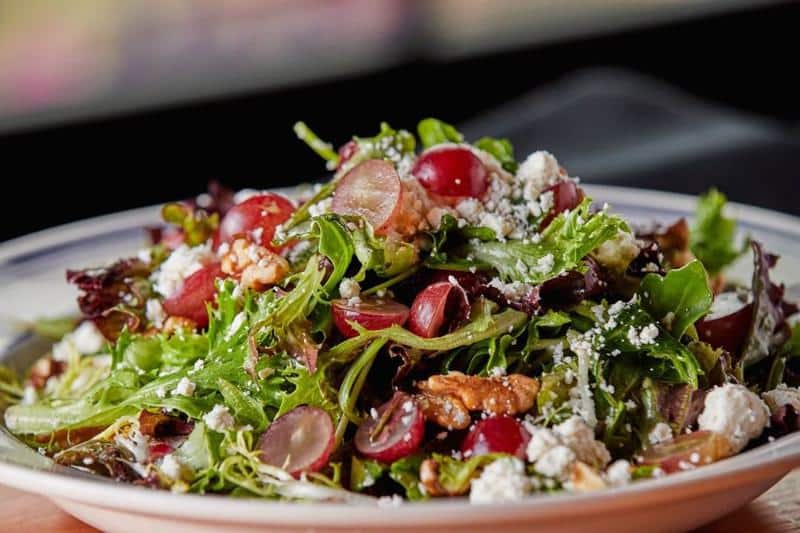 Address: 15 N Walnut St, West Chester, PA 19380
Known for: a decent selection of craft beers and cocktails
Split Rail Tavern opened in 2015 and is one of West Chester's best upscale bars. The prices here might be higher, but the atmosphere and the drinks are worth every penny spent. It is an excellent spot for craft beer, favorite cocktails, and locally sourced food. This bar has a trendy ambiance and serves breakfast, brunch, lunch, and dinner.
In addition to the local classics, you can get exciting options like Lobster Mac & Cheese or a big Hummus Plate for an appetizer. All meals are perfect for combining with the restaurant's extensive beer, wine, and cocktail list. There are also live music performances on selected weekends, so don't miss out on this place!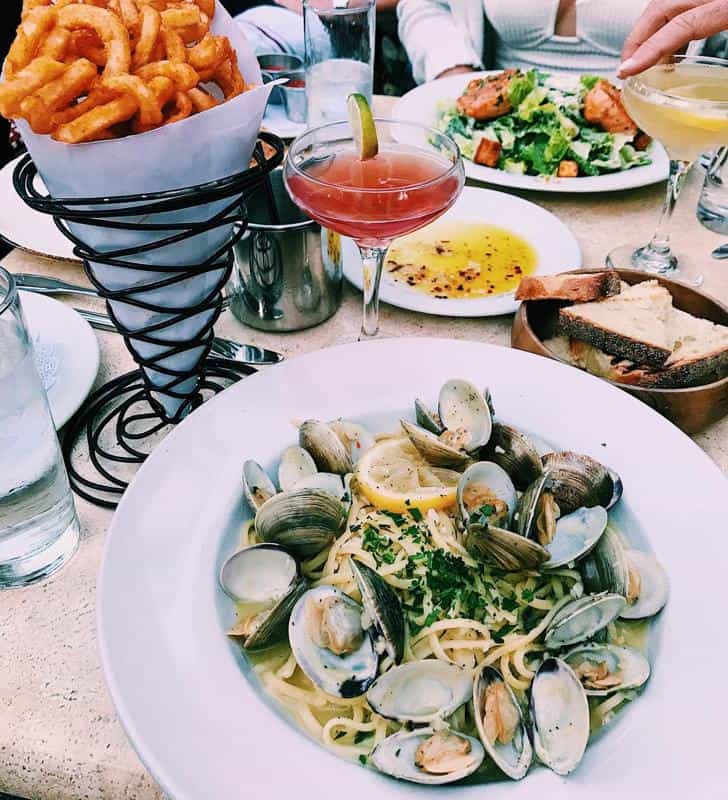 Address: 38 E Gay St, West Chester, PA 19380
Known for: a giant meatball covered with The Sunday Gravy sauce
Teca is not your regular Italian. This restaurant is a creation of Alberto Guadagnini, who partnered with his son Roberto and created this concept 20 years ago. The Guadagnini's family owns a few other eateries nearby and all of them are of the highest quality.
Teca's menu is a sophisticated combination of an old-world Italian dining experience and a modern approach to Italian cuisine. Here you can find lighter fare, Italian Tapas, and regular entrees. Get a taste of their signature giant meatball with The Sunday Gravy sauce. Or choose a delicious cheese or meat plate to pair with one of the wines from all over the world.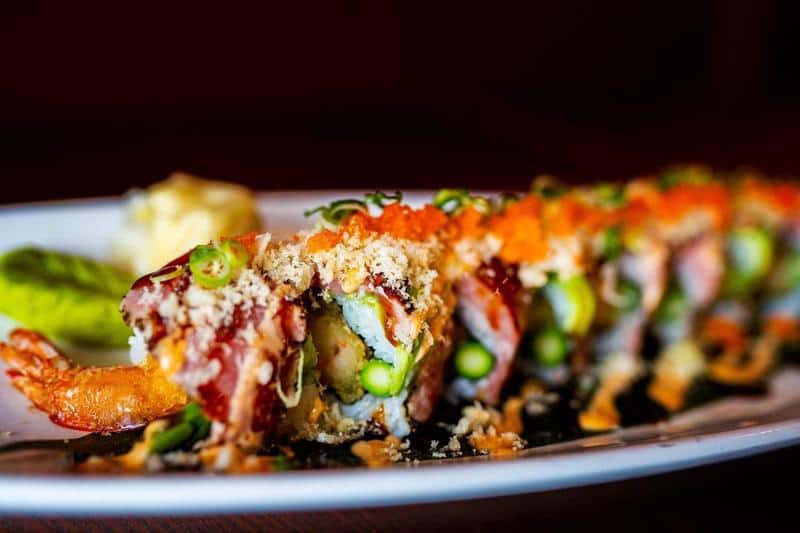 Address: Marketplace at Westtown, 1502 West Chester Pike, West Chester, PA 19382
Known for: Japanese & Chinese cuisine
Asuka is the one and only place for Japanese and Chinese cuisine in West Chester. The food here is outstanding, with many classy and innovative Asian flavors. Chef Jimmy Chi and his three kids have created a place that's now a local favorite. It's viral and usually packed. Here you can also BYOB and enjoy the delicious meals on offer.
At Asuka, you'll find tasty sushi rolls, sashimi, and exciting options like Hawaiian fried rice or Pad Thai noodles. And if you decide to stop by for lunch on a weekday, enjoy a special consisting of sushi, miso soup, and a salad. For signatures, try Asuka's Love Boat, or Fried Banana Bites with green tea and red bean ice cream.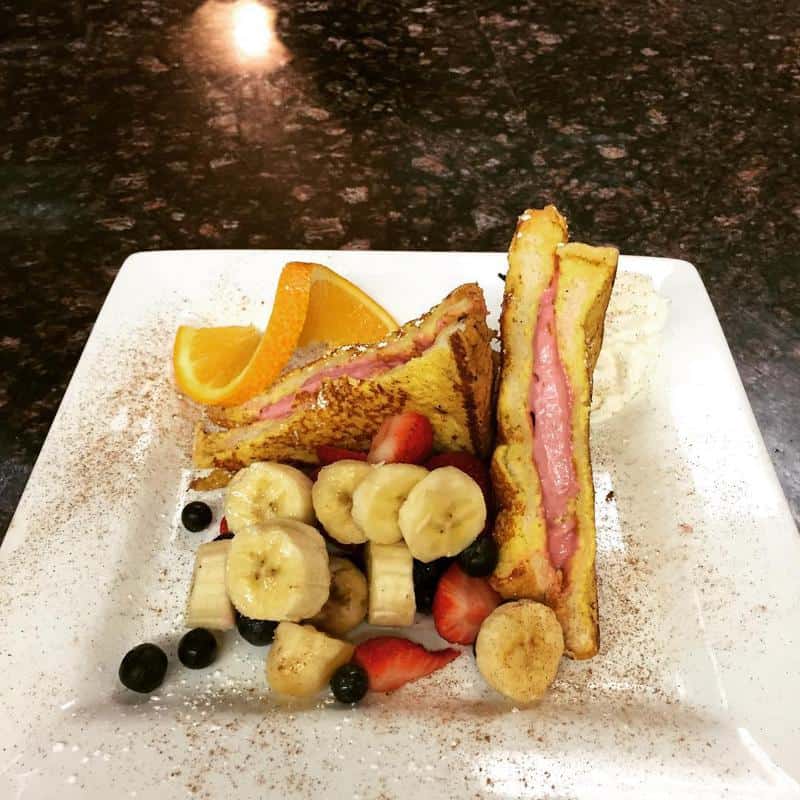 Address: 300 Market St, West Chester, PA 19382
Known for: super breakfast options like Strawberry Cheesecake French Toast
Nudy's Cafe has been a part of West Chester's gastro scene since 1979. The owner, Ray Nudy, wanted to create a place to bring the local community together and make customers return. He was very successful, so now he has restaurants in several regional locations.
Nudy's specialty is breakfast and lunch. All food is homemade, comes super fresh, and in hearty portions. Enjoy creative French Toast (like Strawberry Cheesecake one), Pumpkin Pancakes, French-style crepes, Eggs Benedict, and many other options. Those who come for lunch can grab a classic or innovative sandwich with a fresh and crunchy salad.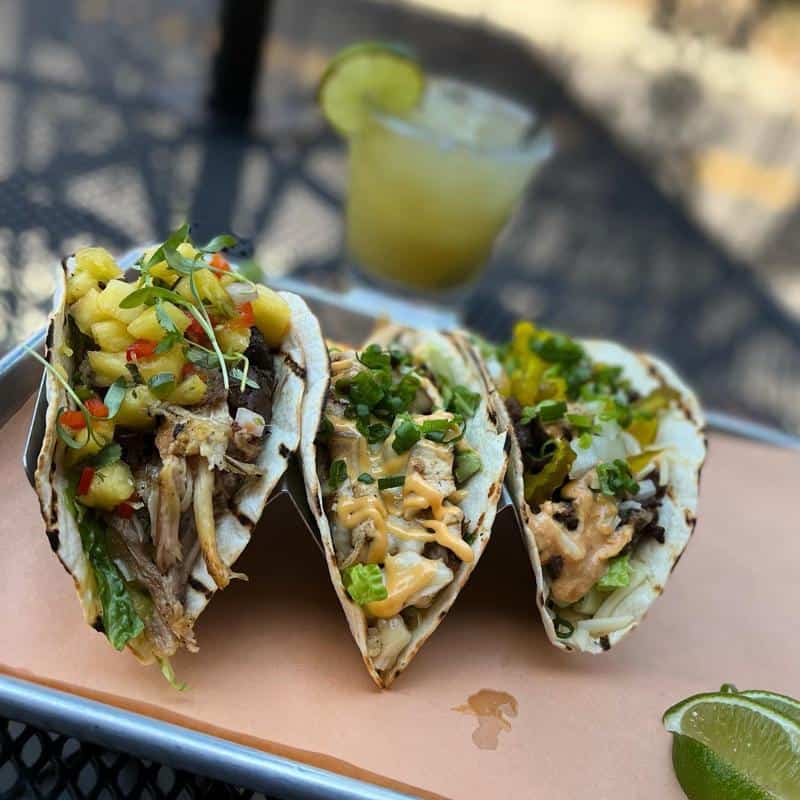 Address: 158 W Gay St, West Chester, PA 19380
Known for: tasty American classics
Stove and Tap serves American classics in a warm and rustic Americana type of ambiance. Here you will feel ultimate coziness but also a bit of a hipster style. The menu is seasonal, with an emphasis on regional ingredients paired with mind-blowing drinks. They also have an on-site pizza oven so guests can enjoy fresh, made-from-scratch pizzas.
Let's get back to those drinks! The stylish 46-feet-long bar has many classic and creative options for those who appreciate a good drink. The bar offers craft cocktails, American wines, and local and nationally-famous brews.
Read More:
Map of Best Restaurants in West Chester, PA
Conclusion
Based on our article, you can now tell that West Chester is a town packed with award-winning restaurants and bars. If you come to visit, you surely won't stay hungry. Many places are very accommodating whether you have any dietary restrictions or want to bring your dog.
West Chester genuinely has it all – whether you long for a hearty breakfast, a fancy dinner, or a night out with high-quality drinks. Our list has included all the best West Chester eateries, tested and recommended by happy locals and satisfied out-of-towners alike.