Massachusetts' capital and most populated city, Boston has a food scene worthy of praise. Wish to hear more good news? Boston has one of the best Italian food scenes in the US!
The city's iconic North End is packed with authentic Italian dining establishments ranging from pizza parlors to iconic red sauce joints and seafood-focused eateries.
Whether you wish to feast on meatballs and spaghetti, enjoy cannoli, or try Italian rice balls (arancini), this ultimate guide to the best Italian restaurants in Boston might just be what you need!
Best Italian Restaurants in Boston
Carmelina's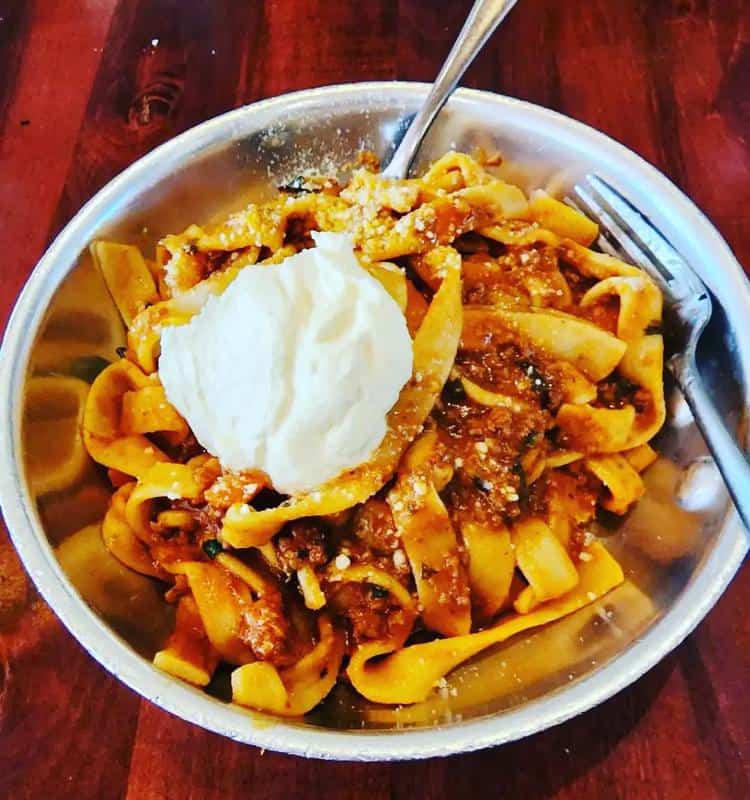 Address: 307 Hanover St, Boston, MA 02113
Phone: +1 617-742-0020
Located in the heart of Little Italy on Boston's North End, Carmelina's offers an intimate dining experience. It's all about authentic Sicilian cuisine here at Carmelina's.
Chef DiPaola decided to use his old family recipes and put a modern twist on traditional Sicilian food delicacies.
What's good to order? The carefully curated food menu offers something for everyone. Seafood lovers will want to try Ahi Tuna Arrabbiata and spaghetti with clams.
If you wish to enjoy meat dishes, go for macaroni meatballs served with macaroni and tomato sauce and topped with ricotta cheese. Risotto with peas and prosciutto is also a big crowd-pleaser at this family-run restaurant in Boston.
Keep in mind there is no dessert menu here. However, the nearby Dolce offers some seriously awesome gelato.
Bar Mezzana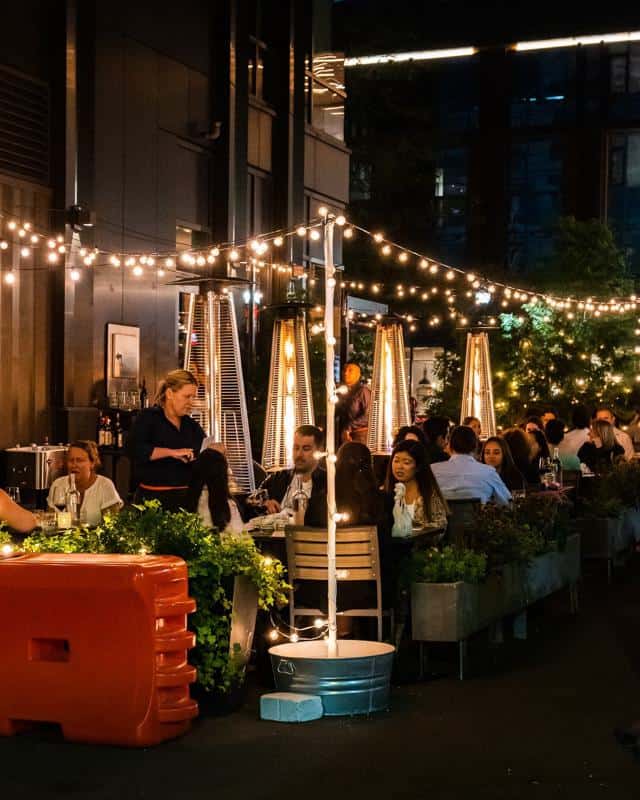 Address: 360 Harrison Ave, Boston, MA 02118
Phone: +1 617-530-1770
Bar Mezzana is without a doubt one of the finest Italian restaurants in South End Boston. If you are looking for sleek and upscale Italian cuisine, reserve a table at this fine dining establishment on Harrison Ave.
Bar Mezzana is recognized for its delicious homemade pasta and award-winning Crudo. For those who don't know, Crudo is a simple-looking preparation of raw seafood.
Chef Colin Lynch is in charge of the kitchen and takes traditional Italian cuisine to the next level. Ordering lobster paccheri is simply a must! Scottish Salmon with Thai basil pesto basically melts in your mouth.
In addition to tasty Italian cuisine, Bar Mezzana also offers an exquisite wine and cocktail list
Both indoor and outdoor seating is available. Booking a table a few days in advance is highly recommended.
Rino's Place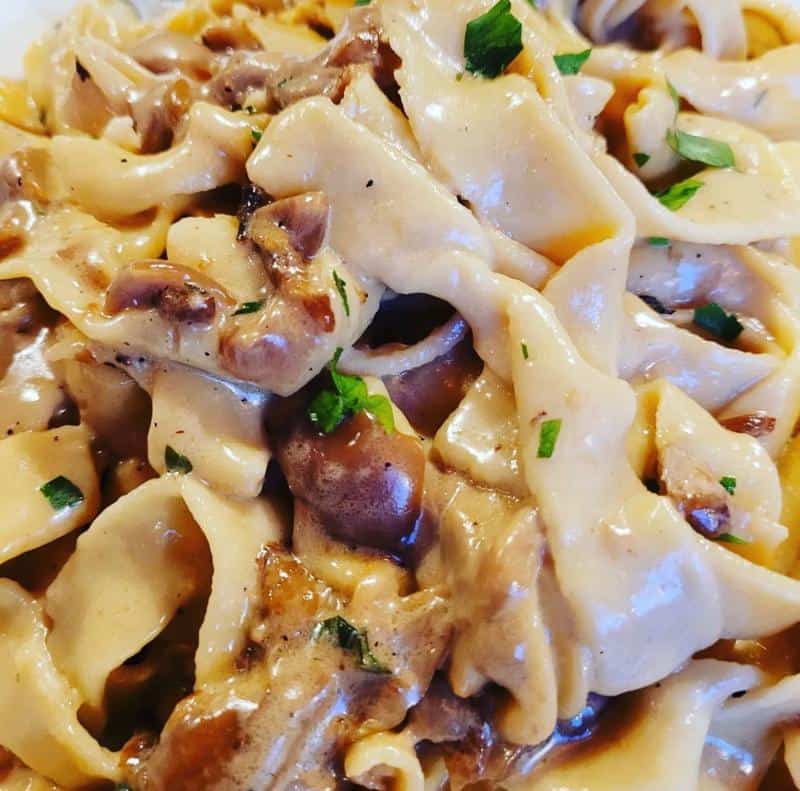 Address: 258 Saratoga St, Boston, MA 02128
Phone: +1 617-567-7412
Rino's Place is a lovely Italian 10-table restaurant in East Boston. Second-generation chef-owner Anthony DiCenso prepares probably the best lobster-stuffed ravioli that you will find in the US. The specials change daily for lunch and dinner.
Some of the other signature dishes at Rino's Place include house-made potato gnocchi, veal Osso Bucco, eggplant Parmigiana served over rigatoni, chicken parm, and linguine with calamari and marinara. The paninis are also exceptional.
The restaurant is quite popular and has been featured on the Fox 25 morning show and The Food Networks Diners. Keep in mind that Rino's Place doesn't take reservations.
Come hungry, since portions at Rino's Place are gigantic.
Sportello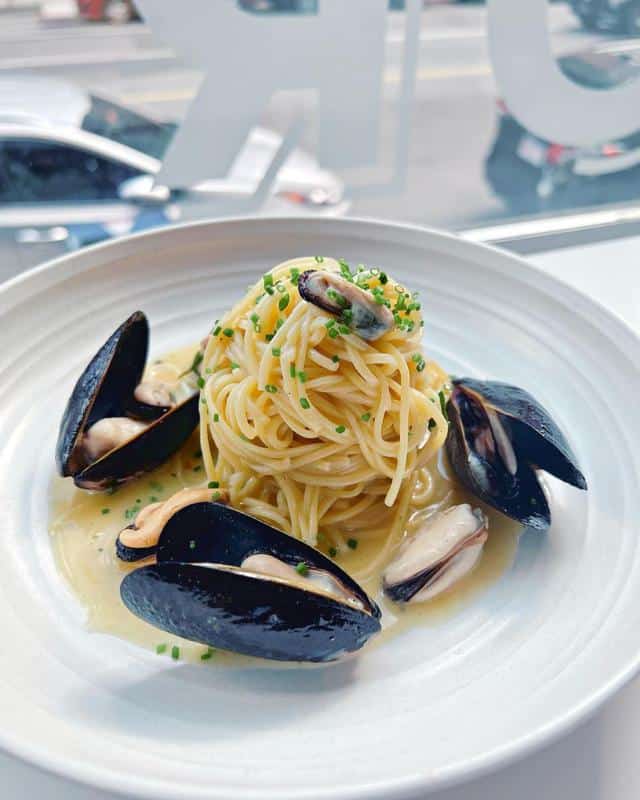 Address: 348 Congress St, Boston, MA 02210
Phone: +1 617-737-1234
With U-shaped counters and an open kitchen, Sportello is definitely one of the best looking Italian restaurants on this list. It's a modernist diner run by American restaurateur, Barbara Lynch.
Due to popular demand, it would be wise to book a table beforehand when visiting Sportello. The restaurant saves a couple of seats for walk-ins, but it's really difficult to find a free table on the weekends here.
The food menu is exceptional and the past is handmade. Try the spicy tomato soup served with a slice of focaccia and later feast on delicious cannoli. In the middle, try the braised rabbit or go for the ravioli with black garlic.
We should also mention that the restaurant doesn't have a private space in the restaurant. However, groups of 50 or more can reserve the entire dining establishment for their celebration/event.
SRV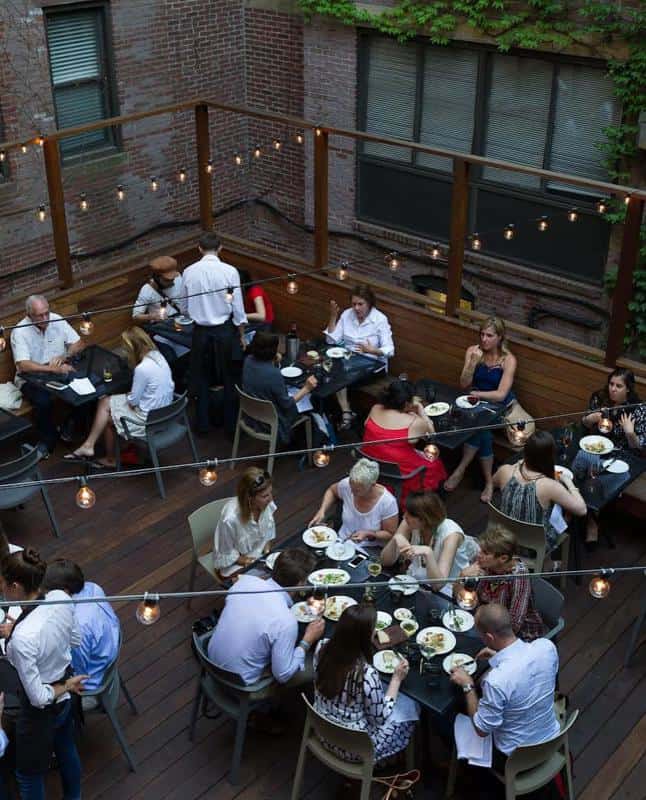 Address: 569 Columbus Ave, Boston, MA 02118
Phone: +1 617-536-9500
Welcome to SRV, Boston's first Venetian-style bacaro that brings a taste of Venice to the South End. The name of the restaurant stands for "Serene Republic of Venice".
The restaurant's street-facing cicchetti bar is a great place to grab a drink before dinner and order delicious small bites. The menu is extensive with plenty of cicchetti options (Venetian small plates) like salt cod on black bread, pork-and-beef Polpette, and orange-and-herb-marinated olives.
Then, there is pasta. Chef Michael Lombardi's exquisite pasta dishes like gnocchi with sausage and cream and paccheri with miso are to die for!
Craving something sweet? The black currant sorbetto is what you want to order.
Coppa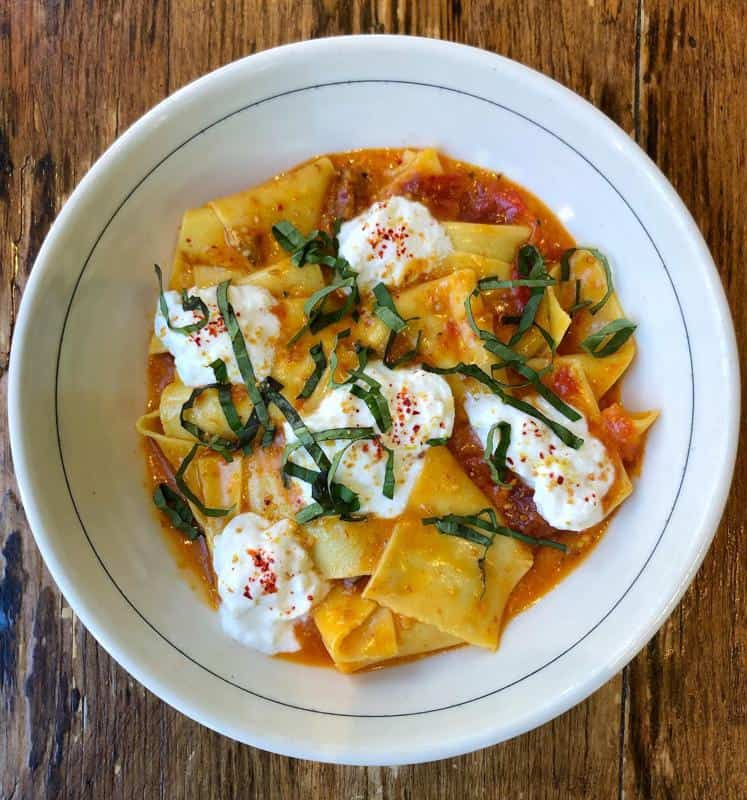 Address: 253 Shawmut Ave, Boston, MA 02118
Phone: +1 617-391-0902
There is no shortage of amazing Italian restaurants in Boston's South End and Coppa is one of them. If you wish to enjoy a modern take on Italian dining, pay a visit to this Italian enoteca in Southie.
The dining room is tiny, but you can always have a seat on the sidewalk patio.
Run by local Boston legends, Ken Oringer and Jamie Bissonnette, this joint has been around for more than a decade. They do amazing things with cured meats and cheese and offer a wide range of small plate options.
What should I order from the small plates menu? The beef heart pastrami is mouthwatering.
Pasta lovers won't stay hungry at Coppa. Cavatelli with slow-cooked broccoli, parmesan, tomato, chicken sausage, and fennel pollen is definitely the signature dish at this place.
Feel free to pair your meal with Italian-only wines and craft beers.
Pammy's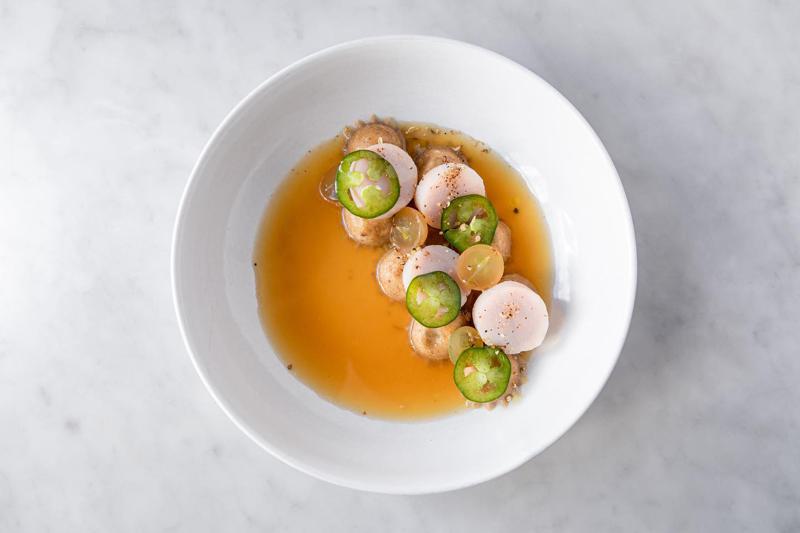 Address: 928 Massachusetts Ave, Cambridge,
Phone: +1 617-945-1761
Pammy's is not your average Italian restaurant in Boston. In fact, the restaurant is not quite Italian, as the owners describe it as "a New American restaurant inspired by the feel of an Italian neighborhood trattoria".
You will find Pammy's right between Harvard Square and Cambridge Central in Boston. We love the interior of this place! The double-sided fireplace wrapped in white ceramic looks absolutely stunning.
As for the food, the restaurant offers an a-la-carte style menu where visitors pay a fixed fee and receive a three-course meal. Pasta is made from scratch and includes options like gojuchang and lumache with Bolognese.
Meat lovers can try the delicious lamb chops or go for the 45-day Aged Steak Tartare with Pane Carasa
Wine director Katie Hubbard and bar manager Rob Hicks did a great job with the drinks menu. Whether you wish to order house-made Meyer limoncello, wish to try Italian wines, or unwind with an artisan cocktail, there is something for everyone.
Mida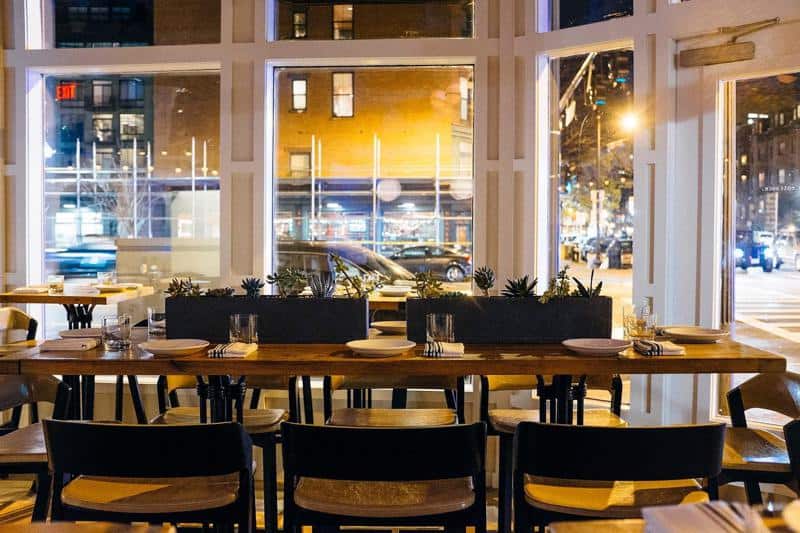 Address: 782 Tremont St, Boston, MA 02118
Phone: +1 617-936-3490
Mida is an amazing Italian restaurant in South End that focuses on fresh ingredients, pasta, and wine! Run by Chef-owner Douglass Williams, this fine dining establishment is a great place to enjoy Italian food and wine.
They have "Mangia Monday", a weekly all-you-can-eat pasta event. For just $70, you can enjoy pasta galore for 2 people.
Dishes are made for sharing. Get the handmade ricotta gnocchi or try the North shore fritto misto. Some of the other signature dishes at Mida include smoky short rib lasagna, Waygu beef bresaola, roasted chicken with mushroom risotto, and Luxardo cherry agrodolce-glazed duck wings.
We should also mention that the restaurant also has a new branch in Newtown where you can enjoy Roman- and New Haven-style pizzas.
Giulia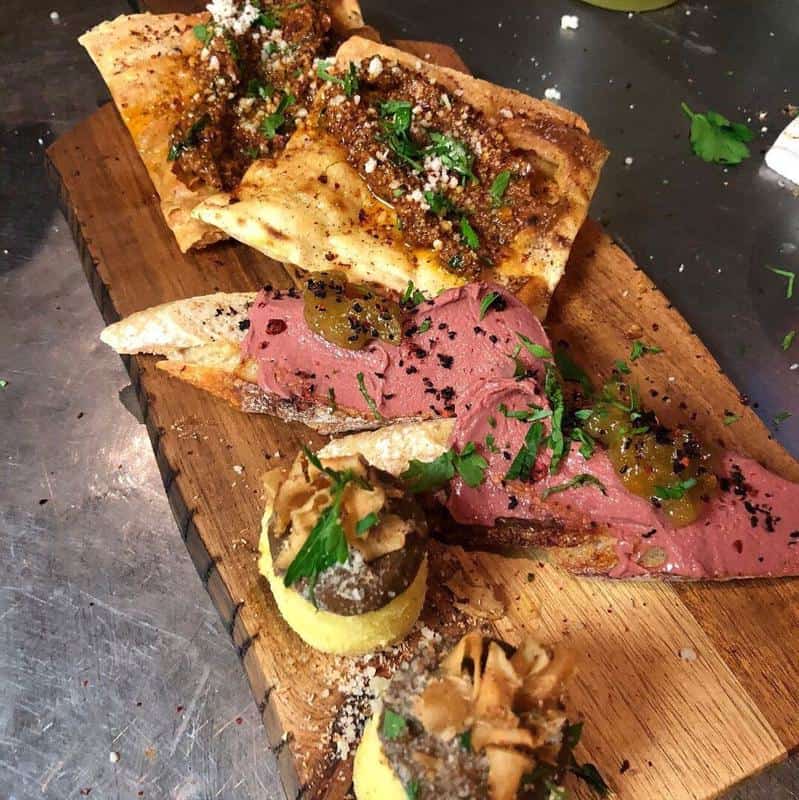 Address: 1682 Massachusetts Ave, Cambridge, MA 02138
Phone: +1 617-441-2800
If you are craving pasta when in Boston, pay a visit to Giulia. We should mention that this is one of Cambridge's hardest reservations to secure, but for a reason.
Chef Michael Pagliarini's first solo spot is spectacular in every way. Michael and his wife, Pamela, did an amazing job with Giulia. The interior looks absolutely stunning and the food menu is innovative.
So, what's good to order here? To be honest, everything on the menu is delicious. Whether you are in the mood for some duck tortelli, wish to try chicken liver crostining, or want to feast on fresh-made lamb sausage, there is so much to choose from.
As we mentioned before, pasta dishes here at Giulia are magnificent. Get the pappardelle with wild boar and you won't be disappointed.
Wish to have dessert? No worries! Pastry chef Renae Connolly will help you decide which seasonal dessert to order.
Fox & the Knife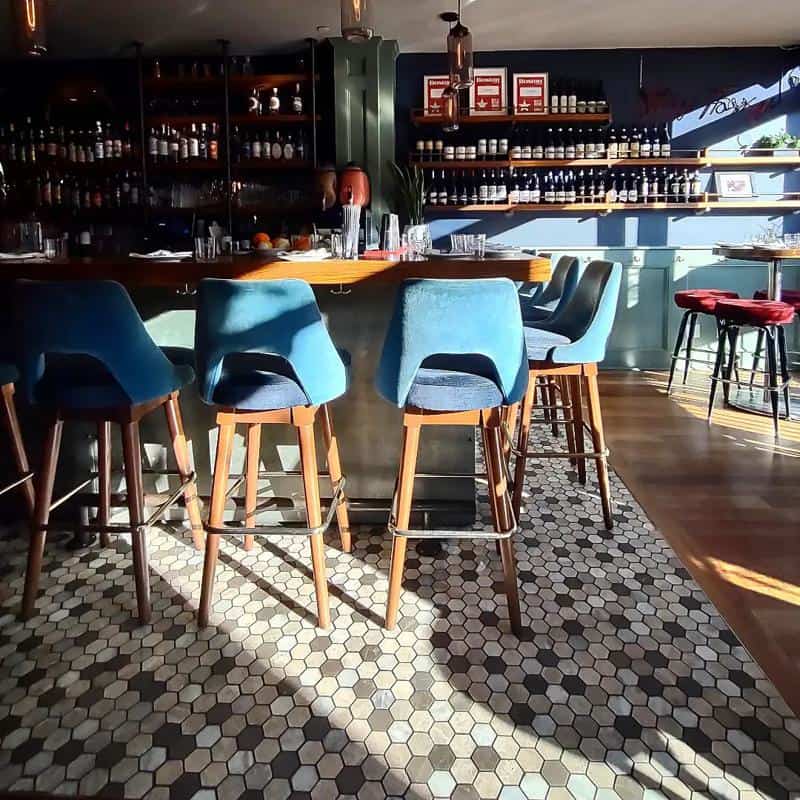 Address: 28 W Broadway, Boston, MA 02127
Phone: +1 617-766-8630
A family-owned and operated Italian Enoteca and restaurant, Fox & the Knife is one of the best contemporary Italian restaurants in the city. Chef and owner Karen Akunowicz curated a menu inspired by her time spent in the city of Modena in Italy.
The cheese-stuffed focaccia at Fox & the Knife is definitely the best in Boston. Signature dishes like wild boar Bolognese, saffron-flecked spaghetti con vongole, and Milanese di maiale are crafted to perfection.
If you don't wish to break the band, make sure to check out their daily aperitivo-hour snacks and sips. Interested in Akunowicz's take on Southern Italian fare? Pay a visit to the sibling bar called Vomple which is one block away.
Sorellina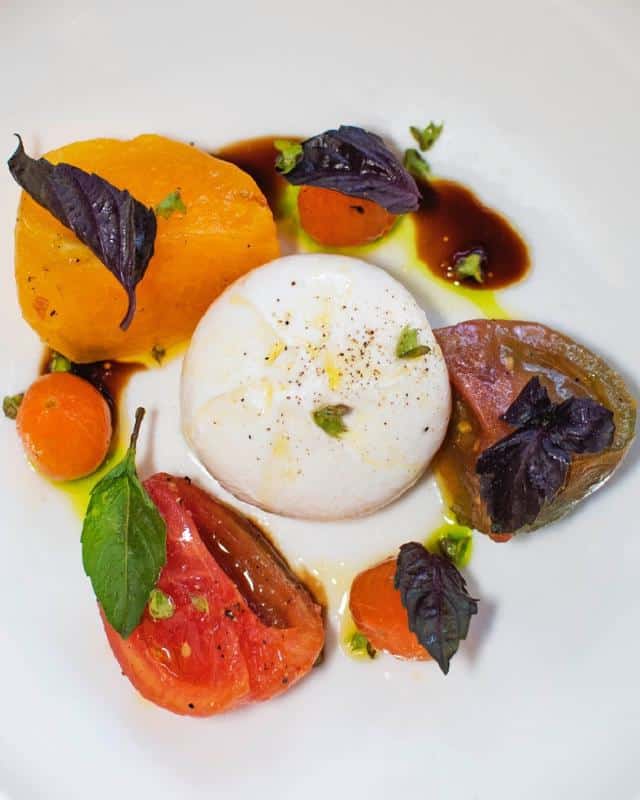 Address: 1 Huntington Ave, Boston, MA 02116
Phone: +1 617-412-4600
Located right in Copley Square, Sorellina is a modern restaurant that specializes in Italian and Mediterranean cuisine. It's a swanky, elegant dining establishment that offers top-notch service, tasty foods, and an incredible Italian wine list.
The restaurant's dining space looks posh and is an ideal place for a celebration or a romantic date with that special someone. What's on the menu? It all depends on what's in the season actually.
Chef-owner Jamie Mammano prepared the most delicious bone-in veal Milanese over soft polenta. Gnocchi served with potato dumplings and Maine lobster are also good options when deciding what to order.
Vegetarians will want to get saffron pasta, while seafood Spanish-leaning grilled octopus over squid-ink couscous is an excellent choice for seafood lovers.
Side dishes are as awesome as mains. Order truffle fries and whipped Idaho potatoes.
Prezza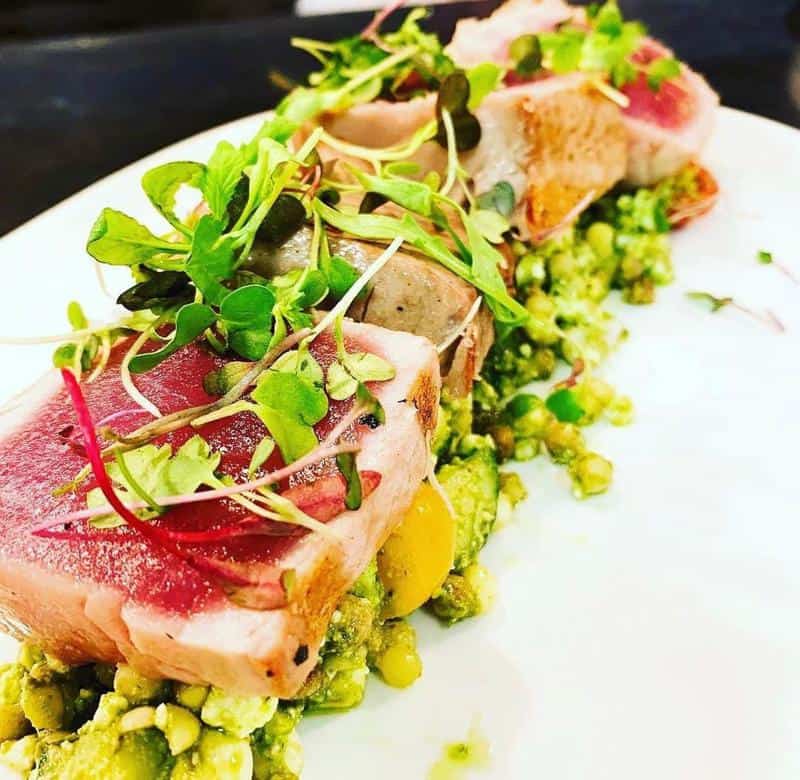 Address: 24 Fleet St, Boston, MA 02113,
Phone: +1 617-227-1577
One of the most interesting Italian restaurants in North End, Prezza is all about a sophisticated take on peasant-style dishes from Italy. The restaurant is named after a mountain village in Italy where the chef-owner Anthony Caturano's grandmother was born.
The food menu is a bit different when compared to other Italian eateries in Boston. Entrees like Crispy Pork Chop with vinegar peppers and the simple Lobster Fra Diavolo are quite popular among visitors. For the main, we recommend the grilled littleneck clams with sausage or the braised short rib.
Do you have some space left for dessert? The pistachio sundae is an absolute winner. We almost forgot to mention the refined wine list!
Geppetto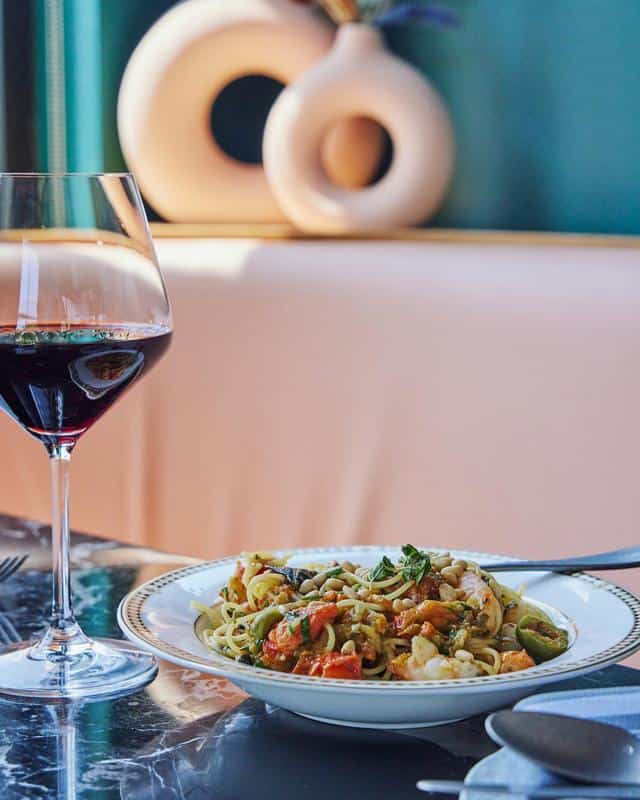 Address: 100 N First St, Cambridge, MA 02141
Phone: +1 617-945-1349
Geppetto is one of the newest additions to the Italian food scene in Boston. Run by executive chef Will Gilson, this long-awaited dining establishment in Cambridge is an Italian-inspired eatery. Every dish here is served with a modern twist, meats are freshly butchered, and the pasta is homemade.
Geppetto is known for its crudos (shareable plates) and their pasta prepared by Tony Susi from the legendary Sage restaurants. If you opt for crudos, getting the pork chop Milanese is a must.
The fried mozzarella encased in kataifi and served with stracciatelle is also a big crowd-pleaser here at Geppetto.
With bold colors and busy artwork, the décor also looks inviting and provides an ideal setting for a memorable dining experience.
Bacco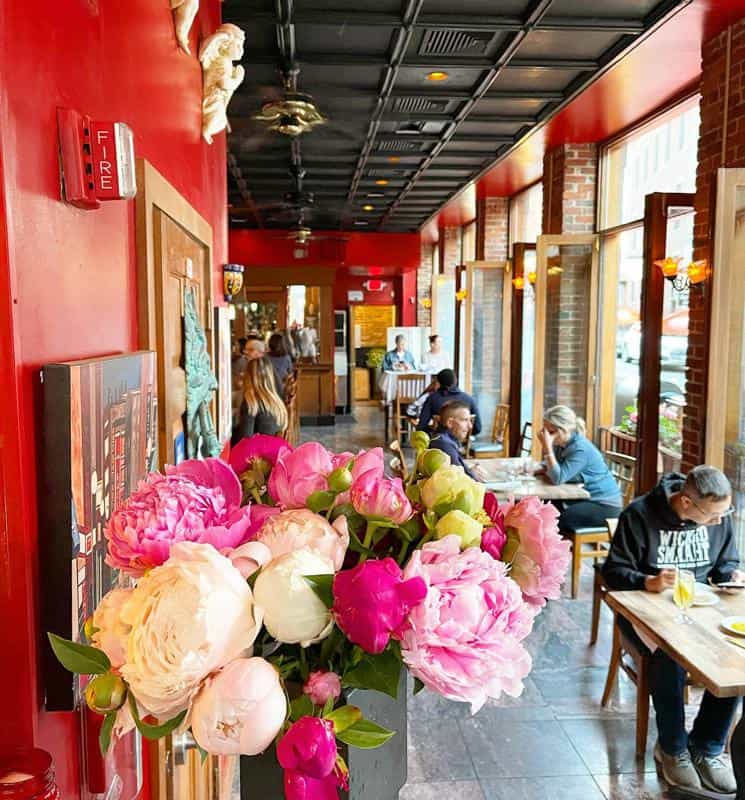 Address: 107 Salem St, Boston, MA 02113,
Phone: +1 617-624-0454
Bacco is the most romantic Italian restaurant on this list. With mahogany ceilings, a vibrant bar, and candle-lit tables, this place looks absolutely stunning and comes with modern touches.
The views looking out into the heart of the North End are magnificent.
The Italian cuisine here comes with a modern feel. The menu is extensive with plenty of antipasti, Insalata, chicken, and pasta dishes. Start with Tuscan olives and some bruschetta for antipasti. If you are into seafood, order jumbo shrimp or mussels.
The Pasta I Riso menu is delightful with options such as calamari Toscano, spaghetti and meatballs, shrimp carbonara, and lobster ravioli.
The eggplant lasagna and butternut squash ravioli are also out of this world.
The restaurant also offers a seriously awesome wine list with vino from Sardinia, Veneto, and Tuscany.
Read More:
Final Thoughts
There is no shortage of Italian restaurants in Boston. Whether you are staying in North End or you are in Southie, finding a good Italian joint that serves delicious food has never been easier.
The truth is that when it comes to Italian restaurants in Boston, there is so much to choose from. The city is home to quaint pizza takeouts and casual family-owned trattorias, but also modern and elegant Italian restaurants with top-notch service.
Map of Best Italian Restaurants in Boston