If you are a fan of the Italian-inspired restaurant Olive Garden and its limitless salad and breadsticks bargains, you must have encountered rumors circulating on the internet about its closure.
These myths were certainly met with outrage on many social media platforms, especially from Olive Garden fans like you and me. However, is it really true that the perennial chain is shutting its doors?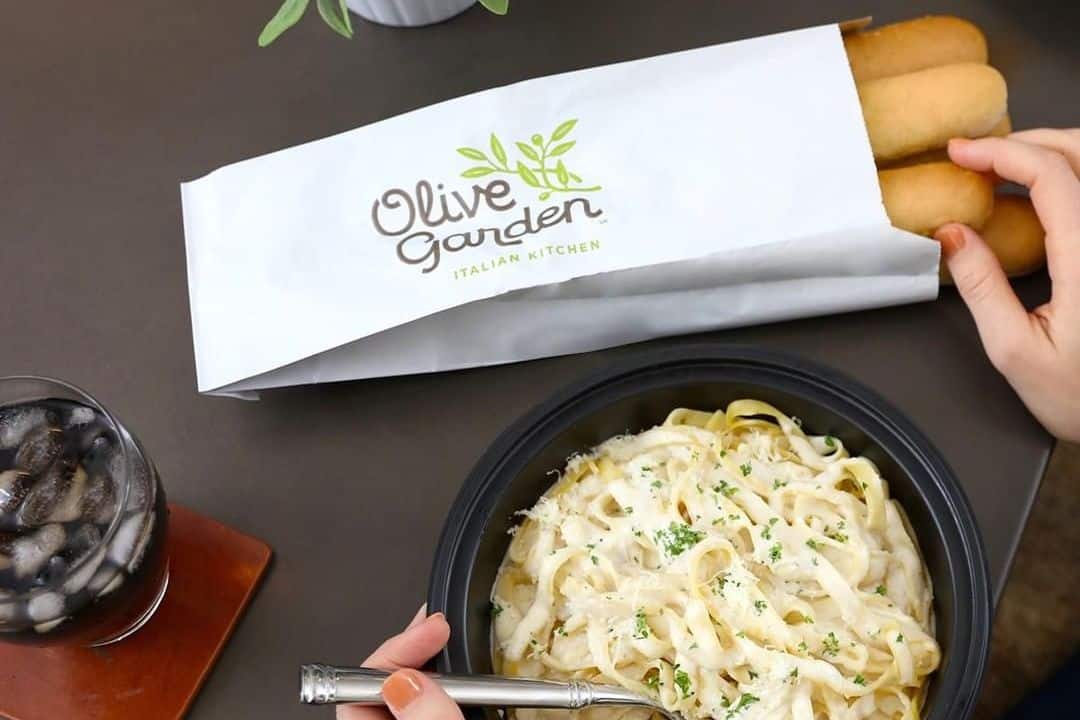 Let's uncover the answer to these widespread rumors once and for all. This article will explain all the evidence related to the news. Also, it will shed light on the current situation of Olive Garden and its parent company – Darden Restaurants.
Without further ado, let's get started!
Olive Garden Closing Permanently: Is It True?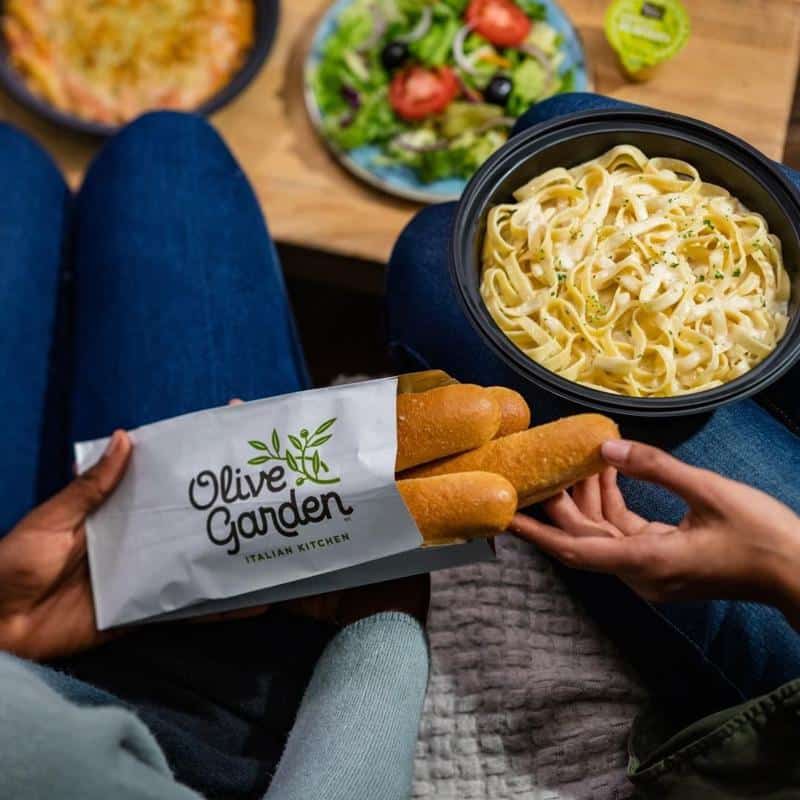 Let's stop here and have a deep breath of relief, as I can assure you that all rumors about Olive Garden shutting down are baseless hearsay. Your deal of giveaway breadsticks and limitless salad is still there, safe and sound!
Until now, the Italian-themed restaurant has made no official announcement confirming its closure. So, the answer to questions like "Is Olive Garden closing in 2022" is a solid NO!
In contrast, according to 2022's fourth quarter results (ending on May 29th, 2022), the chain is experiencing positive growth, with 884 outlets and a 12-month total sales of $4.5 billion. Its profit margin reaches 22.2%, higher than the pre-Covid results of 21.0%.
The pandemic has damaged the food and beverage industry. Among those affected, Olive Garden and its parent firm (Darden Restaurants) are no exception. However, its latest performance has revealed that the difficulties are largely fading.
How Do The Rumors Start In The First Place?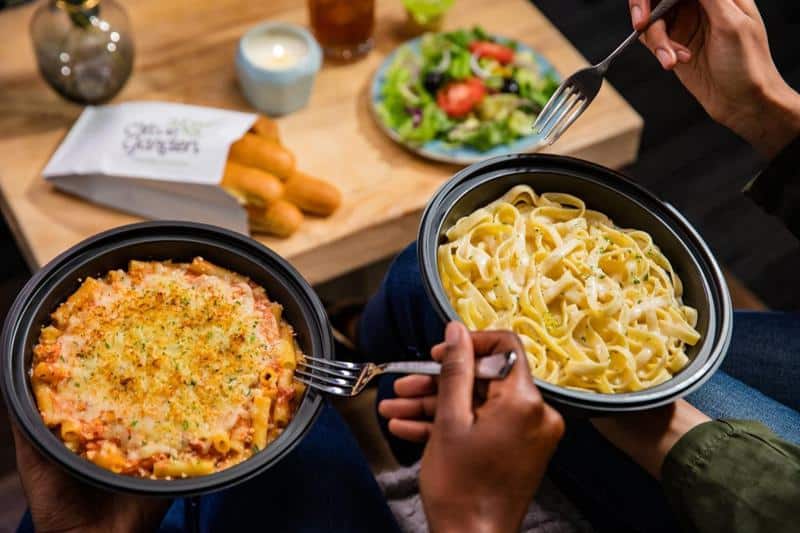 It all started with a deceptive online advertisement in December 2020 titled "Closing Time: Here Are All The Restaurant Chains Closing in 2020", featuring an image of Olive Garden.
After clicking, you will land on a 50-page Money Pop article with the misleading headline "These Popular Restaurant Chains Are Losing Money Fast". All of a sudden, the word "closing" disappears!
The most shocking part is that this report refers to the closure of only two individual Olive Garden locations (in Massachusetts and Alabama). It does not mention the shutdown of the whole chain in any way.
Many people speculate that the myth's origin is linked to the poor financial performance (43% revenue drop) of Darden Restaurants in the fourth quarter of the fiscal year 2019-2020 [1].
Given that Darden Restaurants is the parent company of numerous brands (including Olive Garden), it makes sense that all these subsidiaries also experienced severe impacts.
To respond to the pandemic, Olive Garden had to stop dine-in service, cut its menu, and focus on take-out [2]. The above speculation and these shrinking activities are likely what sparked the suspicions around Olive Garden's closure.
Will Olive Garden Close In The Future?
As mentioned above, the poor financial performance of a parent company will inevitably affect its subsidiaries. The case of Darden Restaurants and Olive Garden is no exception.
So, one question might be lingering in your head: Will Olive Garden close down in the future, given Darden Restaurants' ongoing financial challenges?
There is no absolute answer to that question, as nobody can predict the future of this perennial brand. However, for the time being, you can rest assured that Olive Garden is doing well.
The famous chain has implemented timely and reasonable changes to adapt to the pandemic, dropping its dine-in service and concentrating on the take-out sector.
As a result, even during the toughest period, Olive Garden is able to make money and manage to overcome adversity.
Famous Restaurants That Are Not So Fortunate
Although Olive Garden and other large businesses (like Starbucks, Dunkin', and McDonald's) have survived the coronavirus pandemic with their wise strategy, not all restaurants and eateries share similar fates.
Due to the devastating impact, many brands were wiped out of the market. Around 10 percent of US restaurants were forced to close their doors permanently a year after the epidemic began. Small eateries account for a significant portion of such a figure.
Many other food establishments also suffered huge difficulties during the pandemic. Here are some of your favorite names that had to undergo significant downsizing in order to survive or permanently close out.
Sbarro
Sbarro is a well-known Italian pizza brand that has been around for more than 20 years. However, its recent sales performance is on a downward trend.
The brand's outlets are mainly located in shopping malls, causing high rental costs. Plus, the pizza's quality is also going down. Also, Sbarro does not do food delivery before the pandemic, which is a detrimental miss on a profitable share.
Sweet Tomatoes & Souplantation
With the iconic self-service salad bars and soup, pizza, and pasta stations, this all-you-can-eat buffet was established in 1978 in San Diego and has been profitable ever since.
However, during the epidemic's severe impact, all of its 97 outlets were temporarily closed in March 2020 [3].
Zinburger
The pandemic has had a severe impact on this burger chain restaurant. Only 6 locations are operating in Arizona, while 15 of its 18 outlets on the East Coast have shut their doors [4].
PizzaRev
This Southern Californian fast-casual pizza is another victim of the coronavirus pandemic. The suffering forced this pizza franchise to downsize from 32 outlets (2019) to 13 stores now [5].
Pappas Restaurants
Pappas Restaurants were once named the greatest steakhouse in Texas by Texas Monthly in the December 2007 issue.
Like other unfortunate brands, this family-run business also shut down 5 outlets after the pandemic [6], reducing the nationwide network from 90 to 85.
Rubio's Coastal Grill
Customers are highly impressed by the fish tacos at Rubio's Coastal Grill. Yet, the pandemic has done severe damage to this Mexican restaurant.
To survive, the chain had to cut 30 percent of its line cooks, close down its dining rooms, and permanently shut the doors of 26 restaurants (especially all outlets in Florida and Colorado) [7].
Red Robin
If you are a burger fan, you must have visited Red Robin frequently, thanks to its wide array of burger choices.
However, the burger chain suffered a $6.2 million loss in 2020 and permanently closed down 5 outlets [8].
Roy Rogers
Established in the late 1960s, the burger joint quickly grew into a famous establishment with over 600 sites nationwide in the 1990s. Then, the brand was sold to Imasco, and the majority of its outlets were rebranded as Hardee's.
After the severe damage of the pandemic, only 48 Roy Rogers are still open across the nation.
McCormick & Schmick's
Since its acquisition in 2016, this seafood and steak restaurant has experienced a gloomy future. Especially after the pandemic, its network has drastically decreased, from 85 locations to just 36 outlets.
Luby's
Luby's was once the attraction on every corner in the US, famously popular for its deep-frying deliciousness. Yet, as the pandemic approaches, more than 85 outlets have shut down. As a result, the brand is on the edge of insolvency.
Olive Garden Has Overcome The Pandemic!
As mentioned above, Olive Garden has managed to overcome the adversity brought about by the pandemic.
The decision to switch from a dine-in business to a take-out service helps the business stay afloat by serving customers during the socially distancing period.
Its substantial pasta and delectable breadsticks continued their availability, ensuring that this renowned Italian restaurant would be closing in no time soon!
Also Read:
Final Thoughts
That's all you need to know about the rumors of Olive Garden's closure. Everything started with a deceptive online advertisement with a misleading title during the pandemic. But, in reality, the brand has overcome the difficulty and is doing well!
So, it is a big sigh of relief for all Olive Garden fans out there, as the Italian restaurant is here to stay! After all, your favorite breadsticks and pasta are still available for your belly!
References
[1]: Lucas, A. (2020). Olive Garden parent swings to a loss as sales plunge 43%. CNBC.
[2]: Baldwin, S. (2020). How Covid derailed Olive Garden's success. CNBC.
[3]: Tometich, A. (2020). Sweet Tomatoes buffet chain permanently closing 97 restaurants including Fort Myers, Naples. News-Press.
[4]: Maze, J. (2020). Zinburger permanently closes most of its locations. Restaurant Business.
[5]: Klein, D. (2020). PizzaRev Down to 13 Locations After Round of Closures. QSR.
[6]: Luna, M. (2020). Pappas Restaurants permanently closes five restaurants. Houston Chronicle.
[7]: Guszkowski, J. (2020). Rubio's Coastal Grill to exit bankruptcy by end of year. Restaurant Business.
[8]: Luna, N. (2020). Q3: Red Robin permanently closes 5 restaurants, loses $6.2 million. Nation's Restaurant News.