Located in northern Florida, Gainesville is the state's precious hidden gem everyone should visit. In fact, if you are a food adventurer you should not miss out on the opportunity to experience Gainesville's remarkable eateries.
Gainesville boasts all kinds of restaurants. From elegant fine dining spots to simple local bistros. Nevertheless, all should be added to your bucket list.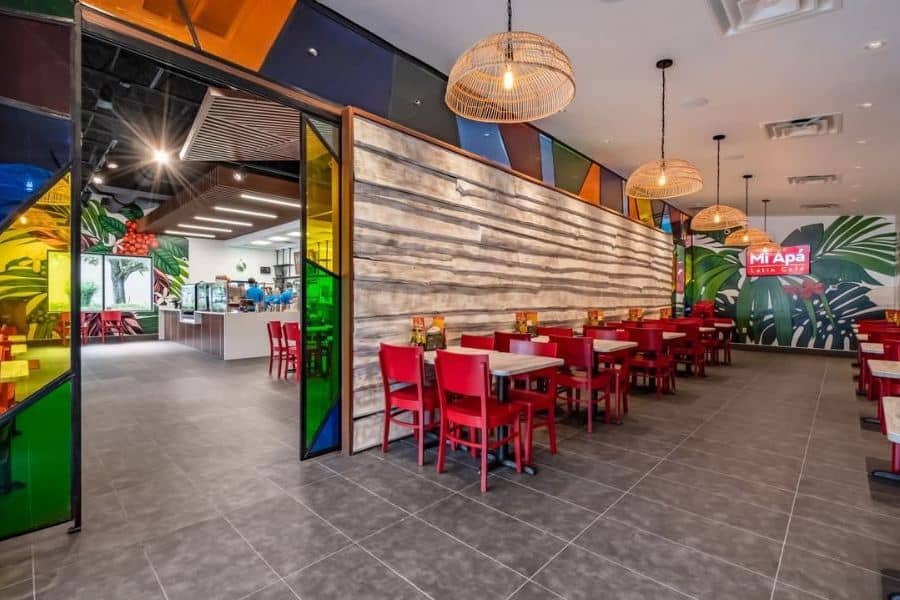 Furthermore, as home to the University of Florida, this place is abundant with eateries that offer cheap yet delicious dishes. Not to mention, pubs and bars come left and right to keep your energetic spirit alive.
For your convenience here's a list of the best restaurants in Gainesville you can check out when you come over.
Best Restaurants in Gainesville
Mi Apa Latin Cafe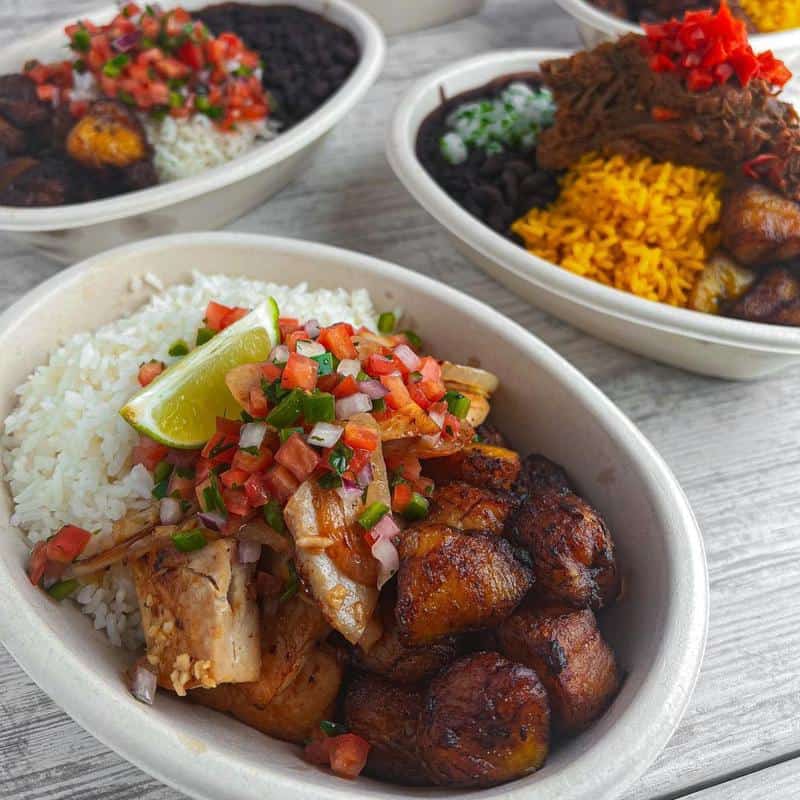 Address: 114 SW 34th St, Gainesville, FL 32607
Phone: +1 352 376 7020
Known For: authentic Cuban cuisine
Mi Apa Latin Cafe has been a favorite local restaurant for nearly two decades. Located near Loblolly Woods Nature Park, this is a lively spot for an authentic Cuban experience.
At Mia Apa Latin, everything prepared is authentic and traditional, using only the freshest ingredients. Furthermore, the food is both tasty and affordable, offering you the best deal.
Be sure to try Bistec Palomilla, a thinly cut beef steak topped with minced onions, and the Pechuga de Pollo if you like grilled chicken breast marinated in Cuban sauce. Also, the Cubano sandwich, stuffed with ham, roasted pork, cheese, and pickles, would also be a great choice.
Satchel's Pizza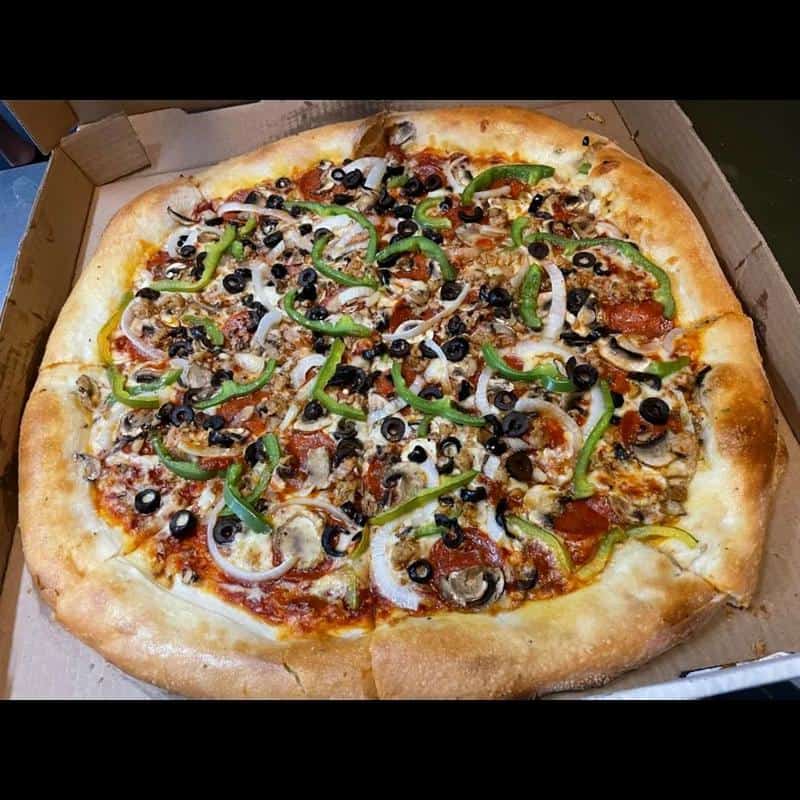 Address: 1800 NE 23rd Ave, Gainesville, FL 32609
Phone: +1 352 335 7272
Known For: serving delicious pizza in a relaxed environment
Established in 2003, Satchel's Pizza has grown to be one of the most popular restaurants. In fact, a culinary trip to Gainesville can't be completed without having a pizza slice from Satchel's Pizza.
Due to the pizzeria's popularity, the line can get crazy long, but it is worth it. Also, aside from the food, Satchel's has a lovely ambiance and is near the Gainesville Regional Airport, meaning you can drop by before flying.
To satisfy your hunger and pizza craving, go for the major pizza topped with pepperoni, mushrooms, sausage, green peppers, onions, and black olives. Also, don't forget to pair your pizza with one of their fantastic draft beers.
Miller's Ale House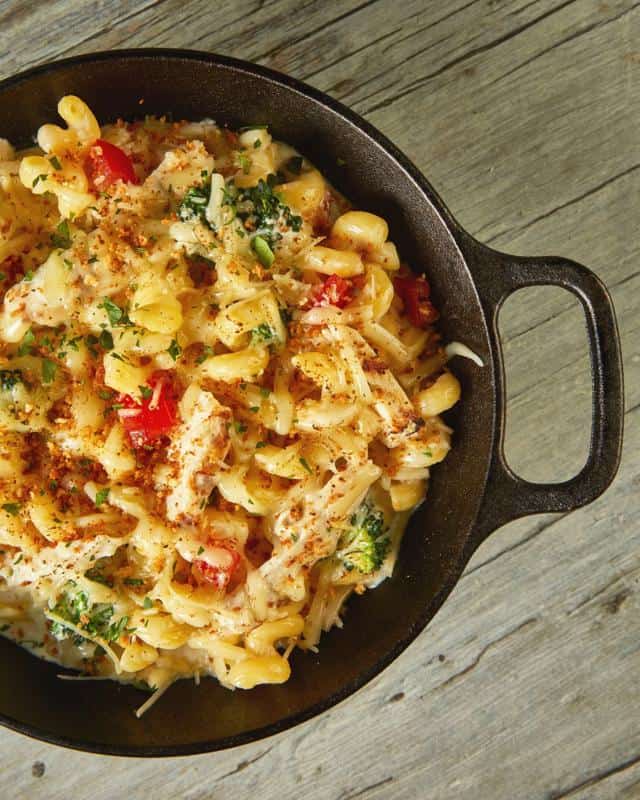 Address: 2881 Bass Pro Shops Blvd, Gainesville, FL 32608
Phone: +1 352 371 0818
Known For: sports pub with a lively atmosphere and southern comfort food
Miller's Ale House is a casual sports-pub chain serving comfort food and a large selection of draft beers. Its first location opened in 1988 and is still expanding with several spots in Florida.
The pub is ideal for those who love sports-themed eateries, as well as creative American dishes. Here, you'll find a lively crowd cheering for their sports teams over a bottle of beer and a delicious snack.
The menu consists of several southern meals such as Zingers, Tex-Mex chicken nachos, and mac'n'cheese. Be sure to indulge in Dad's Homemade Meatloaf and then delight in the slice of Capt. Jack's Buried Treasure for a satisfying end to your meal.
Harry's Seafood Bar and Grille
Address: 110 SE 1st St, Gainesville, FL 32601
Phone: +1 352 372 1555
Known For: delicious New Orleans-inspired seafood and grilled dishes
Established in 1994, Harry's Restaurant has been serving delicious New Orleans-inspired cuisine. Since then, it grew into a popular chain restaurant for comfort Southern food.
At Harry's, you can indulge in delicious dishes from the Cajun and Creole traditions. And you will surely leave this place satisfied given the large servings right here. Furthermore, the casual atmosphere is another plus to look forward to inside.
Among its signature dishes are Shrimp and Scallop Orleans. Another well-loved food item is the southern fried chicken tenders with a tasty dipping sauce. To finish your meal, go for bananas fostered with dark rum and banana liqueur for dessert.
The Top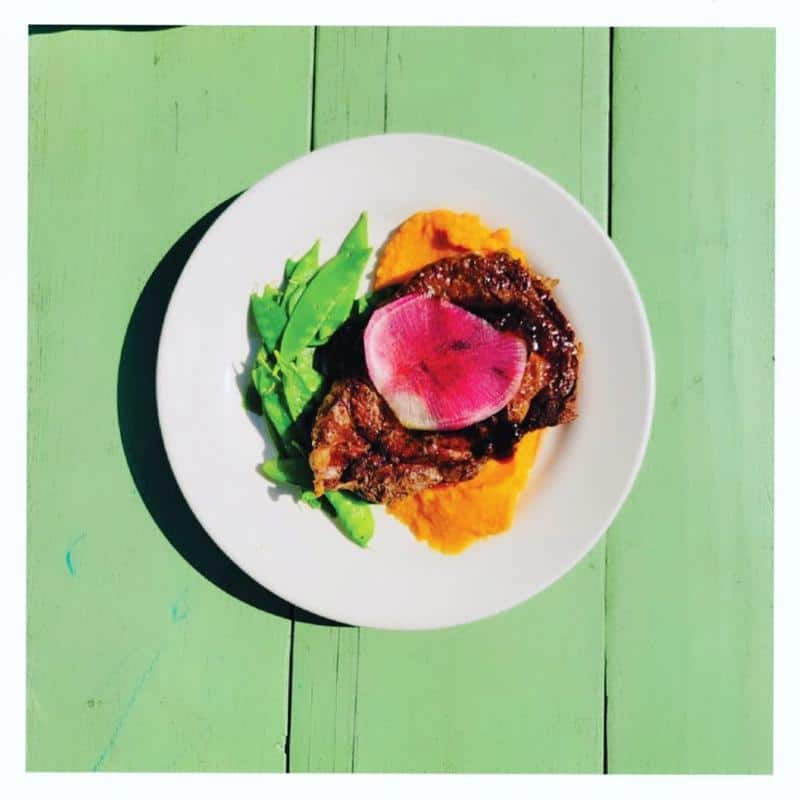 Address: 30 N Main St, Gainesville, FL 32601
Phone: +1 352 337 1188
Known For: American cuisine with a modern twist
As its name suggests, The Top is one of the most renowned restaurants in Gainesville. It offers a creative menu of American food in a modern-themed ambiance.
Check out the black pepper steak and chicken parmigiana to try the highly sought-after entrées. For those who prefer handhelds, go for the top pesto melt filled with goat cheese. Compliment your meal with a glass of Cadillac Margarita and Top Mule for a refreshing vodka-based cocktail.
Additionally, the Top is perfect for dog owners since there's an expansive patio area you can stay at. Which is another reason it's described as one of the best restaurants downtown.
Chuy's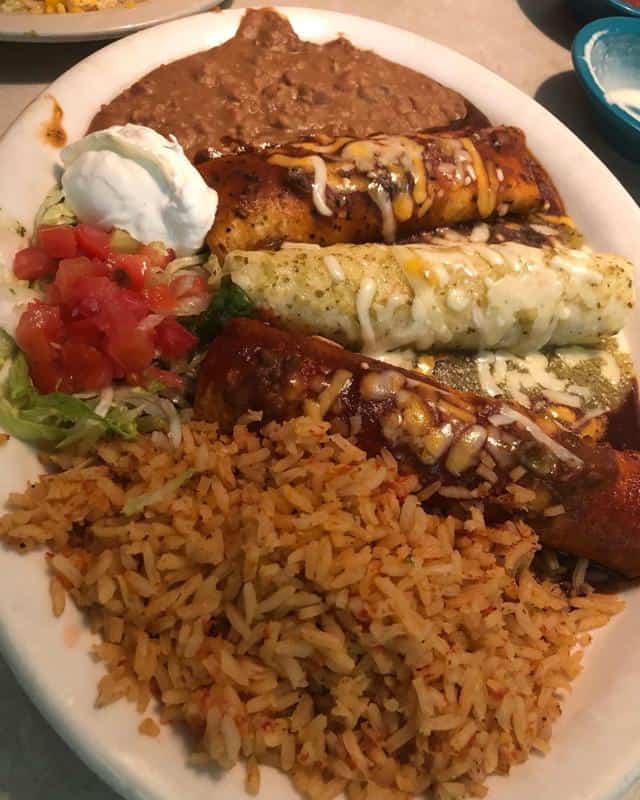 Address: 3410 SW Archer Rd, Gainesville, FL 32608
Phone: +1 352 373 2489
Known For: Tex-Mex cuisine
Chuy's is a chain founded in 1982, serving made-to-order Tex-Mex food.
Generally, Mexican food is quite favored among Gainesville locals. So, this is a popular spot for comfort food, entrées, desserts, and drinks.
Another reason for being a favorite eatery is its highly affordable meals. Additionally, this diner features a colorful theme to help you immerse in Mexican culture.
Have some steak burritos to excite your taste buds with a meaty and cheesy classic offering. Or, try the deluxe chicken enchilada for a mix of roasted chicken, and cheese, with tomatillo sauce. If you prefer something light, go for the nachos, quesadillas, or taco salad.
La Tienda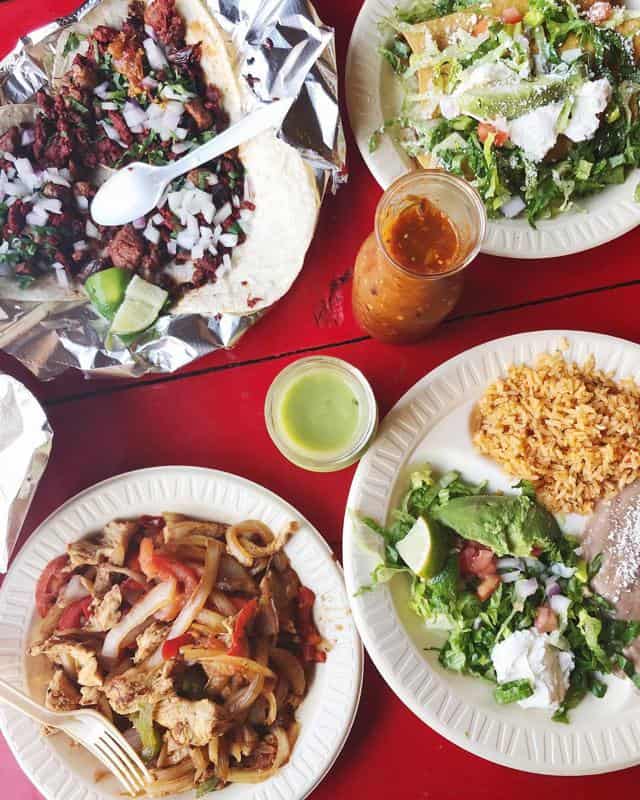 Address: 2204 SW 13th St, Gainesville, FL 32608
Phone: +1 352 367 0022
Known For: affordable Mexican specialities
Located right by the University of Florida, La Tienda Latina offers affordable Mexican specialties. And although it may be one of the simplest eateries, it doesn't make it any less exceptional.
It is a rather quick-service diner, but its food is always delicious and fresh, using only the highest quality ingredients. Within its walls, you'll also find a Mexican market to purchase some authentic spices to bring home.
For a full meal, order the Chile Colorado to eat chunks of grilled steak and chorizo for lunch. Many also like the Filete de Pescado or a fried breaded fish filet. Otherwise, try the Campechano to indulge in a Mexican sandwich with grilled steak, onions, and sausage.
Adam's Rib Co.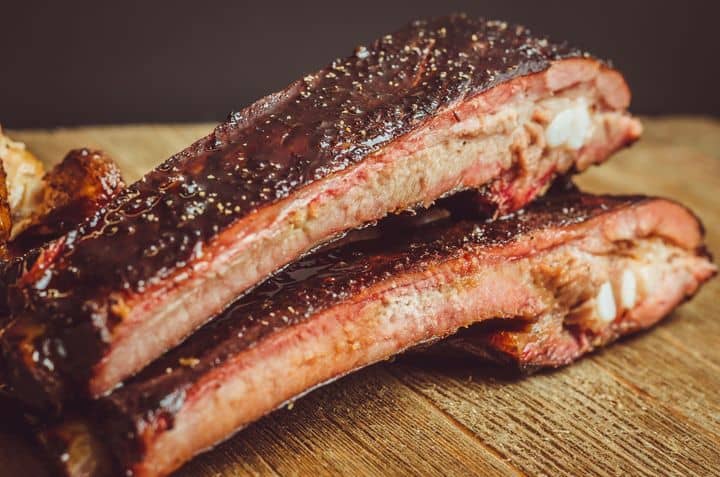 Address: 2109 NW 13th St, Gainesville, FL 32609
Phone: +1 352 373 8882
Known For: best ribs in Gainesville
Established in 2005, Adam's Rib Co. is a hip barbecue joint near the 29th Road Nature Park known for the best ribs in Gainesville. Its numerous awards and rave reviews can attest to its unparalleled quality.
Once you enter this place, you will feel as if the great smell of the food is luring you in. Then, once you observe the cheap cost of the offerings, you will appreciate this one-of-a-kind eatery even more.
The most favored meal is the half slab of ribs, garlic toast, banana pudding, and two sides. If you are with a large group, try the sampler platter, which includes ribs, chicken, pork, beef brisket, sides, and garlic toast.
Piesanos Stone Fired Pizza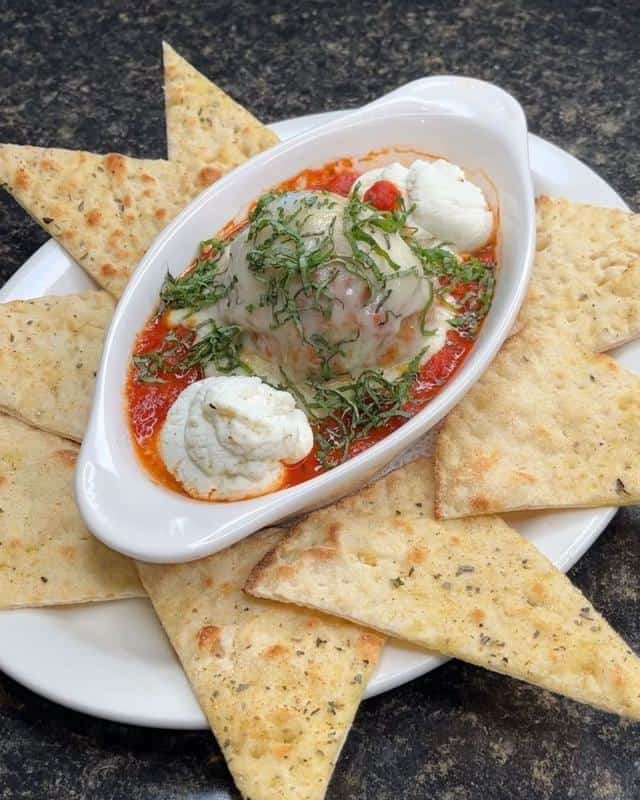 Address: 1250 W University Ave, Gainesville, FL 32601
Phone: +1 352 375 2337
Known For: authentic Italian cuisine
Piesanos is a local chain offering fresh Italian-inspired pizza. To be as authentic as it can, this pizzeria uses granite stone-fired ovens to cook its lovely offerings.
Apart from pizza, Piesanos serves delicious pasta, subs, and calzones. All of their meals are inspired by authentic Italian recipes and use only the freshest ingredients in the market. Beyond that, this eatery has a lively vibe.
Be sure to try the Captain pizza if you like mozzarella, Italian sausage, meatballs, and pepperoni. Also, try Palermo Special if you're a fan of Italian sausage, onions, mozzarella, and more. For a filling meal, go for the blackened chicken pasta mixed with fresh spinach and tomatoes.
Northwest Grille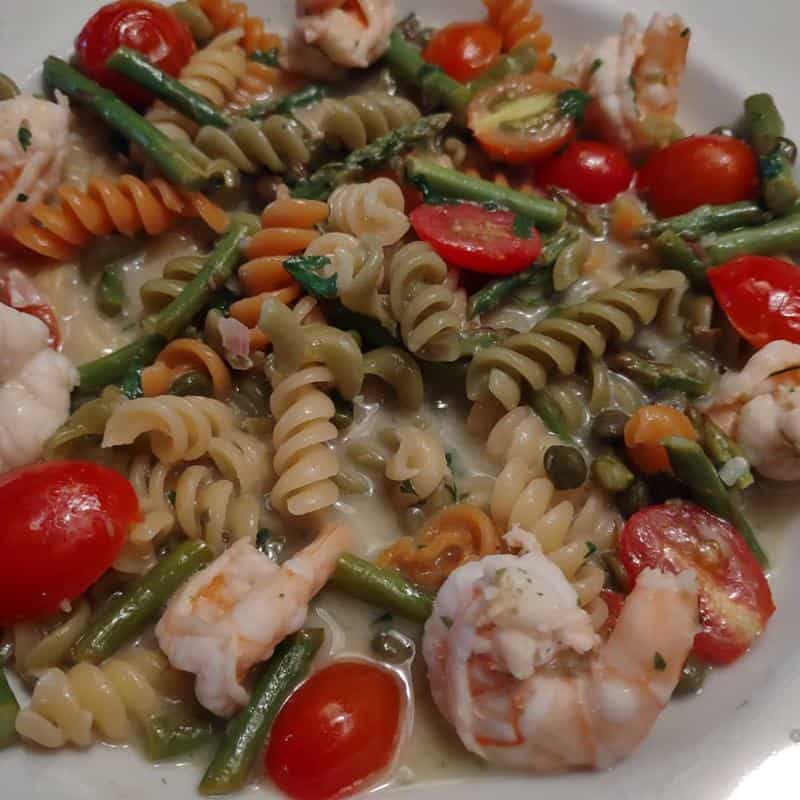 Address: 5115 NW 39th Ave, Gainesville, FL 32606
Phone: +1 352 376 0500
Known For: lively family-friendly environment
Founded in 1996, Northwest Grille is a family-owned seafood restaurant. It is the best spot in the city for fresh seafood and delectable meaty offerings to satisfy any craving you might have.
Northwest Grille is a lively spot with a family-friendly environment and reasonable prices loved by adults and children. Frankly, it is the best place to get away from the buzzing city center with family and friends.
Entice your taste buds with crab cakes, fried stuffed shrimp, or smoked mahi-mahi dip. Or, check out the all-you-can-eat fried Alaskan pollock with fries on the side to be fully satisfied. Furthermore, add chicken and shrimp teriyaki topped with lemon herb butter for a full-course meal.
Dragonfly Sushi and Sake Company
Address: 201 SE 2nd Ave #104, Gainesville, FL 32601
Phone: +1 352 371 3359
Known For: tapas-style Japanese meals
Dragonfly Sushi features tapas-style Japanese and other international dishes. It is the perfect restaurant to embark on a global culinary adventure in a modern and lively ambiance with friends and family.
Every creation at Dragonfly is tasty and artsy, exciting both your eyes and taste buds. Plus, the sleek ambiance of this place would even give you the sophistication you need.
Meat lovers would love grilled chicken, karaage chicken, braised short ribs, and beef tataki. During a cold winter night, go with a warm bowl of pork ramen with bean sprouts, poached egg, and tonkatsu broth. Choose the Wakame and ginger salad for a healthy flair to your meal.
Mojo Hogtown Bar-B-Cue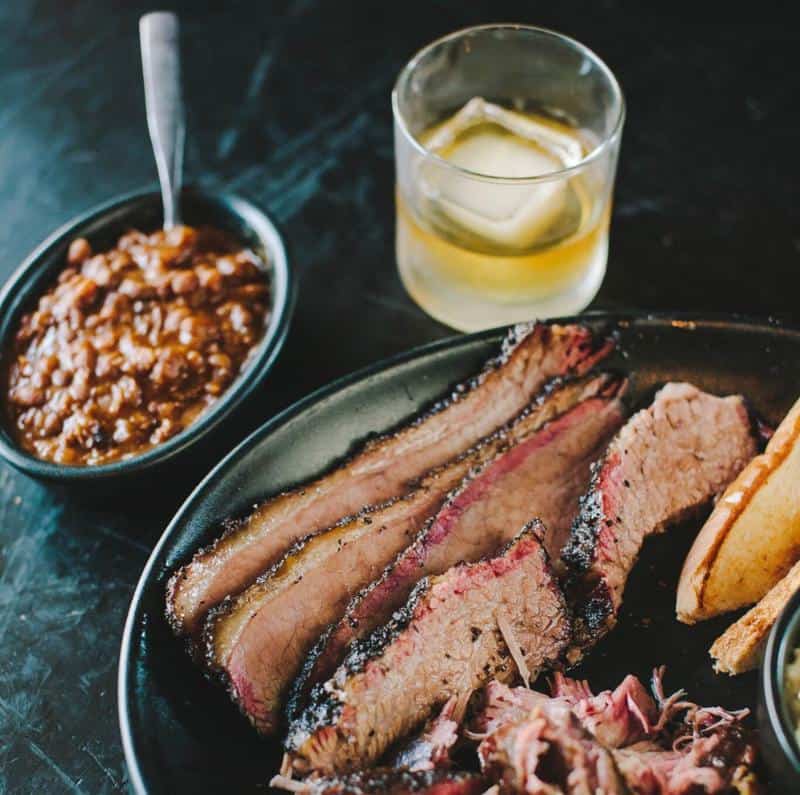 Address: 12 SE 2nd Ave, Gainesville, FL 32601
Phone: +1 352 727 7871
Known For: tantalizing regional barbecue styles
Opened in 2003, Mojo Hogtown is a popular barbecue restaurant for smoky favorites. It is the ideal BBQ diner to consume as much of your favorite smoked food as you want.
What makes Mojo unique is its food diversity since this place incorporates regional barbecue styles. Furthermore, in recent years, this place has installed a whiskey bar to offer your favorite drinks. Thus, with its fantastic menu, it guarantees you an amazing time.
Delight your taste buds with pulled pork shoulder, beef brisket, and dry-rub spare ribs. Or, try the buttermilk fried chicken for a Southern-inspired platter. However, be sure to also get the Mojo Club sandwich stuffed with pork, turkey, bacon, and cheese.
Yummy House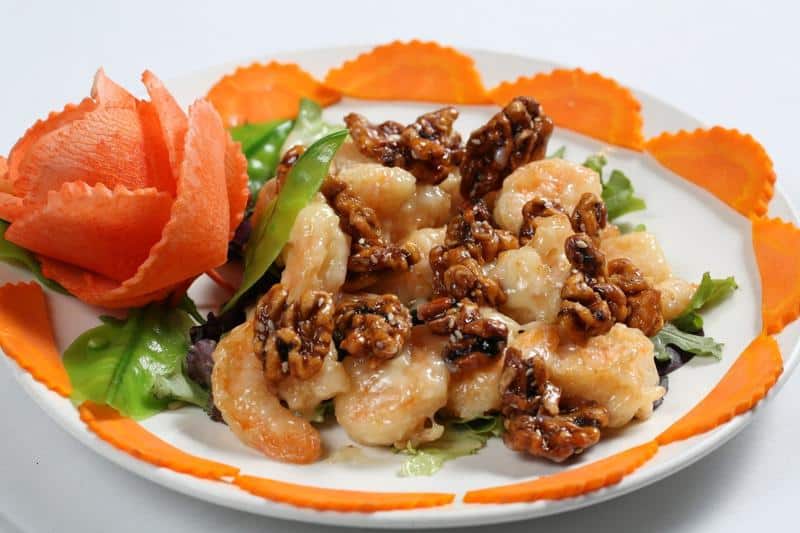 Address: 3102 SW 34th St, Gainesville, FL 32608
Phone: +1 352 333 7688
Known For: delicious Chinese cuisine
Yummy House is a well-known Florida chain restaurant that first gained popularity in Tampa Bay. Today, in Gainesville, it has become the best restaurant for Chinese cuisine.
Its menu serves everything you might be looking for. From tasty meat dishes to delectable vegetarian options, this place offers the best of the Asian flair. All you need to do is to bring a big appetite to make the most of your food experience.
Order Mandarin pork chop if you like stir-fried meat with a sweet and sour taste. Or, go for the spicy Szechuan chicken for a heavier flavor. But be sure to try the house-fried rice with shrimp, pork, chicken, egg, green onions, and cilantro.
Embers Wood Grill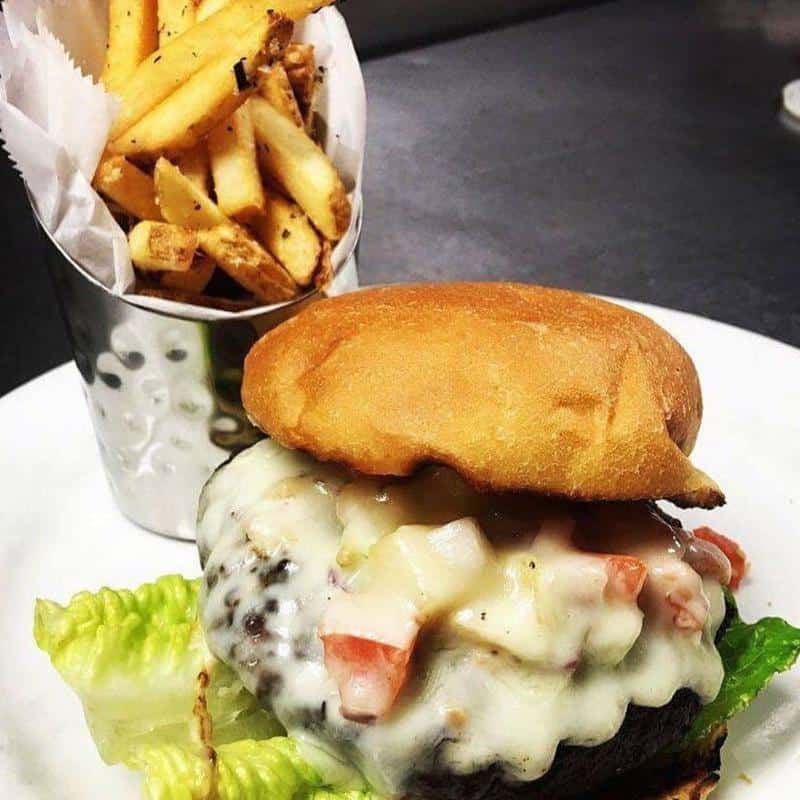 Address: 3545 SW 34th St A, Gainesville, FL 32608
Phone: +1 352 380 0901
Known For: innovative fine dining experience
Since 2009, Embers Wood Grill has been giving a fine dining experience to locals and visitors. It is the ideal restaurant for relishing prime-cut steaks boasting an exquisite flavor.
Owned by a local chef, Briton Dumas, this high-class restaurant offers an alternative, this high-class restaurant. Rather than the traditional, elegant plates of carefully picked meals, it offers luxurious large portions of American fare.
If you prefer something traditional go for the mouthwatering braised beef short ribs. If you're here for the steaks, consider ordering the prime filet mignon that's cooked to perfection. Lastly, finish your meal with the delectable Belgian chocolate torte.
Bangkok Square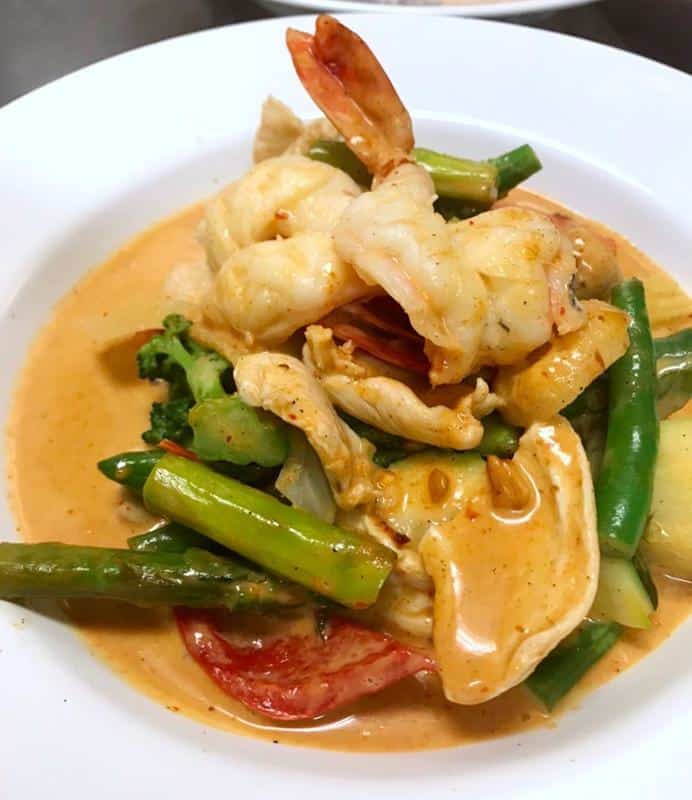 Address: 6500 SW Archer Rd, Gainesville, FL 32608
Phone: +1 352 375 4488
Known For: authentic Thai cuisine
Bangkok Square's delectable food will transport you straight to Thailand from Gainesville. Its fantastic Thai food will help you replenish your energy and delight your taste buds.
At Bangkok Square, you can pick from a wide array of dishes that'll make you appreciate foreign food. Furthermore, it features a friendly ambiance that can surely make you feel at home.
To experience an authentic Thai meal choose the pad thai and spring rolls for starters. Then go for the red curry, which has pineapple, bell peppers, and peanuts. But be sure to leave some more space for mixed vegetables in light brown sauce for a healthy balance.
Read More:
Final Thoughts
Gainesville offers a variety of foods to satisfy your preferences and cravings. Restaurants range from elegant fine dining restaurants to unique local bistros of traditional American dishes and alternative or international cuisines to local quick-stop chains.
Furthermore, you can find some of the best local wines, craft beers, and specialty cocktails to enjoy during chilly winter days or sunny summer days.