Spartanburg may not be as popular as other cities nearby, but if you are visiting this lovely town, you are in for a treat. After all, it has a lively downtown, several historical landmarks, and an eclectic food scene to explore.
Once upon a time, in the late 1800s, Spartanburg was nicknamed Hub City for its role as a major transportation center. Today, the city is working hard to remind visitors what the locals already know.
In fact, Spartanburg has been blooming thanks to its two-hundred-year-old music-making history, galleries, museums, art installations, and literary arts.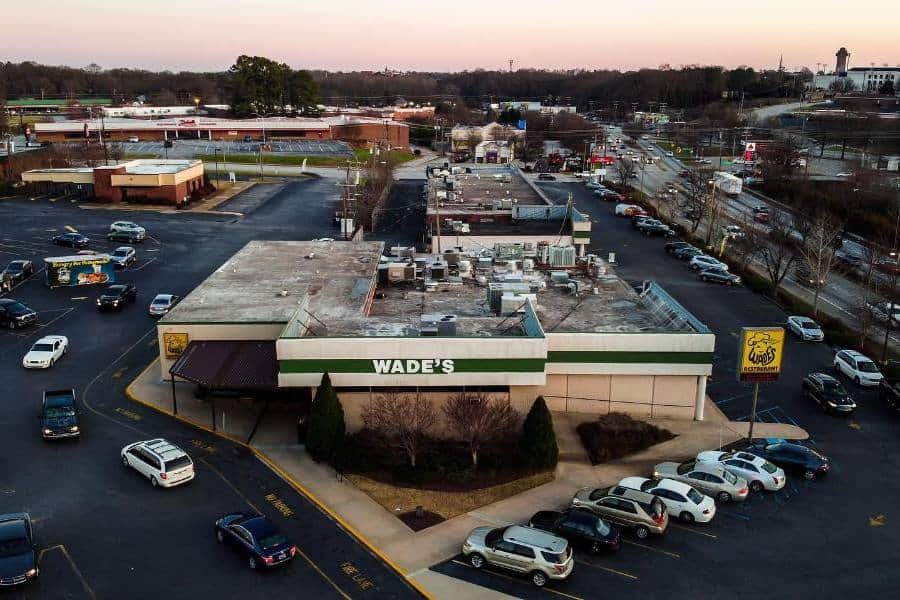 So gradually, from a former transportation hub and major textile town, Spartanburg is now home to a lively culinary arts scene featuring breweries, coffee roasters, fine dining, and every ethnic food you could imagine.
If you're on the hunt for the local restaurants making a mark in the city, here is a list of the best restaurants in Spartanburg that visitors and locals can feast on.
Best Restaurants in Spartanburg, SC
The Beacon Drive-In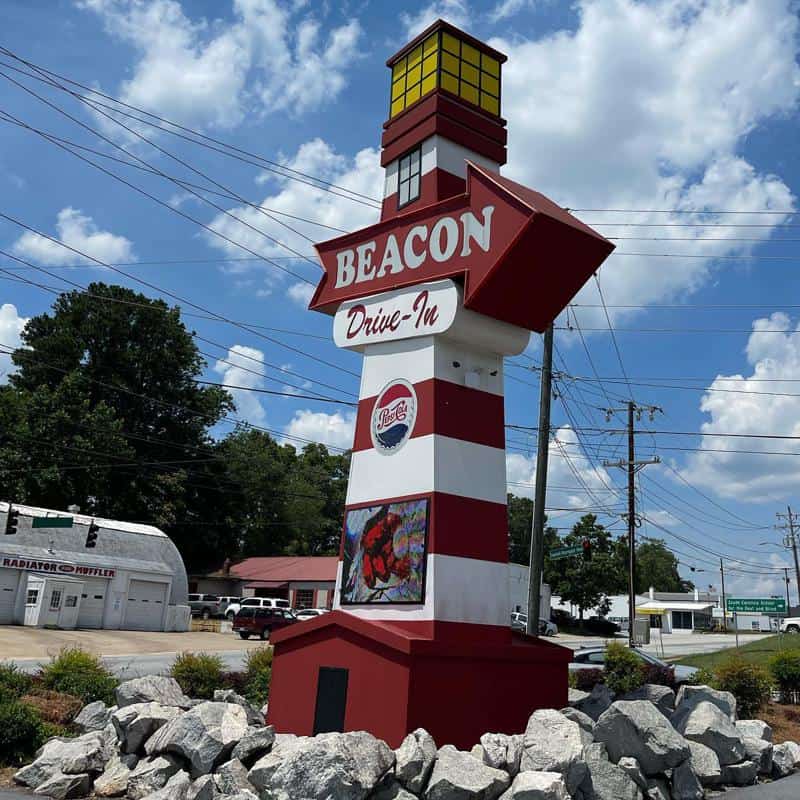 Address: 255 John B White Sr Blvd #6047, Spartanburg, SC 29306
Phone: +1 864 585 9387
Known For: American cuisine
The Beacon Drive-In just offers a superior Spartanburg experience that should not be missed. It has been serving the best food in the city since 1946.
The restaurant serves traditional American dishes such as good old-fashioned chili burgers, hot dogs, catfish sandwiches, fried chicken, and grilled cheeses. Be sure to try their signature dish, the Beacon Burger. If you make your order "plenty," it'll come with a big pile of fries and onion rings.
The restaurant's setup is canteen-style and offers a charming retro vibe. Overall, it's the best spot to go if you're craving easy American food in a nostalgic, cozy bistro.
Wade's Restaurant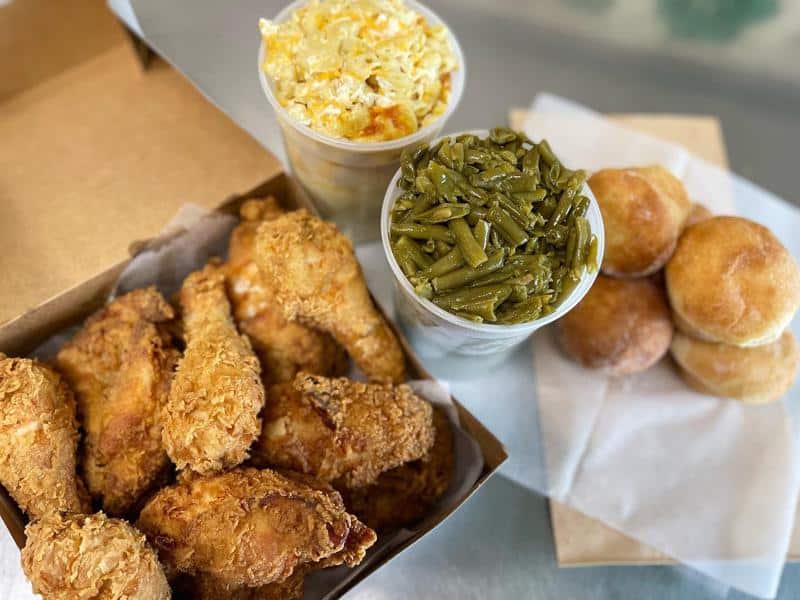 Address: 1000 N Pine St, Spartanburg, SC 29303
Phone: +1 864 582 3800
Known For: a la carte menu
Wade's Restaurant is an iconic spot due to its long history in the city's community. It opened its doors in 1947, and since then, it has been serving classic Southern comfort fares.
Every dish is handmade from scratch using recipes passed down for generations. And although it may be a rather small restaurant, this is the place to be for some of the most delicious meals in the city.
Wade's offers an a la carte menu where you pick your meats and veggies. The most significant plates are Fried Flounder and Hushpuppies, Country Style Steak, or Wade's Famous Fried Chicken.
Willy Taco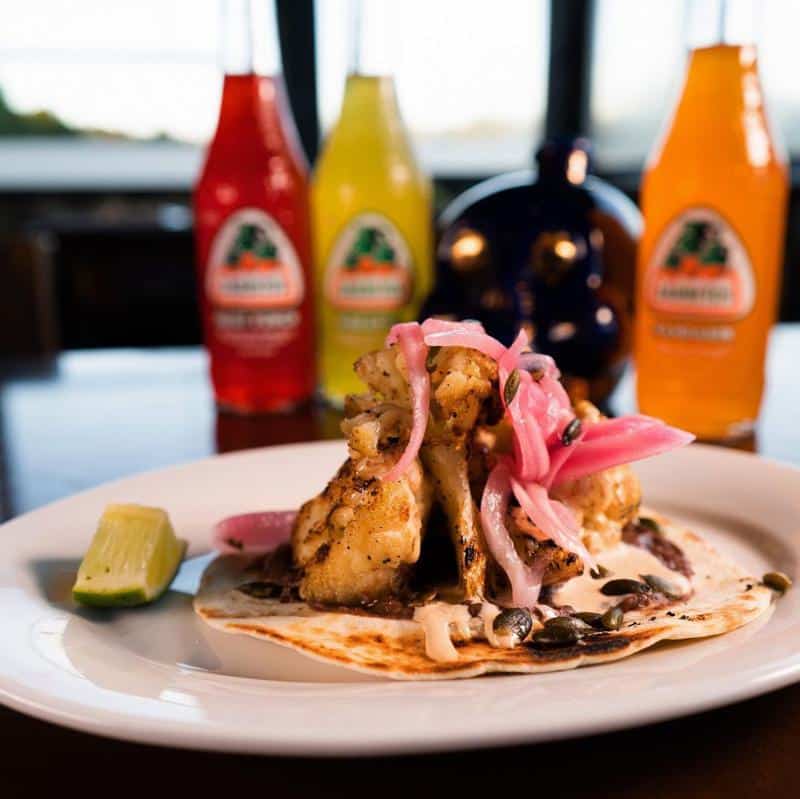 Address: 930 E Main St, Spartanburg, SC 29302
Phone: +1 864 327 8228
Known For: authentic Mexican cuisine
Willy Taco was first opened in this location and then expanded to two other spots in South Carolina. This shows how good their food is. Willy Taco is a Tequila Cocina, serving traditional and innovative Mexican food in a spacious, funky atmosphere.
Although its name implies they serve tacos, its menu goes beyond tacos. They offer all the classic Mexican dishes, including tortas, quesadillas, and shareable dishes like Elote. On Sunday, they also offer brunch options such as Breakfast Chimichanga and the Huevos Rancheros.
Furthermore, the Taco Fusion menu consists of creative concoctions such as the Southern Tide or the Blackened Salmon. There are also a few vegan options and impressive cocktails like craft margaritas.
Cribb's Kitchen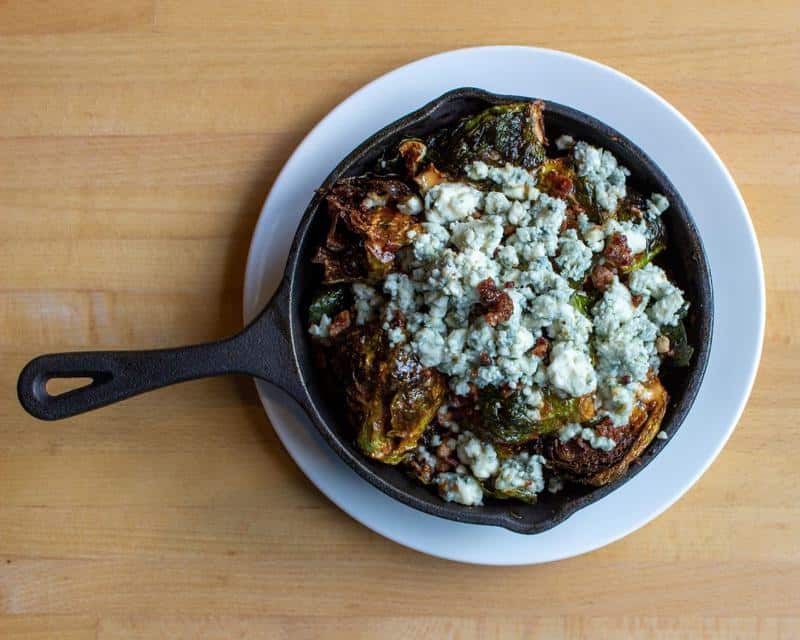 Address: 226B W Main St, Spartanburg, SC 29306
Phone: +1 864 699 9669
Known For: delectable burgers and sandwiches
Cribb's Kitchen serves decadent American cuisine and claims to be the perfect spot for an indulgent lunch or dinner. They have an impressive menu of fancy comfort foods in a modern atmosphere.
At Cribbs Kitchen, they offer tapas-like plates to share. For instance, you can choose the Buttermilk Fried Calamari and the Not Your Grandma's Deviled Eggs. However, if you're craving a big rich meal, go for their creative and massive burgers and sandwiches.
Their significant burger that should not be missed is the Belly Dancer Burger. It comes with a crispy pork belly, wasabi aioli, slaw, and sweet soy glaze. Also, black bean patties can be substituted, so it's easy to find vegetarian options too.
Ike's Korner Grille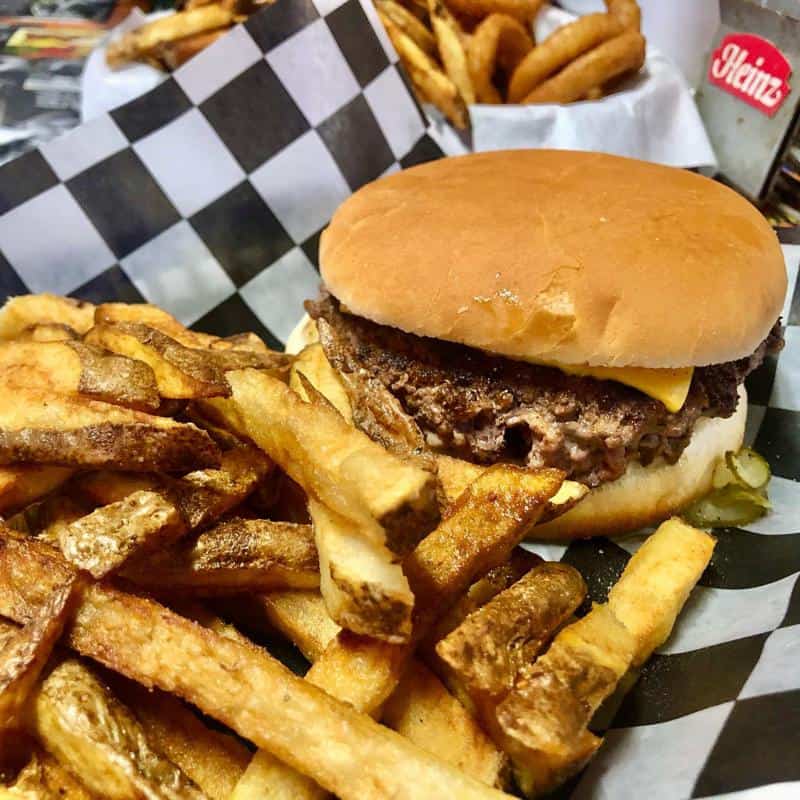 Address: 104 Archer Rd, Spartanburg, SC 29303
Phone: +1 864 542 0911
Known For: lively atmosphere, perfect for celebrations
Ike's Korner Grille is a compact and lively joint serving gourmet fast-food classic dishes such as burgers, hotdogs, fries, onion rings, and beers.
Although it is a small and simple restaurant, it is among the best spots for birthday parties and other celebrations with friends and family. After all, this place is all about enjoying your friends' company with comforting classic meals and good beer.
Ike's motto is chill and easy dining. And for that, be sure to enjoy some Shrimp Jammers and Mozzarella Sticks for starters, and then continue with Ike's Wall of Fame Burger served with onion rings.
CityRange Steakhouse Grill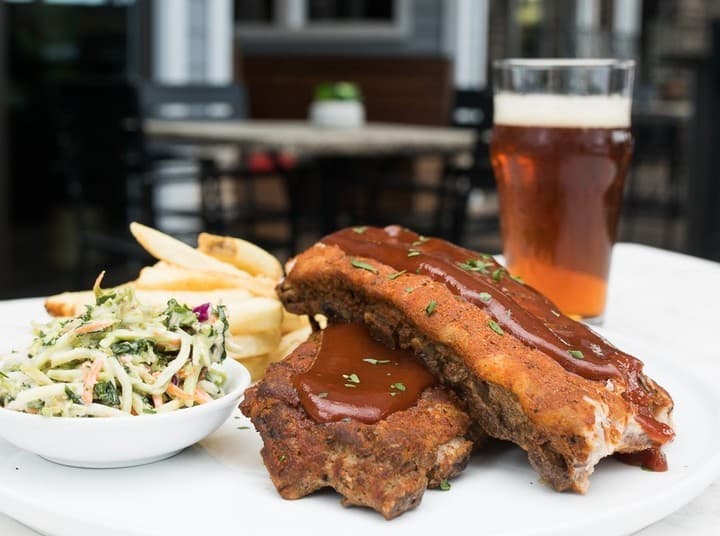 Address: 774 Spartan Blvd, Spartanburg, SC 29301
Phone: +1 864 327 3333
Known For: fine dining experience of elevated American cuisine
CityRange Steakhouse Grill is a relaxed lodge-style steakhouse offering elevated American comfort food, wines, cocktails, and microbrews. It is the perfect spot to experience fine dining in Spartanburg.
The restaurant's modern country aesthetic and high ceilings add elegance to the elevated atmosphere, making it perfect for romantic dates to impress or fancy gatherings with friends.
For a complete experience, begin with a bowl of Prime Rib Chili for yourself and the Petite Crab Cakes to share. Next, enjoy a plate of the Beef and Sweet Potato Ravioli along with one of their exceptional wines.
Monsoon Noodle House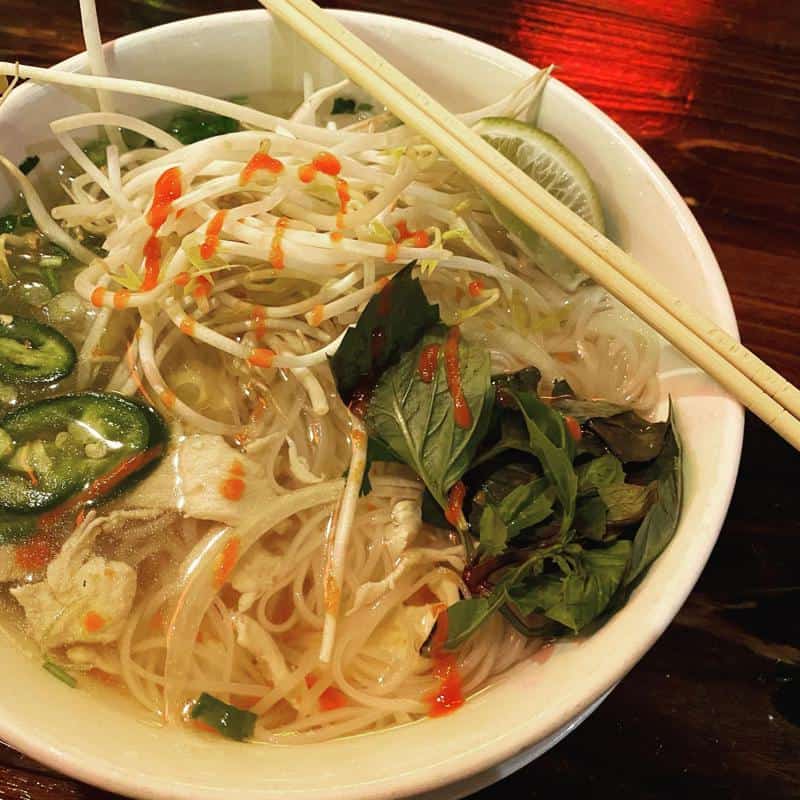 Address: 129 W Main St, Spartanburg, SC 29306
Phone: +1 864 582 0618
Known For: delicious noodle dishes
Monsoon Noodle House is a must-visit restaurant if you love Asian cuisine. It offers an affordable menu and fast service, so it easily accommodates many guests at one time.
Additionally, their menu is absolutely delicious, and any of their noodle dishes are nourishing. The flavor inspiration comes from various Asian cultures such as Thailand, Japan, Vietnam, and more.
The menu features classic snacks, bowls, and stir fry. Start with seared Ahi Tuna and Tom Kha Soup and continue with specialties including Curry, Pad Krapow, and Sesame Chicken.
Mon Amie Morning Cafe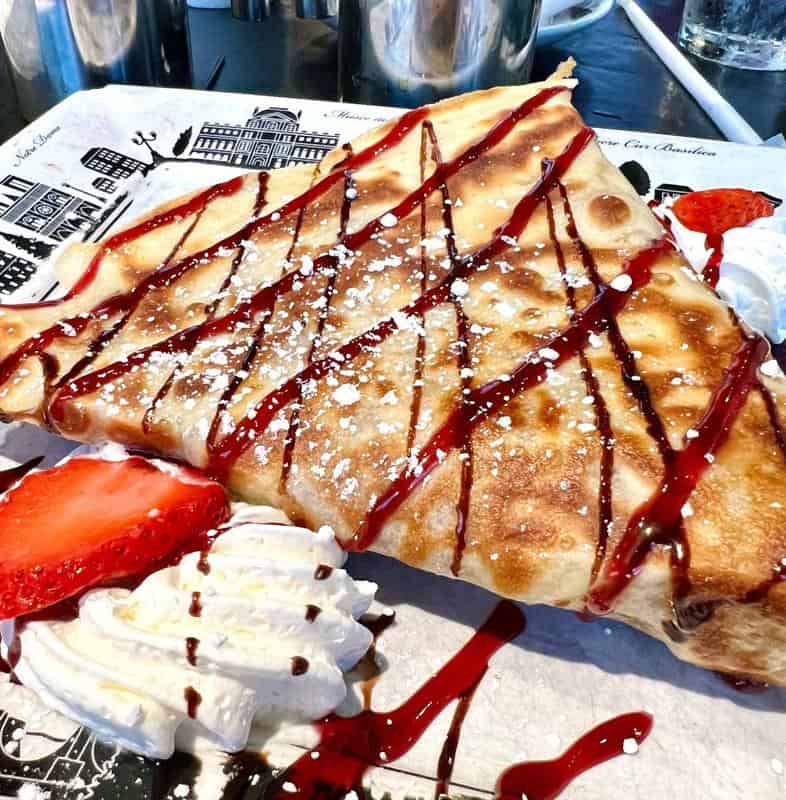 Address: 2601 E Main St #21, Spartanburg, SC 29307
Phone: +1 864 541 7981
Known For: French Cuisine
Mon Amie Cafe is a vibrant and adorable spot serving the finest French cuisine in the city. While here, you will feel as if you were transported to the sidewalks of Paris.
The restaurant's interior offers a unique European-style ambiance. It offers al fresco dining under a striped ceiling, black and white checkered flooring, and rustic yellow walls.
Mon Amie serves breakfast, brunch, and lunch, and you can choose between a variety of delightfully sweet and savory treats made fresh. The crepes are Mon Amie's star dish, with the most favored being Betty's Perfect Breakfast Crepe, the Meyer Lemon, and Blueberry Crisp.
Venus Pie Pizzeria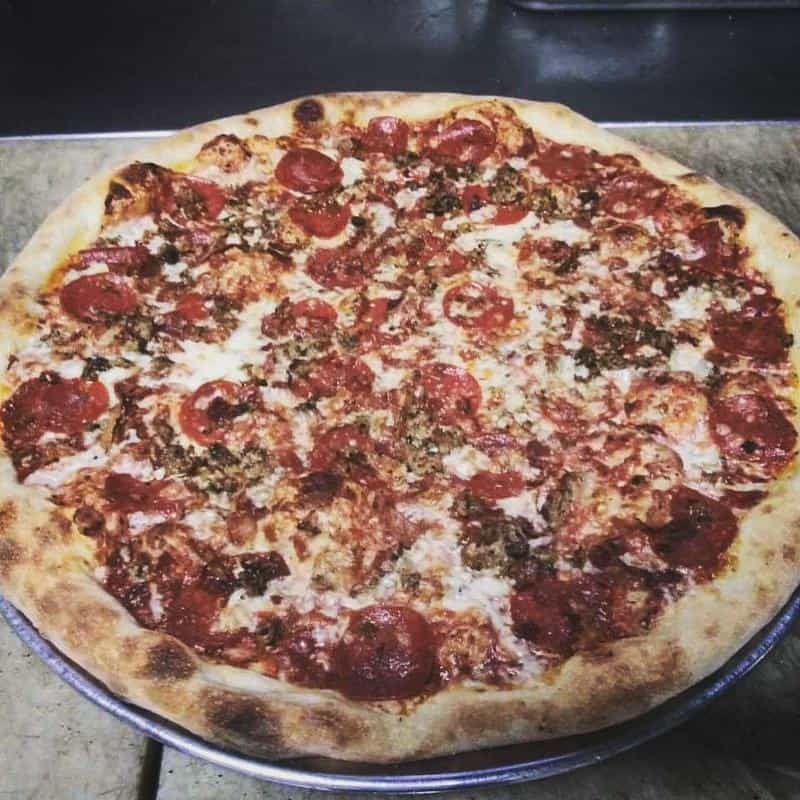 Address: 400 E Main St, Spartanburg, SC 29302
Phone: +1 864 582 4200
Known For: New York-style pizza
Every local in Spartanburg knows Venus Pie Pizzeria. It is an old-school, charming pizzeria considered the top place to go to satisfy your pizza cravings in this small southern town.
Since 1995, Venus Pie has been serving New York-style pies, which are known for having slices bigger than your head. Furthermore, they have local craft beer and sides to go with their perfect pies.
Additionally, there are a few specialty options, like the Hot and Now for fans of spice or the Hunter for meat lovers. But generally, it's a choose-to-go menu where you can select whatever fresh toppings you prefer.
Carolina Barbecue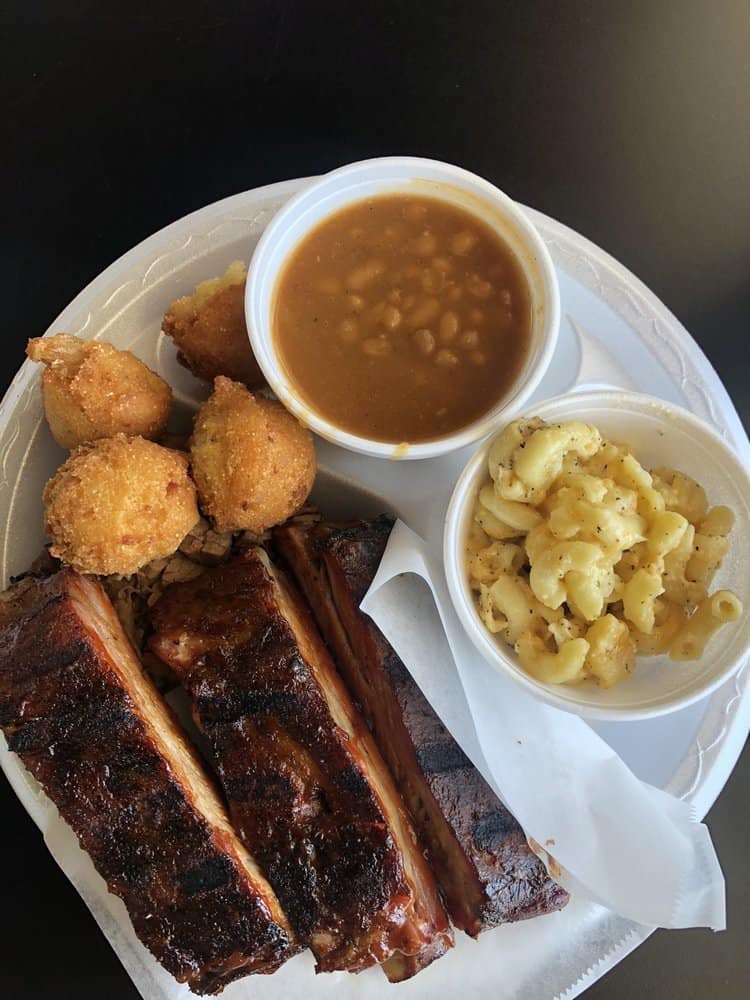 Address: 7119-A, Lone Oak Rd, Spartanburg, SC 29303
Phone: +1 864 503 0542
Known For: authentic South Carolina cuisine
Carolina BBQ is home to the succulent hickory-smoked meats South Carolina is famous for. It serves various perfectly slow-cooked types of meat, from ribs and beef brisket to pulled pork and chicken.
The Pig Out Plate option is a rather tempting dish because it is a plate with a combination of a little bit of everything alongside sides of your choice, such as okra and slaw.
The dip here is heavenly, adding a magical aroma and making the meat tender and juicy. Additionally, everything is made from scratch, and traditionally, thus it doesn't get much more authentic than that.
FR8Yard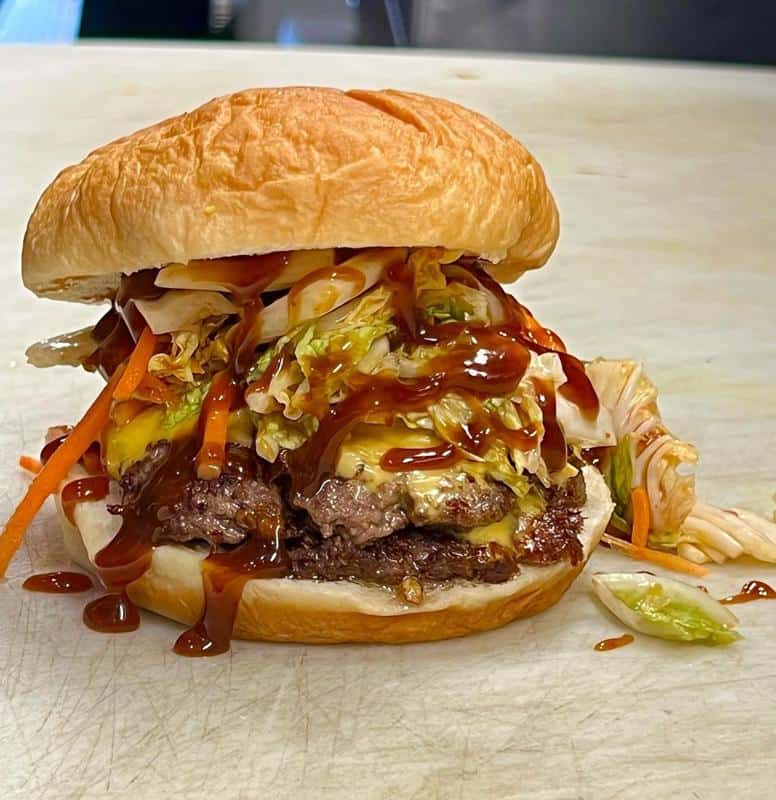 Address: 125 E Main St, Spartanburg, SC 29302
Phone: +1 864 310 6448
Known For: fully outdoor Biergarten
FR8Yard is the first outdoor Biergarten in Spartanburg and is made entirely only of repurposed shipping containers, making it one of the coolest restaurants in the city.
At FR8Yard, expect to have a fun and entertaining night out. This is the spot for a good time with friends and strangers. It's a place that is always full of fun, with yard games, fire pits, a movie projector, and live music.
However, FR8Yard is much more than just a bar. Its menu matches its playful energy, focusing on street food favorites like brats, pretzels, smash burgers, and even funnel cakes, all made in-house.
Peddler Steak House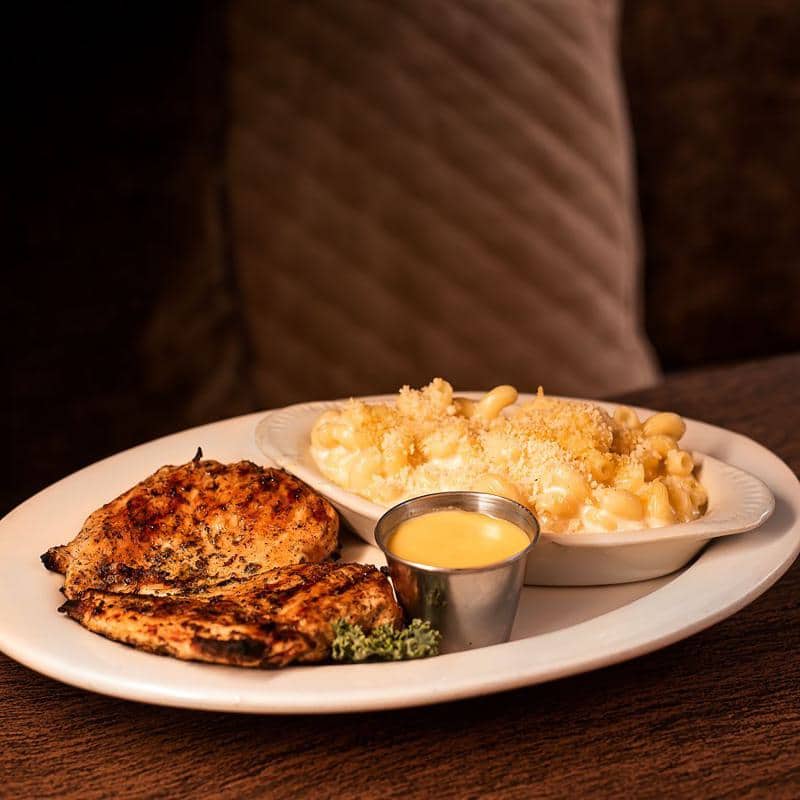 Address: 149 W Main St, Spartanburg, SC 29306
Phone: +1 864 583 5874
Known For: delectable, juicy charcoal-grilled meat meals
If you are looking for a fancy dining spot with the finest meals, The Peddler is for you. It is known for delicious charcoal-grilled beef in a slightly upscale environment.
The restaurant's interior is full of warm woods and a lovely courtyard. While its menu offers delectable filet mignon, rib eye, and prime rib that will surely impress you with every mouthful.
If you prefer something lighter, order from their extensive seafood selection. It has everything from fresh oysters to salmon to scallops. Furthermore, it's a great place for dessert, especially be sure to pick their famous Peddler Pie.
Read More:
Final Thoughts
Spartanburg offers a variety of foods to satisfy your preferences and cravings after a day of exploring the city. Restaurants range from elegant fine dining restaurants to unique local bistros of traditional American dishes and alternative or international cuisines.
Furthermore, you can find some of the best local wines, craft beers, and specialty cocktails at their pubs and tap rooms, along with tasty snacks.
Map of Best Restaurants in Spartanburg, SC