Foley, AL is known for having some impressive shopping destinations, especially with one of the largest outlet malls that you can find in Alabama. With all that shopping, you're sure to work up an appetite and need a delightful meal too.
Of course, even if shopping isn't really your thing, you're probably going to want to eat some great food while you're in the Foley area. The good news is that they have a lot of restaurant options to choose from.
When there are this many options, it can sometimes be challenging to make a decision. That's where we come in.
We've sought out the very best cuisine of Foley to help you make a choice, or at least narrow down the list. Check out our list of the top 15 best restaurants in Foley, AL below!
15 Best Restaurants in Foley, AL
It's easy to head out on a drive and look for restaurants all around you. But in Foley, the choices can become overwhelming. And how do you know that you're really going to end up in a spot with really good food?
Well, you can use these options to help find the very best.
1. Lambert's Café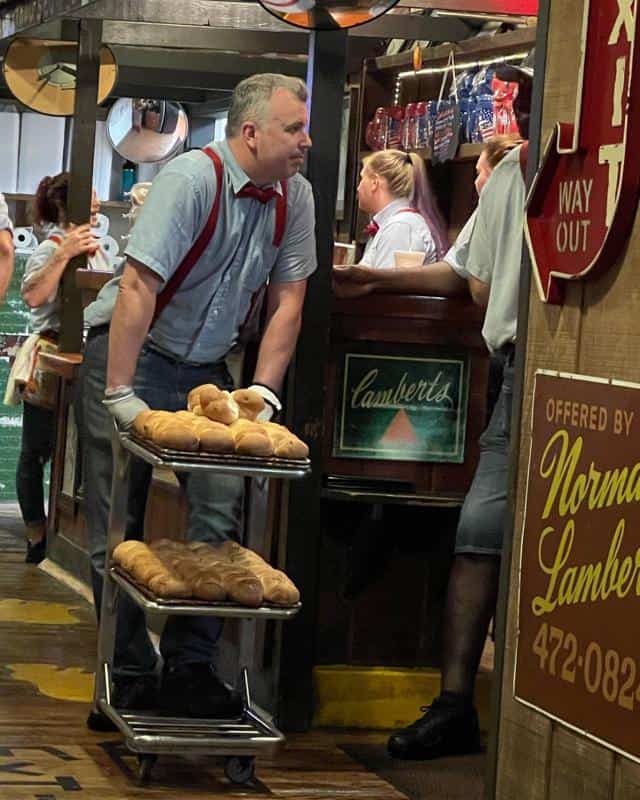 Address: 2981 S McKenzie St
Phone: 251-943-7655
Known For: Throwed rolls
Lambert's Café isn't just your everyday restaurant. It's a total experience, and one well worth being a part of. From the outside, this sweet café might not look like much but the memories you create inside will last forever.
The meals are all homestyle cooking with impressive choices like a huge chicken fried steak, chicken gizzards, fried chicken, shrimp, and more. Your meal comes with sides, and the staff walks around with unlimited specialty sides too.
Things like black-eyed peas, macaroni and tomatoes, fried okra, fried taters, and more are available on demand from those walking around. Try them all!
The best part is your dinner rolls. This is what makes Lambert's most famous of all. They have these huge, perfectly made dinner rolls that are tasty and filling.
But you don't just get a dinner roll on your plate. Instead, they have designated roll throwers that walk around with hot rolls. They yell hot rolls, you raise your hand, and they throw you a roll with their baseball pitch.
You're going to want more than one!
2. Wolf Bay Lodge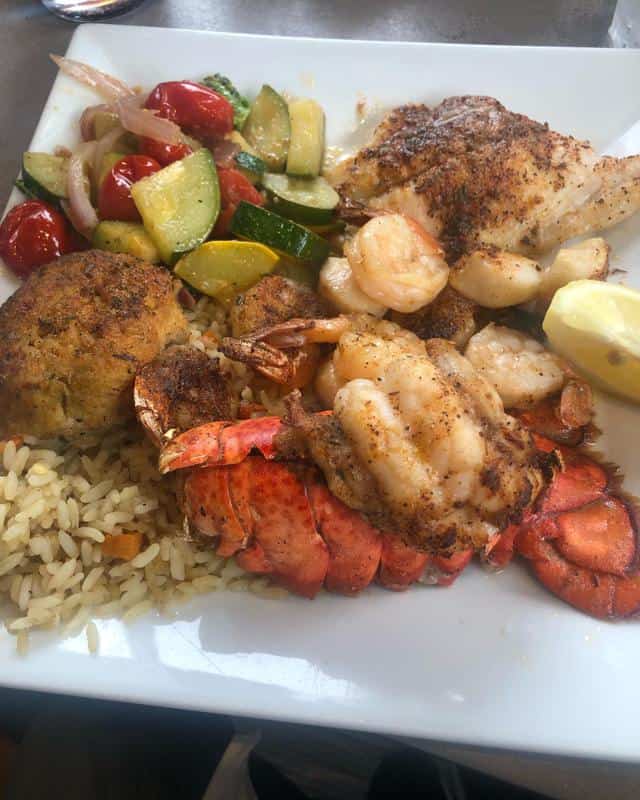 Address: 20801 Miflin Rd, County Road 20
Phone: 251-987-5129
Known For: fresh, delicious seafood
If you're going to be in Alabama, there is no better time to try seafood. In locations like Foley, seafood is fresh and that just makes it extra delicious in our opinions.
Wolf Bay is no exception. This top seafood restaurant certainly knows what they are doing. They've got tons of fresh and delicious options to choose from.
Start out the table with an order of Cha Cha's crab dip, or some Cajun oysters. Then, everyone can choose their favorite meal on the menu. There are some really great selections to pick from.
If you prefer a fresh catch, think about the grouper, flounder, or Mahi Mahi. Get it prepared however you like. Of course, they have several other seafood menu items that display shrimp, stuffed crab, oysters, and more.
And if you' aren't a seafood fan, there are still some great picks. Check out the land lover portion of the menu to find a seafood alternative.
3. O'Charley's Restaurant and Bar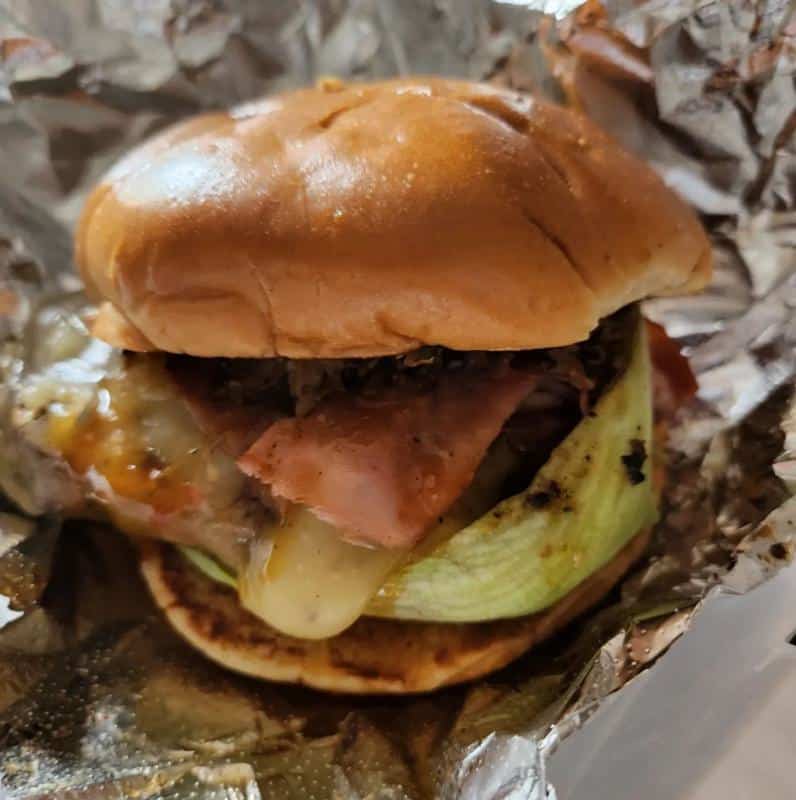 Address: 3060 S McKenzie St
Phone: 251-943-3181
Known For: laidback atmosphere
O'Charley's is a chain restaurant, but they are definitely a great pick for American food. The laid back atmosphere lets everyone feel right at home, and the food is really great as well. This bar and grill restaurant has plenty to offer.
This restaurant has always been dedicated to delicious food, but also quality customer service. They deliver that at each of their locations, and fans say Foley, AL has great service too. They bring you great food and a fun experience.
The menu is loaded with some great finds, and you aren't going to walk away hungry for sure. Try something like the Catfish O'Boy sandwich, downhome southern favorites, or even menu items right from the butcher's block.
Nothing here will be disappointing. The menu has a lot of variety, so there are options for just about anyone. Don't forget to check out the dessert and drinks menus while you're there.
4. Fish River Grill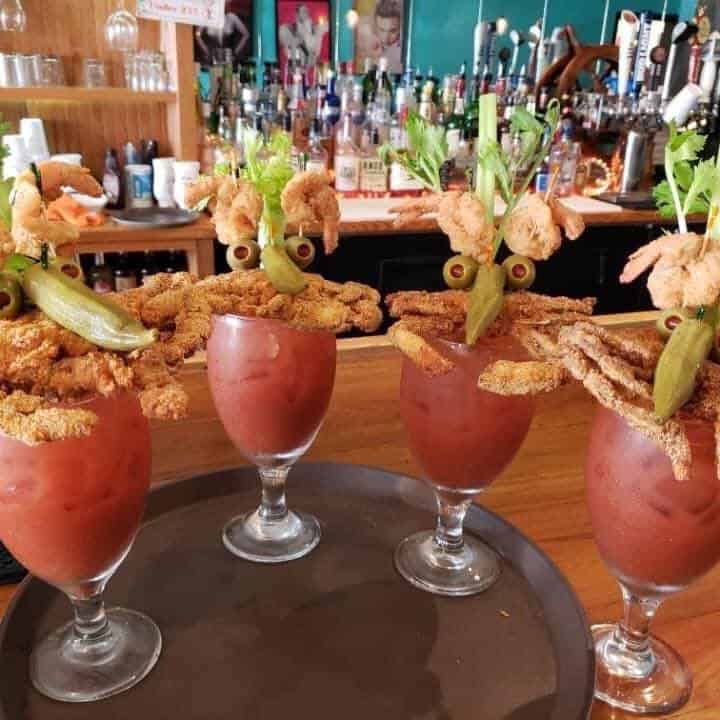 Address: 608 S McKenzie St
Phone: 251-952-3474
Known For: funky redneck style
Fish River Grill is a ton of fun, and they've got some pretty great food too, if that's what you're looking for. There is no other food location quite like this one, with their unique creations, and the fun food titles they've got going on.
This restaurant has been voted the best burgers and seafood in Foley, AL. Locals absolutely rave about the place, and anyone who visits seems to agree.
The Fish River Grill labels themselves as a "funky junky redneck joint". You can enjoy the Swamp Soup, which is one of the most popular menu items, and it comes complimentary with some dine-in orders.
They've got a lot of really great sandwiches that all have tons of flavor to them. And of course, you can enjoy a variety of fresh seafood here too. One of the top choices is the OMG Shrimp Feast PoBoy.
But you take a look at the menu and choose what sounds delightful to you. You certainly aren't going to be disappointed.
5. P.S. Taco Company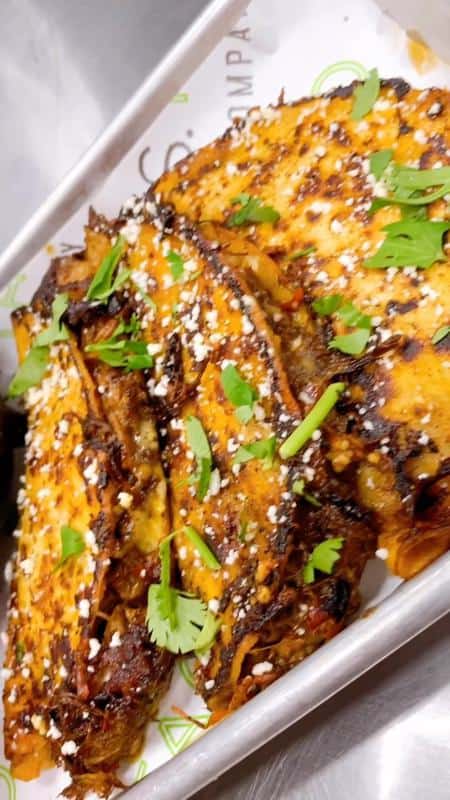 Address: 2601 S McKenzie St
Phone: 251-943-1237
Known For: authentic variety
Taco Tuesday can be every day if you want it to be. Especially at P.S. Taco Company! Talk about some authentic flavors, you really cannot go wrong here. You definitely won't leave hungry either.
P.S. Taco Company is part of a franchise, but you won't find them just anywhere. They were inspired by a family who just wanted to share a unique taco experience, with absolutely tasteful food.
That story was born into the company that many people know today, and it's still run under many of those values. In fact, the original owners inspired their menu from dishes they tested in places like Spain, Mexico, the Gulf Coast, Texas, and Southern California.
The restaurant is very unique, with plenty of menu options to choose from for any preferences. They love using fresh ingredients as much as possible, and it's their goal to make sure every guest has a fantastic meal.
6. Bagel Boy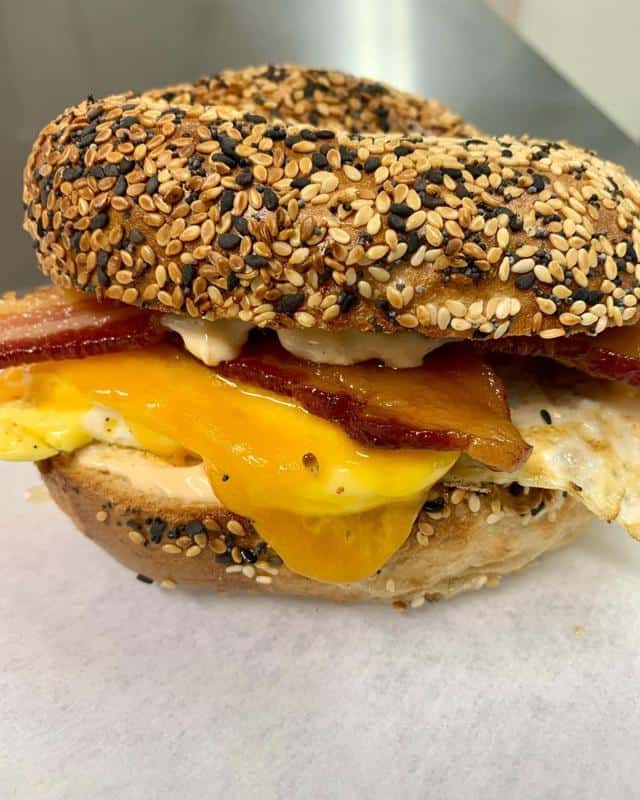 Address: 515 N McKenzie St
Phone: 205-275-5502
Known For: big breakfast delights
Bagel Boy is a locally-owned and operated breakfast shop that uses bagels to give you a delightful brunch or breakfast. Since it is 100% local, you won't find anything else like it out there.
It's a small business, but a very unique find. Since they are small and fairly new, you won't find hordes of reviews, but you will certainly find some. They are all good!
You can see from their social media platforms that they have big personalities, and that comes out in their menu items too. It's a fun atmosphere, with delicious bagels, and breakfast delights.
They create a variety of bagel options, but also turn those bagels into things like sandwiches and other dishes to give you plenty of variety to fill up for your breakfast or brunch meal. Everything is limited quantities and made fresh each morning they are open.
7. The Gift Horse Restaurant and Antiques
Address: 209 W Laurel Ave
Phone: 251-943-3663
Known For: food and antiques
Give yourself a unique opportunity with this restaurant that serves comfort meals. You can also find some awesome antiques to browse through before or after you eat. The Gift Horse Restaurant is sure to be a unique experience.
This locally owned location has so much to see. It's a big hit for people that love delicious eats, but also those who like interesting finds too. For all meals, they have a Southern buffet that has a ton of different choices.
This isn't your everyday hotspot, but it's a local find that you won't want to miss. The architecture of the building is astonishing, and the food will leave you satisfied.
The building was originally constructed in 1912, and is loaded with history. You can also come in for tea, or reserve your own tea party too.
8. Paula Deen's Family Kitchen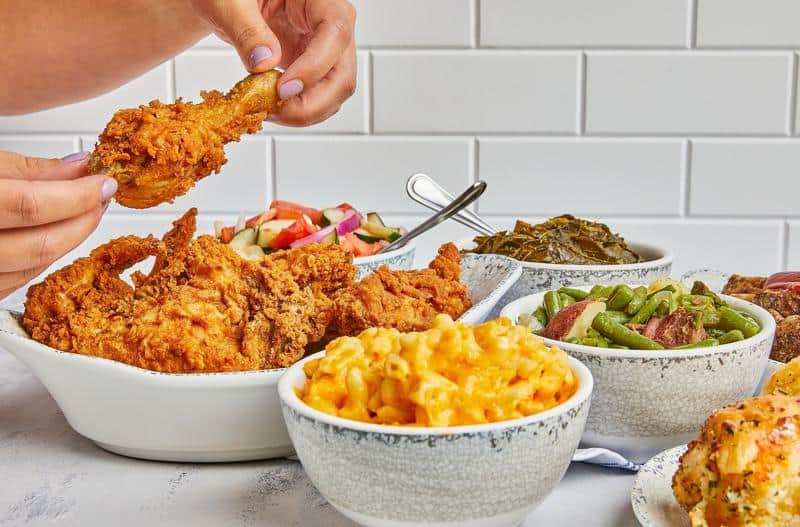 Address: 203 N OWA Blvd
Phone: 251-236-4600
Known For: endless, delicious food
Talk about down-home Southern cooking. Step into Paula Deen's Family Kitchen to get an unforgettable meal for many different reasons.
Paula Deen is known for her cooking skills. You can enjoy the harvest of those skills at this family kitchen. Here, you choose what you want as a family, selecting a certain number of meats for the table.
Then, you get homemade sides, rolls, and even dessert included in the packages. All of the food is unlimited. You pay your price for the number of meats you choose, and then eat until you can't eat anymore.
Come together as a family, and enjoy a meal. The food is warming, comforting, and oh so tasty too. If you leave hungry, it's not anyone's fault but your own!
9. Portabella's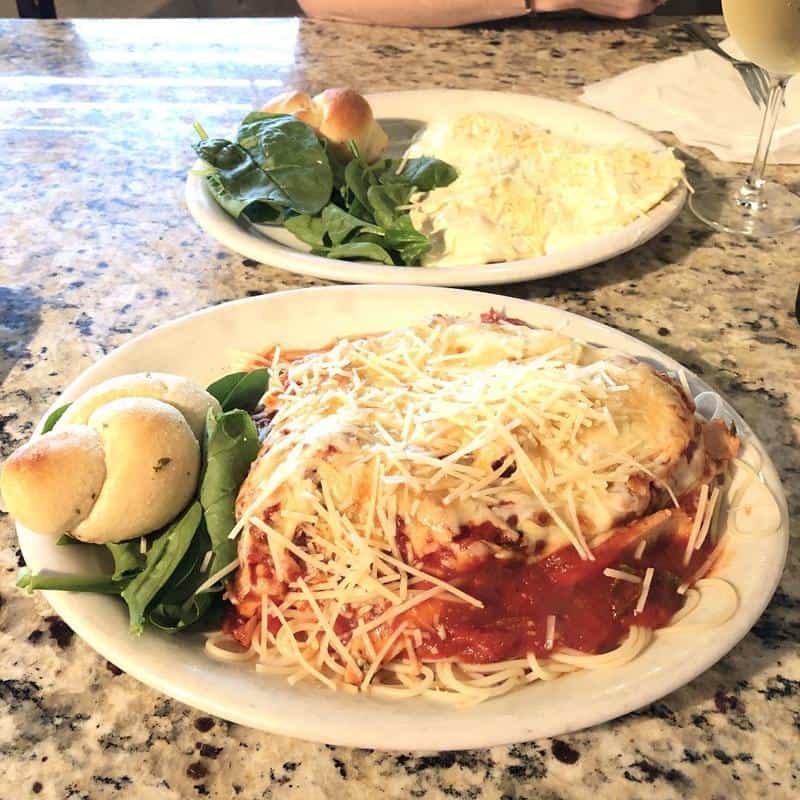 Address: 321 S McKenzie St
Phone: 251-943-7773
Known For: cozy, Italian eatery
Portabella's Restaurant in Foley is a small, family-owned Italian joint. The restaurant itself is small and cozy. Everyone feels warm and welcoming, and right at home here.
It's Italian, but it's certainly not a fancy locale. Instead, it's a family-friendly spot with really great Italian food. Everyone is treated kindly, and with huge smiles too.
Here, you can enjoy your choice of authentic Italian dishes, or go for a delightful pizza instead. The staff are awesome, and the options for food will entice your taste buds completely.
This restaurant is small and simple, but not one to underestimate.
10. Local and Company Food + Drink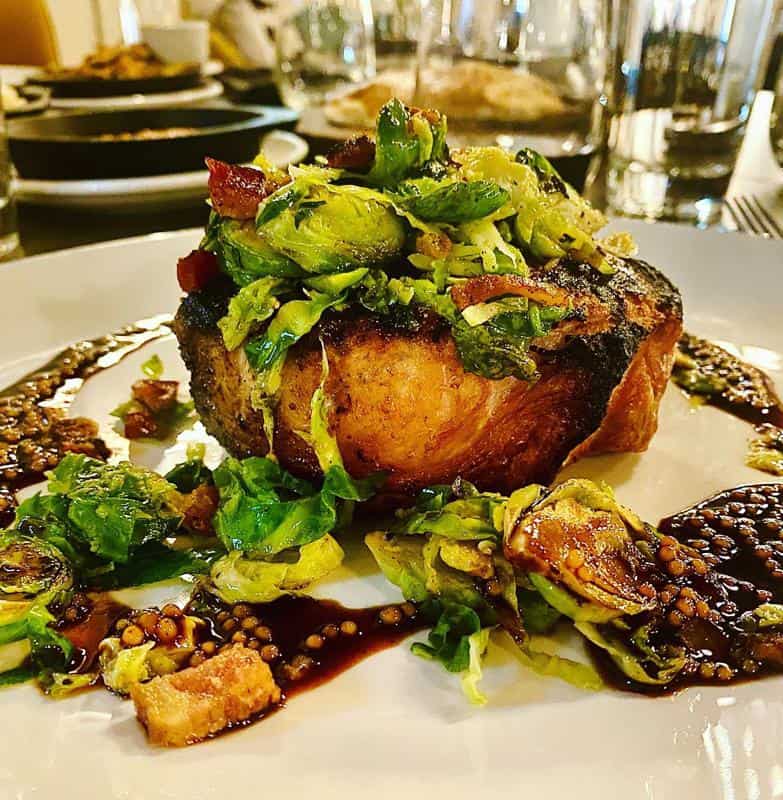 Address: 812 N McKenzie St
Phone: 251-201-1000
Known For: upscale and casual in one
Much like the name suggests, Local and Company Food + Drink is a local business. They serve upscale American food that everyone can enjoy. If you catch them around the holidays, you might even find a delicious holiday meal too.
While the food is described as upscale, this restaurant really is friendly and casual. Don't let the words upscale scare you away. The atmosphere is casual and inviting, and all are welcome through the doors.
This restaurant first came to life in 2019, and they worked hard from the beginning to establish a welcoming and enticing location. They fully renovated, and then built their menu to satisfy the guests.
They have different menus for lunch and dinner, but all meals are great meals here.
11. Shrimp Basket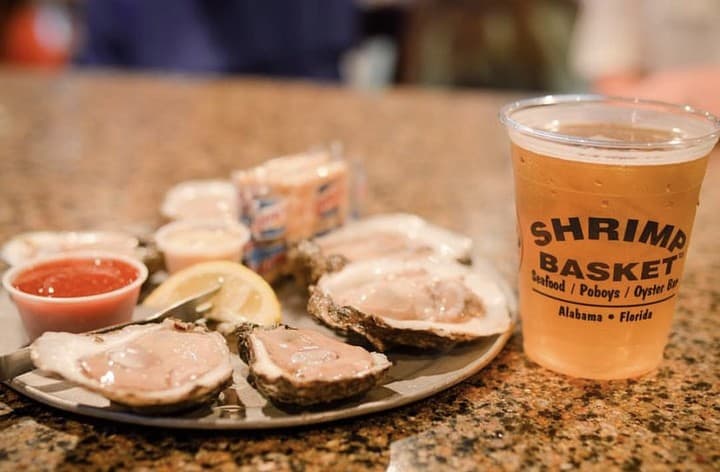 Address: 1500 S McKenzie St
Phone: 251-215-4024
Known For: oyster bar
The oyster bar here in Foley, AL is a top pick because they are fresh and tasty. But the Shrimp Basket restaurant has a lot to offer aside from oysters too.
The Shrimp Basket was first established in 1993, by locals from the Gulf Shores area of Alabama. This is somewhat of a chain restaurant, but just in a few locations across the shores of AL where they can get fresh seafood to serve their guests.
The family focused in on seafood, and casual dining that was family-friendly. It's great for affordable seafood that doesn't degrade quality. It's delicious and a really enjoyable atmosphere for everyone.
Their seafood baskets are always popular, but you might also like tacos, grilled menu items, sandwiches & burgers, seafood boils, and so much more!
12. Moe's Original BBQ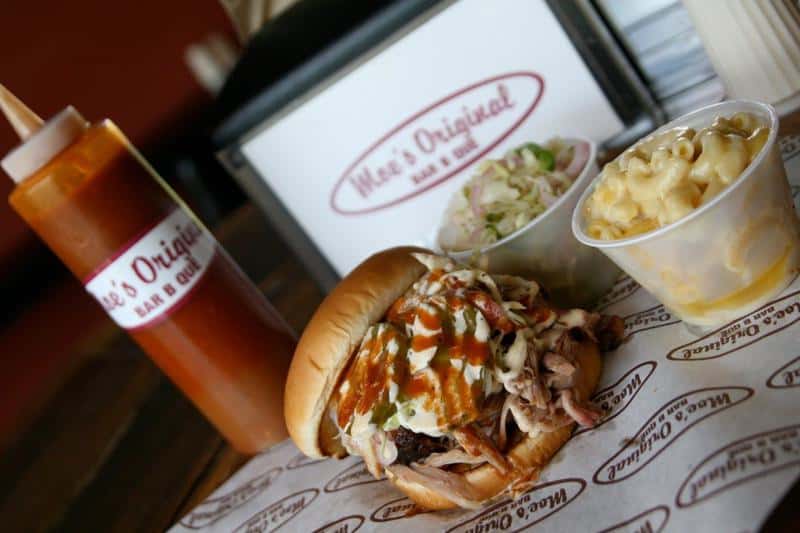 Address: 20733 Miflin Rd
Phone: 251-923-0079
Known For: smoked meats and more
If you're looking for something different from the traditional seafood in this part of the world, try out some amazing BBQ! Moe's Original BBQ takes their smoking job seriously, and it comes across with all the best flavors in their foods.
They try to work with local farmers and fishermen for many of their ingredients here. All of the BBQ is considered Alabama style, and it's smoked to perfection.
The menu includes traditional BBQ like ribs and pulled port or smoked chicken, but it also has some tasty catfish and more on it too. It's all made from scratch here in the kitchen.
Did we mention the made from scratch sides that are fresh every day, right here? That's thanks to their farm to table approach and gathering local ingredients whenever they can.
13. Foosackly's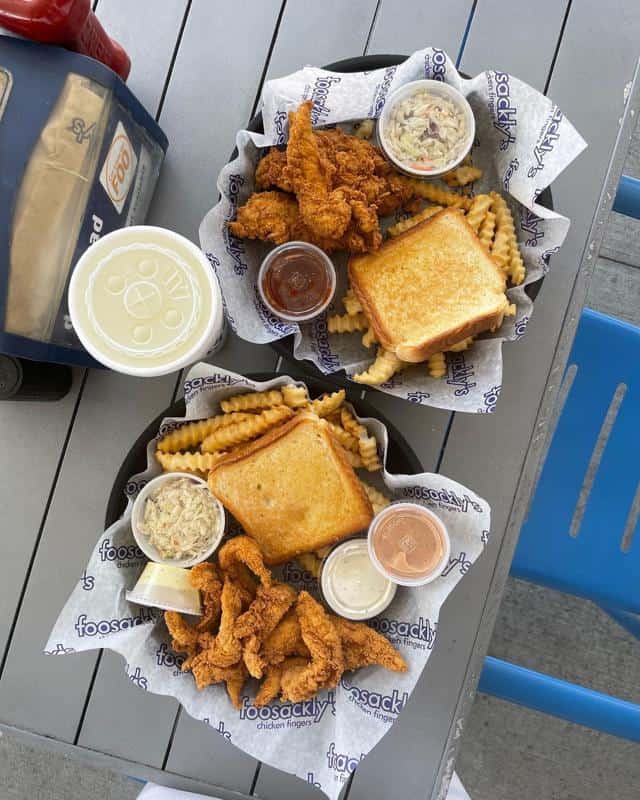 Address: 2420 S McKenzie St
Phone: 251-970-2412
Known For: chicken to go
Sometimes you just need a quick but tasty solution. In that case, this fast food chain might just be right for you. Foosackly's is not your everyday fast food chain. It's packed with flavor and great service.
This tasty restaurant is known for having the best chicken, and serving it to you quick. They make all of their sauces in-house so they are unique and tasty.
You should always experience a clean environment, and friendly smile. Those are standards that this chain strives to live by. Customers should enjoy their food, and have an all-around enjoyable experience here.
14. Groovy Goat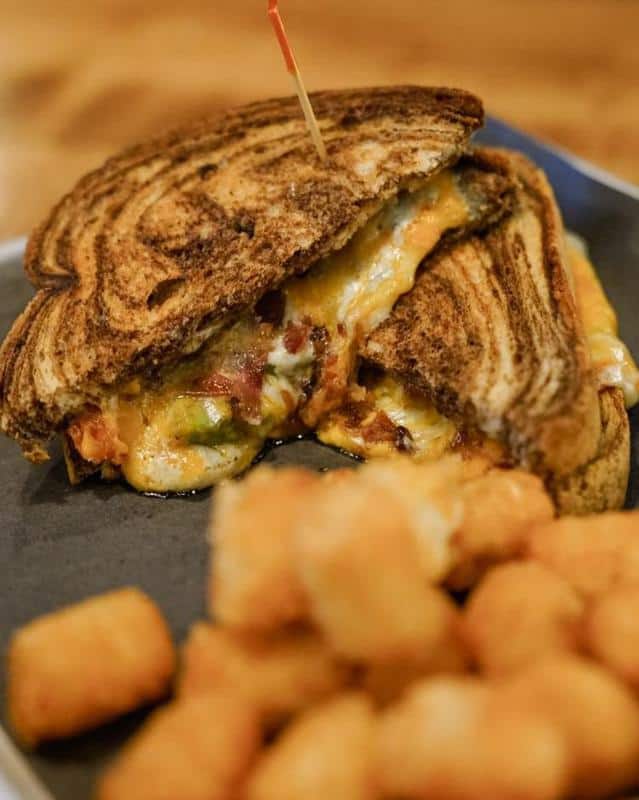 Address: 106 S OWA Blvd
Phone: 251-999-4628
Known For: fun, games, and food
Enjoy a meal filled with fun, food, and games here at the Groovy Goat. It's a great sports grill and bar type location that is designed to be fun for everyone who comes in.
While fun is certainly part of the experience, they also believe in creating really great food. The kitchen is a scratch kitchen, so all food is handmade and fresh. They have several great options to choose from too.
From sports to arcade games, there is entertainment for children and adults. They've got fun loaded into every inch of the restaurant, so you can have your food, and have a phenomenal time too.
The menu is mostly American food favorites, but also has some seafood and Southern dishes to check out too.
15. Lucy's Retired Surfers Bar & Restaurant
Address: 103 S OWA Blvd
Phone: 251-292-0100
Known For: surfer vibes
Lucy's Retired Surfers Restaurant is our last great find for Foley, AL. But it's certainly not the least. This is another small chain that you might find in a few Southern locations, and it's definitely worth sampling.
Lucy's is known for having delicious grub, no matter which location you stop in at. And the vibes are always welcoming and enjoyable. The cocktails are certainly a fan favorite here too.
Lucy's has a food truck that travels all over the place for different events. They are world famous for some of their dishes. Delicious seafood, a welcoming atmosphere, and a vibe that lets you relax and enjoy the experience.
Here, the vibes are really all about a culture and a state of mind. Enjoy food, drinks, fun, and everything in between.
Read More:
Final Thoughts
Whether you're looking for a cozy place to enjoy some tasty pasta, you want the best seafood around, or you really just want some American cuisine, you can't go wrong here.
The restaurants of Foley, AL have a lot to offer. The tastes are all phenomenal. But take note that the big thing all these places has in common is how welcoming and friendly they are for each of their guests.
Enjoy your dinner!