Orange Beach, located on the shores of the Gulf of Mexico, is a coastal gem of Alabama. Most people come here for spring break, vacation, and family retreats. In this town, you'll find dreamy sandy beaches and lots of fun things to do.
What about food, though? Orange Beach is a prime destination for high-quality seafood. Yet, if you prefer other options like top-notch steaks or mouth-watering sweets – it's all here. In this article, we've covered the 15 best Orange Beach restaurants you won't regret visiting.
Best Orange Beach Restaurants
Fisher's Upstairs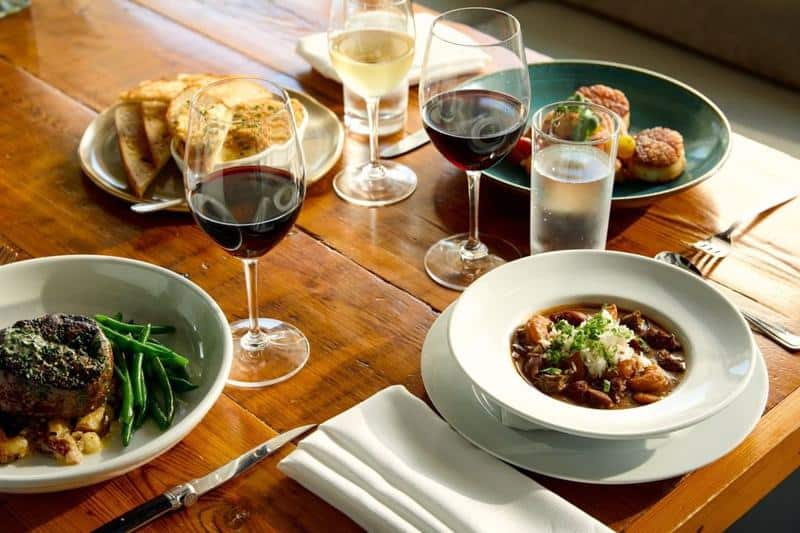 Location: 27075 Marina Rd #300, Orange Beach, AL 36561
Run by Chef Bill Briand, this place is an upscale restaurant with a fabulous design and amazing views. There are two restaurants at the same site – the Fisher's Upstairs and the Fisher's Dockside, which is more casual. You can sit in the open air and enjoy the fresh breeze from the water.
A small, yet well-curated menu, includes burgers, sandwiches, and classic Gulf Coast seafood. The signature Fisher Burger is a "must try" on your visit! All ingredients used in the meals come from the best local farmers and fishers.
Playa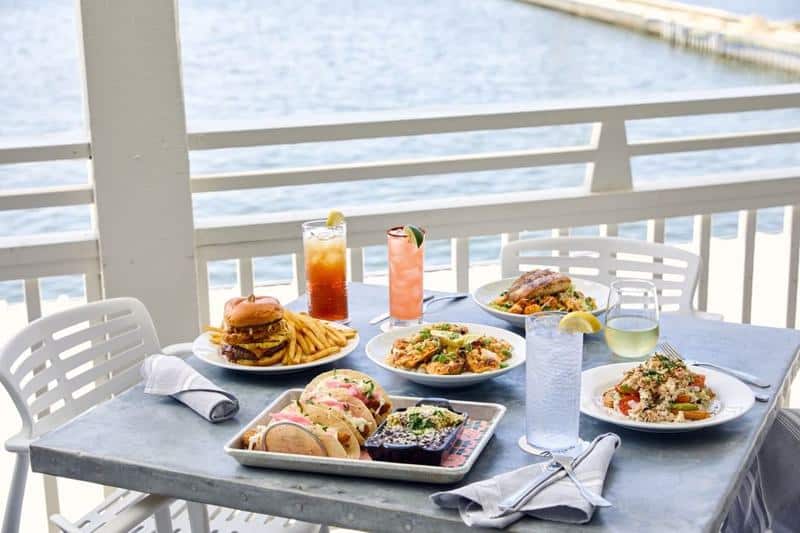 Location: 27842 Canal Rd, Orange Beach, AL 36561
Playa is another wonderful location that celebrates local seafood. There are two floors, so you can sit indoors and on an open-air deck, savoring the magnificent views of the Gulf. It is a family-friendly restaurant with something for everybody.
Their popular dishes include poke bowls, homemade tortilla tacos, a Mahi sandwich, a Coconut Grouper, and an Island Gulf Shrimp. Add a refreshing mojito or one of the tropical drinks on the menu, and indulge in an extraordinary food experience.
Conclusion
The Gulf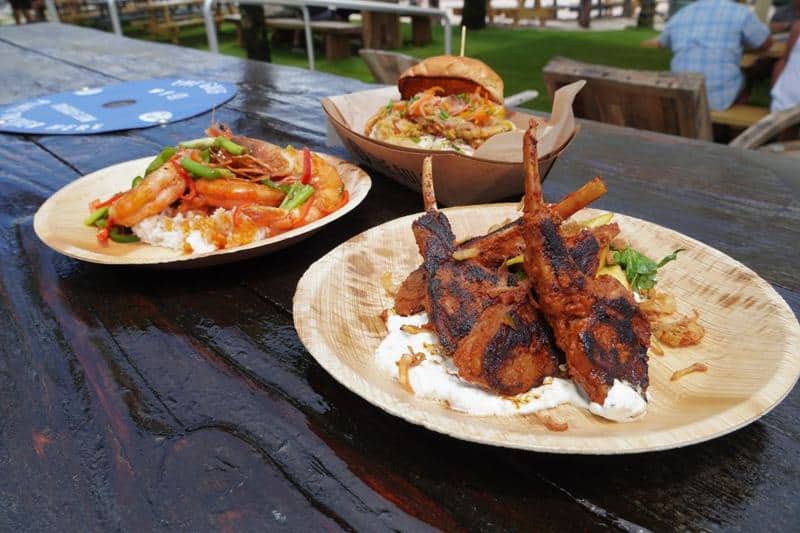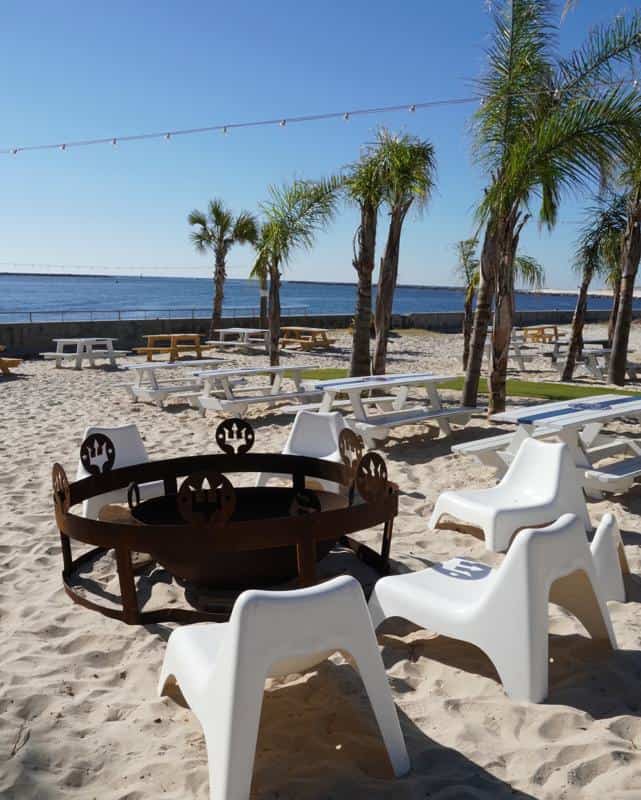 Location: 27500 Perdido Beach Blvd, Orange Beach, AL 36561
To truly feel the "beach vibe," head out to The Gulf. It's a casual restaurant with a great view of the beach, tasty seafood, and classic local foods. At The Gulf, there are plenty of relaxing seating options – picnic tables, cocoon chairs, couches, and driftwood tables.
The restaurant's built of used shipping containers and plays vinyl – very hipster! The menu changes daily, so you can always try something new. Here you'll enjoy exquisite poke bowls, shrimp tacos, lobster, and shrimp rolls, all combined with unique cocktails and local craft beers.
Voyagers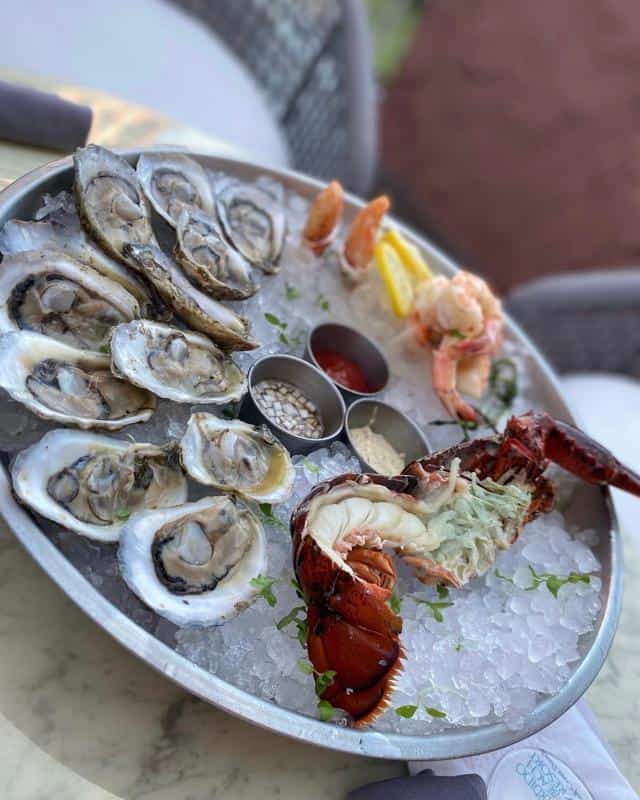 Location: 27200 Perdido Beach Blvd #3205, Orange Beach, AL 36561
If you want to get away from the noise of the beach, Voyagers should be your destination. Voyagers is a part of the Perdido Beach Resort and offers incredible panoramic views of the Gulf. This place is the definition of fine dining with a reputation for the best quality.
Chef John Hamme based the restaurant's menu on a concept of absolute freshness. Voyagers uses only local produce with organic meats and sustainably-sourced seafood. Here you'll find authentic Gulf Coast cuisine – delicious charcuterie boards, hand-cut aged steaks, a Seafood Grouper, and many more. Don't miss out on their award-winning wine list.
Cobalt, The Restaurant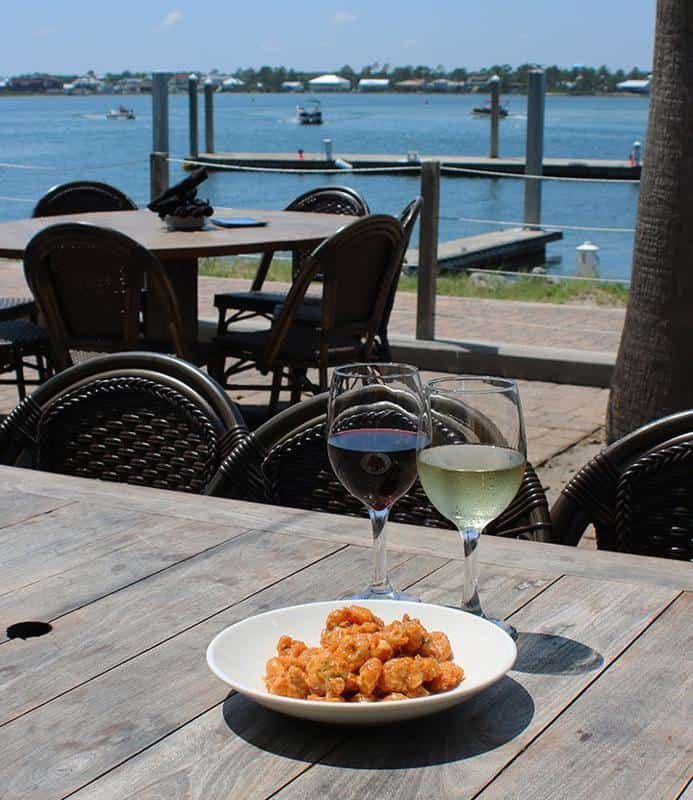 Location: 28099 Perdido Beach Blvd, Orange Beach, AL 36561
Located next to the Caribe Resort, Cobalt is one of the prime waterfront dining destinations in Orange Beach. The restaurant opened in 2009 and has served contemporary coastal cuisine ever since. There are three kitchens where the chefs cook your meal to perfection.
Among their most prominent menu items are the Shrimp Fra Diavolo or a legendary Firecracker Shrimp, loved by almost any restaurant's guest. You can enjoy a delicious dinner with live music and impressive harbor views.
Louisiana Lagniappe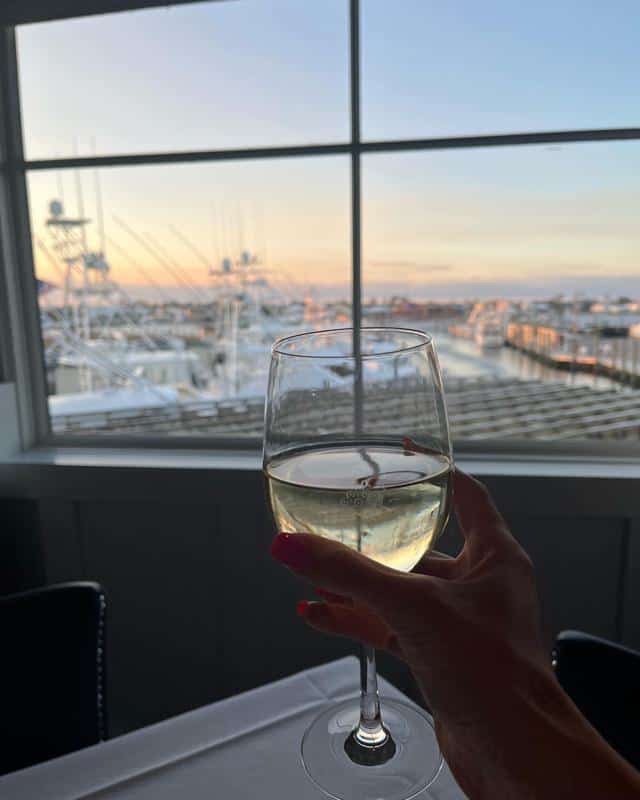 Location: 27267 Perdido Beach Blvd #201, Orange Beach, AL 36561
Louisiana Lagniappe has served the most delicious food with a Creole flair for over 20 years. Locals and Orange Beach visitors love it for its tasty food and the beautiful views of the marina. How can you find it? The place is in the back of the SanRoc Cay Shopping and Marina Complex.
Despite being an upscale spot, the attire here is casual, and the place is very family-friendly. It's open daily for dinners and brunch on Sundays. Among their best-known dishes are the Seafood Gumbo, the Corn and Crab Bisque appetizer, and the hush puppies. Order a Painkiller cocktail or a Key Lime Martini to top off your experience.
Moe's Original BBQ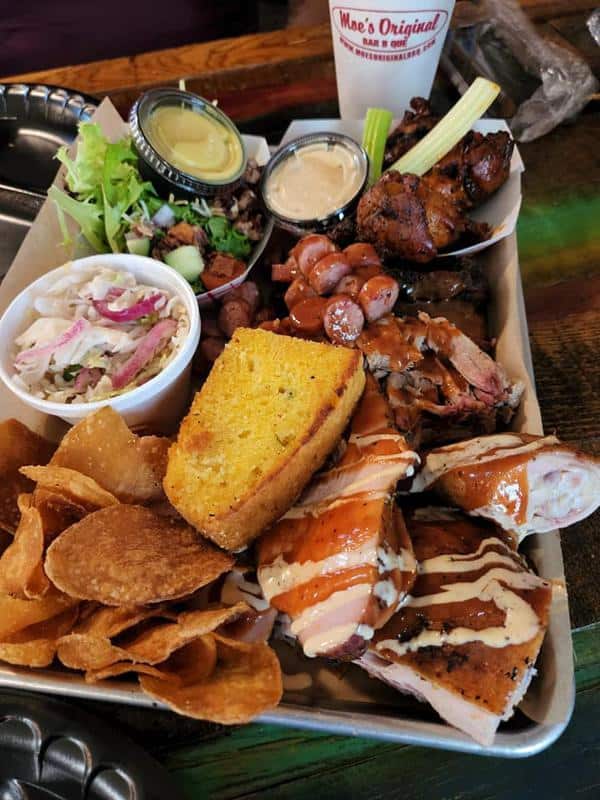 Location: 25603 Perdido Beach Blvd, Orange Beach, AL 36561
Moe's Original BBQ, which opened in 2006, is a creation of three former University of Alabama students. It is a place dedicated to genuine Southern BBQ with a casual ambiance and live music in the backyard. Come here for a fantastic combo platter of two types of meat paired with excellent sides like beans and chips.
They also serve classics like pulled pork and ribs, with aromatic dry rub and Alabama white BBQ sauce. Seafood lovers can also enjoy great options like fried catfish or shrimp. Please, don't get too full so you can try their family recipe desserts.
GTs On The Bay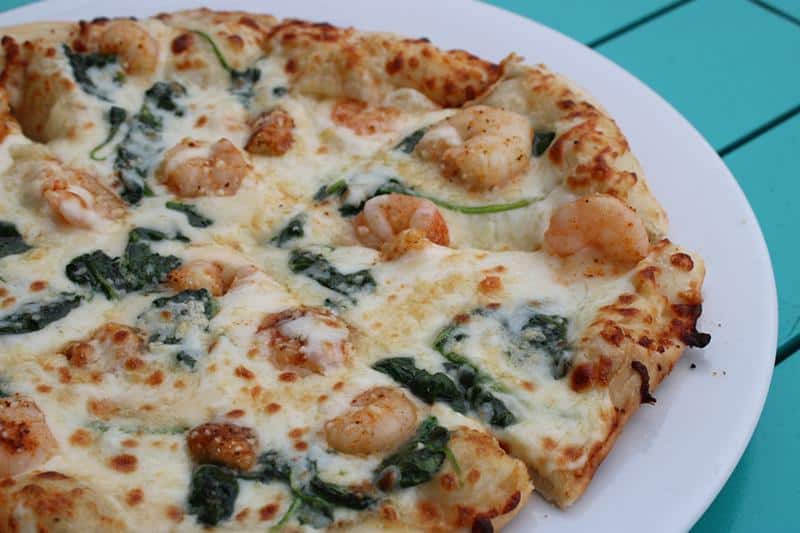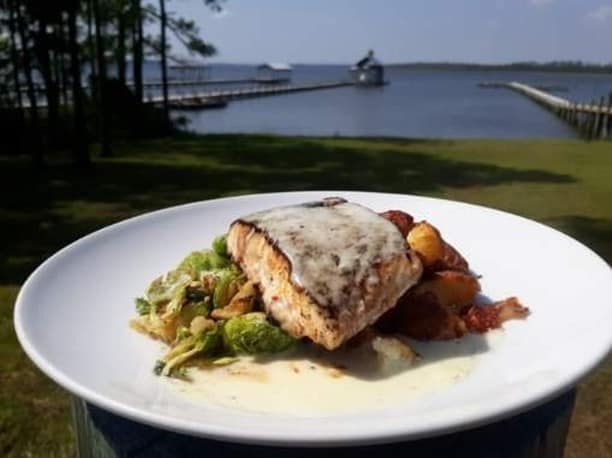 Location: 26189 Canal Rd, Orange Beach, AL 36561
Overlooking Wolf Bay, GTs On The Bay is one of the most romantic restaurants on our list. This location is next to a beautiful pier with the lights sparkling at night, making your dinner an unforgettable experience. Whether you sit inside or outside, you'll get a stunning view of the bay.
On the menu, you'll find a little bit of everything. The best options are seafood gumbo, "po boy" shrimp sandwich, calamari, and a fresh salad bar. They also make pizza in a stone hearth oven and have lots of craft beers and happy hour drinks. While waiting for your order, check out an enormous fish tank in the middle of the dining room.
Brick & Spoon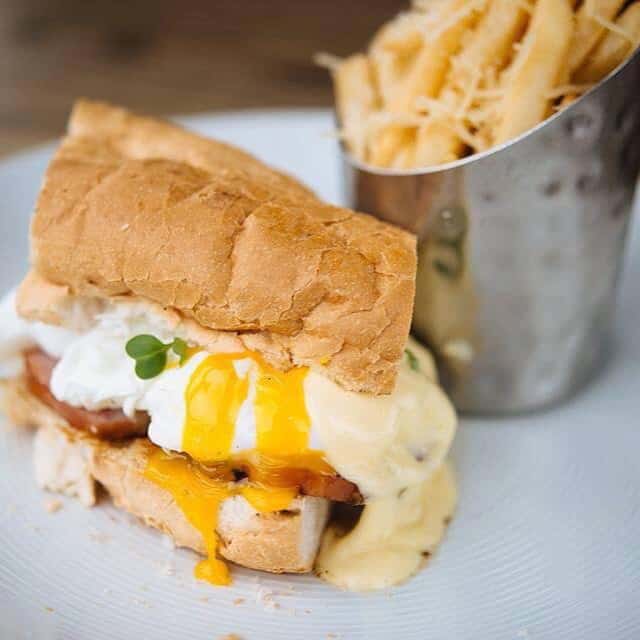 Location: 24705 Canal Rd, Orange Beach, AL 36561
If you're looking for a perfect breakfast and brunch location, Brick & Spoon is the place. They celebrate morning enthusiasts with a hearty breakfast following mimosas and bloody marys. Do not miss out on their Big Spoon Bloody Mary!
Their creative signatures include Crab Cake Benny and a Caribbean scramble. But, they also serve breakfast classics such as avocado toast and other tasty items. And if you're a coffee fan at Brick & Spoon, you can enjoy top-notch specialty coffees.
Doc's Seafood Shack & Oyster Bar
Location: 26029 Canal Rd, Orange Beach, AL 36561
Doc's Seafood Shack & Oyster Bar has been a local treasure since 1983. Their laid-back and family-friendly atmosphere makes it a number one choice for many locals and OB guests. If you've never heard of their "Shrimp Loaf" sandwich, it's high time to try it.
As Doc's is a paradise for a seafood fan, its menu includes seafood platters, gumbo, fried shrimp, homemade crab cakes, and much more. Yet, if you're not into seafood, the place offers many alternative options and crafty drinks, such as Mango Colada.
Luna's Eat & Drink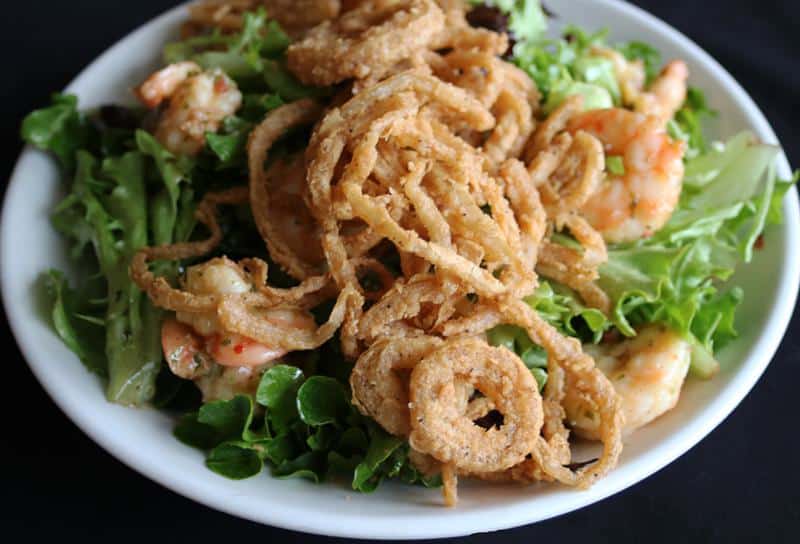 Location: 25689 Canal Rd Suite B, Orange Beach, AL 36561
Luna's Eat & Drink is THE place to sample local craft beers. The 32 beers they have on tap represent the finest selection. You can sit down inside or outside, watch a game on one of their large screen TVs, and have an exceptional meal.
The attentive staff will guide you through the menu with many options, all from simple ingredients with a Southern touch. Their best-known dishes are a tomato pie, a creamy crab sauce grouper, and a "Holy Cow!" cream cheese dessert.
Cosmo's Restaurant & Bar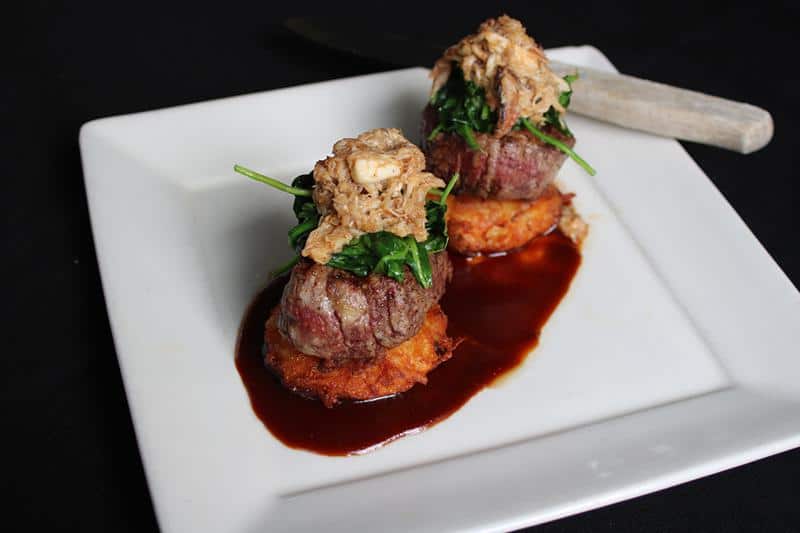 Location: 25753 Canal Rd, Orange Beach, AL 36561
Cosmo's Restaurant & Bar defines creativity among Orange Beach restaurants. You will find local seafood, sushi, pasta, and hand-cut steaks here. What's not to love? Get a table inside, savor a drink in the courtyard bar, and enjoy a meal with an innovative twist.
You can also visit Cosmo's during happy hours or at night for a live music performance. Most visitors recommend the pecan-crusted redfish, but their award-winning Banana Leaf Wrapped Fish is a killer. Don't miss out on the Soul Lovin' Puddin', which offers a different flavor daily.
BuzzCatz Coffee & Sweets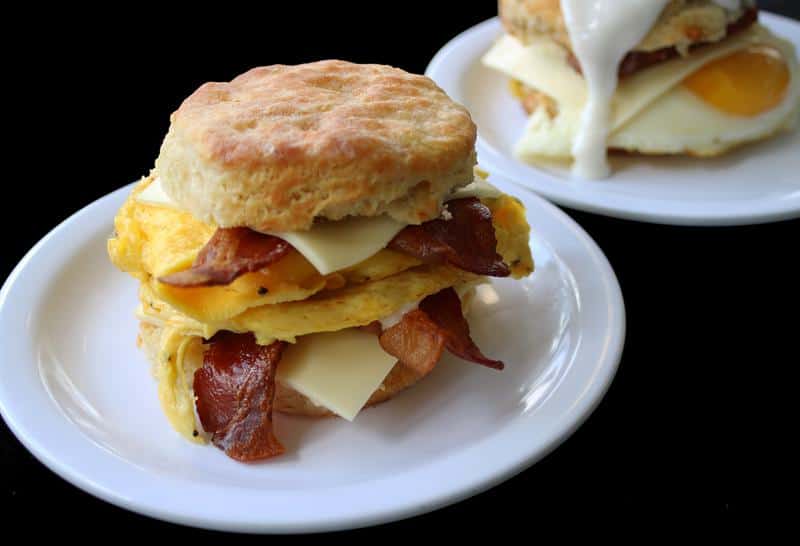 Location: 25689 Canal Rd Suite A, Orange Beach, AL 36561
BuzzCatz Coffee & Sweets is the ultimate location for a hearty breakfast, a delightful brunch, or a light lunch. Here you'll find classics like waffles and sandwiches, house-made pastries, and an impressive selection of cookies. If you come for lunch, try their chicken salad wrap or a pasta salad.
BuzzCats has a daily special for you to enjoy each day of the week. And if you're into specialty coffee, you're at the right place. The site serves locally roasted coffee from the Fairhope Roasting Company. Don't forget to try their cinnamon rolls and homemade Pop-Tarts.
Big Mike's Steakhouse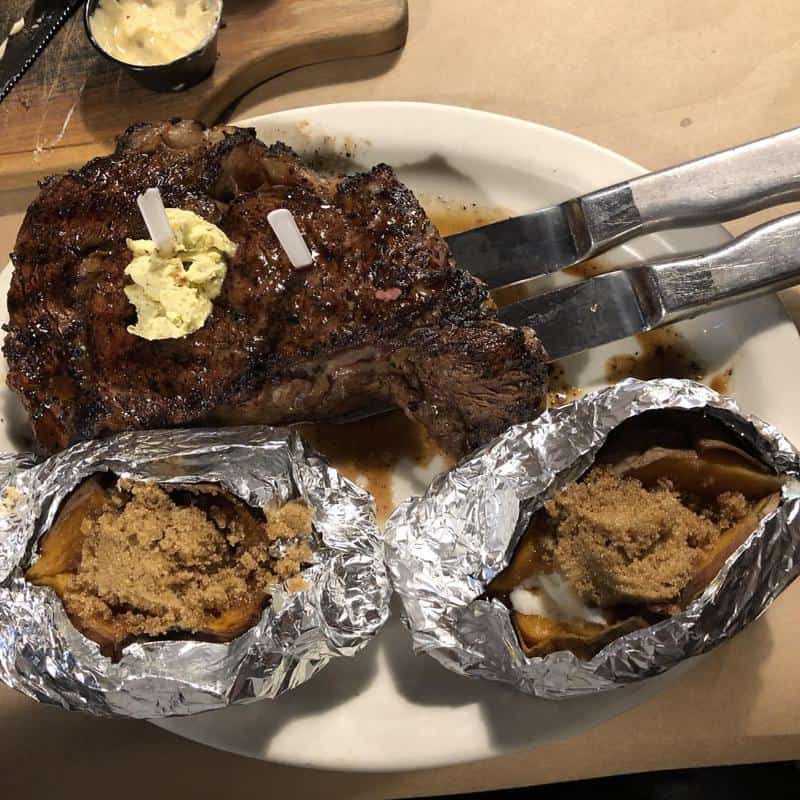 Location: 25638 Canal Rd, Orange Beach, AL 36561
Big Mike's Steakhouse represents all you can look for in a steakhouse. This restaurant owns a prestigious honor of the Best Steak in Alabama and serves certified Angus beef, aged and hand-cut. The steaks have a distinctive smoky flavor thanks to a wood-fired grill. They are huge, so you can easily split them with your dinner party.
The steaks come with a loaded baked potato and a house salad, with house-made dressings and a signature Seven Spice Blend. There are plenty of incredible options for seafood lovers, like Fried Crab Claws or seafood bisque. For dessert, check out a salted caramel cheesecake or bread pudding.
City Donut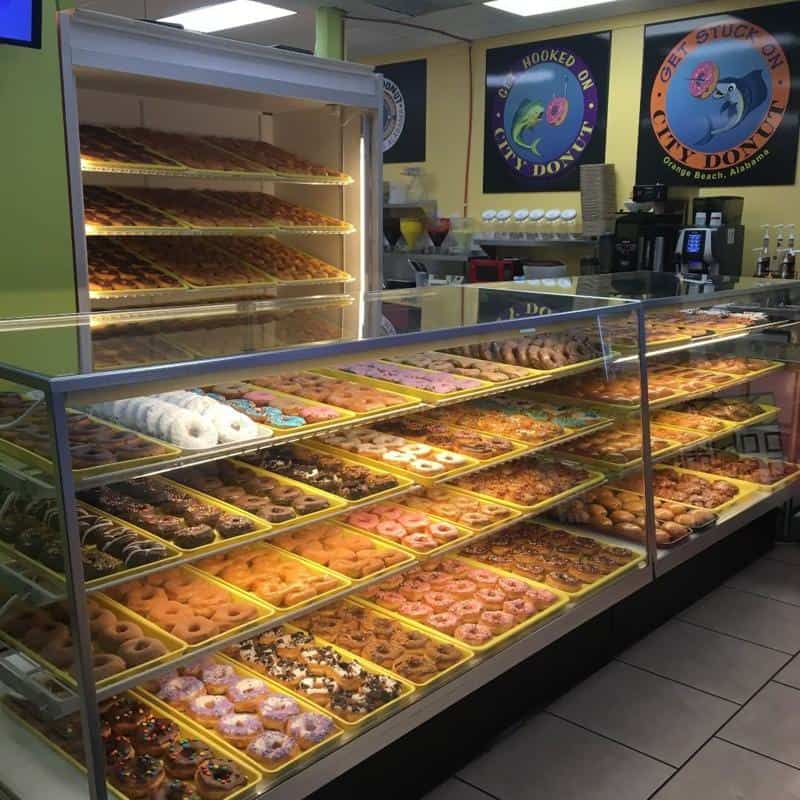 Location: 26651 Perdido Beach Blvd, Orange Beach, AL 36561
Are you tired of frozen, tasteless donuts? Then come to City Donut, a local family-owned donut shop. Located less than two miles from the Caribe Resort, this place has been satisfying craving since the summer of 2013. City Donut is an award-winning spot chosen as one of America's top 50 donut shops.
The bakers at the City Donut work all night to make fresh and tasty donuts from scratch. It's best to come early in the morning for the best selection as they sell out later. There are dozens of icings and toppings to choose from, as well as locally roasted DeLuna drip coffee.
Also Read:
Final Thoughts
Orange Beach has a lot to offer, and we guarantee you'll satisfy all your cravings here. Whether you prefer an upscale fine-dining experience or more of a laid-back outing, this town will not disappoint. After a visit to any of these restaurants, you'll feel recharged and ready to tackle any new beginnings.