Madison is a quintessentially American city that is set between two lakes. The city has plenty of green spaces and a vibrant cultural scene and is considered very liberal for the Midwest.
Madison has an exciting food scene with plenty of brilliant options to grab breakfast or Brunch. The increasing demand for different options has driven the breakfast and Brunch scene to new heights.
Read on to discover the Best Breakfast and Brunch spots in Madison, WI.
Here are our top picks for breakfast and Brunch in Madison, WI:
Best Overall Breakfast and Brunch: Monty's Blue Plate Diner
Best New Concept: Short Stack Eatery
Best Plant-Based Breakfast and Brunch: Daisy Café & Cupcakery
Best Breakfast & Brunch in Madison WI
Ancora Café & Bakery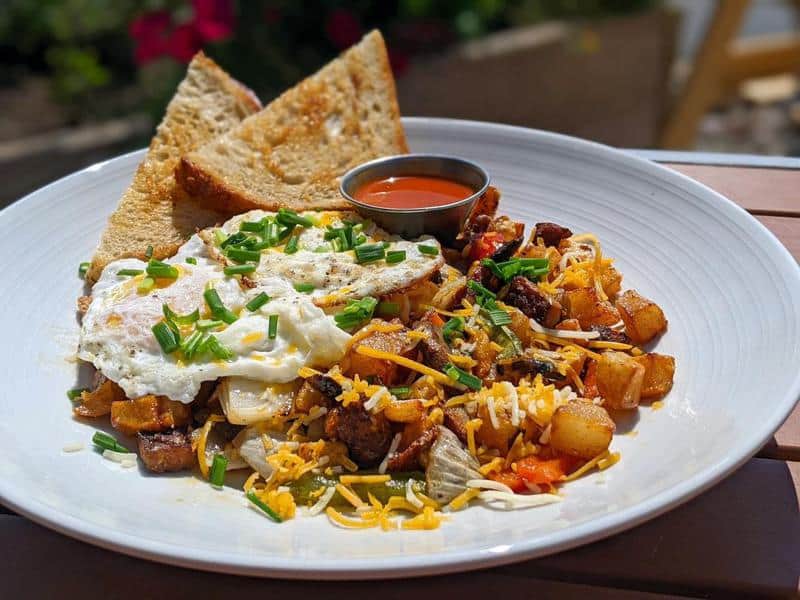 Address: 107 King St. Madison, WI 53703
Phone: +1 (608) 255-0285
Best known for: In-house bakery and open 7 days for Brunch
Ancora Café & Bakery has had its' home in King Street for over 25 years, so they must have something going on.
They serve a seasonally rotating food menu which includes an assortment of Brunch, egg sammies, and lunch options. Brunch is served 7 days a week.
The Café and Bakery have a welcoming, communal atmosphere in which to eat your breakfast or Brunch.
Favorites include honey bacon biscuits, honey-sriracha bacon egg sandwiches, and a chorizo hash. However, they also offer a wide variety of vegetarian, vegan, and gluten-free options.
The in-house bakery produces the donuts, pop-tarts, and scones, and all of the jams and ancillaries are made on-site.
Ancora Café goes above and beyond the offerings that come to mind when thinking of a traditional "cafe."
Bassett Street Brunch Club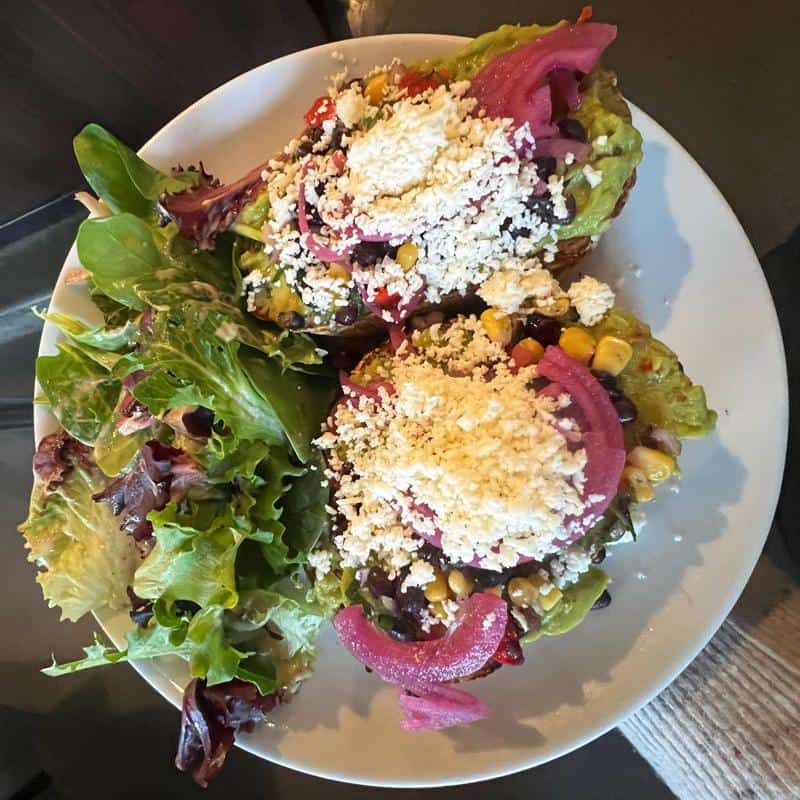 Address: 440 W. Johnson St. Madison, WI 53703
Phone: +1 (608) 467-5051
Best known for: Donuts and comfort food
Bassett Street Brunch Club has a long white bar with contrasting black seating. Plenty of additional banquette seating is covered in bright, fun fabrics, giving the restaurant a light modern feel.
The menu is playfully comfort food, breakfast classics, and donuts, lots of donuts!
Try the signature Bassett Street Eggs served on toasted tomato focaccia bread stuffed with mushrooms and sausage. This is then topped with two sunny-side-up eggs and smothered in Hollandaise.
It is indulgent but delicious.
Bassett Street also offers a boozy Brunch for two at $40. For this price, you get two servings of eggs, bacon, sausage, breakfast potatoes and pancakes, a bottle of bubbly, and orange juice. Quite a deal for a fun Brunch.
They are open Monday – Thursday 8 am to 9 pm, Friday and Saturday 8 am to Midnight, and Sunday 8 am to 8 pm.
Hubbard Avenue Diner & Bakery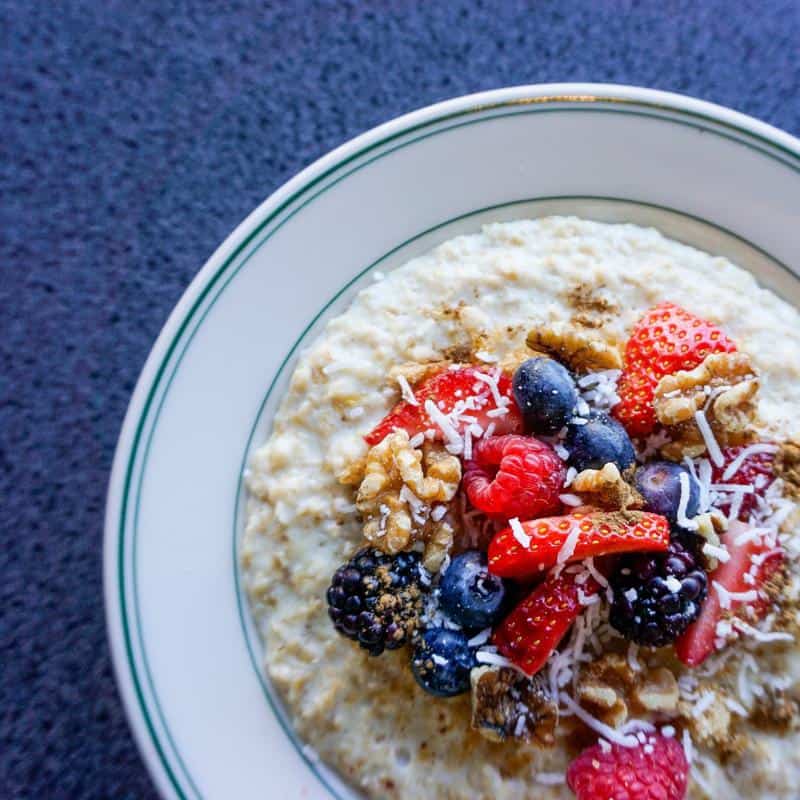 Address: 7445 Hubbard Ave. Middleton, WI 53562
Phone: +1 (608) 831-6800
Best known for: Classic American diner food
The Hubbard Avenue Diner & Bakery is the ultimate American Diner. It is kitted out to imitate a 1940s diner; you can go back in time with the atmosphere and the menu.
They serve everything a diner should do. Classics, from eggs and bacon to burgers, meatloaf with mashed potatoes, and everything in between.
The in-house bakery makes cookies, brownies, cheesecakes, and pies which are baked fresh each morning.
You can sit in a cozy booth or on a stool at the counter and enjoy a Breakfast Club, which is hugely popular. A combination of Fried egg, bacon, avocado, tomatoes, and goat cheese spread on toasted sourdough; served with hash browns.
Hubbard Avenue diner is open 7:30 am – 8:00 pm daily, and breakfast is served the whole time.
Daisy Café & Cupcakery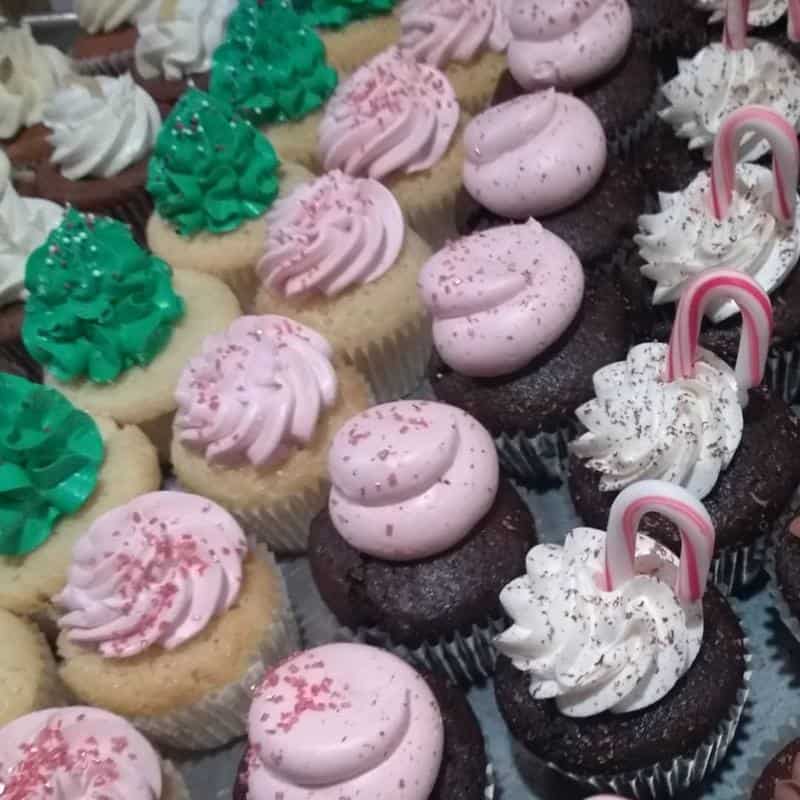 Address: 2827 Atwood Ave. Madison, WI 53704
Phone: +1 (608) 241-2200
Best known for: Vegetarian and Vegan food, and Cupcakes
Daisy Café & Cupcakery is the café to go to for everything tasty. This family-owned café opened in 2009 and prides itself on making everything from scratch.
Making everything in-house means that around 80% of the menu is either naturally gluten-free or can be modified to be gluten-free. Daisy Cafe has many vegetarian and vegan options as well!
They have fresh-baked cupcakes daily, with flavors rotating with the seasons & always include at least one gluten-free option.
For Brunch, you can try the Huevos Rancheros and steak hash or maybe pancakes or any of the classic breakfasts; you should be able to find something new to try every visit.
The Café is bright and light with a positive vibe and features more than 100 pieces of art inside & outside, all created by family, friends, and customers.
Crema Cafe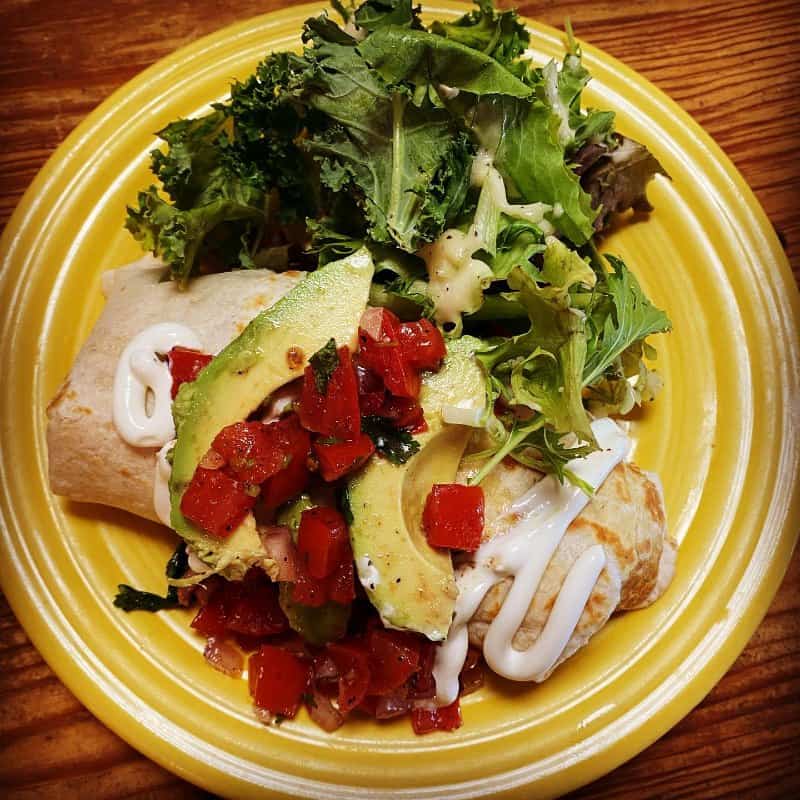 Address: 4124 Monona Dr. Madison, WI 53716
Phone: +1 (608) 224-1150
Best known for: Fun and casual atmosphere
Crema Café serves breakfast and Brunch with a focus on locally sourced, high-quality ingredients.
The atmosphere is casual and fun, and that extends to the colorful plates on which the food is served.
Pale walls and light woods in the Café give an airy open feel; for those better weather days, there is an outdoor patio.
You can get Breakfast or Brunch every day between 7 am – 2 pm, so why not try a Ham and Jam Sandwich? Made from a fresh Fried egg, ham, tomato jam, horseradish mayo, red onions, goat cheese, and wholegrain bread.
It sounds scrumptious.
Craftsman Table & Tap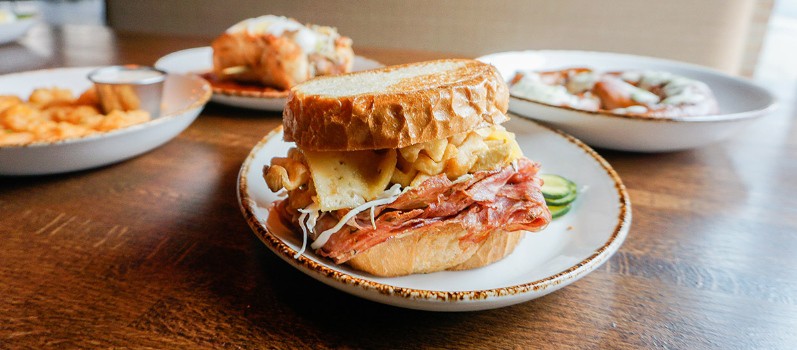 Address: 6712 Frank Lloyd Wright Ave, Middleton, WI 53562-1873
Phone: +1 (608) 836-3988
Best known for: Classic dishes with a twist
Craftsman Table and Tap is located in the heart of Middleton. The Craftsman Table & Tap is a neighborhood restaurant bringing the best of hospitality, food, beer, and cocktails.
The inside has a dark wood bar and brown leather chairs, making it feel classy, cozy, and welcoming. For those who prefer the outdoors, there is an open-air terrace.
The Breakfast and Brunch menus have exciting twists on classic dishes and some delightful new combinations.
You could opt for the vegetarian Craftsman omelet or the Mezze plate if you are in the sharing mood. This dish combines classic hummus, roasted vegetable shawarma, crispy chickpeas, and grilled flatbread.
This would be a fabulous choice to go with your cocktails while sharing with friends.
The Coopers Tavern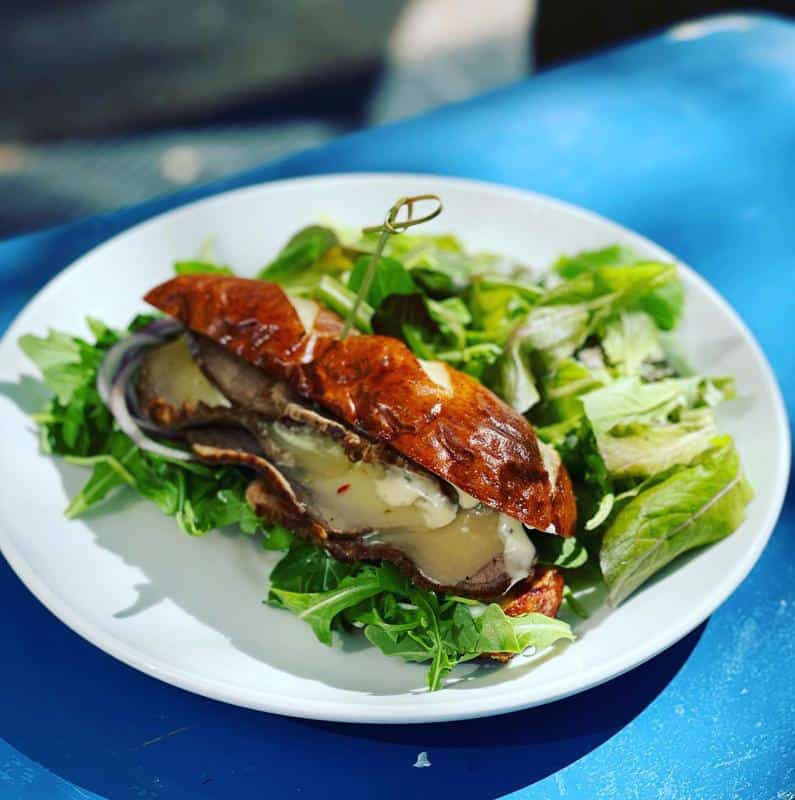 Address: 20 W Mifflin St, Madison, WI 53703-2523
Phone: +1 608-256-1600
Best known for: Huge draught beer selection
The Coopers Tavern is on Capitol Square, a fabulous, hip restaurant and bar across from the Capitol building.
The interior has a semi-industrial feel with dark wood floors and bare brick walls. There is a long bar with plenty of comfortable seating.
In the spirit of why Brunch was created, Coopers Tavern offers you The Coopers Cure.
With two eggs cooked any style, house-made chorizo, bell peppers, onions, breakfast potatoes, and Hollandaise, this should cure your over-indulgence the night before.
Or you could just have the "hair of the dog" and have a Guinness, which is on draught. Either way, Brunch is available Saturday and Sunday 10 am – 2:30 pm.
Café Hollander Hilldale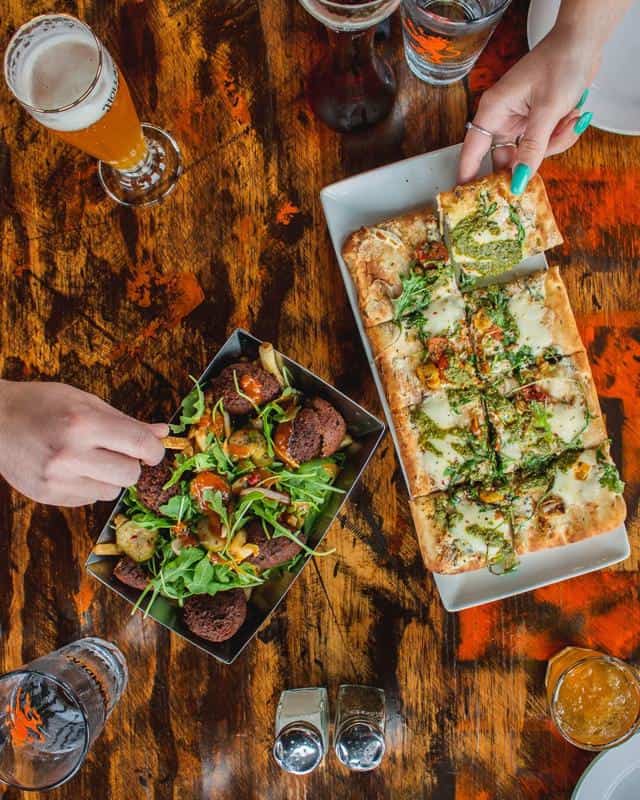 Address: 701 N Midvale Blvd, Madison, WI 53705
Phone: +1 608-237-3168
Best known for: Dutch-inspired food
Café Hollander is a European-inspired café with a comfortable atmosphere and loads of outdoor patio space.
The interior is astonishing, with nods to the lowlands in the design cues, and there is enough to look at to keep you busy for weeks.
The Breakfast and Brunch menu is equally different with, for example, Smorrebrod, which are specialist Danish open sandwiches.
Or opt for a Uitsmijter Crossant. A famous Dutch dish to eat just before you get thrown out of a late-night café.
Made from a toasted croissant, scrambled eggs, harissa glazed ham, spicy mustard, smoked gouda, sliced tomatoes, onions, and braised spinach. It is easy to see why this dish is so popular.
Monty's Blue Plate Diner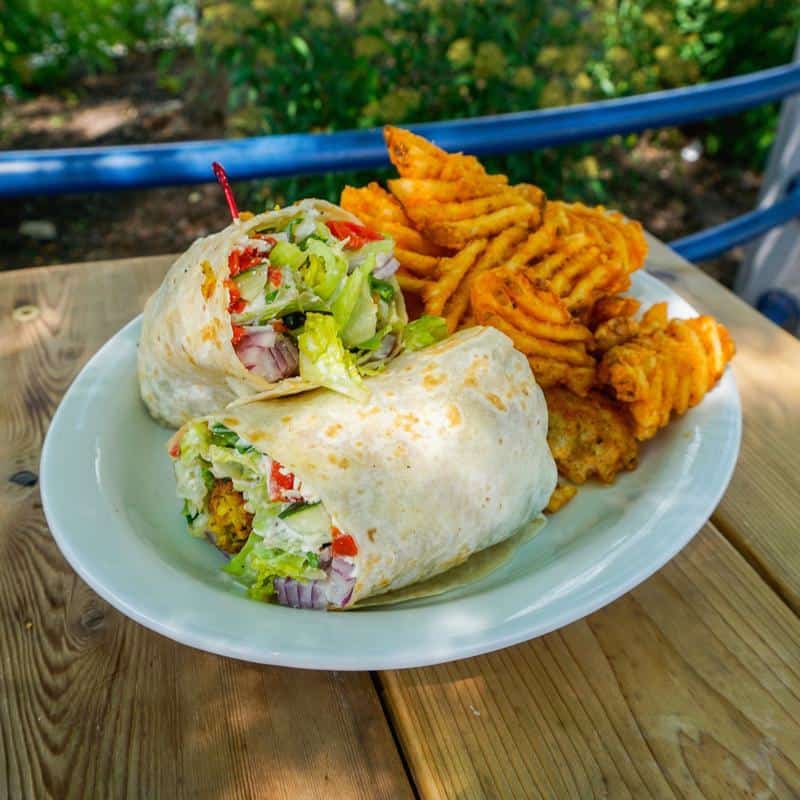 Address: 2089 Atwood Ave, Madison, WI 53704-5353
Phone: +1 608-244-8505
Best known for: Best in Madison!
Monty's Blue Plate Diner has been Voted "Best of Madison"! by serving scratch meals using fresh, local ingredients.
Monty's Blue Plate Diner is a restaurant retro-fitted into an old gas station for a 50s-diner-meets-hipster atmosphere.
At weekends Brunch is available all day, and the menu has a lot of what you love to eat!
For meat eaters, the Marigold Breakfast Burrito is extremely popular. With chorizo, cilantro, scrambled egg, cheddar, sweet potato, pepitas, black bean, roasted red pepper, chipotle mayo, salsa verde, and green cabbage slaw.
If you follow a vegan diet, you are well catered for with dishes such as Tofu Scramble Bowl.
A luscious mix of roasted red peppers, scallions, black beans, roasted sweet potatoes, LaCosecha tortilla chips, and salsa Roja with a field mix in a champagne vinaigrette. Nothing more to say!
Marigold Kitchen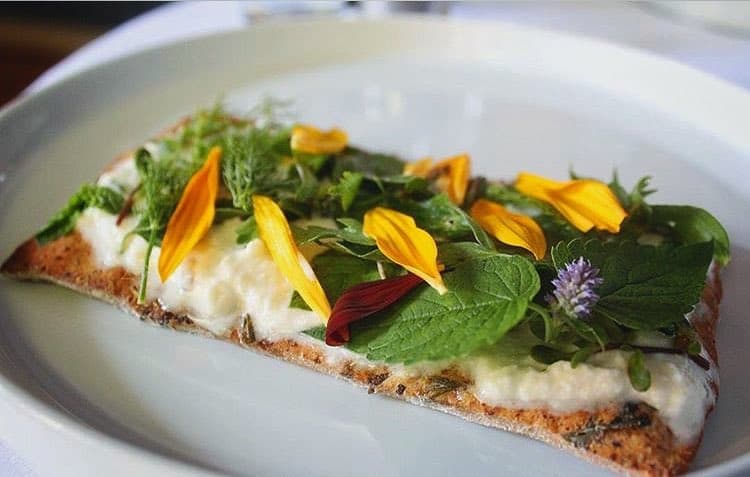 Address: 118 S Pinckney St, Madison, WI 53703-3318
Phone: +1 608-283-9758
Best known for: Bold flavors and great atmosphere
If you are searching for an upbeat joint with inventive breakfast items, sandwiches, soups, fresh salads, and in-house baked goods, look up Marigold Kitchen.
Be aware it can get crowded, which can mean high wait times. Still, you can enjoy the agreeable mood inside or take a table outside with views of the lake.
The most popular item is the Marigold Breakfast Sandwich, which is priced well at $11. It comes in a ciabatta filled with a fried over hard egg, cheddar spiked Boursin, bacon, tomato, and green onion.
Be warned, portions are known to be generous.
Try a Marigold Margarita, a tempting combo of lime, orange liqueur, 100% pure agave tequila, syrup, and a pink Himalayan salt rim for your Brunch drink.
Everyday Kitchen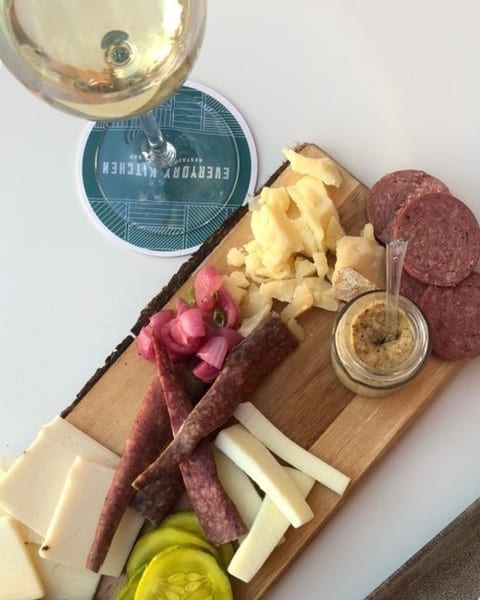 Address: 2801 Marshall Ct, Madison, WI 53705-2257
Phone: +1 608-470-5500
Best known for: Great mix of traditional and modern dishes
Everyday Kitchen produces creative comfort food from scratch using the best regional ingredients.
There is free underground parking for all diners, and friendly dogs are welcome on the patio, so you have no reason not to visit.
The whole ambiance is upscale but not pretentious and feels very welcoming.
The Everyday Kitchen is known for large portions and delicious layered flavors. The Brunch menu is a good balance of traditional and modern dishes.
One to look out for if you have a sweet tooth is the luscious sounding New-Orleans style French.
A toasted French baguette soaked in Grand Marnier butter, green apple-pecan praline, and warm maple syrup.
Short Stack Eatery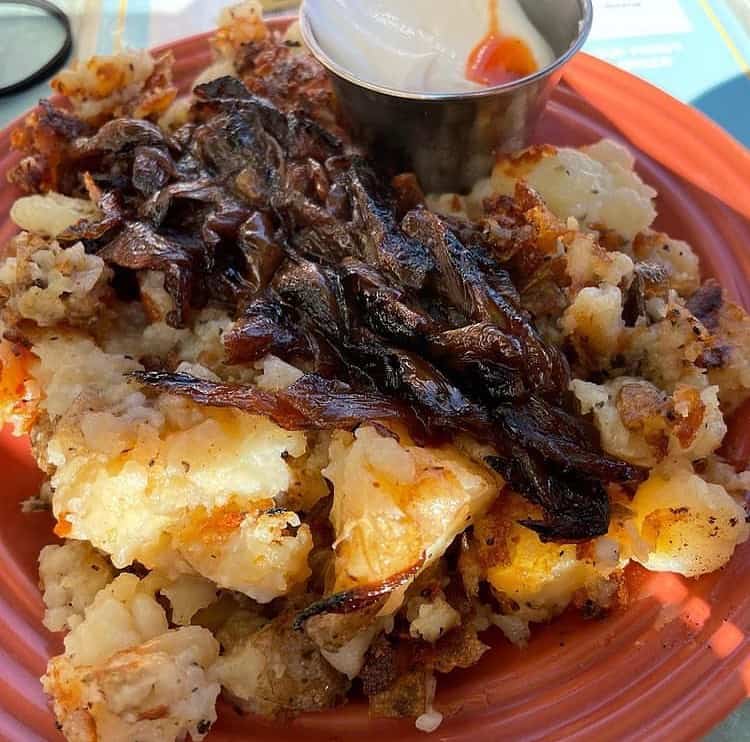 Address: 301 W Johnson St, Madison, WI 53703-2218
Phone: +1 608-709-5569
Best known for: Gambling on your breakfast
The Short Stack Eatery is a couple of blocks from Capitol Square and only serves breakfast, but all day. And they open at 7 am, for you early risers.
The dining setup is a little unconventional, with no servers available, and everything is done via registers in the restaurant.
This way, you don't need to wait for a server to bring your ketchup, coffee refill, or check.
The menu is quite traditional except for "The Blind." For $8.50, you can only choose sweet or savory, with no knowledge of what is coming. But for $13, you can ask what it includes.
It is an exciting idea, and if you are the sort of diner that eats "anything," it could be entertaining.
For the record, it changes, so you can't get used to what will be served. Sneaky!
Read More: Best Seafood Restaurants in Milwaukee
Final Thoughts
It is evident that Madison can satiate your appetite if you are a breakfast and Brunch lover.
Whether you fancy a quick bite or a full-blown boozy Brunch, there are plenty of diverse options and flavorsome cuisine.
The choices are enormous, from the traditional breakfast dish to innovative fusions and plenty of plant-based options. It is fair to say the restaurants and cafes in Madison are listening to their customers and delivering on every level.
For the best breakfast and Brunch that suits your tastes, you may have to try a few establishments before making a final choice. You can be sure you will have a fantastic time finding your favorite.
Map of Best Breakfast & Brunch in Madison, WI