Georgetown is a bustling part of DC culture, filled with youth and vibrance. Surrounded by university campuses, the restauranteurs have had to adapt to draw in crowds of hungry students and visitors alike! The area is scenic, and the restaurants provide a fully encapsulating experience.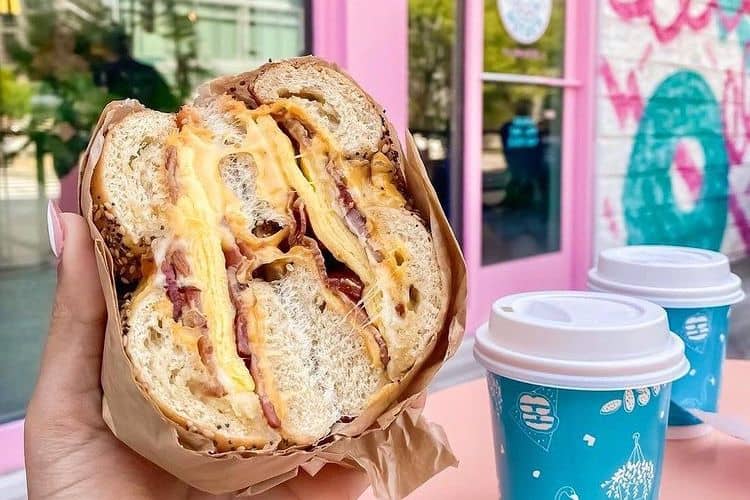 Experts say that breakfast is the most important meal of the day. With the incredible early bird meals available in Georgetown, we can't help but agree! You're spoiled for choice. But we've made it easier by researching the best places in Georgetown to grab some early morning greatness! Take a look at what we've discovered!
Best Breakfast Spots in Georgetown
Call Your Mother Deli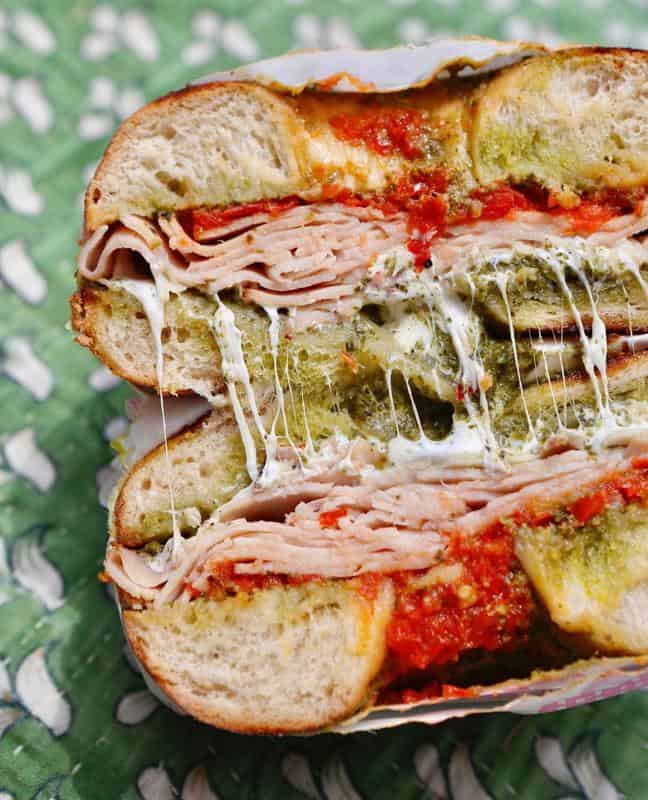 Location: 3428 O St NW, Washington, DC 20007
Price: $$
It's difficult to get lost finding Call Your Mother Deli. But, if you're around the Georgetown University campus, you must look for the baby pink house! This striking dining experience is something unique and frivolous from start to finish.
Open at the crack of dawn, they're the perfect spot to brighten up your day. The wafting aromas of freshly brewed coffee are accompanied by savory delights of mouth-watering breakfast bagels. And what's more, you can have them for lunch too! Of course, you can choose between something plain and simple, but we don't recommend skipping out on the bagel sandwiches. The taste? Forgeda 'bout it!
Baked and Wired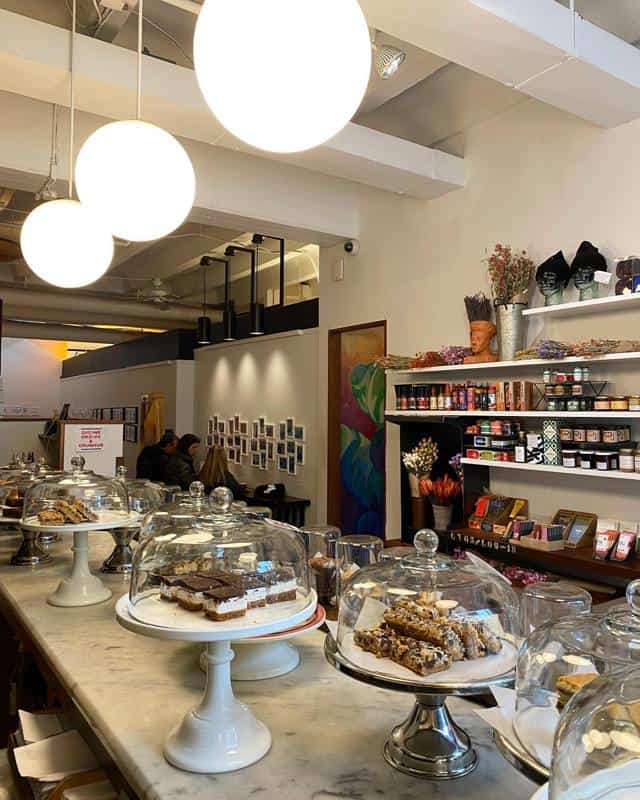 Location: 1052 Thomas Jefferson St NW, Washington, DC
Price: $
Experts warn against cake for breakfast, but Baked and Wired cupcakes are addictive! Locals are hooked on the baked goods that line the shop counter. You won't be disappointed despite being closer to a bakery than anything else!
On the menu behind the barista, you'll see etched in chalk not only cupcakes but savories too. With daily quiches being added to the mix, oat bars, and delicious croissants, there's nothing better to wake up to. So grab it to go or sit in their limited outdoor area to watch the world roll by. They've left the brewing of in-house coffees to competitors and prefer to stock a range of local roasts that they expertly whip into a drink of choice.
South Block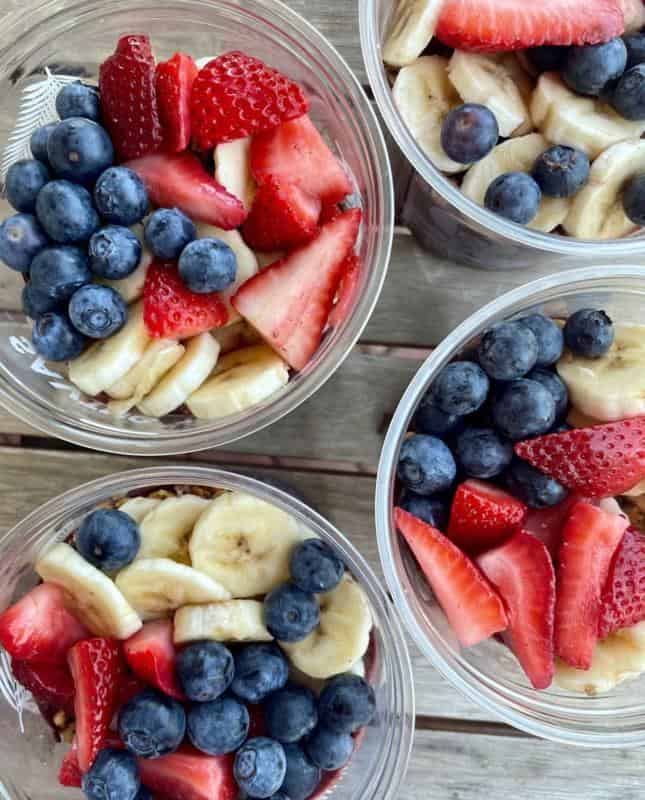 Location: 3210 Grace St NW, Washington, DC 20007
Price: $
If you prefer to kick your morning off with a fruit-packed smoothie, South Block is for you. This little branch of paradise is one of many, the franchise exploding with all the latest health crazes. What's great about it is you can enjoy the experience as a dine-in or to-go! And that's not just the smoothies.
They also specialize in acai bowls. Monstrously thick, smooth, delicious fruit bowls pack a mean kick of vitamins into your day. It's a popular choice amongst locals. They don't bring a bad atmosphere either. The colorful interior draws you in, where you can order from the counter and sit in the venue, laughing away with friends!
Dog Tag Bakery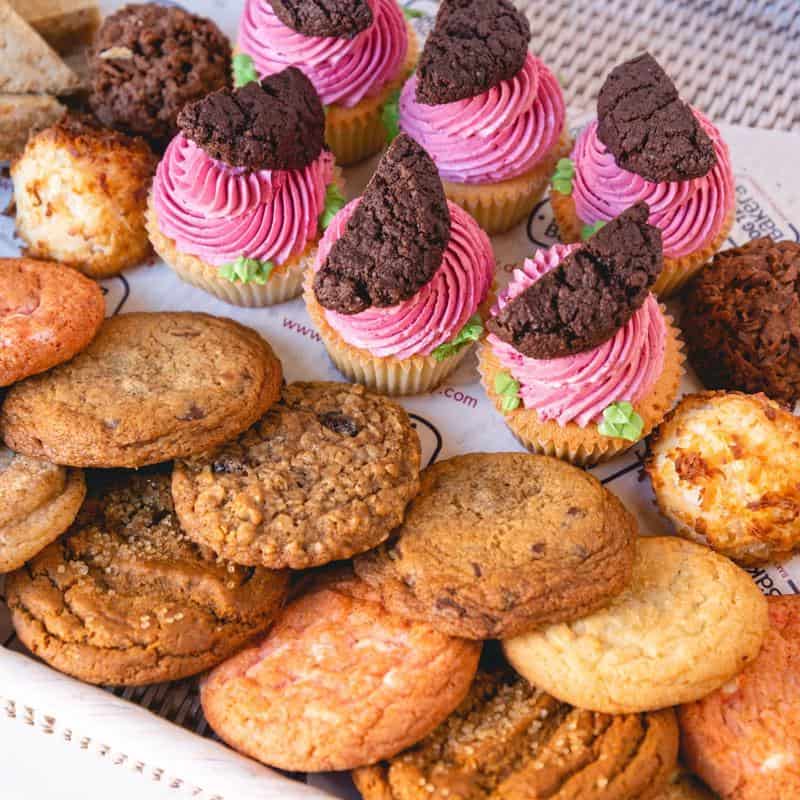 Location: 3206 Grace St NW, Washington, DC 20007
Price: $
Dog Tag Bakery serves more than delicious foods. They are a non-profit organization that donates its proceeds to empowering those that served the stars and stripes. Their bakery offers delicious and decadent goods that muster up superb quality. It's heartwarming to see veterans working behind the counter with a renewed sense of purpose.
You can let your sweet tooth decide amongst the array of cakes and pies. But we highly recommend you give their savory scones a try! The flavors are bold, and the portions are ample to cover breakfast for the day. Over and above that, they sell scrumptious breakfast items, including frittatas and a killer breakfast sandwich with all the trimmings.
Ted's Bulletin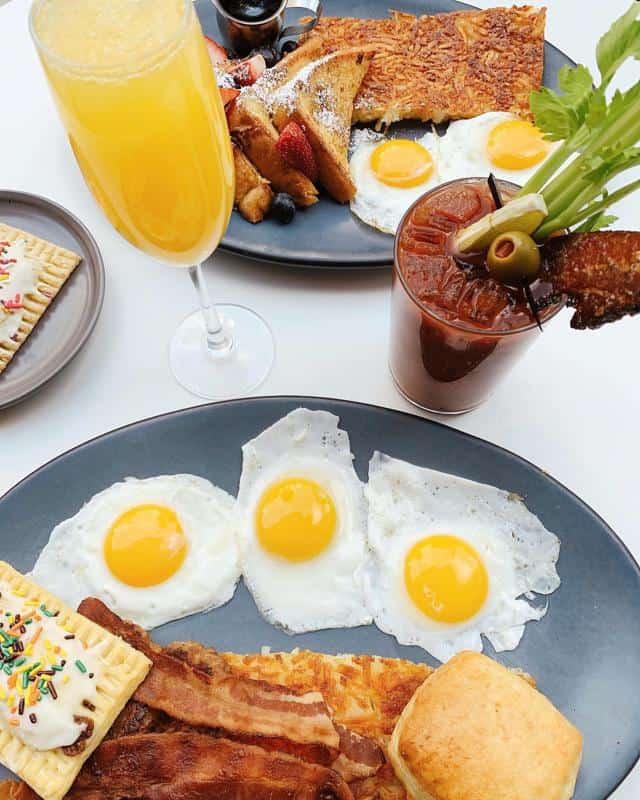 Location: 1818 14th St NW, Washington DC, DC 20009
Price: $$
With Georgetown being a university stronghold, something about all-day-breakfast just seems so right. Ted's Bulletin fits the bill, right down to the mimosas! So for the late risers, you can find peace knowing there's somewhere out there that won't question your 3 pm bacon and eggs craving.
The breakfast menu is thrilling, with inventive and mouth-watering combinations gracing the plates. You can order eggs in all variations, accompanied with all the trimmings in ways you never dreamed of. If the saying "the early bird gets the worm" fit the bill anywhere, it'd be here! They've covered all the breakfast bases, right down to your sweet tooth.
Georgetown Gourmet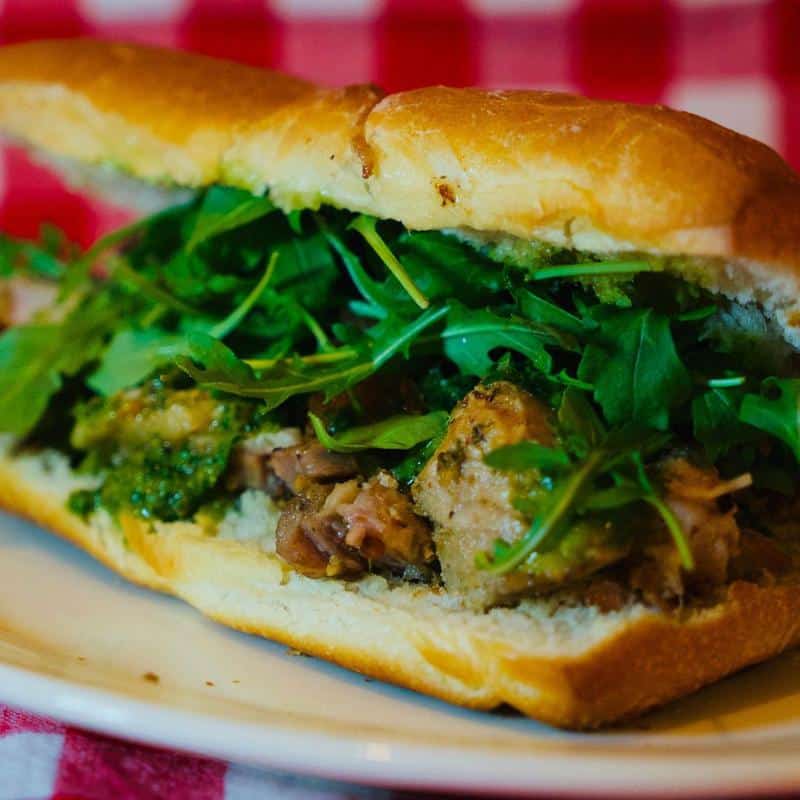 Location: 3421 M St NW, Washington, DC 20007
Price: $
Another venue to enjoy an all-day breakfast menu would be Georgetown Gourmet. They provide a quality dining experience without taking a toll on your wallets. Specializing in pristine paninis, wraps, and soups, the menu is diverse and exciting to try!
One of their most famed breakfast dishes is a classic Cherry Blossom wrap! The ingredients are fresh, high-quality, and provide an impactful taste that'll stay on your mind for eons. Of course, you can also dive into a breakfast bagel or a sandwich if you prefer something heartier. The coffee? Out of this world, with a Turkish coffee bound to keep you going all day!
Wisey's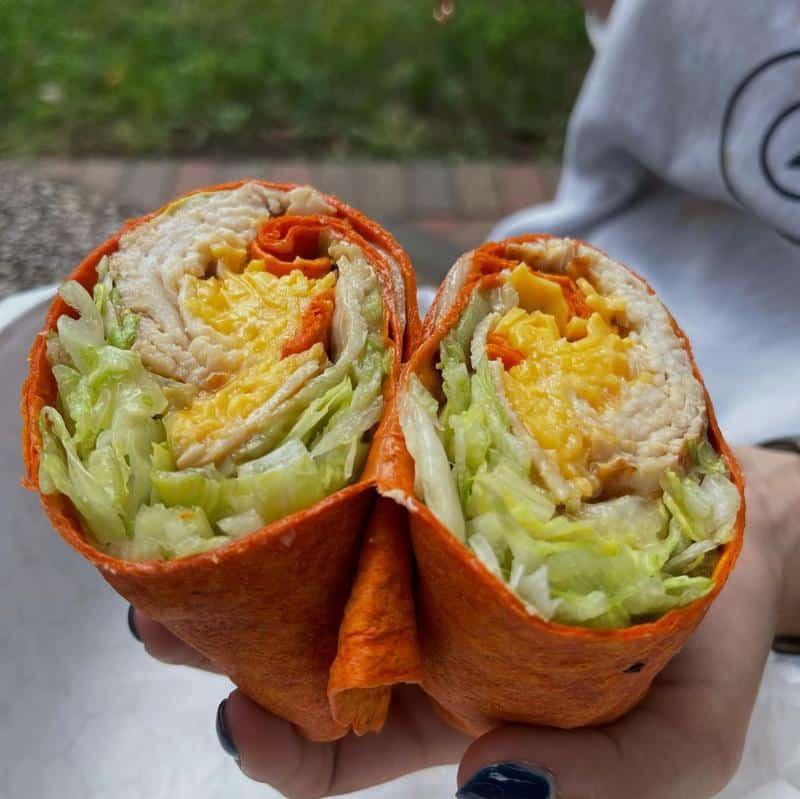 Location: 1236 36th St NW #2627, Washington, DC 20007
Price: $$
Some would say that Wisey's is an inherent part of living in Georgetown. Linked to Wisemiller's Grocery and Deli, they deliver impeccable food with ingredients fresh off the shelves. And as luck would have it, their breakfast is served all day, every day!
The menu is limited, offering a scratch kitchen that builds their meals daily, ensuring the utmost quality. They serve up some unique and delicious breakfast dishes, including a Miami Burger topped with melt-in-your-mouth salmon. The wraps are no joke, and their generous portions ensure you won't feel hungry until lunch!
Also Read: Best Restaurants in Navy Yard, DC
Peacock Cafe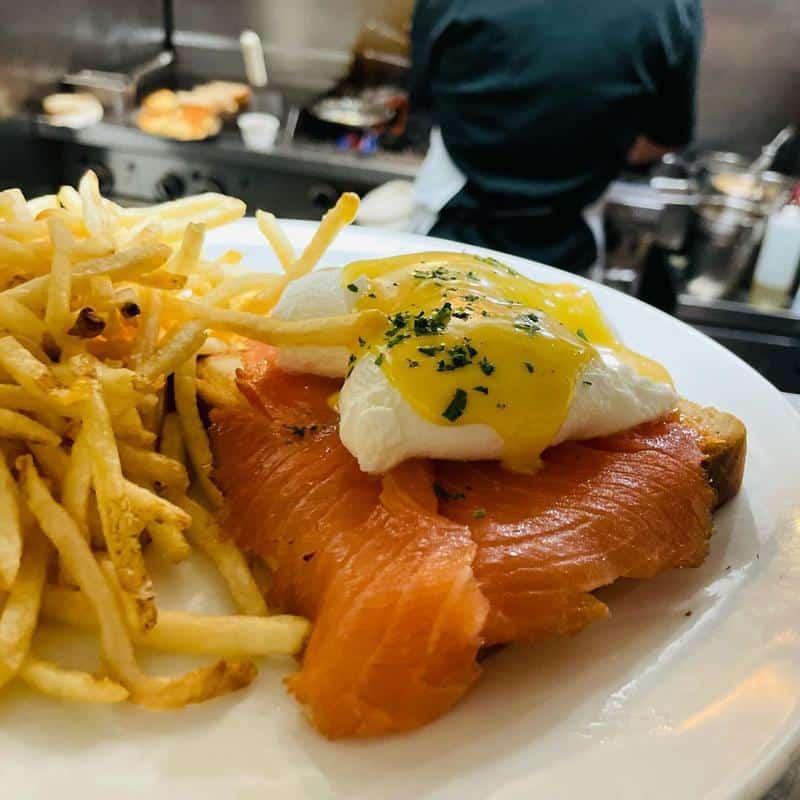 Location: 3251 Prospect St NW, Washington, DC 20007
Price: $$
With a contemporary approach to American cuisine, Peacock Cafe has held a steadfast place in the hearts of Georgetown locals. The iconic name has been frequented by celebrities and politicians alike. The classy little cafe is spectacularly popular, and it would be a good bet to book a table in advance.
While their menu lacks traditional breakfast items, they've instead opted to replace them with decadent sandwiches. The bread spills over with flavor, packed into generous portions ripe to kill any cravings you may have. With a selection of cheese, meats, and global influence, they certainly do offer the best brunch in town.
Boulangerie Christophe's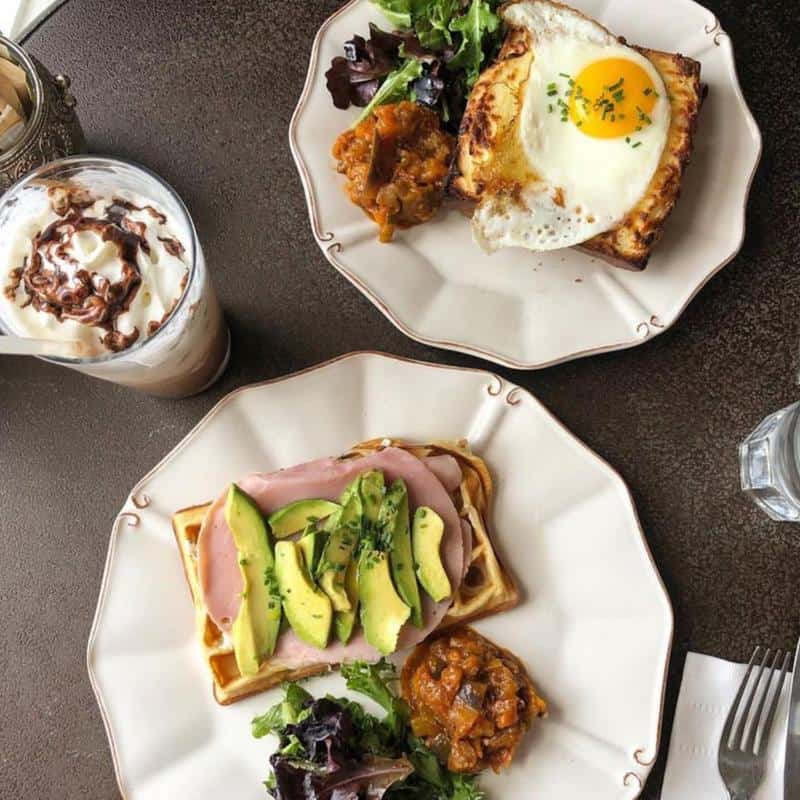 Location: 1422 Wisconsin Ave NW, Washington, DC 20007
Price: $
If you ever find yourself wandering down Wisconsin Avenue, let your nose lead you through the doors of Boulangerie Christophe. The scent of pastries is mind-numbingly mouth-watering, and the glow of the French-styled interior highlights the crisp golden croissants beautifully. They hold steadfast to the traditions of French Bakeries across the sea and are truly a one-of-a-kind experience!
The glass cabinets display an array of freshly baked treats. And while we encourage you to take some home for later, we implore you to stay a while and enjoy some of their delicious breakfast options. The bread for toast is made daily, in-house, and paired with different egg variations. They create impeccable France-inspired breakfasts that will have you dreaming of the Eiffel Tower.
1310 Kitchen & Bar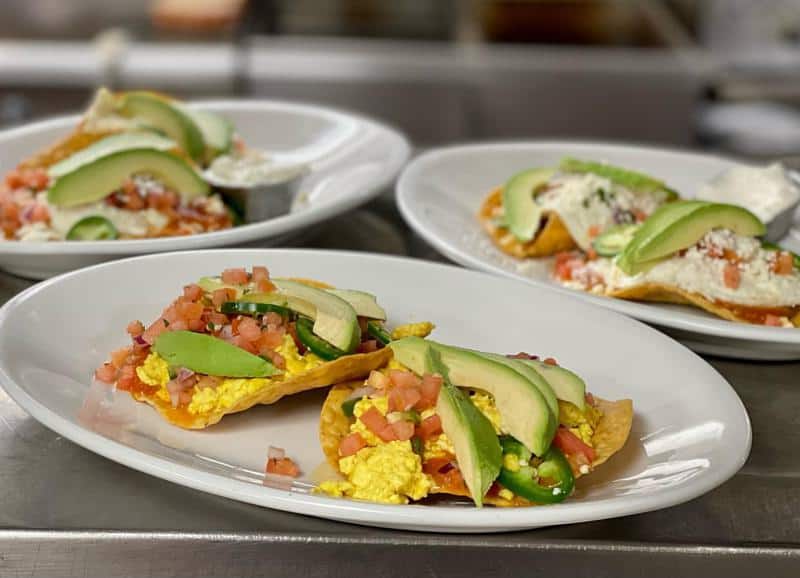 Location: 1310 Wisconsin Ave NW, Washington, DC 20007
Price: $$
1310 Kitchen & Bar puts locally sourced, sustainable ingredients at the forefront of their cuisine. They opt to purchase products from small local businesses in support and tribute to the wonderful fair Georgetown has to offer. They serve a classic array of American-inspired dishes with a twist, making them an exciting and adventurous dining experience.
The menu is robust and features plenty of options, with substitute options for gluten-free and vegetarians. Their inherent pride in their community is part of what makes the atmosphere of the place so vibrant, not counting the taste-defying sensations of their food. They serve a niche breakfast menu focusing on healthy and inspiring options. They infuse flavors beautifully to bring you breakfasts fit for royalty.
Farmers Fishers Bakers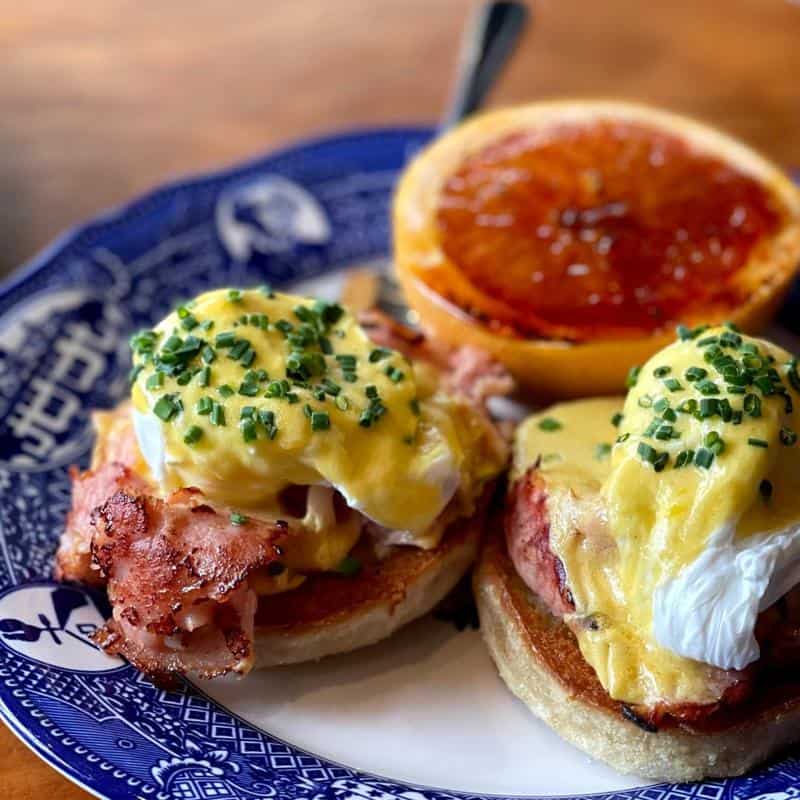 Location: The Washington Harbour, 3000 K St NW, Washington, DC 20007
Price: $
Nestled in the heart of Washington Harbour, Farmers Fishers Bakers offers a dining experience with a view! The romantic scenery only adds to a list of reasons why they should be a go-to option. Their niche menu that brings the best of local ingredients to your plate only exasperated this. The tantalizing dishes were perfected through years of experience.
It's not just your normal weekday breakfast, with an infusion of flavors taking inspiration from across the States. Instead, they serve a vast array of breakfast dishes hailing from all corners of the globe and sharing one inherent quality. They're divine. From the sweet beignets to the savory pan scrambles, there's something here for everybody. And you can pair it all with your favorite breakfast cocktail!
Jaco Juice & Taco Bar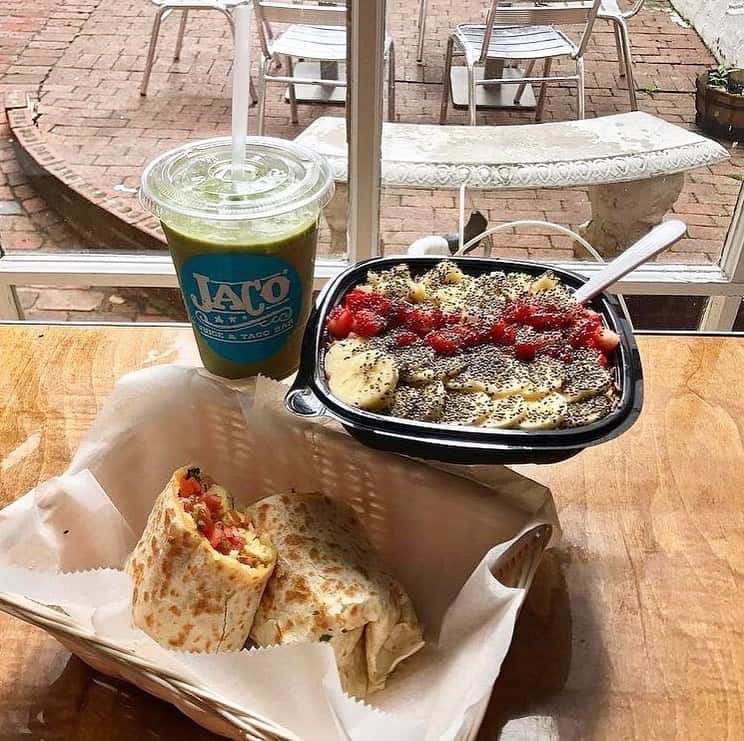 Location: 1614, Wisconsin Ave NW, Washington, DC 20007
Price: $$
Mexican for breakfast, anyone? Yes, please! Jaco Juice & Taco Bar is far from your regular Mexican spot. But, they serve up some mouth-watering breakfasts that are healthy and full of flavor!
The niche menu serves breakfast variations in taco, burrito, and quesadilla form, alongside a hearty few options of acai bowls. These are blended with juicy fruits to make incredibly creamy and delicious breakfast bowls. The venue is a hole-in-the-wall with very limited seating, but its quaint and cutesy nature adds a lot of character! Definitely a stand-out spot for a quick bite with friends!
District Doughnut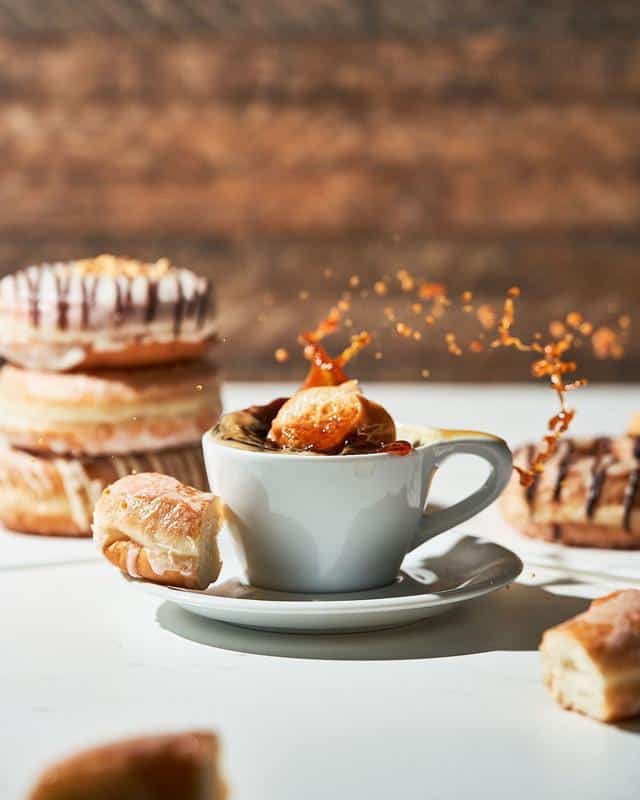 Location: 3327 Cady's Alley NW, Washington, DC 20007
Price: $
Nothing beats a good coffee and a soft, puffy doughnut in the morning. District Doughnut has you covered with doughnuts so delicious you'll throw Krispy Kreme right out the window. They specialize in people with a sweet tooth, so don't expect to find your run-of-the-mill breakfast here.
Instead, the menu boasts an array of freshly prepared donuts and sweet treats, perfect for giving your morning that extra kick. Paired with one of the many coffees prepared in-house, you'll be happy to throw your diet plans out. In addition, they run monthly flavor specials and have a Gluten-Free Friday, with a new flavor being released every Friday.
Seasons Restaurant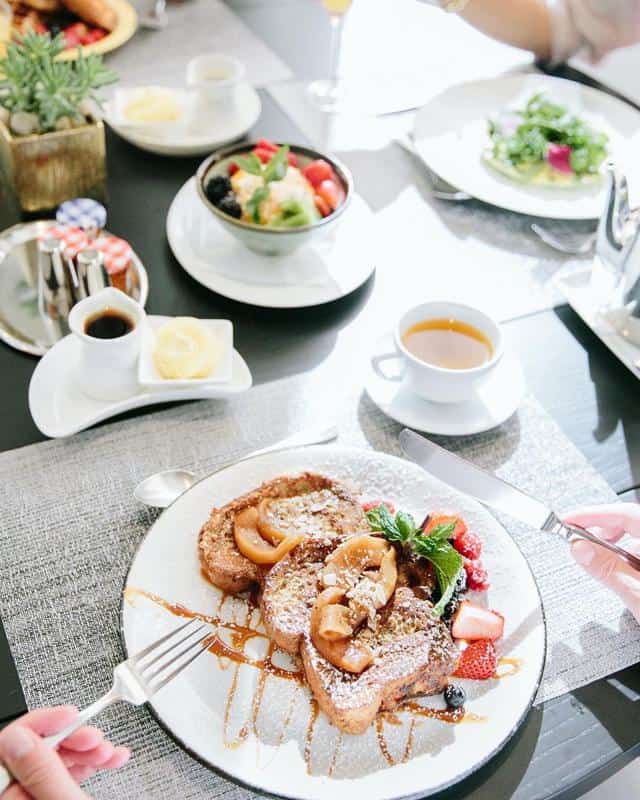 Location: 2800 Pennsylvania Avenue NW, Washington, DC 20007
Price: $$$$
It's no secret that Four Seasons Hotel is a place of elegance and class. Their restaurant, Seasons, shares the same caliber of excellence in service and dining. Executive chef Oliver Beckert now serves world-class dishes in the Georgetown location.
With global influence creating a bevy of concoctions on the menu, you'll find flavors so bold and encapsulating you won't want to stop. The menu consists of varieties from baked goods to egg dishes inspired by different cuisines. In addition, the coffee selection is robust and offers the perfect blend for your morning.
Sundays are brunch days thanks to a wide array of choices and mimosas to end your perfect weekend. The restaurant is available to the public, so anybody is able to sit down, enjoy the lavish atmosphere and dine on world-class breakfasts.
Sequoia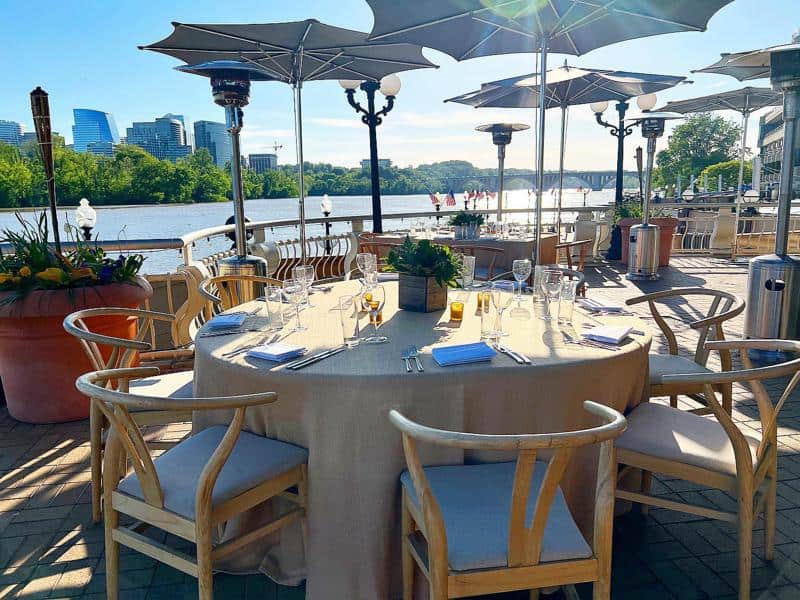 Location: 3000 K St NW, Washington, DC 20007
Price: $$$$
Sequoia is a bustling waterfront restaurant that offers patrons a classy and unique dining experience. With ample seating both indoors and outdoors, the venue offers a spacious escape where gatherings with loved ones can feel intimate and special. In addition, you'll love being surrounded by featured artworks throughout the space!
What's more, the food is spectacular! They unfortunately only serve up early morning brunch on weekends. Booking is essential to avoid disappointment and secure a seat with a pristine view. They serve brunch tapas-style on Saturdays and a fully-encompassing version on Sundays, with all the trimmings too! Take your pick from the various stations and kick back with a mimosa in hand.
Read More:
Conclusion
Georgetown offers a bevy of breakfast and brunch venues that'll blow your socks off. Enjoy the bustle of the city mornings with a to-go meal or indulge in a full-blown breakfast in-house! Georgetown restaurants are unique and creative with their menus, adding new life to timeless classics and providing stellar dining experiences to boot!