When visiting Washington DC, the capital of the US, expect to experience monumental moments of the country's glorious achievements and lifestyle. It is the city where you can marvel at imposing neoclassical monuments and buildings.
The most prominent attractions are the iconic houses of the federal government's three branches, the Capitol, the White House, and the Supreme Court. However, the city is also home to iconic museums and performing-arts venues such as the Kennedy Center.
But even though the city gets busy, the Washingtonians take weekend leisure time seriously. So it's no wonder that DC restaurants go all out for brunch. And in fact, Washington DC's brunch scene is as diverse and exciting as the capital city itself.
Brunch in DC can range from an elegant affair, complete with champagne, chandeliers, and caviar, or it can be casual and low-key. Check out this list of Washington, DC's best brunches for every taste and preference.
Best Brunch in DC
Le Diplomate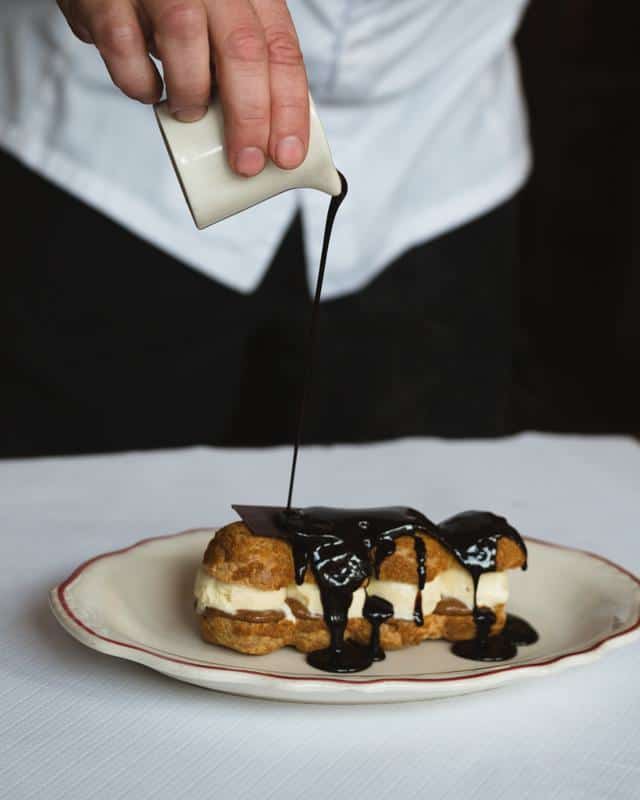 Address: Pepe, 1601 14th St NW, Washington, DC 20009
Phone: +1 202 332 3333
Known For: French cafe culture
Le Diplomate is a charming French brasserie favored by the city's brunch goers for its excellent menu of delicious freshly baked delicacies, egg dishes, and other delectable options.
All their dishes are textbook-French while their ambiance is straight out of Paris. It has a gorgeous dining room and a charming outdoor seating area with cafe tables and green striped wicker chairs.
But you wouldn't have the complete Parisian experience without a hot beverage made by an in-house barista. Order your favorite hot drink, or try a mimosa or a refreshing Le Dip Spritz for the perfect brunch French brunch.
Farmers and Distillers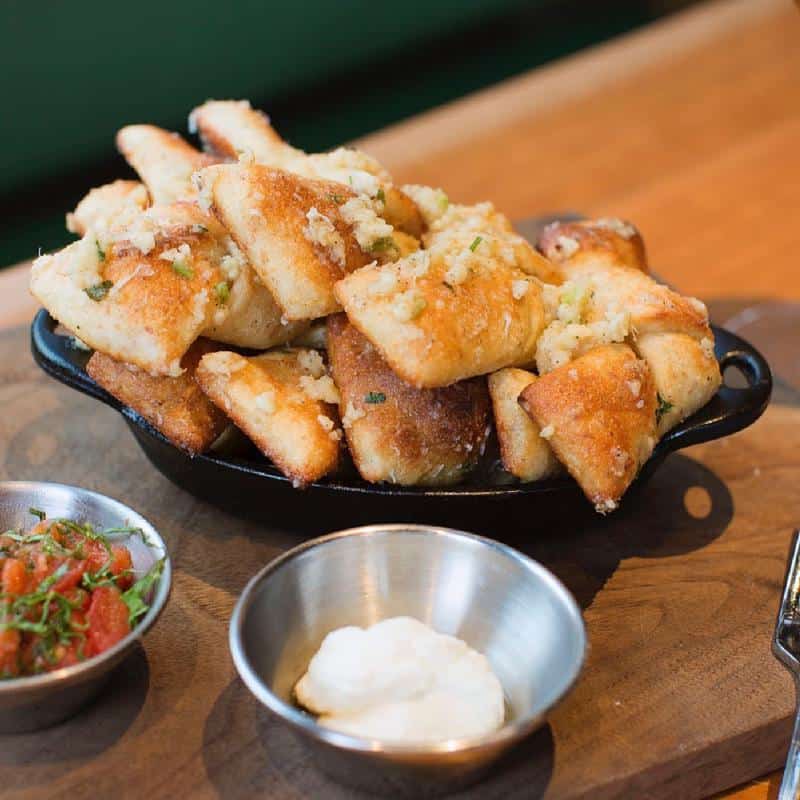 Address: 600 Massachusetts Ave NW, Washington, D.C., DC 20001
Phone: +1 202 464 3001
Known For: pioneer brunch restaurant in DC
Farmers & Distillers has been serving delicious food with a wide-ranging international menu and drinks mixed with housemade spirits. It is DC's backbone of brunch restaurants you should definitely try.
Brunch at Farmers and Distillers is an all-you-can-eat meal. You can have from various French Toast dishes to Coconut Chia Bowl and a Brûléed Grapefruit. No matter your flavor preference, you will surely leave full and satisfied.
If you're tired of the standard mimosa, try grabbing one of the restaurant's signature brunch cocktails, such as Breakfast on the Boulevard, with bourbon, Campari, and espresso-infused amaro.
Ambar Capitol Hill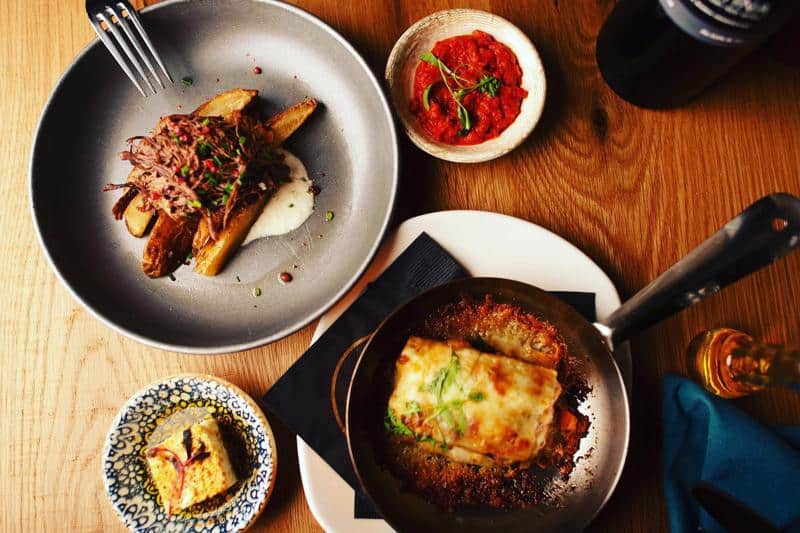 Address: 523 8th St SE, Washington, DC 20003
Phone: +1 202 813 3039
Known For: authentic Balkan cuisine
Ambar serves an extensive menu of traditional Balkan dishes that will surely leave you fulfilled and happy after a lovely brunch outing. It is one of the city's favorite brunch locations due to its all-you-can-eat and drink options.
If you select the all-you-can-eat, during a two-hour period, you will be served meze platters and individual servings of Eggs Benedict. Drink options include mango mimosas and classic Bloody Marys.
Ambar has two DC locations. However, the newly updated Capitol Hill is definitely a fantastic spot for a unique brunch outing that can be enjoyed either on their patio, rooftop, or indoors.
The Smith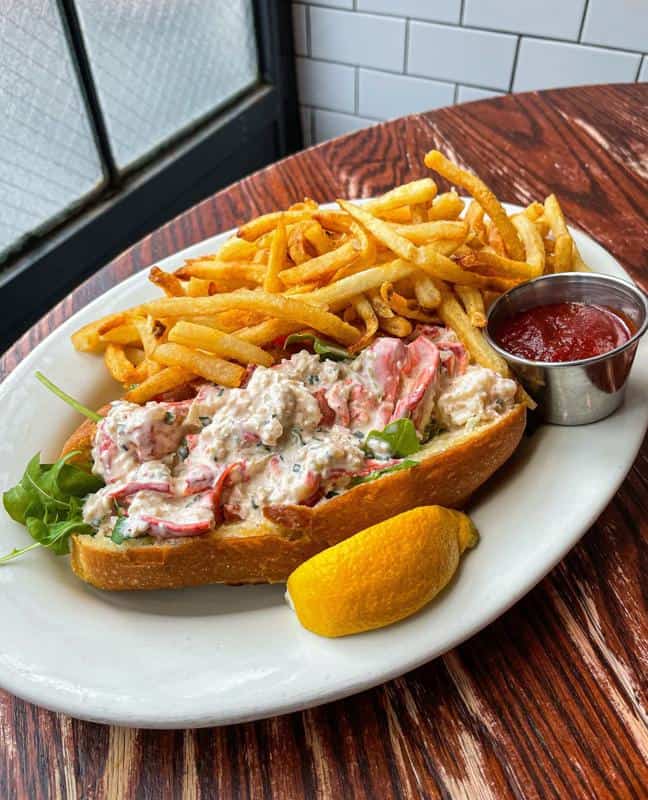 Address: 901 F St NW, Washington, DC 20004
Phone: +1 202 868 4900
Known For: raw seafood brunch dishes
Located in Penn Quarter, the Smith Restaurant is a local favorite spot for brunch. It is the DC branch of the famous New York-based restaurant specializing in raw brunch dishes.
Their raw bar serves a rotating cast of oysters, clams, as well as lobster, and shrimp. Other favorite dishes are homemade potato chips with a blue cheese fondue for a starter and Steak and Eggs for an entree.
The Smith has plenty of space indoors and outdoors with a modern and stylish ambiance. It is the perfect spot for an affordable upscale brunch experience. However, as their weekend brunch is very popular, be sure to make a reservation in advance.
Unconventional Diner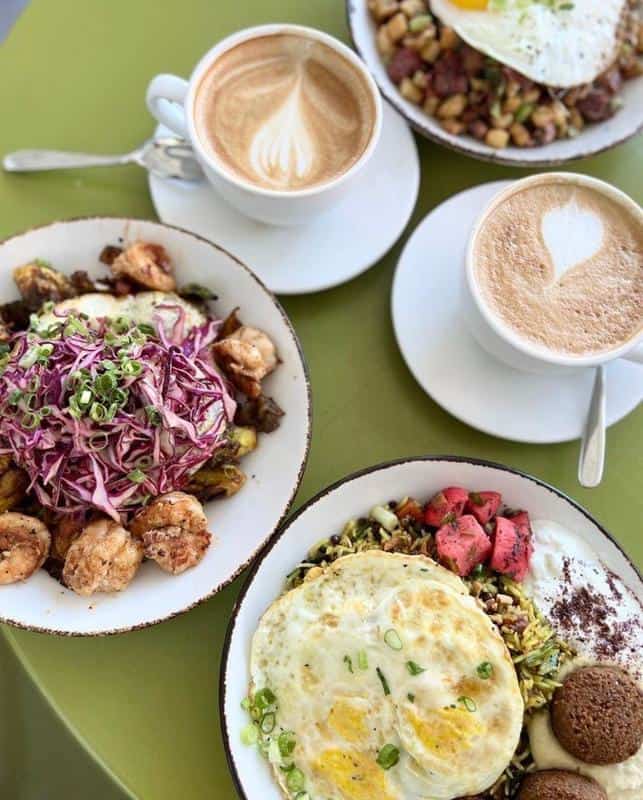 Address: 1207 9th St NW, Washington, DC 20001
Phone: +1 202 847 0122
Known For: traditional brunch dishes with a twist
Located in the heart of Washington DC, the Unconventional Diner offers unique and innovative brunch dishes daily. They have a massive menu with various delectable items at reasonable prices.
Whether you desire something sweet or savory at Unconventional Diner, you will definitely find it. You can choose from french toast topped with apple confit and blueberry pancakes to Chicken & Waffles and Lebanese fried rice.
Furthermore, the dining room is spacious, open, and bright, with gorgeous green plants at every turn, while their great outdoor seating is perfect for brunch on a sunny day.
Hank's Oyster Bar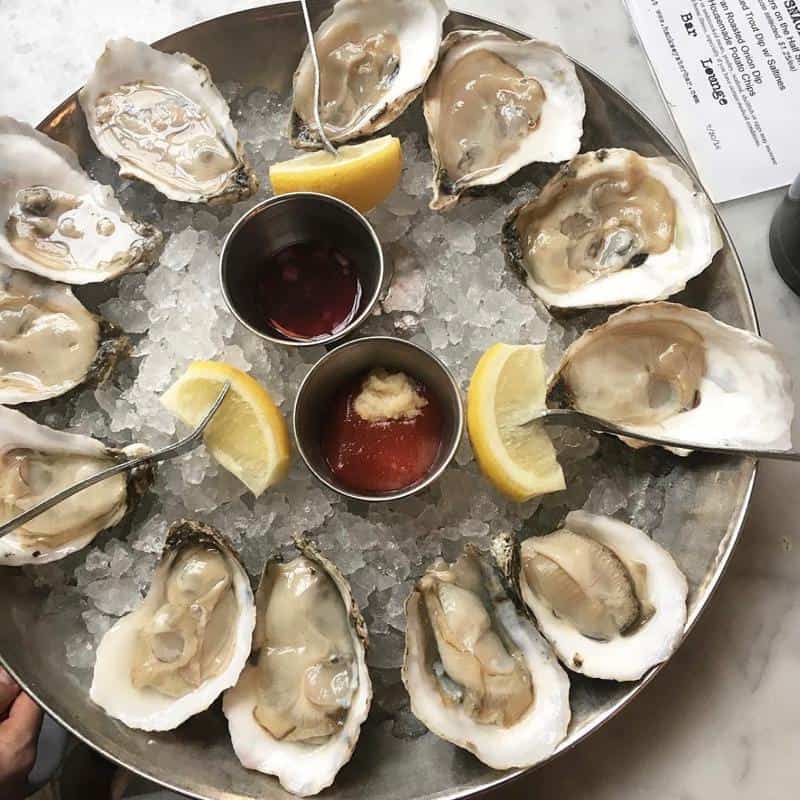 Address: 701 Wharf St SW, Washington, DC 20024
Phone: +1 202 817 3055
Known For: local, fresh seafood dishes
If you are looking for the best seafood brunch in Washington DC, head to Hank's Oyster Bar. They always offer fresh and local seafood dishes that make anyone want to come back again and again.
Their brunch includes fresh oysters, seasonal fish, and crab cakes. Some of the most favored dishes on the menu are the Crab Cake Benedict and the Fried Fish Sandwich.
So, if you are craving authentic local seafood, Hank's will surely satisfy you plenty. Also, apart from their delectable dishes, the restaurant offers a casual vibe, perfect for a Sunday brunch.
Agora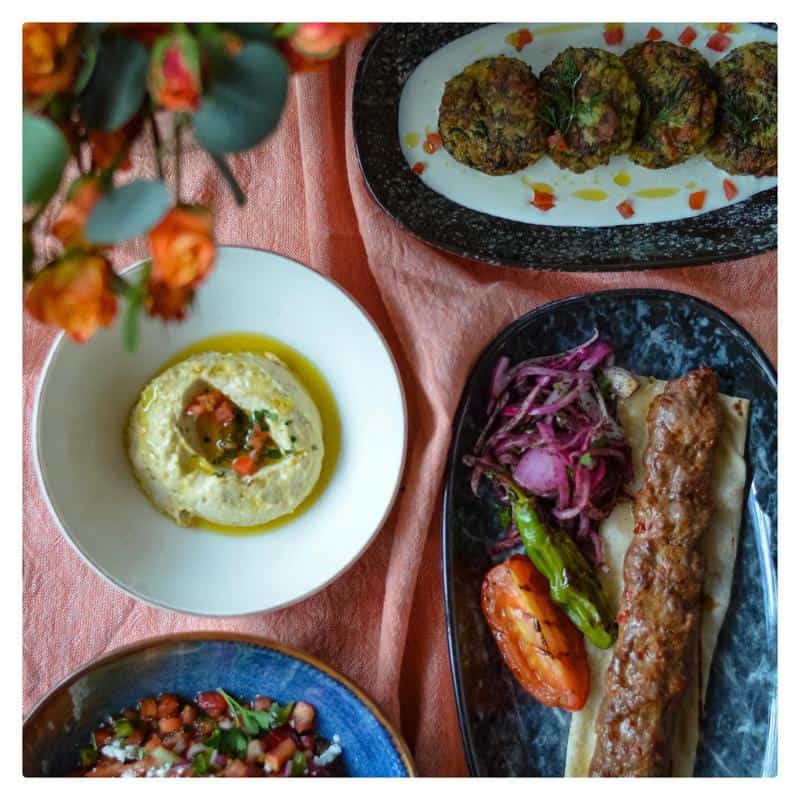 Address: 1527 17th St NW, Washington, DC 20036
Phone: +1 202 332 6767
Known For: tasty Mediterranean tapas
Agora Restaurant serves Mediterranean-inspired food and promises you the best brunch experience in DC with their bottomless brunch per person and a la carte menu options.
One thing you should definitely not miss is their excellent spreads. The baba ganouj, labneh, and htipiti are absolutely delicious and go perfectly well with their fresh baked pita bread.
For the entree, choose their Sucuklu Pide, a flatbread with spicy Turkish beef sausage, mozzarella, and pesto. It is a dish favored due to it being unique and tasty at the same time.
Fiola Mare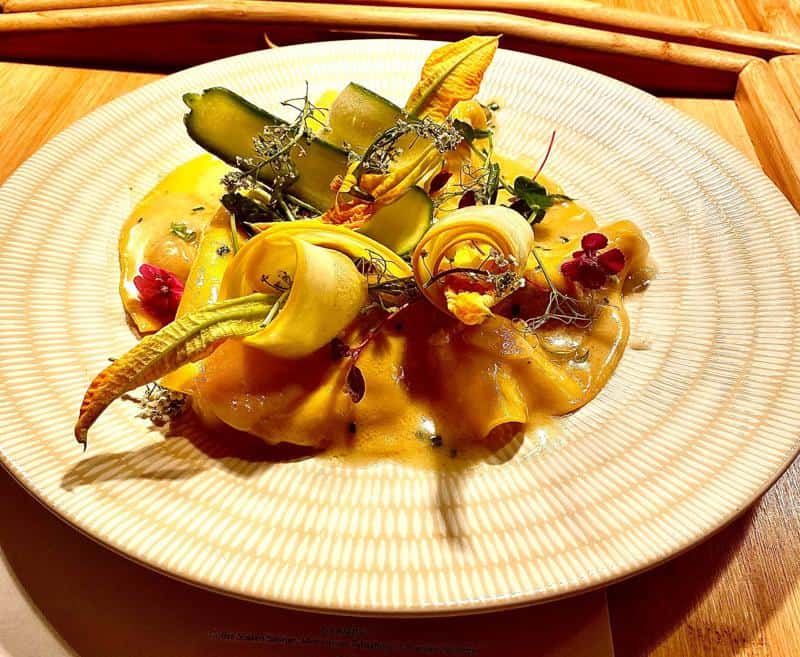 Address: 3100 K St NW, Washington, DC 20007
Phone: +1 202 350 4982
Known For: panoramic river views
One of the best spots for brunch is none other than Fiola Mare. It is a restaurant where you can enjoy a picturesque view of the Georgetown waterfront.
Fiola Mare specializes in seafood cuisine, so expect decadent seafood dishes such as lobster rolls and spaghetti with clams. However, they also serve classic dishes, including lemon ricotta pancakes and warm pastries.
Along with its delicious menu and panoramic views, the restaurant's interior is nautical with sailboat photographs, elegant blue seats, large windows, and comfy chairs, creating an elegant and cozy ambiance.
Also Read: Best Breakfast Spots in Georgetown, DC
Succotash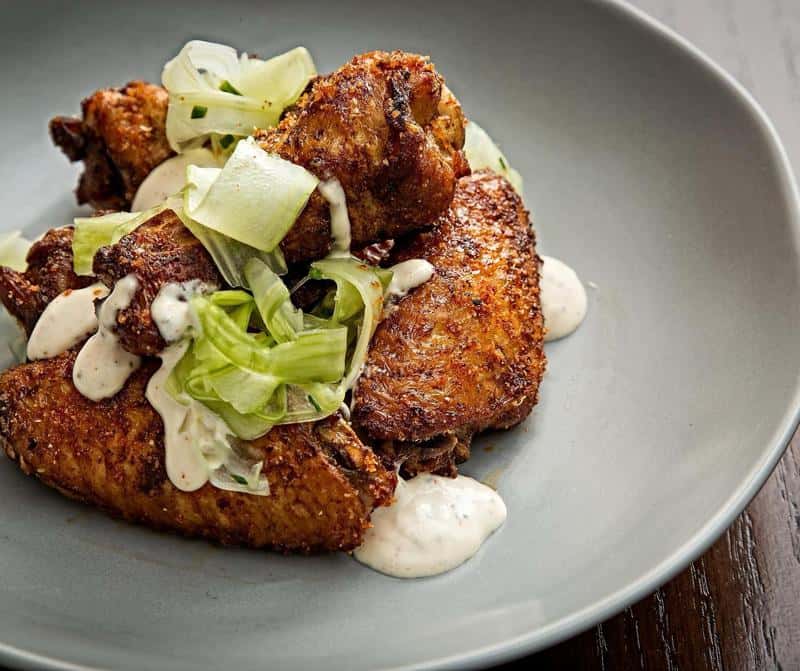 Address: 915 F St NW, Washington, DC 20004
Phone: +1 202 849 6933
Known For: southern cuisine with a taste of Korean flavors
Succotash serves delicious southern dishes and some of the best brunch in the city. Located in National Harbor, at Succotash, you can enjoy a progressive perspective of classic southern cuisine, as well as hospitality and ambiance.
James Beard Award winner, Chef Edward Lee, brings his Korean roots and Southern repertoire to a soulful Southern menu. Regardless of your taste palette, you will surely find something extraordinarily delicious to savor.
Start with their jalapeño poppers and pecan sticky buns. Move on to the fried chicken and waffles or the lobster benedict. And don't miss their delicious shrimp and grits or a juicy pimento cheeseburger for a complete southern brunch.
Duke's Grocery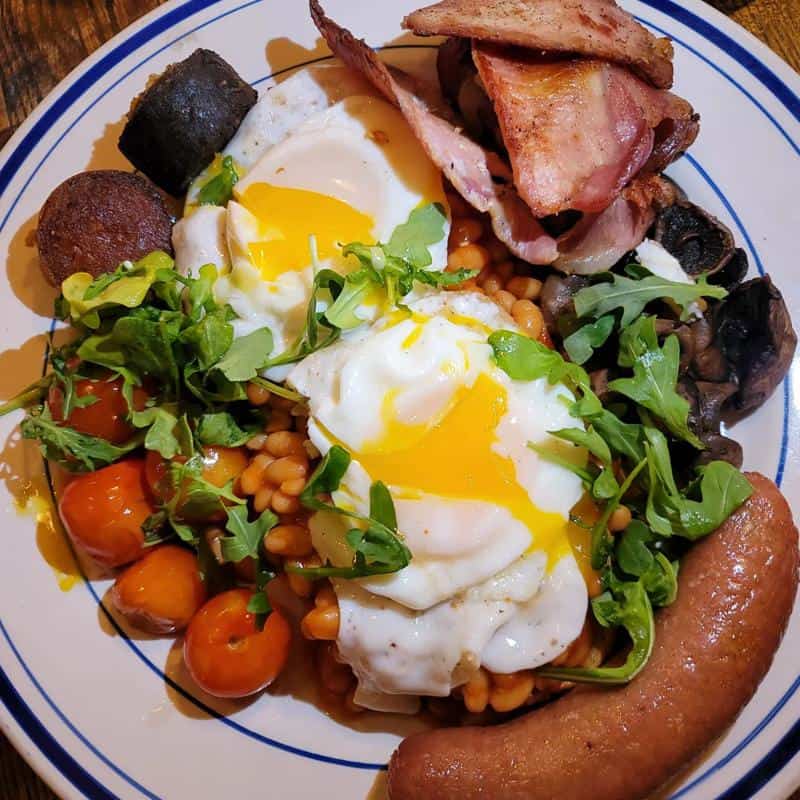 Address: 1513 17th St NW, Washington, D.C., DC 20036
Phone: +1 202 733 5623
Known For: English pub environment
Duke's Grocery is an East London-style pub offering English breakfast and other classic brunch dishes in a quirky ambiance. Locals favor this restaurant due to its delectable pub and stable food.
Duke's Grocery has one of the best burgers, and if you add one runny egg, you will have one of the finest brunch meals in the city. Other delicious brunch options are Shakshuka and the Earth to Sea Tartine.
You can dine either indoors or outdoors on the patio. Either way, the pub offers a cozy and fun environment perfect for a lively brunch day with mimosas, house Bloody Marys, or Narragansetts drafts.
Commissary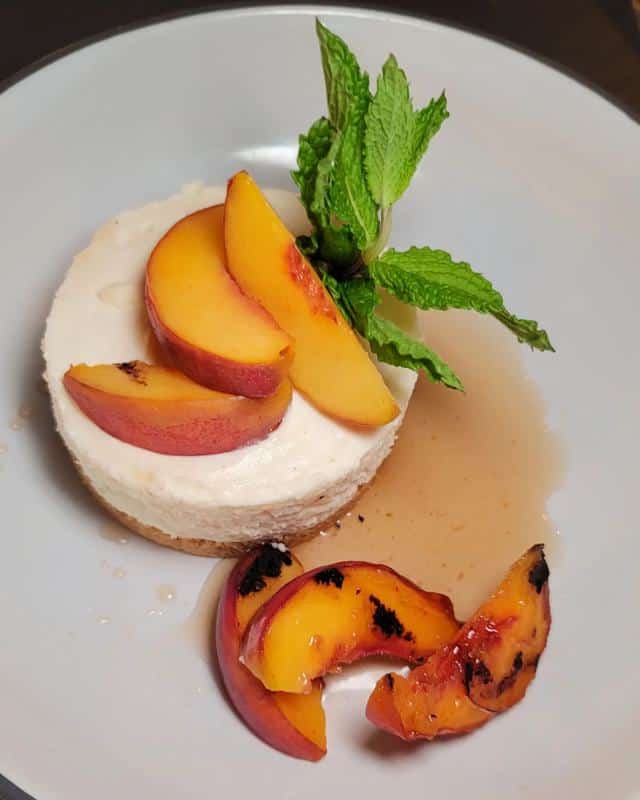 Address: 1443 P St NW, Washington, D.C., DC 20005
Phone: +1 202 299 0018
Known For: daily breakfast menu
When thinking of brunch at a restaurant, it is often believed brunch is only reserved for weekends. But the Commissary is making brunch an everyday meal with a daily breakfast menu.
At Commissary, you will receive a complete brunch menu, from savory panini to sweet Dulce de Leche Grilled Cheese. Grain bowls and breakfast salads are perfect for a fresh meal, while fresh smoothies are ideal for those with a sweet tooth.
However, for the perfect brunch meal, go for one of their award-winning Bloody Marys, and enjoy the restaurant's lively and quaint ambiance.
ala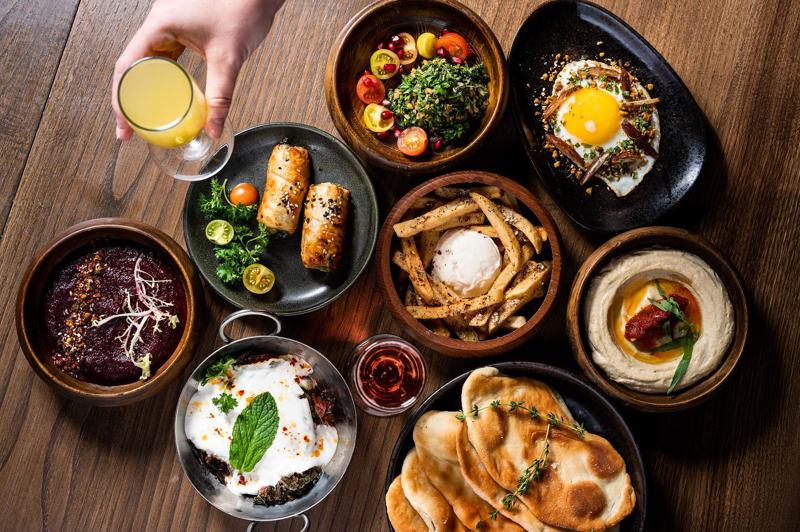 Address: 1320 19th St NW, Washington, D.C., DC 20036
Phone: +1 202 717 1166
Known For: Levantine cuisine and ambiance
Ala was formerly known as the Turkish restaurant Ankara. However, recently it was renovated and expanded its menu to include other Middle Eastern cuisines.
You can choose an all-you-can-eat brunch that includes bottomless meze, mains, sweets, and drinks. The meze is small plates such as falafel patties, fried halloumi, Turkish sausage omelets, and man'oushe with za'atar.
The restaurant's decor is of a Levantine approach with warm colors and a modern and stylish interior. For a unique experience, accompany your menu with one of their wines from Georgia, Armenia, and Palestine.
Medium Rare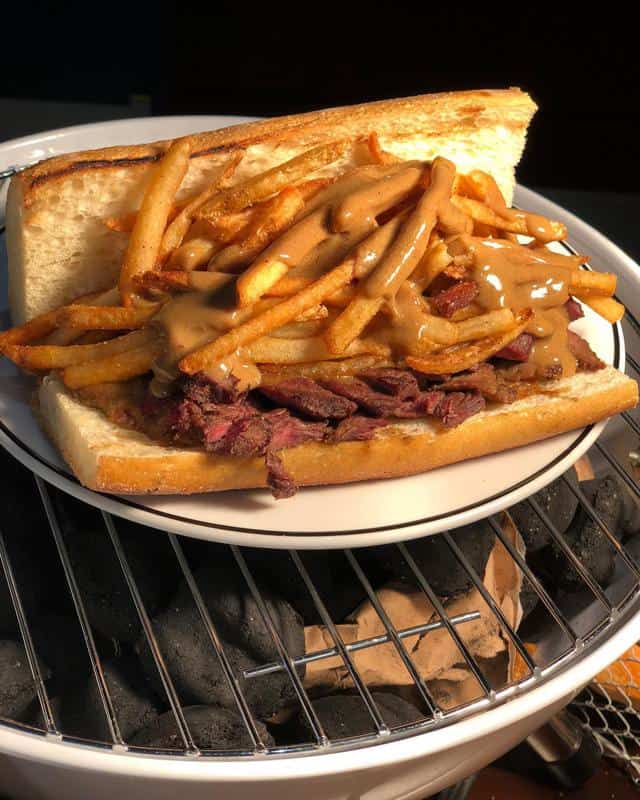 Address: 3500 Connecticut Ave NW, Washington, D.C., DC 20008
Phone: +1 202 237 1432
Known For: delicious steak served with their homemade sauce
Medium Rare is a casual restaurant with a vibrant atmosphere with a fantastic bottomless brunch menu at an affordable price. It is the perfect spot for relaxing while enjoying a simple yet exceptional meal.
Indulge in their famous steak frites with poached eggs served with their dreamy secret sauce. After all, the restaurant gained its name after its delectable and perfectly cooked steak.
The restaurant is a local favorite due to its simplicity yet incredible food. The portions are always massive, satisfying everyone to the fullest. You can enjoy your meal either indoors or outdoors in a lively environment.
Due South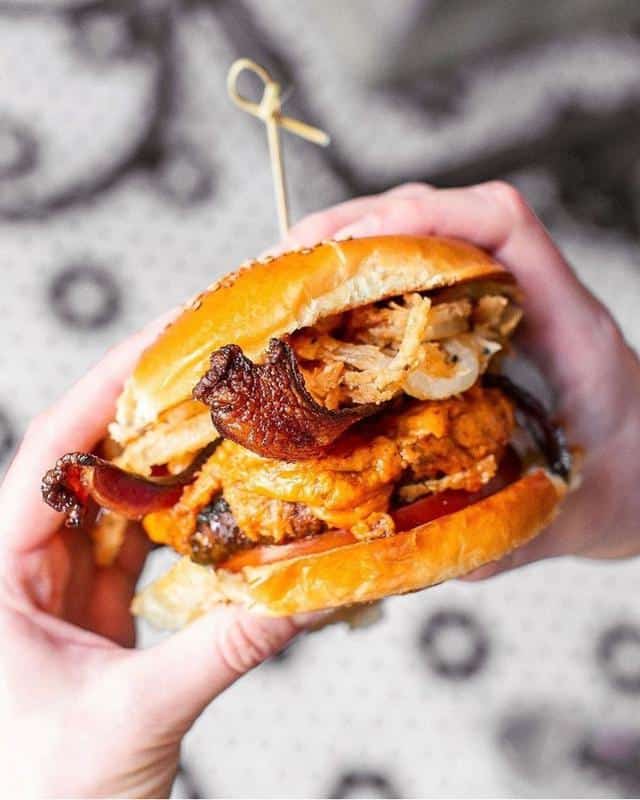 Address: 301 Water St SE, Washington, D.C., DC 20003
Phone: +1 202 479 4616
Known For: a unique biscuits menu
Located in Navy Yard, Due South offers fantastic southern food along gorgeous riverfront views. It is a restaurant eager to fill your bellies with comfort food you'll never forget.
Due South has amazing biscuits, shrimp and grits, and burgers, but you've got to try the Due South Benedict. It's loaded with super smokey and tangy pulled pork instead of your traditional eggs-on-ham benedict and is served on a biscuit.
Other meals are Brunswick stew, chicken and waffles, and sausage gravy that come in large portions to make sure you leave Due South happy, full, and satisfied.
Lapis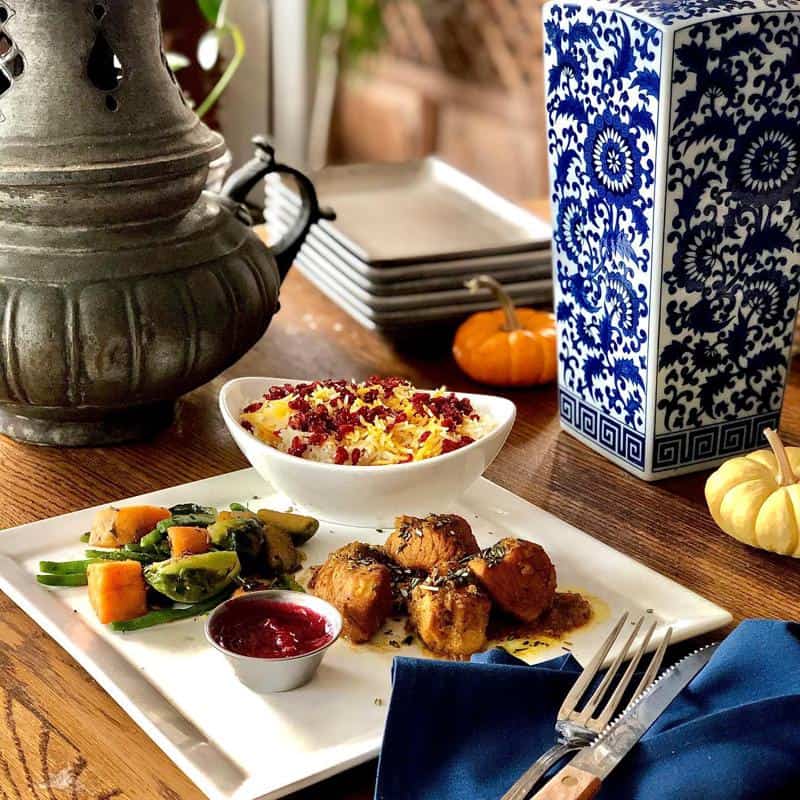 Address: 1847 Columbia Rd NW, Washington, D.C., DC 20009
Phone: +1 202 299 9630
Known For: authentic Afghan cuisine
Lapis is a sensational restaurant with lapis-colored columns against whitewashed walls and stunning Afghan rugs and heirloom photos on the walls.
The restaurant is family-owned and serves authentic fragrant Afghan cuisine. They offer fresh food without the heavy-handed spicing of other regional cuisines, perfect for those who prefer a light meal.
The brunch includes rosewater-cardamom pancakes with warm rose water syrup and pistachios, or the bolani, a crispy flatbread with a filling of your choice and paired with chutney and yogurt.
Belga Cafe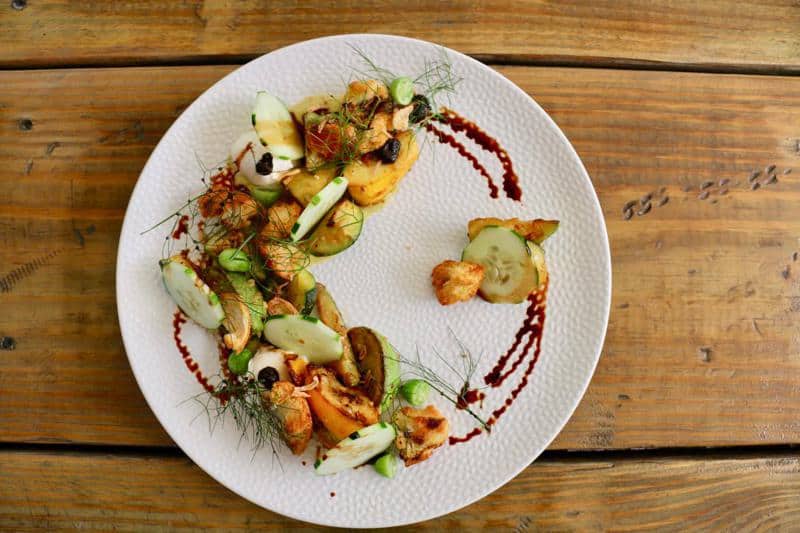 Address: 514 8th St SE, Washington, D.C., DC 20003
Phone: +1 202 544 0100
Known For: authentic Belgian brunch menu
Belga Cafe can easily transport you to Brussels through its delicious traditional Belgian menu. Located in Barracks Row, this is a popular spot for fantastic dishes by chef Bart Vandaele.
The charming outdoor patio is the perfect setting for weekend brunch. And, of course, this is the best spot to indulge in Belgium's famous waffles, both sweet and savory.
Apart from waffles, the brunch menu includes mussel pots, a variety of egg dishes, and authentic Belgian hot chocolate. Don't forget to try one of their brunch cocktails, such as the sparkling mocktail with dragonfruit and passionfruit.
Iron Gate Restaurant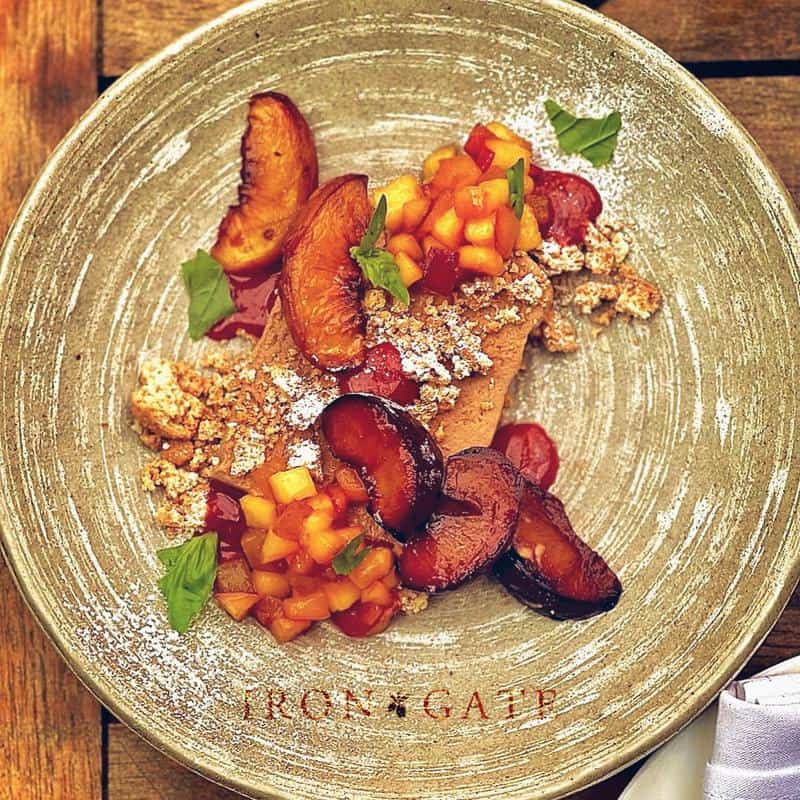 Address: 1734 N St NW, Washington, D.C., DC 20036
Phone: +1 202 524 5202
Known For: located in a historical building
Iron Gate Restaurant is hosted in what was once a stable to a circa-1875 home and then home to D.C.'s oldest continuously operating restaurant. It is the perfect spot to experience the city's history through architecture and food.
Acclaimed chef Tony Chittum created a fantastic menu of Mediterranean flavors. Some of the most favored dishes are lemon-ricotta pancakes, roasted pepper lumache with shrimp, and a rosemary pine nut tart with Jupiter grape sorbet.
The restaurant still keeps a touch of historic decor, such as a canopy of 125-year-old wisteria vines that you can gaze at from the patio. It creates a romantic and retro ambiance, perfect for a romantic brunch.
Convivial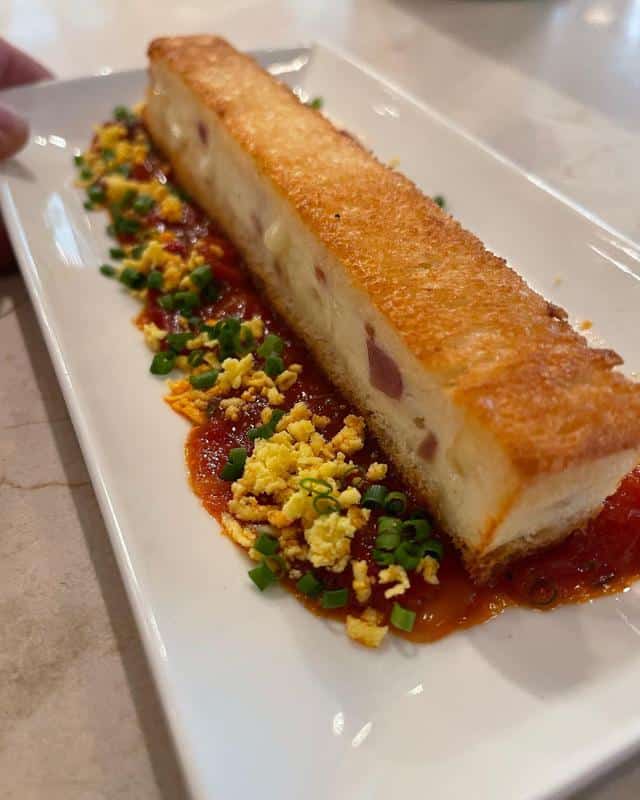 Address: 801 O St NW, Washington, D.C., DC 20001
Phone: +1 202 525 2870
Known For: classic French cuisine with a contemporary accent.
Convivial is a little French eatery serving authentic recipes with a twist. It has a rather small menu, but it is worth a visit. After all, everything is absolutely delicious.
The restaurant's motto is "feasting, eating, and good company." Their portions and menu won't let you go hungry while the ambiance is cozy and friendly, so you will surely leave happy and full.
Some of their must-try dishes are the Instagram-famous cinnamon bun. Another worthy mention meal is the quiche. It's deliciously rich with leeks and gruyere cheese.
Also Read: Best Restaurants in Navy Yard, DC
Final Thoughts
Washington DC is a brunch town with everything you might be looking for. From casual eateries to grab a breakfast sandwich, buzzy restaurants to feast on classic dishes to bottomless brunch deals rivaling even the best happy hour in town. The city has plenty of options you can choose from, leaving everyone happy and satisfied.