Everyone knows breakfast is the most important meal of the day. And if you ever find yourself in Louisville, be assured that you will find plenty of breakfast options around the city.
In fact, Louisville is a breakfast-loving place. And, whether you're craving all-American classics or innovative bites, there's no shortage of satisfying early morning meals.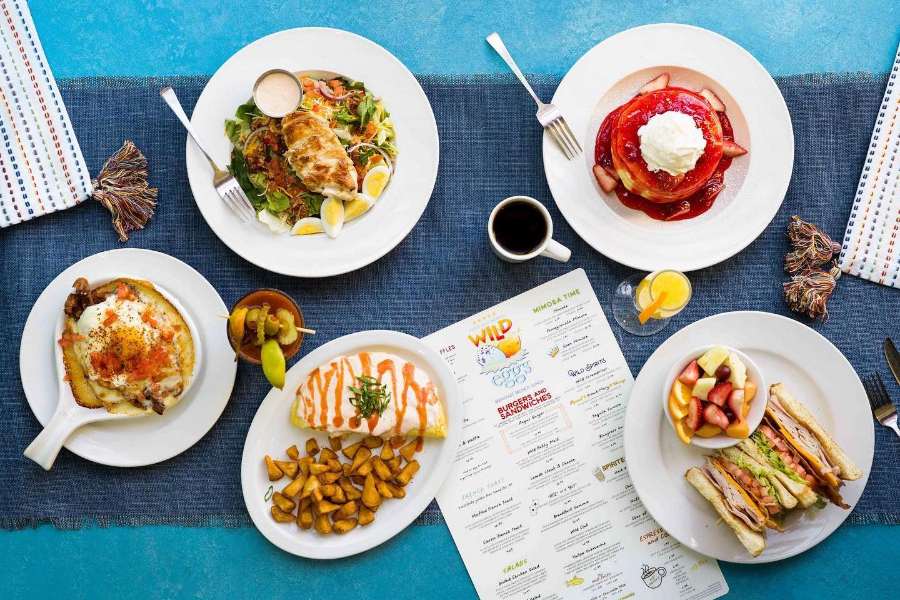 You might already have some favorite spots if you live in the area. But in case you are planning a trip for the derby or a holiday to sightsee around this Kentucky city, we gathered up all the best brunch spots just for you.
Best Breakfast & Brunch Spots in Louisville
Metro Diner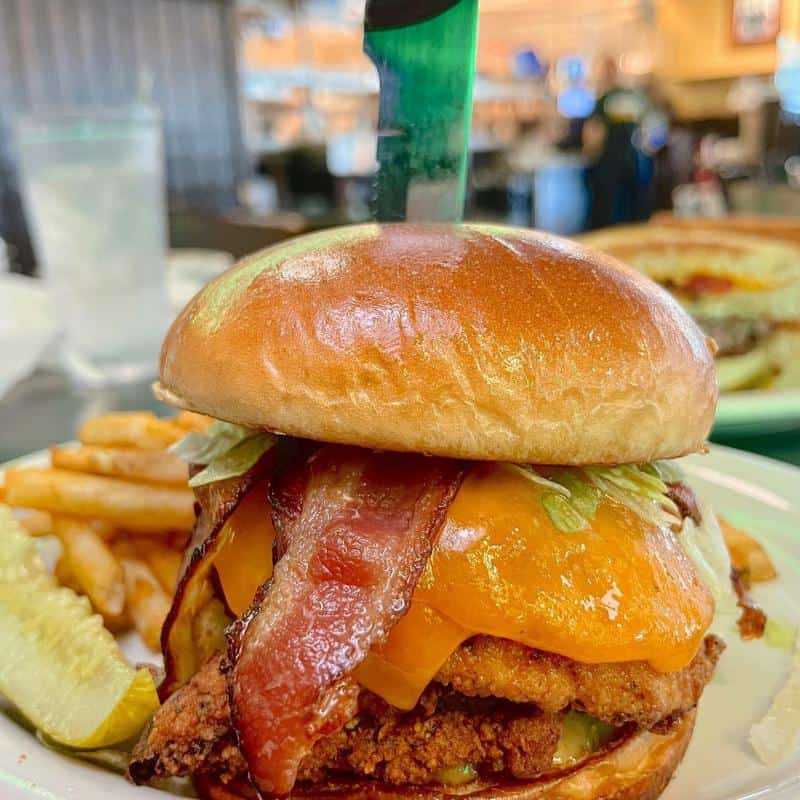 Address: 4901 Outer Loop Suite 100, Louisville, KY 40219
Phone: +1 502 357 0767
Known For: all-American brunch dishes
Metro Diner first opened in Jacksonville back in 1992 to grow and become a popular diner chain in Kentucky. Today, in Louisville, Metro diner sits ideally inside Jefferson Mall.
Their menu is all about scrumptious all-American breakfast classics. So, whether you want a plate of eggs, pancakes, burgers, or waffles, Metro Diner has you covered.
But be sure to try their delicious chicken and waffles. It is served with strawberry butter, making it a pleasurable blend of savory and sweet flavors.
Hours at Metro Diner are from 8 a.m. until 8 p.m. all seven days a week, Monday through Sunday.
Wild Eggs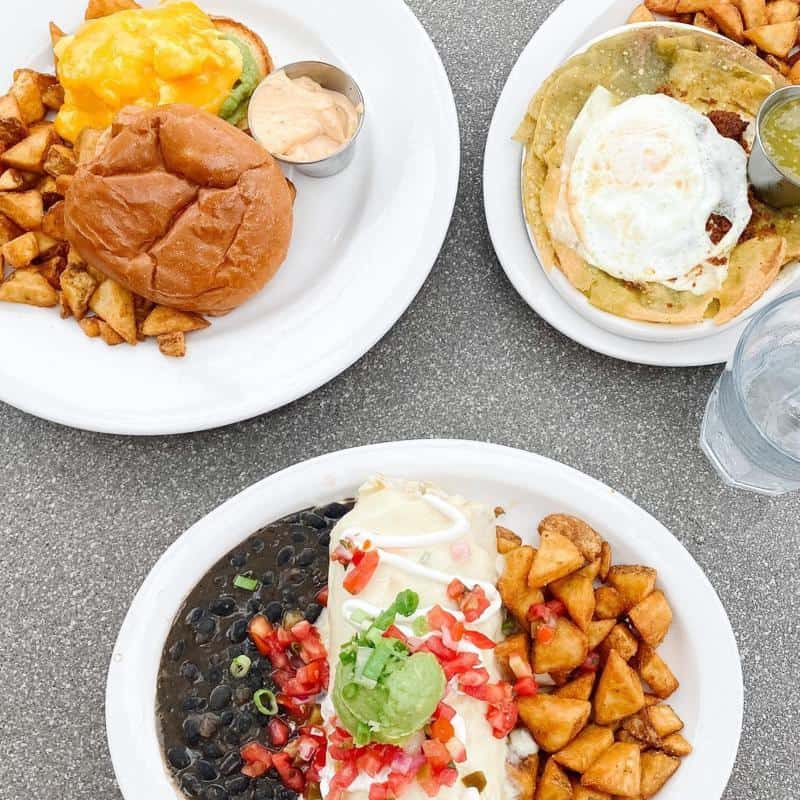 Address: 3985 Dutchmans Ln, Louisville, KY 40207
Phone: +1 502 893 8005
Known For: delicious egg-based brunch dishes
Wild Eggs is undoubtedly one of the best breakfast places in Louisville. It is a charming and upscale breakfast restaurant chain with many locations around Louisville and other cities.
Their menu is all about traditional brunch dishes mixed with innovative offerings. You can choose from classics like sweet or savory pastries and french toast to fluffy and crispy pancakes and waffles.
But as their name suggests, their eggs are wild! So be sure to try any of their egg-based dishes, such as their delectable omelets. Also, add an order of mimosa for an even more elevated brunch experience.
Wild Eggs is open from 6:30 a.m. until 2:30 p.m. on weekdays and from 7 a.m. until 3 p.m. on Saturdays and Sundays.
The Cafe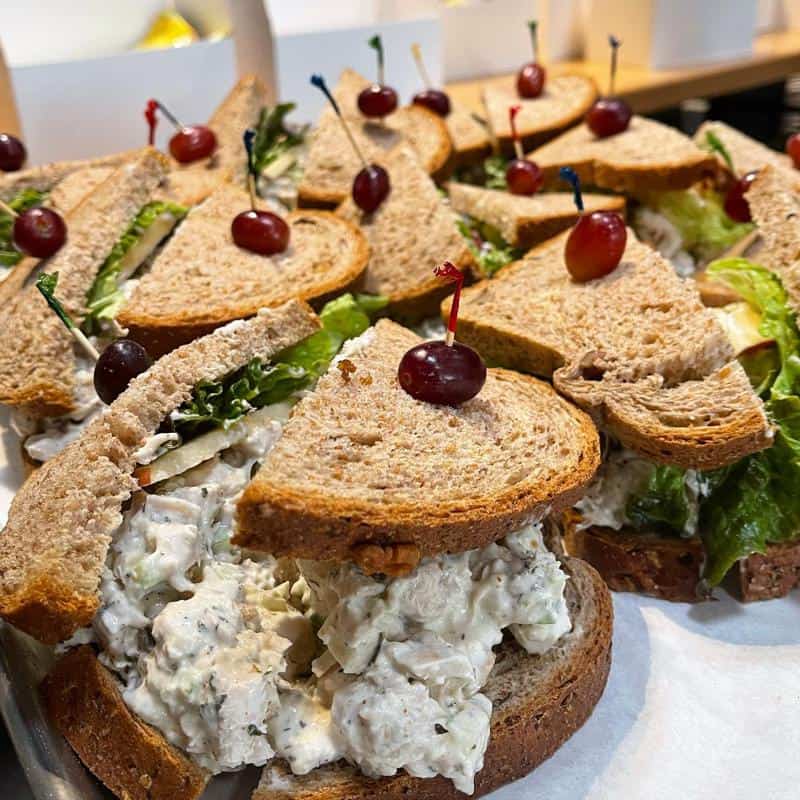 Address: 731 Brent St STE 102, Louisville, KY 40204
Phone: +1 502 589 9191
Known For: all-day breakfast menu
Established in 2007, The Cafe is a sought-after spot for a meal in a central area of Louisville. It is an industrial, artistic-style restaurant serving a wide range of inventive breakfasts and American entrees.
The Cafe serves an all-day breakfast and an incredibly elevated brunch menu. Specifically, they offer exceptional salads, artisan sandwiches, house-made gourmet soups, and innovative plates.
For the best experience, indulge in their huevos rancheros. And, of course, choose one of their tasty cocktails, wines, cold beers, bourbon, and whiskey.
The Cafe is open from 8 a.m. until 5 p.m. Mondays through Wednesdays and from 8 a.m. until 9 p.m. on Thursdays through Sundays.
First Watch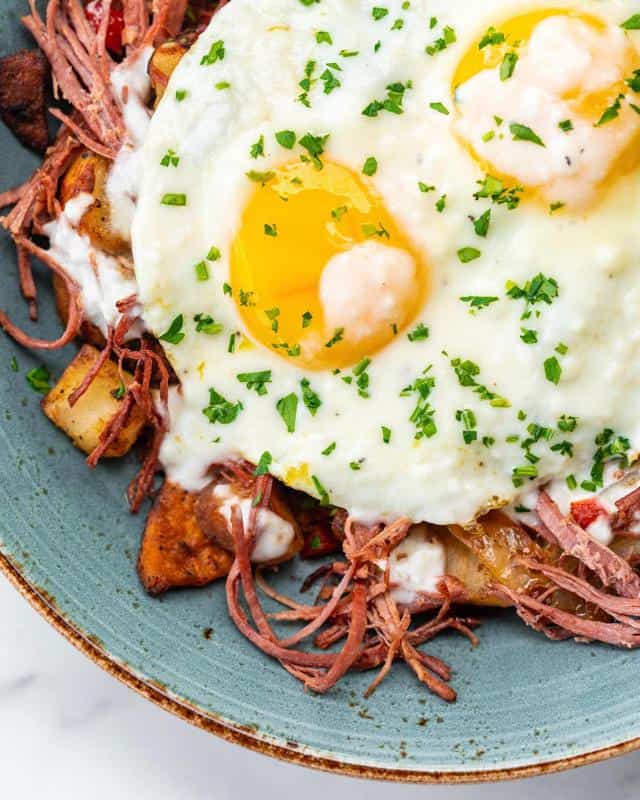 Address: 960 Breckenridge Ln, Louisville, KY 40207
Phone: +1 502 618 1955
Known For: partnered with Project Sunrise Coffee
First Watch is a popular restaurant chain serving breakfast, lunch, and brunch. Throughout the years, it has earned many awards for its innovative and traditional breakfast items.
The extensive menu at First Watch offers a variety of options, such as eggs, omelets, sandwiches, salads, and more. There's also a juice bar and a vast selection of exceptional coffee, perfect for your brunch.
Their most popular breakfast dish is the Floridian French toast. Decadent and heavenly, this crispy golden toast is filled with tangy strawberries, a kiwi, and a fresh banana.
Hours are from 7 a.m. until 2:30 p.m. every day of the week, although this restaurant is closed on Thanksgiving and Christmas.
Highland Morning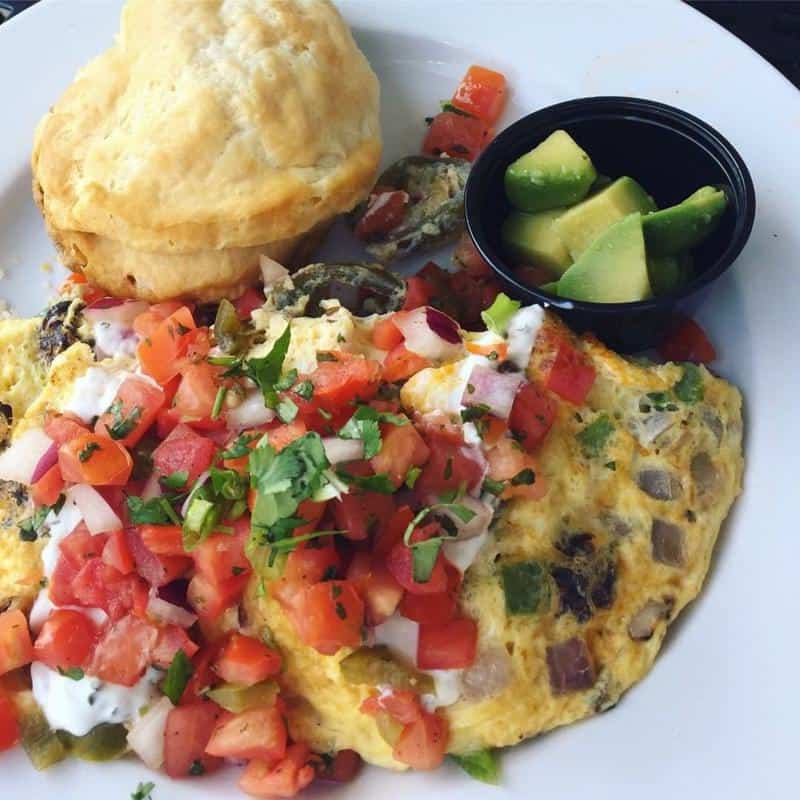 Address: 1416 Bardstown Rd, Louisville, KY 40204
Phone: +1 502 365 3900
Known For: upscale breakfast experience in a friendly environment
Highland Morning is a family-owned and operated breakfast restaurant on Bardstown Road, serving authentic and fresh food with a smile.
The restaurant's menu contains all the breakfast items you would expect with a bit of a twist. For instance, a popular unique dish is crab cake benedict.
Still, at Highland Morning, expect to find delicious pancakes, waffles, french toast, eggs, soups, salads, sandwiches, sides, drinks, cocktails, and a lively atmosphere.
Hours are from 8 a.m. until 3 p.m. on weekdays and from 8 a.m. until 4 p.m. on Saturdays and Sundays.
Biscuit Belly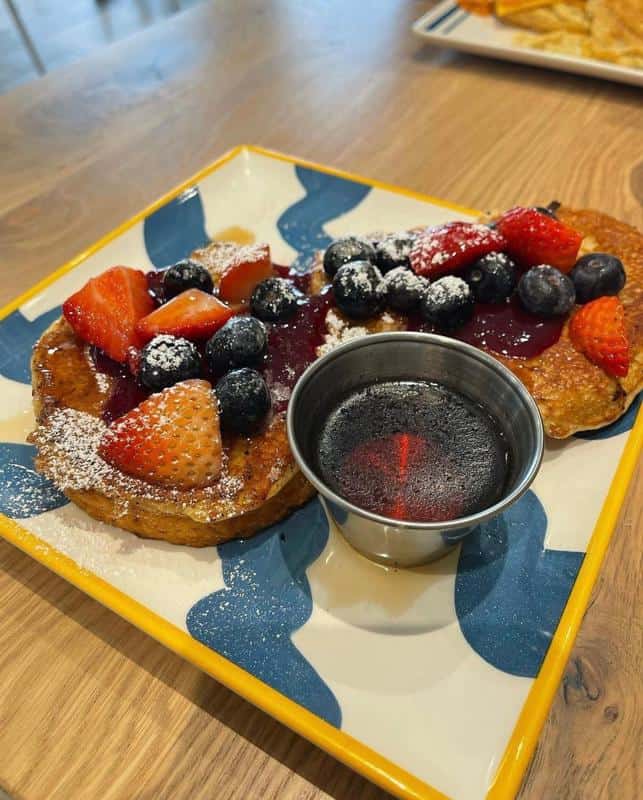 Address: 900 E Main St #101, Louisville, KY 40206
Phone: +1 502 409 5729
Known For: classic Kentucky biscuit sandwiches
Biscuit Belly is a popular Louisville brunch spot that serves the famous Classic Kentucky biscuit sandwiches, as well as other fantastic breakfast options.
The biscuits are made from scratch and have a variety of sweet and savory toppings. One of their most popular biscuit dishes is the Rockwell supreme. It comes with crunchy bacon, over-easy eggs, sausage gravy, and fried chicken breast.
Of course, they also have other traditional American dishes, like pancake corndogs, loaded breakfast tots, and fried green tomatoes. Lastly, pair a delicious meal with a tasty mimosa or a coffee, and you'll have an unforgettable brunch experience!
Hours at Biscuit Belly are from 7:30 a.m. until 2 p.m. on Mondays through Thursdays and from 7:30 a.m. until 3 p.m. on Fridays, Saturdays, and Sundays.
Con Huevos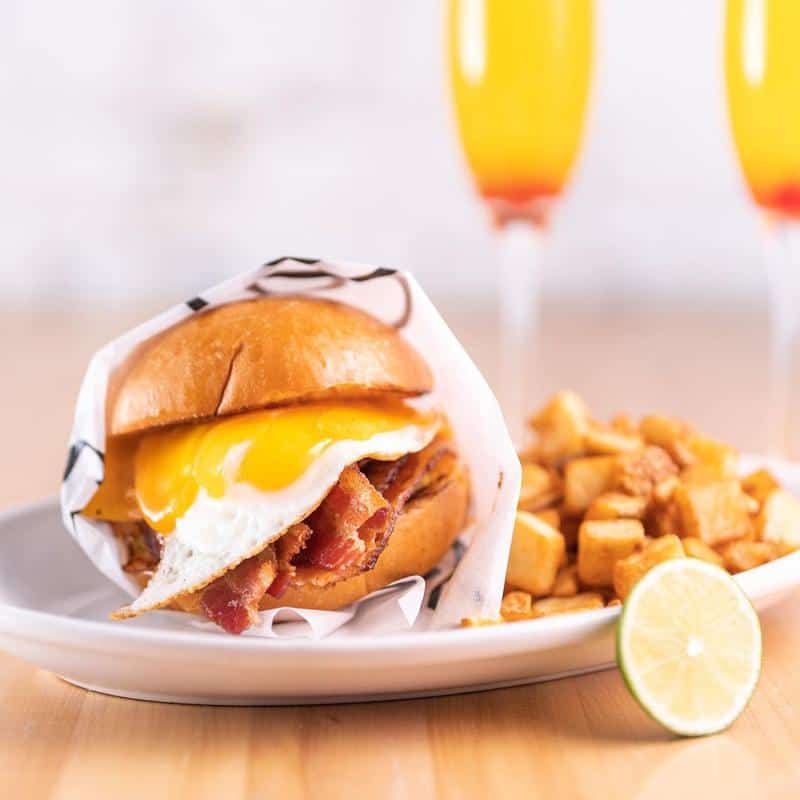 Address: 2339 Frankfort Ave, Louisville, KY 40206
Phone: +1 502 384 3027
Known For: Mexican-style breakfast
Sitting on Frankfort Avenue, Con Huevos is a Mexican-style breakfast restaurant offering piquant Mexican fare, as well as traditional breakfast goodies.
The restaurant's mission is to deliver fresh food, great service, and spicy flavor. So, all dishes are made in an authentic Mexican style, such as huevos rancheros, a tortilla dish with avocado and other savory ingredients, and a flavorful sauce.
Still, if you prefer something different, they also offer classic breakfast items like pancakes, waffles, french toast, burritos, churros, and more.
Hours are from 8 a.m. until 1:30 p.m. on Mondays through Fridays and from 8 a.m. until 2 p.m. on Saturdays and Sundays.
Nord's Bakery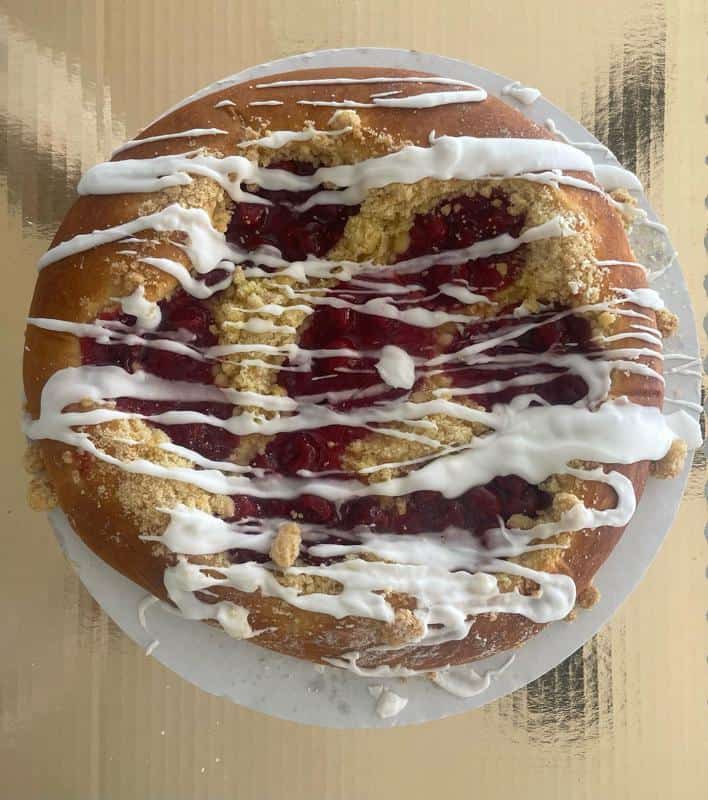 Address: 2118 S Preston St, Louisville, KY 40217
Phone: +1 502 634 0931
Known For: a variety of delectable donuts
Set on South Preston Street, Nord's Bakery has been serving delicious danishes and donuts to the community since 2002.
If you love sweet treats, you will definitely fall in love with Nord's Bakery. Every morning, they prepare sweet pastries to make your day happier and sweeter.
You can order from maple bacon donuts to long john. But don't miss out on the sugary Bostom cream. It's a glazed and fluffy donut stuffed with sugary pastry cream filling and dipped wonderfully in a rich chocolate glaze.
Nord's Bakery is open from 6 a.m. until 2 p.m. every day of the week.
Wagner's Pharmacy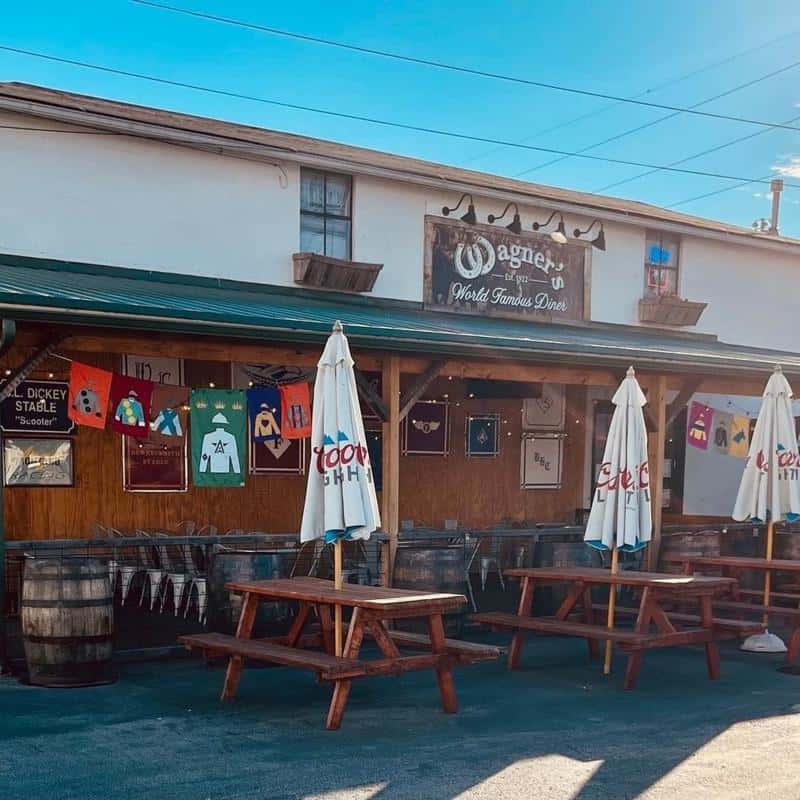 Address: 3113 S 4th St, Louisville, KY 40214
Phone: +1 502 375 3800
Known For: budget-friendly rates
A pharmacy isn't usually the first thing that comes to mind when you think of places to enjoy a good breakfast in Louisville. But Wagner's Pharmacy is, in fact, a legendary breakfast restaurant.
Wagner's has been open in Louisville since 1922 and became a meeting place for food and drinks by the people coming from or going to Churchill Downs.
With breakfast plates, sandwiches, omelets, specials, and even burgers on the menu, Wagner's Pharmacy offers more of a casual dining experience, but you definitely won't be disappointed.
Hours are from 8 a.m. until 2:30 p.m. from Mondays through Saturdays, although this changes during Derby week.
Gralehaus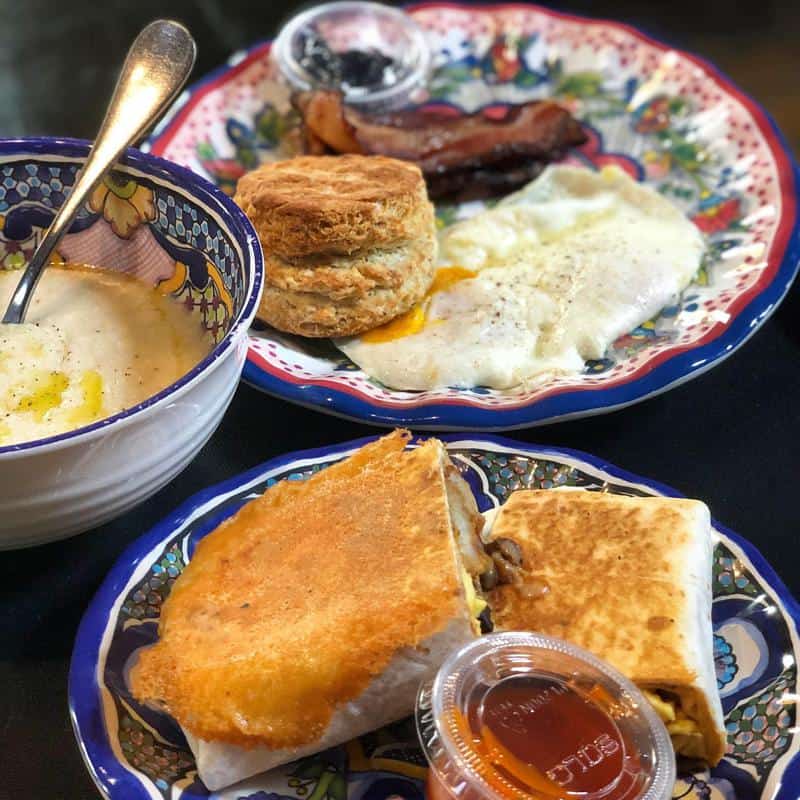 Address: 1001 Baxter Ave, Louisville, KY 40204
Phone: +1 502 857 7457
Known For: delicious all-day espresso
Established in 2014, Gralehaus is an eclectic cafe with some of the best breakfast meals in the city. It is housed inside a Victorian-style home and offers an elegant yet cozy atmosphere.
Breakfast food choices are abundant. Its menu has coffee cake, banana date bread, biscuit sandwiches, and frittatas. A favorite brunch dish among regulars is the signature Gralehaus Cheeseburger.
However, the restaurant is best known for its all-day espresso. You can choose from a wide selection of standard coffees, as well as a few specials. There is also beer, wine, and seasonal cocktails.
Gralehaus is open for breakfast from 9 a.m. until 2 p.m. on weekdays. The cafe is closed on Saturdays and Sundays.
Blue Dog Bakery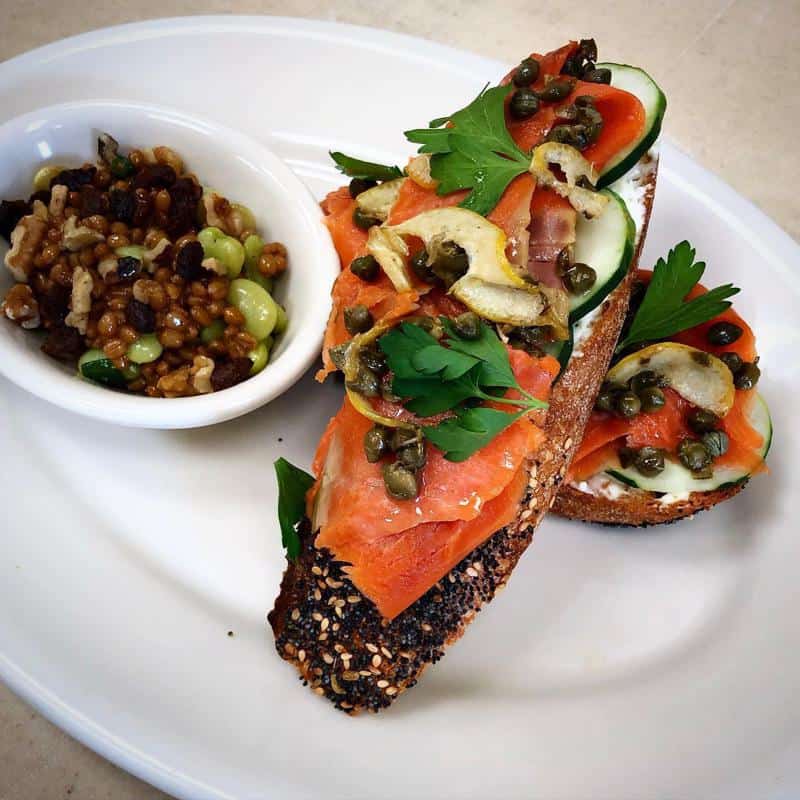 Address: 2868 Frankfort Ave, Louisville, KY 40206
Phone: +1 502 899 9800
Known For: European-style pastries and bread
Founded in 1998, Blue Dog is an artisan bakery with the best European-style pastries and bread in Louisville. It offers a unique and delicious breakfast with savory and sweet treats.
Blue Dog crafts more than a thousand loaves of flavorful and crusty artisan bread every week. Each loaf here takes over 40 hours to produce, allowing the bread to develop the cafe's signature crumb, crust, and flavor.
Moreover, the cafe serves delectable pastries, salads, and other morning goodies. Their most favored treat is Kouign Amann. It is a butter cake with a combination of tender, flaky, crispy, buttery, sticky, salty, and sweet flavors.
Blue Dog Bakery is open for breakfast from 7 a.m. until 4 p.m. from Tuesday to Saturday.
Big Bad Breakfast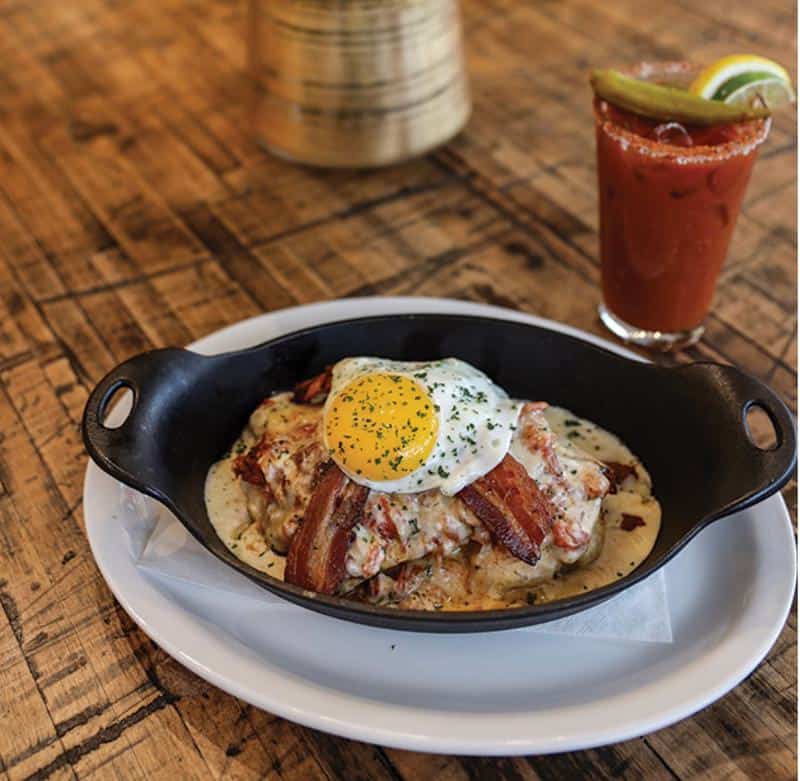 Address: 984 Barret Ave, Louisville, KY 40204
Phone: +1 502 289 8227
Known For: Southern-inspired breakfast menu
Big Bad Breakfast Big Bad Breakfast is a must-try restaurant on Barret Avenue led by award-winning chef James Beard creating tantalizing Southern-inspired meals.
Big Bad features heavenly Southern flavors and creative cooking techniques with roasted coffee to help you kick-start your day on a positive note.
Their Big Bad breakfast plate certainly is the perfect dish for a hearty, satisfying breakfast. It is big, rich, and enticing, filled with crispy bacon, cheddar, potatoes, onions, savory ham, and three scrambled eggs.
Hours are from 7 a.m. until 2:30 p.m. every day of the week.
Morning Fork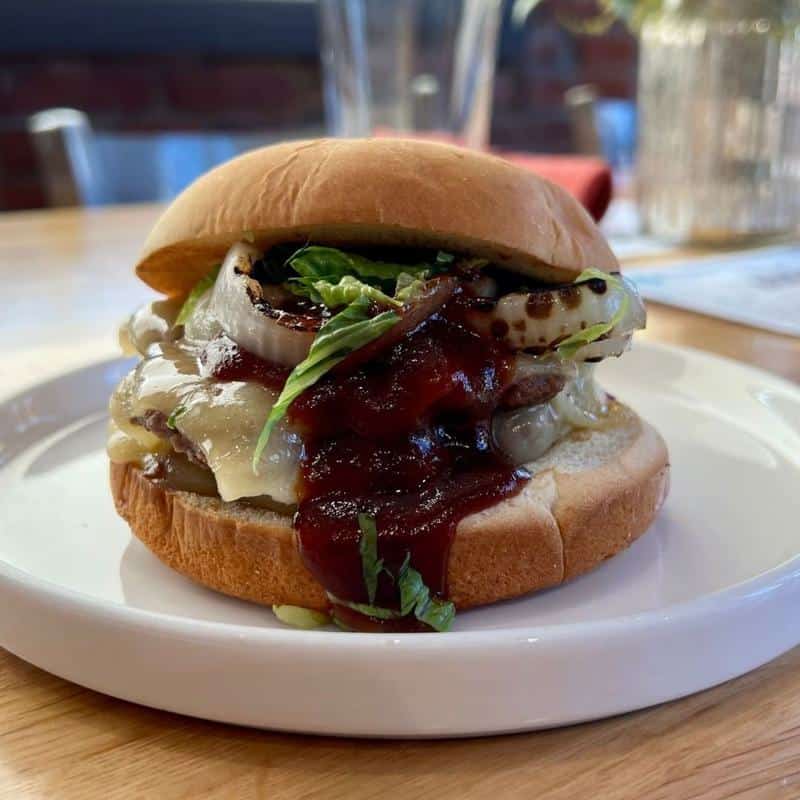 Address: 1722 Frankfort Ave, Louisville, KY 40206
Phone: +1 502 830 9500
Known For: classic Kentucky French toast
Located on Frankfort Avenue, Morning Fork is an informal eatery offering classic lunch, brunch, and breakfast goodies with a modern twist.
The restaurant has an extensive brunch menu. From corned beef hash to savory and sweet crepes, this spot offers a variety of enjoyable early morning meals to fill your stomach.
Both indoor and outdoor seating is available at this great Louisville brunch restaurant, as well as both curbside and carryout. You can also book a special event here if you call in advance.
On Wednesdays through Sundays, Morning Fork Louisville is open from 7 a.m. until 3 p.m. Monday and Tuesday hours are still coming soon.
J Graham's Cafe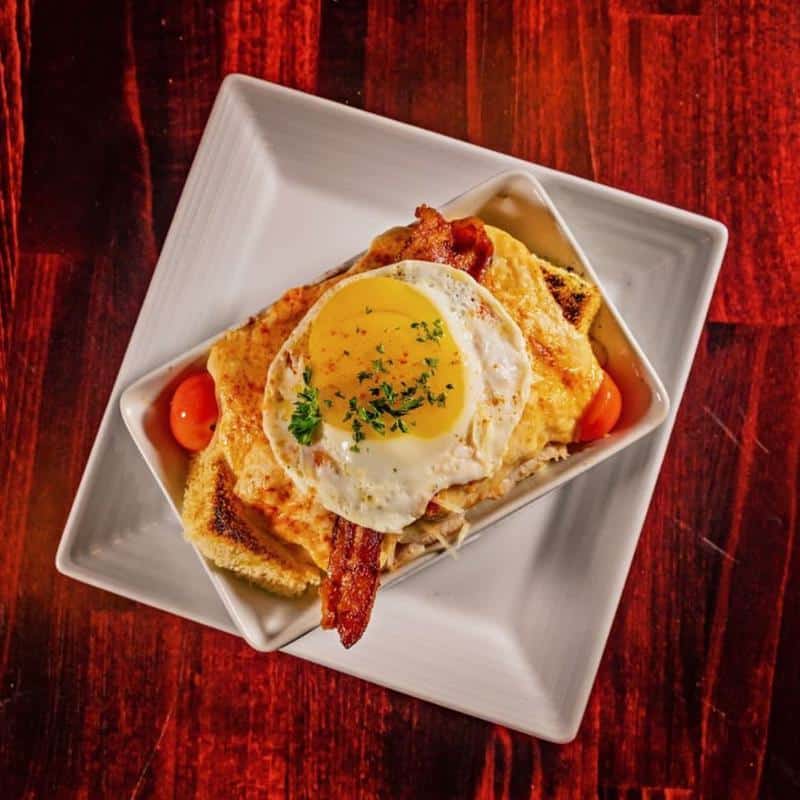 Address: 335 W Broadway, Louisville, KY 40202
Phone: +1 502 583 1234
Known For: lavish breakfast experience
Located within the Brown Hotel, J. Graham's is an elegant downtown cafe with a light-filled ambiance and exquisite breakfast entrees. It offers an upscale breakfast experience like no other restaurant in Louisville.
The Brown Hotel is a colonial mansion with a truly beautiful ambiance and decor. Similarly, the cafe offers a lavish atmosphere with an elevated breakfast buffet.
Also, J. Graham's Cafe is home to the famous hot brown sandwich, a cheesy and gooey tasty sandwich with fresh tomatoes and crispy and salty bacon stuffed on toasted bread.
Hours are from 7 a.m. until 2 p.m. on Mondays through Fridays and from 8 a.m. until 2 p.m. on Saturdays and Sundays.
CC's Kitchen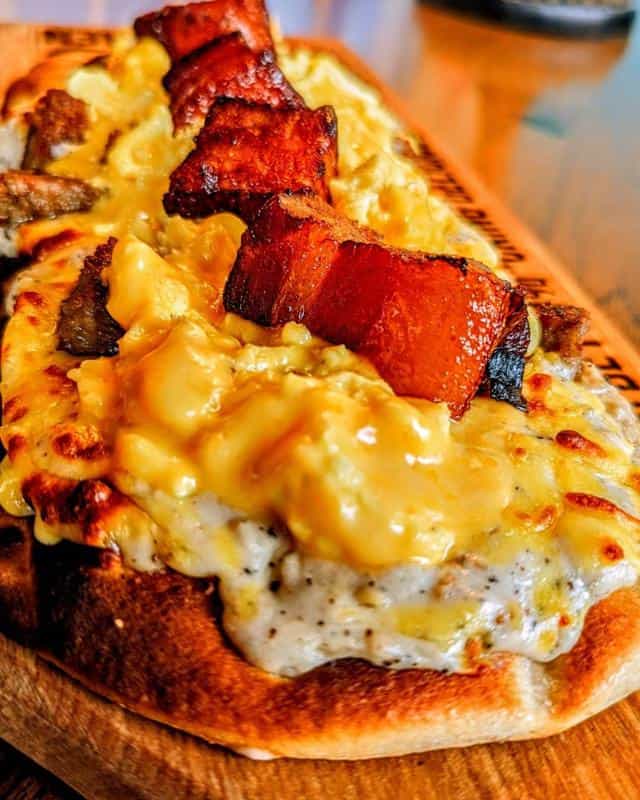 Address: 800 S 4th St, Louisville, KY 40203
Phone: +1 502 215 0797
Known For: brunch while enjoying a lively drag show on Sunday
Set on South 4th Street, CC's Kitchen is a lively and fun eatery offering elevated and health-conscious breakfast and brunch dishes.
The restaurant serves playful and palate-appeasing treats, such as cupcake flights. While on Sundays, it puts up a one-of-a-kind show, combining a drag show with brunch and creating a joyful experience.
The most favored brunch meal is the hangover garbage plate, a rich and piquant mix of crispy fried chicken, savory gravy, sausage, salty bacon, eggs, potatoes, and nachos.
CC's Kitchen is open from 9 a.m.to 3 p.m. on Tuesday, 9 a.m. until 10 p.m. on Wednesday and Thursday, and 9 a.m. to 12 a.m. on Friday. On weekends it opens from 10:30 until 5 p.m.
Read More:
Final Thoughts
Louisville is a beautiful city with plenty of breakfast and brunch options that will satisfy everyone's cravings. From casual eateries to grab a breakfast sandwich to a local cafe with delicious pastries and elegant restaurants to feast on classic hearty dishes. No matter what you choose, you will be delighted with the city's diverse, rich-flavored and exciting cuisine.
Map of Best Breakfast & Brunch Spots in Louisville