California is known for its pristine beaches, so it's expected that San Diego is no exception to the rule. A thriving and vibrant metropolis along emerald coastlines has been a source of inspiration for thousands. They provide all the necessities to ensure that eager-to-impress Chefs are never left wanting. As a result, the hospitality industry has had booming success.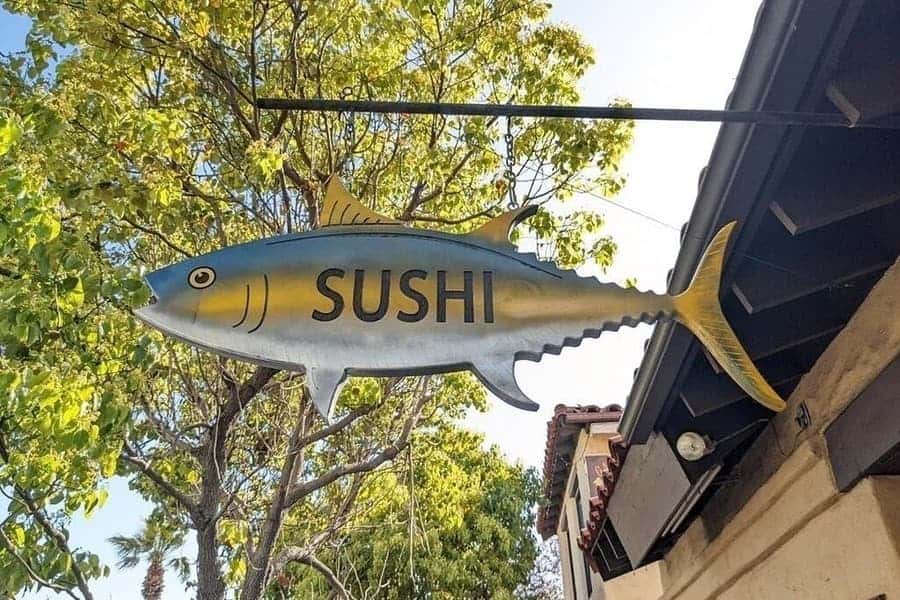 With the ocean on its doorstep, talented and devoted sushi chefs have found a way to truly indulge the locals in some incredible Japanese fare. There is no question that San Diego has some of the most promising uprising sushi restaurants in America. So, without floundering further, here are some of the best Sushi restaurants in San Diego.
Best Sushi in San Diego
Soichi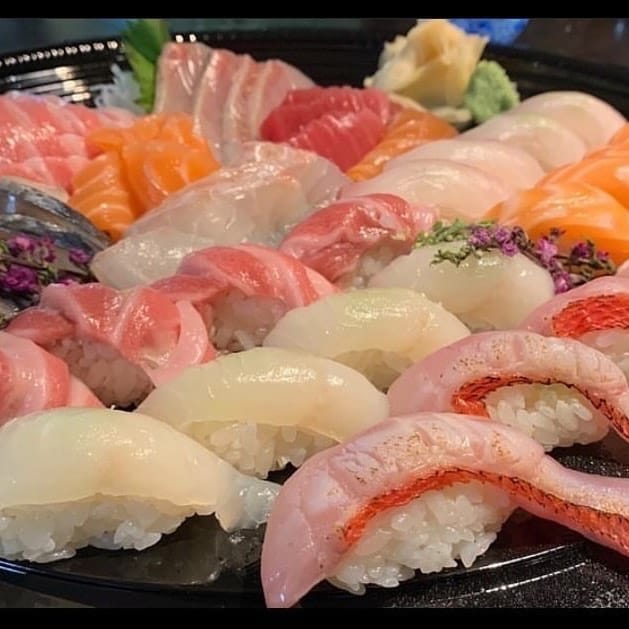 Location: 2121 Adams Ave. San Diego, CA 92116
Hours: 4:30 pm to 9:30 pm (Wednesday to Sunday)
Price: $$$$
After working alongside Takeaki Tadokoro, Soichi Kadoya has become a local legend for his pristine use of skill. Earning Soichi, his concept, a Michelin star.
The omakase selections from Soichi that has undoubtedly won their favor. Each omakase selection is prepared and customized to the patron by Chef Soichi himself. The menu does include alternatives to sushi, although they are relatively limited. Soichi's aim has always been to create a sensual experience for diners, in which they have not failed.
Sushi Tadokoro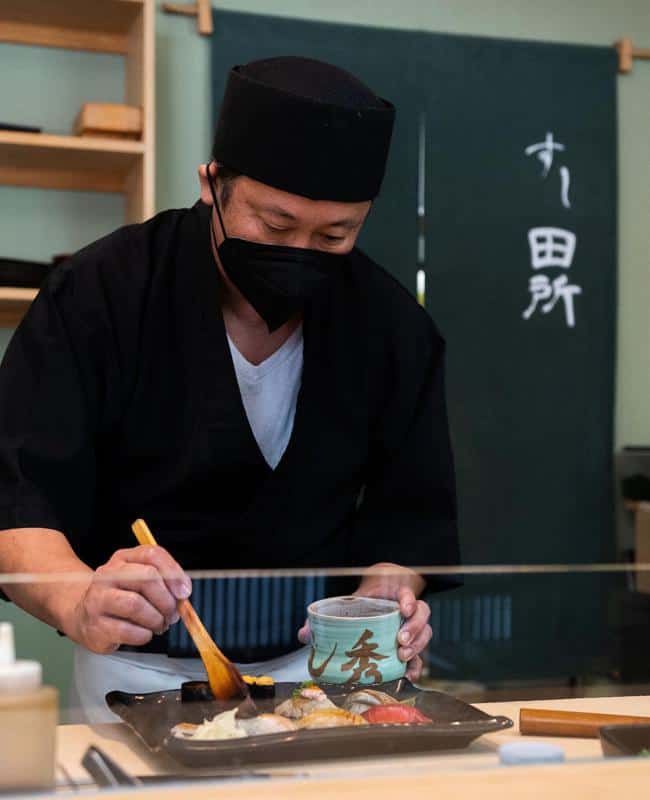 Location: 2244 San Diego Ave, San Diego, CA 92110
Price: $$$
Owner Tadokoro is a master and has specialized in bringing the most pristine Edomae-style sushi to patrons' palates for years. In 2021 he was awarded a Michelin star, which has only boosted the business and prestige.
Edomae-style sushi is a finely aged traditional means of preparing sushi. It has since become almost a lost art, but this unassuming restaurant has resurrected it. We can only recommend you tuck into the omakase as you'll never fully understand the intense flavors until the chef chooses for you.
Reservations are highly encouraged to avoid disappointment, especially for dinner service.
Hidden Fish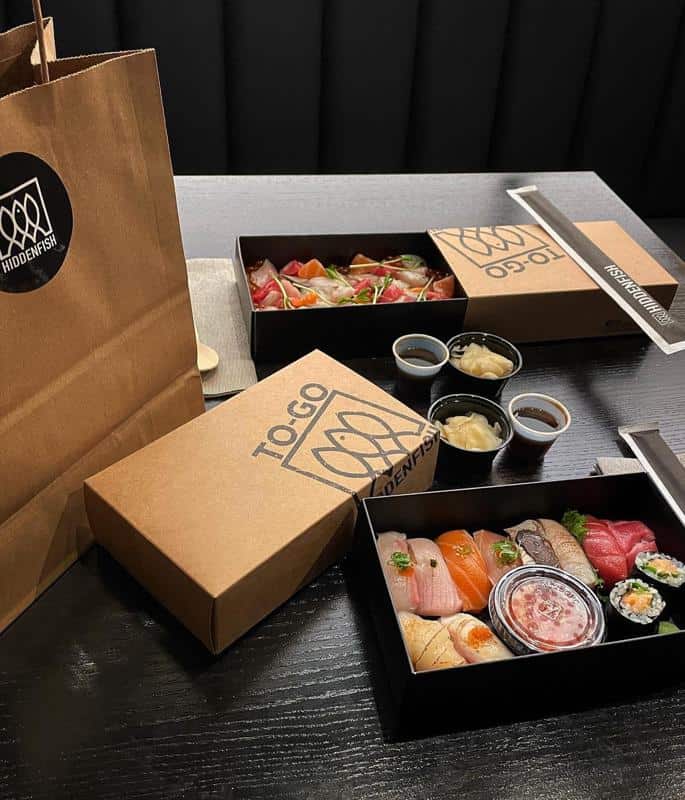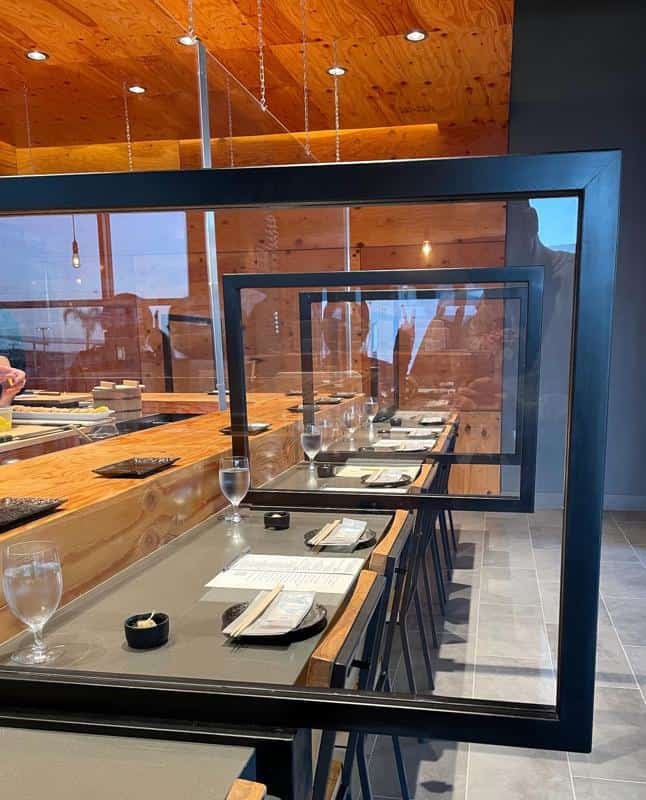 Location: 4764 Convoy St. Ste A, San Diego, CA. 92111
Hours: 5:30 PM to 10:30 pm (Tue to Sun)
Price: $$$
Hidden Fish is a richly diverse breath of fresh air from the usual thoroughfare of sushi restaurants in America. It is one of the first of its unique approach in San Diego. With Chef Hong at the helm, it creates an elaborate timed Omakase experience.
With Japanese-imported seafood, you are in for the most genuine Japanese experience you can find. Dining takes place in increments of 90 minutes. It's an intimate restaurant with a meer 13 seats stationed around Chef Hong, who creates his masterpieces in an almost unreal dance of culinary expertise. They carry the reputation of being upmarket incredibly well.
It's an unreal experience for any eager foodies to try, and with the intimacy it brings, one could almost call it romantic.
Sushi Ota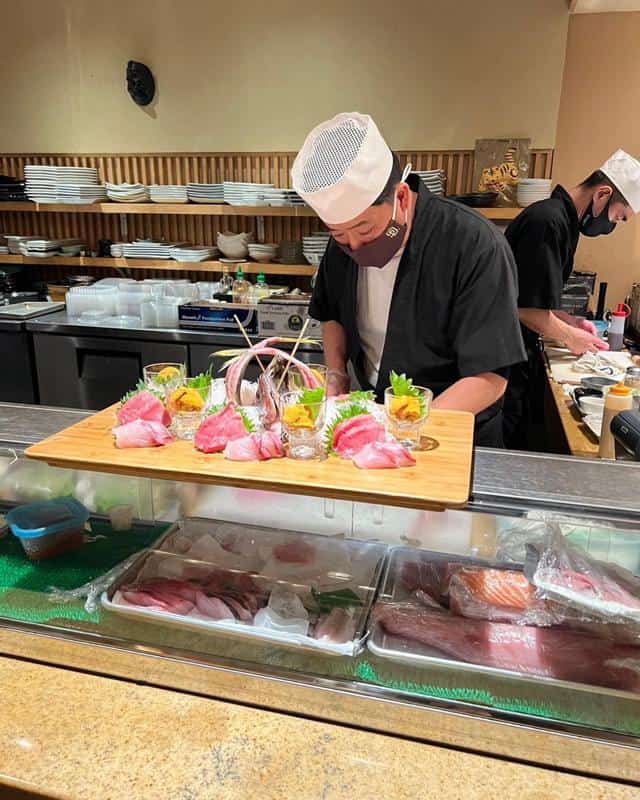 Location: 4529 Mission Bay Dr, San Diego, CA 92109
Price: $$
Sushi Ota is reminiscent of a strip-mall type hangout. However, you'll be surprised to walk in and find a refined, classically modern interior that breathes a little more class into it than your local Five Guys.
The star feature here is not the ambiance but the menu itself, which ranges in the degree of expertise and style. You'll find the menu is adventurous, from delicious hot plates to other traditional-styled dishes. But we can only describe their sushi list as being something out of a dream. Likewise, their sustainably-sourced seafood is a specialty in its own clause. So it deserves the hype and praises it has acquired.
While the venue itself may not seem like something worth the effort, they make up for what they lack in charisma and charm. After all, the way to one's heart is through the stomach.
Himitsu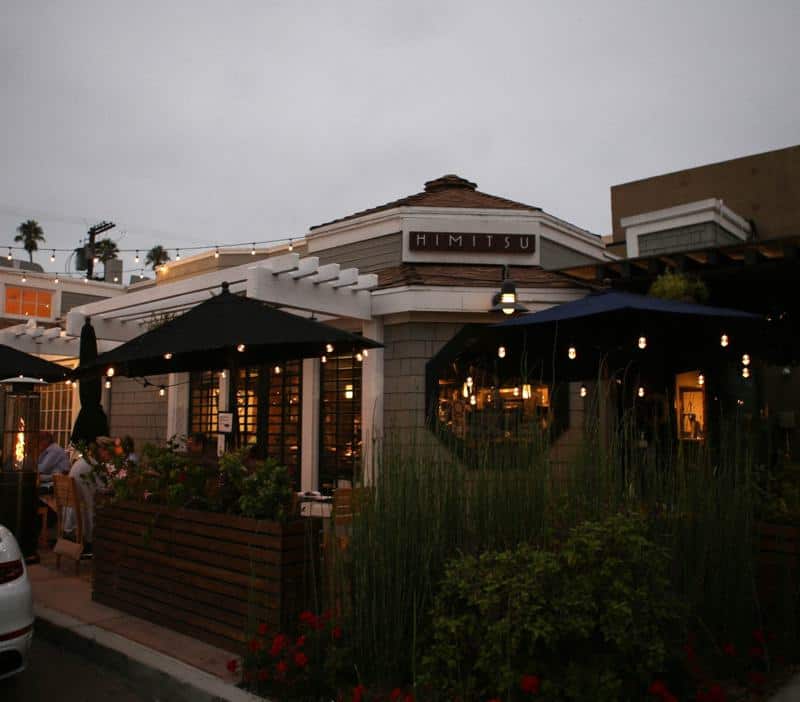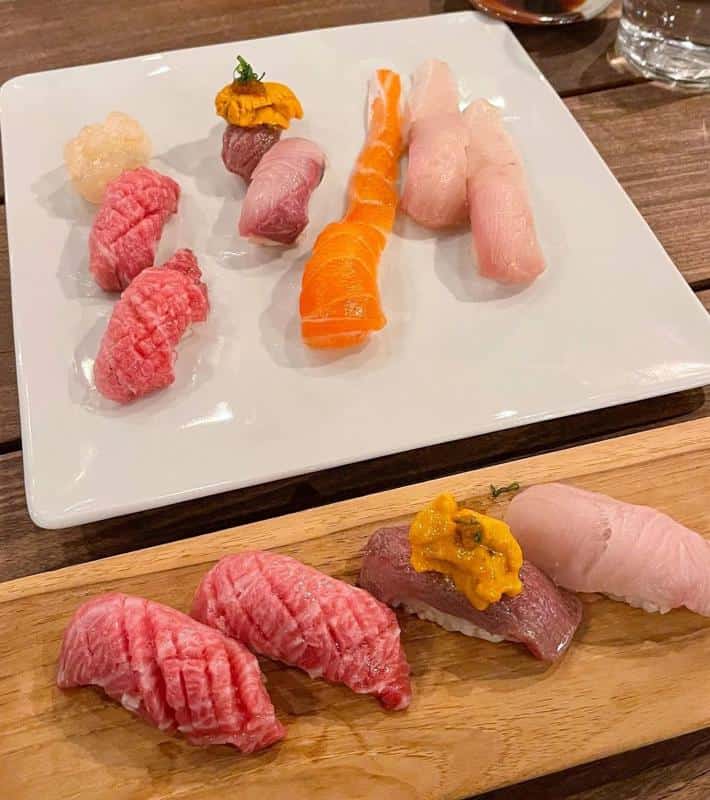 Location: 1030 Torrey Pines Rd G, La Jolla, CA 92037
Price: $$$
Sometimes places off the beaten path can be a winsome experience. Chef Mitsu Aihara is the eclectic creator of Himitsu, which translates to "Secret." Still, we're about to out them for being far too good to be hidden much longer.
The menu is a diverse range of Japanese small plates and sushi, with a more traditional approach to what is on your plate than not. Skipping the overly zealous sushi of more Western establishments, you'll find quality seafood. Chef Aihara's methods accentuate the full flavors of the fish and bring out all the best in the natural origins that you could ever hope for.
It's a beautiful and transformative venue highlighting all the best things you could want from an evening out. We'd like to mention that booking should be prioritized.
Ikiru Sushi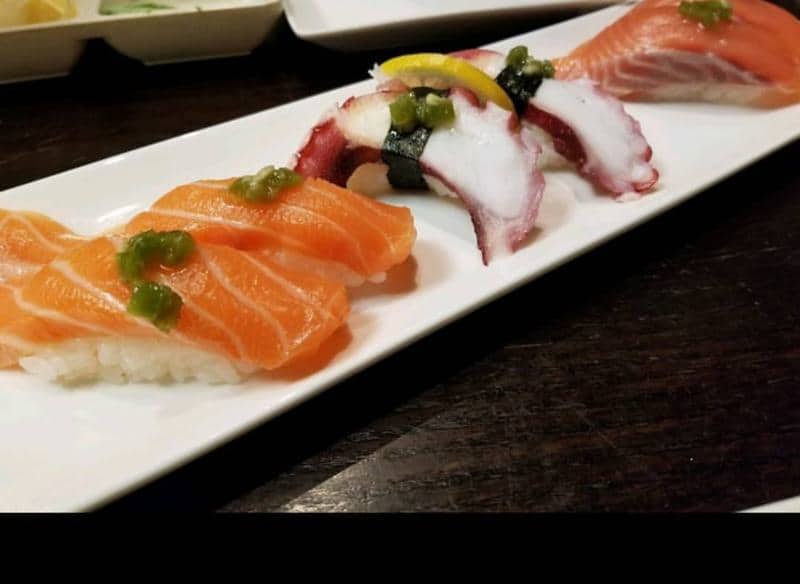 Location: 2850 Womble Rd SUITE 105, San Diego, CA 92106
Price: $$
Ikiru Sushi is a beautifully integrated Japanese restaurant that boasts no-frills to sweep away competitors. Chef Jon Hon whose incredible talent and passion for traditional, old-style Japanese cuisine have stirred up quite a name for this little venue.
If Chef Hon is passionate about anything, it's ensuring he is as up to speed with global trends as possible. Each item of seafood is carefully selected for quality and flavor. Then, chef Hon turns them into delicious, melt-in-your-mouth small plates with a bit of unusual preparation. Even their rolls have impeccable flavor balance, creating a perfect equilibrium between new and old.
Located in the Liberty Station, they receive a lot of foot traffic. As a result, reservations should definitely be made.
Yoshino's Japanese Restaurant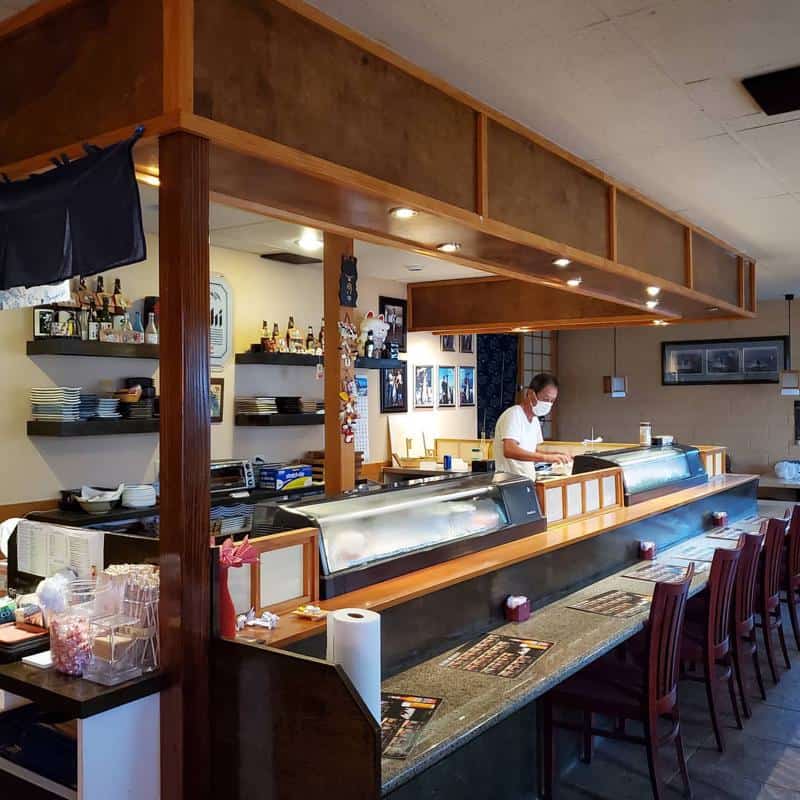 Location: 1790 W Washington St, San Diego, CA 92103
Price: $$
Yoshino's Japanese Restaurant is a quaint and almost unassuming little spot that beautifully upholds its cuisine with excellent character.
Their menu is exotic in taste and has delicious, fragrant flavors. Simplistic yet diverse with a range of different meals. They sustainably and locally source their seafood, which is incredibly fresh and melts like butter on the tongue. This fused with Western ingredients has created a divine menu that is imaginative and delicious.
We beg that you don't let looks deceive you. They're a grand venture that serves sushi that could make grown men sob tears of pure euphoria.
Azuki Sushi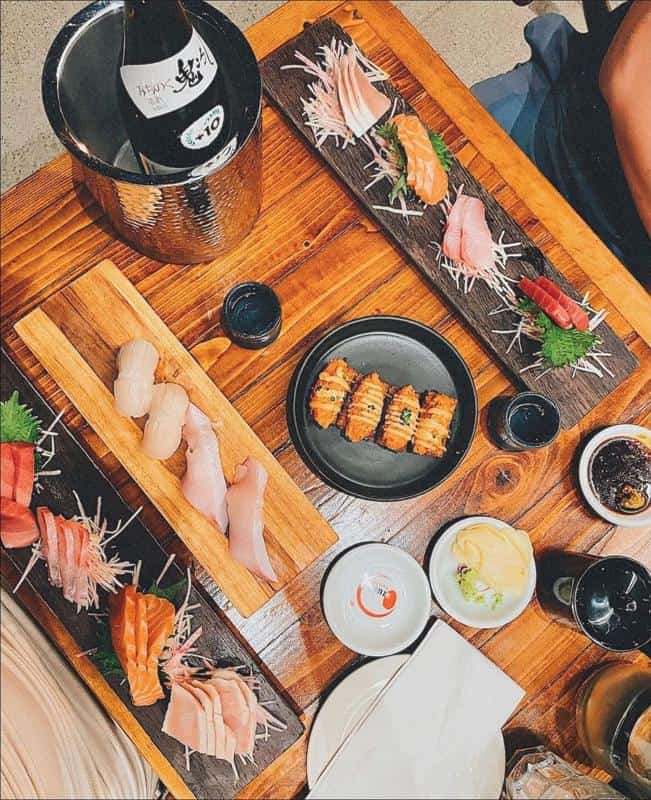 Location: 2321 Fifth Ave, San Diego, CA 92101
Price: $$
As far as trendy and modern go, Azuki Sushi has outdone themselves, encapsulating an avid fan base that has continuously supported them.
Their menu is predominantly dedicated to sushi; we don't blame them. Nestled on the pages are some delicious Japanese delicacies we highly recommend. You can try your hand at the dumplings before investing in a beautifully prepared Omasake. The sushi is a diverse range from sashimi to special rolls that incorporate meticulously sourced ingredients for quality and truth to taste.
They don't offer a massive selection of seating, so we highly recommend booking if you'd like a table for the evening.
Also Read: Best All You Can Eat Sushi in San Diego
Hane Sushi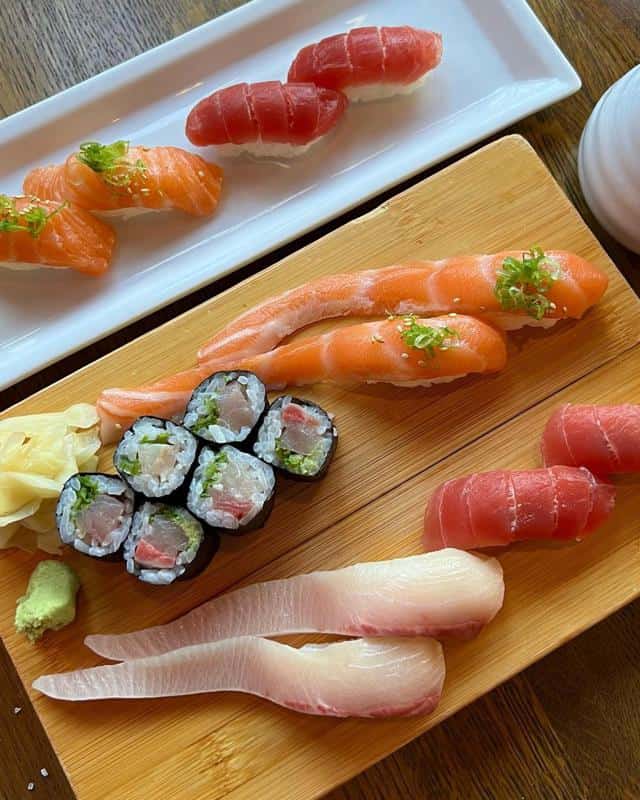 Location: 2760 Fifth Ave, San Diego, CA 92101
Price: $$$
Hane Sushi is a fanciful little spot that, despite looks, is rather friendly and incredibly welcoming. They deal in Japanese cuisine in all its base forms but of course, as per name sake, they specialize in some of San Diego's finest sushi options.
The menu is not strictly sushi and does boast a lot of variation in terms of dishes you can have. Including and not limited to teriyaki, soups, and salads. Obviously, sushi takes up the brunt of the menu with plenty of variety. They have successfully and continuously managed to bring diverse flavors to their sushi rolls for years.
The interior is simplistic and incredibly cozy, taking a modern twist without being overbearing. It's a lovely spot for small intimate get-togethers over good Sake.
Kokoro Restaurant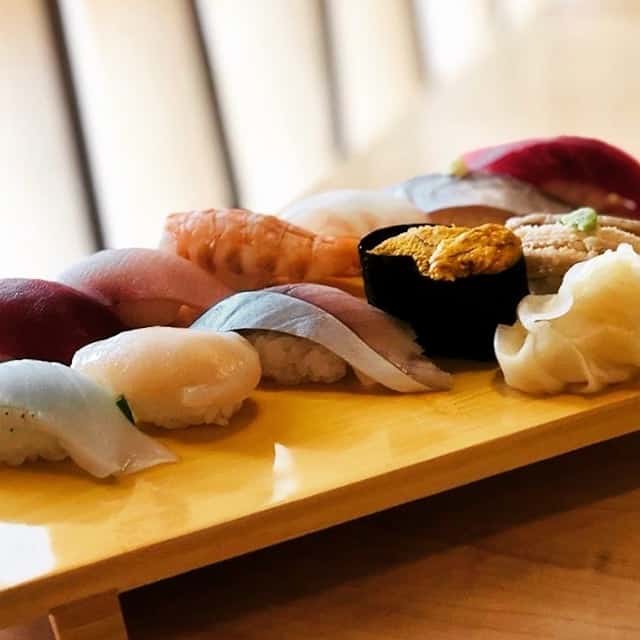 Location: 3298 Greyling Dr, San Diego, CA 92123
Price: $$
Kokoro is a strong neighborhood contender, with a casual and vibrant atmosphere that wants little from diners aside from unbridled love of Japanese cuisine.
They are by no means the fanciest nor most elaborate place in town, but their dishes are incredible. You can find a medley of hotplates to start your evening before the main event.
The chefs expertly create unique and fusion sushi rolls and dishes that melt on the tongue and give avid sushi fans ample reason to make return visits. It is a quaint and understated restaurant that is well suited to all occasions.
Harney Sushi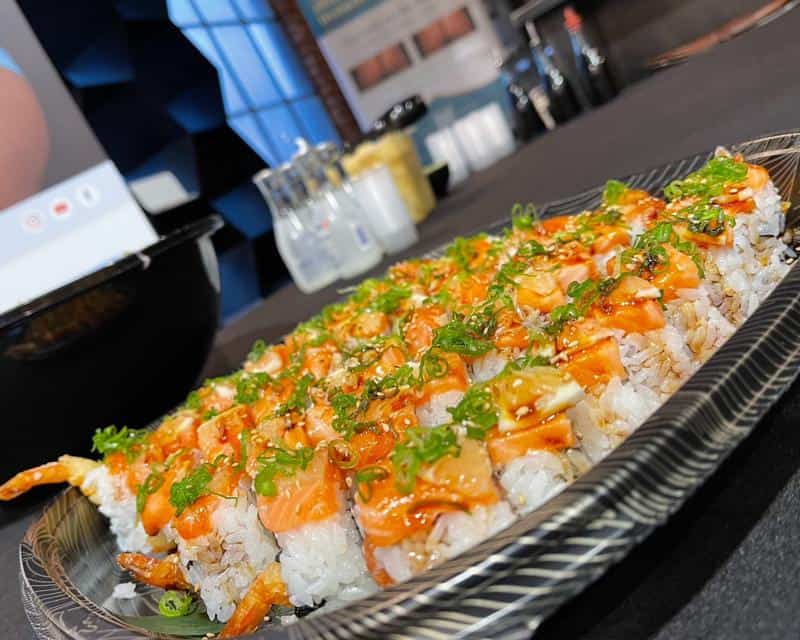 Location: 3964 Harney St, San Diego, CA 92110
Hours: 4:00 pm to 10:00 pm
Price: $$
With awards in abundance, Harney Sushi is a cornerstone for San Diego Sushi spots. They have been around since 2001, and if their age doesn't speak wonders for their food, we don't know what else could convince you.
They take a new spin on the usual sushi dishes and have incorporated an option that is very unique indeed. You may graze a section donned to specialty nigiri among the diverse and very generous offerings on the menu. Again, they have found a way to turn something simple into something delectable.
Their modern take on their food transcends everything. The entire restaurant is designed and decorated to look stylish and trendy.
The Joint
Location: 4902 Newport Ave, San Diego, CA 92107
Price: $$
The Joint is a Tapas and Sushi Bar founded in 2011. It has been over a decade, and it still rings a bell in the minds of many locals. It has woven itself into the fabric of its community as a family-friendly establishment serving great food and an incredible atmosphere.
You'll find its sushi has some interesting influences. They pride themselves on locally sourced ingredients that are refined to suit the palate the restaurant provides. They don't disregard traditional sushi entirely. You'll be pleased to know. But it's their sushi rolls that are so immensely packed with flavor.
Saiko Sake & Sushi Bar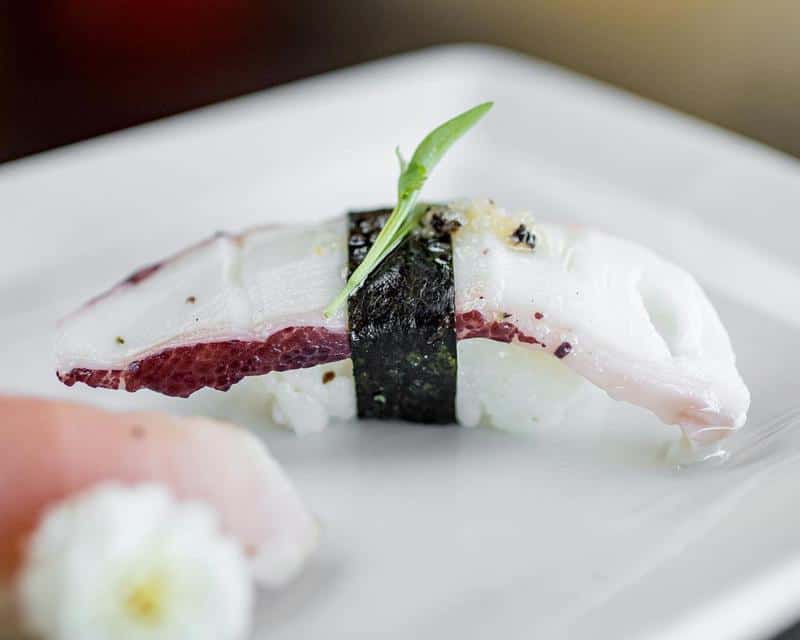 Location: 2884 University Ave, San Diego, CA 92104
Price: $$
Saiko Sushi's ever-growing popularity is becoming widespread as more hungry patrons flock to their venues to get their hands on the desirable delicacies hidden behind the walls.
Expanding and boldening flavors with unique concoctions of ingredients that truly set them apart from your local sushi bar. They have gone so far as to call some of their menu options "New-style" and incorporate a range of flavors you'd never usually picture being paired with seafood. We highly recommend it if you want to have a taste extravaganza that is out of this world.
Lumi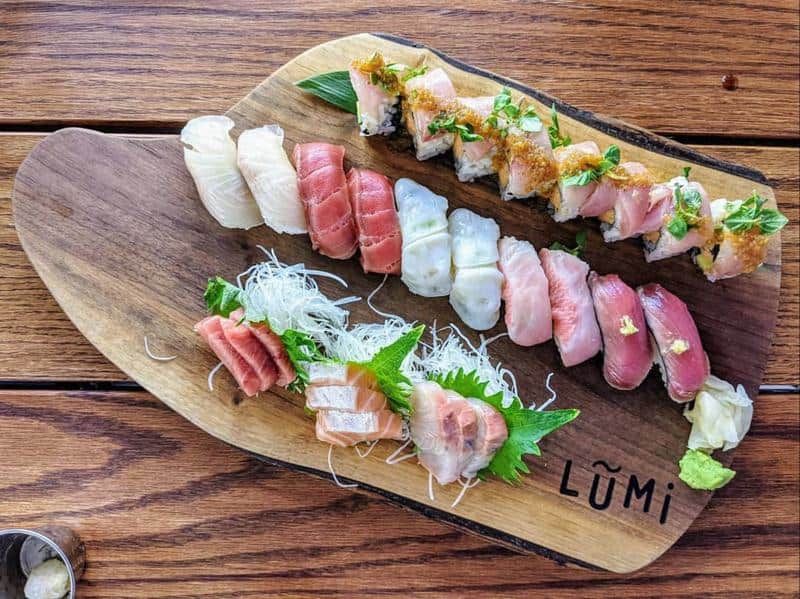 Location: 366 Fifth Avenue, San Diego, CA 92101
Price: $$$
Lumi is an eclectic rooftop experience fruitfully imagined by Michelin-star Chef Akira Back. As a result, you can revel in a new kind of dining experience, unlike anything you've ever had before.
It stretches the imagination and exploits many methods to enhance flavors and ingeniously create fresh, unique dishes. However, the true masterpieces are the exquisitely prepared sashimi, nigiri, and sushi rolls. The ingredients are all locally sourced, with incredible depth of flavor and refreshing quality that is so undeniably perfect.
It is a thriving, bustling party for all occasions that serves nothing but the most delicious sushi you and your friends could get your hands on.
Sushi Deli 3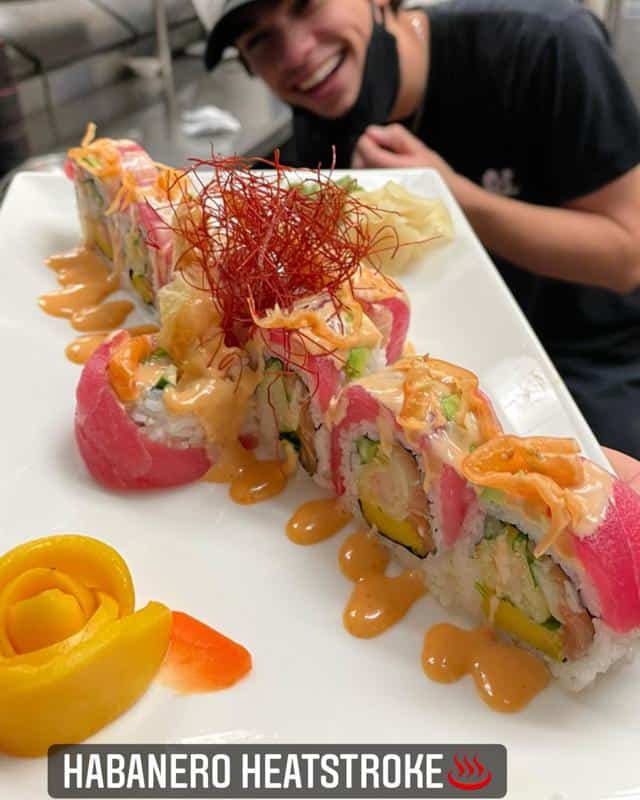 Location: 7986 Armour St, San Diego, CA 92111
Price: $$
There's a beauty in classic, casual restaurants that a lot of people tend not to see as easily. Sushi Deli 3's entire concept is based on an inherent love for sushi and good vibes.
Boasting elaborate sushi dishes. They have added surprising diversity to their menu that has helped them develop a flavor and brand that is unique to Sushi Deli 3 only. Opting for a more Westernised menu to suit the tastes of their patrons, but with skill and ingenuity, they have truly created a dining experience you'll be happy to return to.
Every occasion here is welcoming and can be enjoyed indoors or in their covered-patio area against a hand-painted oceanic backdrop.
Also Read:
Conclusion
With an incredible panoramic ocean view, San Diego was built to thrive off a bustling seafood industry that sushi chefs have grabbed by the horns. There is excellent skill and talent to be found off the beaten path here.
As is a true California city custom, San Diego knows how to make some of the best sushi you'll ever try.