Lincoln is the second largest and capital city of Nebraska. It is a lively city with various attractions to visit, vibrant and youthful nightlife, and rich history and culture to boast about.
While in Lincoln, you can go for a tour in the Nebraska State Capitol, a lively night out in the Historic Haymarket District, or see a Broadway show or performance from headlining musicians.
Or, if you are on a family vacation you can visit Lincoln Children's Museum or the Lincoln Children's Zoo. Then discover the botanic garden and museums on the University of Nebraska campus.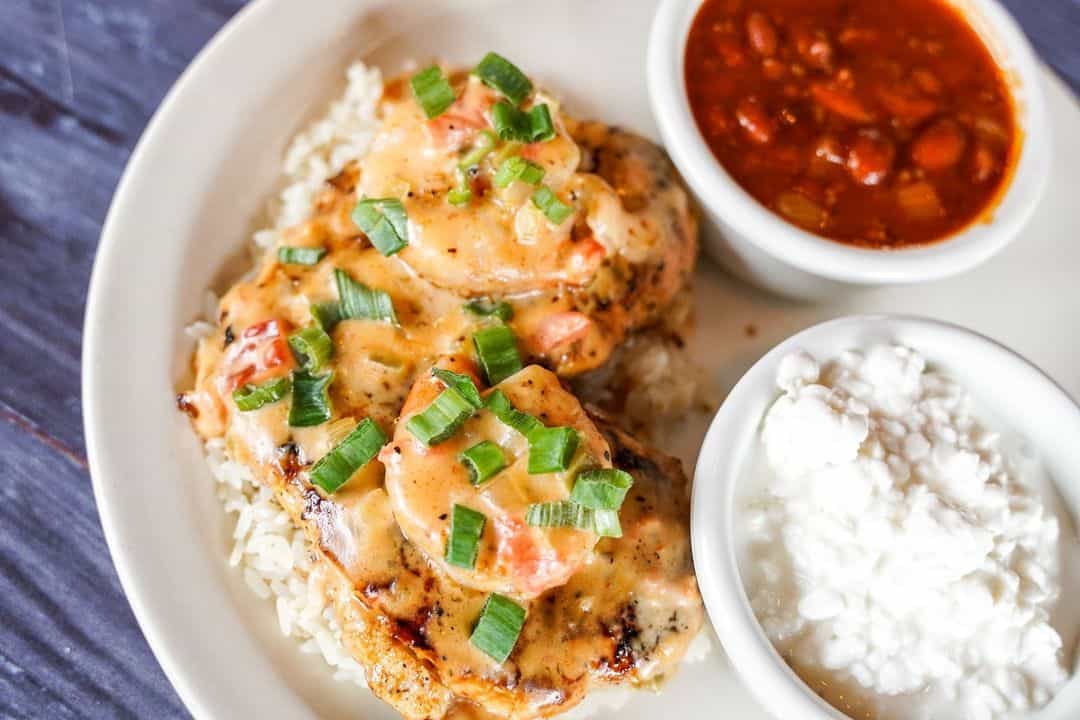 Still, no matter what your plan is, you should taste the city's food to determine your favorite local breweries, wineries, and restaurants. After all, Lincoln's culinary scene is thriving and blooming.
From international eats to classic Midwest steaks, Lincoln has a plethora of food choices. In fact, in the historic Haymarket district, visitors will even find more than 100 eateries. And, to help you make the right picks, we've gathered the best restaurants you should try.
Best Restaurants in Lincoln, NE
Lazlo's Brewery and Grill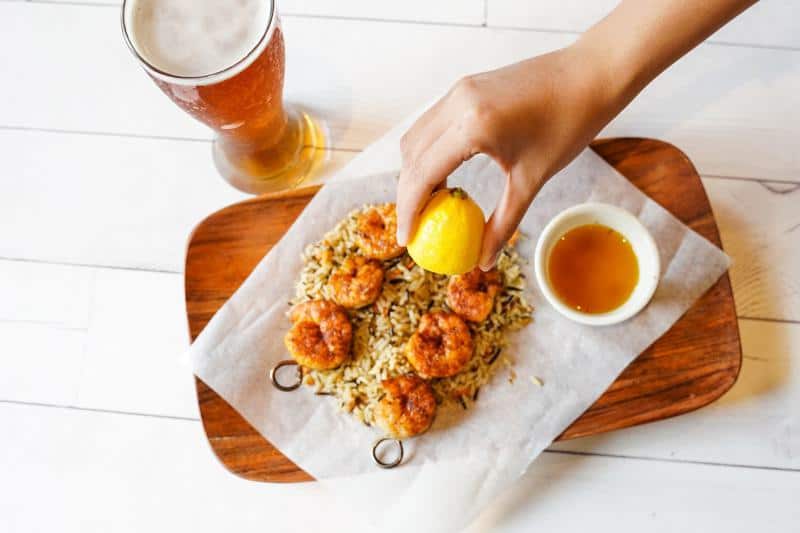 Address: 5900 Old Cheney Rd, Lincoln, NE 68516
Phone: +1 402 323 8500
Known For: lively and friendly environment
Situated in South Lincoln, Lazlo's Brewery and Grill is a lively and exciting brewery serving some of the best food in Lincoln.
The brewery has fantastic deals, as well as happy hour specials, making it one of the coolest hangout spots in the area. Furthermore, it features an outdoor patio, perfect for enjoying a cold beer on a sunny day.
Additionally, it has an extensive menu with tasty meals for adults and children. That's why it's one of the best-rated restaurants in Lincoln for families. Their signature dish is the prime rib. Cooked to perfection, this juicy, ambrosial rib will surely melt nicely in your mouth.
Leadbelly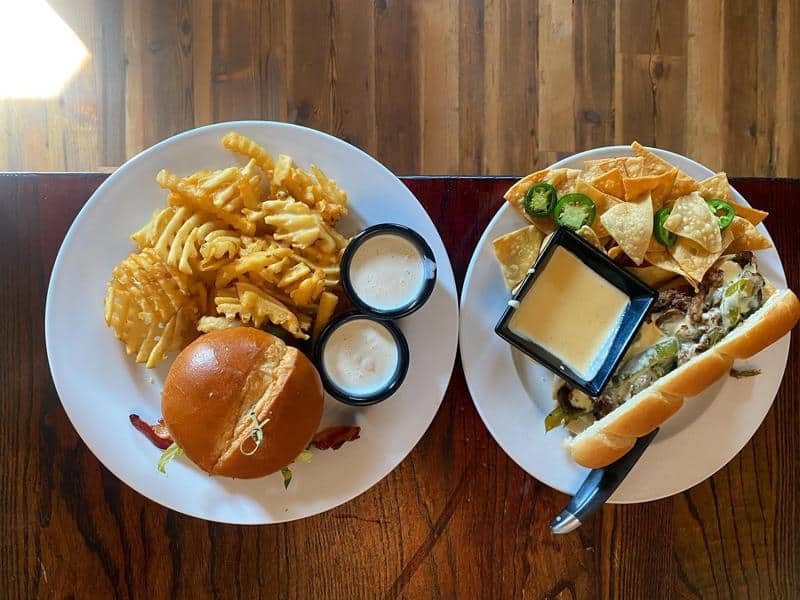 Address: 301 N 8th St, Lincoln, NE 68508
Phone: +1 402 261 8849
Known For: American fare with a modern twist
Located in the Haymarket neighborhood, LeadBelly is a casual restaurant offering a modern twist on several American classic dishes. It is the ideal spot for those looking for one of the most popular restaurants in the city.
Leadbelly gained its popularity thanks to its innovative menu. Here you will find from salads to appetizers, American classics, and mouthwatering burgers.
For a simple yet delectable meal, go for their full leaded jacket. Another divine Leadbelly classic is the popular and tempting burger with crisp fries, fresh veggies, eggs, and a cinnamon roll.
Blue Sushi Sake Grill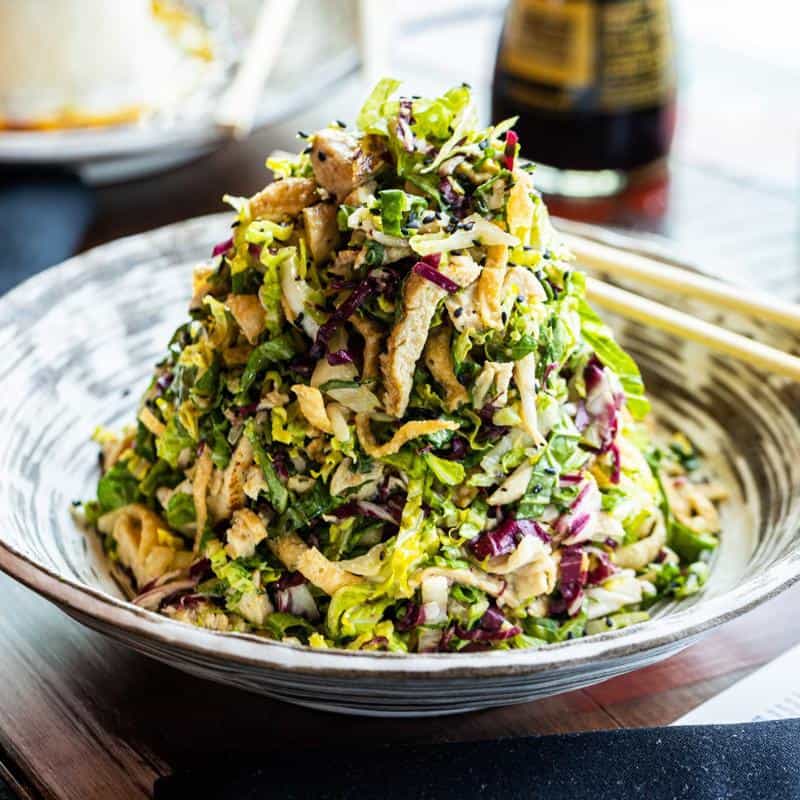 Address: 808 R St, Lincoln, NE 68508
Phone: +1 402 805 4232
Known For: large selection of sushi rolls at affordable prices
Blue Sushi Sake Grill is a downtown eatery offering innovative and traditional sushi in an energetic and modern atmosphere. Thanks to its fantastic happy hour deals, it became one of the most popular restaurants.
Specifically, Blue Sushi has successfully combined variety and value without compromising experience or quality. Its menu consists of a large selection of nigiri, sashimi, and maki, as well as desserts and other Asian-inspired plates.
Be sure to try their mango crab rangoons with the spicy mango sauce. Their filled, rich crab meat will sweep you away with its wondrous briny, and salty flavors.
Engine House Café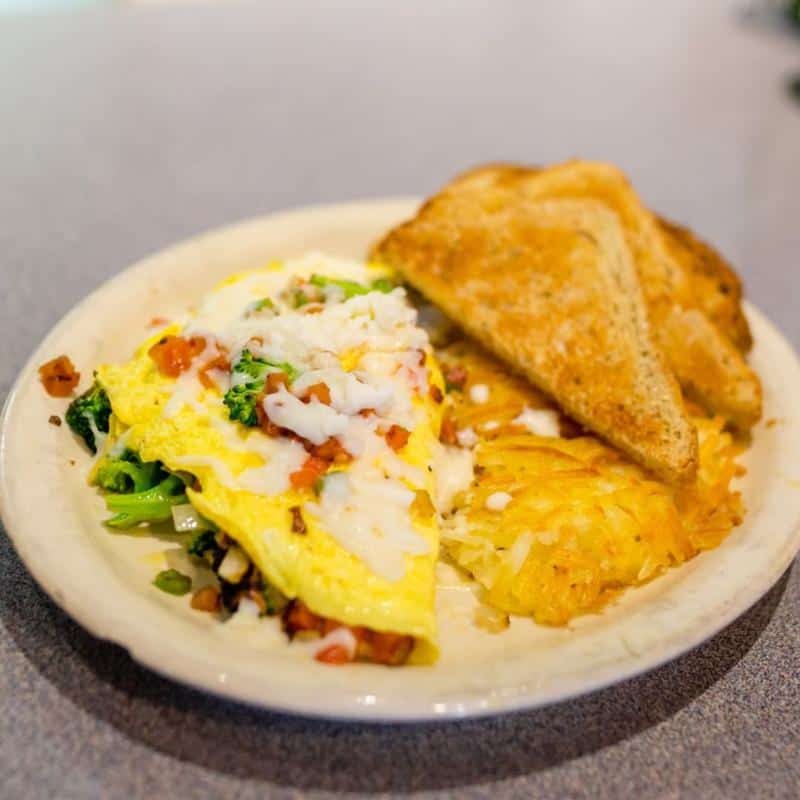 Address: 6028 Havelock Ave, Lincoln, NE 68507
Phone: +1 402 467 2880
Known For: historical charm and lively ambiance
Housed in a former 1900 fire station, Engine House Cafe combines delicious American comfort food with history.
It gained popularity thanks to its delectable breakfast entrees and tons of hearty plates throughout the day, such as French toast. Furthermore, with its historic charm featuring wooden ceilings and impressive memorabilia, it is one of the most unique cafes in the city.
Be sure to try their pancakes. They come in large portions, are fluffy and light, and have a classic buttery taste. You can also add a plate of their delicious avocado eggs benedict to make your meal even more filling.
FireWorks Restaurant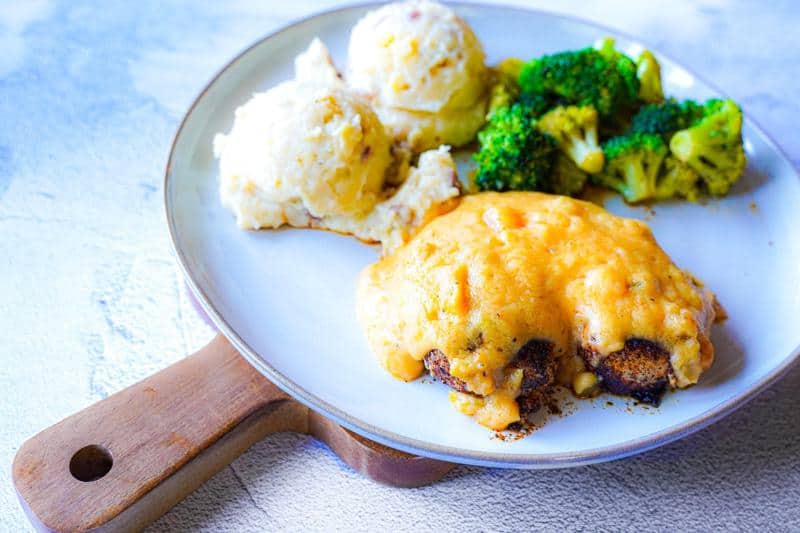 Address: 5750 S 86th St #6053, Lincoln, NE 68526
Phone: +1 402 434 5644
Known For: vibrant ambiance and spacious dining room
Fireworks Restaurant is famous for its wood-fired cooking, international flavors, and made-from-scratch recipes. It is a vibrant restaurant accommodating everyone's tastes and preferences.
Home to expert chefs, the restaurant will surely satisfy your cravings with its wood-fired goodies, including pizza and rotisserie meats. Furthermore, with its spacious dining room and lively setting, it's one of the best birthday restaurants in Lincoln.
Their signature dish is the rotisserie prime rib. Frankly, it is divine. Rubbed with fresh spices, it is slightly crispy on the outside yet incredibly juicy, flavorful, and tender. Make it even more delectable by adding a serving of mac and cheese.
The Green Gateau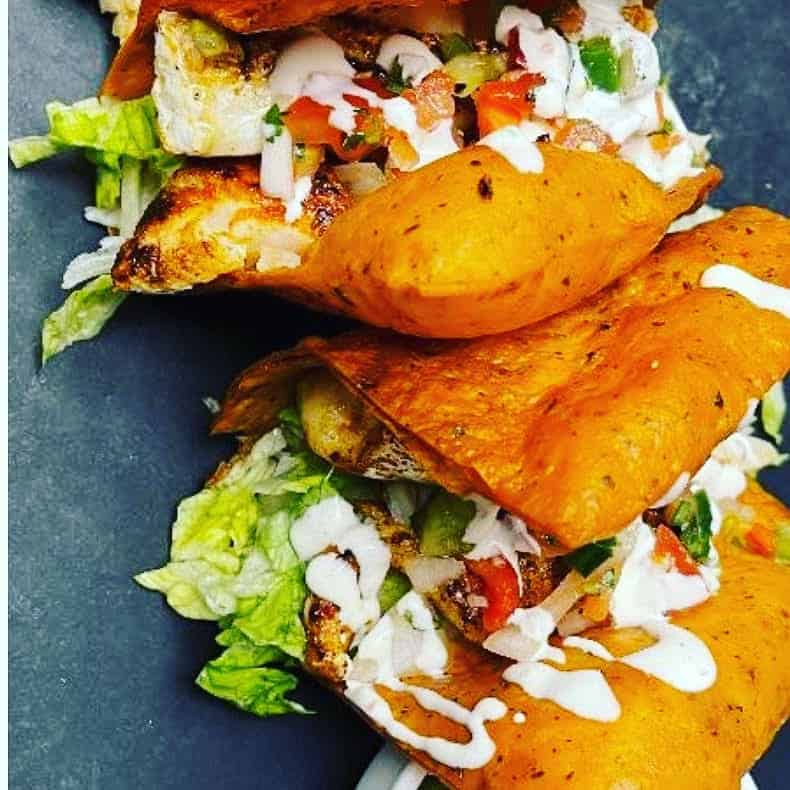 Address: 330 S 10th St, Lincoln, NE 68508
Phone: +1 402 477 0330
Known For: upscale fine dining experience
Located in the heart of downtown Lincoln, The Green Gateau is an upscale restaurant, serving delectable American and European-inspired food for over 20 years. If you are looking for fine dining, this should be your destination.
Inspired by Europe's country inns, this elegant spot is adorned with artwork from England, Italy, Germany, and France. Similarly, it serves various delectable contemporary French and American dishes, including truffles and fries.
Their most popular dish is the Croque Monsieur. It is a French ham and cheese sandwich baked to perfection in a luscious cream sauce and a soft and fluffy brioche. Also, it comes with a chocolate espresso and hand-cut fries.
Rodizio Grill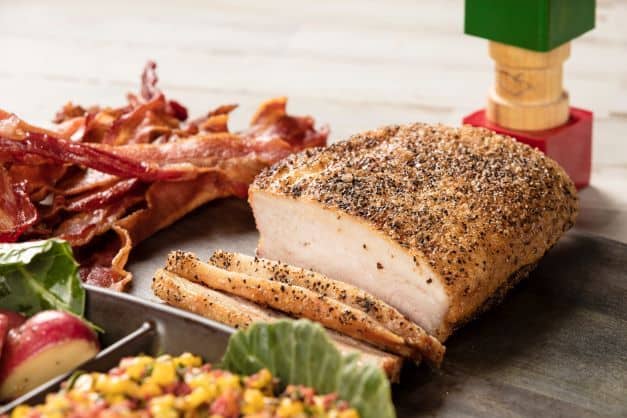 Address: 737 P St, Lincoln, NE 68508
Phone: +1 402 480 7475
Known For: Brazilian-inspired steaks
Rodizio Grill is a genuine Brazilian churrascaria in Haystack District, specializing in slow-roasted meats. And frankly, this is a meat lover's paradise.
Here, you can savor a taste of Brazil by enjoying one of the various delicious meals on its menu. Specifically, it offers succulent rotisserie meats and an extravaganza of salads and sides. No matter what you choose, this grill will surely please your palate.
For the ideal Brazilian meal, feast on their signature mouth-watering picanha. It is rich in texture and taste, seasoned to perfection, juicy, and meltingly tender.
Toast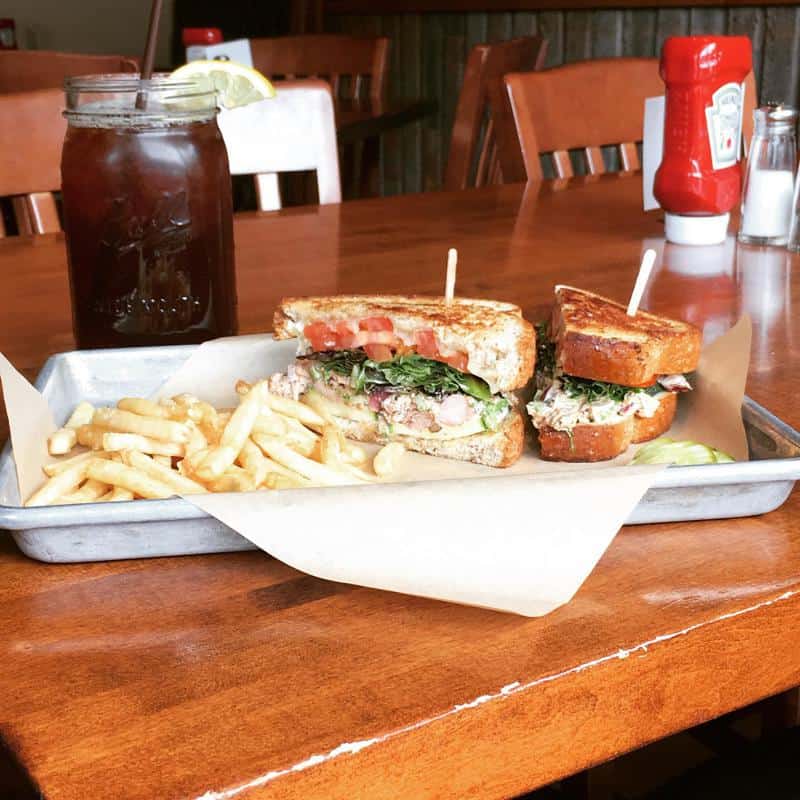 Address: 570 Fallbrook Blvd #105, Lincoln, NE 68521
Phone: +1 402 261 8859
Known For: popular local hangout spot
Established in 2009, Toast is a local hangout with a highly caffeinated blend of top-notch espressos, wines, and innovative New American cuisine.
Today, it has become one of the best dinner places in Lincoln for locals and visitors. Specifically, it rose in popularity thanks to its chic decor and impressive antiques, as well as its light and delectable dining choices.
One of their best dishes loved by locals is their buffalo wings. They are deep-fried with the right amount of oil, making them crunchy with a tangy taste in a perfect combination of butter flavor, zest, and heat.
Venue Restaurant & Lounge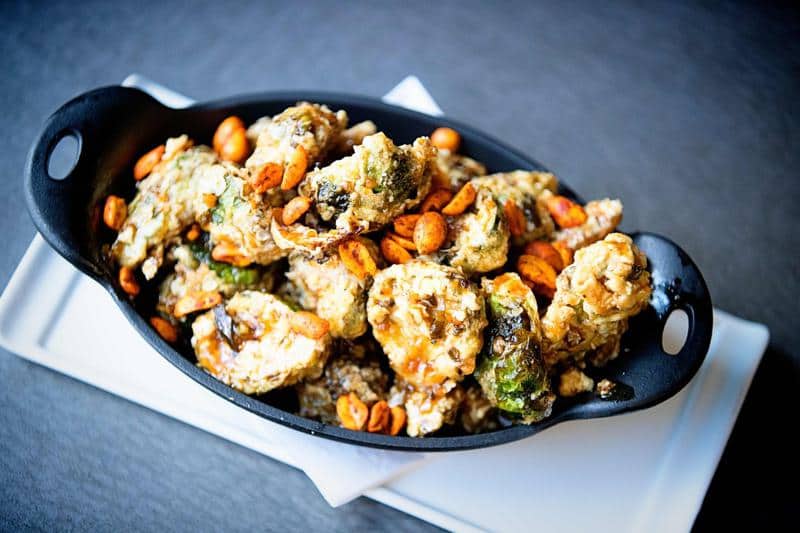 Address: 4111 Pioneer Woods Dr Ste 100, Lincoln, NE 68506
Phone: +1 402 925 9606
Known For: fine dining experience
Nestled on Pioneer Woods Drive, Venue Restaurant is a sophisticated lounge that serves New American dishes and fine wines. It is the ideal spot for foodies to add to their bucket lists.
Since the restaurant is operated by talented chefs, they only serve tantalizing meals made from gourmet and fresh ingredients. Furthermore, it has a unique atmosphere making your dining experience even more pleasurable.
Be sure to try their buttermilk fried chicken. It is coated in a slightly spicy, crispy, and warm batter, making it juicy and succulent with a hint of acidity.
The Oven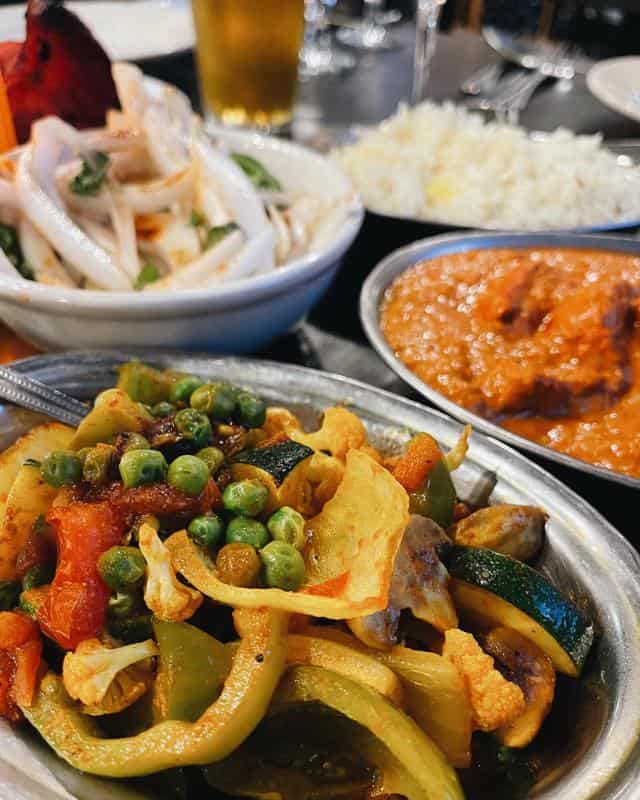 Address: 201 N 8th St #201, Lincoln, NE 68508
Phone: +1 402 475 6118
Known For: tantalizing authentic Indian cuisine
Set right in the heart of downtown, The Oven is an elegant restaurant specializing in authentic Indian cuisine. It is a lively space perfect for a hearty meal.
The menu is all about intoxicating Indian plates. So be prepared to be treated with flavorful meals, rich colors, and the unique clay oven cooking style of Northern India. Furthermore, it has a fantastic selection of beers and wines.
A dish everyone should try is their heavenly chicken tikka masala. Prepared with various Indian spices, this dish has juicy charred chicken pieces dipped in an incredibly creamy and flavor-packed tomato sauce. Accompany it with tasty naan bread and a glass of exceptional red wine.
Piedmont Bistro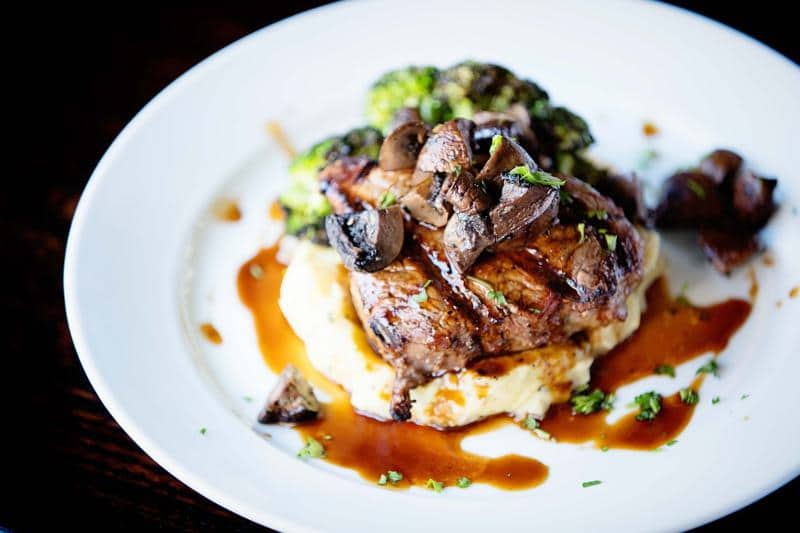 Address: 1265 S Cotner Blvd Ste 38, Lincoln, NE 68510
Phone: +1 402 698 4131
Known For: diverse menu of creative American and international fare
Since 2015, Piedmont Bistro has been serving locals from breakfast to dinner. It serves American and international healthy and irresistible comfort food that will leave you happy and satisfied.
Frankly, there's something for everyone at this restaurant. From healthy sandwiches to tasty steaks, Piedmont Bistro will satisfy your cravings in several ways. It also features a full bar where you can enjoy a few drinks and chat with the locals.
Start your dining experience on a high note by sampling their beet fries appetizer. They are rich in flavor and have an excellent dipping sauce. Afterward, feast on their Asian chicken, which has generous portions and the right balance of ingredients.
Vincenzo's Ristorante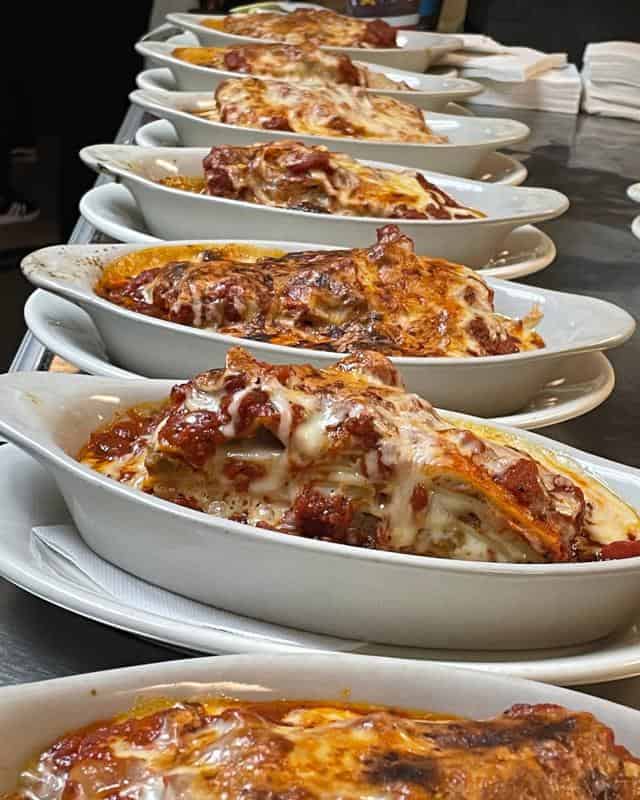 Address: 808 P St, Lincoln, NE 68508
Phone: +1 402 435 3889
Known For: exceptional authentic Italian cuisine
Since 1993, Vincenzo's Ristorante has been attracting guests with its homemade Italian dishes and exceptional service. It is a casual spot for delicious comfort food at affordable prices.
With its expertly prepared dishes and fresh ingredients, this joint will definitely satisfy your Italian food cravings. Also, with its crisp linen tablecloths, mood lighting, and exposed brick, it's a fabulous venue for a romantic dinner in Lincoln.
Their signature dish is the penne bolognese florno. It is a pasta dish covered wonderfully in cheese, baked, slightly spicy sliced pepperoni, and Italian sausage with a rich flavor in each bite. Also, be sure to finish your meal with a slice of the decadent raspberry chocolate cheesecake.
Misty's Steakhouse & Brewery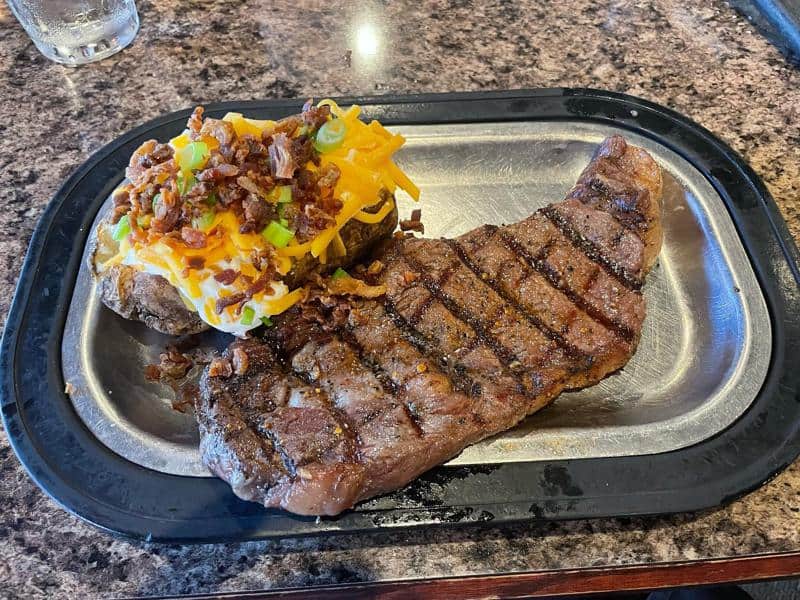 Address: 200 N 11th St, Lincoln, NE 68508
Phone: +1 402 476 7766
Known For: delicious steak and other American fare
Located in Downtown Lincoln, Misty's Steakhouse is known for its large portions of mouthwatering meaty plates. At first glance, this steakhouse doesn't look like an interesting stop. But, once you bite into steak, you'll instantly know why it's a local favorite.
Along with steaks, Misty's offers beers and a large selection of other American staples, including seafood.
Don't miss out on the award-winning prime rib. It is prepared expertly and filled with beefy and rich flavors, thanks to its muscle and fat content. Each bite is meltingly tender and perfectly juicy.
Read More: Best Restaurants in McCall, Idaho
Final Thoughts
Lincoln offers a variety of cuisines to satisfy everyone's taste palate and cravings after a day of exploring the city.
Restaurants range from elegant fine dining restaurants to unique local bistros of traditional American dishes and alternative or international cuisines.
Furthermore, you can find some of the best local wines, craft beers, and specialty cocktails at their local eateries or pubs, along with tasty snacks.