Bostonians take breakfast very seriously! The capital of Massachusetts is packed with breakfast joints ranging from greasy-spoon eateries and old-school diners serving up breakfast classics to upscale rooftop restaurants.
So whether you are craving delicious baked goods, want to feast on glazed doughnuts, or enjoy eggs Benedict, these are the best 14 breakfast spots in Boston.
Best Breakfast Spots in Boston
Friendly Toast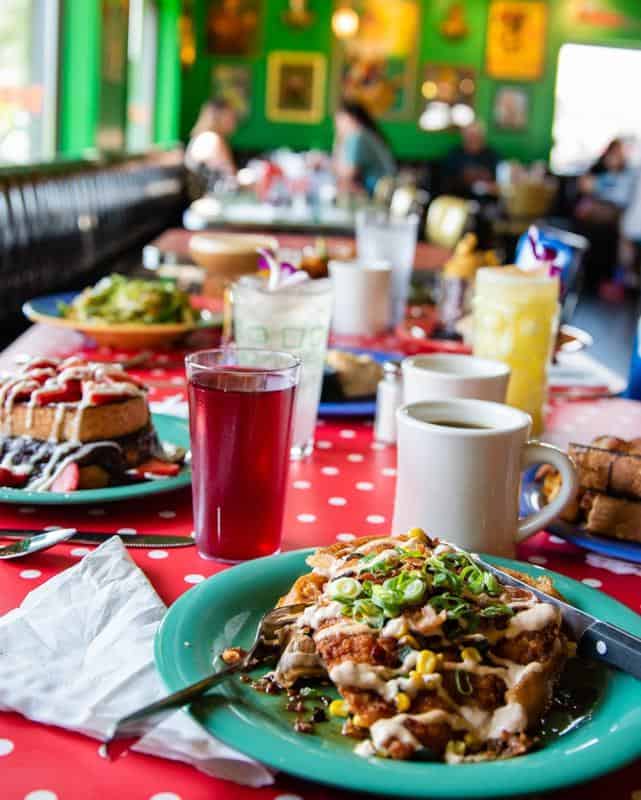 Address: 35 Stanhope St, Boston, MA 02116
Phone: +1 617-456-7849
With their modern take on a classic diner, Friendly Toast takes the most important meal of the day to the next level. Located in Back Bay, this retro breakfast joint boasts a lovely interior with a soda fountain, colorful walls, and retro vinyl booths. They do breakfast all day long!
The breakfast menu is creative and innovative with things like Sklarmageddon (an omelet built to kill, with sausage, bacon, ham, jalapeño-jack & Cheddar cheeses, topped with chipotle maple sour cream & crushed red-chili pecans)
There is also the signature Huevos Rancheros (crispy corn flats layered sunny side up eggs, black beans, fire-roasted poblano corn, smashed avocado, cotija cheese, pico de gallo, pickled onion & chimichurri – served with home fries)
If you prefer to keep your breakfast simple, Friendly Toast offers all the usual suspects like pancakes, eggs, and French toast.
In the mood for something sweet? Order their Highway Strawberry (Two slices of thick cut Oatmeal French toast stuffed topped with Cheesecake glaze, chocolate ganache &, strawberries & powdered sugar)
Theo's Cozy Corner Restaurant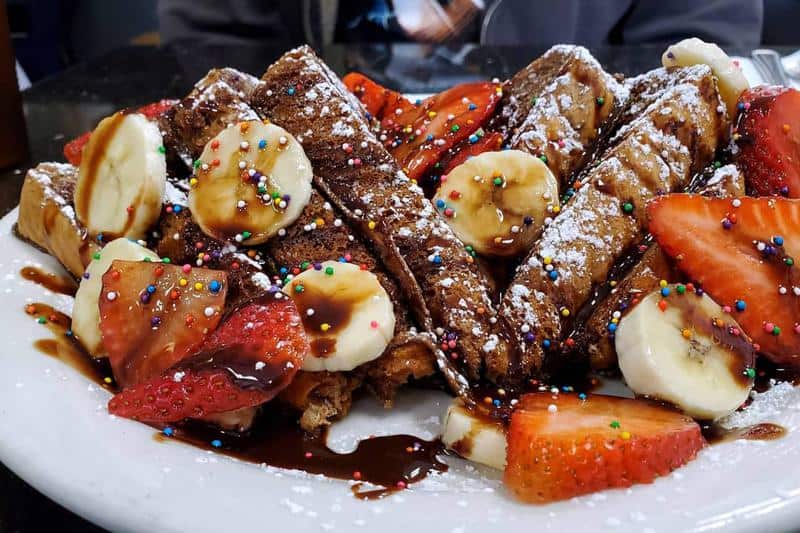 Address: 162 Salem St, Boston, MA 02113
Phone: +1 617-241-0202
If you are searching for a reasonably priced local neighborhood breakfast eatery in Boston, look no further than Theo's Cozy Corner Restaurant in the North End.
The décor here is simple, but it's the high-quality meals and a hometown vibe that attracts large crowds of hungry patrons to this affordable breakfast joint. You will probably have to wait in line in front of Theo's on the weekends.
Try the "special" (two eggs with toast, home fries, and coffee, plus your favorite morning meat). You can also order their fluffy pancakes or go for the enormous omelets served with Italian sausage and provolone.
We should mention that Theo's Cozy Corner Restaurant is a cash-only breakfast spot in Boston.
South End Buttery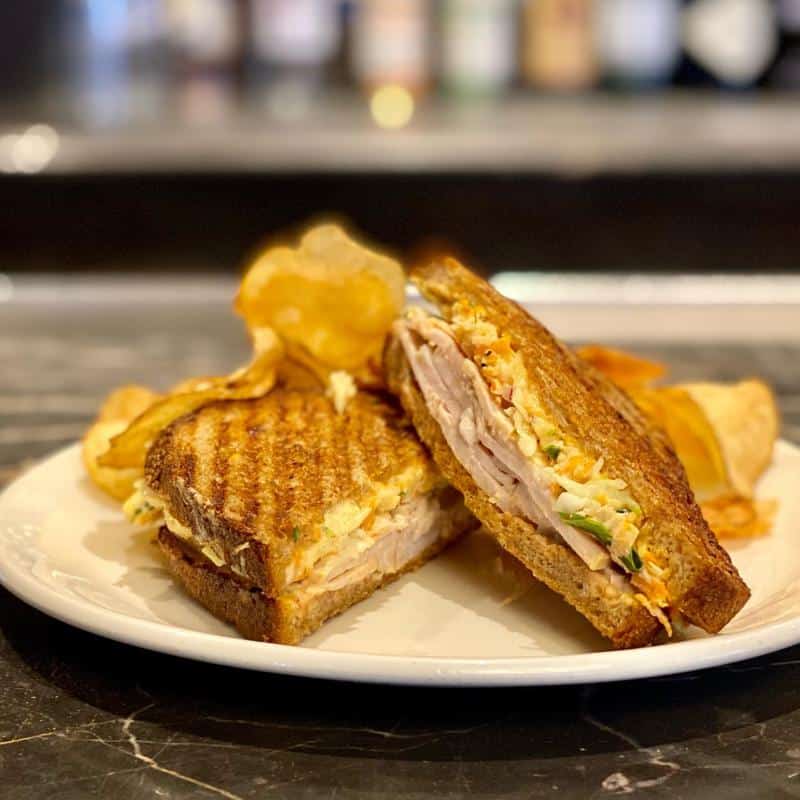 Address: 314 Shawmut Ave, Boston, MA 02118,
Phone: +1 617-482-1015
South End Buttery is a charming café in Boston's South End area. This family-owned eatery offers a wide range of American breakfast classics.
From house-made pastries and toasts with avocado or ricotta to buttermilk sandwiches, everything you try here will be delicious.
Inspired by the owner's dogs, the doggie cupcake is definitely one of the most popular breakfast dishes here. There is also the mouthwatering banana walnut muffin.
Healthy eaters can get the yogurt parfait, while those with a sweet tooth should order the signature chocolate Guinness cupcake.
South Street Diner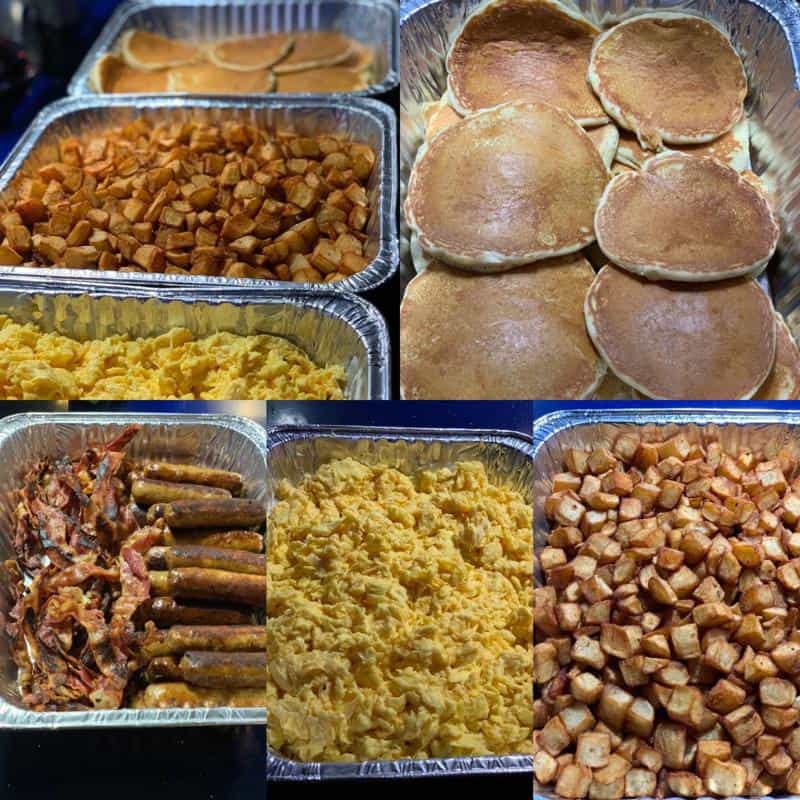 Address: 178 Kneeland St, Boston, MA 02111
Phone: +1 617-350-0028
Open 24 hours a day, seven days a week, South Street Diner is an award-winning dining establishment that serves delicious breakfast all day long. Some might even say that this place is one of the last authentic diners in Boston.
They have all the classics on the menu. From Boston cream pancakes and eggs prepared in all ways imaginable to burritos, sandwiches, and wraps, South Street Diner truly has it all. Try the cinnamon rolls or go for the lobster eggs benedict.
You will also find a variety of awesome burgers on the menu, as well as Belgian waffles, French toast, and brioches.
The drinks list is quite impressive and ranges from brunch cocktails to six rotating beers on tap. To sum it all up, South Street Diner is the place to go for breakfast any time of day in the capital of Massachusetts.
Mike's City Diner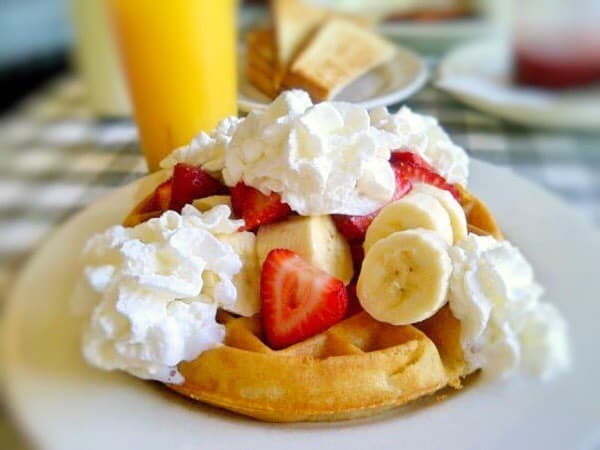 Address: 1714 Washington St, Boston, MA 02118
Phone: +1 617-267-9393
A beloved Boston breakfast institution, Mike's City Diner is a favorite among South End locals. The diner is owned by Chef Jay Hajj who has crafted the signature fresh-roasted turkeys to perfection.
This bistro is open for both breakfast and lunch and serves hearty staples such as omelets, poached eggs, sandwiches in toppings, and Belgian waffles.
The buttermilk pancakes at Mike's City Diner are probably the best you'll gonna get in South End. If you prefer healthy foods, the bistro offers tasty oatmeal and fresh bagels.
The Paramount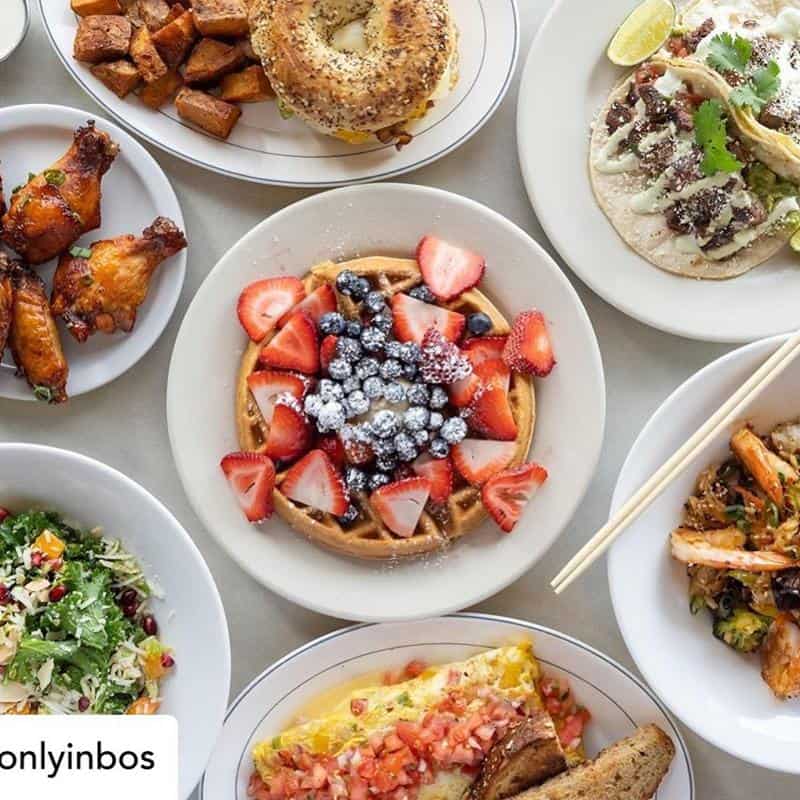 Address: 44 Charles St, Boston, MA 02114
Phone: +1 617-720-1152
With two locations in Boston Beacon Hill and South Boston, The Paramount is a legendary dining establishment in the city. Opened in 1937, it is actually one of the oldest breakfast spots in the area. Keep in mind there are slightly different offerings at each branch, but both offer exquisite breakfast dishes.
At the flagship restaurant in Beacon Hill, you will find a carefully curated breakfast menu with options such as omelets and corned beef hash. Spanish, Mexican, or American breakfast plates are also available to order.
The French toast served with Vermont Maple syrup is an extremely popular item on their menu.
Hungry patrons can also try the avocado toast or order shakshuka with poached eggs, broccoli, Mediterranean roasted vegetable soffritto, and feta cheese.
Healthy options include things like oatmeal, fresh fruit, and granola.
If you are craving something sweet, order their signature Nutella waffle which is topped with banana, whipped cream, strawberries, and coffee Nutella sauce.
Henrietta's Table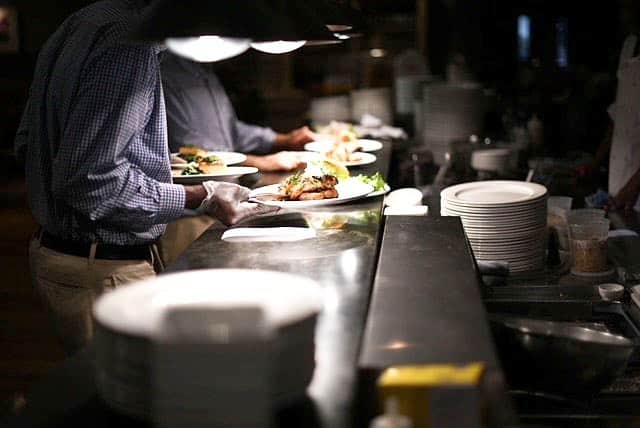 Address: 1 Bennett St, Cambridge, MA 02138
Phone: +1 617-661-5005
Welcome to Henrietta's Table, one of the most elegant breakfast spots in Boston. Situated inside the charming Charles Hotel, this place is well-known for its farmhouse décor and delicious New England-inspired dishes.
The farm-to-table fare here at this Harvard Square institution includes options like cheese plated with pates and terrines, malted waffles, and perfectly seasoned grilled veggies. There is also a raw bar where you can get oysters and jumbo shrimp.
This award-winning restaurant offers a nice selection of baked goods and freshly squeezed juice. If you wish to stay for lunch, the sirloin beef steak served with fresh eggs is absolutely delicious.
Mike & Patty's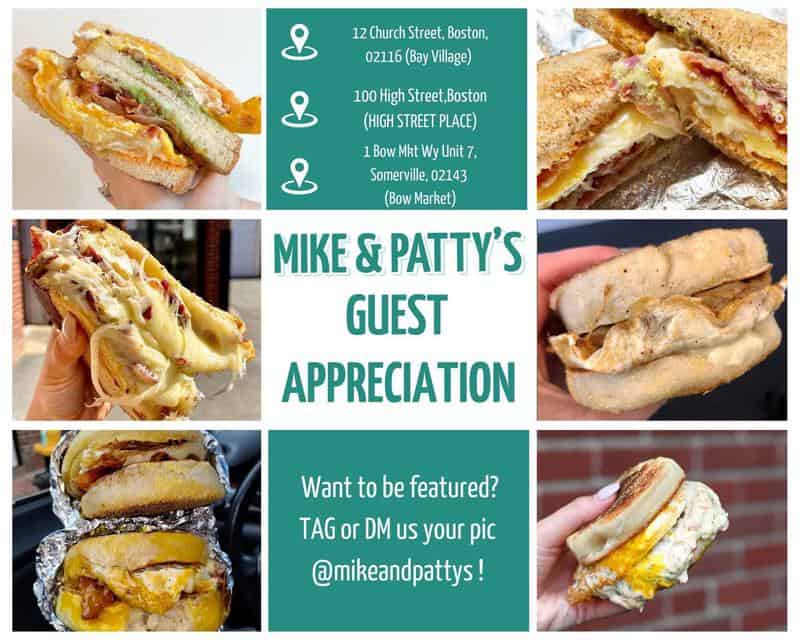 Address: 12 Church St, Boston, MA 02116
Phone: +1 617-423-3447
Mike & Patty's is a lovely neighborhood sandwich shop with one branch in Boston's Financial District and the flagship location in Chinatown. This eatery is open for breakfast and brunch and specializes in quick and comforting breakfast sandwiches.
We love that the sandwiches have funny names like Grilled Crack for instance which comes with cheddar, swiss, and American cheese, 2 fried eggs, and thinly cut strips of bacon.
Besides their signature sandwiches, Mike & Patty's offers wraps, salads, and other casual breakfast fares. The English muffins with wild salmon, herb salad, and cream cheese will bring a smile to your face. Visitors can also order classic burgers and fries.
Mike & Patty's is also known for their extensive list of beverages ranging from tea and coffee to fruit juices and cocktails.
Lulu Green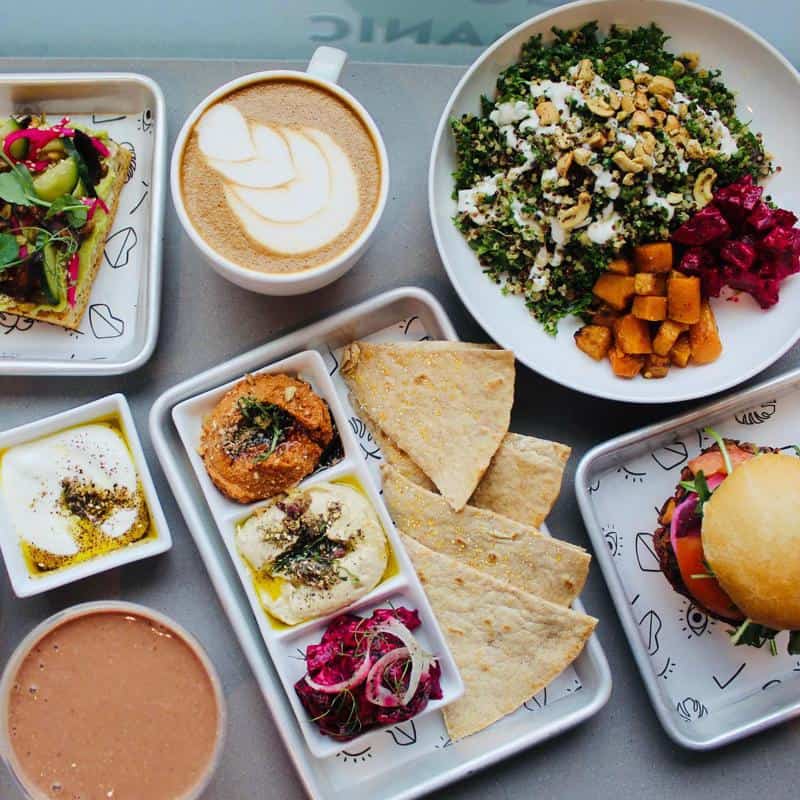 Address: 246 W Broadway, Boston, MA 02127,
Phone: +1 617-420-4070
Lulu Green is all about healthy plant-based breakfast foods which are served all day long. The menu caters to both vegans and vegetarians with plenty of Mediterranean-inspired dishes.
The signature breakfast sandwich with egg, cheese, arugula, and tomato is a crowd favorite, as well as the restaurant's baked goods including the cinnamon bun coated in an orange blossom glaze.
Fruit lovers will definitely want to try the chocolate acai bowl and get something from the drinks list (fresh fruit smoothies, cold-pressed juices, and a full coffee bar)
If you are visiting on weekends, make sure to try their brunch offerings such as the Brunch sandwich which includes eggs, tofu bacon, chickpea, marinated kale, avocado, potato pancake, and some takini and hot sauce.
Neighborhood Restaurant & Bakery
Address: 25 Bow St, Somerville, MA 02143,
Phone: +1 617-623-9710
The Neighborhood Restaurant & Bakery is a family-owned restaurant in Somerville, Boston that has been around for nearly 3 decades.
What foods do they serve here? Expect to find a reasonably priced American breakfast menu with a Portuguese touch.
Try their signature cream of wheat and you'll fall in love with this place. If you wish to have a hearty breakfast, the linguica sausage served inside a fluffy omelet is what you go for.
The interior is simple, but the vine-covered patio where you can sit in spring and summer is just adorable.
Thornton's Restaurant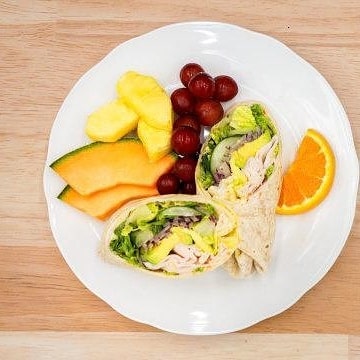 Address: 150 Huntington Ave #02115, Boston, MA 02115
Phone: +1 617-267-6336
Located just a stone's throw from Prudential Shopping Mall on Huntington Avenue, Thornton's Restaurant is an award-winning no-frills eatery that serves mouthwatering foods for breakfast and lunch.
The owners, Ozgun Unver and Murat Tezcan have created a nice International breakfast menu that offers something for every guest. If you prefer the classics, a wise choice is to order breakfast plates like blueberry pancakes or eggs and bacon. The classic breakfast menu also includes things like French toast, Belgian waffles, yogurt parfait, and oatmeal and granola.
If you are feeling adventurous and wish to taste something new and exotic, Menemen, a traditional dish of scrambled eggs in tomato sauce, green peppers, and caramelized onion served with 2 slices of toasted bread is the most obvious choice.
Thornton's Restaurant also offers breakfast dishes such as the smoked salmon plate, sunrise croissant, huevos rancheros, and breakfast burrito grande.
Sofra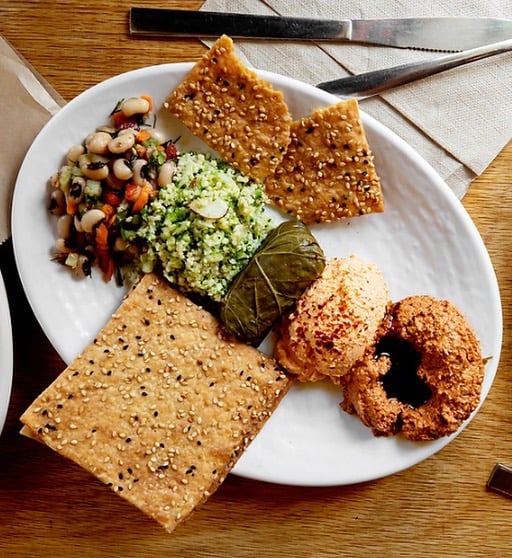 Address: 1 Belmont St, Cambridge, MA 02138
Phone: +1 617-661-3161
No list of the best breakfast spots in Boston would be complete without mentioning the legendary Sofra. Located near Cambridge Public Library in Collins, this modern Mediterranean bakery is open for breakfast, lunch, and dinner.
The breakfast menu offers a bit of everything. You have a range of baked goods, as well as a hearty breakfast fare.
Visitors say how the chicken shawarma with garlic sauce, pickles, and greens is simply mindblowing. Some of them add that the egg sandwich which is served with feta butter and halloumi cheese is also worth getting.
You can also go for the Turkish-style breakfast which usually includes boiled eggs, feta, olives, cucumbers, and tomatoes.
The savory pies are spectacular here at Sofra. The asparagus and goat cheese croissant tart will melt right in your mouth.
Flour Bakery & Café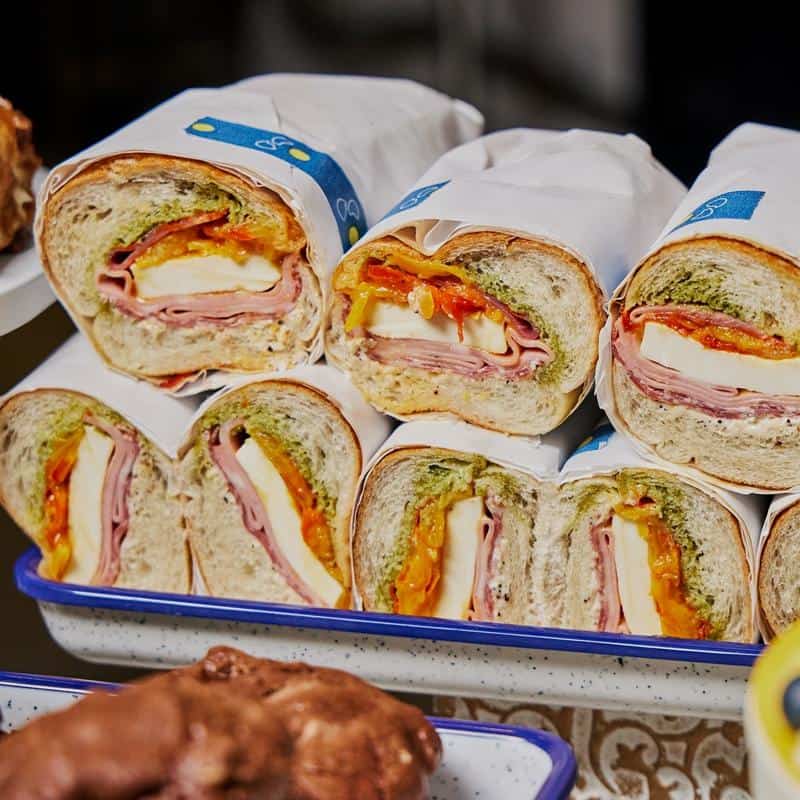 Address: 1595 Washington St, Boston, MA 02118
Phone: +1 617-267-4300
Self-taught baker Joanne Chang together with her husband Christopher Myers decided to show Bostonians how bakeries can be a great place to grab a delicious breakfast.
Flour Bakery & Café is a beloved chain of bakeries with nearly 10 locations in Boston. You will find these lovely breakfast spots in South End, Cambridge, and Harvard Square.
Flour Bakery & Café is known for its fresh pastries, custom cakes, coffee, and a full breakfast and lunch menu. All their bread and baked goods are made in-house daily.
Enjoy savory options like the egg sandwich with cheese, tomato, arugula, and bacon, or order scones and sticky buns.
Fan of refreshing breakfast drinks? The vegan dark chocolate mocha is spectacular.
Parker's Restaurant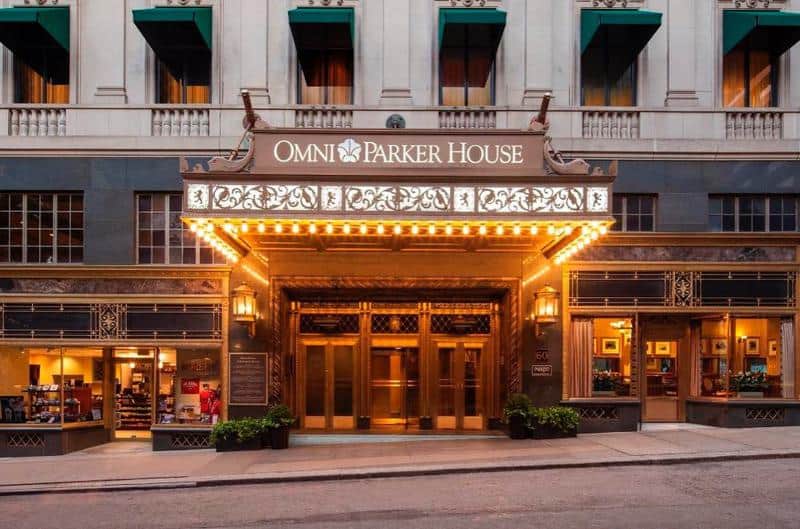 Address: 60 School St, Boston, MA 02108
Phone: +1 617-725-1600
Last on our list of the best breakfast spots in Boston is the posh Parker's Restaurant located at the Omni Parker House, one of the oldest hotels in Boston. This award-winning fine dining establishment is actually the place where Boston cream pie was invented.
Parker's Restaurant has an exceptional reputation for its culinary achievements and is definitely the most prestigious breakfast joint on this list.
We should mention that the restaurant has a dress code, so no shorts and flip-flops are allowed. You don't have to dress to the nines, but a smart/casual dress code will get you in.
Once you enter this fine dining establishment, you will be blown away by its marvelous interiors. With hand-carved woodwork, luxury décor, and crystal chandeliers, the restaurant looks fabulous.
As for the food, ordering the Boston cream pie is simply a must. The restaurant also serves the most delicious pancakes, as well as French toast and omelets.
Other signature breakfast dishes include Beacon Hill Breakfast (two farm eggs any style, two pancakes with Vermont maple syrup, two slices of bacon, two sausages, and a toast), smoked salmon, and ginger mint-infused melon and berries.
Read More:
Final Thoughts
Boston is one of the best places in the US to get breakfast, simply because the city takes pride in its old-school classic diner culture. The capital of Massachusetts is also a destination that offers something for everyone.
There are hole-in-the-wall breakfast eateries where portions of corned beef hash are enormous and cheap, but there are also classy dining establishments where you can feast on oysters and Boston cream pie for breakfast.