A list of the best seafood places in Mystic, Connecticut, is one of the things you should equip yourself with when visiting New England. The beautiful Northeast scenery is known for its enticing culinary experiences that will treat your taste buds to something new.
The best seafood restaurants include the contemporary S & P Oyster, which brings you the freshest seafood like the Oysters Rockefeller. Other restaurants like Oysters Club shine at having new cuisines each day depending on what is fresh from the market.
For fish lovers, Go Fish Restaurant along the Coogan Boulevard will treat you to all that fish cuisines offer.
We will look at the best restaurants for your seafood needs to help you choose a perfect dining place on your next visit. Get to know what unique tastes and offerings are found in each restaurant and delight yourself in the one-of-a-kind dining experience.
11 Best Seafood Restaurants in Mystic
1. S & P Oyster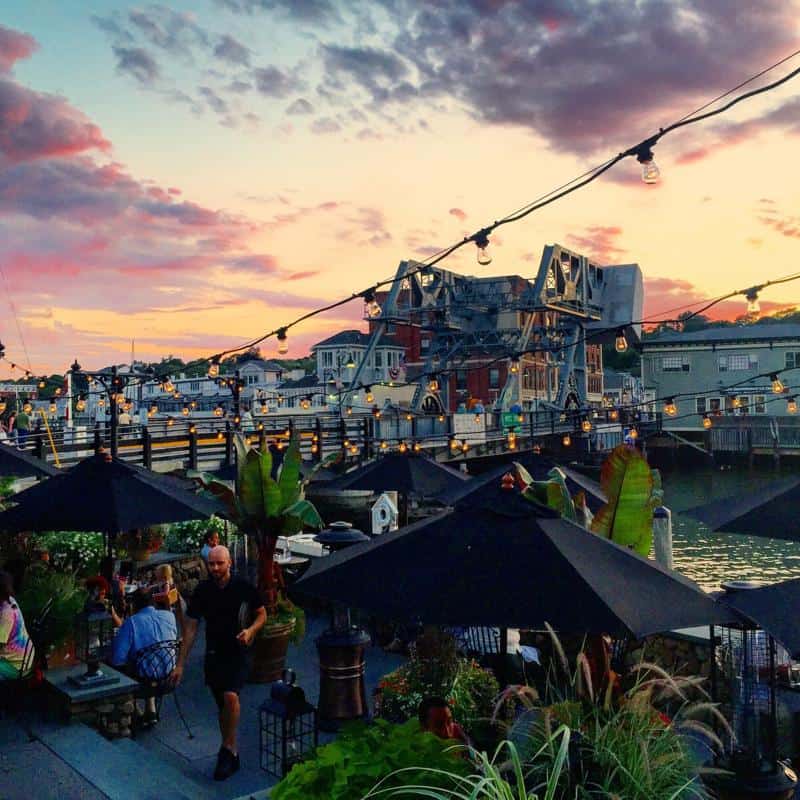 Mystic's favorite is seafood meals from S & P Oyster restaurant & bar. Enjoy a vast selection of fresh seafood on the relaxed patio where you can bask in the sun while feasting on the extensive menu items.
Reservations at the restaurant are limited to Fridays, Saturdays, and Sundays, with most requests happening 14 days in advance. Ensure to book your seats early.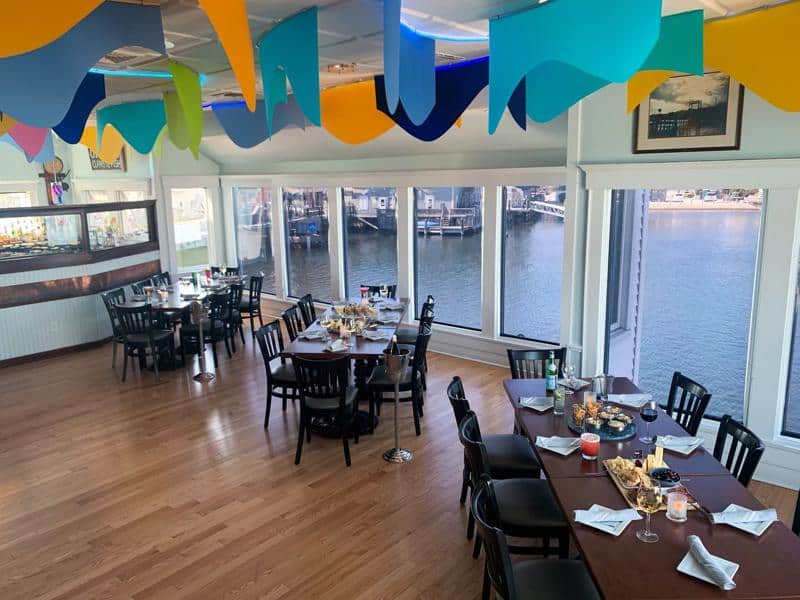 The Chef brings you a mystical Mystic meal with seafood options like the Seafood Paella with yellowfin tuna, mussels, Spanish chorizo, Bomba rice, and shrimp. There are also a set of whole-rock crab, wood-grilled, half lobsters, and littleneck shrimps on top of oysters.
A South American touch is added to the menu by Chef Edgar Cobena, who creates the blend of seafood and zesty seasonings. His 20 plus years of experience has helped him bring local, fresh, and traditional seafood meals to Mystic residents.
2. Go Fish Restaurant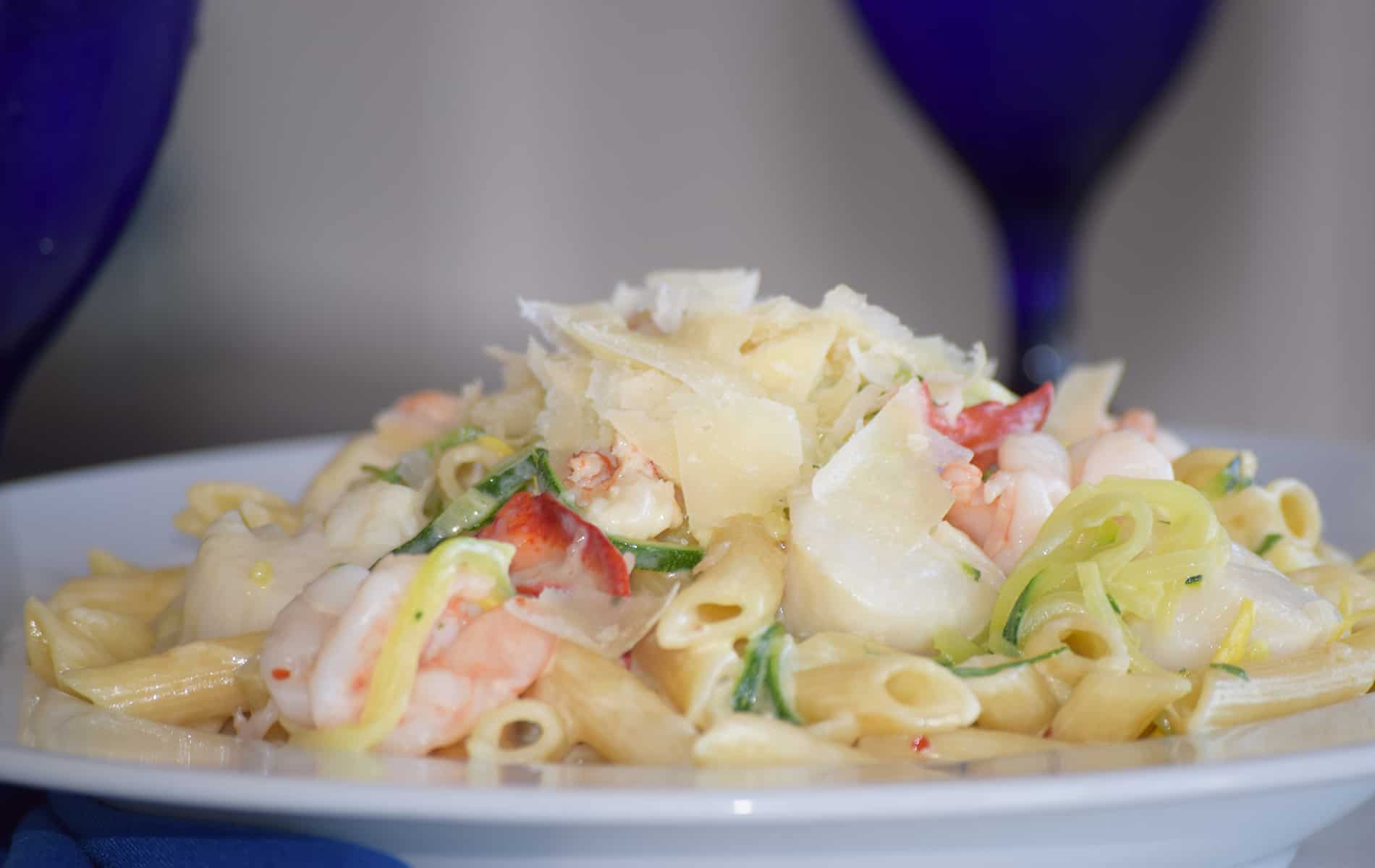 Visit Go Fish in Mystic to get served raw or cooked seafood in their freshest nature. The innovative dishes bring you lots of dining selections like dinner, lunch, sushi bar, raw bar, private dining, and accompanied wine events.
Among Go Fish's favorite meals, we have the Go Fish Seafood Pasta with shrimp, scallops, lobster, crab, julienne vegetables, and garlic-parmesan cream sauce.
The Pan Seared Sea Scallops also come with over pappardelle pasta with roasted mushroom cream sauce, asparagus, baby spinach, sundried tomatoes, and truffle oil.
3. Chapter One Restaurant
The American staple menu at Chapter One is familiar and right at home with every seafood lover. It is complemented by an assortment of salads, specialty cocktails, burgers, and wine selections. The restaurant is located in the heart of Mystic, past the Drawbridge.
Chapter One is a great place to eat if you are looking for a wide range of dining selections for family events, friend's hangouts, a date, or an anniversary celebration. The top-of-the-line service is excellent, guaranteeing an enjoyable experience with amazing foods.
The dinner menu treats you to standard seafood like the Yellowfin tuna with sesame seed crusted sushi-grade tuna. The prime filet mignon is also char-grilled to perfection and served with asparagus and garlic mashed potatoes.
4. Oyster Club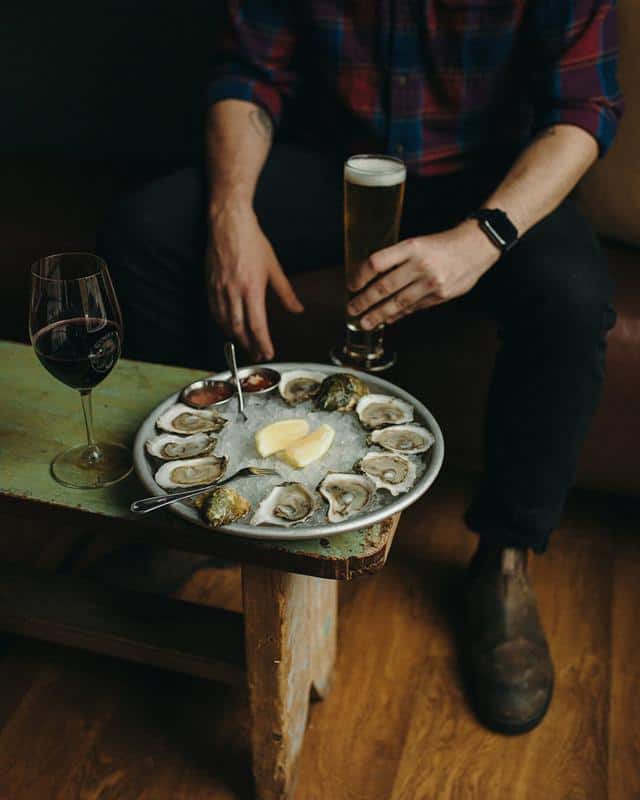 The Oyster Club brings you something you won't find in other seafood restaurants. The restaurant is tailored to give you a thoughtful and interactive experience that tells a story, from locally sourced foods to appreciation of the people who fish, ferment, farm, brew, and craft the meal ingredients in Connecticut.
Oyster Club comes with several menus with special selections like the Winter Happy Hour. This selection comes with handcrafted margaritas, local drafts, and wine pours.
All of this is accompanying the main, including half-off local oysters & clams, Rockefeller, chowder, burger, and prime steak frites.
5. The Captain Daniel Packer Inne
The Captain Daniel Packer Inne treats you to pleasant easter menu items like the Easter 2022 one with appetizers including the shrimp cocktails, wild boar stiffed Artichoke and English pea soup. Entrees are started off with honey-roasted easter ham and short ribs. Not to mention seared diver scallops, lamb ossobuco, and vegan mushroom goulash.
Music plays at the restaurant every night, making Captain Daniel Parker Inne the perfect place to unwind after a long day. Join in with your friends to listen to soothing instrumentals and calming jazz from the various musician guests at the pub area.
6. Sea Swirl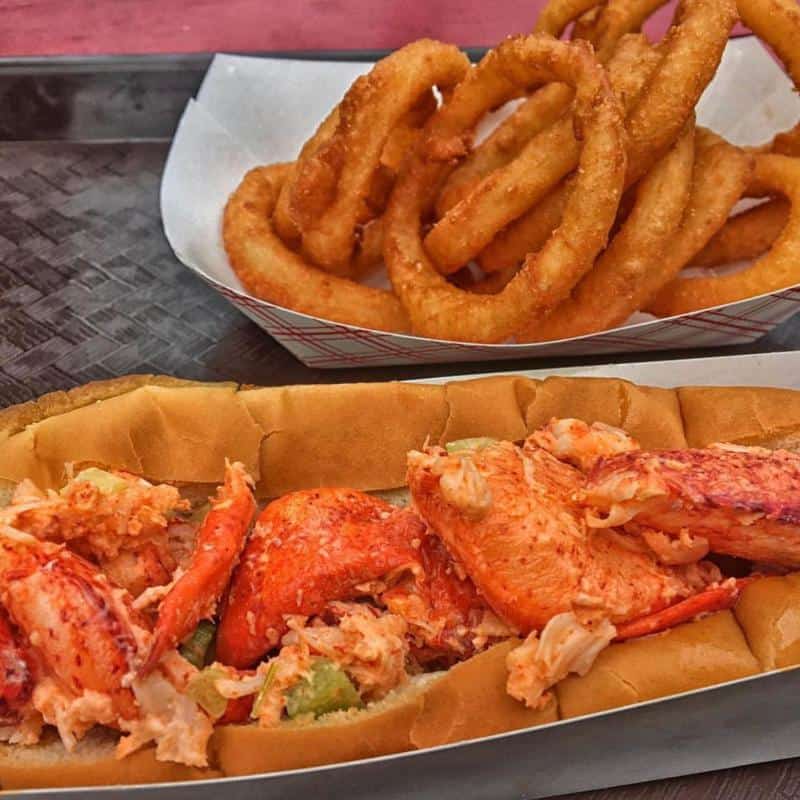 Sea Swirl is where you want to visit to get the best views of the sunset upon the flood tide of the Mystic River. The menu offers you a casual clam-shack atmosphere with famous delicacies like fried clams, ice cream, and hotdogs.
Despite the popularity of fast foods, Sea Swirl also offers delicious lobster rolls and other beloved seafood. Other items include the whole belly clams served with a side of tartar. There are also sea scallops also served with a side of tartar.
7. Red 36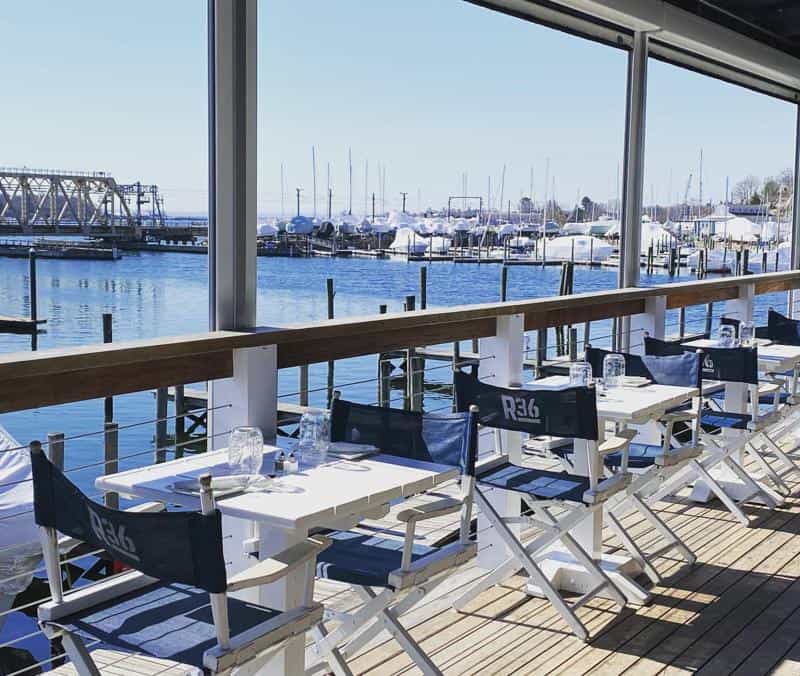 Red 36 brings you stunning views of the Mystic River with its large, wall-length windows that make you feel you are in the outdoors. Get to enjoy your meals on the outdoor bar, on the dining tables at the waterfront deck, or on the multiple lounge areas.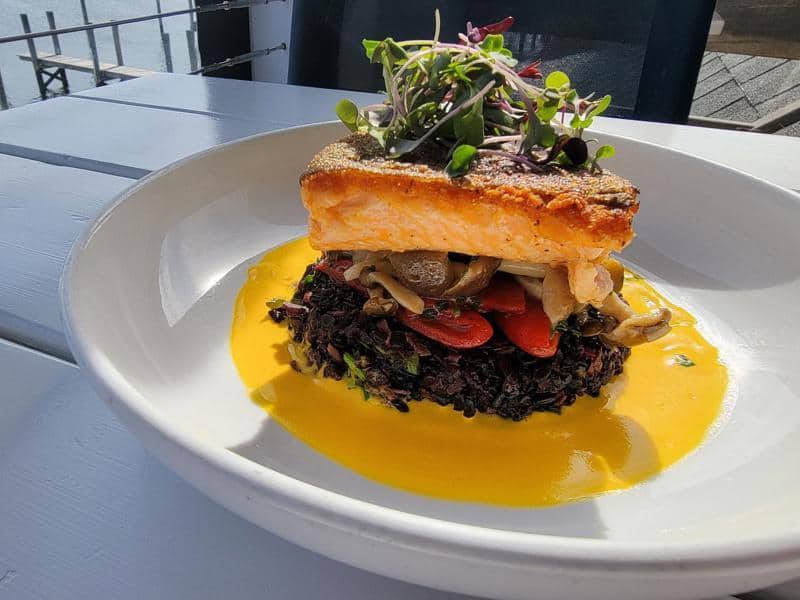 The meals range from burgers to flatbread pizzas, gluten-free items, raw bars, and fresh seafood. The grilled salmon is one of the entrees with mashed cauliflower, asparagus, and butternut squash sauce.
8. Sea View Snack Bar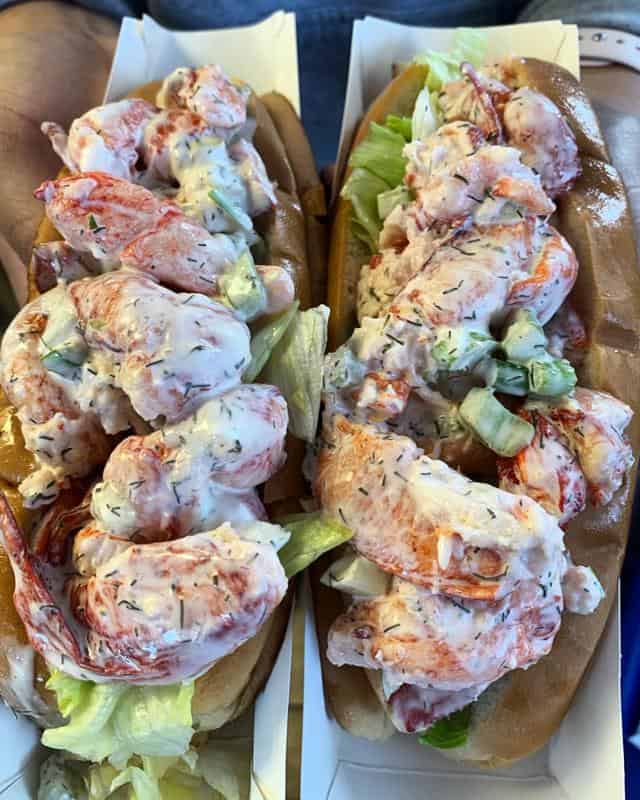 Sea View Snack Bar is not only known for its seafood but also its burgers and sandwiches. The fresh seafood restraint sources its ingredients from Maine to Mystic. Here, you can enjoy the seafood varieties, including fish, crab cakes, calamari, and sea scallops. There are also lobster rolls and clam chowder.
Their unique menu has seafood rolls and sandwiches that include:
Clam Strip Roll
Whole Clam Roll
Calamari Roll
Lobster Roll
Lobster BLT
Flounder Sandwich
Crab Cake Sandwich
Albacore Tuna Sandwich
Grilled Chicken Sandwich
Albacore Tuna Melt
Fried Chicken Sandwich
9. Steak Loft Restaurant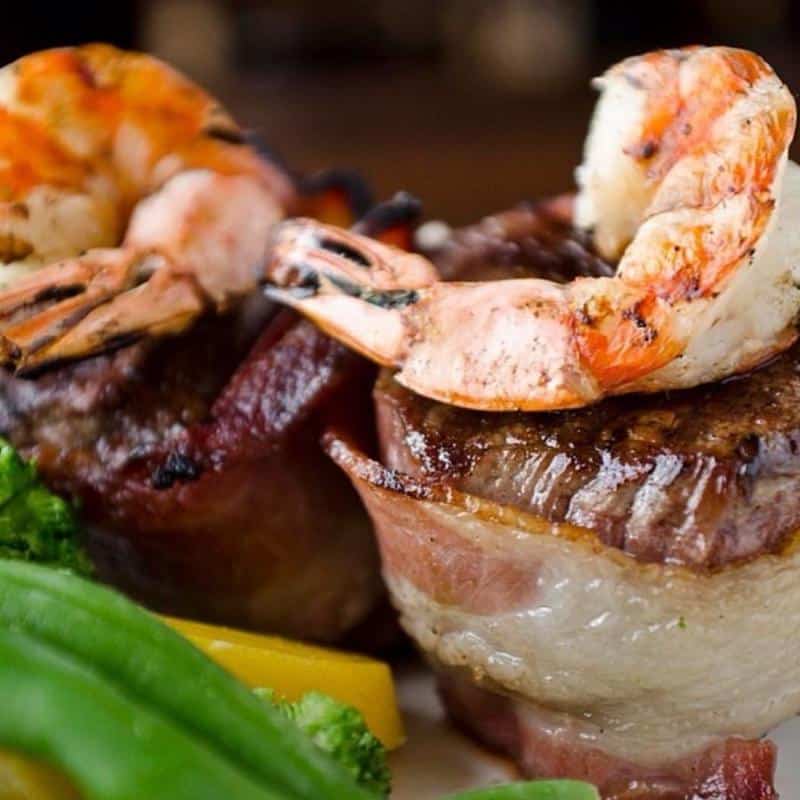 Steal Loft is considered by many as the best combination of a steakhouse and seafood in the entire Mystic town. Premium program beef has been served at the premises since 1973, which gives Steak Loft the upper hand in terms of experience and expertise in this space.
Many selections from the menu include new kinds of seafood, cocktails, wines, and salad bars. You can get a combination of bacon and shrimp-like tenderloin medallions and a grilled shrimp option with bacon-wrapped medallions and grilled jumbo shrimp.
10. Rocks 21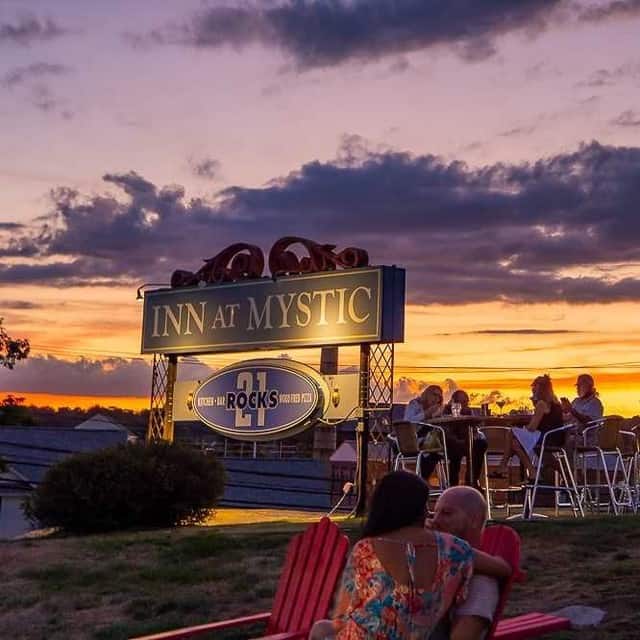 Rocks 21 is the provider of the most tempting wood-fried pizza in Mystic. The restaurant is not constrained to one meal offering. You can get delicious Irish foods and drinks. There are also classic corned beef and cabbage on top of Reuben sandwich platters. Irish nachos and Reuben egg rolls are a fan-favorite.
The restaurant also shines in the seafood space by bringing you extensive options on their list, like the sweetheart dinner with a free glass of champagne. On this menu, you can pick the surf and turf item with grilled filet mignon with house-made bourbon steak sauce.
11. Dog Watch Café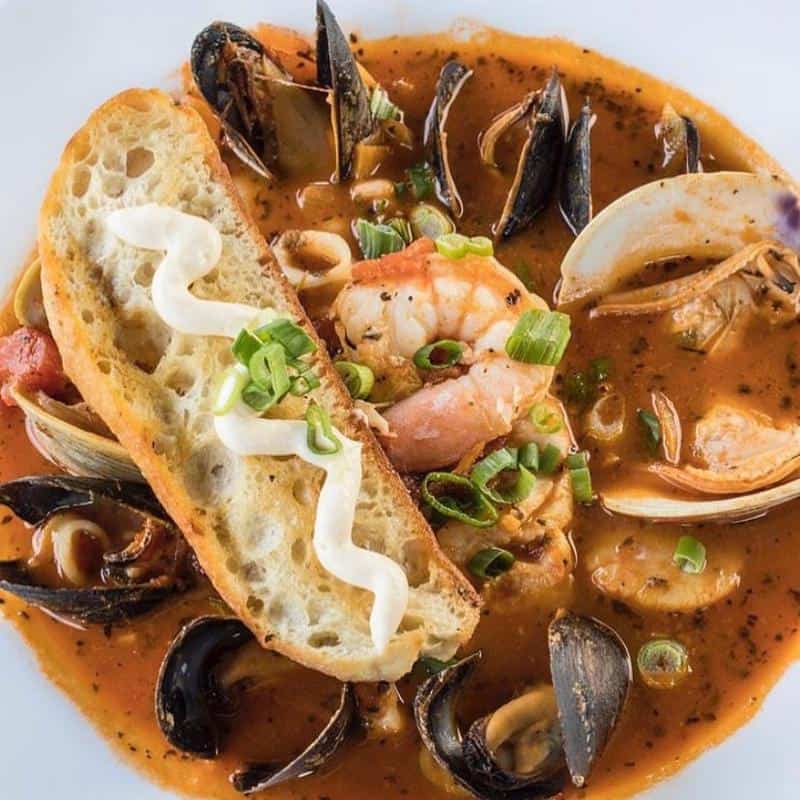 Dog Watch Café is close to Mystic, but it is special since it offers the perfect place for families to dine outdoor. There are lawn games and a firepit for a whole day's worth of fun. The menu has more things than seafood like house-smoked BBQ, burgers, and fish 'n chips.
Coconut shrimp is a popular option that is served with sweet Thai chili dipping sauce. There is the tuna tartare that has finely chopped yellowtail tuna that has been lightly tossed in Sesame oil. It is topped off with chopped red onion, fresh ginger and served with rice crackers.
Also Read:
Map of Best Seafood in Mystic CT

Final Thoughts
Whether fresh fish from the sea or modern twists to traditional seafood, Mystic, Ct seafood restaurants have got you covered. The best restaurant for you will depend on your needs and what kind of dining affair you are looking for. There is something for everyone from spectacular views, seafood tower offerings, and exciting, innovative dishes to quench your adventurous tastes.