With its impressive open spaces, western heritage, and stunning sunsets, Amarillo is one of Texas's treasures. Set in the middle of Route 66, this vibrant yellow rose city can satisfy your carefree spirit through nature, art, music, outdoor recreation, and many other things.
However, even though you appreciate the scenery and the city's diverse culture, you're bound to get hungry.
Amarillo restaurants offer a wide variety of dining options. Whether you seek authentic Mexican dishes, juicy burgers, or classic American meals, you will surely find them here.
If you visit Amarillo for its western heritage, prepare to stay for its fantastic restaurants. There are so many great restaurants in Amarillo that would satisfy your endeavor. Check out here the top 10 restaurants to dine at during your visit to Amarillo.
Best Restaurants in Amarillo
Coyote Bluff Cafe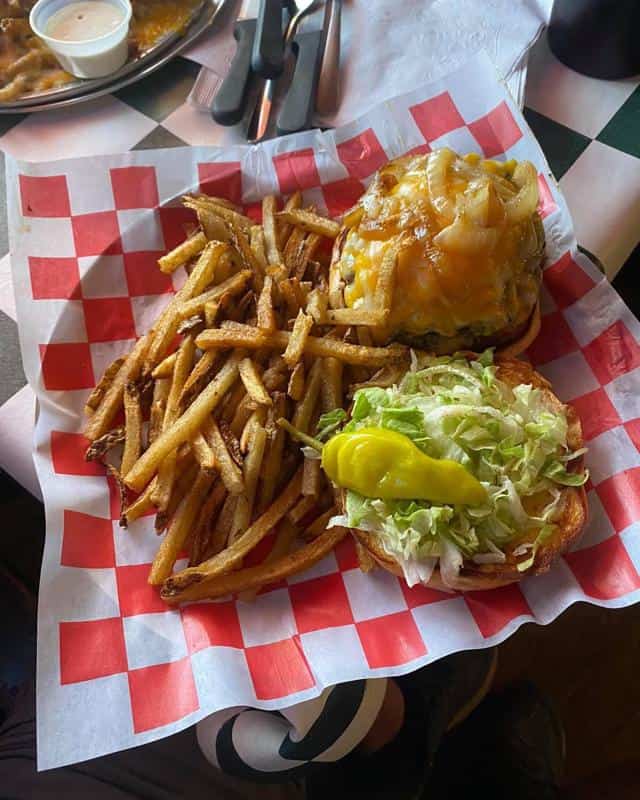 Address: 2417 S Grand St, Amarillo, TX 79103
Phone: +1 806 373 4640
Known For: providing a fast-casual dining experience
Coyote Bluff Cafe was established in 1994 and has become an iconic burger joint in Amarillo downtown. Since then, it has gathered several accolades due to its exceptional food, hospitality, and service.
Its rustic style gives a cozy and casual ambiance, makes you feel part of the Amarillo community. After all, nothing beats family-run properties when it comes to welcoming hospitality and friendly service.
The café serves almost a dozen prairie patties, but there's one you shouldn't miss, the Burger from Hell. It's made of tasty ingredients that create a mouthwatering flavor you'd love. If you love spicy flavors, you should also try the hot wings, stuffed jalapenos, and Texas red chili.
Tyler's Barbeque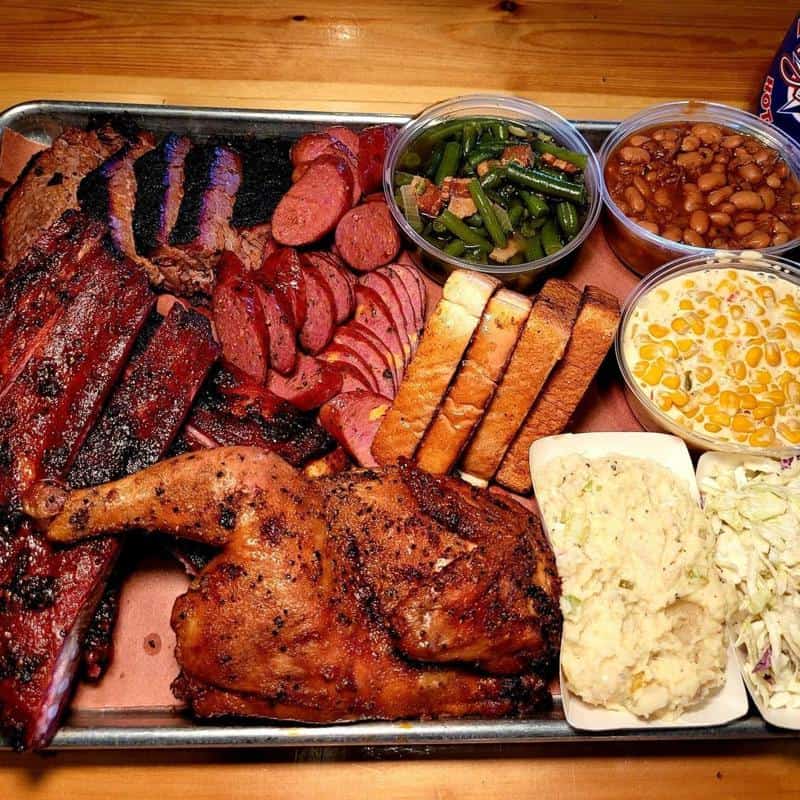 Address: 3301 Olsen Blvd, Amarillo, TX 79109
Phone: +1 806 331 2271
Known For: delicious selection of meat meals at affordable prices
Established in 2010, Tyler's Barbeque is a local dining hub serving original Texas meat. It was founded by an Amarillo local, meaning this is the ideal spot for local delicacies.
Tyler's has been widely recognized by the media and tourists over the past years. This is due to their mouthwatering Texan meat, specifically their dozen delicious ribs. A favorite amongst visitors is the rib special that comes with three ribs, a toast, and a medium drink.
At Tyler's, you won't feel intimidated to stay here since it's among the fast-casual options for your family. Plus, the food prices here fall within a reasonable range. Don't leave without trying their desserts like chocolate cake, pudding, and cobbler to satisfy you further.
575 Pizzeria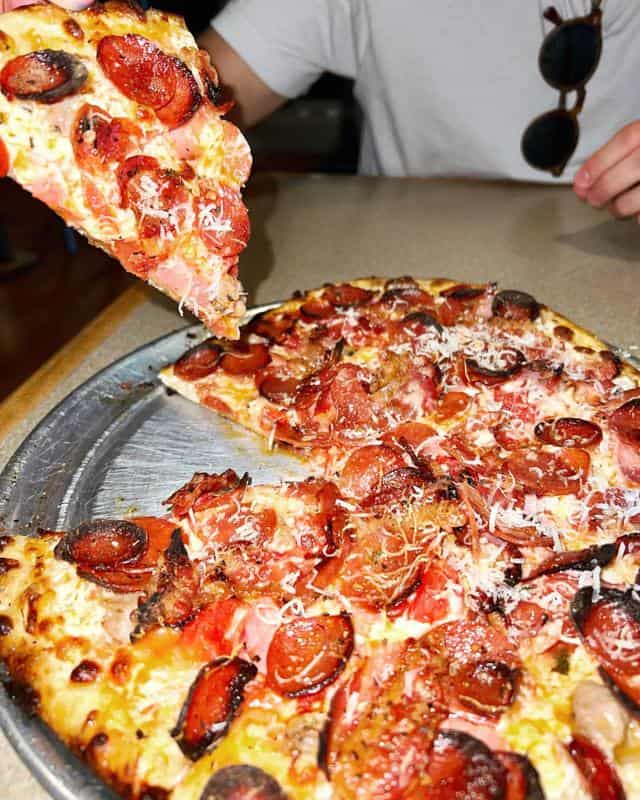 Address: 2803 Civic Cir, Amarillo, TX 79109
Phone: +1 806 322 5575
Known For: brick-oven pizza inspired by a city in southern Italy
Amarillo first welcomed 575 Pizzeria back in 2006 as Basil Doc's Pizzeria.
Later, it became highly famous and the best pizza shop in the town due to its Italian-inspired brick-oven pizza.
If you just can't get enough of pizza, then you won't regret trying the unique flavors at 575 Pizzeria. The Pizzeria has plenty of options, including gluten-free, vegan, and vegetarian, to accommodate everyone. It also offers one of the most affordable deals for a casual lunch in Amarillo.
While here, don't miss Omni Pizza because, in 2004, it was voted the best overall pizza in America, so you should not skip it. Salads, best paired with brick-fired bread, are also available as an alternative if you want to keep a healthy build.
Golden Light Cafe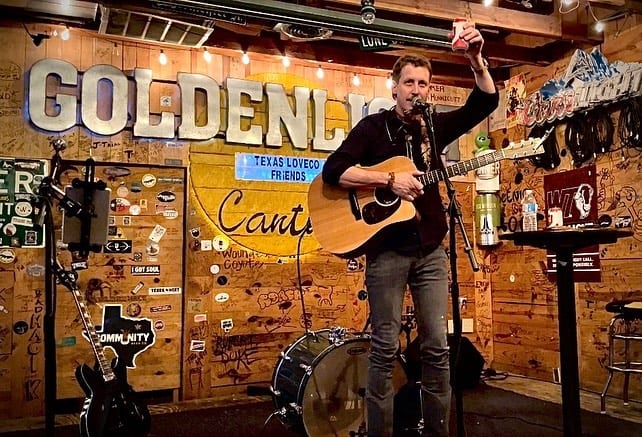 Address: 2906 6th Ave, Amarillo, TX 79106
Phone: +1 806 374 9237
Known For: one of the oldest restaurants in the city
Established in 1946, the Golden Light Cafe has been serving exceptional food for decades. Since it's located on the historic Route 66, often, tourists stop by for a quick drink or meal.
With 75 long years, this iconic cafe has earned the admiration of generations. Frankly, it's one of the coolest places to spend time with friends and admire a historical property during your trip. Furthermore, since 1996, music lovers will love hanging out at the cantina, where emerging artists perform.
When it comes to burgers, Golden Light Cafe is the place to be at.
Try their original burger and cheeseburger to taste the café's main offerings when it opened in 1946. Otherwise, try Marc's 6th Street, a hamburger wrapped in a tortilla.
Yellow City Street Food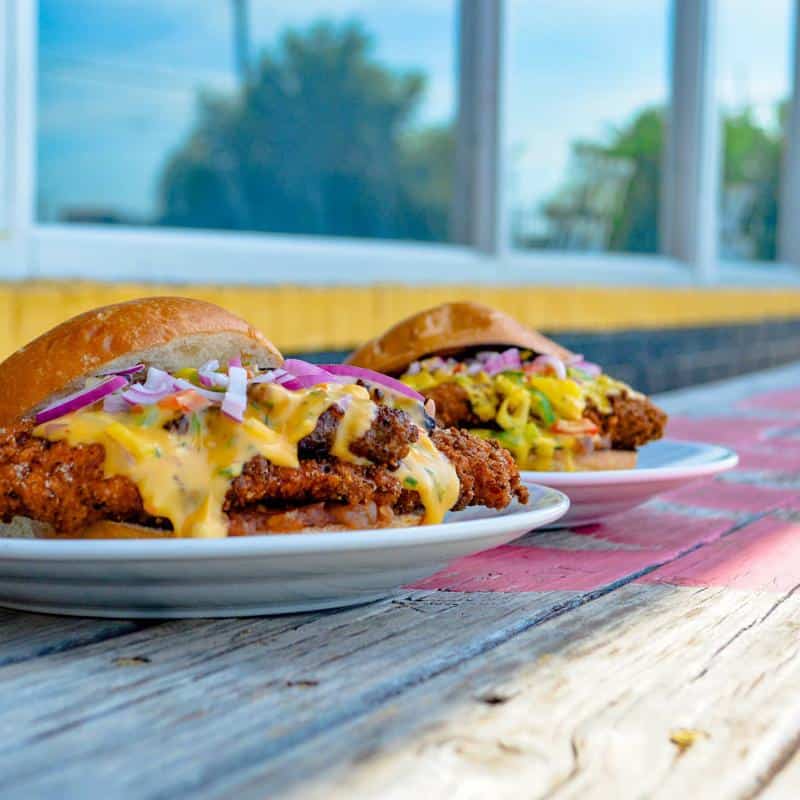 Address: 2916 Wolflin Ave, Amarillo, TX 79109
Phone: +1 806 353 9273
Known For: chef owned and operated
Yellow City Street Food opened its doors to the public in 2013. It may be just a small food joint, but it has already been recognized in various media outlets and online portals.
It's a quaint restaurant that emphasizes high-quality food and great experience. Despite its small size, dozens of people come here to experience its hippie style and delectable food options.
Since it's owned by a chef, you can expect the best food quality. Pick the Diablo Shrimp Taco if you prefer ultra-spicy meals. But also make sure to try their signature burger with seasoned patty and roast pork to taste their best offers. For drinks, try their refreshing "beermosas" and "mimosas."
The Big Texan Steak Ranch and Brewery
Address: 7701 I-40 East, Amarillo, TX 79118
Phone: +1 806 372 6000
Known For: home to the 72-ounce steak challenge
The Big Texan Steak Ranch is in the heart of Amarillo and has become a hugely popular spot for tourists and locals. Big Texan is big by name and big by nature. After all, it is indeed a fantastic burger and ribs venue, but it is also the place that is home to the 72-ounce steak challenge, which pits one human against just less than 2 kilos of beef.
Including burgers, ribs, and steaks, the Big Texan offers a full menu. Kids can even eat steaks that are kid-sized. And frankly, all the experience at Big Texan is all about good food in sumptuous surroundings. The staff is super friendly, delivering on their motto of serving "great food, great people, and a great time."
In addition to offering a family-friendly environment, Big Texan also accommodates events and great cocktails, so you can take advantage of their facilities and host an evening out with friends.
Plaza Restaurant and Bar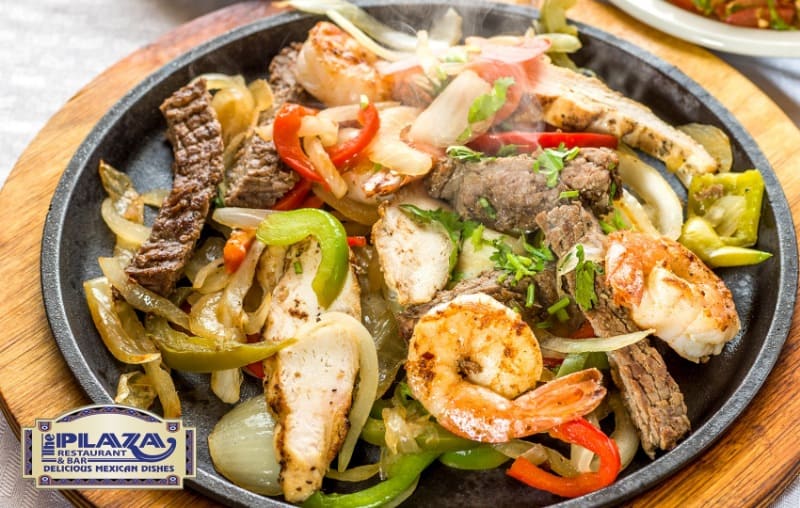 Address: 2101 S Soncy Rd, Amarillo, TX 79124
Phone: +1 806 358 4897
Known For: best Tex-Mex cuisine in Amarillo
The Plaza Restaurant is a family-owned and operated restaurant serving iconic Mexican food. Specifically, it focuses on Tex-Mex cuisine, so if your taste palate desires scrumptious spicy Tex-Mex food, this is the best spot in all of Amarillo.
For the perfect Texan dining experience, have their famous Crispy Relleno that comes with a bonus guacamole salad on the side. Seafood items such as shrimp and pink salmon are also a fan-favorite. But make sure not to miss the house blend margarita.
Another thing you'd love about this restaurant is the low-priced beverages during happy hour. Frankly, this makes it one of those relaxed dining places where you can stay and just enjoy your day.
El Manantial Restaurant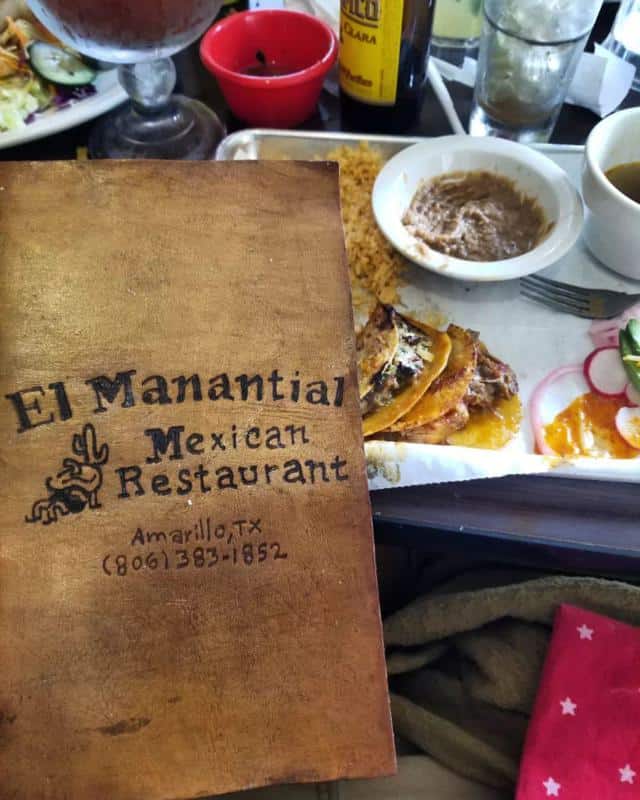 Address: 3823 E Amarillo Blvd, Amarillo, TX 79107
Phone: +1 806 383 1852
Known For: brunch options to start your day with Mexican flavors
El Manantial, a one-story property, has been serving Mexican dishes since its opening in 2010. It's one of the most laid-back Mexican restaurants serving delicious meals throughout the day. It may look simple, but this fast-casual dining place offers mouthwatering food that would make you want to come back again and again.
Choose the breakfast burrito for a light morning meal with eggs, veggies, bacon, and delicious Mexican flavors. There are also fried corn tortilla slices for a heavier meal to start the day.
For lunch or dinner, check out Plato Jalisco, which is made either with grilled shrimp, beef, or chicken mixed with jalapenos and other spices.
Rice, guacamole, and tortillas complete the dish. It's a dish that can immerse you into Mexico's culture even from a thousand miles away.
Drunken Oyster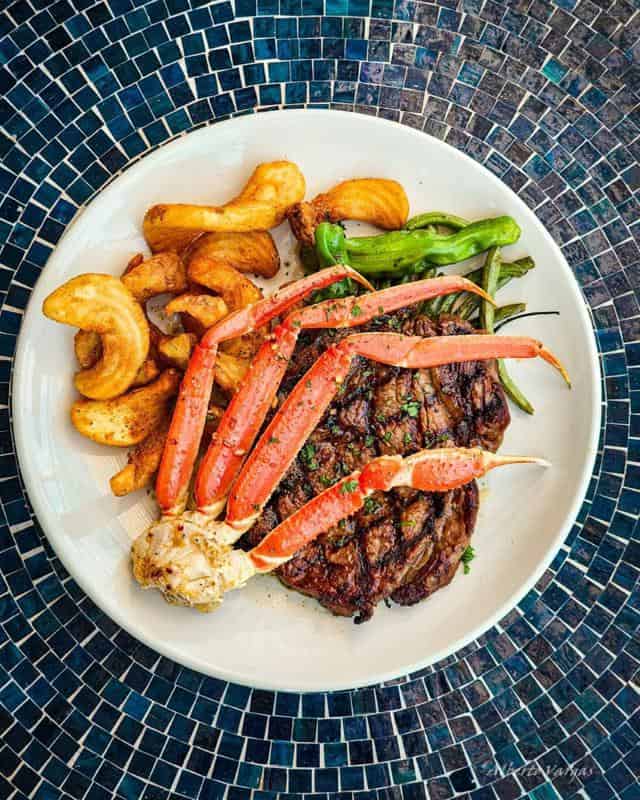 Address: 7606 SW 45th Ave #100, Amarillo, TX 79119
Phone: +1 806 418 6668
Known For: one of the oldest seafood restaurants in the city
The Drunken Oyster is the only seafood restaurant in Amarillo located downtown. Its beautiful ambiance with the elegant dining room, full bar, and heated patio make it perfect for a relaxing dining experience for couples and families.
The restaurant offers a full menu and daily specials. It serves fresh seafood, various Cajun-Creole dishes, and great daily specials such as flounder Pontchartrain with creamed spinach risotto topped with crab meat and certified aged Angus beef.
This restaurant is all about southwestern charm, attentive service, and sumptuous seafood dishes, such as freshly shucked oysters Rockefeller with spinach, bacon, and Parmesan cheeses.
Jorge's Tacos Garcia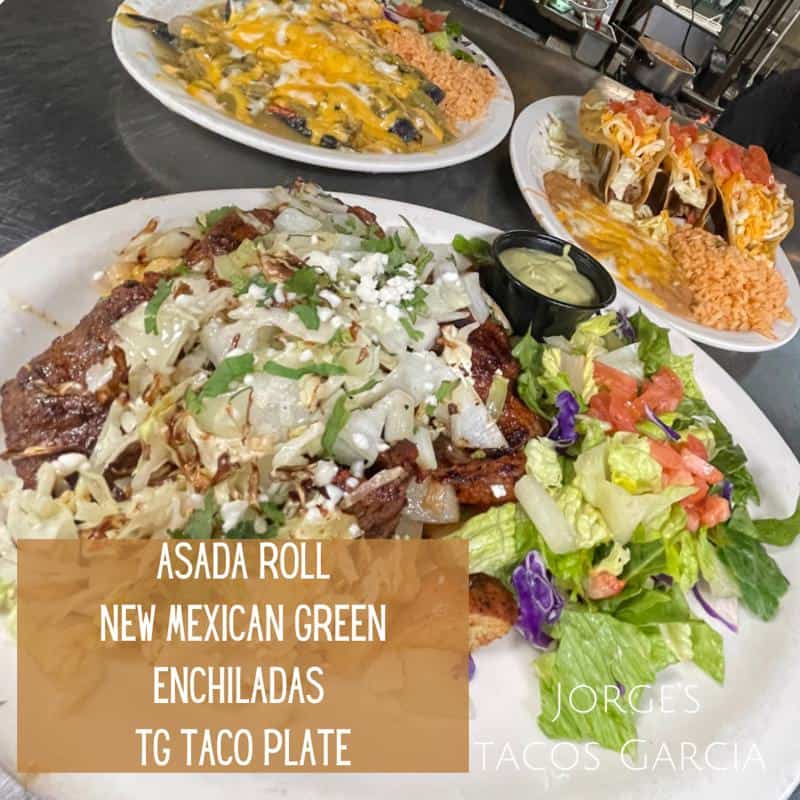 Address: 1100 Ross St, Amarillo, TX 79102
Phone: +1 806 371 0411
Known For: boasting a true Tex-Mex ambiance
Jorge's Tacos Garcia introduces visitors to the cuisine of Texas, Mexico, as well as New Mexico. Frankly, Mexican food is common across Amarillo eateries, but this restaurant indeed boasts an authentic Tex-Mex flair that will lure you in. The property is true to its origins, from outdoor landscaping to indoor design.
Its menu keeps being updated and innovated due to it being a product of three generations. A must-try is the Tex-Mex Stir Fry, a fusion of Texan and Mexican cuisine. It comes with your choice of meat, mixed with vegetables.
Another tasty meal you should try is their grilled and marinated chicken breast called Pechuga de Pollo. Add a Mexican plate of beef tacos and enchiladas to maximize the experience.
Read More:
Final Thoughts
Amarillo offers a variety of foods to fit your tastes and desires after a day of exploring the town or a long drive. Restaurants range from popular national chains to unique local eateries of traditional American dishes and alternative or international cuisines. It is the perfect town for experiencing Tex-Mex cuisine, culture, and hospitality, but also a taste of diversity.